I have been wanting to write this post for a very long time and the fact that I get to sit down and talk about one of my favorite subjects ever makes for a great day. Today on the blog, I'm sharing all of the paint colors I've used in The Monarch Revival! I get asked every single day about paint colors and I think this will be helpful to have a reference point and talk about how and why I chose what I did for each space.
The Exterior
Sherwin Williams Pure White with Behr Carbon on the trim
For the exterior of our home, we used Sherwin Williams Luxon XP Masonry Paint in the color Pure White. I know painting brick can be controversial, but we are so happy with our decision! We had this done professionally, but Craig and I have painted the exterior of our homes several times before. I wrote an entire post which I'll link here about painting our exterior, what paint we love, and tips for getting the job done quickly!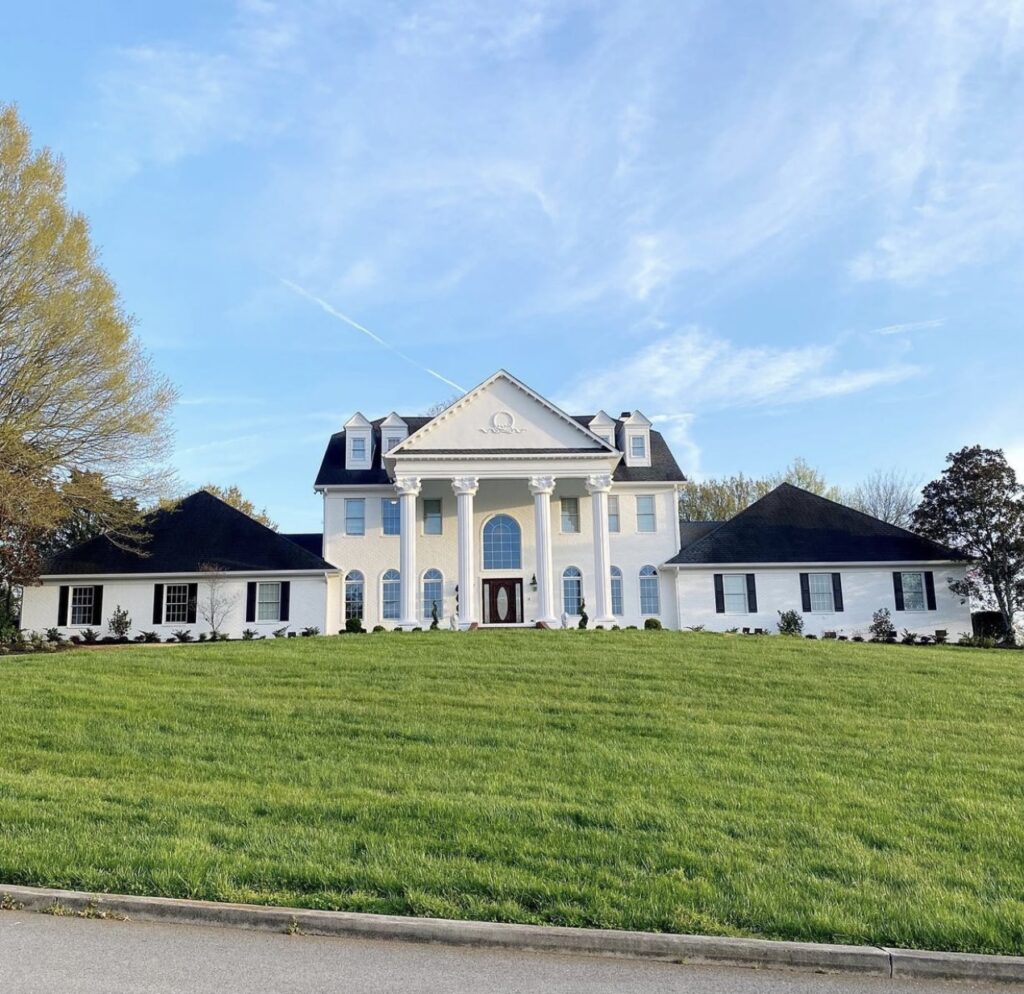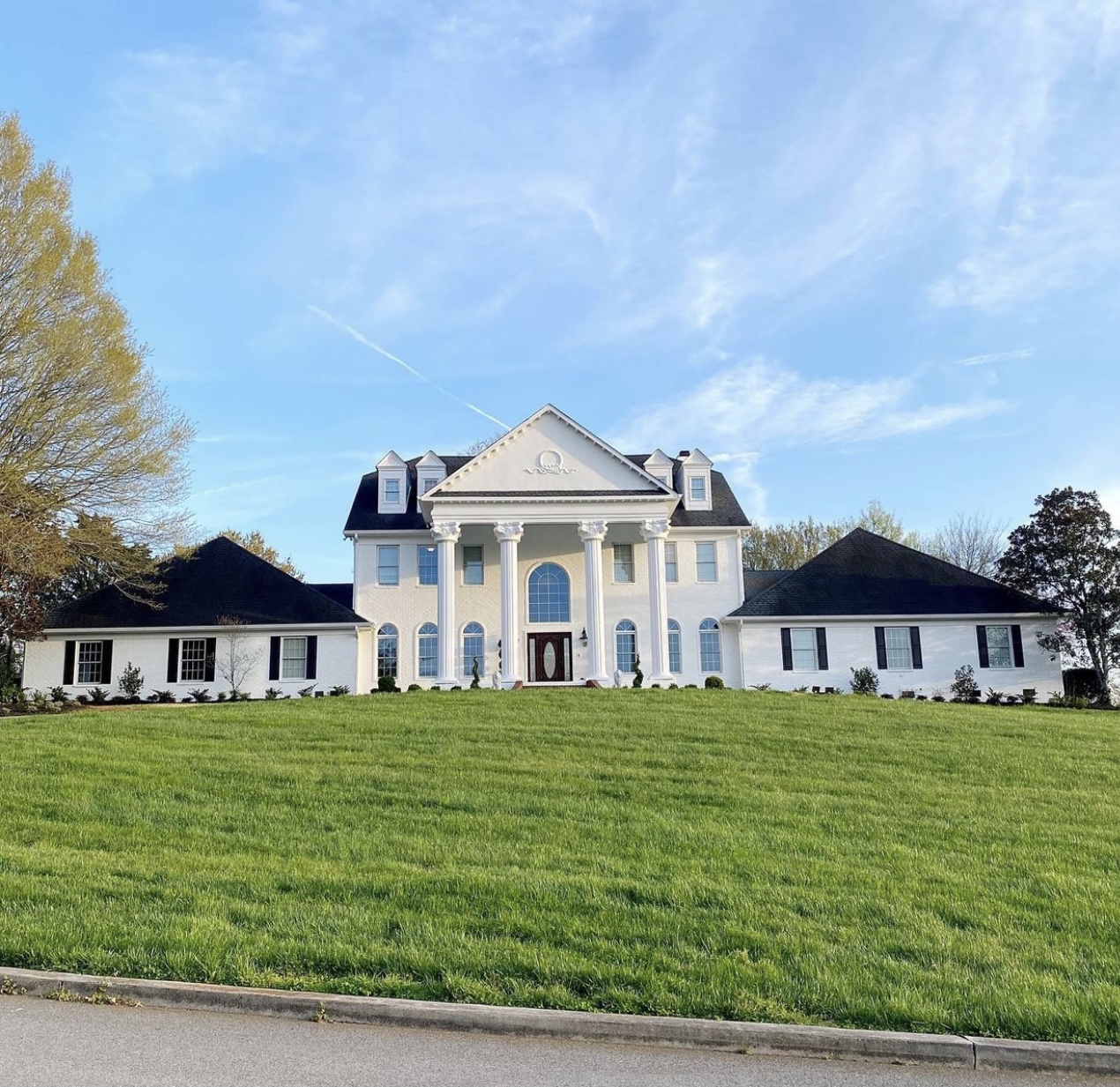 The Interior
Behr Patience in Eggshell Finish
The interior walls of our home are painting one of my favorite shades – Patience! It's a faint pink color that adds so much interest to the space. It's one I hadn't used before and it's quickly become a favorite. With the warm lighting in this space, this color really creates a mood.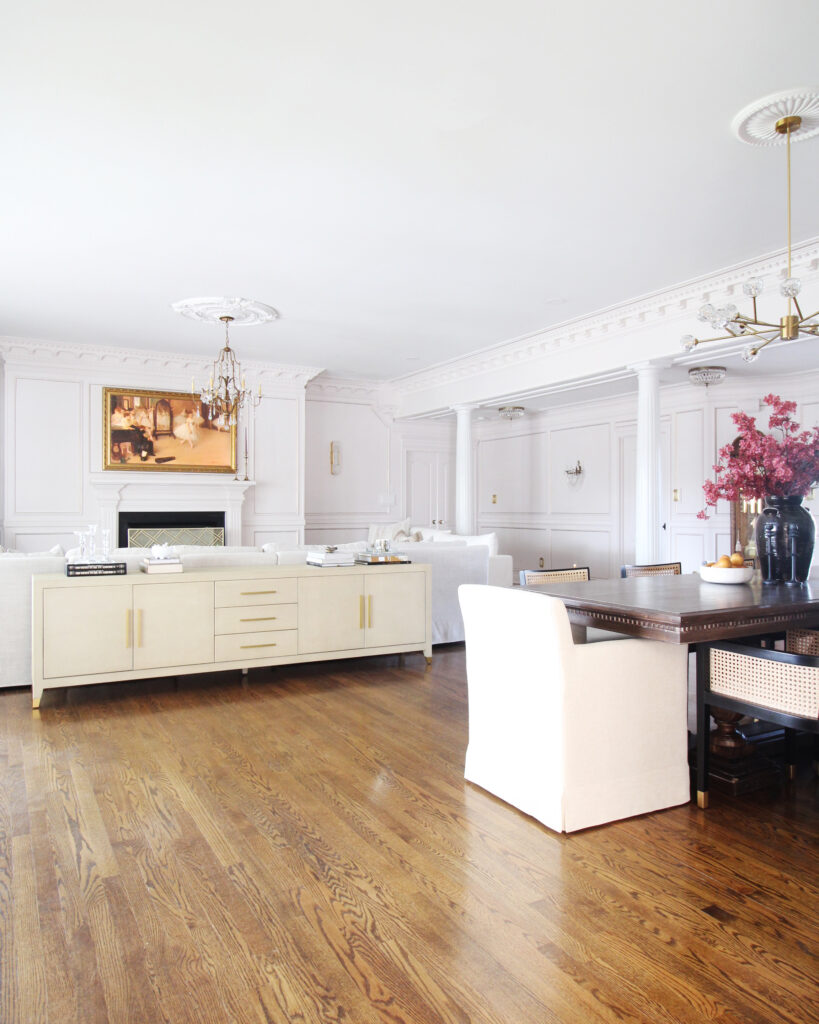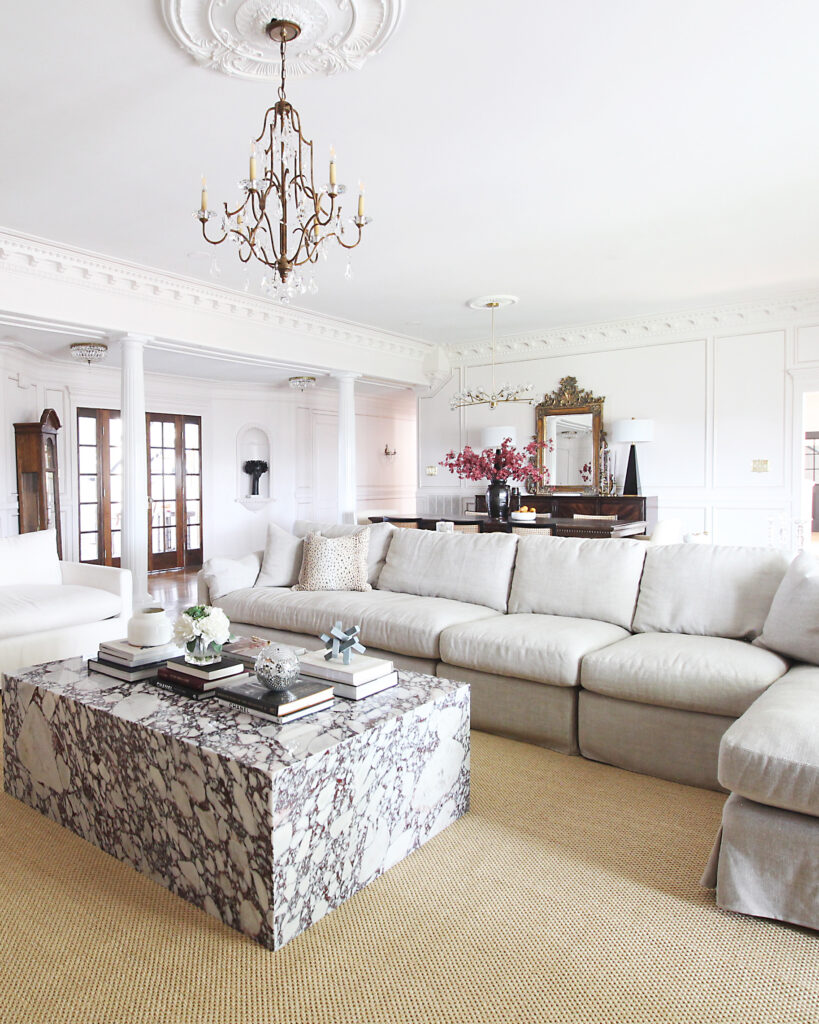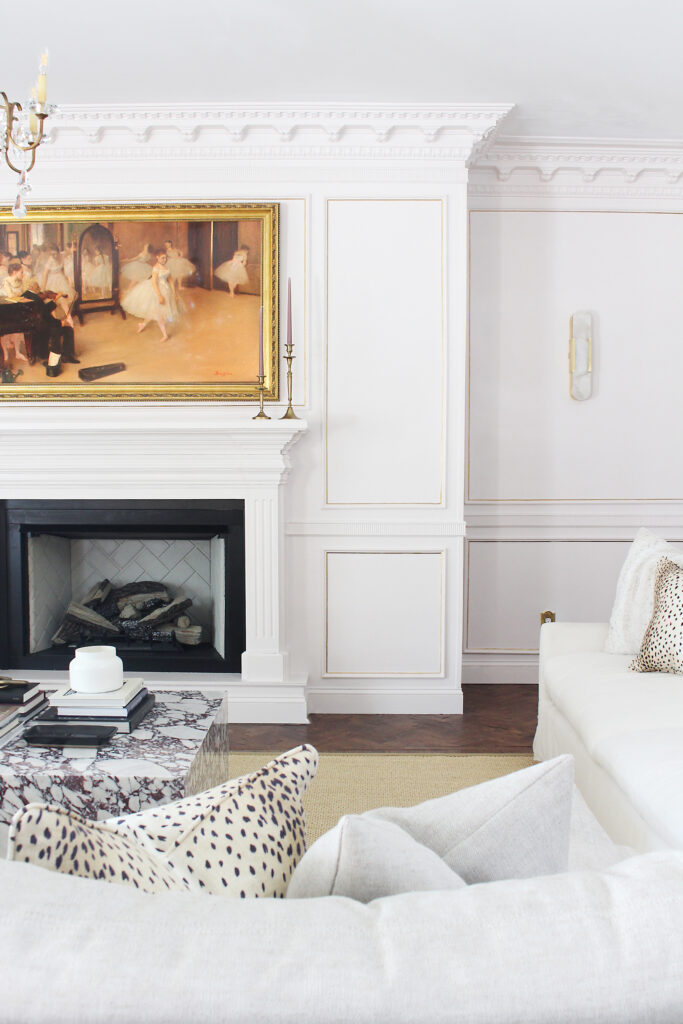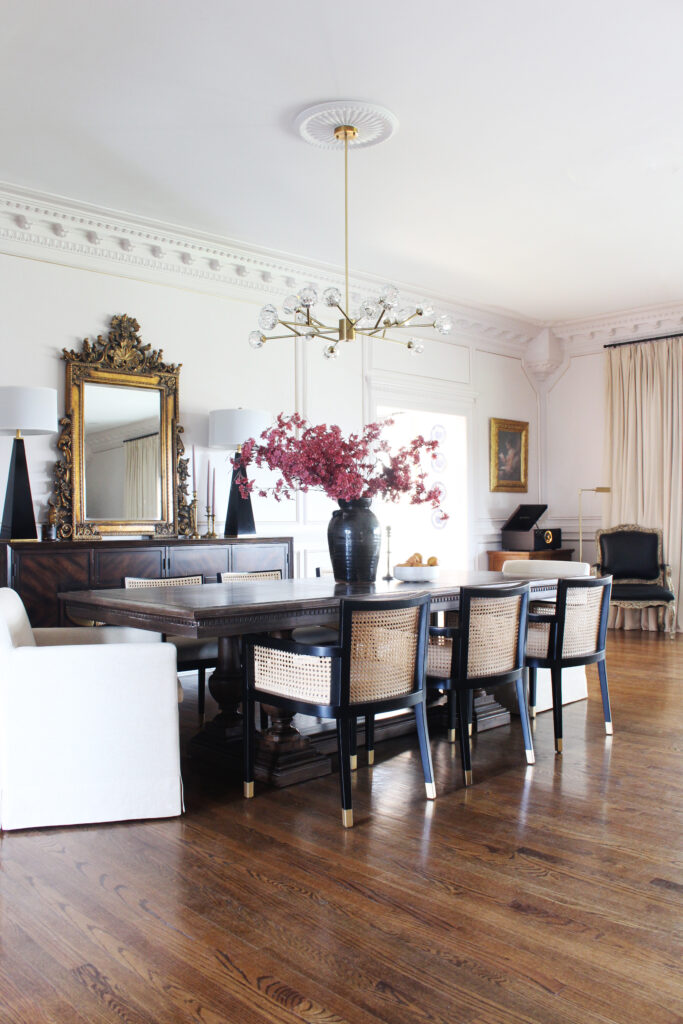 The Kitchen
Behr Frost 57 in Eggshell Finish
The kitchen is absolutely my favorite part of our home. I knew we were going to have depth and warmth from the floors and wood island, so we used Behr Frost, my go-to white, on the walls.
The cabinets are from RTA Cabinets in their white shade.
See the full kitchen reveal (with all of the links), right here!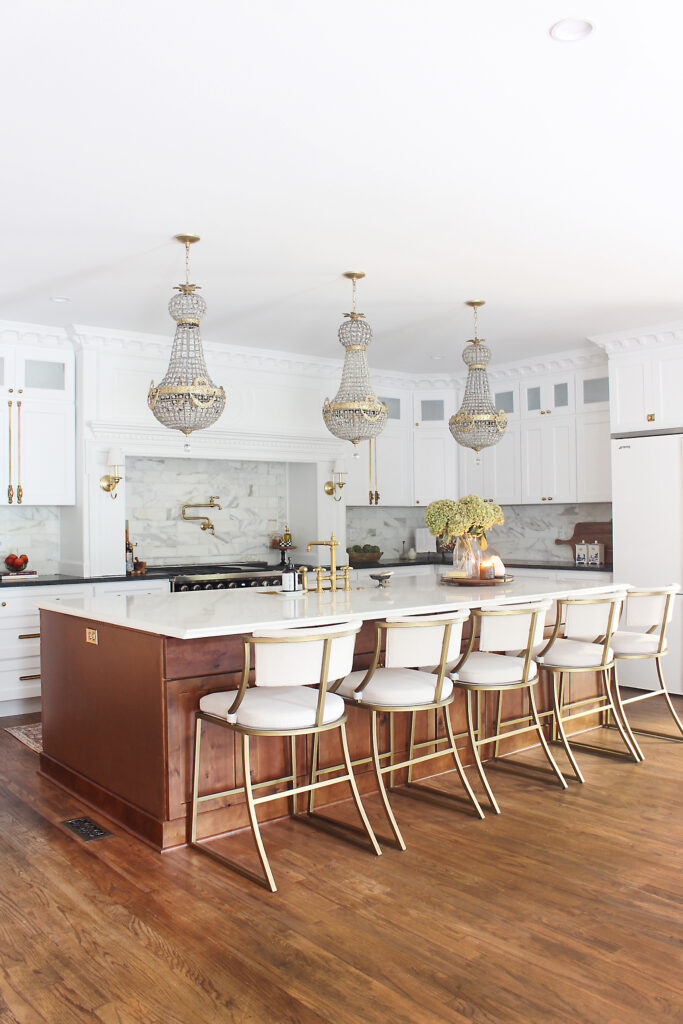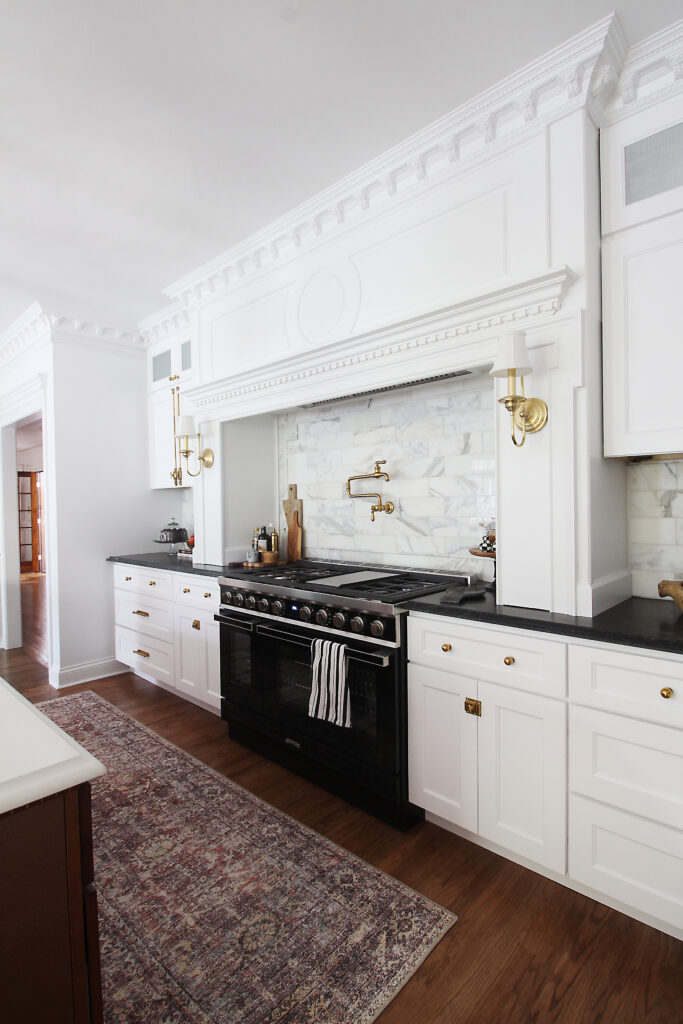 Behr Patience in Eggshell Finish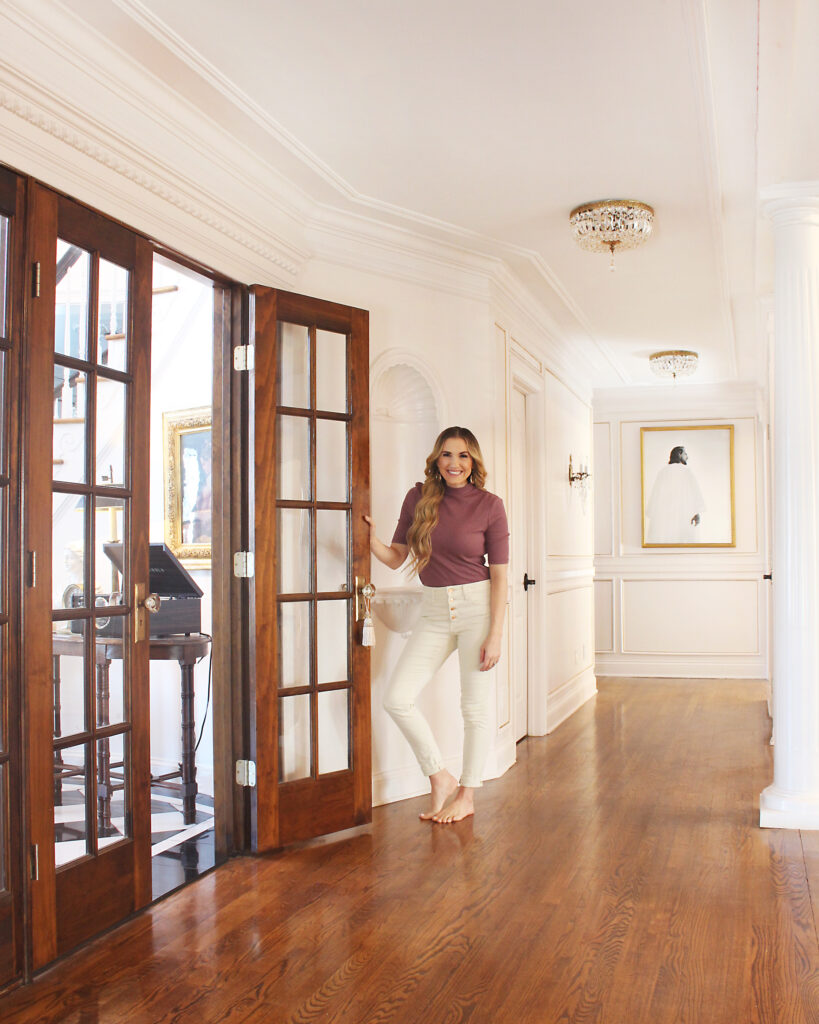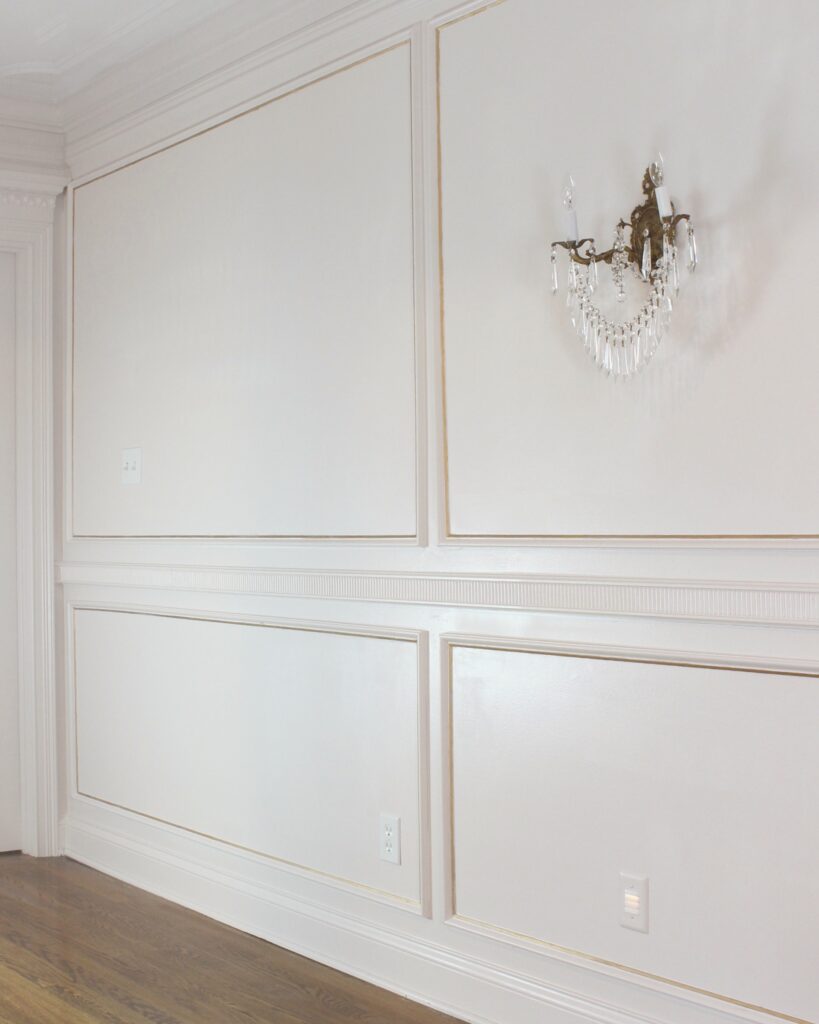 Powder Bathroom
Behr Carbon in Eggshell Finish
Behr Carbon is my favorite black paint – hands down! Any time I need a black shade, this is the one I reach for! It's black without being a dark hole even in a small space. When you pour the paint, it may appear as a dark grey but trust me when I say it's going to dry a deep, stunning black!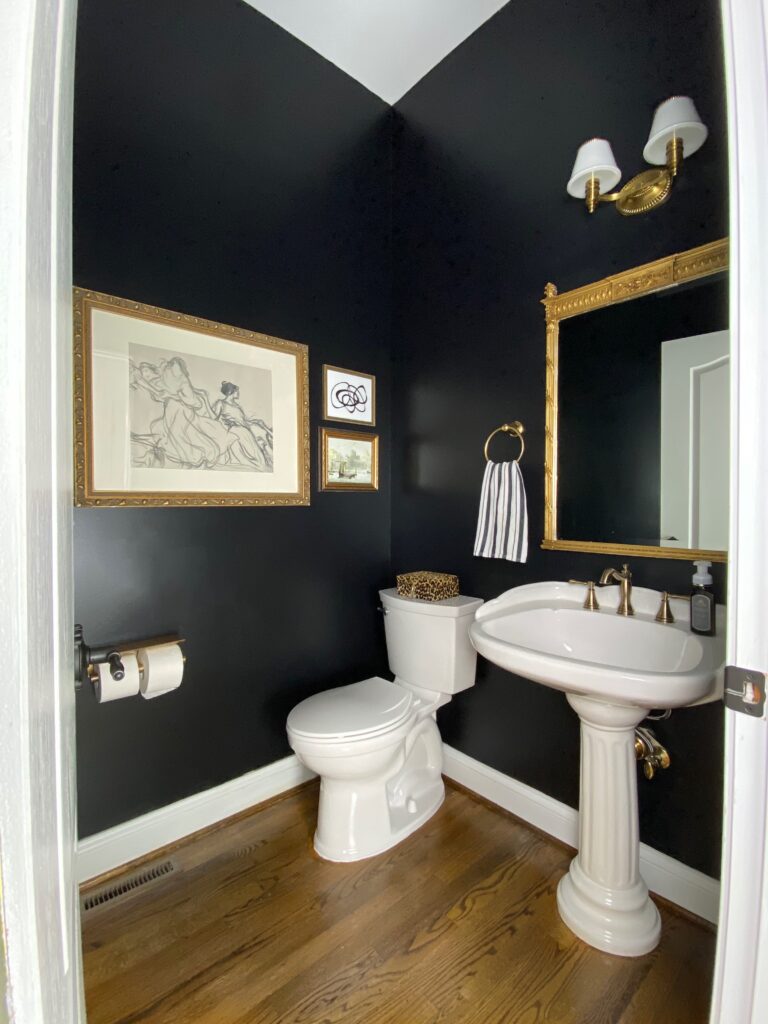 Paint Color: Sherwin Williams – Velvety Chestnut (eggshell / interior)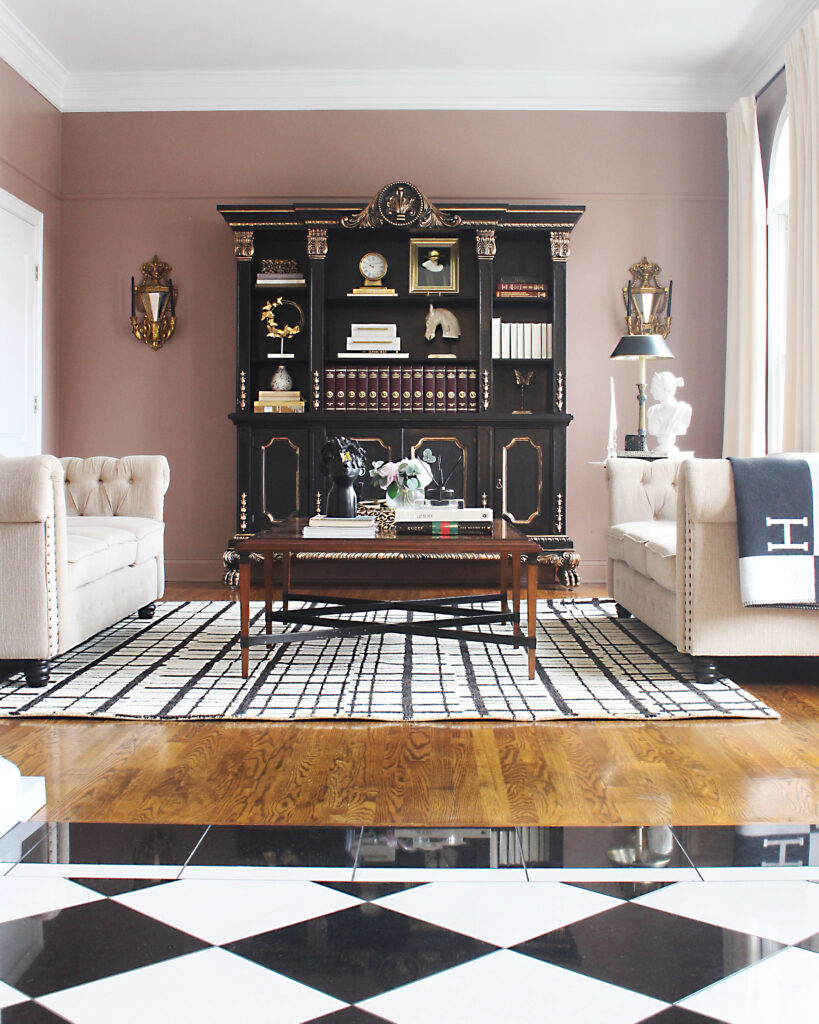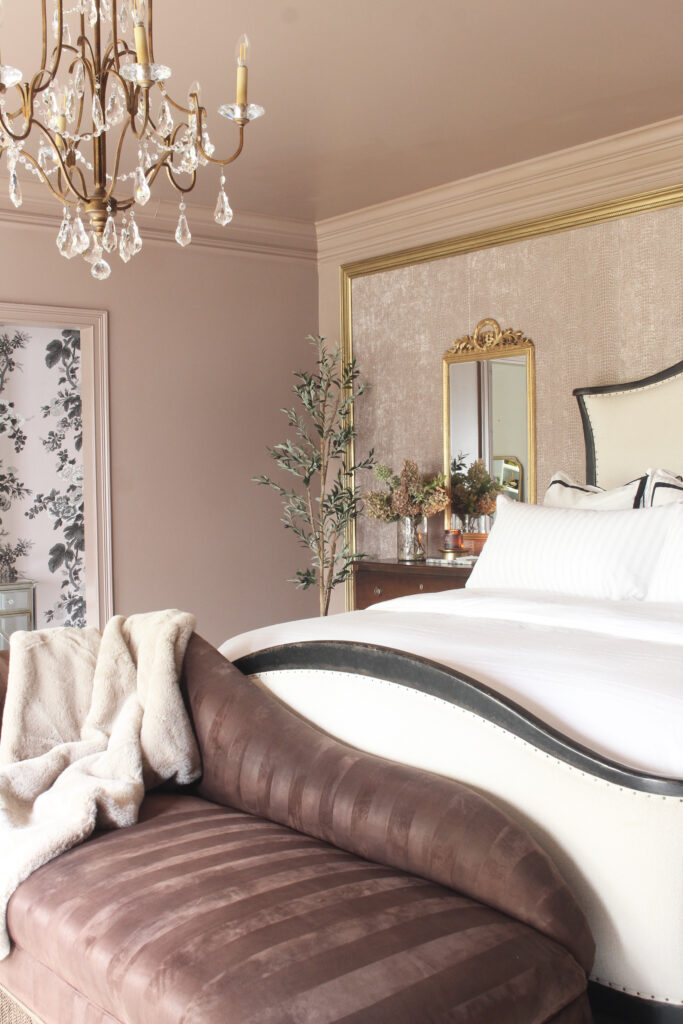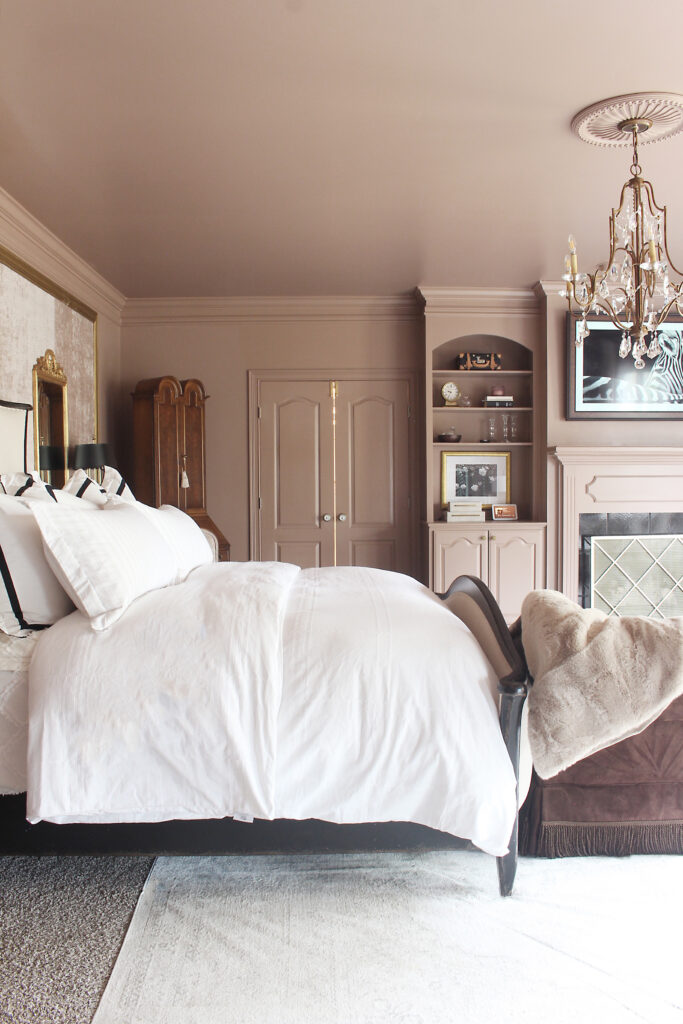 Behr Compass Blue – Eggshell Finish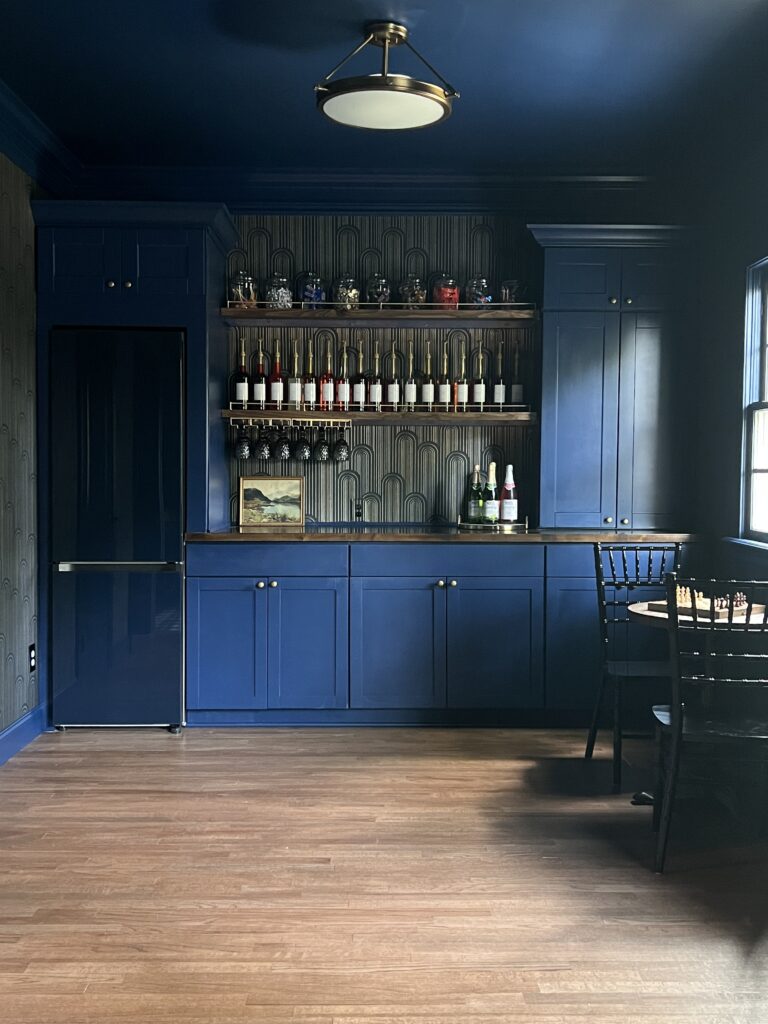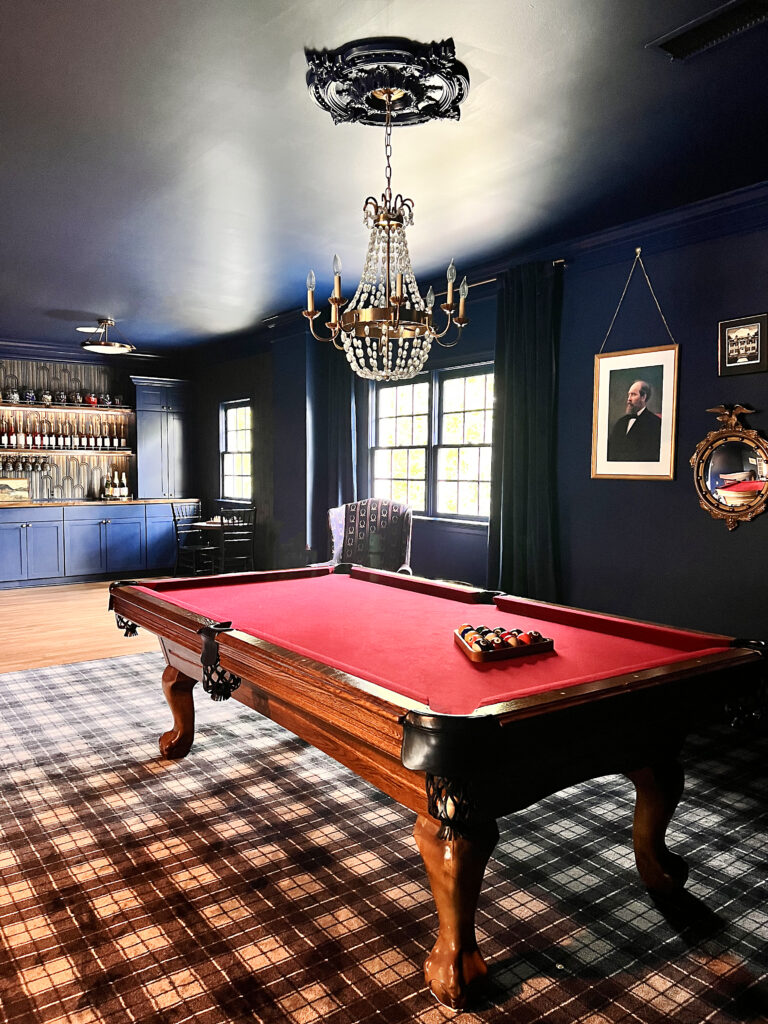 Behr Ash Blue – Eggshell Finish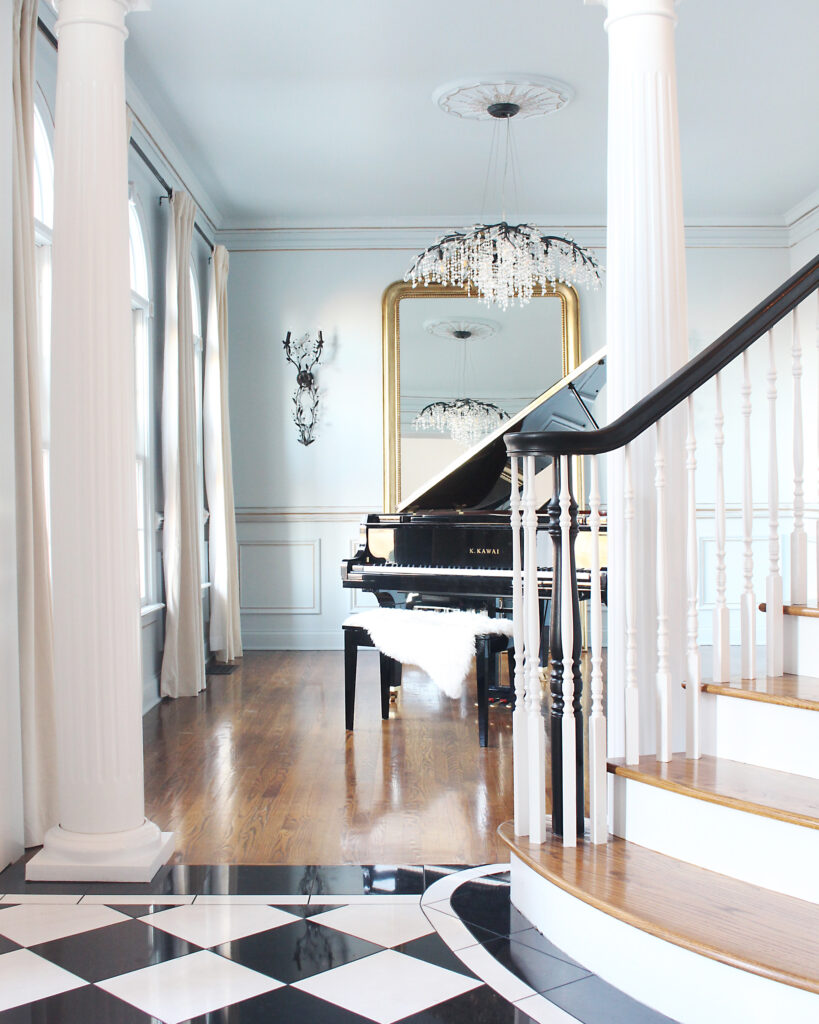 The Music Room in The Monarch Revival was just meant to be this shade of blue. It has my heart! It is one of the first spaces you see when you walk in and it still takes my breath away! Here's proof that a light blue can be used in more than just a nursery!
Behr Carbon – Eggshell – walls, Satin – Doors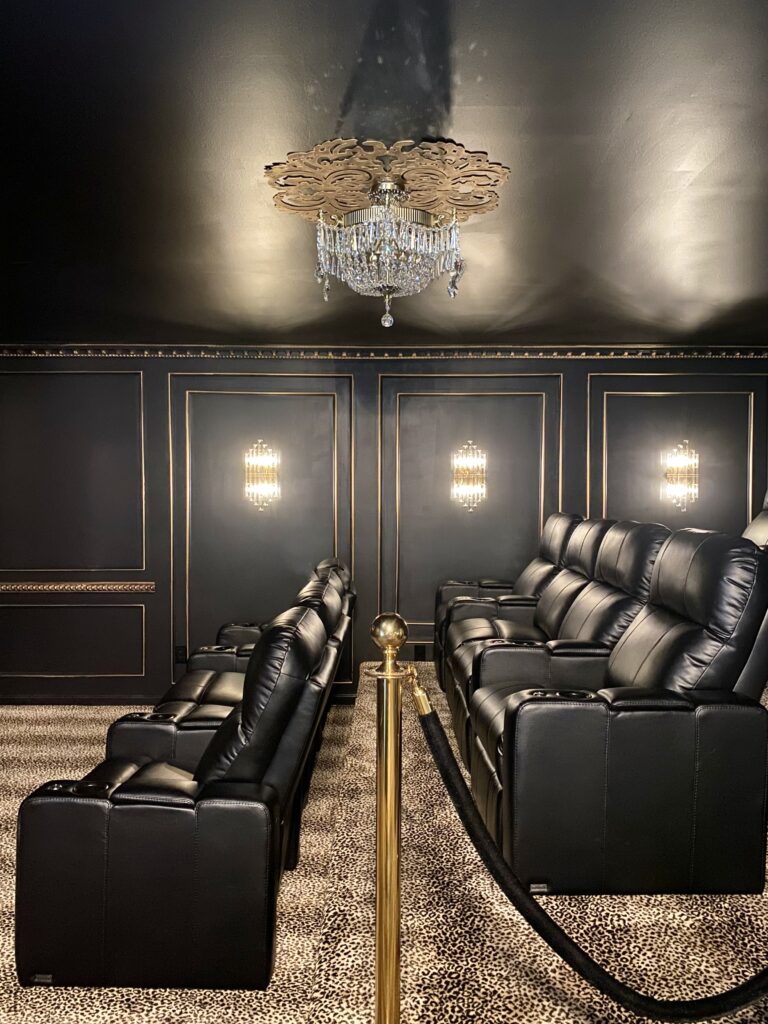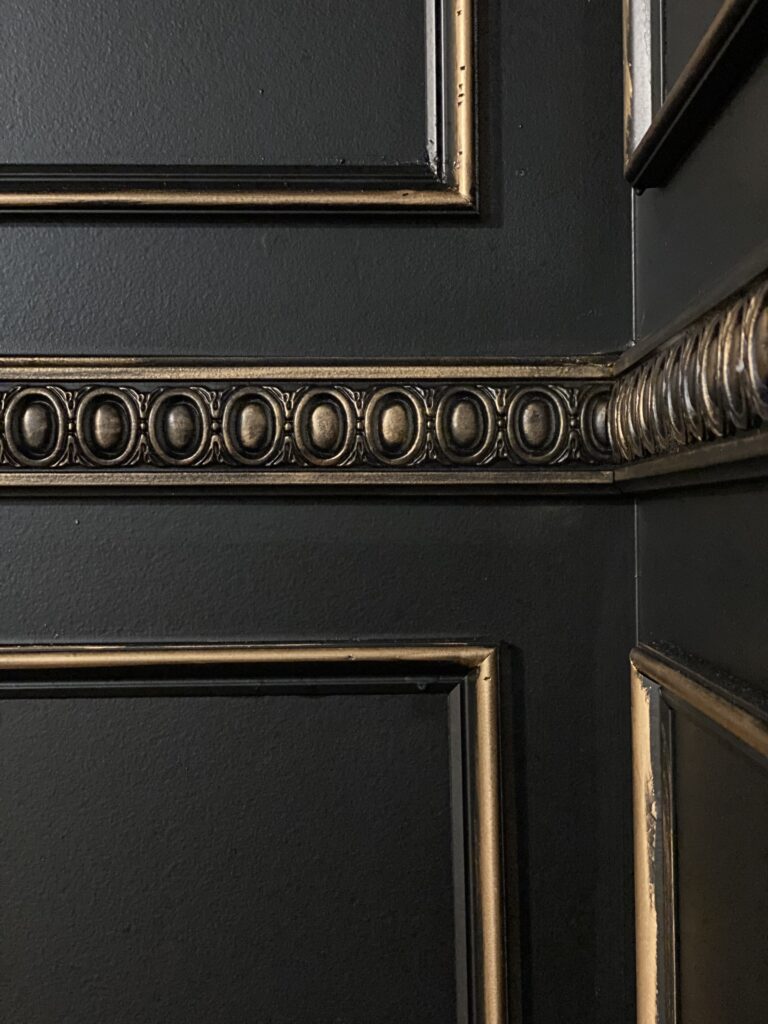 The HARRY POTTER ROOM
Behr Twinberry in Eggshell Finish.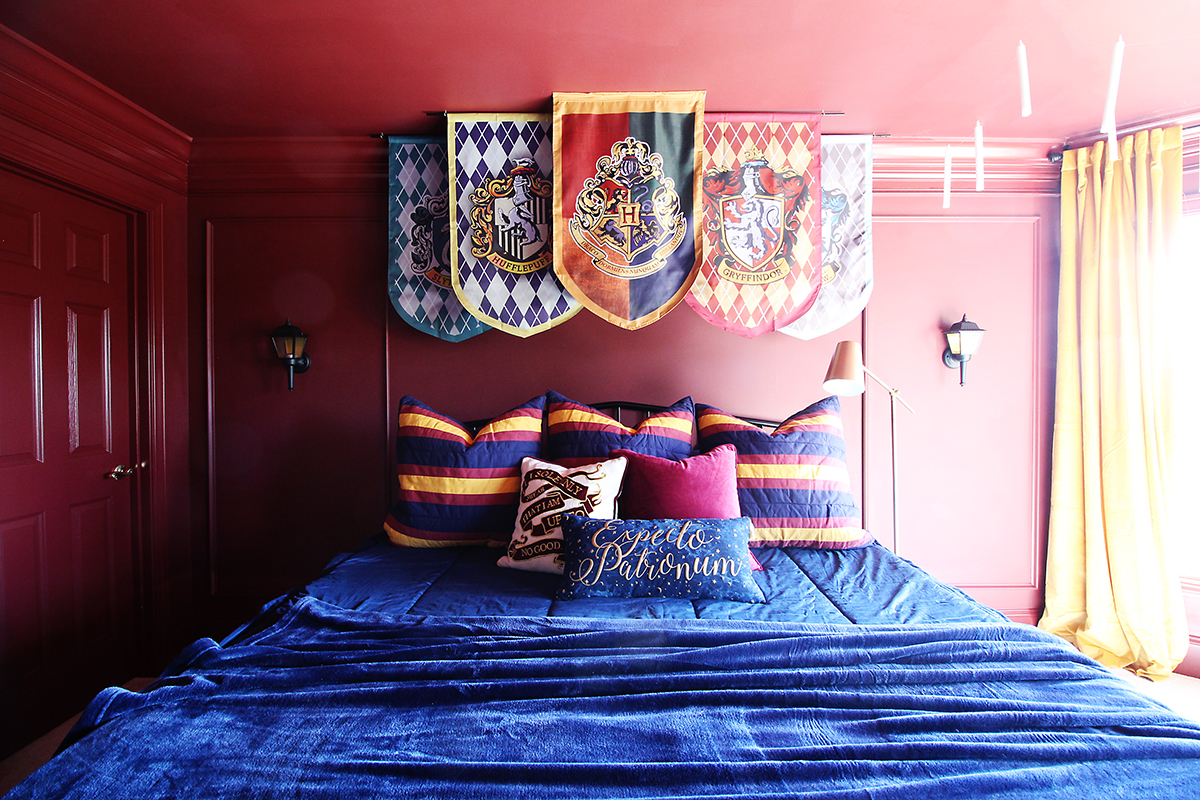 Behr Ultra, Interior, Satin – Behr Submarine Gray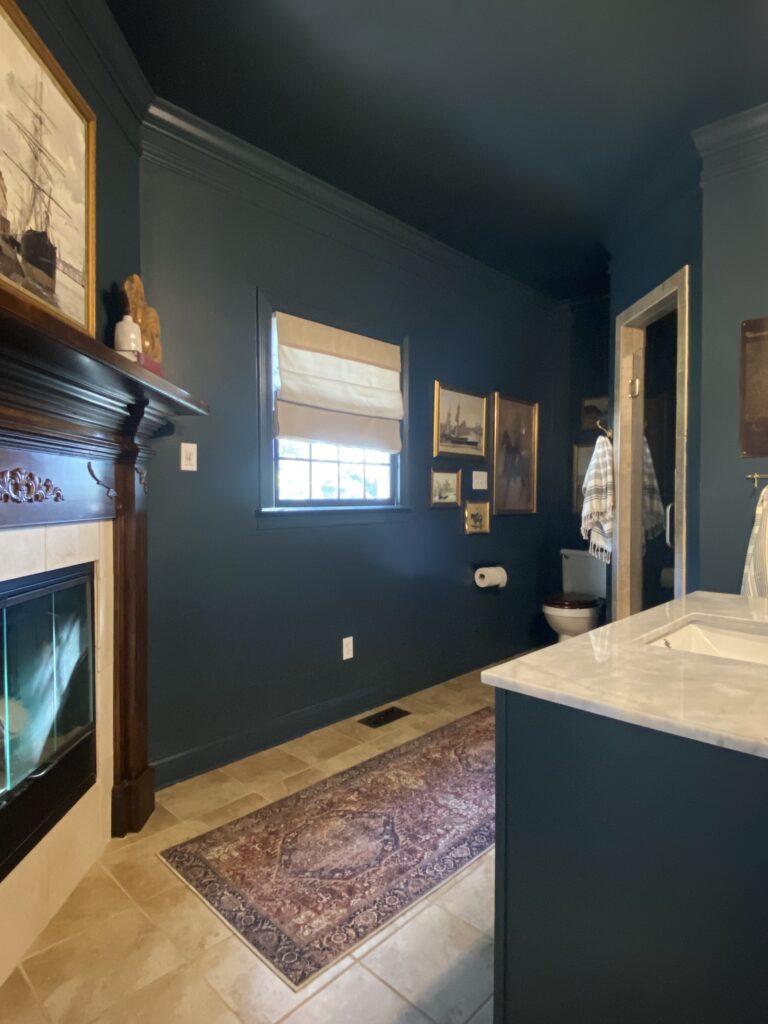 This ended up being an (almost) full home tour and I'm here for it! I can't wait to see how this post evolves over the years as my design style evolves as well. My biggest tip when it comes to paint is to go for it. Compared to other renovations, painting is low budget and low risk. If you don't like it, you can always paint it back.
What is your favorite color in The Monarch Revival? Right now, my favorite is Velvety Chesnut in my primary bedroom!