8 weeks ago, I signed up for the #oneroomchallenge. I've always wanted to do it and it seemed like the perfect time to tackle this kitchenette, snack bar idea I had for our Billiard Room, which leads to our home theatre!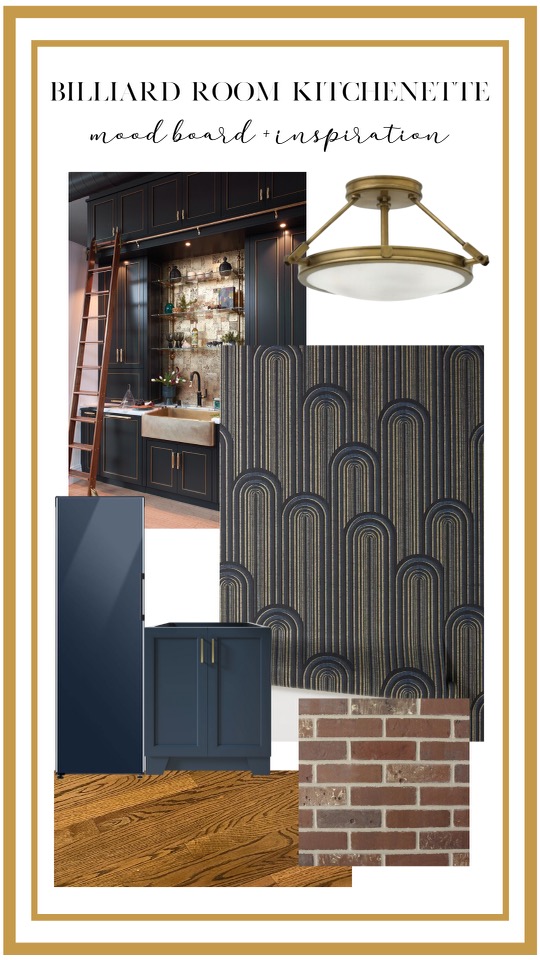 I've documented week by week on Instagram and on the blog. In a project as big as this one, I would usually share a few updates here and there – but wow. Seeing each step celebrated with it's own dedicated post was super special and something I hope to continue doing. Progress SHOULD be celebrated!
I designed it all in my head and started ordering supplies when my whole world came crashing down.
This past April, I got a call that NO one wants. It was a hellish morning on the phone with my brothers, as we learned my dad (my hero!) was fading fast. I dropped everything and flew to Arizona on the next flight out to say my goodbyes. He passed away as I held his hand, surrounded by loved ones. It was both heart wrenching yet so peaceful. I flew back and forth making arrangements for my kids and the funeral as the One Room Challenge weeks ticked away. I was definitely thinking it was time to pull out of the challenge .
However, having lost an my little sister nearly 4 years ago (this Thursday 6/2), I knew I needed a positive distraction to manage my grief. I'd work hard when my mind and body would let me, then I hid from social media when it wouldn't.
I am so proud of this space. Not because I installed the hardwood flooring, cabinetry, shelves and wallpaper, etc but because in my absolute darkest hour, I found something inside me that could create beauty from the ashes and a magical space for our family and friends. Thank you so much for all of the love on this project!!
Are we ready for the final One Room Challenge Reveal?!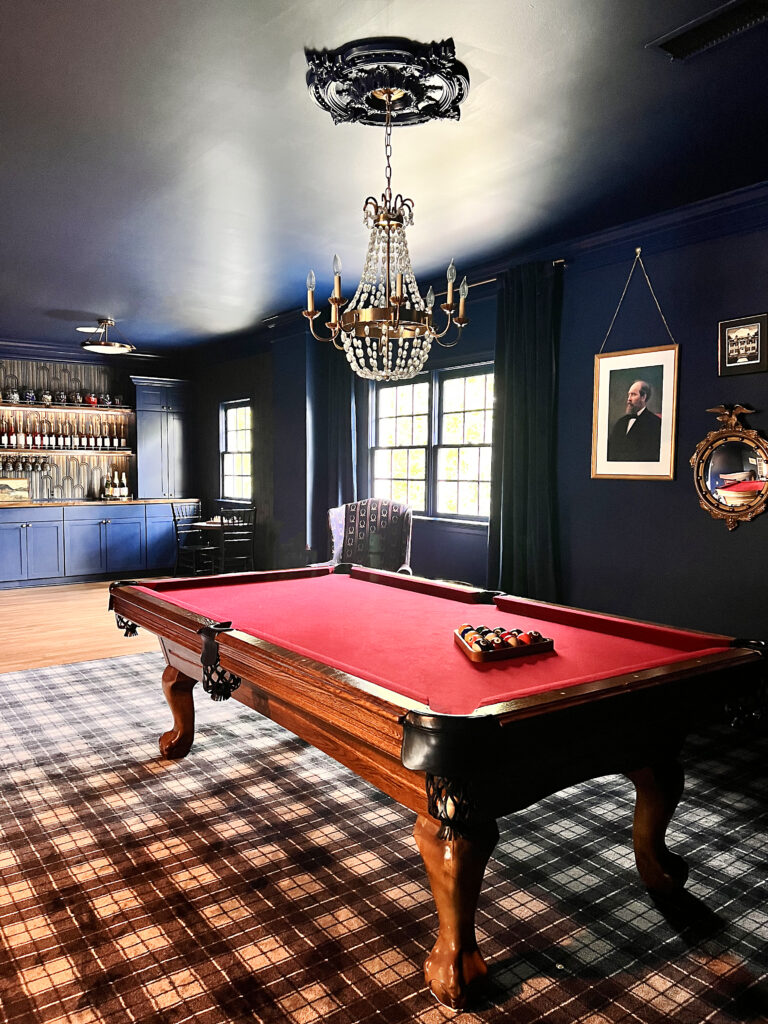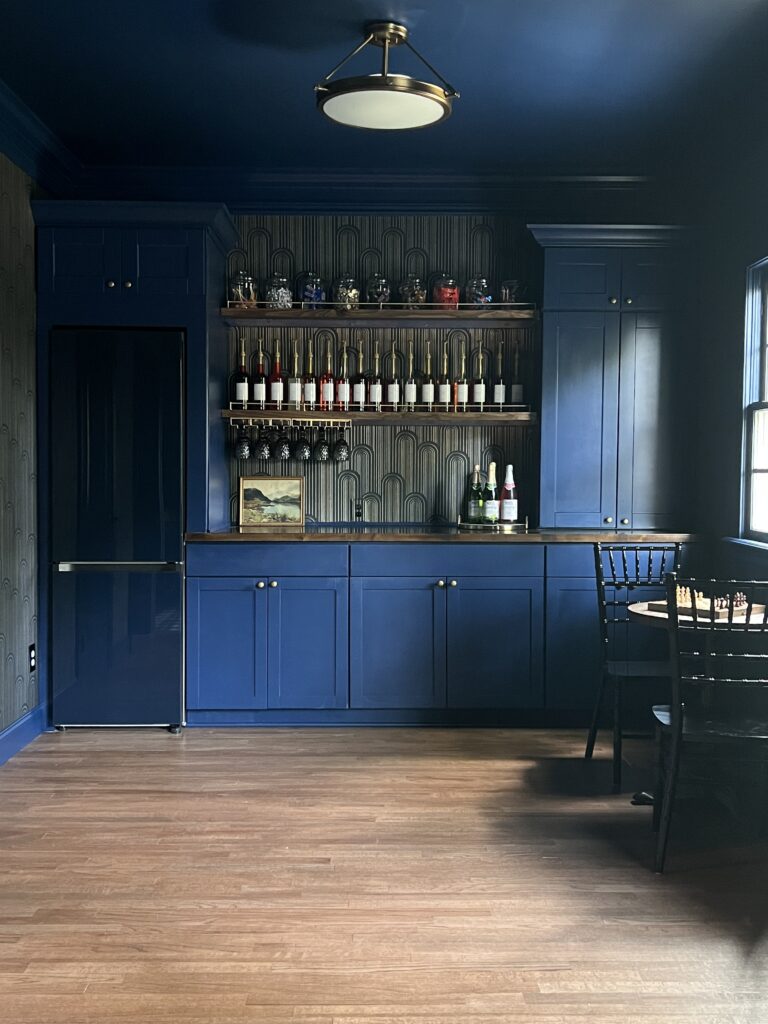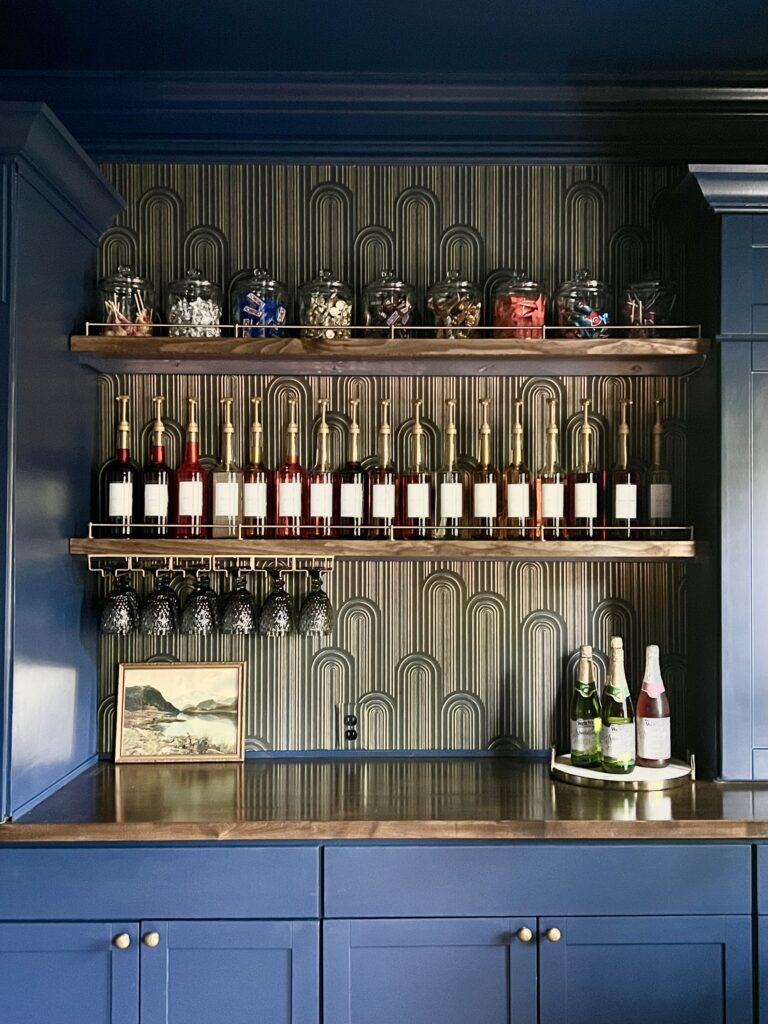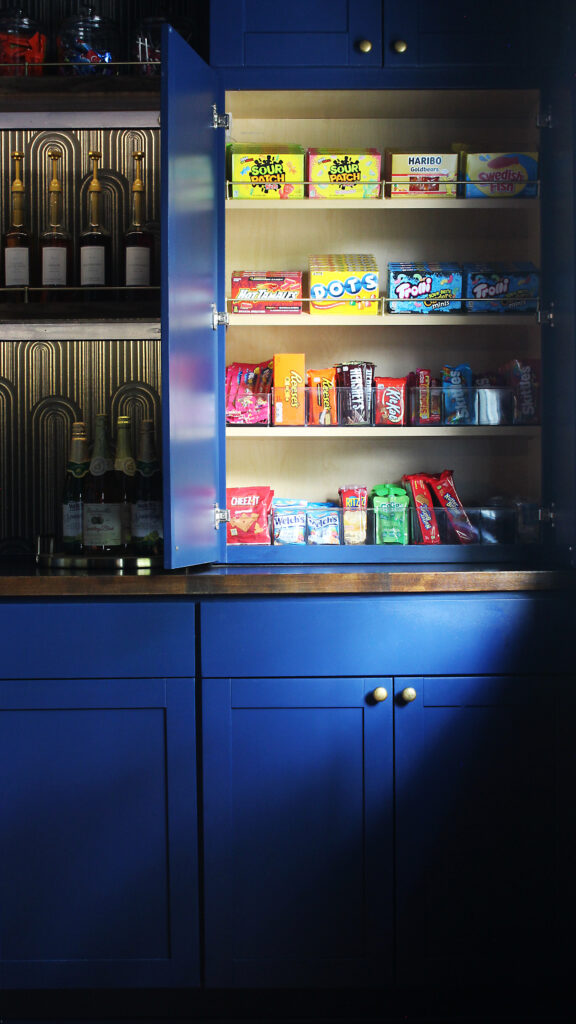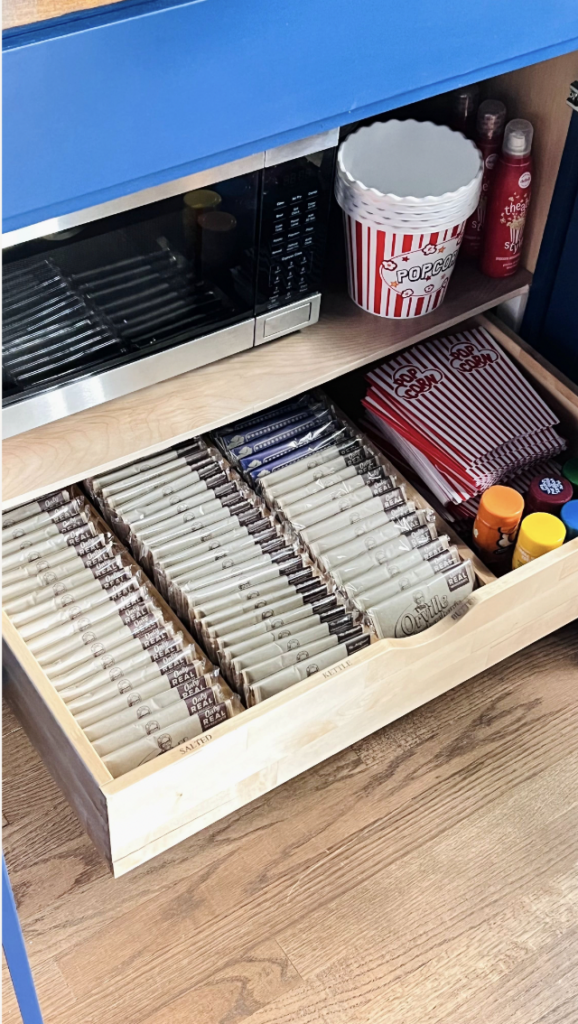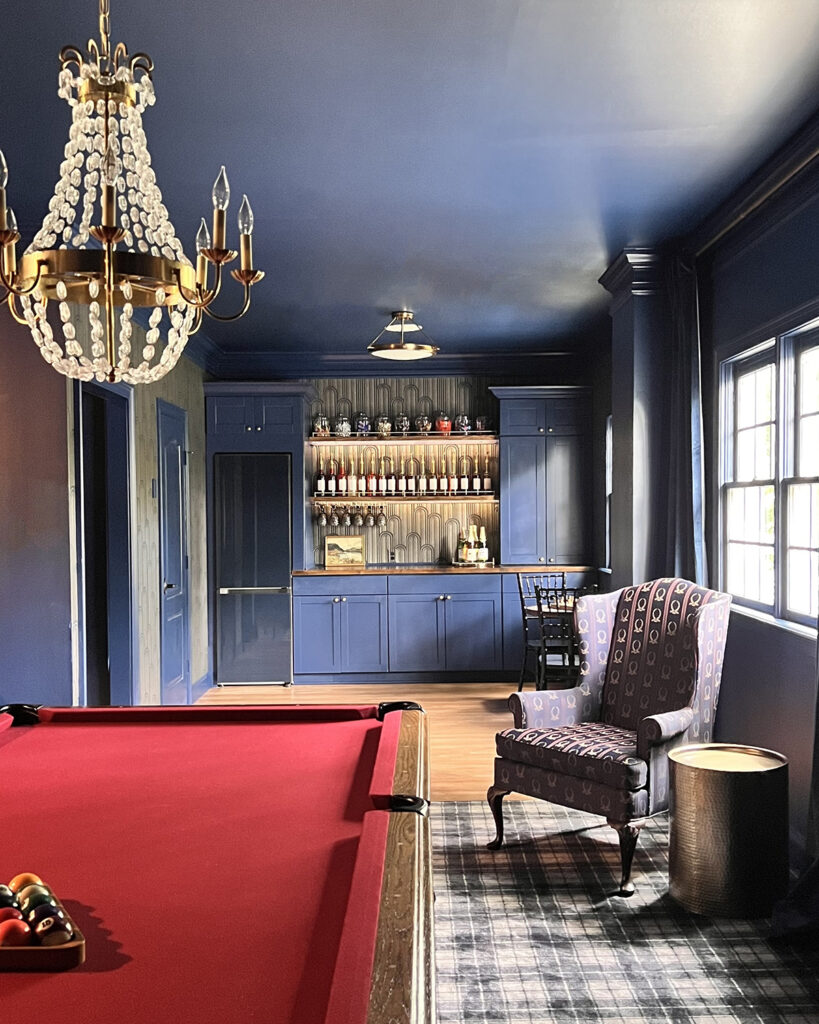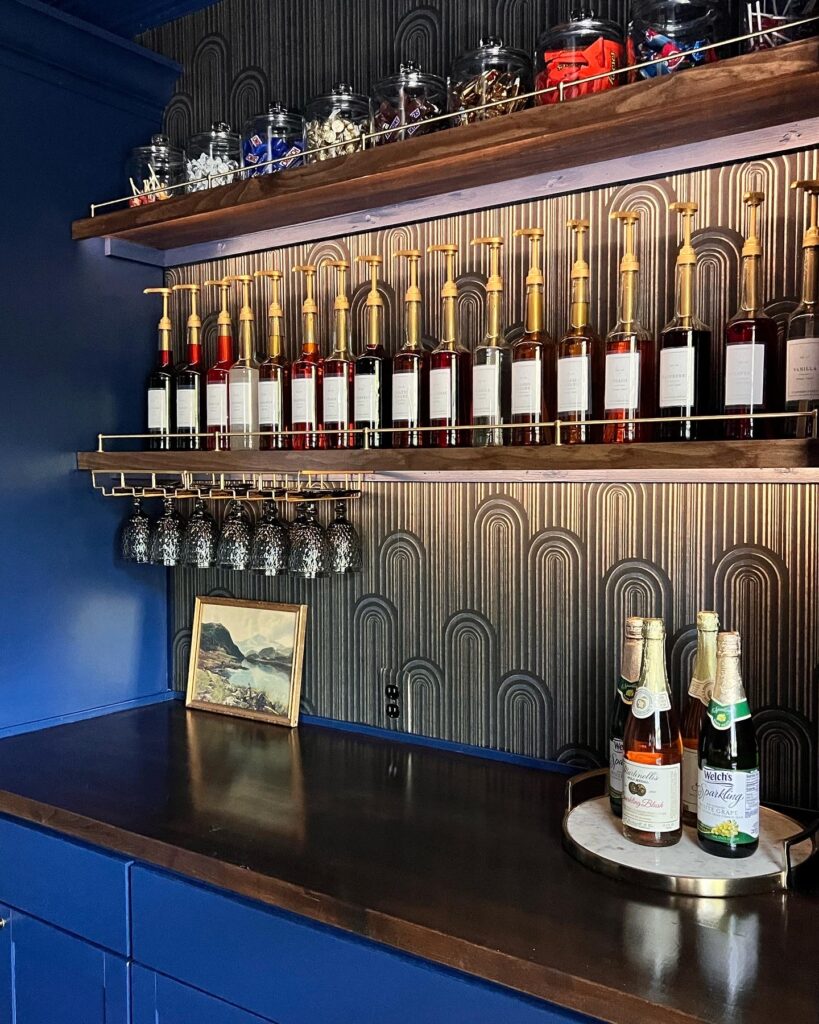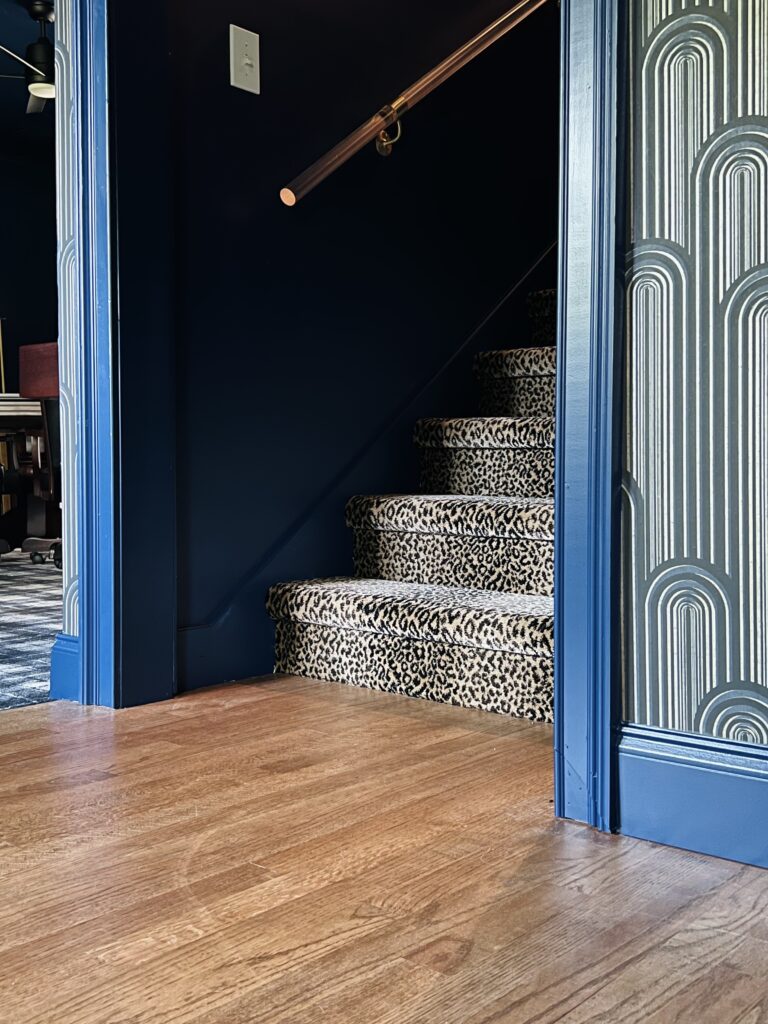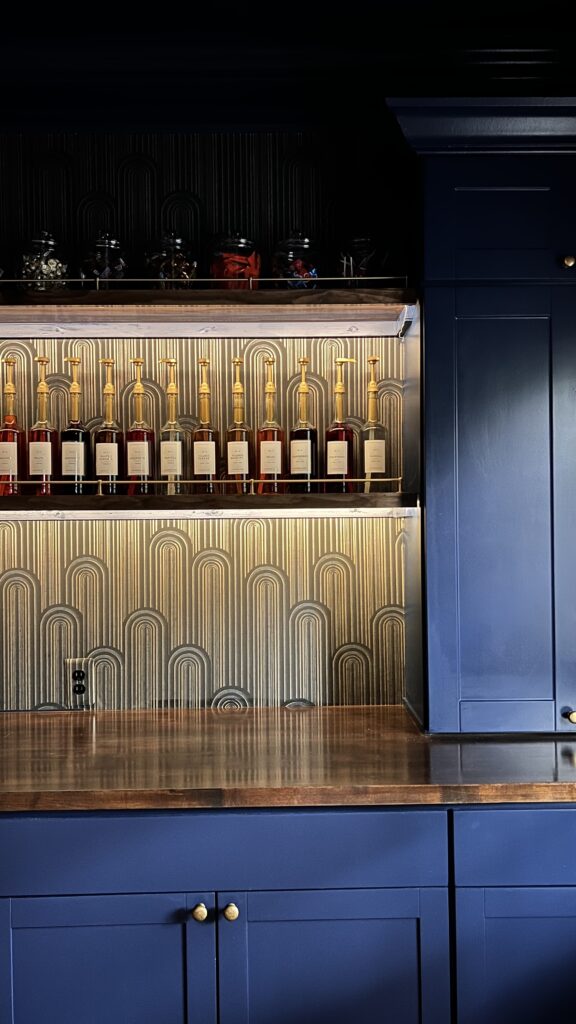 Billiard Room Kitchenette Cabinets & appliances Sources:
Cabinet color: Behr Compass Blue
Billiard Room Kitchenette Decor Sources:
Shelves are made from 1″x10″x8′ Pine Board from Home Depot. Sanded and stained Varathane Dark Walnut, sealed with Polyurethane
Billiard Room Kitchenette Sources:

Billiard Room Sources: