This year, I turned 36 years old. It has been 36 years of rediscovering myself over and over again. My 30s have been such an important time in my life. I've experienced more heartbreak and loss than I ever thought possible. But I've also found so much strength in stepping into exactly who I was meant to be.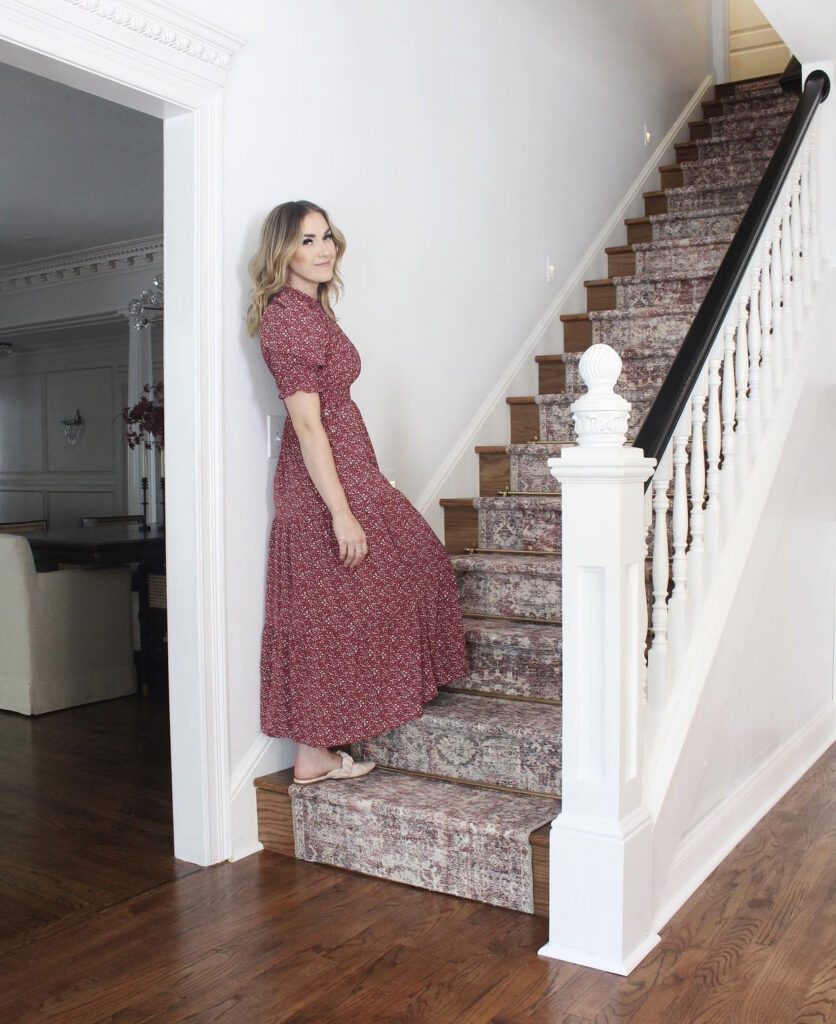 Like so many of you, I've spent the last decade on Instagram gaining inspiration from fellow influencers and seeing the latest trends catch my eye with each scroll. I've tried on so many design styles over the years – rooms that were bright and eclectic, mid-century modern, boho, and in the later years, more transitional and modern. I loved these spaces at the time, but I feel like there is a reason none of them stuck – they just aren't me.
My goals for this kitchen renovation were twofold – create a space that functioned for our family of 7 and was the perfect reflection of my design style as I finally understand what that is.
The Monarch Revival feels like the truest expression of my design style that I would describe as traditional. It feels like it took forever (35 years to be exact!) to be able to articulate and execute my way of design and bring it to life in my home. It took 12 years of DIY projects of all scales and budgets to feel brave and confident enough to re-build our kitchen from scratch. Other than countertops which were cut and installed by professionals – Craig and I built this with our own two hands.
In the last 3 months we:
Demoed the old kitchen
Ran new utilities
Installed new floors
Finished flooring to match the house
Installed new drywall
Designed, built and installed all the cabinetry
Installed new appliances
Built an amazing range hood surround
Installed cabinet hardware
Installed plumbing and light fixtures
Demoed and rebuilt the stairs
Installed crazy difficult/amazing crown moulding
Installed new trim throughout
Installed a panoramic wall mural
Installed a new backsplash
Painted everything!
The only thing hired out was some ceiling drywall work and countertops!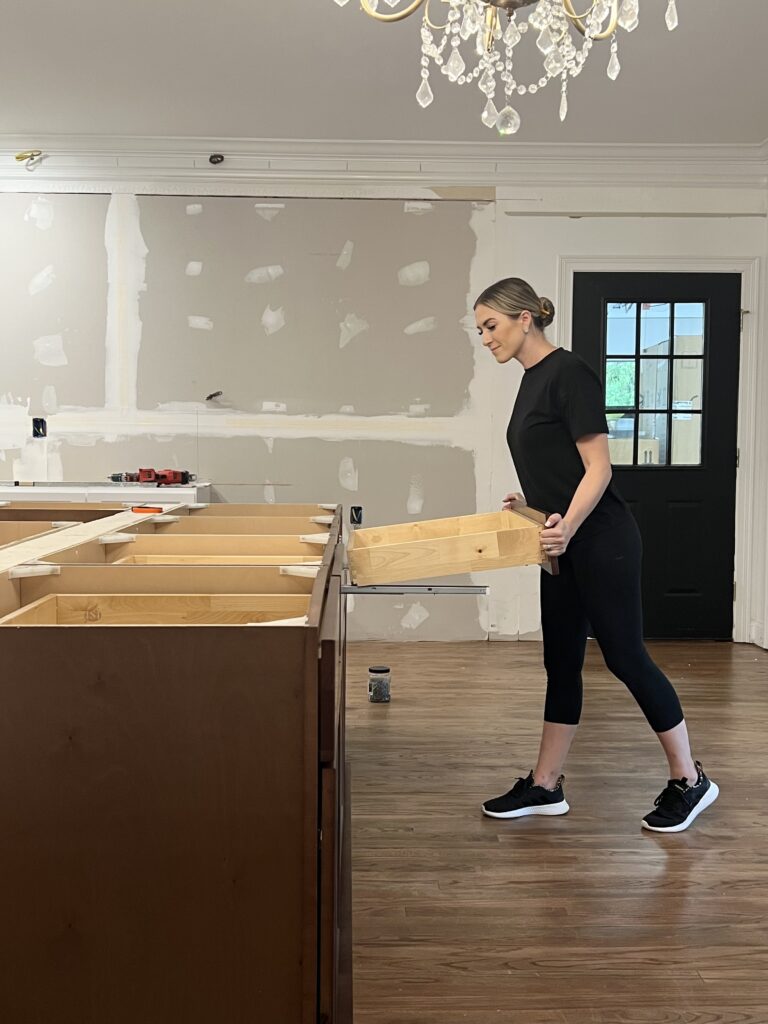 I hope this project inspires you to spend more time learning about yourself. The many hours I spent building every detail of this kitchen brought me to the person I am today and I am so grateful for that. I don't know how many hours were spent planning finishing floors, hanging lights, building cabinets, picking countertops, and styling…but it was all worth it to not only have the kitchen of my dreams, but to know that I'm capable of anything I set my mind to. And friend, so are you!
Today, I'm beyond thrilled to share it with you. Presenting….The Monarch Revival Kitchen Renovation!
Before we dive in, we must look back at where we started! I've been blogging the entire process, so there are a few posts that might be helpful if you're just tuning in.
And of course, the most popular post I've written this year is a recap of all of the kitchen we have renovated over the years. It's a fun one!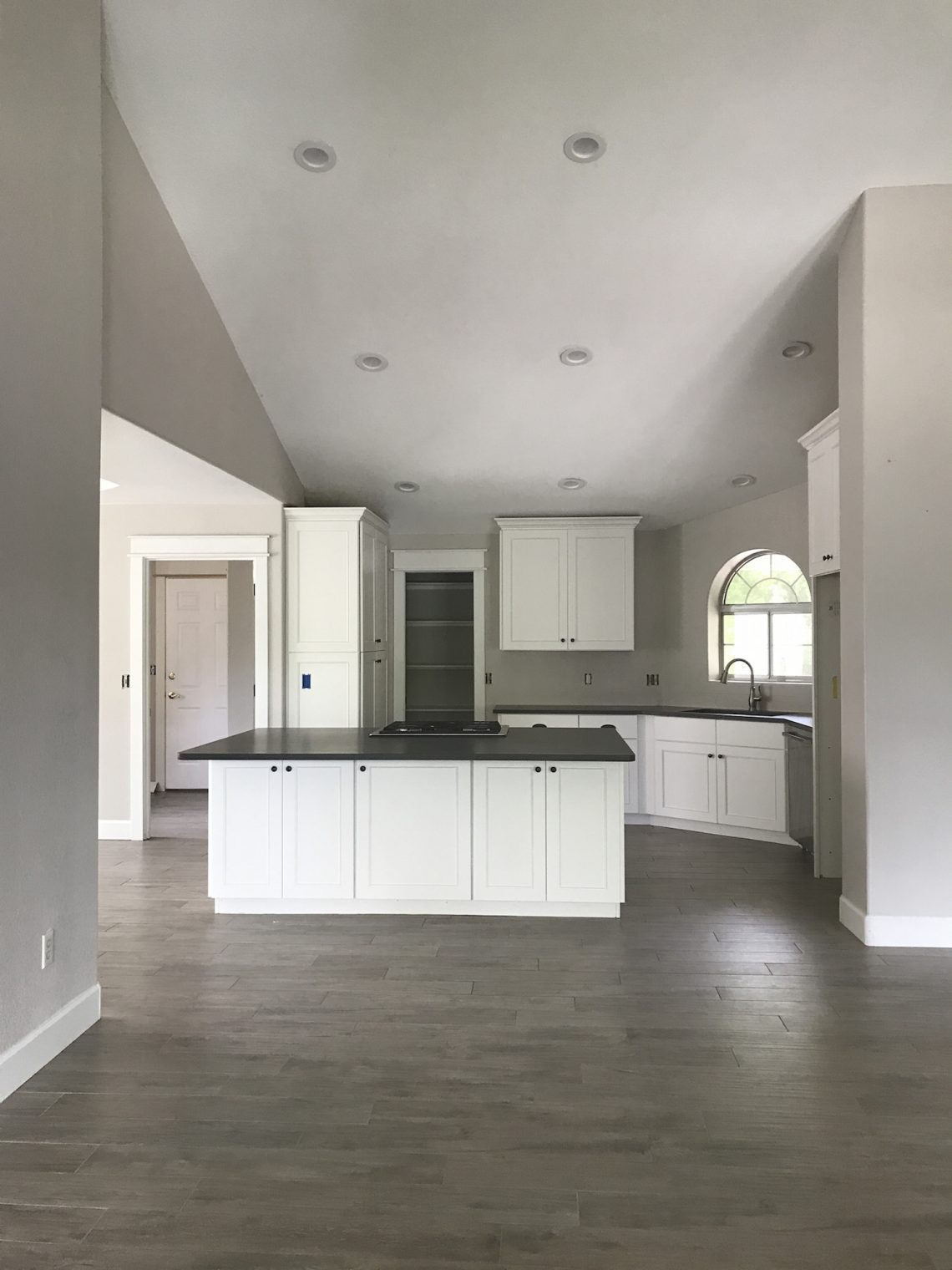 Where should we start?
Last year, our besties came to visit and just like old times, we did a band-aid makeover on this space, I share more about that on this post here. It was always meant to be a short term solution while we planned and budgeted for a bigger overhaul. The cabinetry had been on its last leg for some time and the appliances were fading fast. SO many things that we kept during the bandaid makeover just stopped working so although we only used this space for a year and half, it was still worth it!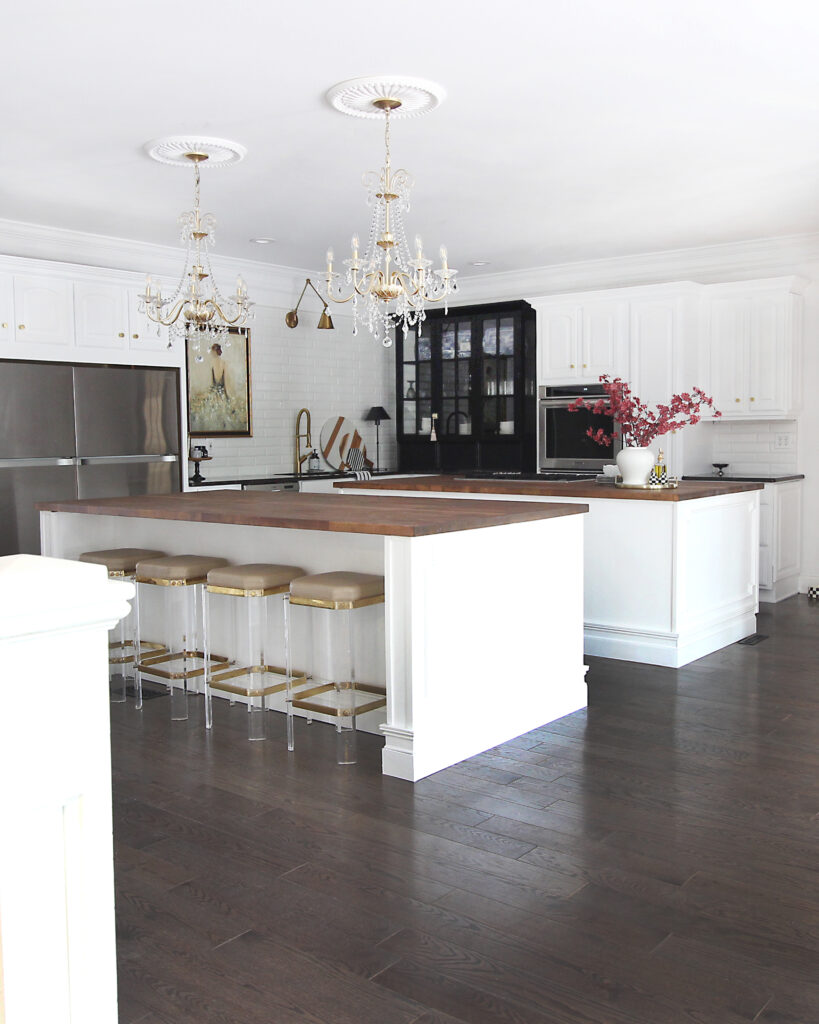 This is the original kitchen layout from when we purchased the home in February 2021: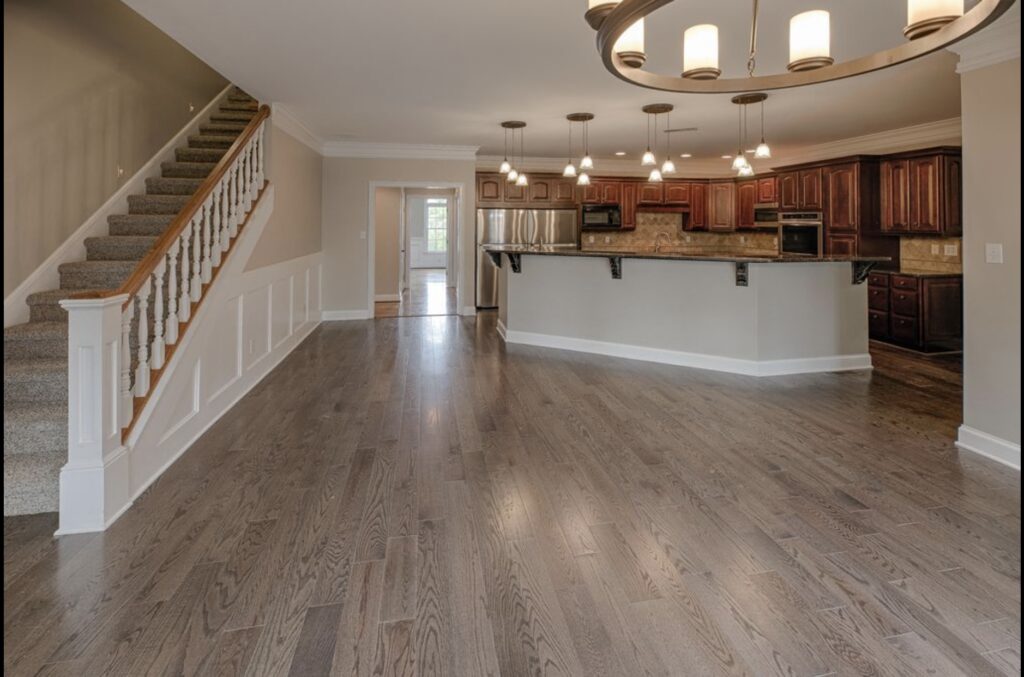 The Final Reveal: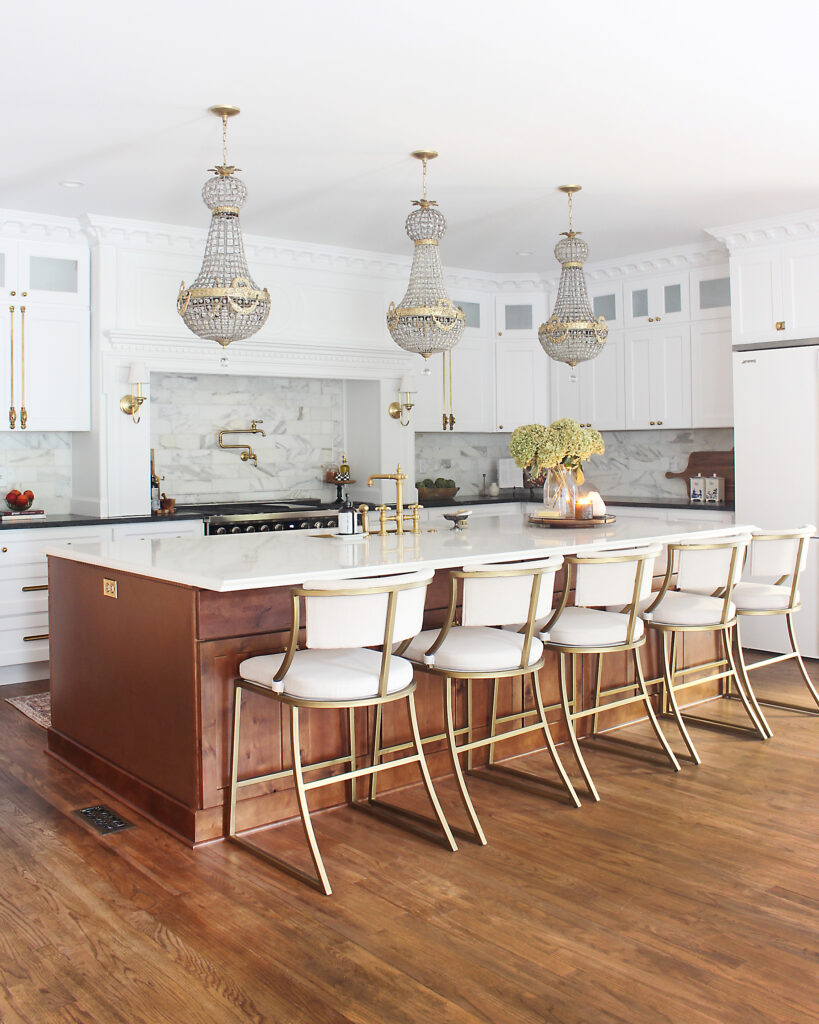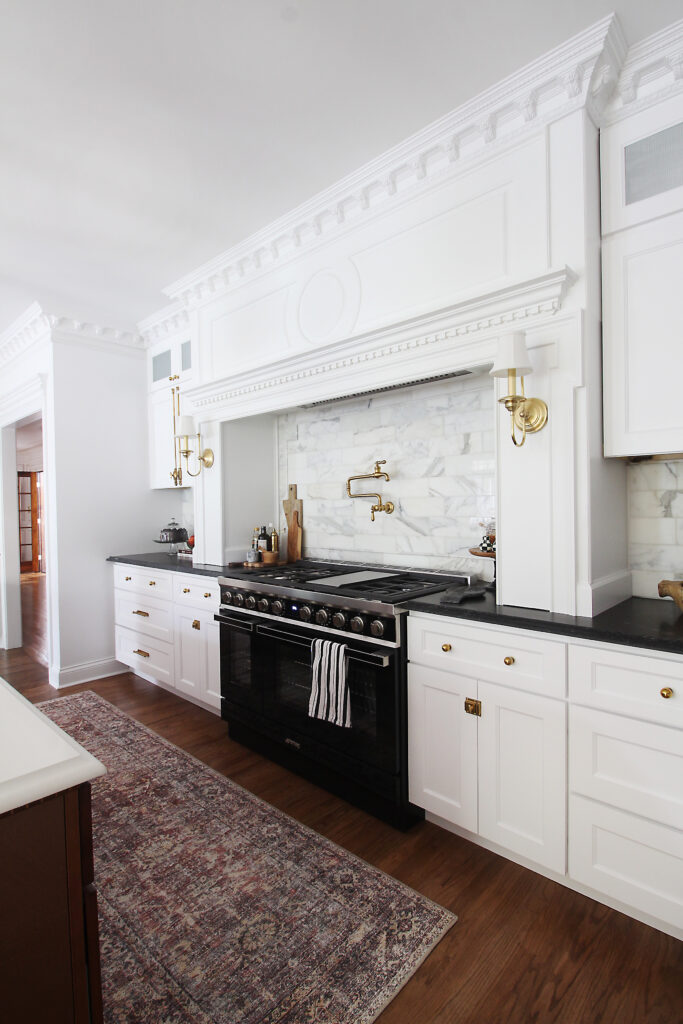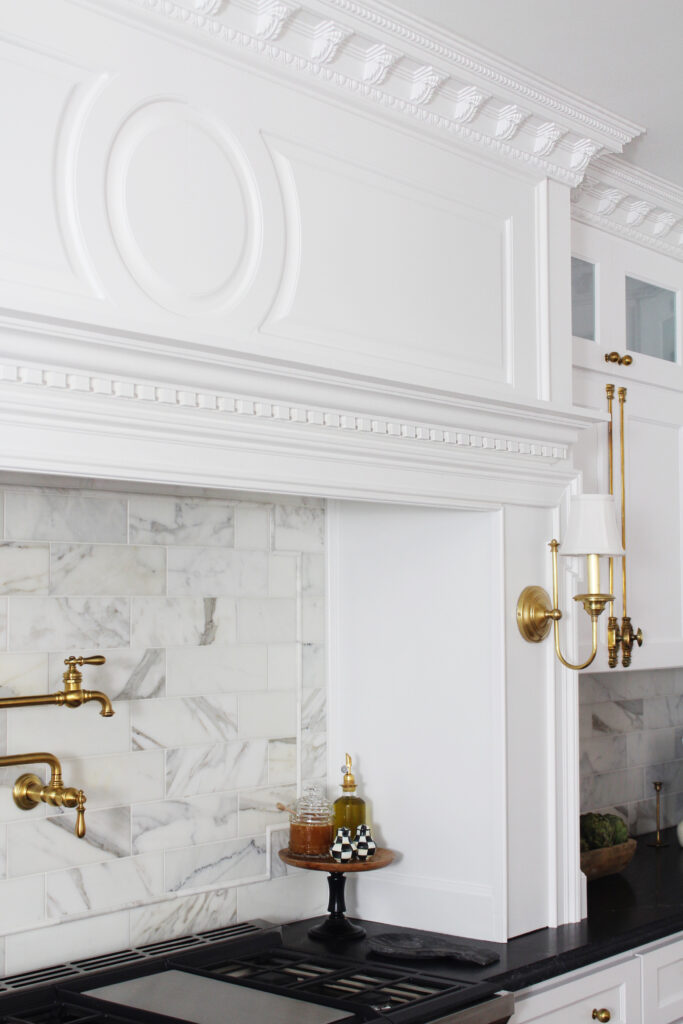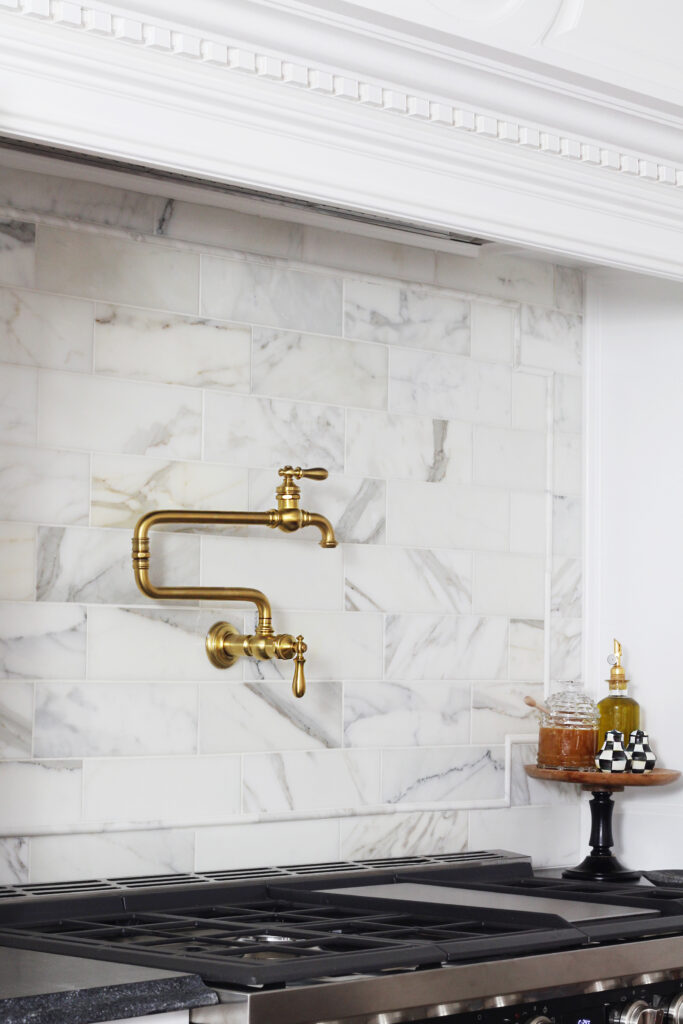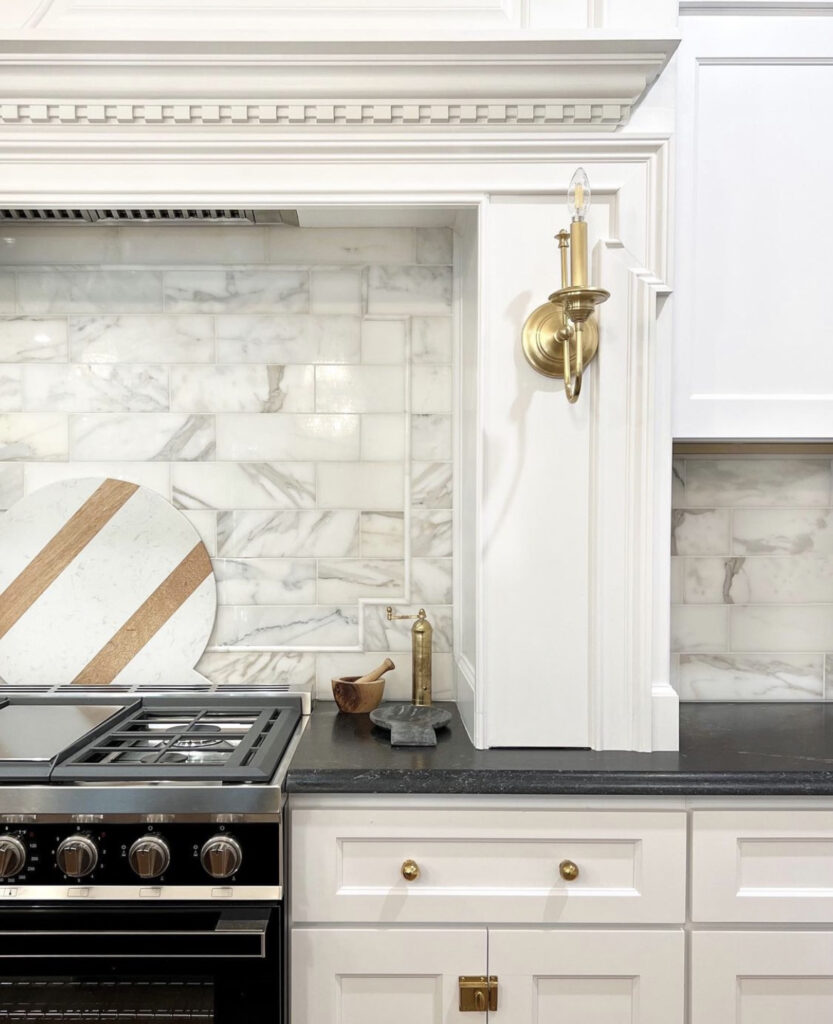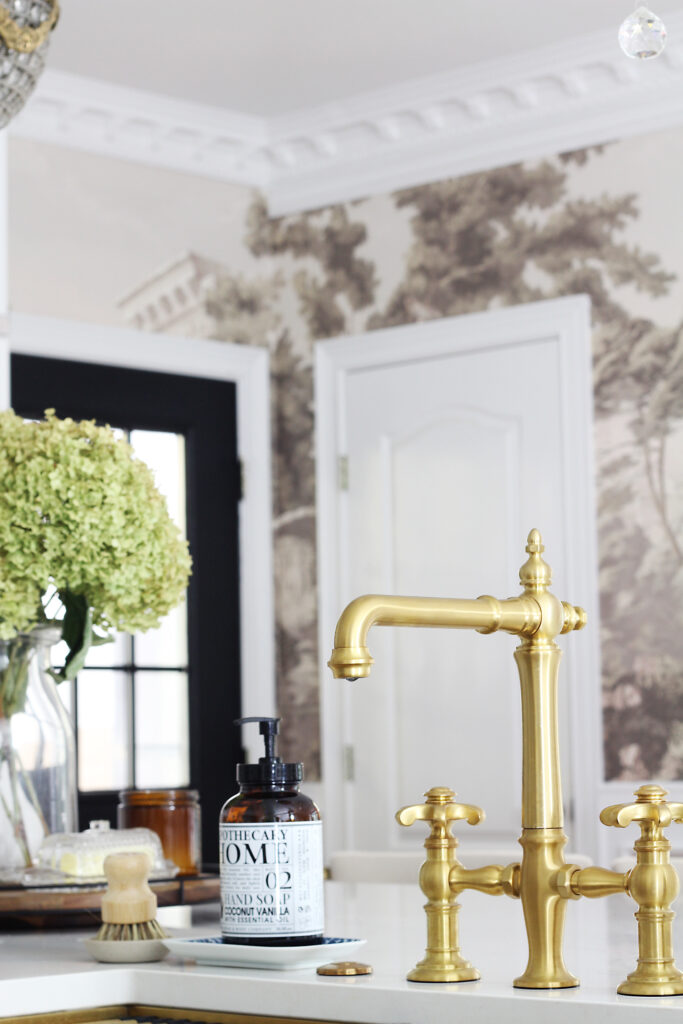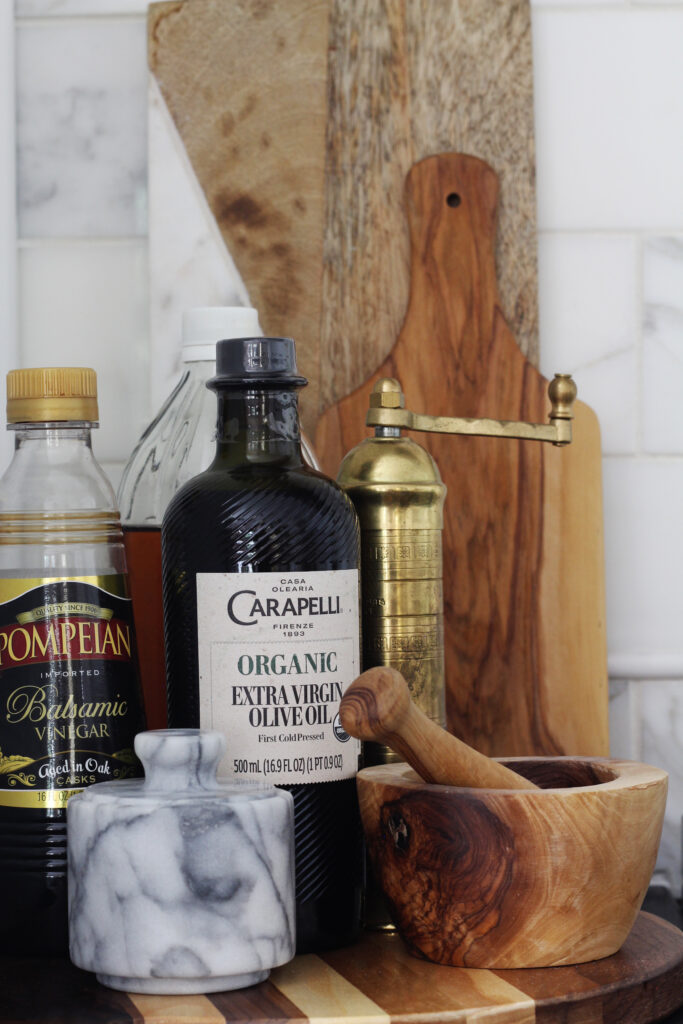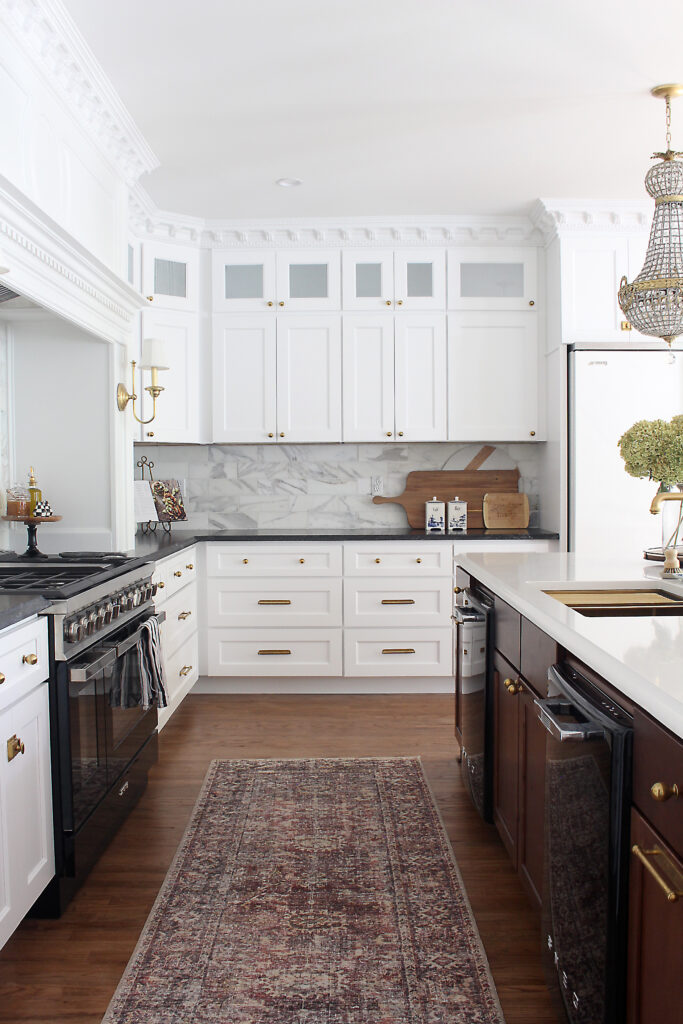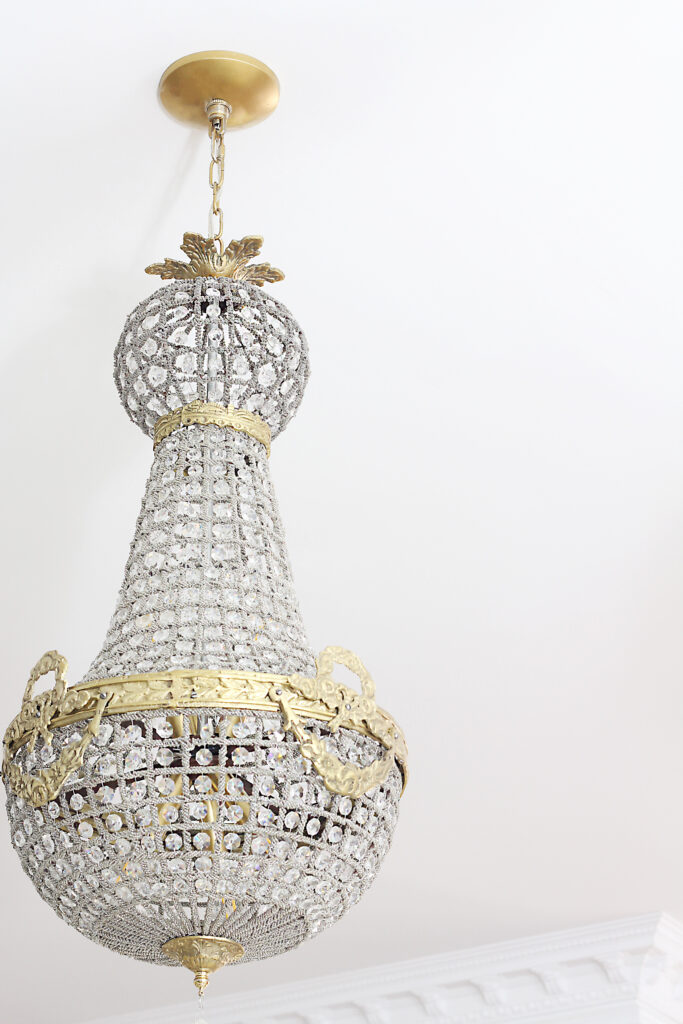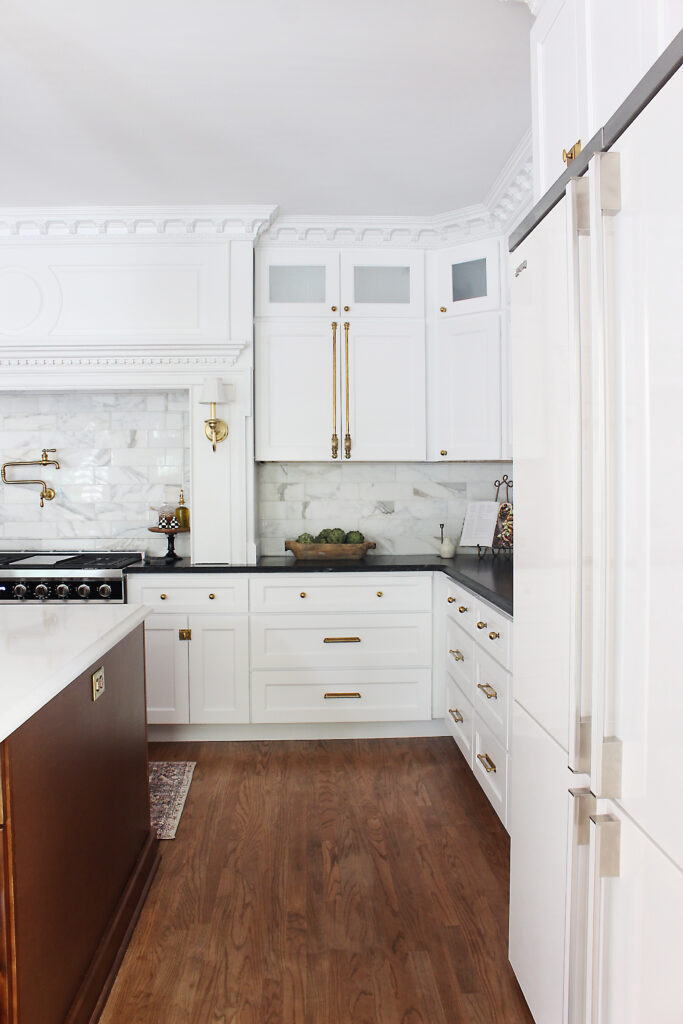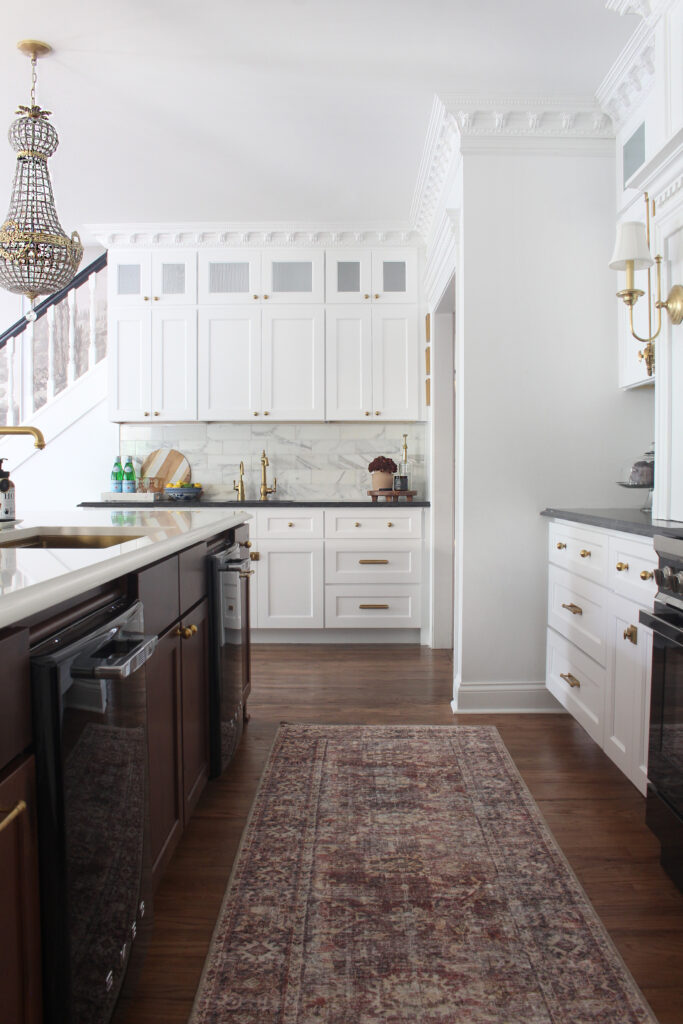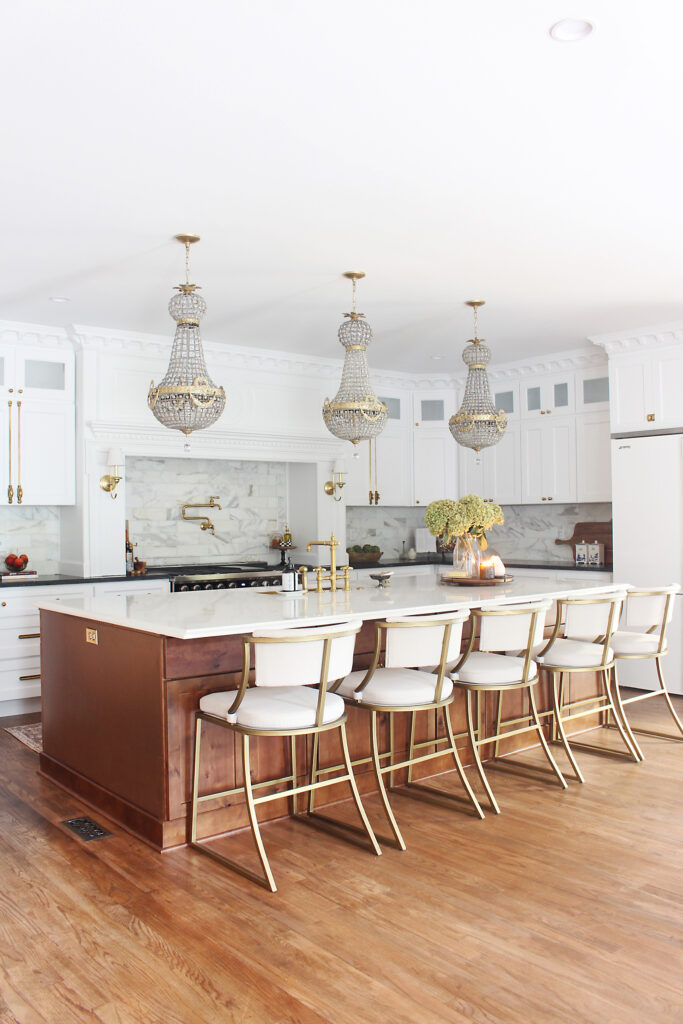 The Monarch Revival Kitchen Sources:
Lighting:
Countertops & Backsplash:
I have a full blog post will all of the details here! (& how I saved $15k!). Both countertops were sourced from Stone Creek Surfaces – Knoxville.
Hanstone Quartz (Yorkville)
Negresco Granite (honed)
Cabinets:
Cabinets: RTA Cabinets that I built and installed myself – Florence White and Rustic Shaker (island)
Appliances:
We are so excited about our Smeg appliances – we LOVE them!
Plumbing Fixture & Accessories:
Hardware:
Decor:
Organization: