In an unexpected twist, today I am revealing the dining room at The Monarch Revival! I've been perfecting our dining room wall decor and I'm beyond thrilled to call this space done!
As you may have seen, we have spent the last several weeks hard at work on the living room. It's finally DONE and has my whole heart! Who is coming over for dinner?!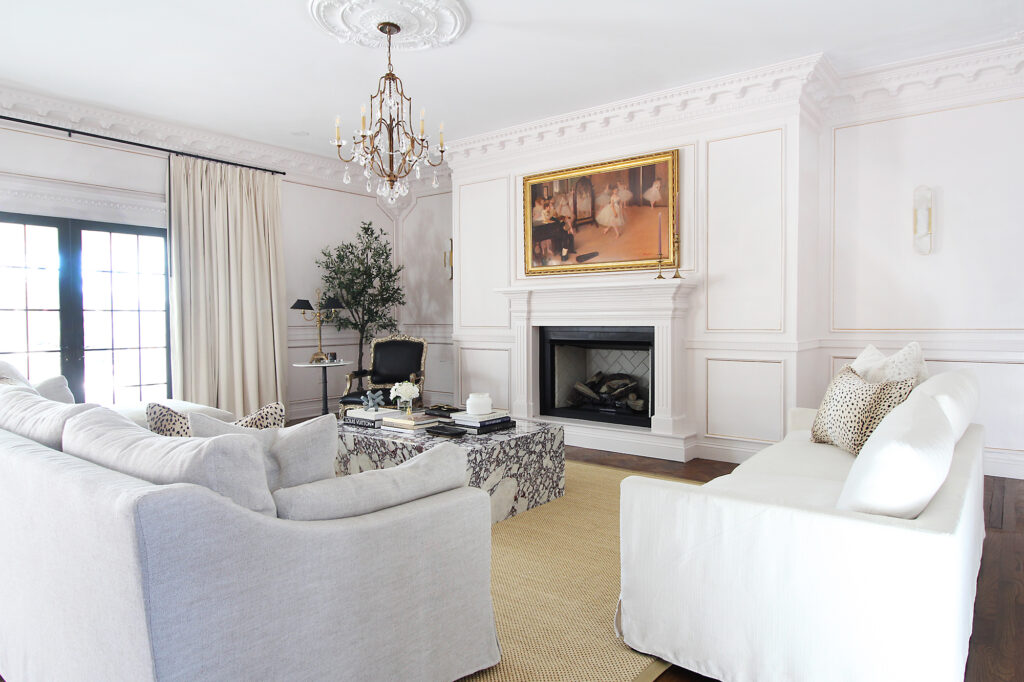 What you don't see in this photo is that the newly furnished dining room that is behind the sofa. I was going to wait until next week to share it, but it's become so dang hard to do! Every Instagram story is getting a little bit more tough to not show this space.
Let's be honest, I'm beaming with excitement to share the whole room with you. You all have been there every step of the way and it means the world to me.
It feels so good to have a living room and dining to host my family in. Lots of special memories will be made around this table, I just know it.
Let's get into the reveal, shall we?!
Introducing The Monarch Revival Dining Room!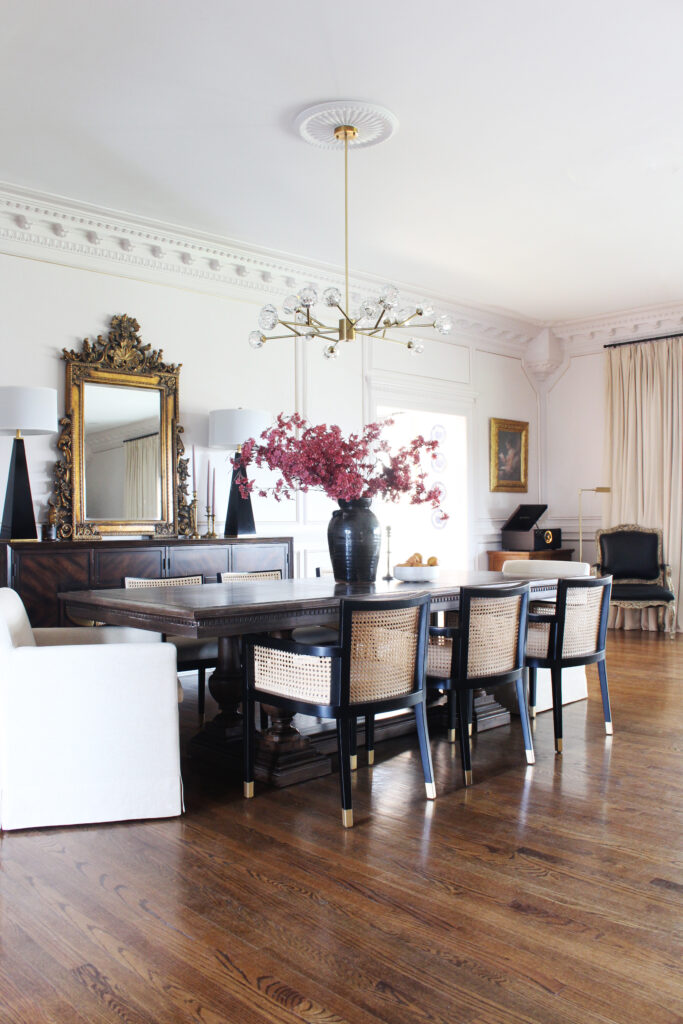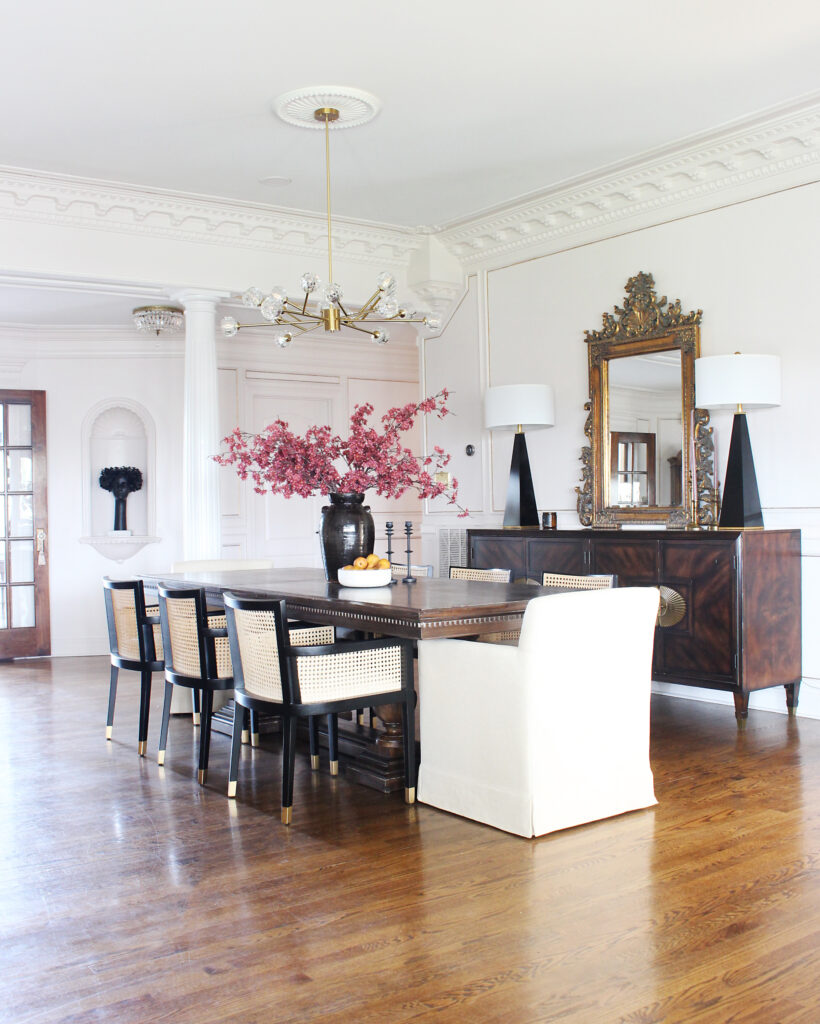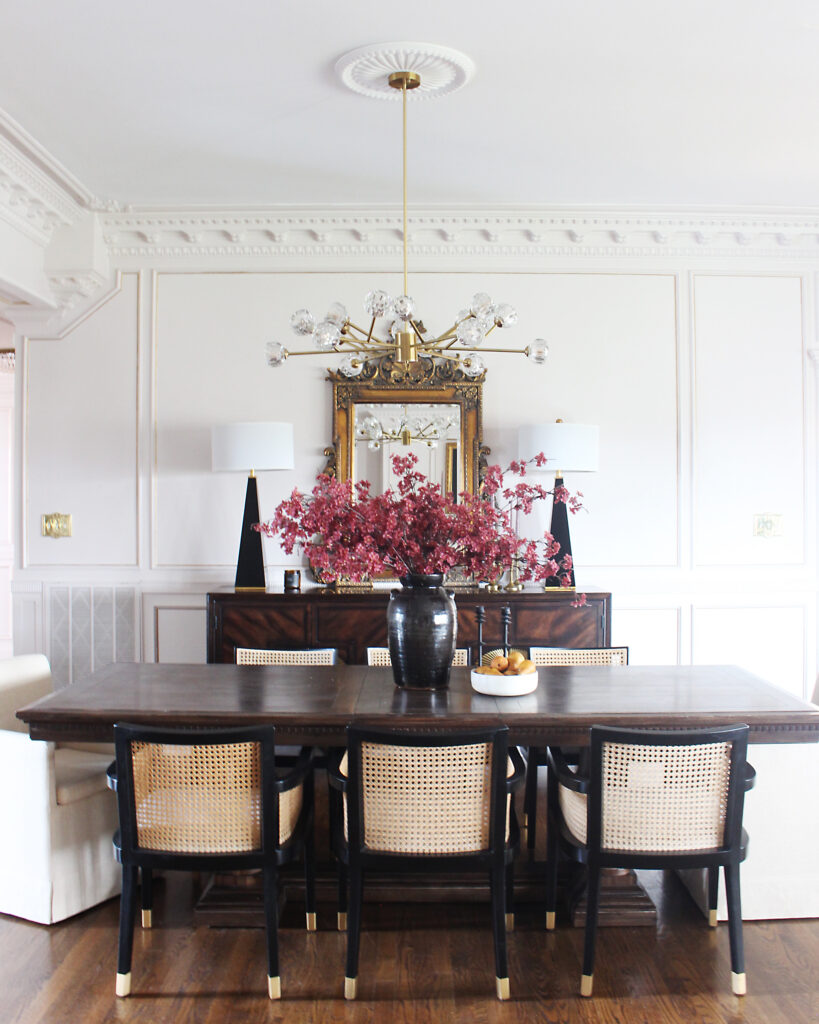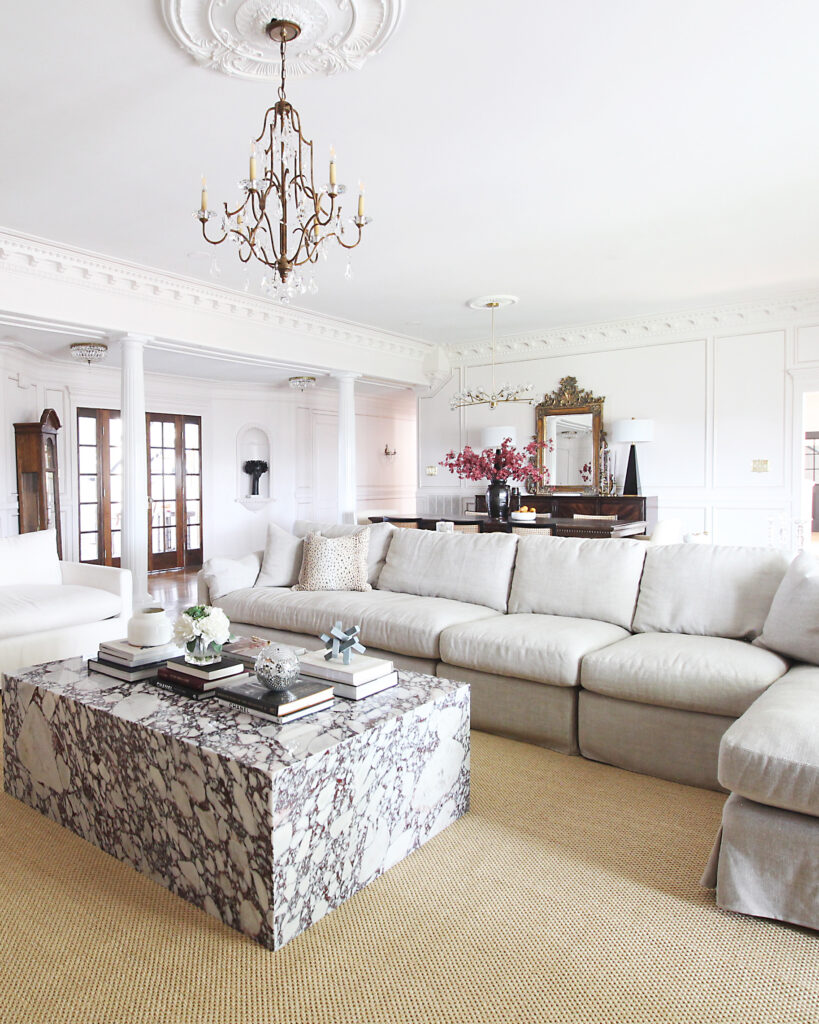 Let's talk about the details!
The table is one I had for about a year from Restoration Hardware. I love it so much I bought a second one (but the round version!) for our breakfast room. It is the perfect table for our family of 7! The dentil trim is my absolute favorite detail.
The wingback chairs are from Wayfair – I've had them for awhile now and they look perfect in this room!
The vase is is thrifted. One of my favorite finds!
The gold mirror is a local find, but here is another option that is similar.
Chandelier is from Wayfair and I just love how it adds a modern element to this space!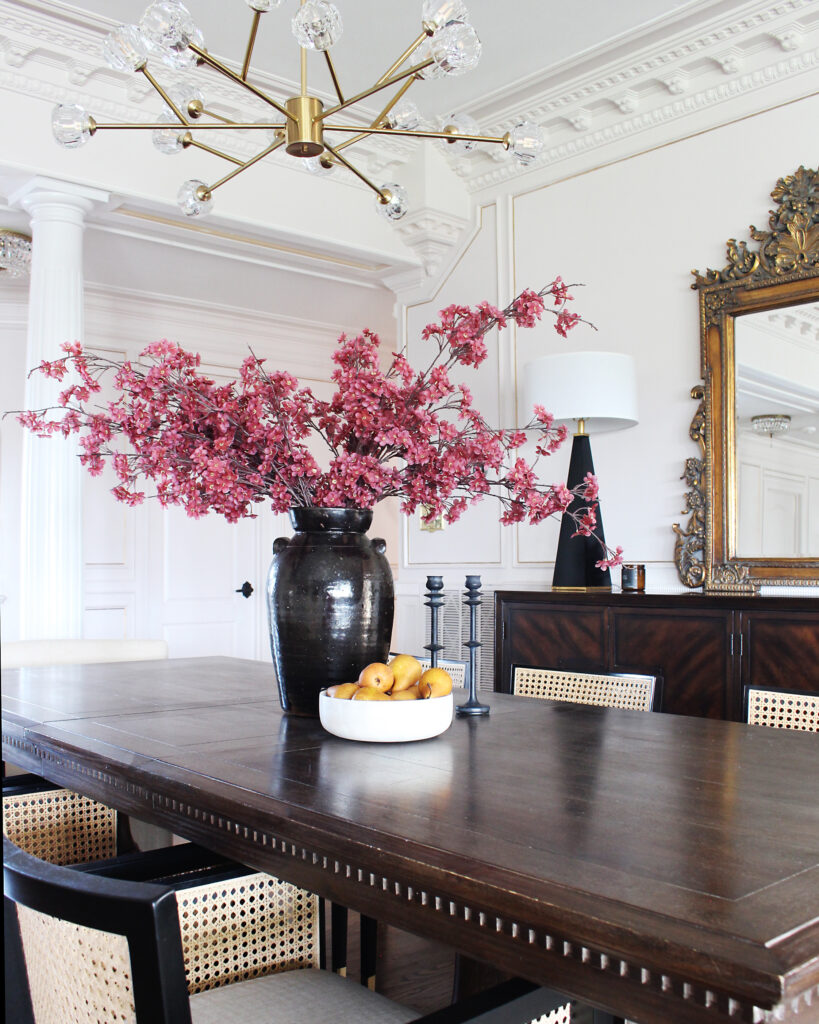 Dining Room Wall Decor
To create an elegant, but liveable dining room, I like to incorporate a few different elements:
Wall trim – Wall trim is great for dining rooms because it adds a layer of detail and interest without being too much of a statement. It's formal, it's beautiful, and affordable to do! I have a full blog post here on how I'm adding panel moulding throughout my home.
Mirrors – Mirrors are essential for dining room wall decor because it makes the room feel that much larger. I highly recommend incorporating a mirror into your dining room wall decor!
Florals – High-quality faux florals make a space! They bring color and life into your dining room. Don't skip this step!
Thrifted or Antique Finds – Having an item of interest in a room where you host others is a really fun way to start conversation. Thrifted items are often very affordable, but bring a unique spin to your home in a way something from Target just can't!

Thank you for all the encouragement over the last few weeks! It means SO much to me!