The living room.
The heart of our home.
One of my biggest, most challenging projects to date.
The room I've been the most excited about.
It's finally ready for us all to enjoy and getting to this point has made it all worth it.
Where We Started
This is where we started when we bought the house. The fireplace and built-ins were center to the room including the hallway and not the living room itself which made it really difficult to design around. I knew I wanted to center the fireplace in the actual living room (minus the hallway) but initially that seemed like too big of a job.
I sat on this decision for a bit – should I hire it out? Should I just go for it? In the end, I knew I had to try. It wasn't without a lot of bumps along the way and a TON of late nights and early mornings before kids needed my attention, but I DID IT!
Ready to see the reveal photos that make my heart sing?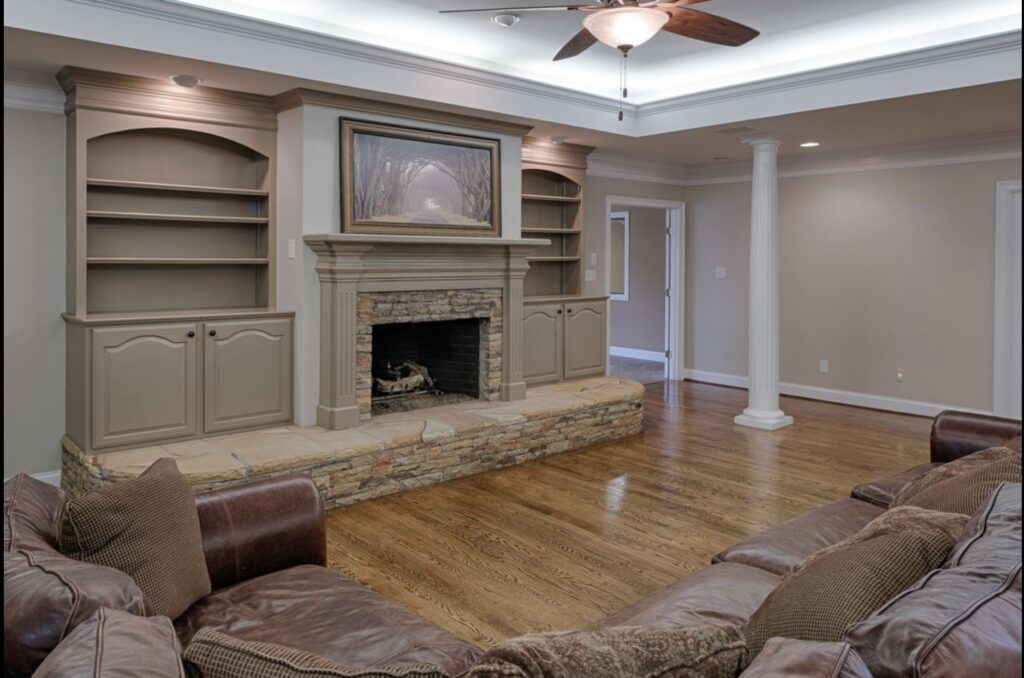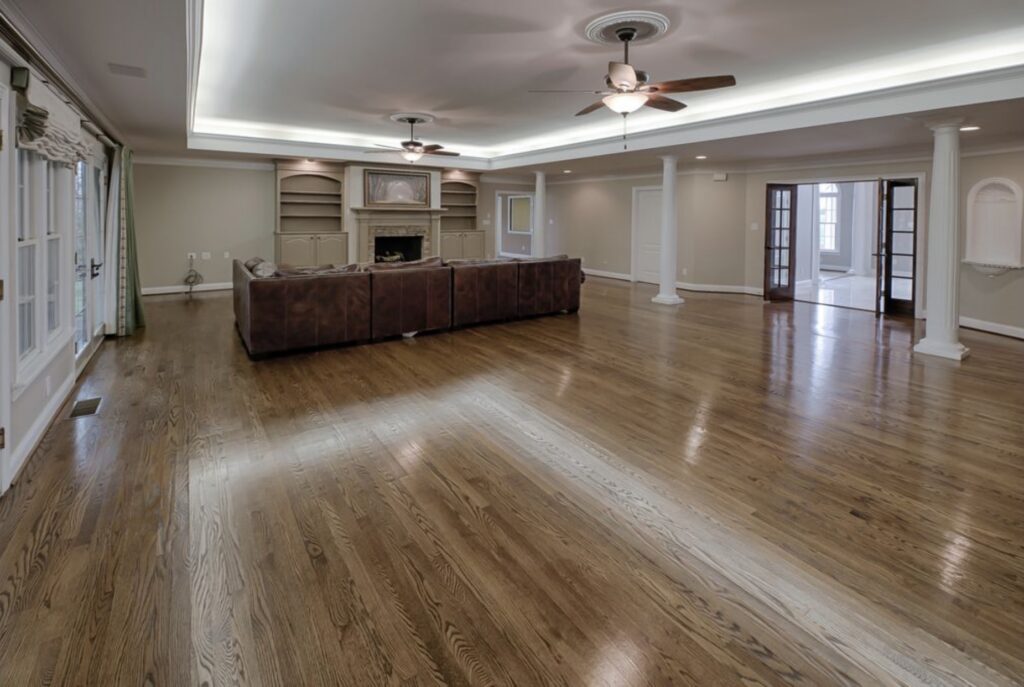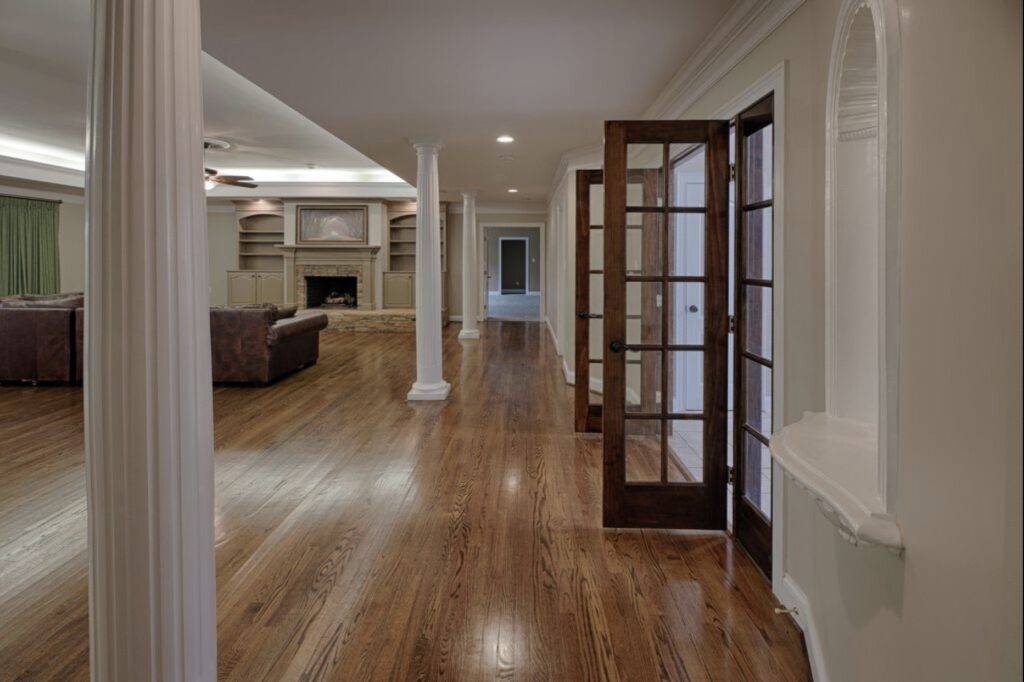 The Monarch Revival Living Room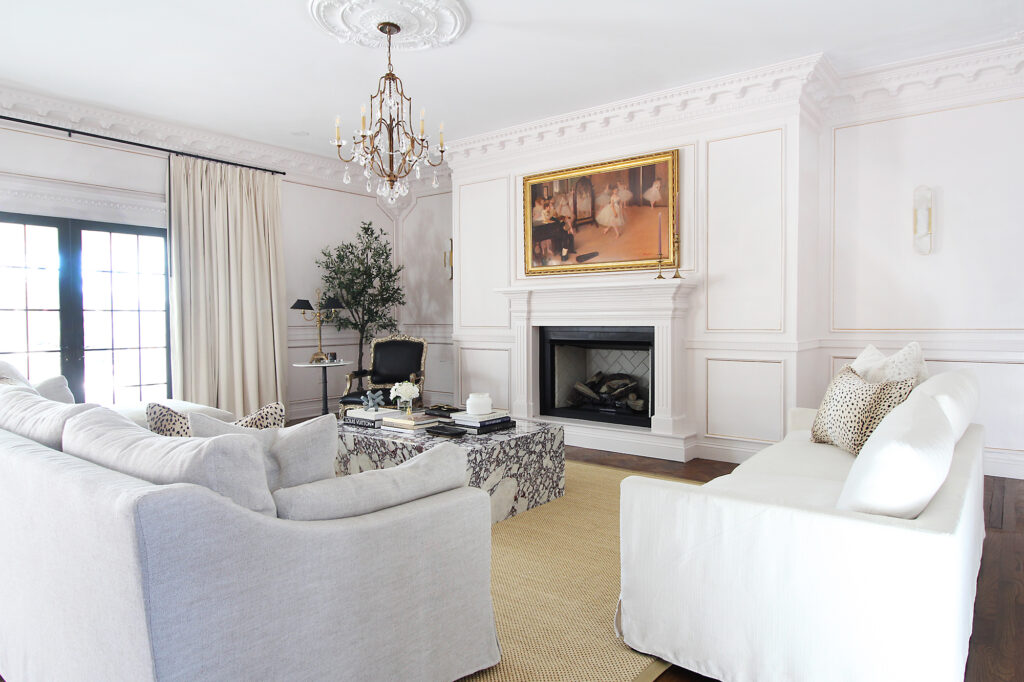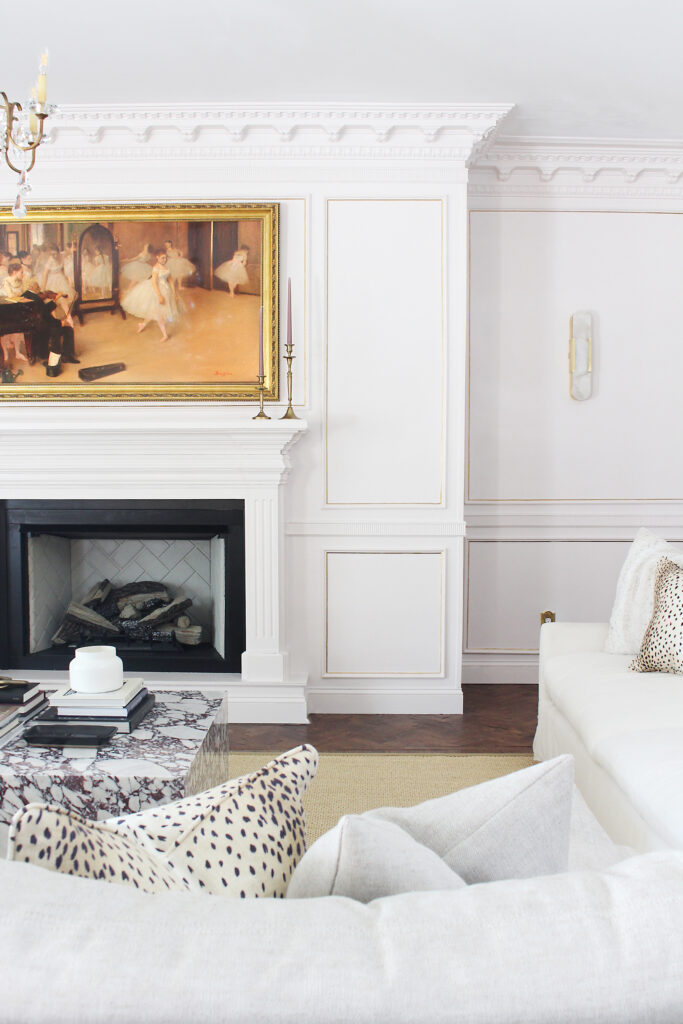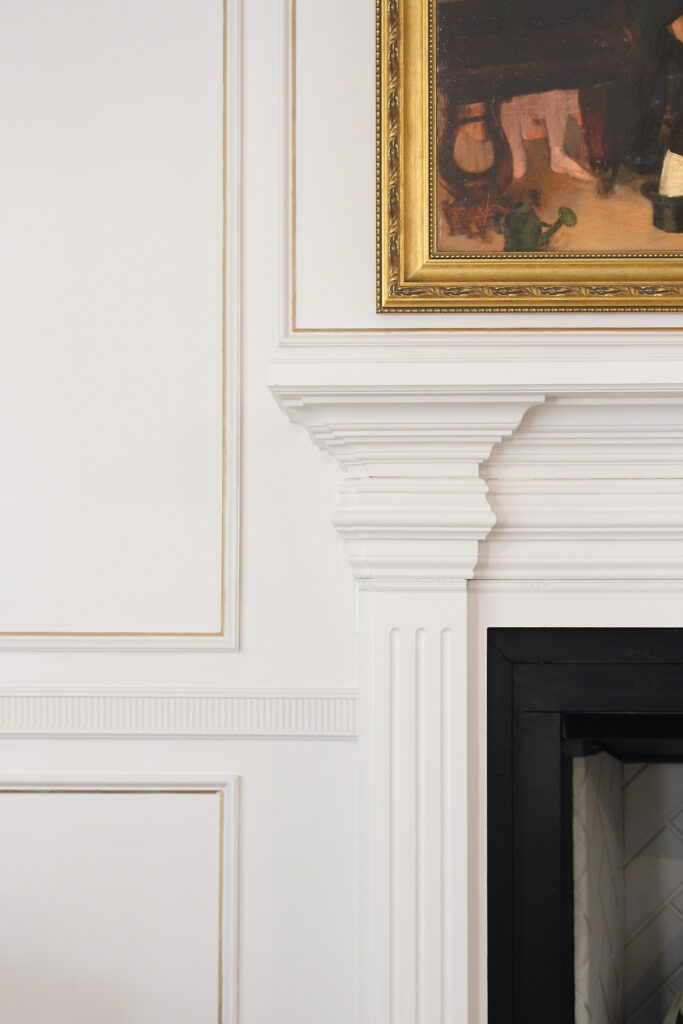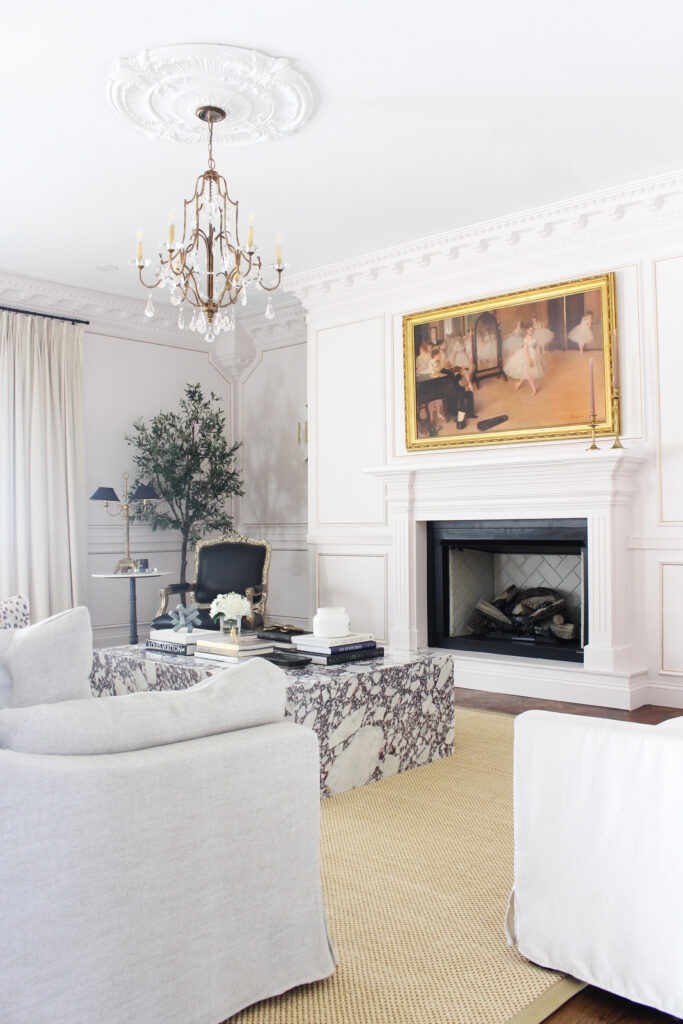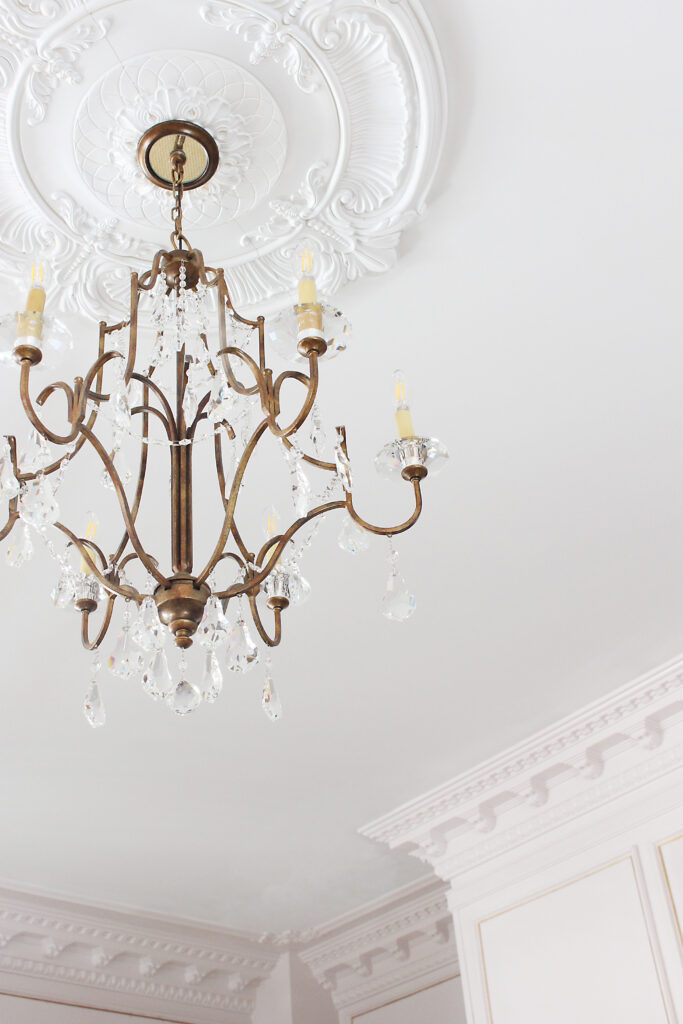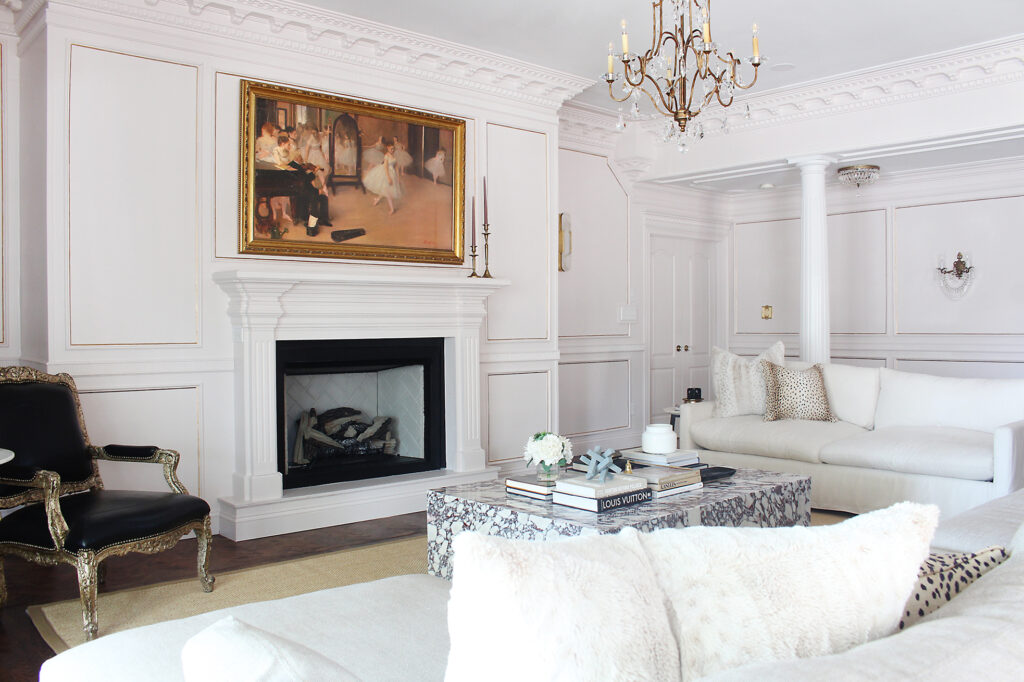 We hired someone to help me dig out the hearth, but after that, it was all Craig and I! This room is a culmination of all the tutorials I've put together over the last few weeks!
How We Transformed Our Living Room
First, we removed the built-ins and the hearth
Removed the tray ceilings from the entire room
Framed in the new fireplace so it was center to the wall
Moved the electrical to accommodate new lighting and the frame TV
Install drywall over the new fireplace to rebuild the wall around it
Then it was time mud over the drywall to create a paintable surface
Re-install the mantle that was a part of the existing built-ins
Trim! Trim! Trim! I installed several layers of trim all over the room! Tutorial linked here.
Remember when we tore out the hearth? The floor needed to be patched, repaired, and stained to match the existing floor. I installed a herringbone pattern with solid wood floors!
Once all of the trim was installed, I painted the entire room
To finalize the trim, I added gold gilding on throughout the room
Time for furnish! We added new drapes, installed all of the furniture, and put the final details with decor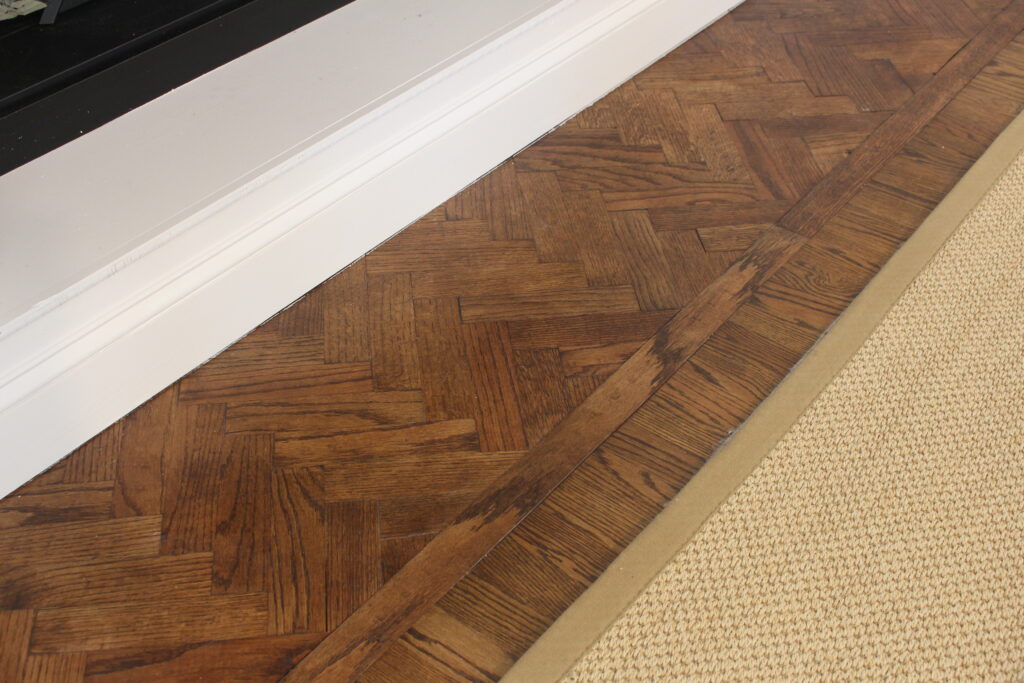 MONARCH REVIVAL LIVING ROOM SOURCES