This is a DIY and Design blog, but I can't help but share the amazing pieces I've found for my Fall capsule wardrobe!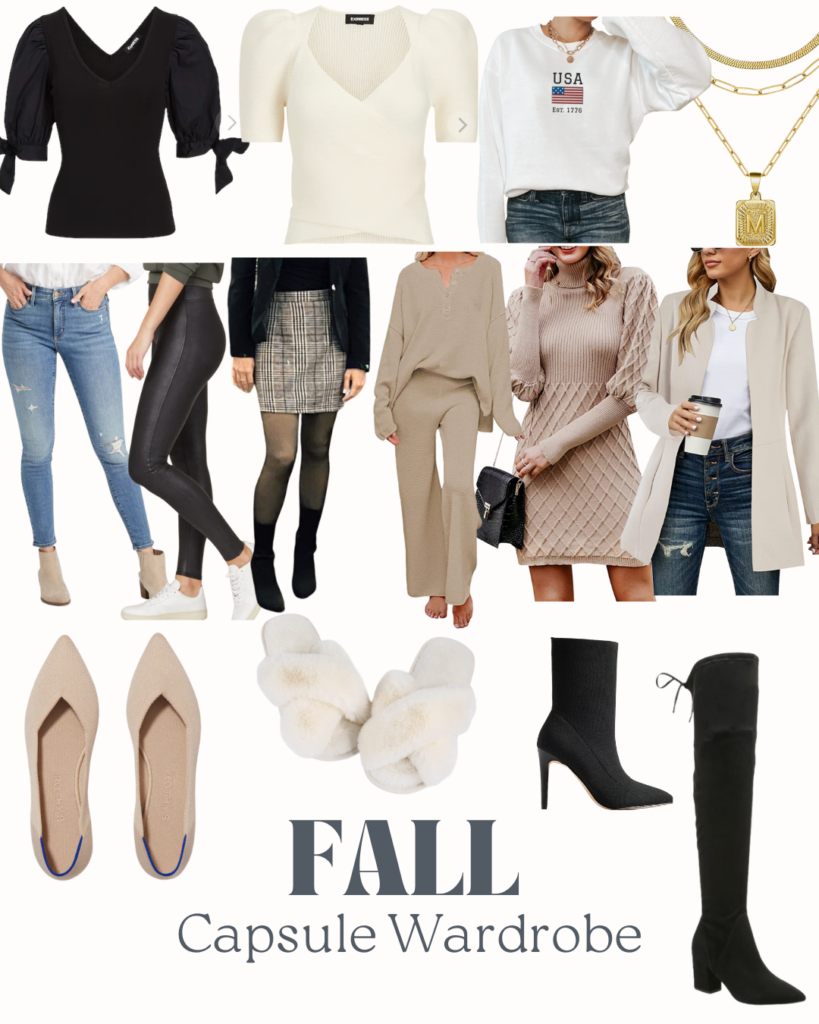 I need to get this off my chest – I love living in Tennessee. I miss my family and friends more than anything, but Knoxville feels like home to me. You know that feeling when you're exactly where you're supposed to be at the right time? I was a led here for a reason and living in that truth helps me feel totally aligned. That plus this amazing cold weather we are having!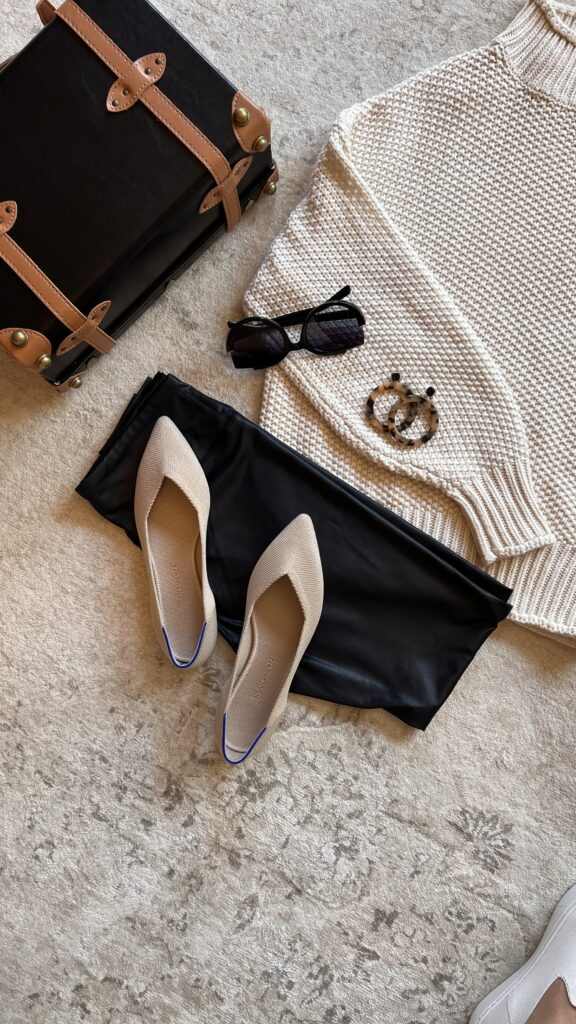 I've been breaking out pieces of my fall wardrobe and bought a few new things for my trip to London that received a ton of link requests! I'm feeling so great about the staples in my closet because I'm able to mix and match very easily. I put my favorites into a Fall capsule wardrobe so you can shop your own closet with the same ease!
What is a Fall capsule wardrobe?
A capsule wardrobe a small selection of items in your closet that are designed to mix and match or go together. The idea is that you could wear any shirt with any pants or skirts you have to create endless outfit possibilities with high quality basics. If you invest in quality pieces that go with everything you have, you won't need to own as much.
Some poeple only wear items from their capsule wardrobe and donate/sell the rest. In my case, I curate my capsule for my own benefit, but I still pull special items from my closet to wear as needed. No one would claim I'm a minimalist – haha!

Where do you like to shop for capsule wardrobe pieces?
I shop many places, but you'll notice my favorites are:
Amazon
Express
Target
Nordstrom
Etsy
Fall Wardrobe Checklist
Here are some items that have helped me put together a wardrobe for this season:
A few neutral tops
A casual sweatshirt
Skinny jeans
Straight leg jeans
Sweater dress
Cardigan
Skirt with opaque, fleece tights
Over the knee boots
Ankle booties
Flats
If you're curating a capsule wardrobe, get most pieces in a neutral color so everything can go together. A few statement pieces are great, too! Just make sure to choose carefully.
More items to love:
Matching Sets:

Accessories:

Tops:

Bottoms:

Coats:

Shoes:

Doing my skin care, choosing an outfit, and putting on my makeup has become a special part of my morning routine that helps me feel energized for the day. I hope this gave you some inspiration on items that will make you feel your best this fall season!