The launch of Monarch Home is just a few weeks away and I have been working so hard on of the details leading up to this big day! On Instagram, it may appear that I woke up one day and decided to start a wallpaper line. In its simplest form, I guess that is true, but there has been 15 years of trials and successes that lead to me to believe that this was possible. Today on the blog, I thought I'd share that story from start to finish! This feels a tad bit scary and vulnerable as I haven't revisited these memories in quite some time!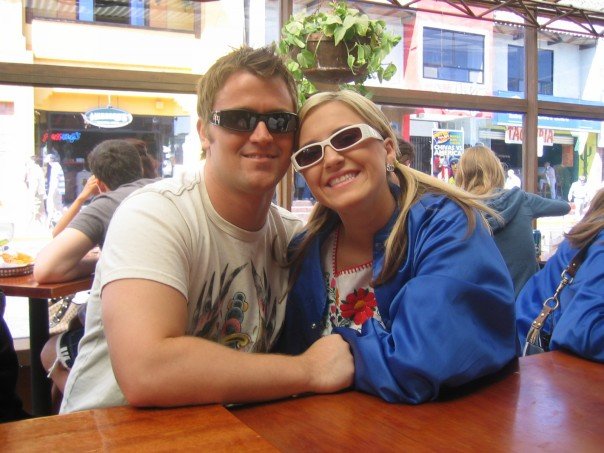 Everyone needs someone to believe in them to know that something more is within reach. I have a loving and supportive husband, 5 kids that I treasure more than anything, friends and family near and far, and of course, all of you. You're a huge part of this story, so let's start from the beginning, shall we??
Let's start from the beginning…
I'm not going to get into my childhood on this post as I'm still working through a lot and I'm not sure I'm ready to dive in there. Let's start at age 19, where I married my husband Craig! Craig and I met and eloped in 2006 and started our family in 2008. In 2010, I had another baby and started a blog with my friend as a creative outlet and to pursue my passion for home and design,
In 2011, Craig and I moved with our two kids from Arizona to Buffalo, NY for him to pursue dental school at the University at Buffalo School of Dental Medicine. If you know anything about dental school (and most doctorate programs), it requires your full dedication and it's not always possible to work and complete all of the demands of school. I was blogging, coaching gymnastics, taking photography clients, flipping furniture and also running my Etsy shop selling vinyl decals to contribute to our family during this time. Fun fact: the vinyl sticker shop still exists and is run my amazing mother in law! The designs have evolved over time, but this is the small but mighty shop that supported our family!
HOW Classy Clutter CAME TO BE
While I loved these jobs, I was always trying to find more time to dedicate to my passion project -Classy Clutter. Classy Clutter was a blog turned business that I ran with my friend Savannah who lives in Mesa, Arizona. We had been best friends for many years and became so passionate about DIY and Design after we got married. We had the crazy idea to blog every single day to share our latest budget-friendly DIY projects and room renovations. A few years into this adventure, Instagram came on the scene and truly changed our lives!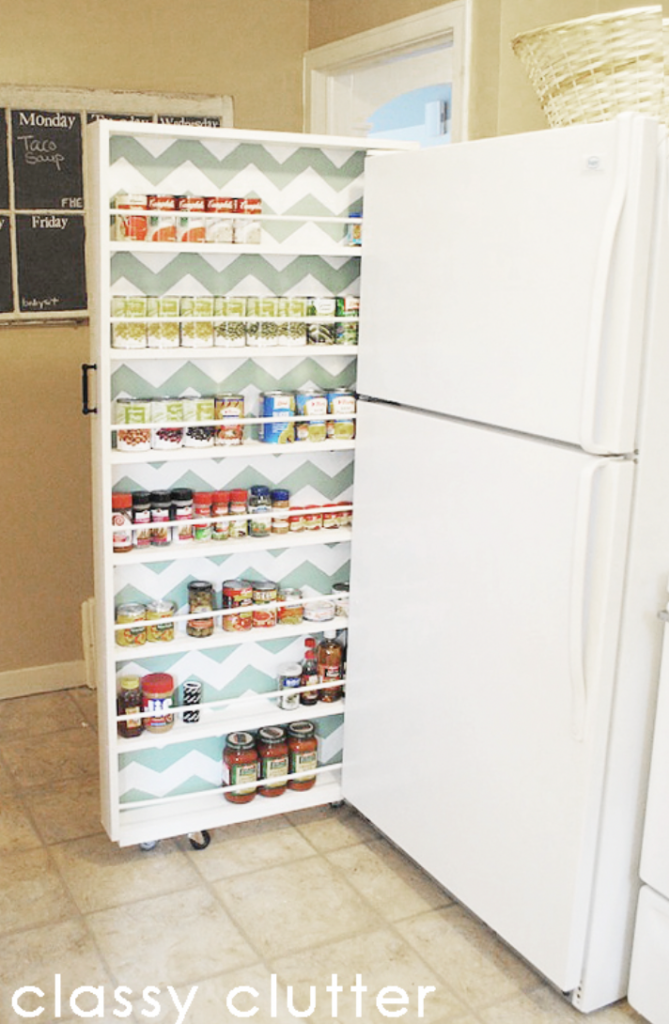 While we continued to blog everyday, we also started sharing our DIY content on Instagram. Our following grew pretty quickly and the connection with our audience was deep. Our projects were going viral with millions of views on our blog as well as on Pinterest which felt absolutely crazy at the time. Even to this day, some of the projects I did in my 1,100 square foot rental in Buffalo over 10 years ago are some of my most popular and viral projects to date. You may still see them floating around Pinterest! Our Buffalo rental home even landed a spot in HGTV Magazine in a spot next to Amber Lewis!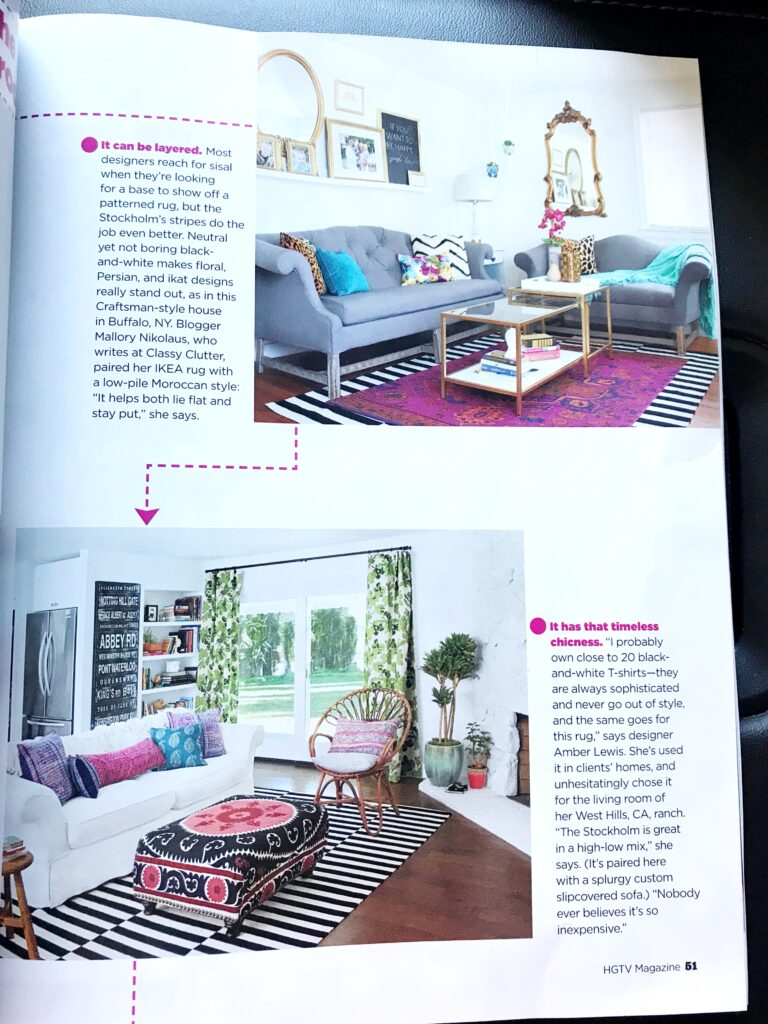 After Craig finished dental school, our family of now 6 moved to Prescott, AZ, about 2 hours away from Savannah and both of our families. It was so nice to be closer to home and Savannah and I were dedicating every free minute to growing Classy Clutter.
How We Grew Classy Clutter
In those few years, Classy Clutter evolved from our passion project to a full-on business. I don't want to say this happened by accident because I have worked 10 hour days for as long as I can remember, but it wasn't something we ever knew was possible when we started. Truthfully, we were some of the OG influencers before influencing was even a thing! Remember, there was no Instagram at the time! Our niche of DIY and design wasn't nearly as prevalent as it is today. We weren't the only self-taught women to use power tools to make furniture and build our dream houses, but we were some of the first to share about it online and start working with sponsors.
It is really special to reminisce about our first few years of accepting sponsorships because it was SO new for everyone. We learned quickly how to partner with brands we used and loved to fund our home renovation projects as well as make a full-time income for BOTH of our families! It was a ton of work and at times, very stressful to feel like we were doing this on our own. But we LOVED it – and both still do!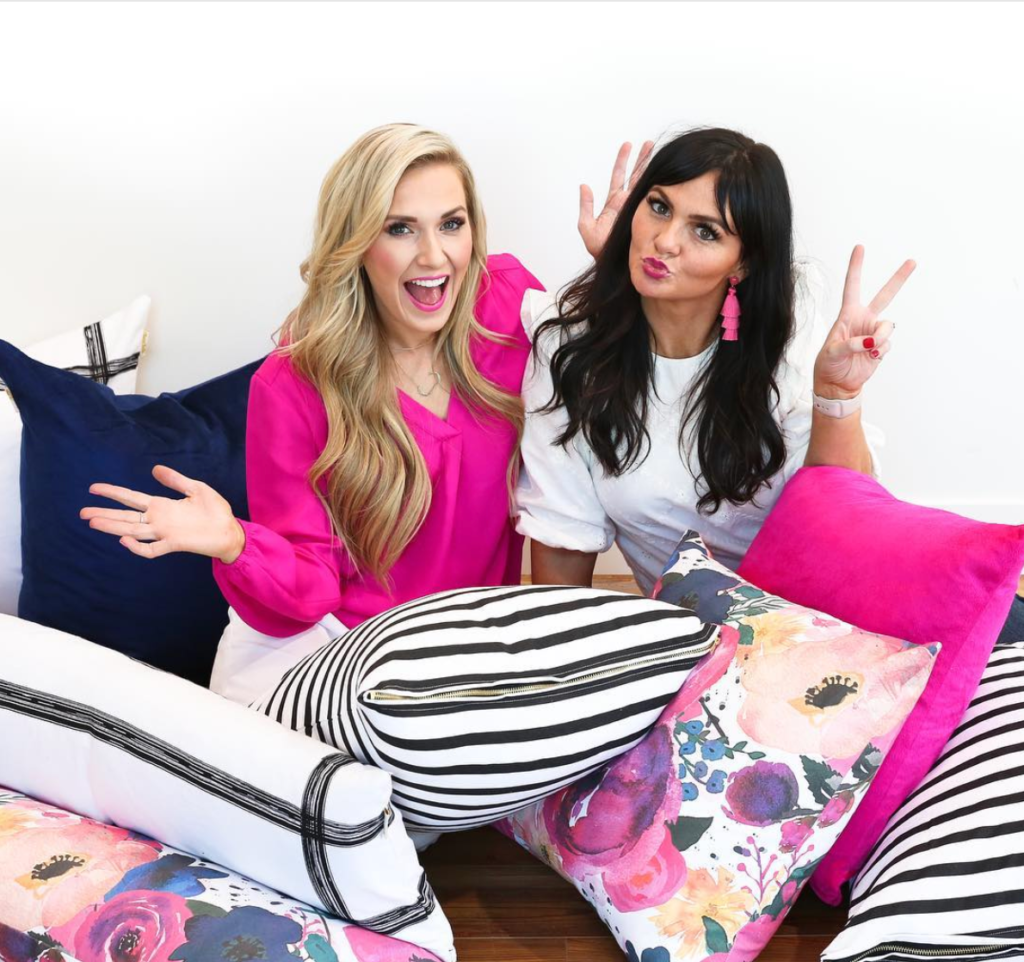 Classy Clutter continued to grow – and so did our families! Savannah and I each had babies, moved homes, and Craig and I did eventually move back home to Mesa, Arizona. Savannah and I spent a few years living 15 minutes from each other which was a really special time I will never forget! Our business was thriving! We were lined up with sponsorships, projects, online course, launched our own self-funded home decor and furniture line, and hired employees!
SUCKER PUNCHED
A weird title right? While our business was thriving, from 2017-2019, a series of devastating trials came. I honestly can't even talk about all of them but my entire world was turned upside down. In 2017, I got pregnant with Oliver and it was the hardest pregnancy out of all 5. I was sick for 8 months straight. I broke my foot at 26 weeks which put me on EXTREME restrictions including zero weight bearing, no walking, no standing etc. A little difficult when you have 4 other children to care for. I then had preterm labor from 32 weeks (a pattern for my pregnancies) but we were able to keep Ollie in there until 36 weeks and my healthy baby boy was born (with my rehab boot in the stirrups – haha!) 14 days after his birth, Oliver came down with Pneumonia and RSV. We had to call 911 and he was taken by ambulance to the hospital at midnight on New Years Eve 2018. By the grace of God, Oliver recovered, my foot healed and life returned to normal, for the most part.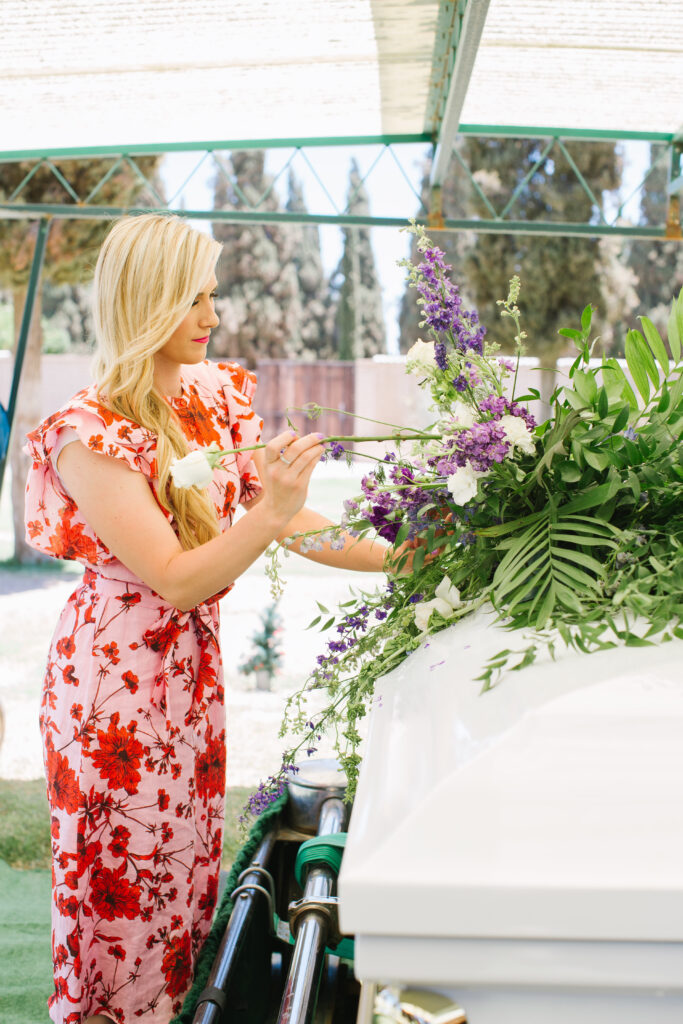 6 months later, I received the worst news of my entire life and I was changed forever On June 2, 2018, my little sister, Brittany passed away in her sleep. She had taken her antidepressant and mixed alcohol with that medication, by accident, which caused her to stop breathing in her sleep. I was shattered to my very core. Even typing that out for the first time, just feels like reliving a nightmare. NOTHING prepares you for that call. From 2018-2019 my family attended FIVE funerals for close family and friends. The loss was so heavy I didn't know how to go on. I found new faith, learned to practice gratitude and began extensive personal development work to salvage what was left of my broken heart. These two years began to change me forever.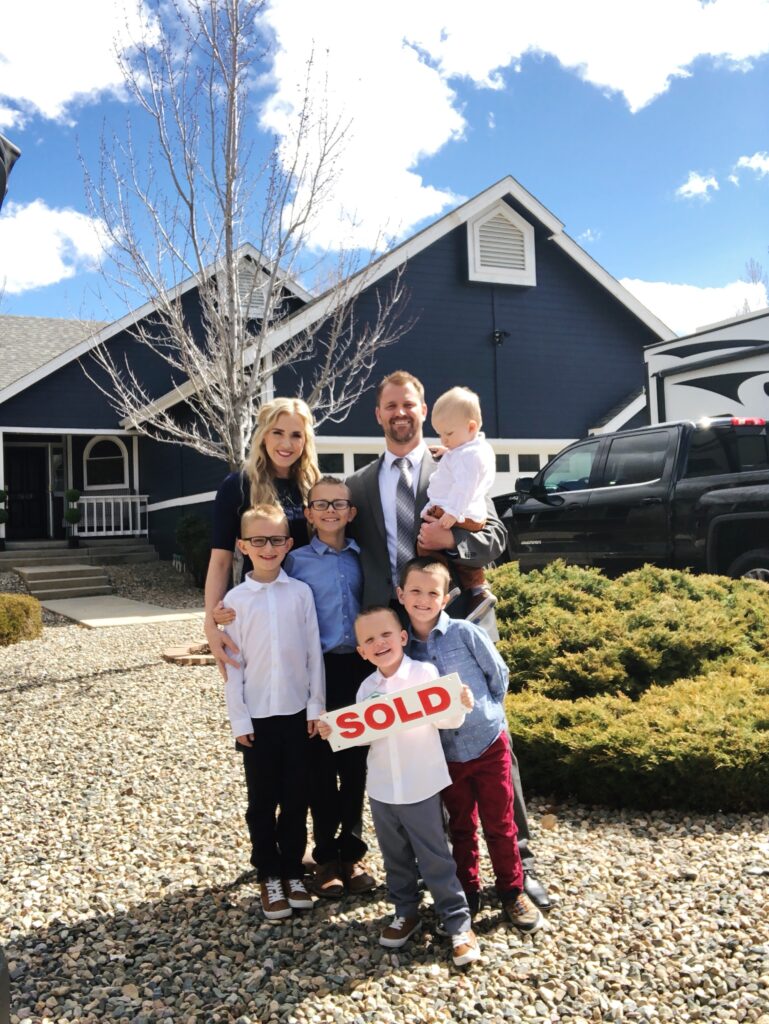 Here's when it all changed…
During that time, I wanted to move closer to friends and family. We moved from Prescott back to Mesa, a mile from my childhood home, into my DREAM home. Less than a year later, the pandemic hit. 2020 brought a lot of challenges the entire world but for Craig and I personally and professionally, we experienced our own set of challenges, unrelated to the state of the world.
When Craig was presented with an amazing opportunity in Knoxville, Tennessee, we knew almost immediately that we wanted to sell our dream home in Mesa to make it happen. Of course, I felt very torn about leaving knowing that it would be almost impossible to manage our Instagram account and business from across the country.
Since I was the one moving, I made the extremely scary decision to leave the business to Savannah and start my a new business alone. Over our 10 years experience with blogging, I was confident that I could rebuild another business but BOY was it scary! I also felt called to share my struggles with grief and battling anxiety which felt very off brand for Classy Clutter but again, something I felt called to share on my own account.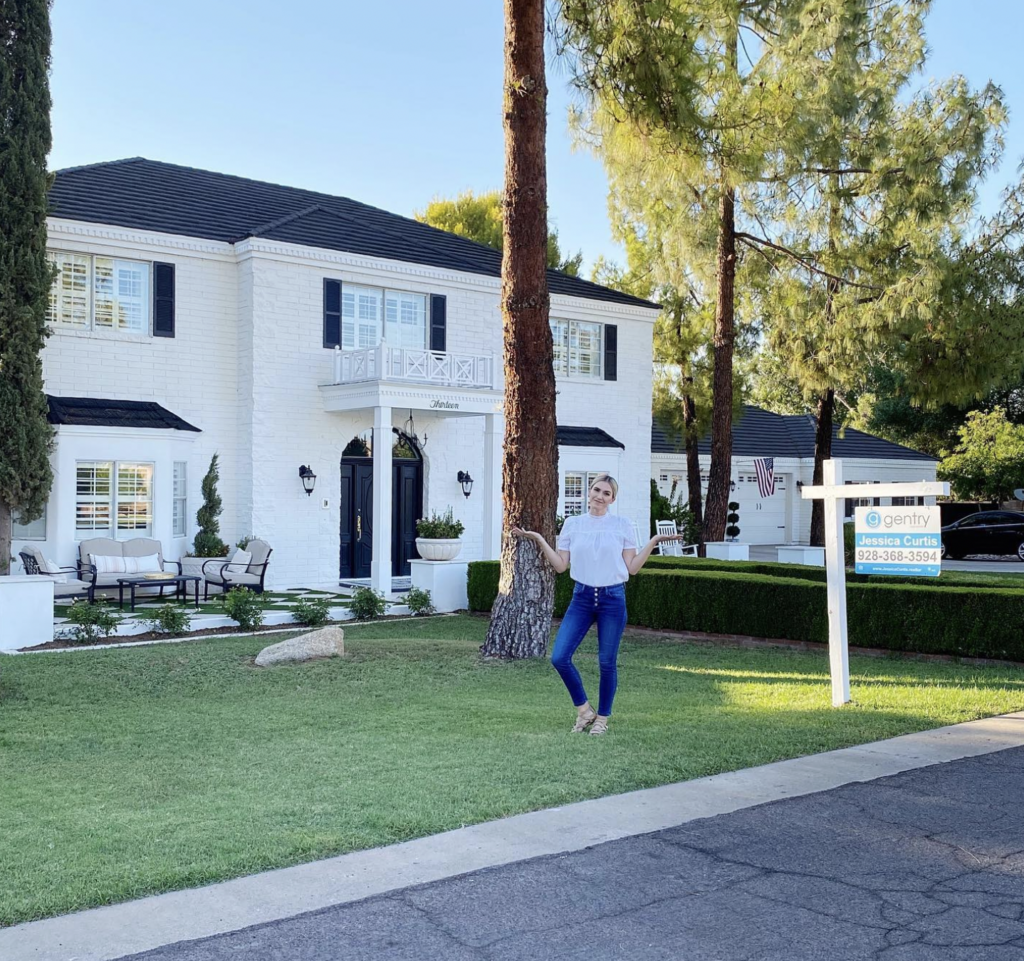 That sounds crazy even as I write this. And yes, it was absolutely crazy to leave everything I had built to start fresh. Instagram was extremely saturated with influencers and DIYers, but without a doubt, I felt called to just try. I nervously created the handle @mallorynikolaushome and started posting my own projects, experiences, and more of my personal life through our cross-country move and finding our dream home in Tennessee.
I truly never expected what happened next.
Over the next two years, I found myself. I found my home decor style. I grew into the mom, wife, friend. and business-owner that I knew I could be. I don't know why it took moving to Tennessee to find this version of myself, but man, I'm SO glad I'm here. In a word, I feel free. I have changed. Through trial and error, hurt, failure and a whole lot of faith and prayer, I genuinely feel like I've stepped into who I am "supposed to" be.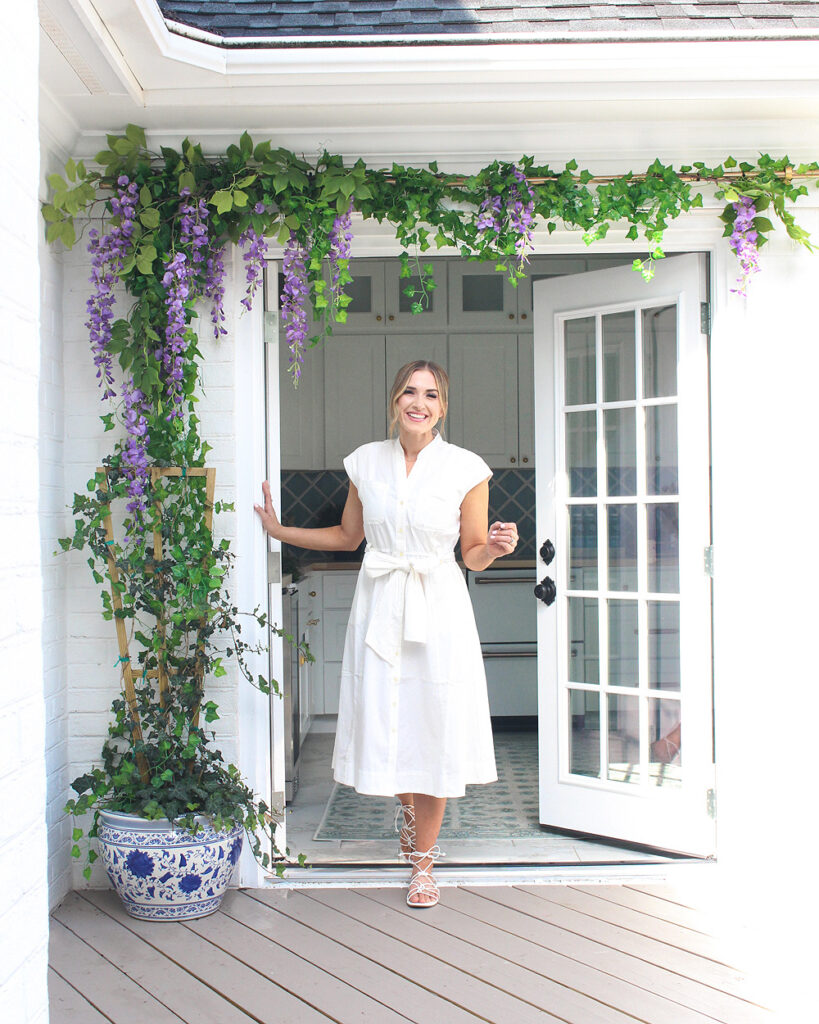 Going out on my own forced me to find my own unique style and my voice. In a partnership, you naturally have to run things by each other prior to sharing online – even to simply avoid overlapping your posts. This wasn't a bad thing, but I didn't realize how much I was muting my own personal sense of self online with this filter. There were parts of myself I wasn't sharing and having my own account gave me a sense of freedom to share more candidly.
As a result of this clarity, I was able to build my account from the ground up into what it is today.
Savannah has since rebranded from Classy Clutter, but you can find her at @SavannahKayDesigns. I'm proud of her for continuing to grow the business we built from the ground up over 13 years ago. And of course, we are still friends!
My next big leap!
On September 13th, I'm taking that leap once again with Monarch Home. A few years ago, launching a wallpaper line felt so far-fetched. Not just because I didn't have an audience of my own, but because I felt like my style isn't exactly on-trend most of the time and I was concerned that there wasn't an audience for it. It's not what you see everywhere on Instagram – I know that. But it's so purely me.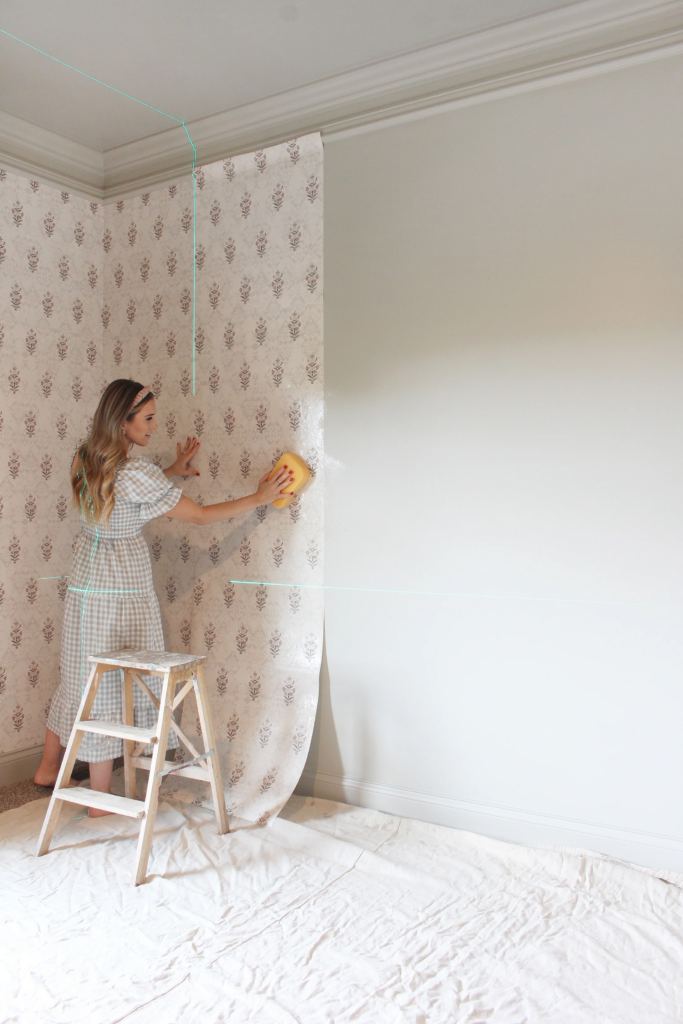 I feel so proud to launch with a product that is so authentic and aligned with my taste. I love each and every one of these designs so much. I've put my heart and soul into every detail that I just can't WAIT for you to see!
If you've been here since my OG blogging days, will you please leave a comment below? In fact, it would be so fun if you could tell me when you started following me for a little ride down memory lane.
Thank you for indulging me in telling this story that I've never written down before. Thank you for being here. Thank you for trusting me.