With the Fourth of July festivities rounding home bend (although it's quite bittersweet), I'm proud to say our home is finally in a place where hosting feels easy. Here are some of the major projects that helped transform our home into an entertainment hot spot:
After hosting a house-full of our loved ones, the MVP of the week was our nugget ice maker. Although we've been fans for years, it was such a fun experience to convert everyone into chewable ice lovers. It was such a hit, I was asked over and over again what machine to buy- luckily I've tried my fair share.
Today on the blog, I'll be chatting about all things nugget ice makers! Since there's many ways to bring this machine into your home, I'll weigh the pros and cons of the two most popular options, waterline or countertop, to help you decide what's best for your household.
What Are Nugget Ice Makers?
First things first, let's talk about what nugget ice makers actually are. Nugget ice, also known as chewable ice, is nothing like the typical ice cubes that come out of the fridge. They're small enough to chew, while still being crisp and crunchy.

For the longest time, nugget ice was only available at fast food restaurants- until at-home nugget ice makers came along. Now, there are so many options to get the delicious ice we all know and love, it's just deciding what works best for your kitchen.
Countertop Nugget Ice Makers: Pros And Cons
A countertop nugget ice maker is what I first brought into our kitchen and it served us well for years. This option sits right on your kitchen counter and is really user-friendly. The main advantage here is the flexibility and portability. You can easily move the ice maker around, making it a perfect companion for outdoor parties or small gatherings. Another solid pro is the price -they are much more affordable than waterline options.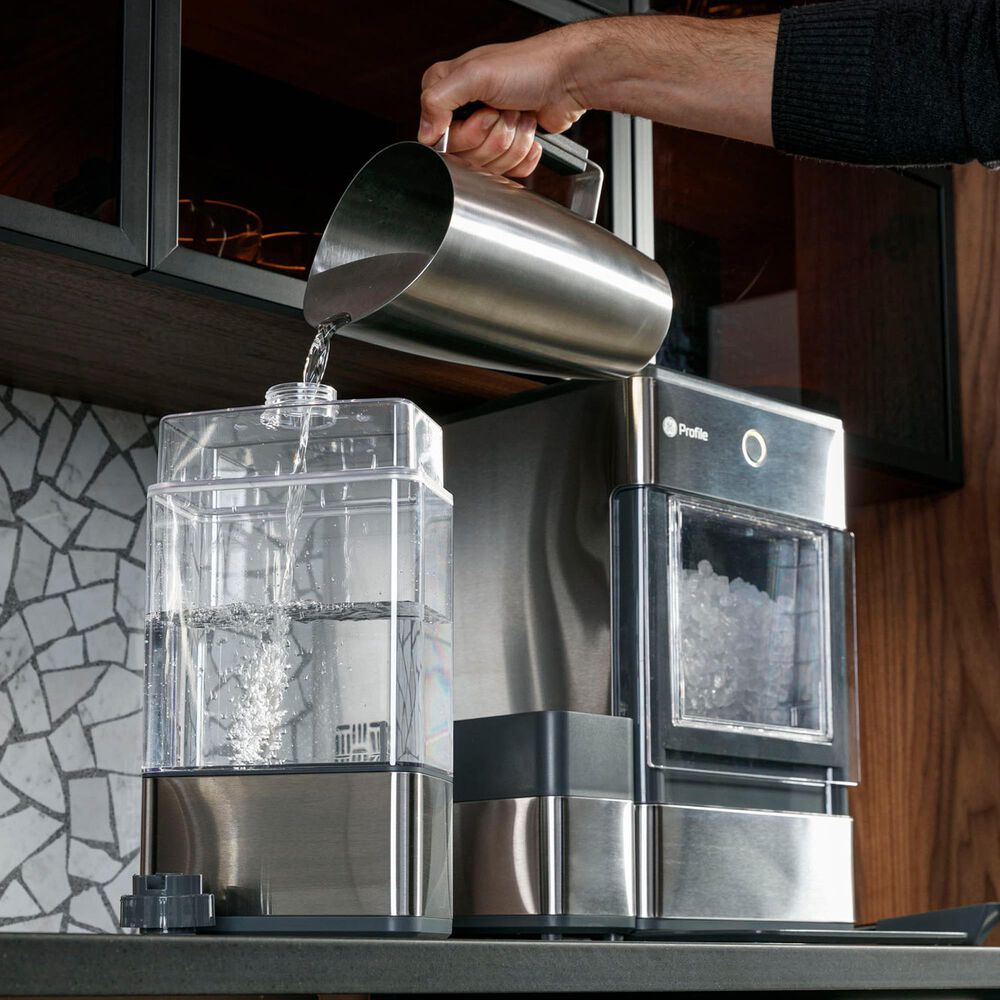 However, countertop ice makers usually have a smaller ice production compared to waterline models. If you have a large family (like I do) or frequently entertain guests, you may find yourself waiting for the machine to catch up. The biggest con of all, filling and cleaning is quite the hassle and needs to be done frequently.
Waterline Connections: Pros And Cons
This is the current ice maker in our home we installed during our complete kitchen remodel. We are a family of ice lovers, so having this in our beverage station has been a little piece of luxury everyday. The reason I love this option so much is never having to worry about constantly refilling a water tank. A waterline connection ensures a continuous supply of ice, so we never run out. It's so convenient!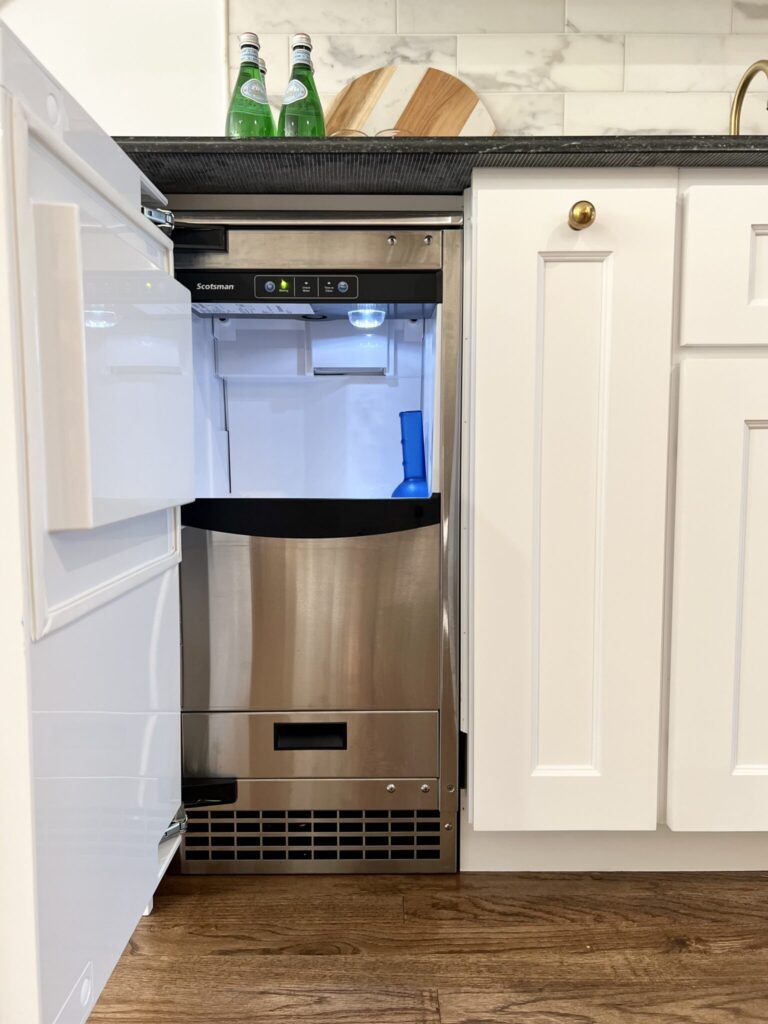 The only con for waterline connections is the expensive price tag. From hiring professionals for install to the cost machine itself, everything about this option is a higher price.
Which Do I Prefer?
I prefer the waterline connection option when choosing between nugget ice makers. For our family of seven who loves to host, this is the most practical option. Because the kitchen gut renovation made it so easy to install, it was a no brainer from the start.
However, if your family is smaller and you don't mind the more frequent upkeep, countertop nugget ice makers are a great option. We loved ours for a long time and found the ice to be just as delicious.

Do you like nugget ice enough to splurge on your own machine? Let me know in the comments! And to keep up with all things on the blog, check out my latest posts: