Let's be real – I've lived in a lot of kitchens over the years. If you're curious, I have pictures of them all right here.
But other than mine, I've helped or walked through a million different renovations and haven't seen what is currently my favorite thing in The Monarch Revival – a BEVERAGE STATION!! Today on the blog, I'm sharing all about the new hot spot at our house and how we stay hydrated with our reverse osmosis system!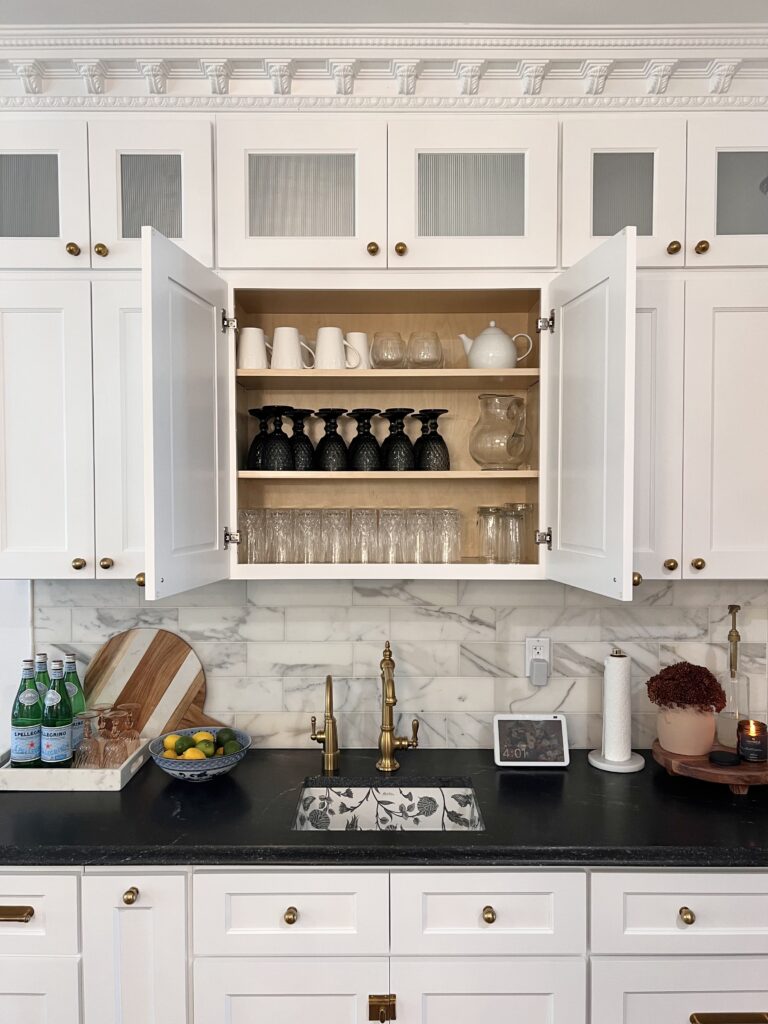 There is a space off the island with cabinets and countertops that is typically designated for a mini office space or desk. In fact, that is what we did in House No. 13! I contemplated doing that again, but I never found myself sitting at the computer there. And especially now that we are homeschooling, we have a dedicated space for learning and office work that is still close enough where I can supervise them on the computer.
Back to this beverage station….remember when we hosted 18 people two weeks ago?! More on that (and where they all slept!) right here. It was wild (and the best week ever!). As you can imagine, 18 people in addition to our family of 7 meant we were feeding and serving drinks to a lot of people. Nothing is worse than having to ask your host for some water or going without the luxuries you have at home, so before they arrived, I took this beverage station to the next level!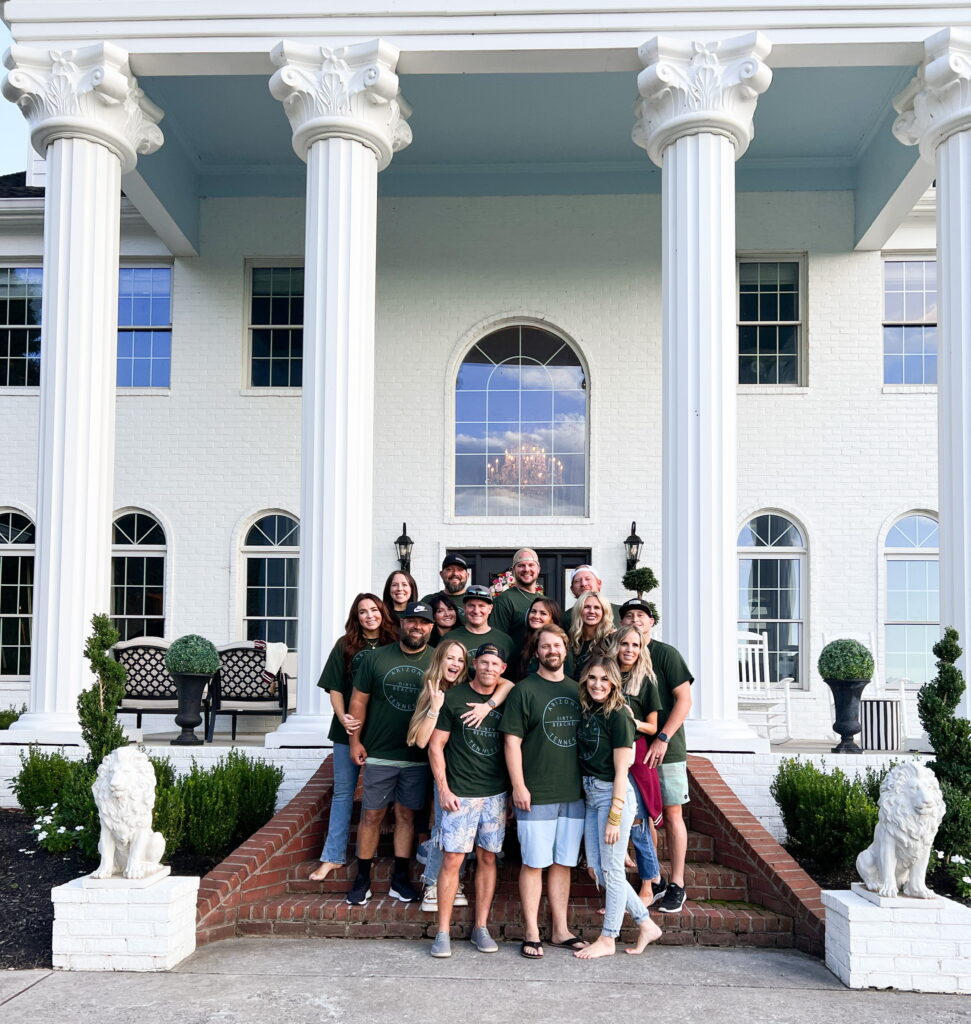 It Started With The Butterfly Sink
The design of this space all started with this butterfly sink. Once I saw it online, I couldn't get it out of my head! It pushed me to think of a way we could incorporate this into our kitchen. When I realized it is the perfect size for a prep space and our reverse osmosis faucet, it was an immediate "add to cart".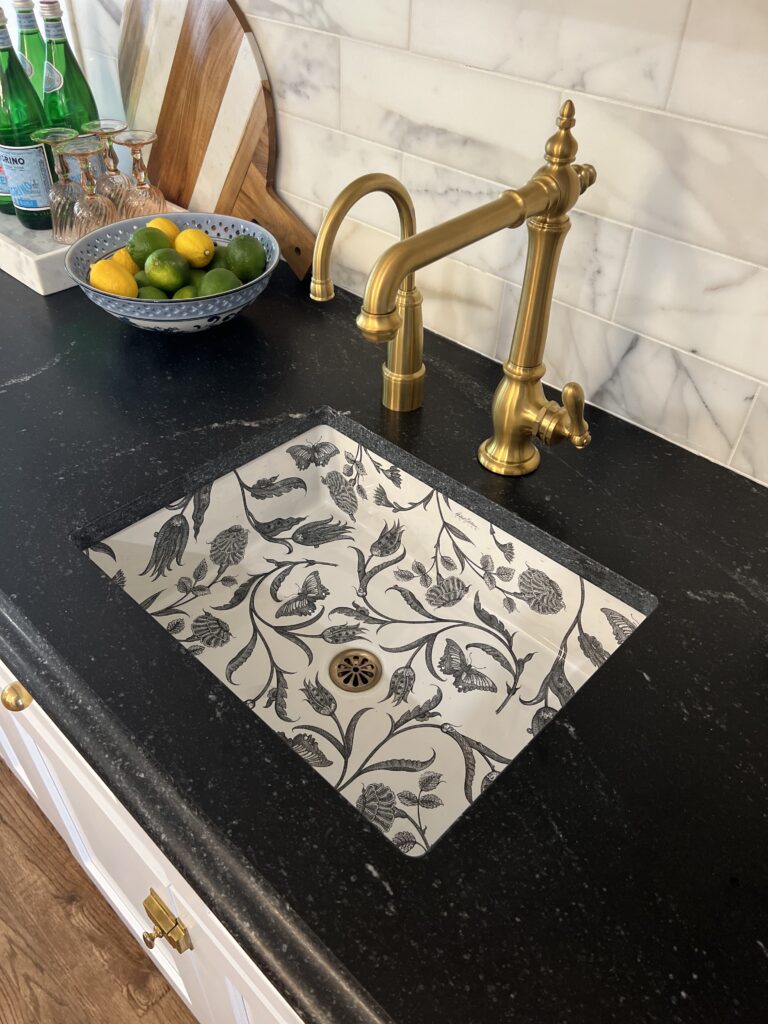 What Is A Reverse Osmosis System?
Are you familiar with an RO system? It provides filtered water so we are no longer buying any bottled water. We rinse our cups in this sink and then can re-fill directly from the RO faucet. We love this setup because everyone can access water away from the main sink. I'll link ours right here.

Where does the Reverse Osmosis System Go?
The filtration system is under the sink and looks just like the photo below. Anyone can add this to their sink, as long as they have space underneath like this.
Then, your installer will need to drill a hole into your countertop for the additional faucet.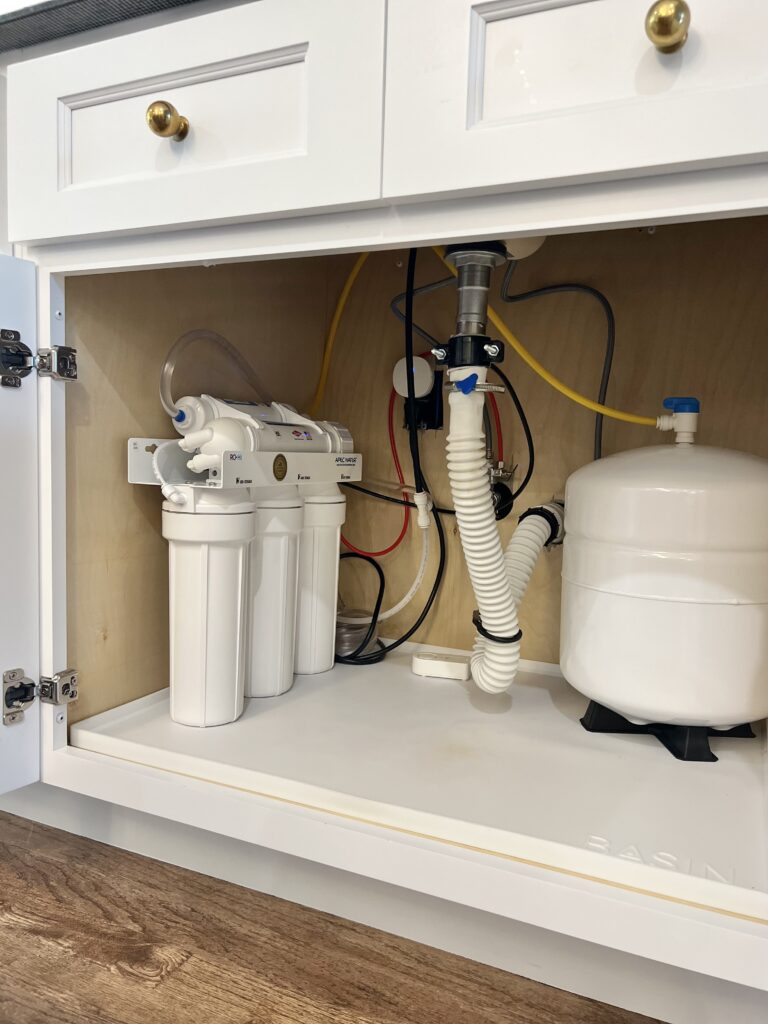 How Much Does Reverse Osmosis Water Cost?
Just like anything, it really depends on what brand you get. We haven't had a problem with the one we have now or the brand we used in our previous home. We installed the reverse osmosis system ourselves to save budget, but the cost of the system ranges from $200-$1,200 from what I've seen. If you consider the cost of bottled water over the years, you can recoup that cost in no time.
How Does Reverse Osmosis Water Taste?
Am I crazy or does water taste different? Water from RO tastes as good as bottled, in my opinion. I cannot say the same for fridge / tap water!
Our Ice Maker
But of course, most people prefer cold drinks, so we needed a space for our ice machine. I'm going to be giving you a full tour and in-depth review on this ice maker (it's not the Opal one!), so keep an eye out for that.
Tell me in the comments if you like room temp water or chilled water!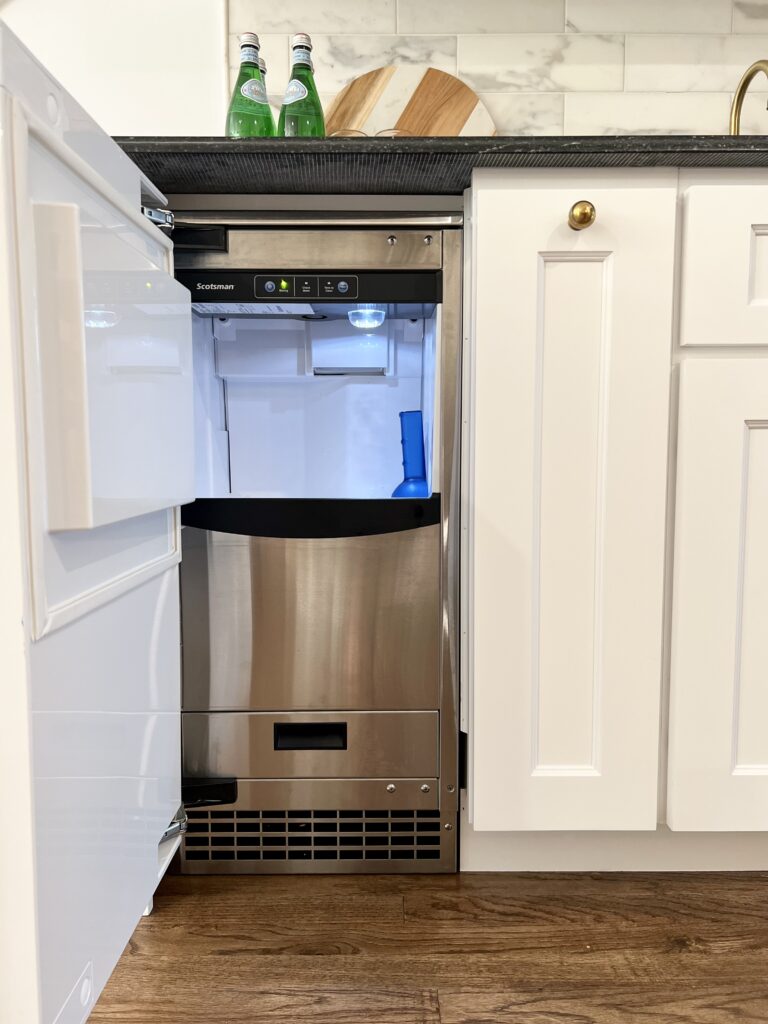 Where We Store Our Cups
But what if you need a cup?
We keep cups in two spots – both near the reverse osmosis system. We use the glasses in the cupboard 99% of the time. In the upper cabinet we have mugs, goblets, glasses, and even wine glasses for when we are feeling fancy.
If we have a need a plastic cup for some other reason (sometimes my kids need them for homeschool projects), they can access them right here. This is also were we keep disposable straws for those same purposes!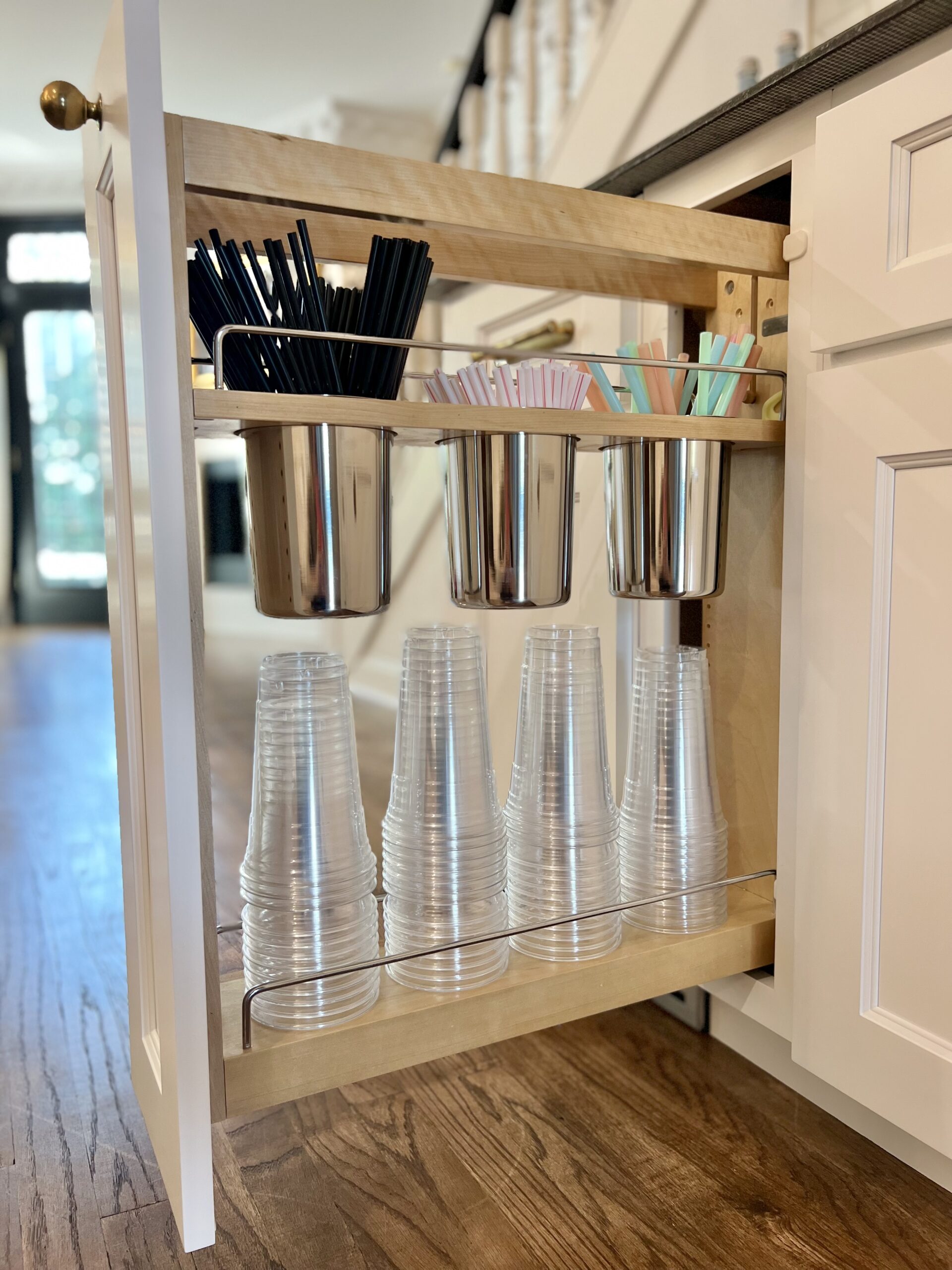 My little guys can't reach the cabinet and don't use glass just yet, so we have reusable plastic cups for them in the drawers for them to get their drinks!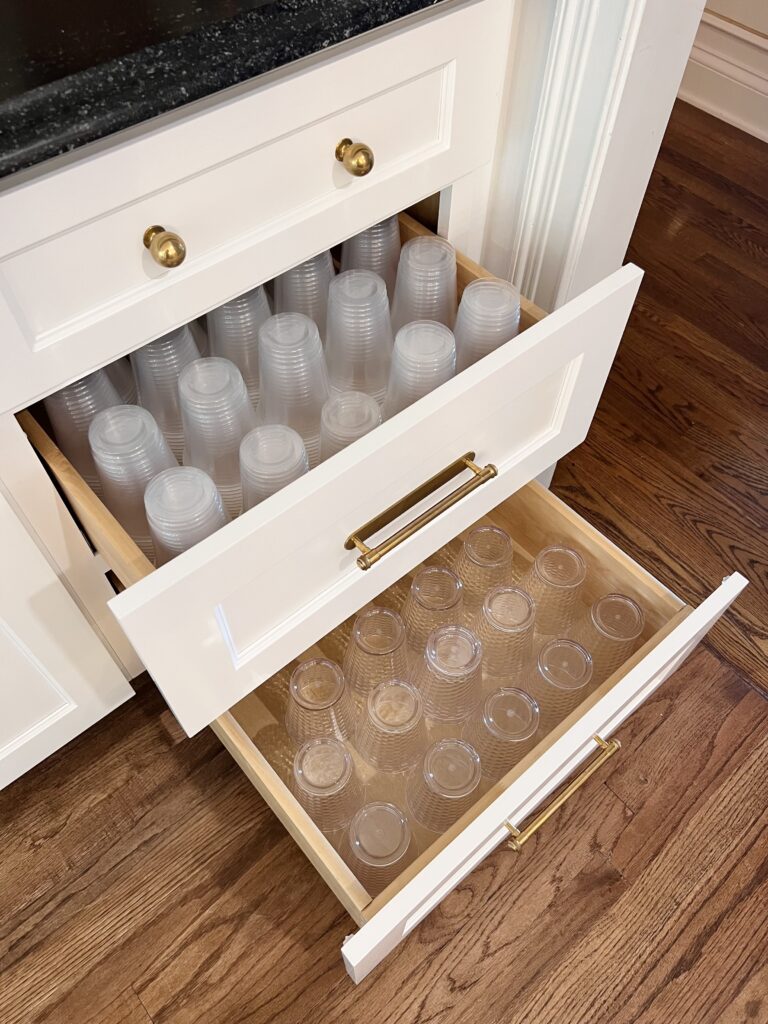 So we aren't refilling from the RO all day long, we love to use our Stanleys, Yetis, and other water bottles. They are all stored right here. It's so nice to be able to rinse them at the prep sink and put them back in their spot!
On the bottom shelf, I have our powdered drink mixes that I use most often:
Dream Sleep Powder from BEAM
Protein Powder
Calm (Magnesium)
Hot Cocoa Powder
BCAA Aminos
On the back of the glass jar, I write the ratios for mixing and the expiration date so I don't forget.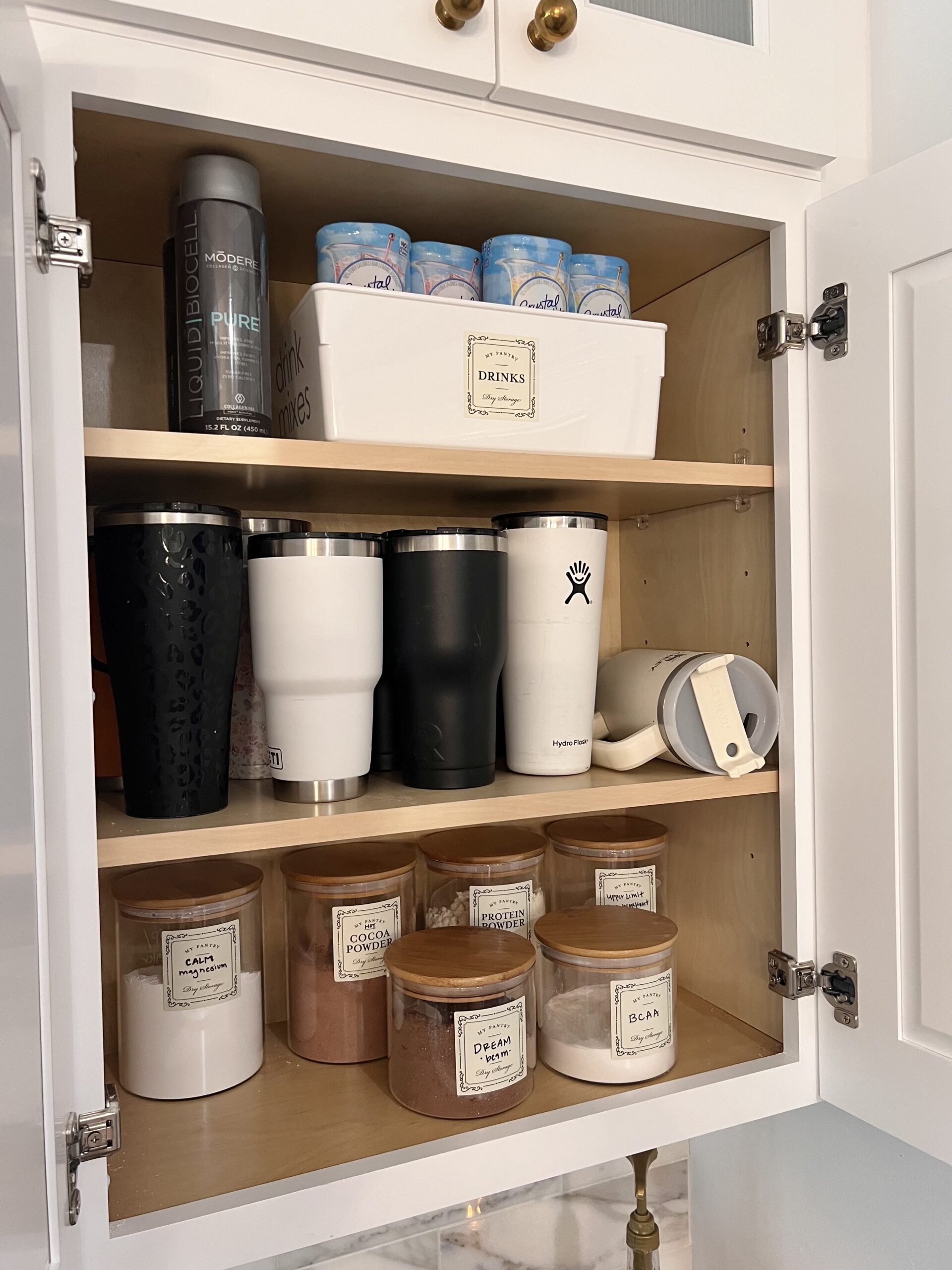 So, what are we having to drink?! You guys, I have a lot of drinks I love! My top faves:
Liquid IV – code MALLORY15
Crystal Light
I was just introduced to True Lime and that is also a great addition to my drinks!
It just depends what I'm feeling in that moment. This drawer is my FAVORITE!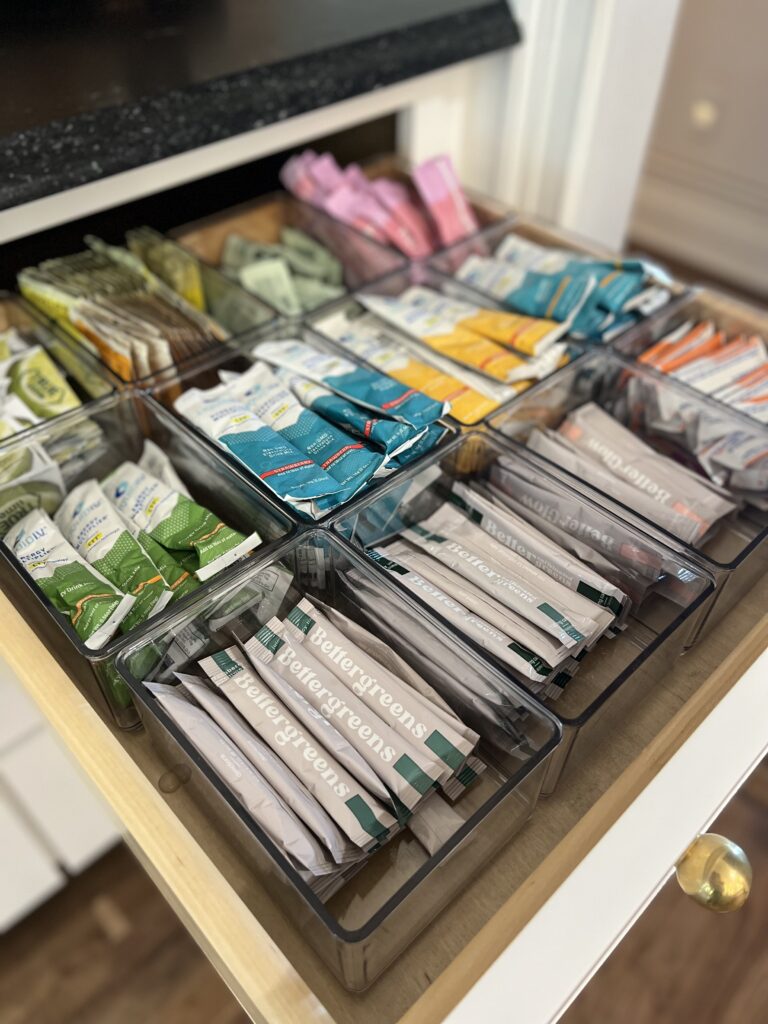 Creating your own beverage station is totally possible with a little bit of counter space! I know people make room in their homes for drinks and routines they love – and this is ours. I hope you enjoyed this tour as much as I did. Cheers!