I feel like I've talked about this project on and off, but today is a really exciting day for our family – our pool is DONE! Can you believe it has only been three and a half months since I shared the plans for our in-ground, fiberglass pool?!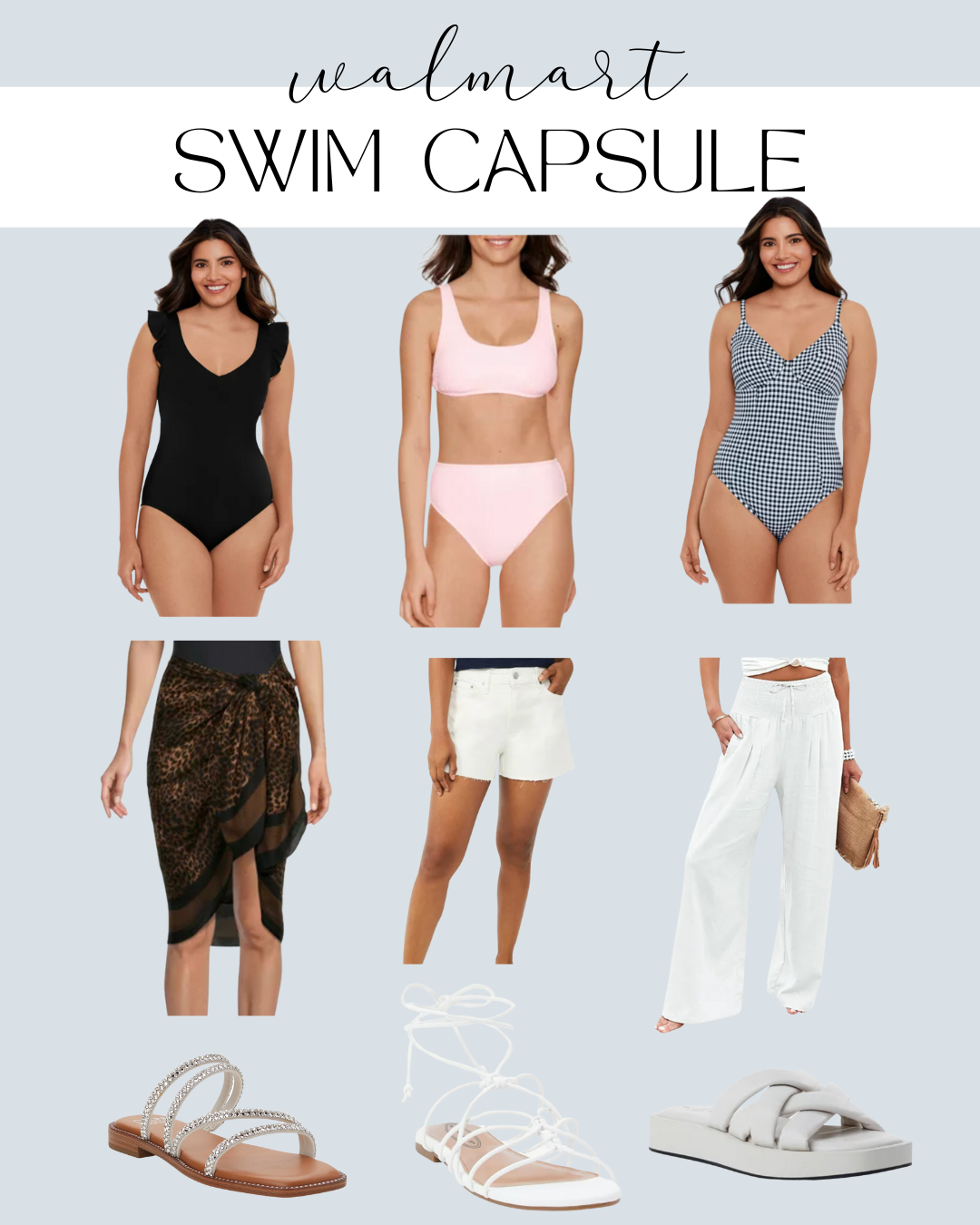 How Long It Took To Build Our Pool
If you've been following our pool chronicles, you'll know that we chose a fiberglass pool due to its suitability and popularity in Tennessee. Unlike building a pool in Arizona, which can take months or even a whole year, our fiberglass pool was installed in record time. It's mind-blowing to think that we signed the contract just four months ago, and now my boys are happily splashing around in the water as we speak!
To catch you up – here is a recap of our backyard!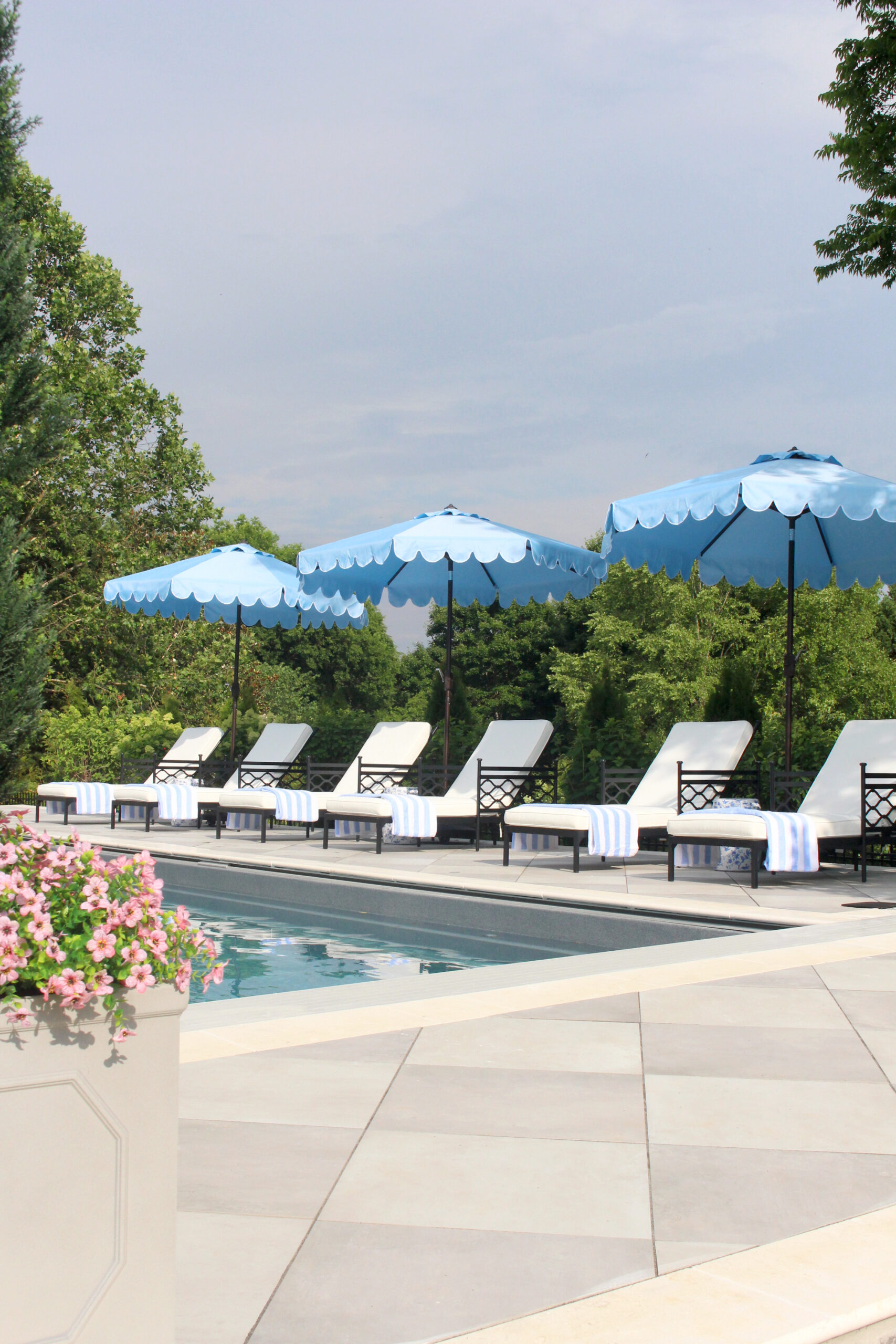 As a family who is no stranger to living amidst renovations, I have to say that this experience has been refreshingly different. Usually, we would find ourselves dealing with layers of dust on our furniture and avoiding entire sections of our house. But this time, all the action was happening outside, giving us a welcome break from the chaos within. It feels weird, but of course, in a good way!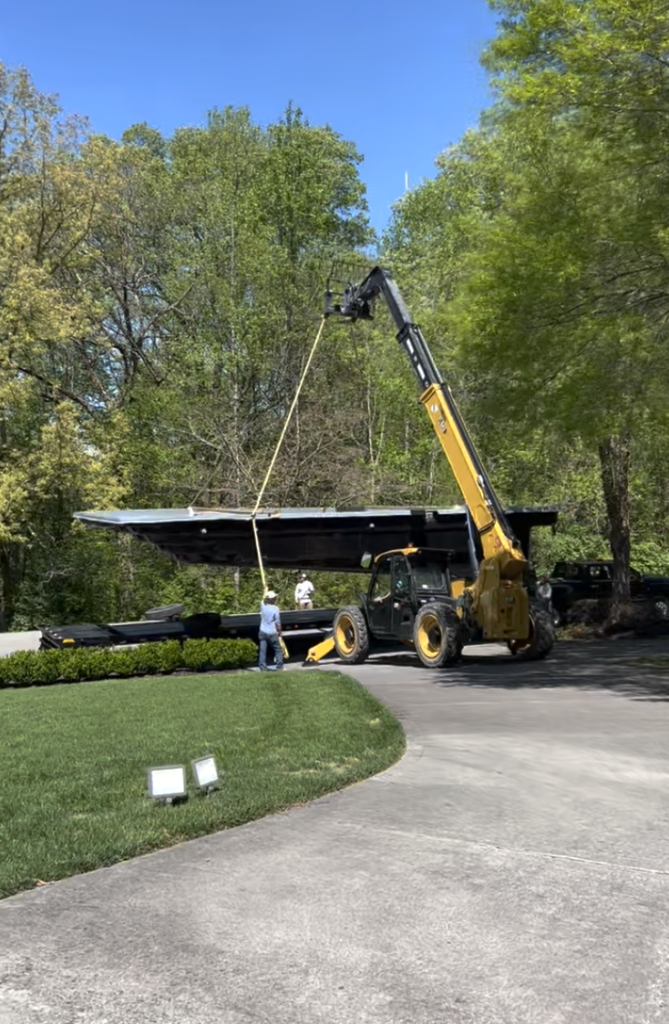 Let's Talk About Our Diamond Pavers
I ultimately decided on 2 colors of porcelain pavers from Paver Turf! I chose +One 2CM Outdoor Porcelain Pavers in color Chalk (a creamy white) and Greige (a warm gray). The porcelain was the perfect option for the look, durability and non-slip surface it provided. It gives the look of tile without the slippery-ness. The textured surface stays cooler than most materials around the pool, so it's great for bare feet in the summer. Best of all, it's incredibly durable.
I have the full details on this post!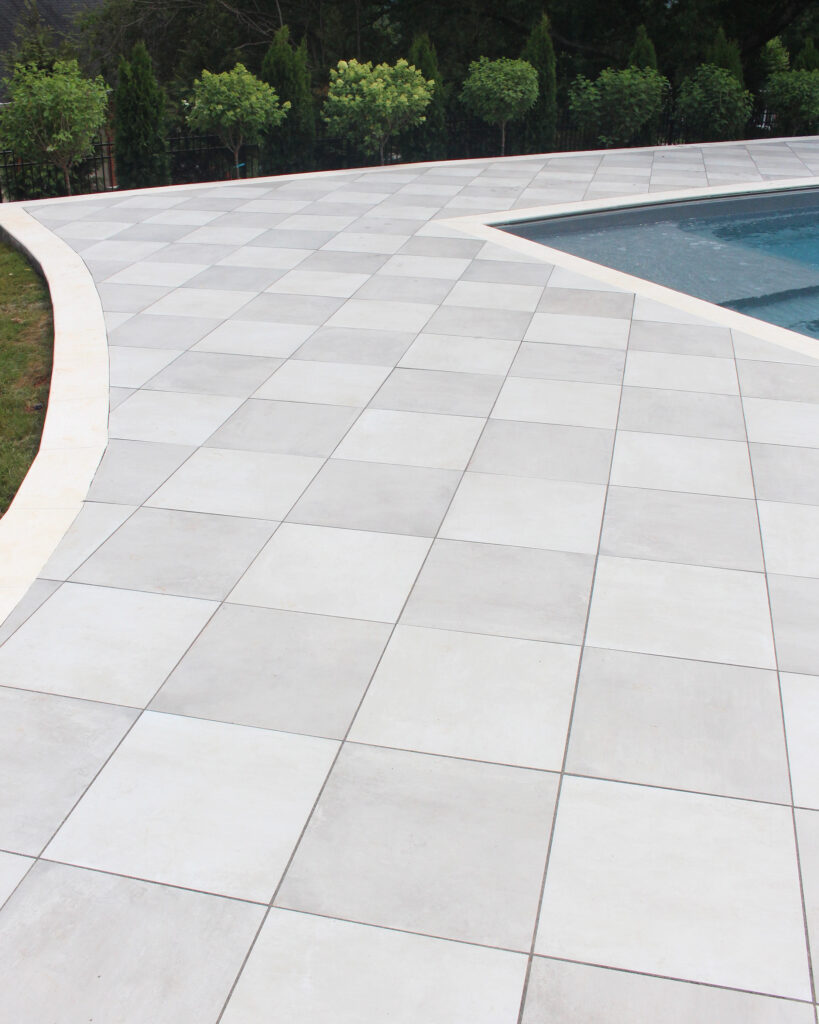 The Pool House Reveal
While the pool has been underway, I decided to transform the garden room that leads to the backyard into a pool house kitchenette. Before the pool was even ready, I took it upon myself to tear apart and rebuild that space. It has become the perfect extension of our kitchen, seamlessly blending indoor and outdoor living. If you haven't seen the photos yet, I'll make sure to include a link right here!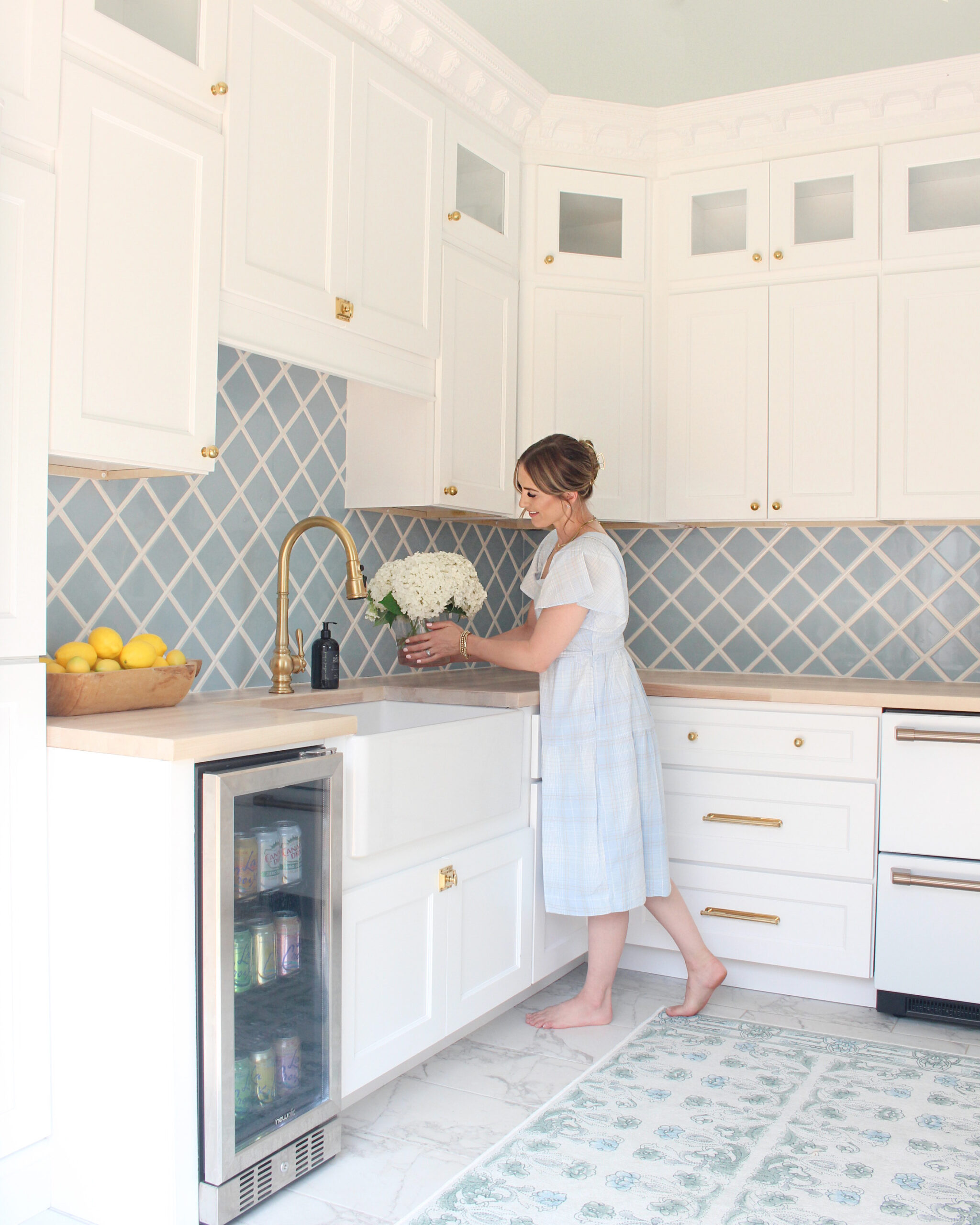 The pool marks one of the first times I've outsourced a project instead of tackling it alongside Craig. While I was really looking forward to handing the project management reins over, I quickly realized that even when you hire projects out, you need to be very much involved (daily!) to make sure what you had in mind comes to fruition. Adding more people to the project scope can and did result in mistakes, things being overlooked, scheduling issues etc. Craig and I were able to pivot when things didn't happen how we anticipated but since it's not often that I work with contractors, I actually learned a lot and had to learn to communicate in ways I wasn't used to.
It's only been a week, and already we've made countless memories and spent countless hours in the backyard. It's brought a new life to our outdoor space and we are using it so much more than we even thought. Truthfully, anything to keep my family outside, together, and away from technology is a major win for us.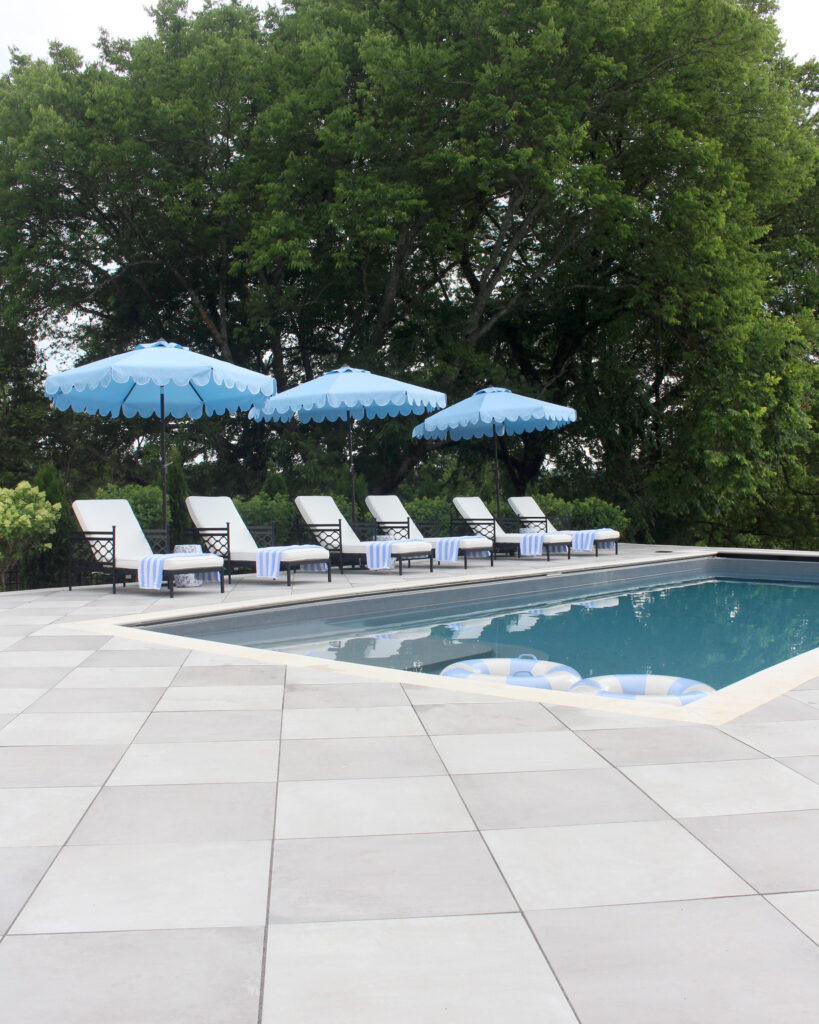 What I haven't shared yet…
Craig has been working almost day off and weekend free time to build us a deck! He is so talented and I can't believe he has taken this on! It's really been his project and I haven't had too much to share while it was in progress. He's finally ready to stain and put the final touches on. I feel like that deserves it's own post!
We don't have a ton of travel planned for this summer but we have a LOT of company coming (my favorite!) and every free moment we have will be spent in our backyard. From breakfast on the deck, long days in the pool, and playing with our friends/neighbors – we are READY for a Tennessee summer. Right now, I am not missing that AZ heat one bit! It felt like it took no time at all to build our pool and now it's ours forever!