Our screened in porch is done! This post is a few weeks overdue and let me tell you, we have been getting a ton of use out of it! We just adore this space. A little background on this project…
I've always had this dream of a white home with a pink door! 3 years ago, we bought what we thought was our forever home and painted our front door pink. I absolutely LOVED it! About a year later, we had to move for my husband's job. 1500 miles away, we found a new home in Tennesee!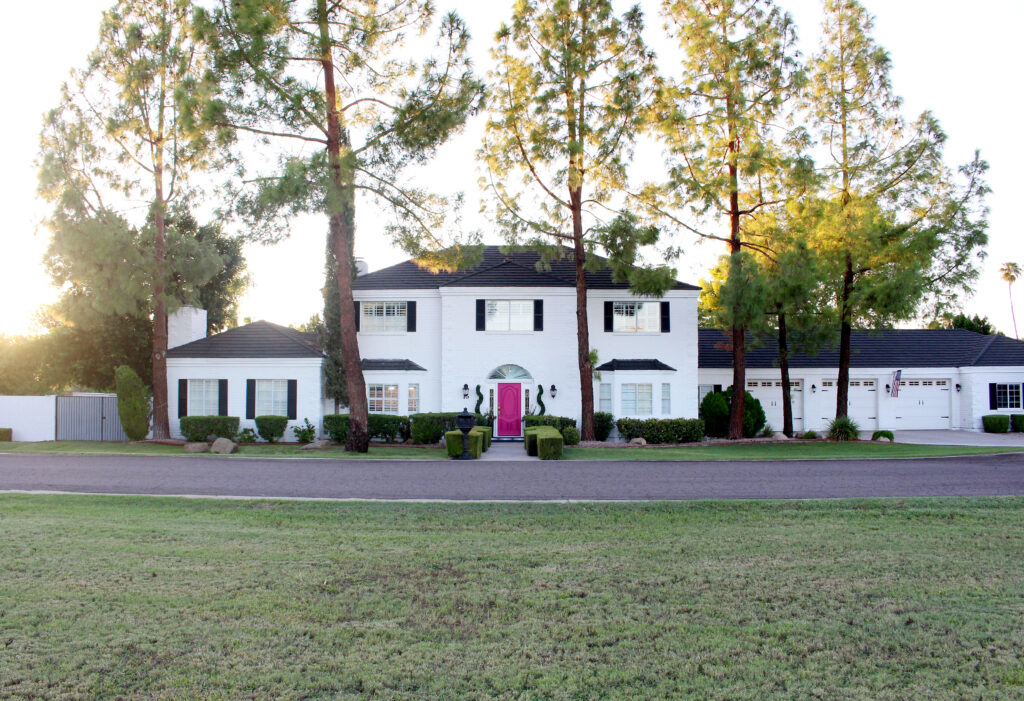 We've spent the last 13 months renovating it and turning it into our forever home and I finally found the perfect doors to paint pink! This time, my pink doors are on our screened in porch and I couldn't be happier!
If you want to see ALL the behind the scenes of this project, here is the entire Instagram story highlight where I walk you through this renovation step-by-step.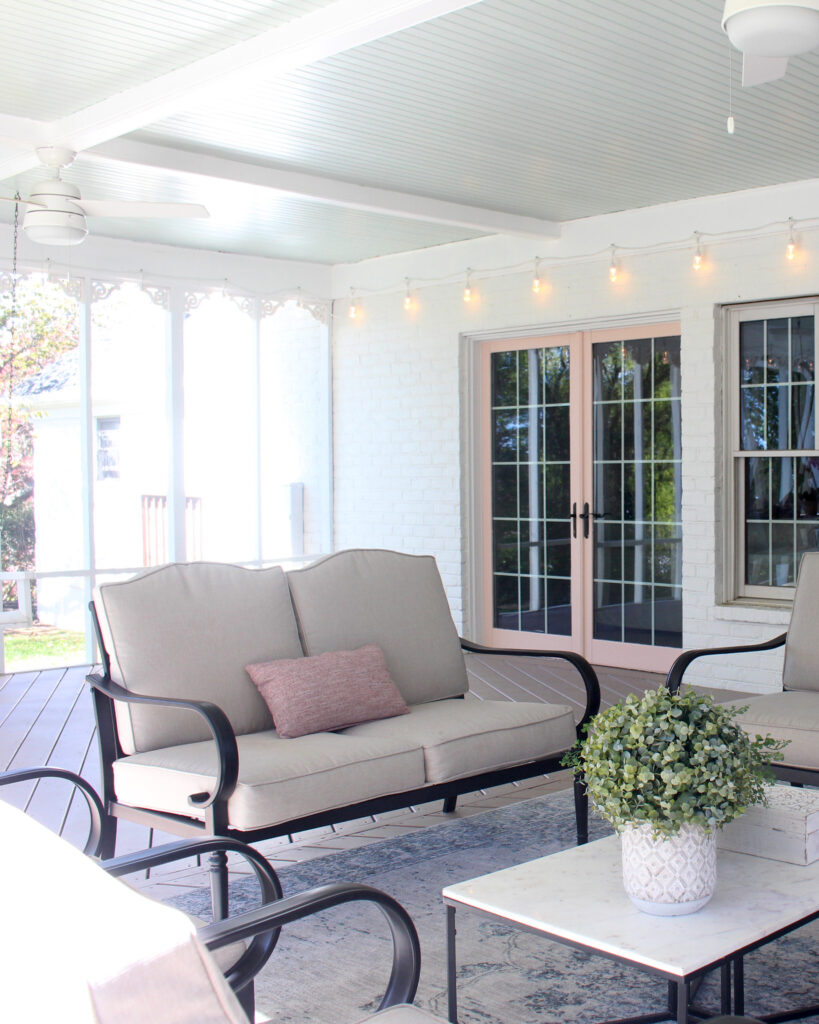 Screened In POrch: The Before
I've never had a screened in porch before, so this is a new space for me. I saw so much potential in this room and could easily envision our family making so memories back here! The bones are great – just needs a little (lot) of paint, and a few charming details!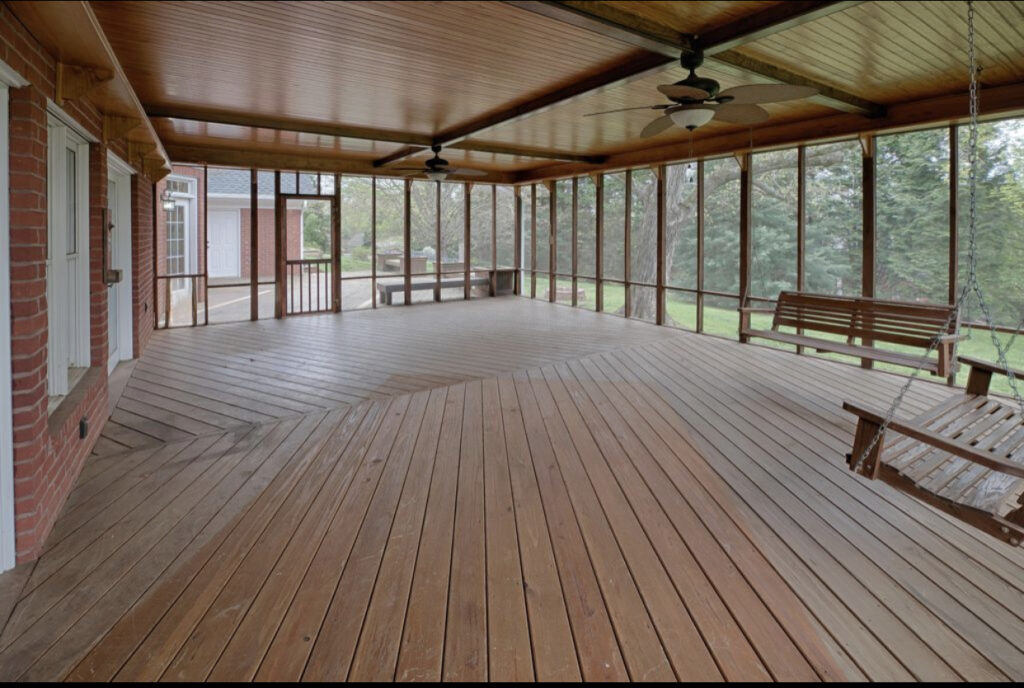 Screened In Porch Paint Colors:
I knew I wanted the surround to be Behr Ultra Pure White to match the exterior of our home. I didn't want it to pull grey or yellow which is why I love Ultra Pure White so much!
In the south, it's super common for ceilings to be painted the prettiest shade of light blue. We went with Benjamin Moore Palladian Blue (a very common color!) and went to work.
We did a combination of rolling and spraying with my favorite paint sprayer ever. It saved us several hours on this project!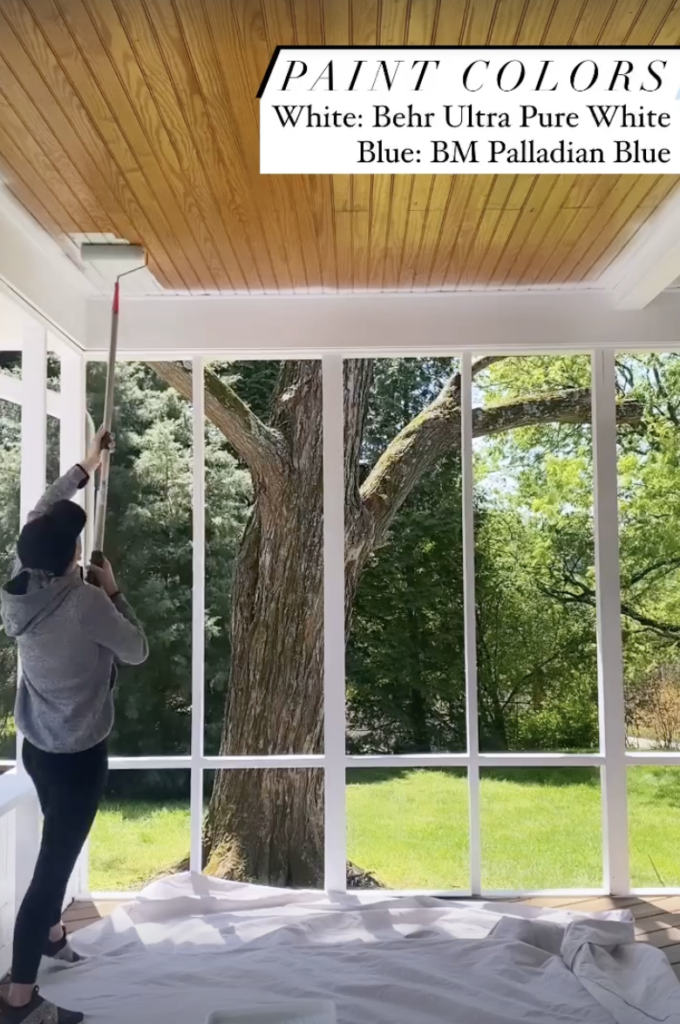 What's With The Blue Ceiling?
Haint blue ceilings are very popular in the south! The specific color may vary, but it's very normal to see a blue/green ceiling on the porch of southern homes. I've learned it's from old folklore to protect your home from "haints" as they cannot cross water. The blue ceiling is meant to represent water and not allow them to pass.
Did you already know about this? If you know more about this tradition, comment below and tell me!
We're not taking any chances over here! haha just kidding 🙂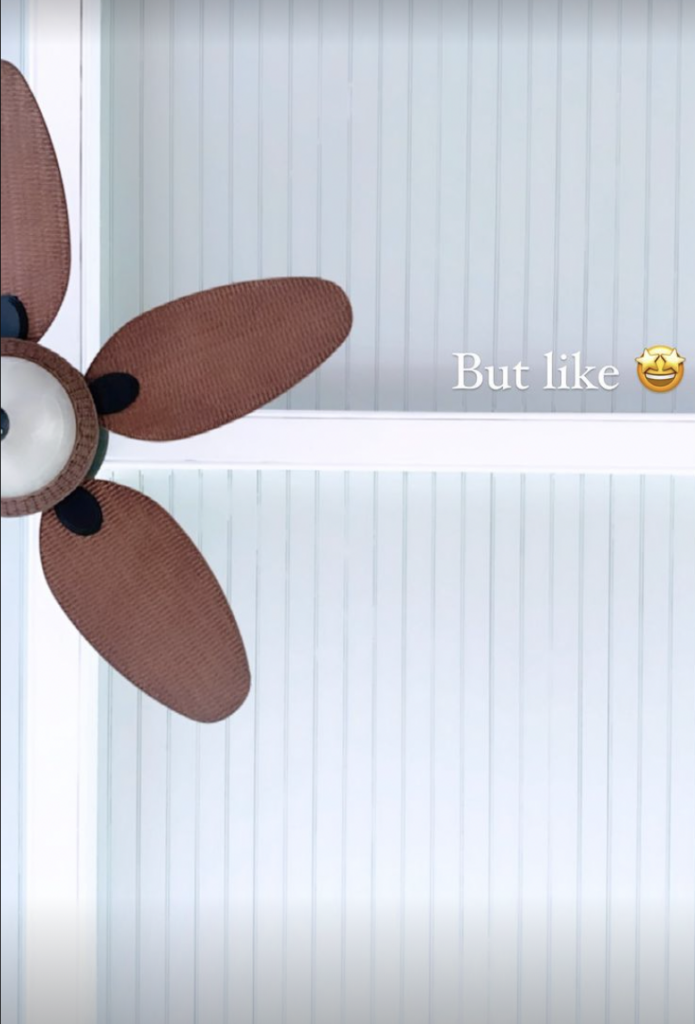 Popular Haint Blue Ceiling Paint Colors:
Benjamin Moore Palladian Blue
Behr Dayflower
Sherwin Williams Rain
Sherwin Williams Atmospheric
One thing I wanted to mention is that our paint dried much darker than when it was first applied. If you decide to go for the blue ceiling – keep that in mind!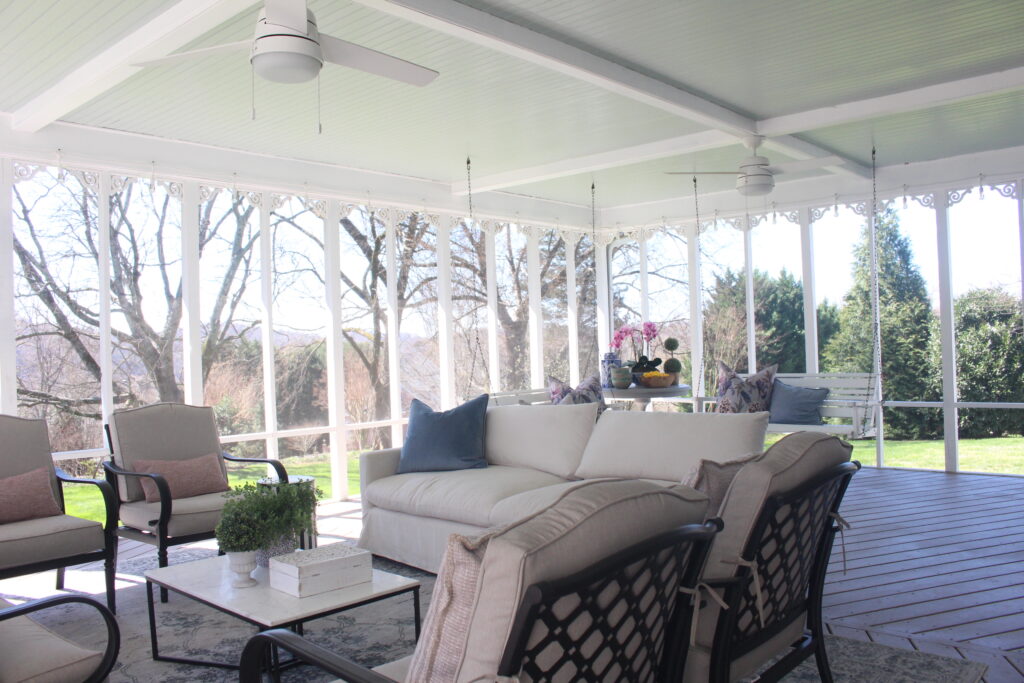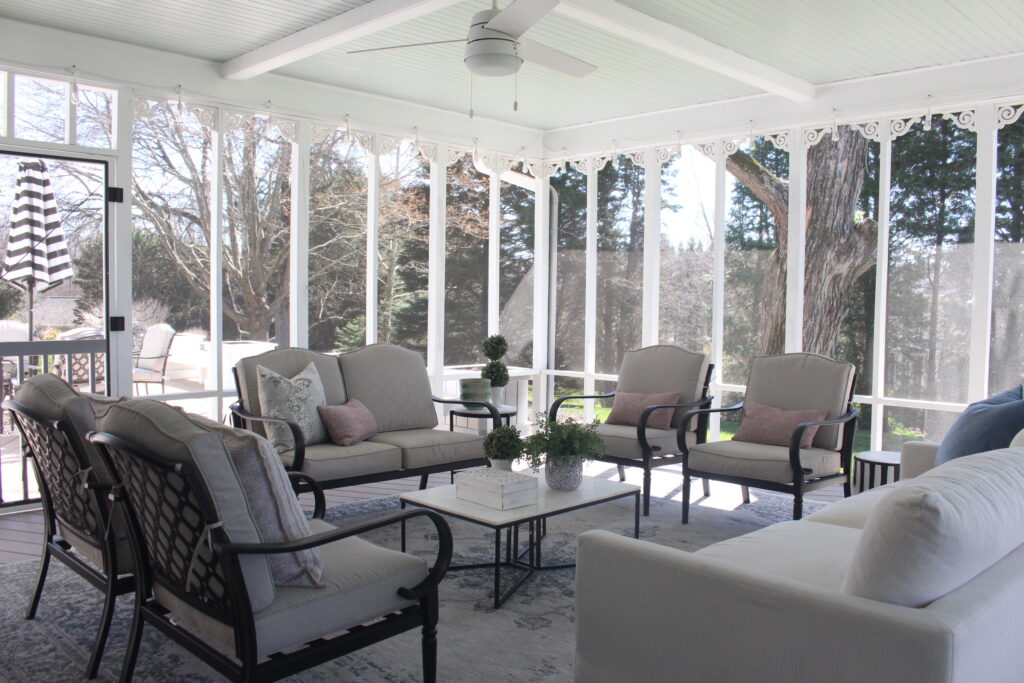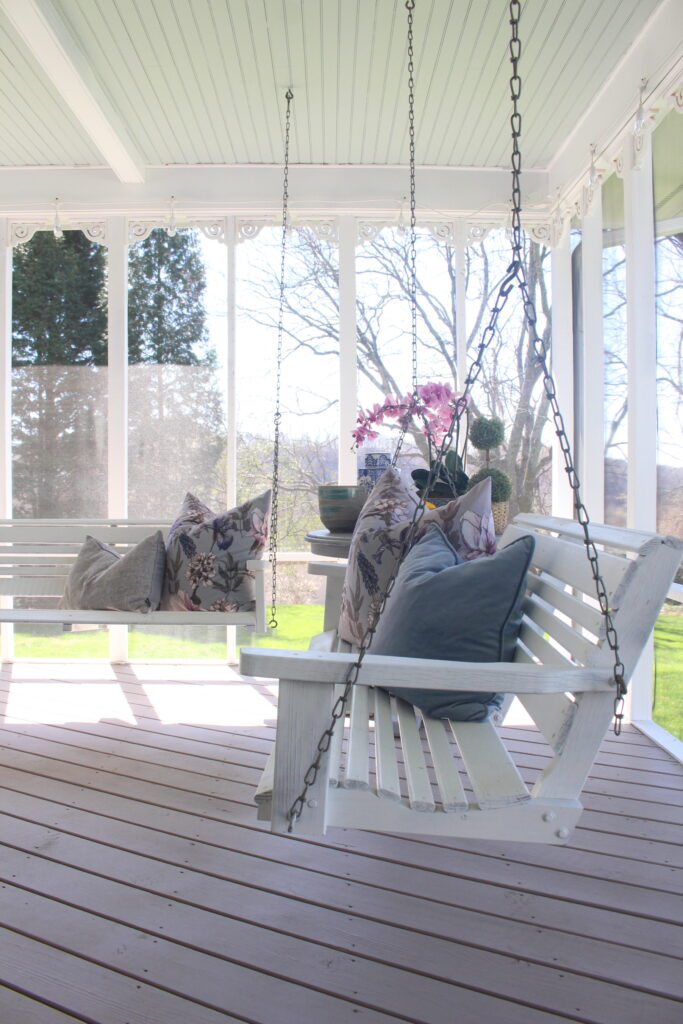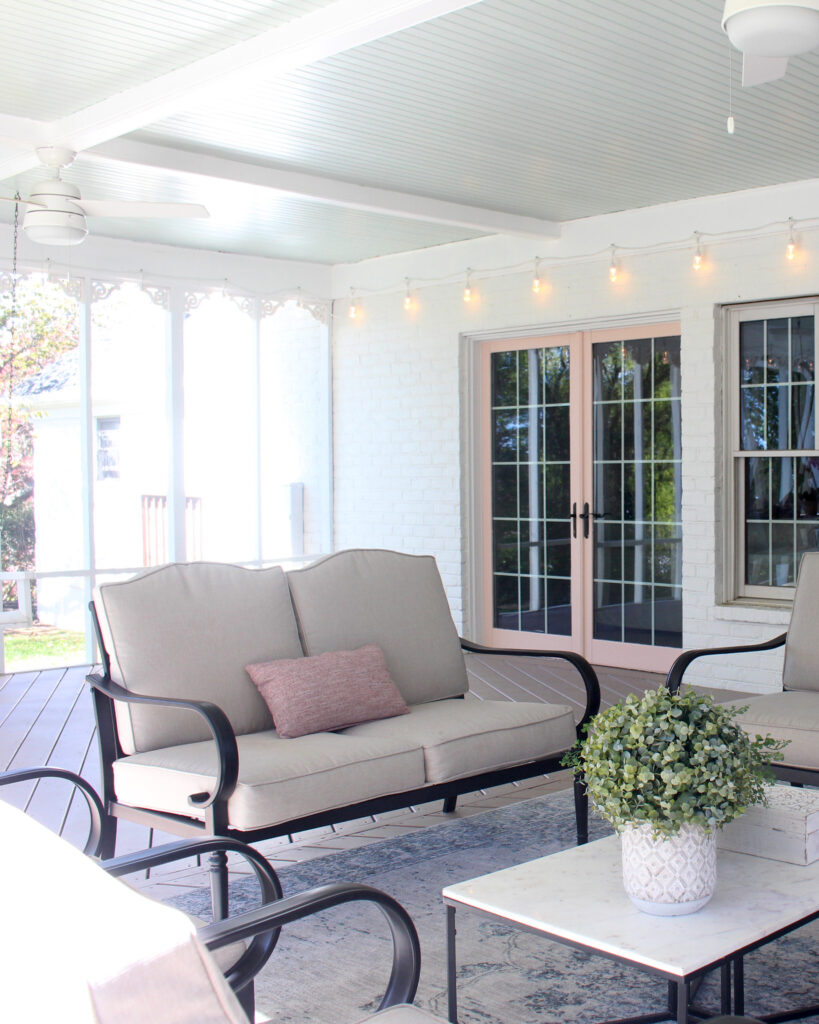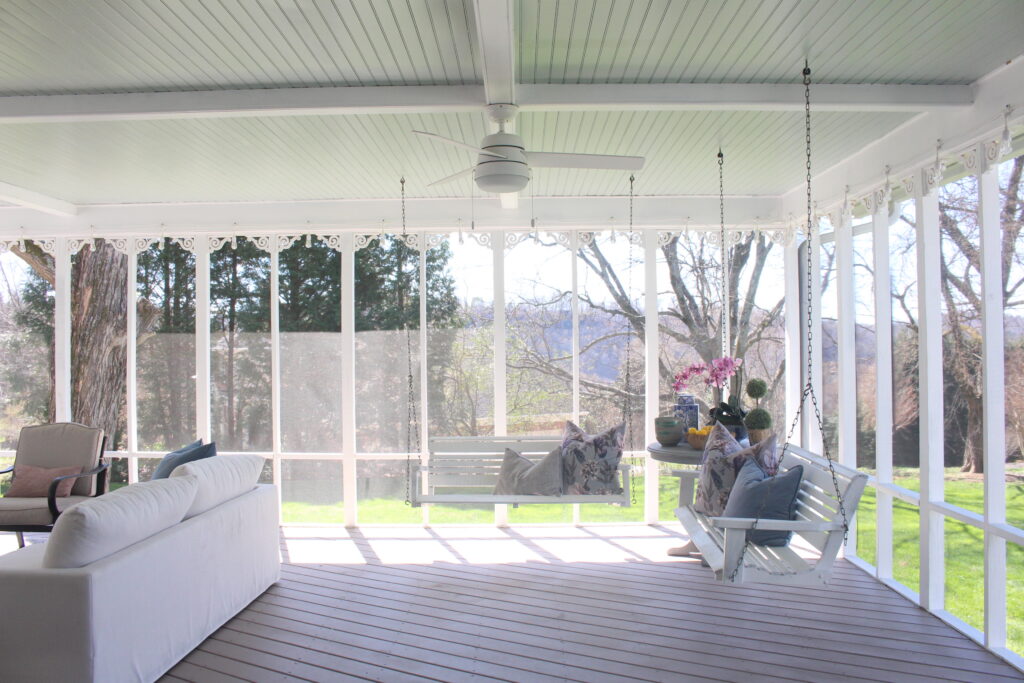 Screened In Porch Sources:
I get asked often about the porch swings – and those were installed by the previous owners. How lucky are we?!

Screened in porches can be completely transformed with paint and new furnishings – no demo required! I can't wait to use this space all summer long with my babies. See you next project!