I can't believe it's already been two weeks since I shared the interior of the pool house kitchenette, but when that reveal went live, I hadn't found the time to finish painting the exterior french doors that lead to our deck (and our pool). And truthfully – they deserve their own post because they have added so much to this space! 
EXTERIOR POOL HOUSE sources: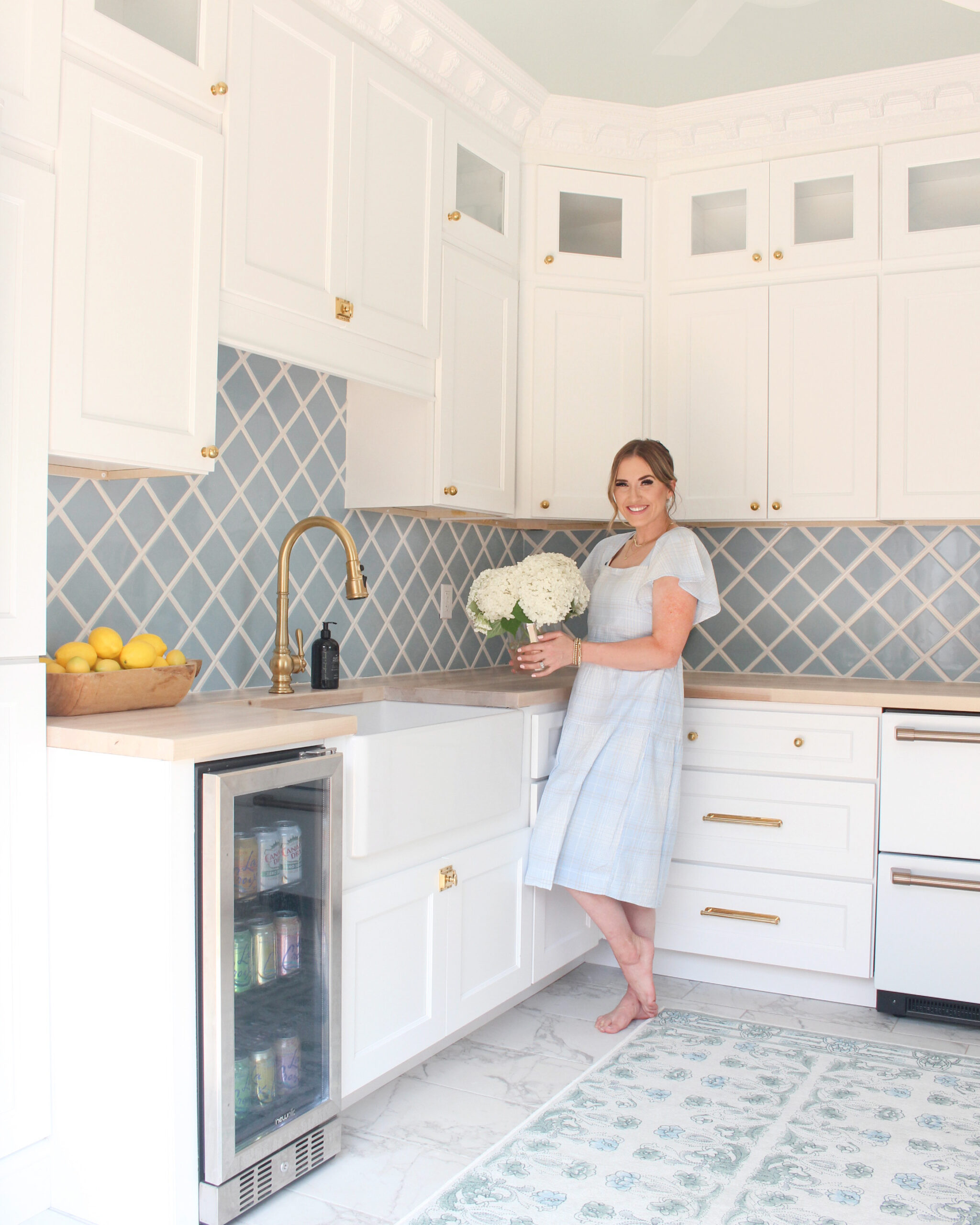 Today on the blog, I'll be chatting about all exterior french doors! These classic doors with a grandmillenial touch are such a beautiful update to a space, especially if you're switching out a sliding glass door.

What I Love About Exterior French Doors
The number one reason I love exterior french doors is how they allow natural light to flow into the space whether they are open or closed. Natural light makes every room feel more grand and in the pool house, this was a big priority. It's a smaller space intentionally, but it would feel significantly smaller without the french doors leading to our backyard.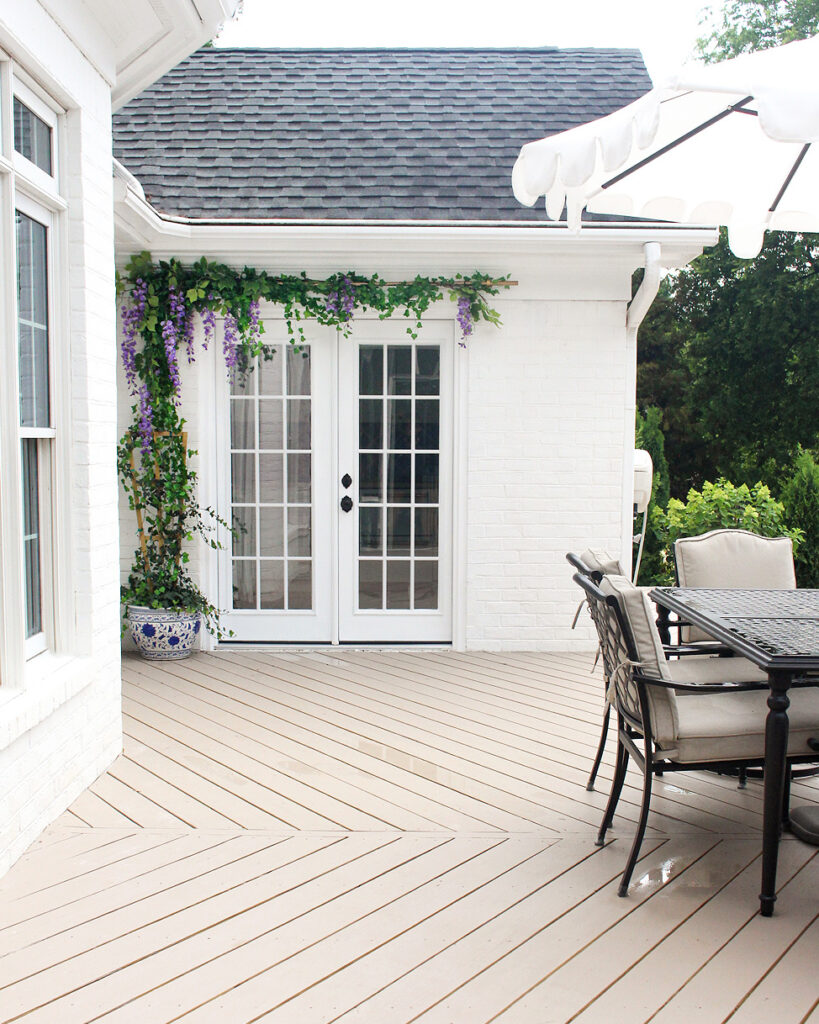 Like their names alludes, french doors originated from France to add more light into spaces before electricity. The design has changed very little, so they bring a bit of that old-world vibe into any room.
After spending so much time solidifying my design taste, it can still be challenging to make it feel cohesive throughout our home. I knew the poolhouse would be a more colorful and fun version of our kitchen, but it still had to feel like me. By adding the exterior french doors, the classic yet vintage elegance remains present.
Curious to learn more about the grandmillenial style? Read my post all about here!
Can This Project Be A DIY Install?
Adding french doors isn't always an easy DIY project and truthfully, it's something I would hire out most of the time. It can be tricky to ensure no air is leaking through which makes your electric bill higher and harder to cool/heat your home.
Exterior french doors are an investment and making sure they fit properly can be a hurdle. Because we were already opening the wall, adding french doors wasn't as big of a project for us. Plus, I've done this before!
Are They Energy-Efficient?
I know some people have hesitations about french doors because they appear to not be as energy efficient, but exterior french doors have come a long way! Having proper installation ensures that your seal is tight. The doors themselves are made from wood and energy-efficient windows. I've had them in almost every home I've lived in and I truly haven't noticed any downsides from an efficiency perspective.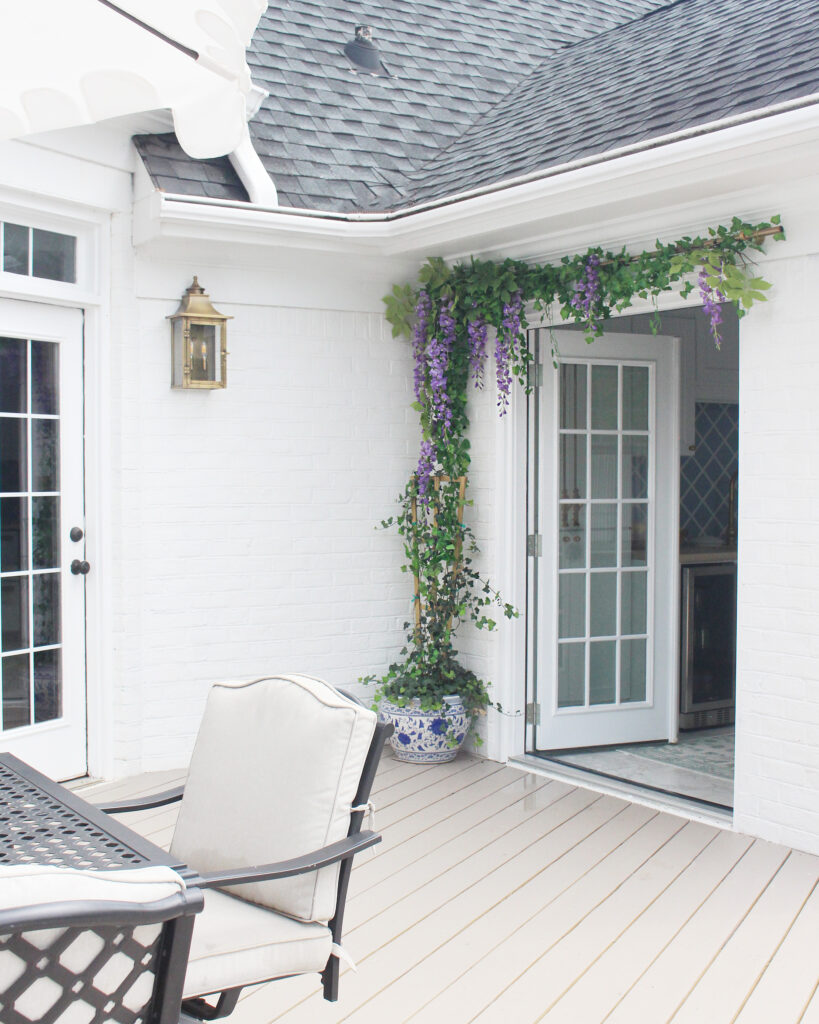 Keeping them closed during the off-season is the best way to keep your air flow where you want it. During the winter months, ours stay locked. In the pool house specifically, this is an indoor/outdoor space and I'm not entirely worried about keeping them open when we are using the space.
Where To Purchase Exterior French Doors
You can buy french doors directly from stores like The Home Depot that specialize in quality home improvement supplies. If you're working with a contractor, ask for their opinions. They may have a recommendation for your specific space that has worked well in other homes in your area. Over the various projects I've needed contractors for, their recommendations always surprise me in a good way!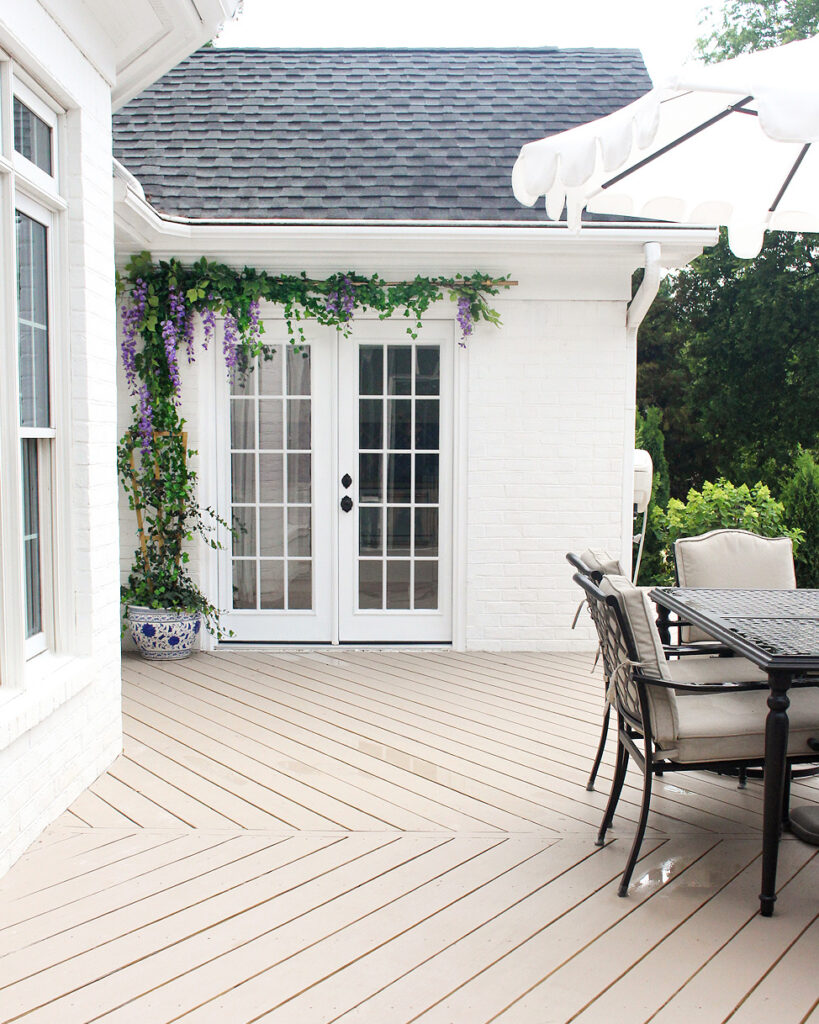 Above all, consider quality first. Quality is very important – you don't want to go too budget-friendly with exterior doors you'll have for years to come. Weather, safety, and energy are all potential concerns with cheaper exterior french doors.
Exterior French Doors Reveal
I am so happy with the end result of the new door install! Although we moved to Tennessee years ago, having the same doors in so many of our houses really helps bring that homey feel I just love. Plus, they add such an elegant summer touch to the pool house I know I'll love forever.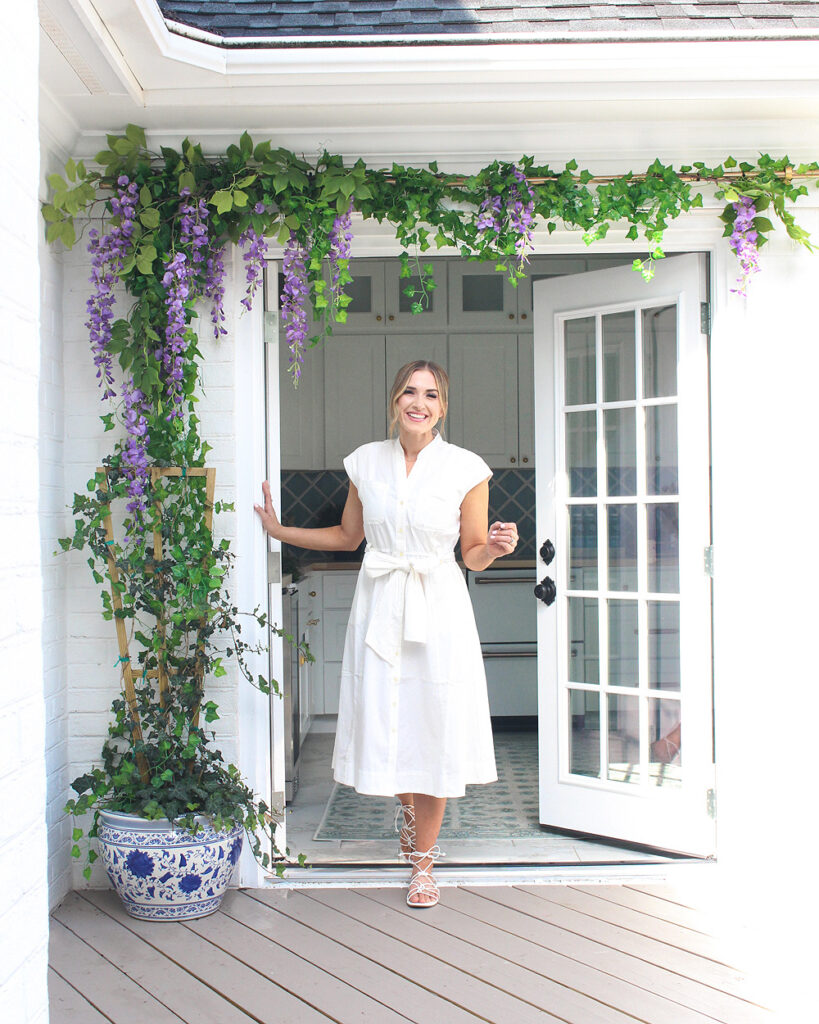 How do you feel about exterior french doors? Let me know in the comments! And to keep up with all things on the blog, check out my latest posts: