While I mostly focus on my own home now, for many years I took on interior design clients at every budget level. I love pulling a room together at any price point, but the one thing that both my large and small budget projects had in common was that they wanted the end result to feel elevated. When you have kids living and enjoying these spaces everyday, it adds another layer of complexity to make sure our sourced items are affordable durable.
What I didn't have then (that we do now!) is Ruggable and if this company had been around back then, I'd be using them in almost every project!
Today on the blog, I'll be giving my complete ruggable review! Although washable rugs sound too good to be true, I'll be answering the question: do these washable rugs actually hold up?
Note: While I have worked with Ruggable on a previous campaign, this blog post is not part of any paid sponsorship. As always, all opinions are my own.
What Is Ruggable?
Ruggable is a brand that specializes in durable, washable rugs. They offer a wide range of rug designs, sizes, and styles that are perfect for any taste and home design style. What makes Ruggable unique is their two-piece system, which consists of a removable rug cover and a non-slip rug pad. The rug cover attaches securely to the rug pad using a strong hook-and-loop fastening system, making it easy to remove for washing.
I know what you're thinking, can this rug actually be thrown into the washing machine? Yes! Because it's two layers, the outward facing piece is made to be both durable and space-efficient to fit into a machine. The second "squishy" pad remains on your floor at all times. 
Ruggable Discount Code
Ruggable rugs are absolutely stunning, but can also be quite expensive depending on the size you order. To help buy the perfect rug for your space, use code: AFF10 for 10% off your purchase!

Ruggable Review: Pros And Cons
Although I love the convenience of washable rugs, there are pros and cons to everything.Here are my pros and cons on Ruggable:
Pros
Ruggable is the perfect middle option between just letting your rug get gross (we've all been there before) or hiring an expensive professional cleaning service. With five boys, I love having the freedom to spot clean without fear of damage, or throw it in the washing machine every few weeks for a brand-new looking rug!
Cons
Ruggable is not the cheapest option on the market. While I fully believe it is worth the splurge (and you save money in the long run), the upfront cost is more expensive than a typical rug that you'd find on Amazon or Loloi. Rugs come at so many price points now, so if budget is your top concern or you don't know if you'll be in a space for long, I'd look elsewhere before considering Ruggable.
There can be a concern for the durability of washable rugs. Although my experience has been nothing but amazing with Ruggable's quality, I have read a Ruggable review or two about fraying that occurs. Their customer service is really great though and I've seen a lot of these issues worked out. It's not something I'm worried about with my Ruggables!
If you have the budget to purchase from Ruggable, I promise you won't regret it. You will have a fresh looking rug whenever you want.
Washing Instructions
Washing Ruggable rugs is an absolute breeze. For the rug cover, I machine wash on a cold and gentle cycle. Although it says they can be dried on low heat, I always lay it across my washer and dryer and air dry. I think this is one of the reasons they hold up so well.
For the rug pad, I spot clean as needed with mild soap and water, but it cannot be thrown in the washing machine. Once everything is dry, I reattach the cover to the rug pad, and voila! It's seriously like a brand new rug straight out of the box. 
My Favorite Ruggable Styles
One of the best parts about Ruggable is the sheer amount of styles available. Although I tend to lean on the more classic or grandmillenial style, there are a ton of options for you to choose from. Here are a few of my favorites:

How I Style Ruggable Rugs In My Home
Ruggable rugs are perfect for any areas that are high traffic or have high spill potential. For us, that means anywhere the boys spend a lot of time in.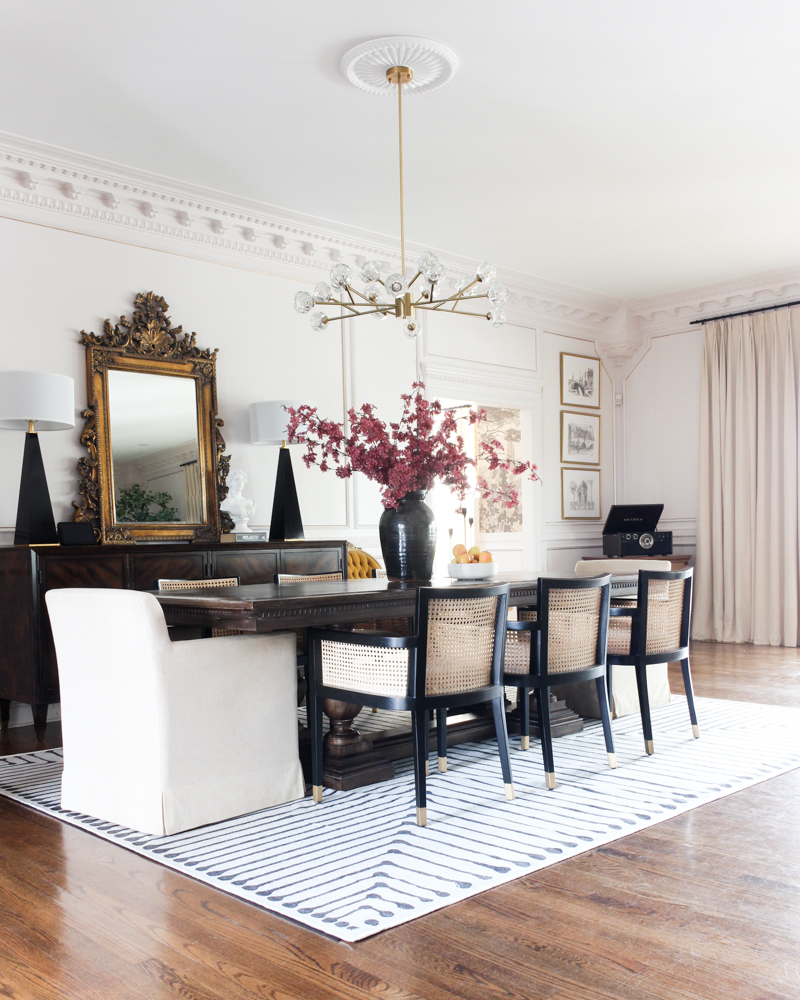 The first Ruggable I purchased was for our formal dining room a few years back. I went with a neutral choice to add a bit of warmth without much fuss. It still looks absolutely perfect after countless game nights, holidays, and traffic.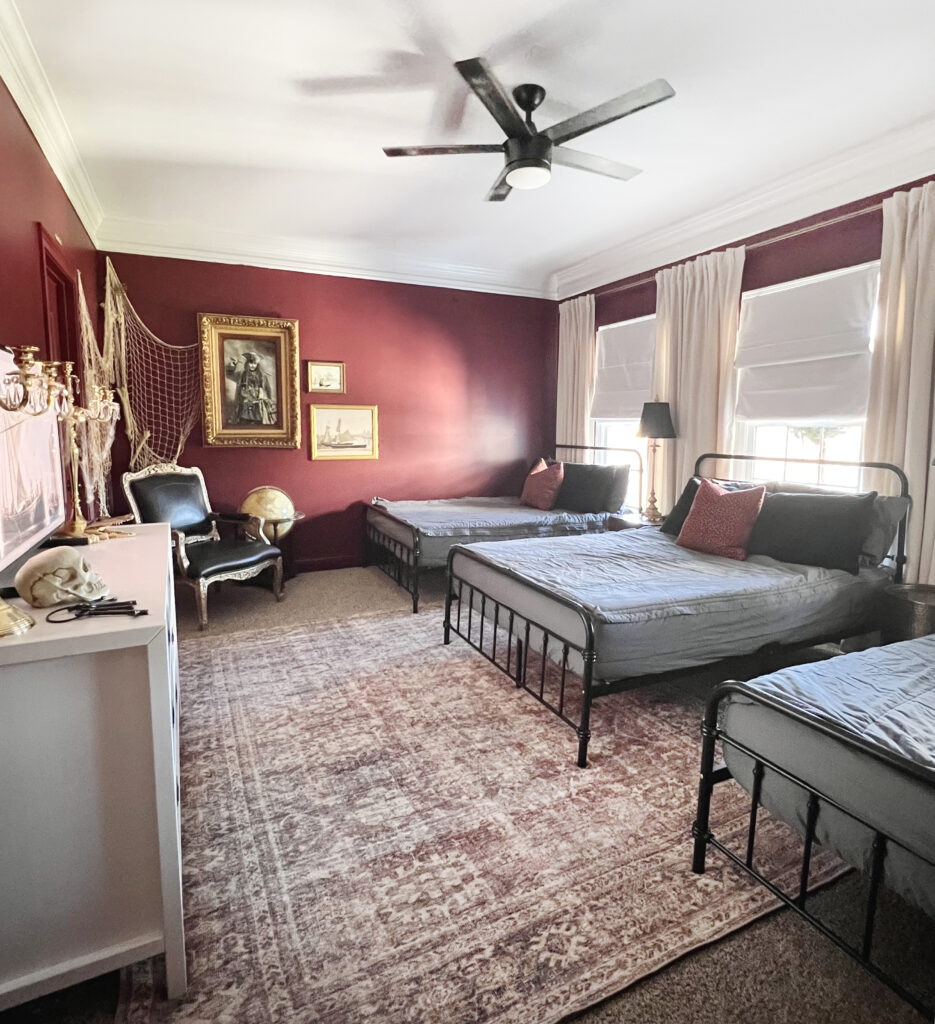 My boy's room is another place a Ruggable rug is perfect for. Since I want them to feel like the space is theirs, I do my best to keep everything in it really low maintenance and comfortable. Their rug does an awesome job at finishing up the pirate theme!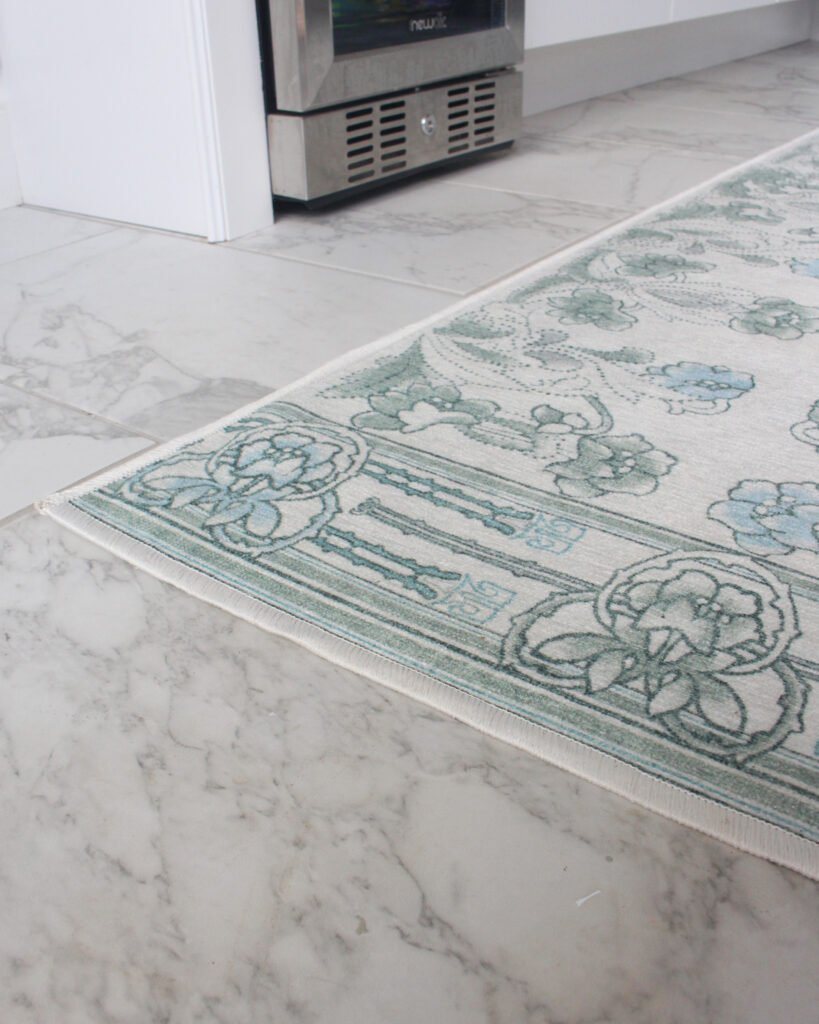 Our pool house is another one of those spaces I knew needed durability everywhere for all the wet feet coming in and out. Although I love the flooring we installed, using a Ruggable rug made it have such a nice soft touch.
Ruggable Review: Do Washable Rugs Actually Hold Up?
Of all the washable rugs I've seen, Ruggable has the best quality that ensures it holds up for years to come. Although the price is more expensive than the traditional rug, the convenience of easy cleaning is absolutely worth it. As I tweak more spaces in my home, I'll be bringing in Ruggable rugs to complete the area.

What do you think of washable rugs? Let me know in the comments! And to keep up with all things on the blog, check out my latest posts: