I know when reading the title of this post you had one of two thoughts: what is this? or I know exactly what this is! Whether or not you've heard the term "boob light" before, I can promise that you've either seen or lived with them in your home.
Today on the blog, I'll be chatting all about the infamous boob light and alternatives that will perfectly fit every design taste! While replacing a light fixture may feel daunting, I promise it's a lot simpler than you think.

What Is A Boob Light?
When you hear the term boob light, you may feel slightly confused and trying to stifle a laugh. Don't worry, I do the same every time I think about this all too common staple in new builds.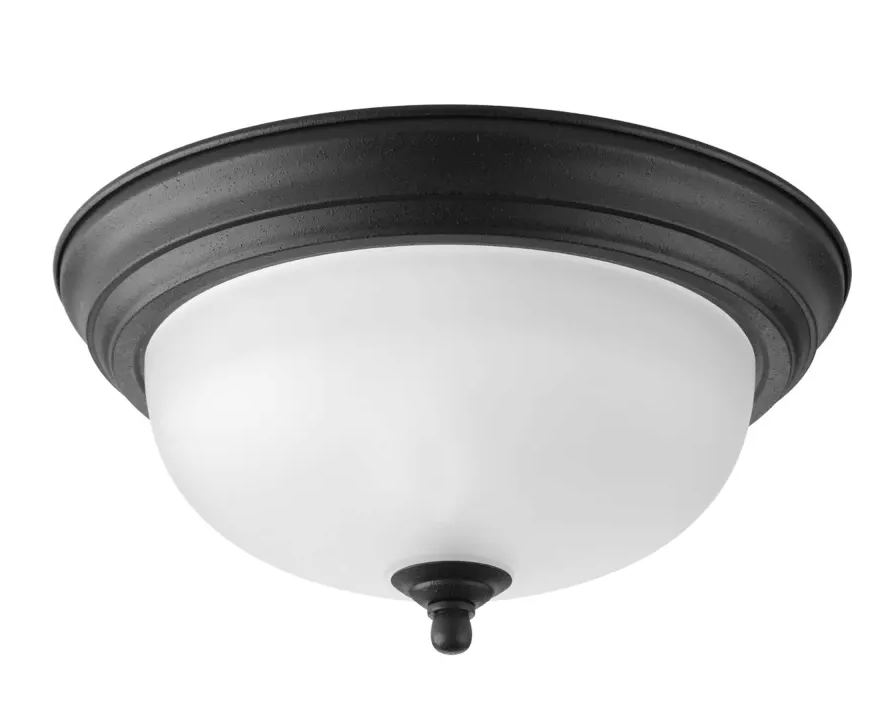 Technically, these lights classify under the flush mounts category, a common chose to save money in new builds. Homes used to be built with much lower ceilings, so boob lights served a practical purpose. Unfortunately, as ceiling heights raised, these eye-sores never left.
Can It Be Replaced?
Lighting is one of the easiest replacements for your home, boob light or not, and can make a huge impact on the overall space. If you've never replaced a light yourself, I recommend watching a few practice videos online, then consulting the instruction manual for your new fixture for a more detailed guide.
I promise, it's not as scary as you think- just don't forget to turn off the electricity first.
Boob Light Alternatives
The options are endless in terms of boob light alternatives! Some are easier than others and only require hooking up the correct wires, but others will need more advanced help to install properly. Before you purchase, decide how much of a project you want your replacement to be.
As you decide, here is a list of boob light alternatives perfect for every design taste:
Flush MOUNT
If you prefer a lighting option closer to the ceiling, recessed lighting is the way to go. These lights are discreetly mounted to the ceiling, creating a cleaner look. For our Monarch Revival Hallway Remodel, I used flush mounts that really helped elongate the space.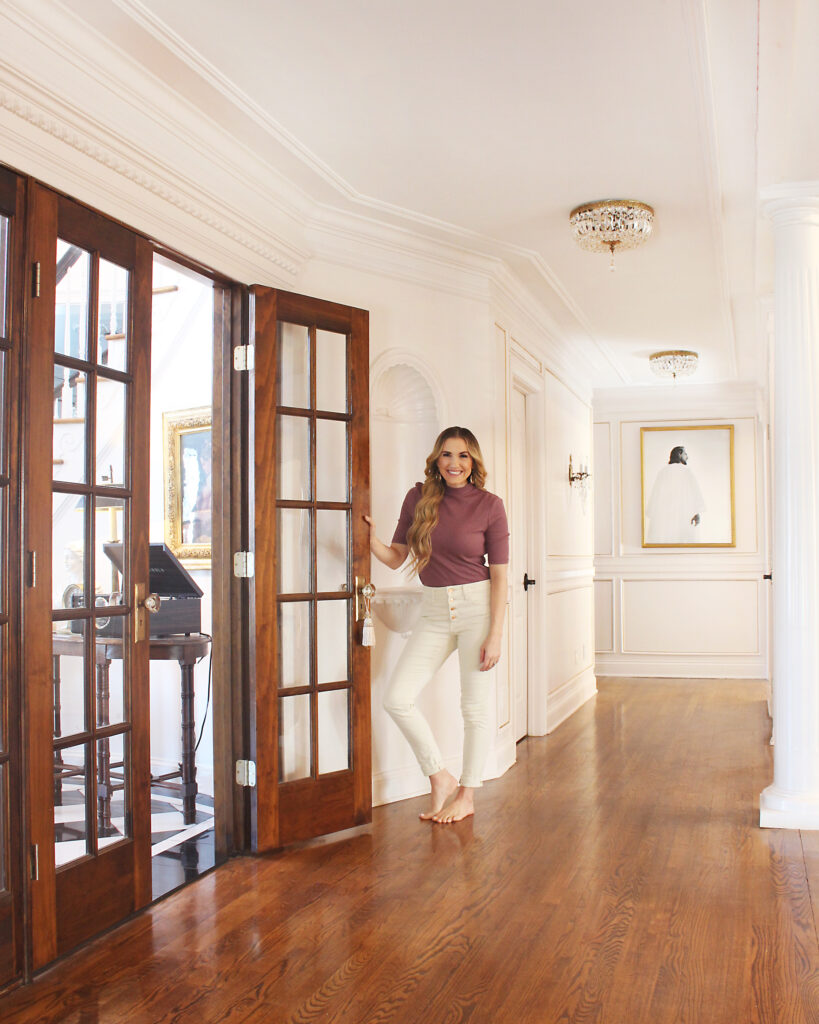 Of all the boob light swap outs, flush lighting will be the easiest and remain unobtrusive in your space. Although I used to lean towards a more grand lighting fixture, I tend to choose flush lighting the most! To read a complete modern flush lighting guide (and see all my top picks), click here.
Statement Pendants
Bold enough to replace your boob light with more of a statement? Consider swapping it out for a pendant light. Available in every design taste imaginable, pendant lights become the focal point of any room. Whether you choose a cluster of pendant lights or a single standout piece, these fixtures add a touch of personality to any space.
I am such a fan of the mid-century touches in this Wayfair statement pendant. The perfect statement, while remaining neutral.
Chandeliers
If your style leans towards more classic elegance, chandeliers are a great replacement for any boob light. These timeless fixtures come in various styles, from crystal designs to modern and geometric arrangements. Chandeliers not only provide a lot of brightness, but serve as an eye-catcher I promise will collect a ton of compliments.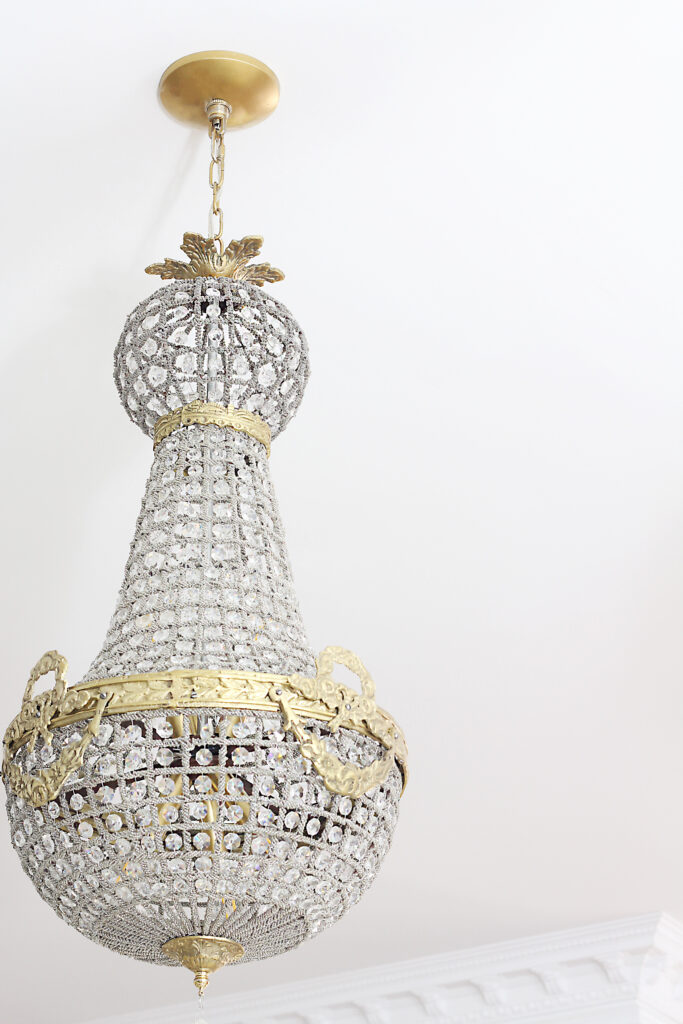 I used chandeliers most recently in my Monarch Revival Kitchen Remodel and I'm absolutely in love with them!
Sconces
If you're a fellow grandmillenial design lover, wall-mounted sconces are a fantastic option. These fixtures are attached directly to the walls and come in a wide range of styles, from vintage-inspired designs to more contemporary options.
In our hallway remodel, I loved the sconces I used! They perfectly complimented the flush lighting, but added a touch of character on their own.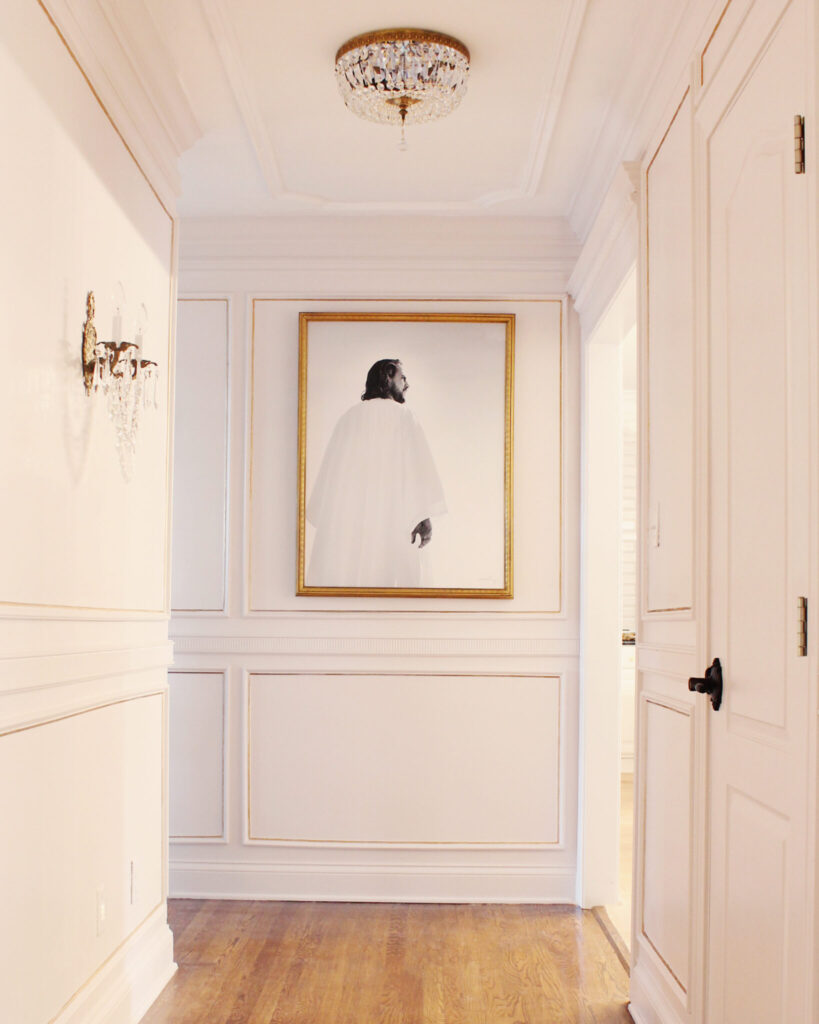 Although the boob light has solidified its spot in design history, I for one am happier we are seeing it replaced with such beautiful alternatives. I've replaced my fair share of boob lights over the years and can attest the space always looks so much better afterwards.
What do you think of the infamous boob light? Please let me know in the comments! And to keep up with everything on the blog, check out my latest posts: