It feels like we are racing towards the end of 2022 and I'm not sure I'm ready! Reflecting on the last year brings up so many feelings. It was a year of both substantial growth and loss leaving me a mix of emotions as I think about turning another page on the calendar.
I'm a goal setter by nature. Once I have my mind set on a dream, there is very little that can stop my from achieving it. And while I love that about myself most the time, I'm working on staying present in gratitude and contentment for all of the wonderful things this year brought as well. My life's passion is my family and the safe haven we call home. I poured my heart and soul into this house and my businesses this year and today on the blog, I'm spending some much needed time looking back on my favorite projects and all of the memories they fostered.
The Master Bedroom
We made SO much progress on the master bedroom this year! It finally feels the cozy, yet elevated space Craig and I want to come home to every night. I'll never get over this paint color carried over to the ceiling. It's just perfect.
This entire room was inspired by my trip to Europe this fall. Just when I felt like I was out of ideas, that trip inspired me in so many ways. I'm so grateful I had the opportunity to go and that you all love this room as much as we do!
Looking for more details? Full the reveal is linked here.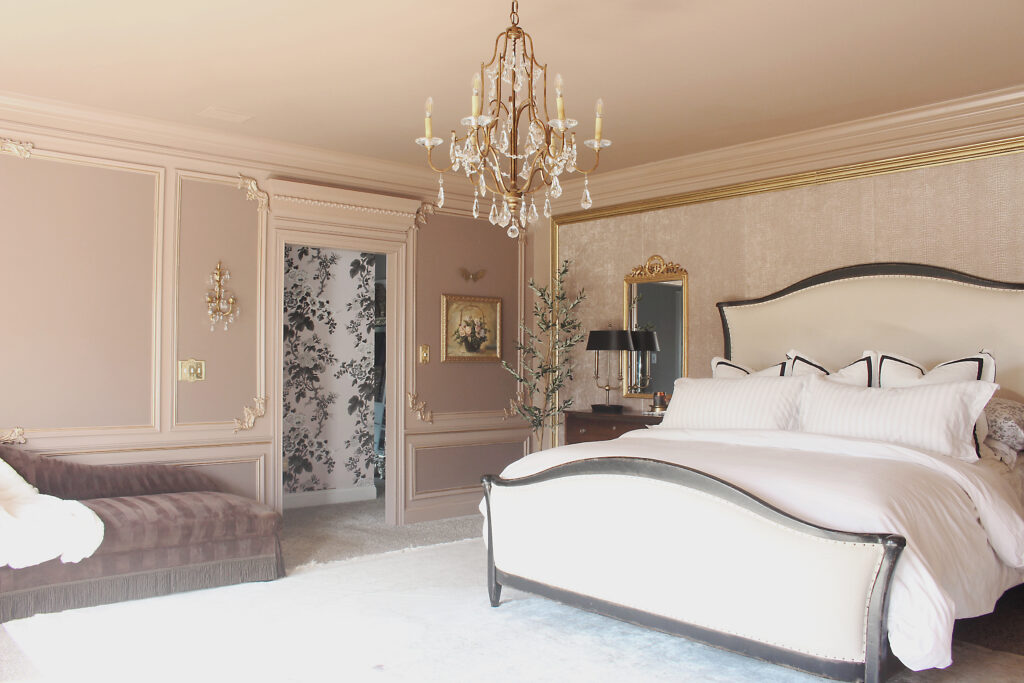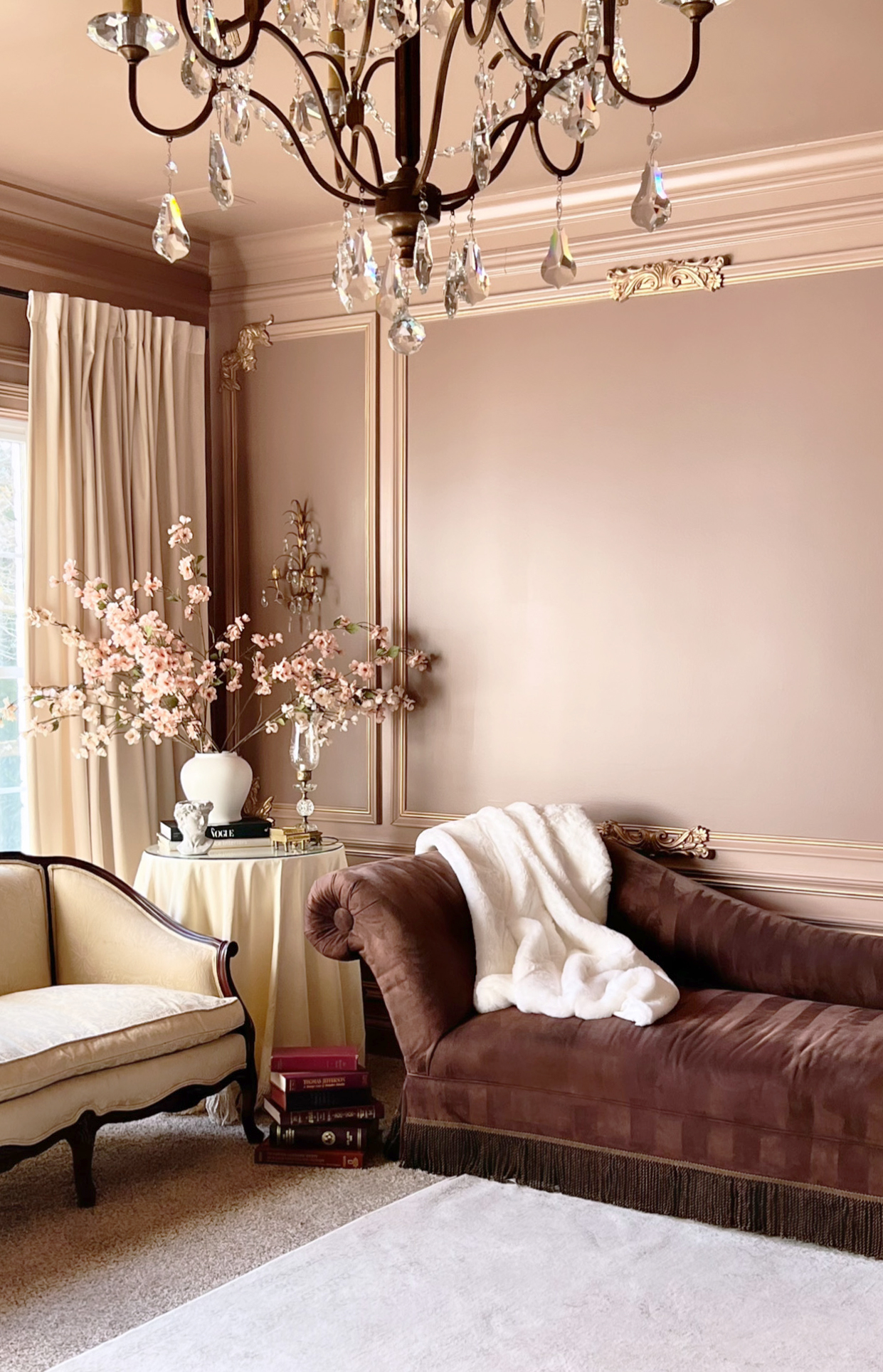 The Kitchen Stairs
The stairway of my dreams! The runner, the mural, the brass rods – it's all my favorite. This definitely makes it into my top 5 projects because it adds so much to the kitchen. When I decided to add the mural up the stairs, I didn't realize how much interest it would bring to the view from almost any vantage point in the kitchen. I didn't "have" to do the stairs, but man, I'm so glad I did.
It was really fun for me to put together the tutorial for installing a stair runner. It's one of my favorite things about my home right now and totally doable for any skill level!
Looking for more details? Full the reveal is linked here.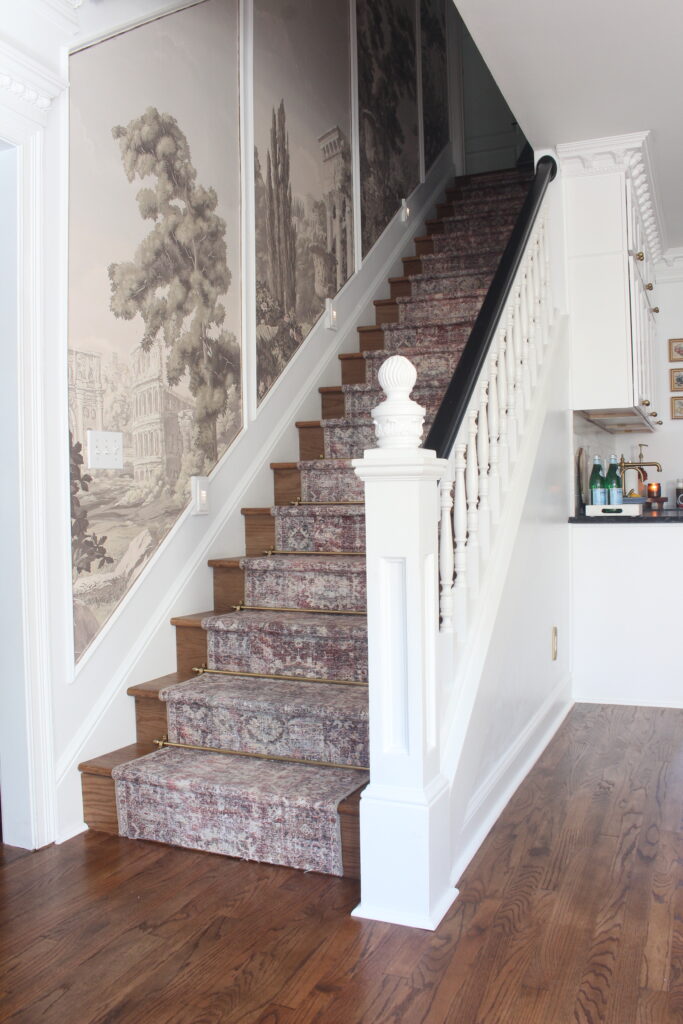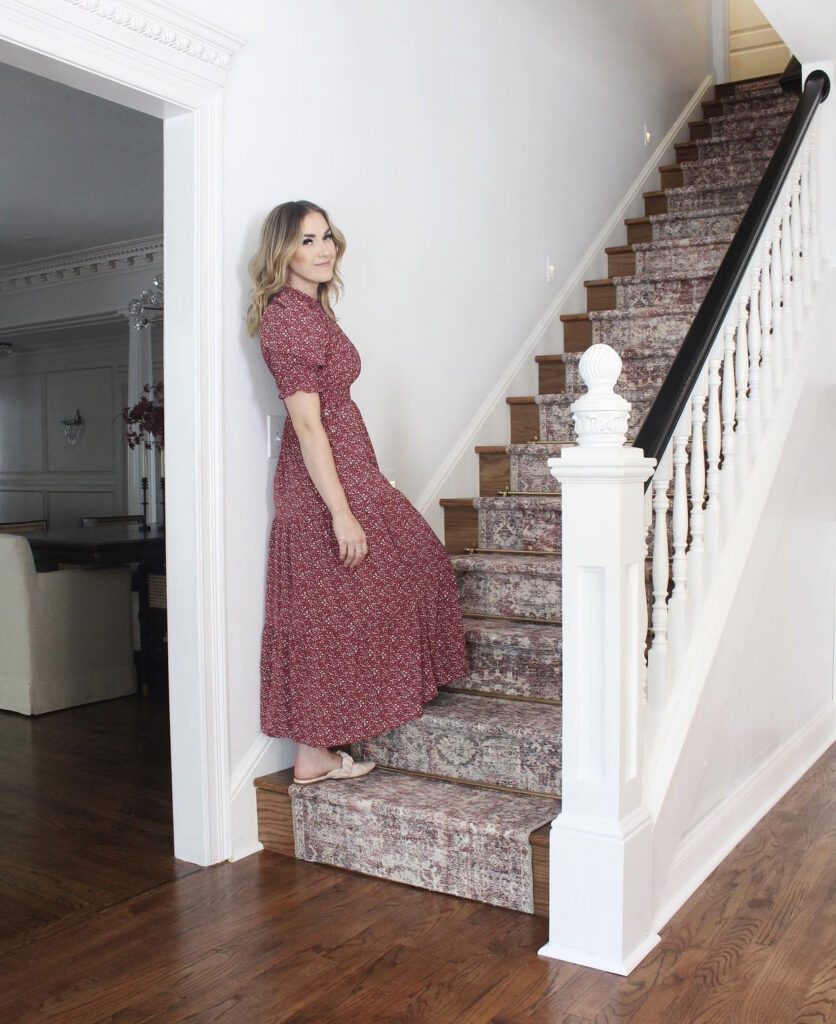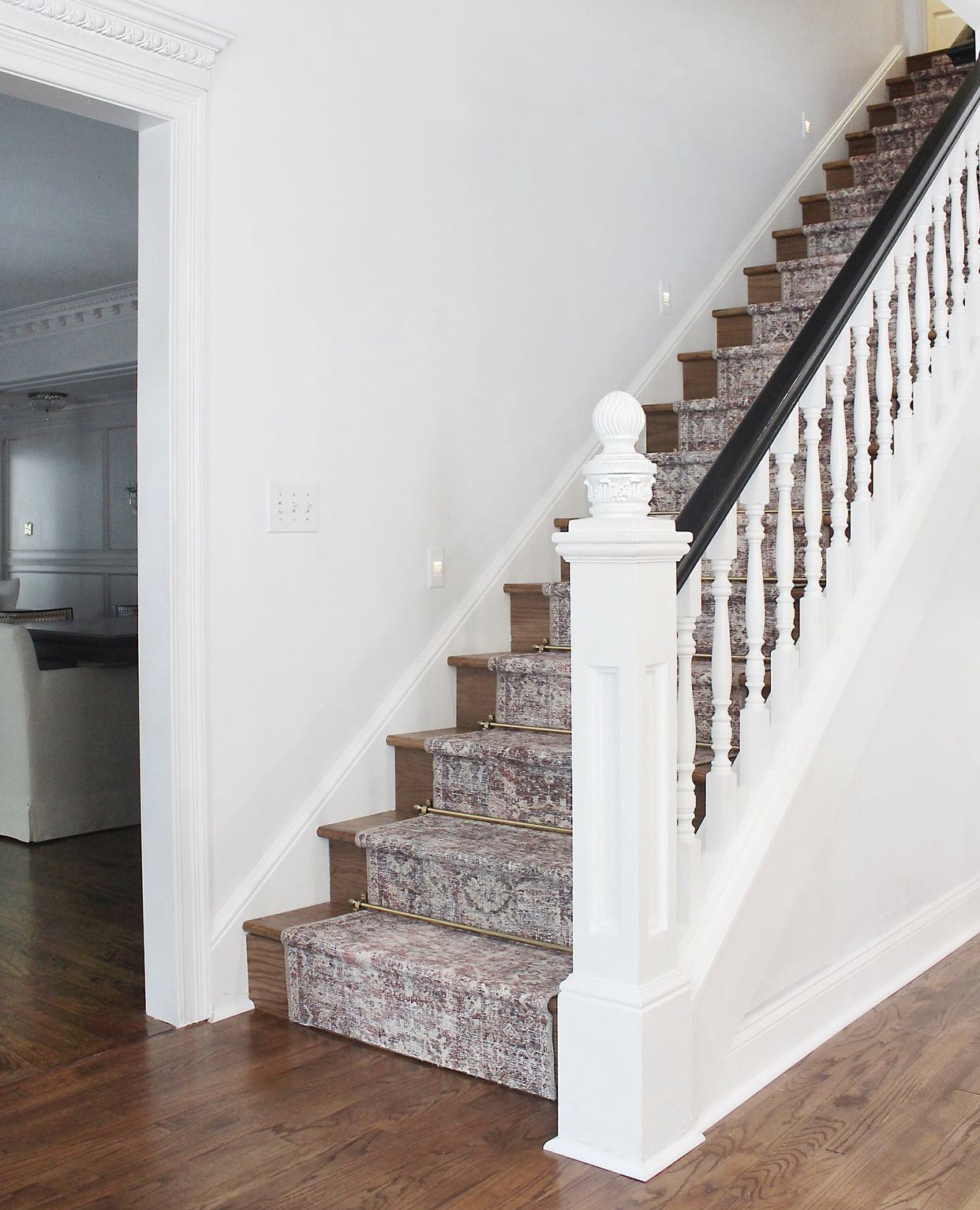 Billiard Room Kitchenette
The Billiard Room Kitchenette was the project I chose for the One Room Challenge over the summer. What I didn't know when I started this project (one of my hardest to date), is that I would also be dealing with a family tragedy right in the middle of it. I almost postponed this project one million times because of my grief, but having purpose in this project kept me going. Our boys LOVE this space so much and spend time together in here. And for that alone, it made it all worth it.
More than anything, this project proved to me yet again that I can do hard things.
Looking for more details? Full the reveal is linked here.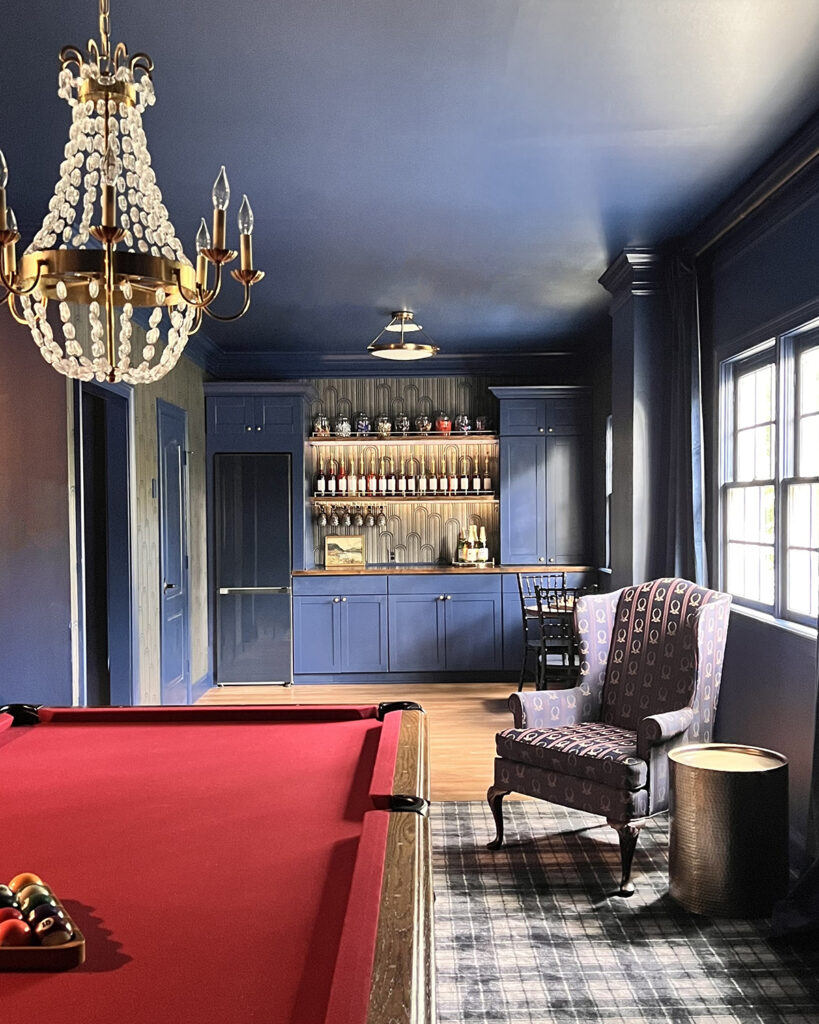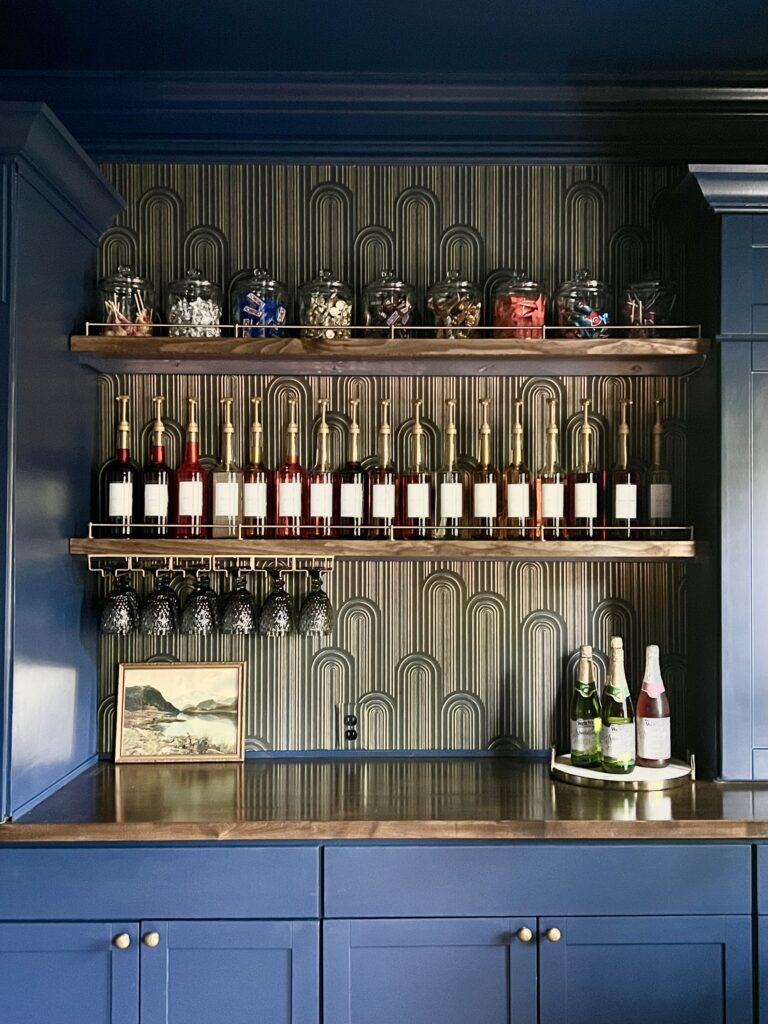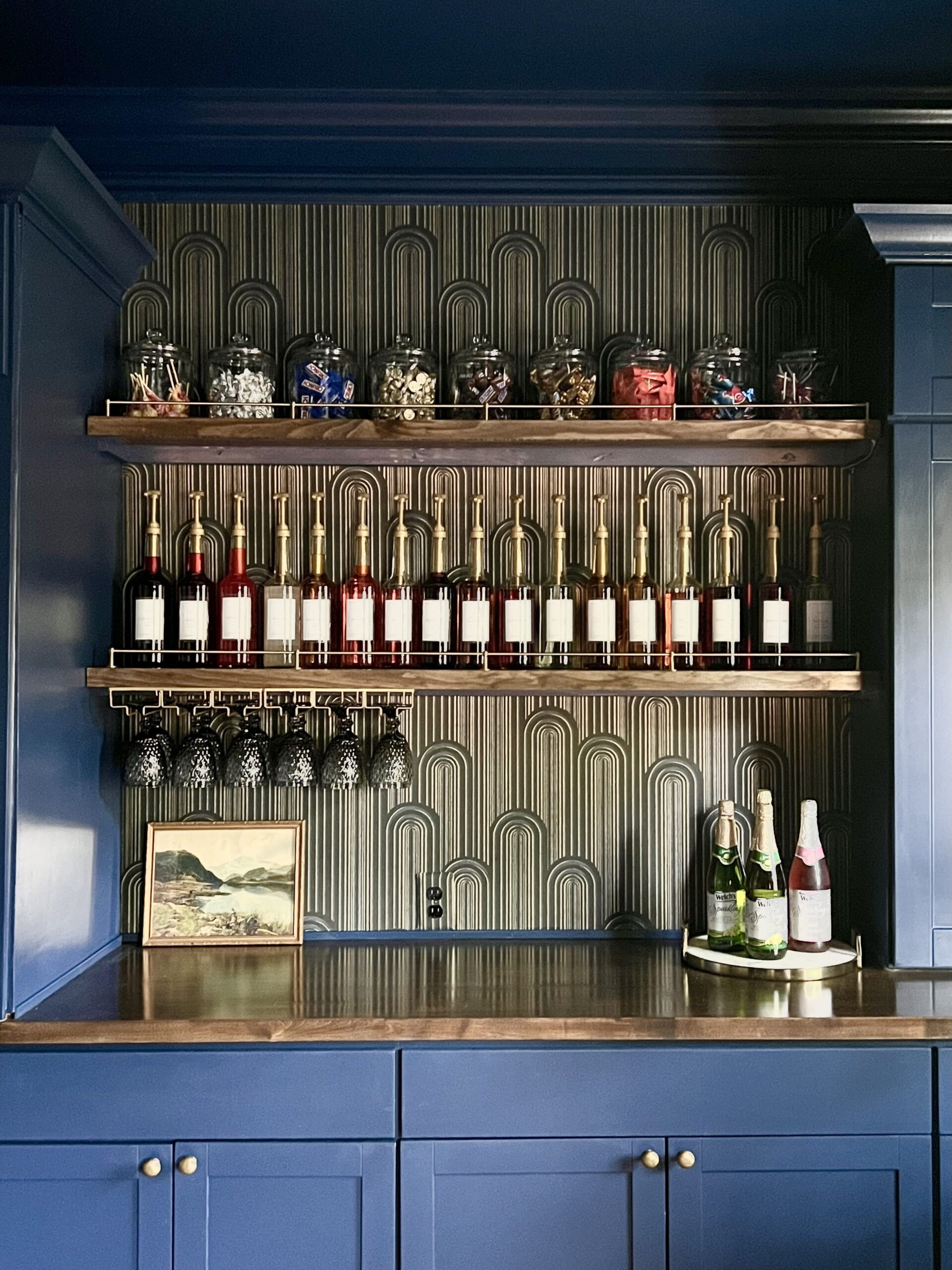 Living Room & Hallway
Throwing it back to one of my first projects of the year – the main hallway and living room! I typically have communal spaces at the top of my life when it comes to remodeling my home since it's seen and used by everyone. If you remember, our fireplace and built-in situation needed some serious attention. It was off center, bulky, and not my style at all. I knew I would need to take it out completely and nearly start from scratch, but the demo was seriously intimidating!
I tried my best to demo the entire thing with Craig, but after days of work, we still had so much more to go. I'm so glad we decided to call in reinforcements to complete the demo and give me a clean slate to work with. It was a great lesson in asking for help when you need it.
Both the hallways and living room have endless amounts of wall moulding that took several hours for me to complete by hand. Every panel required measuring, cutting, nailing, caulking, painting, and gilding. It was exhausting and exhilarating all of the same time watching it come together.
I wish I could invite every single one of you to see in person because the photos don't do it justice. Trim is my love language!
Looking for more details on the hallway? Full the reveal is linked here.
Looking for more details on the living room? Full the reveal is linked here.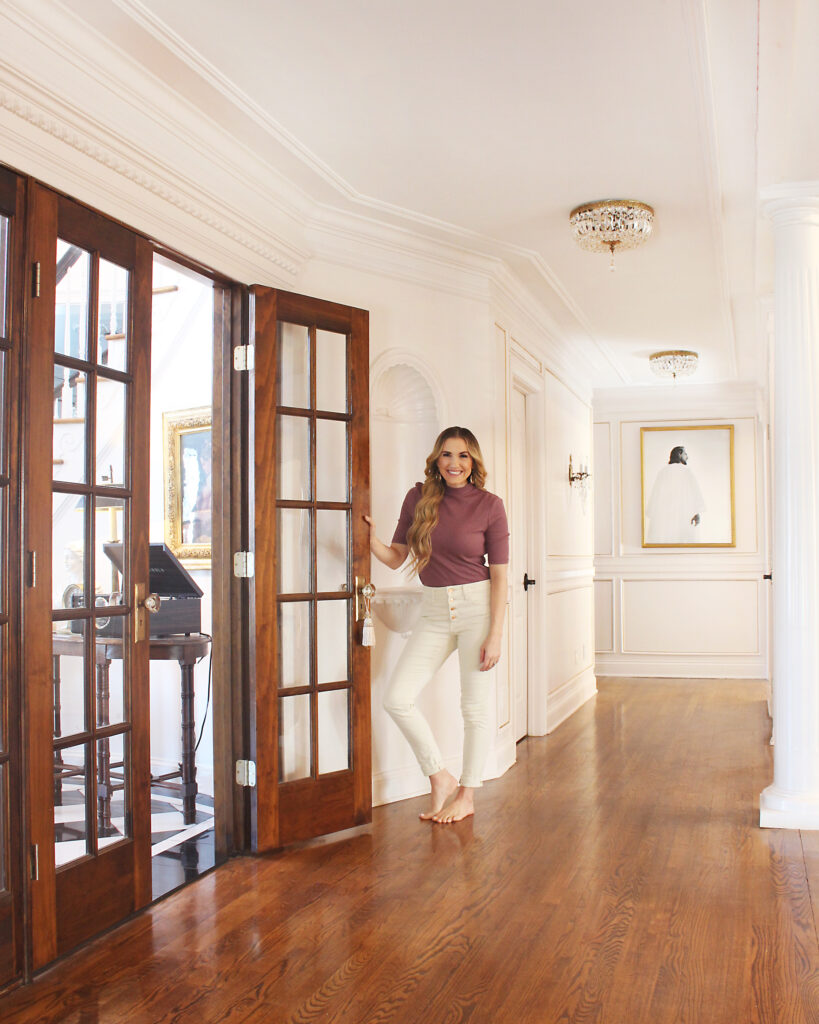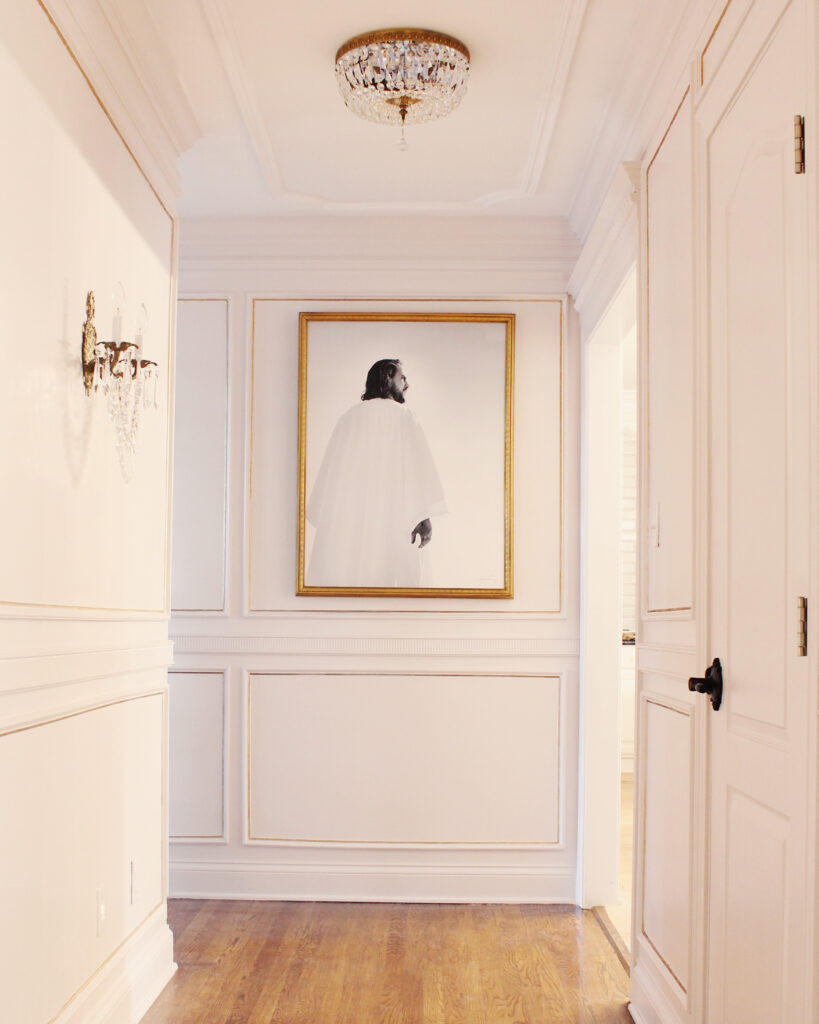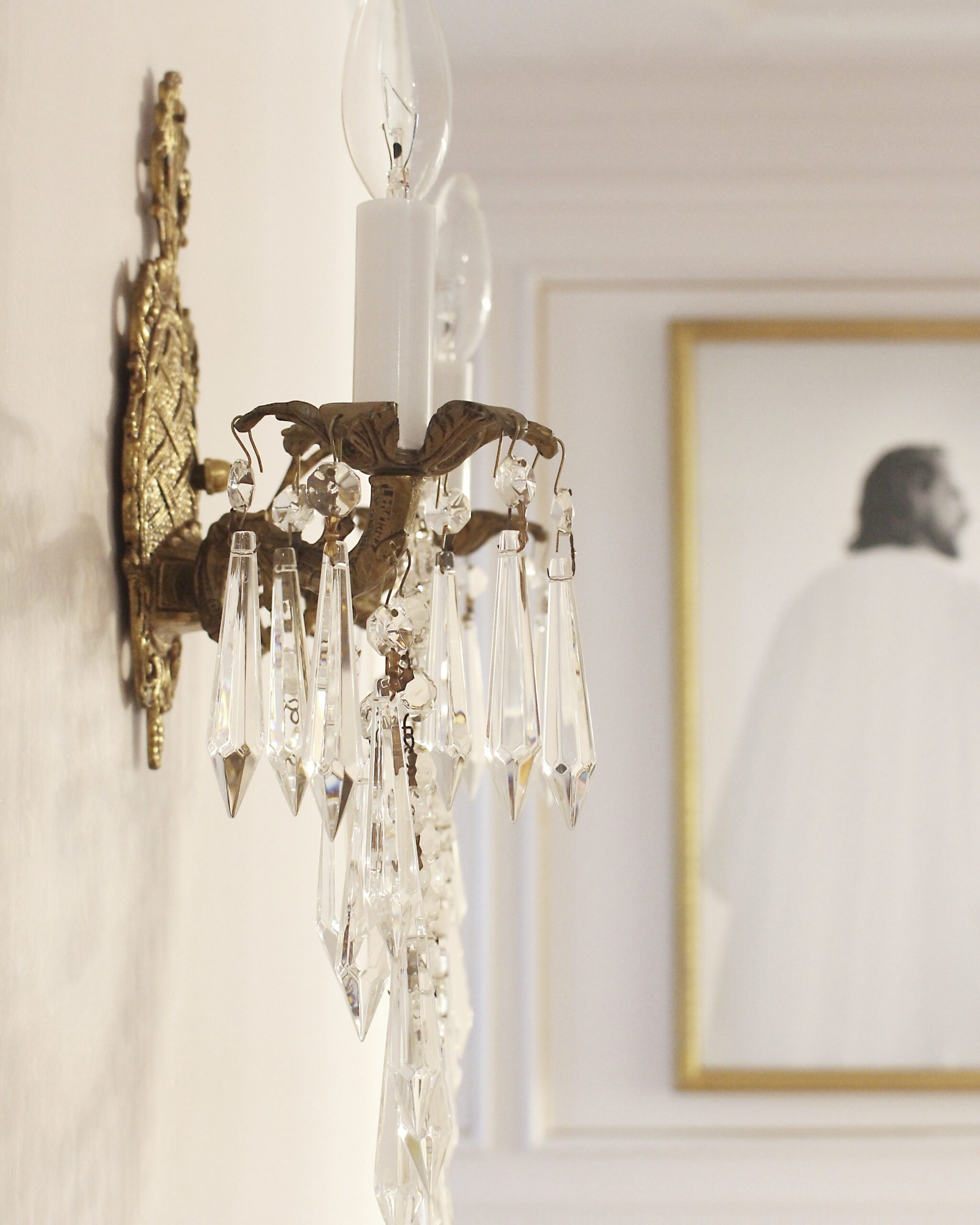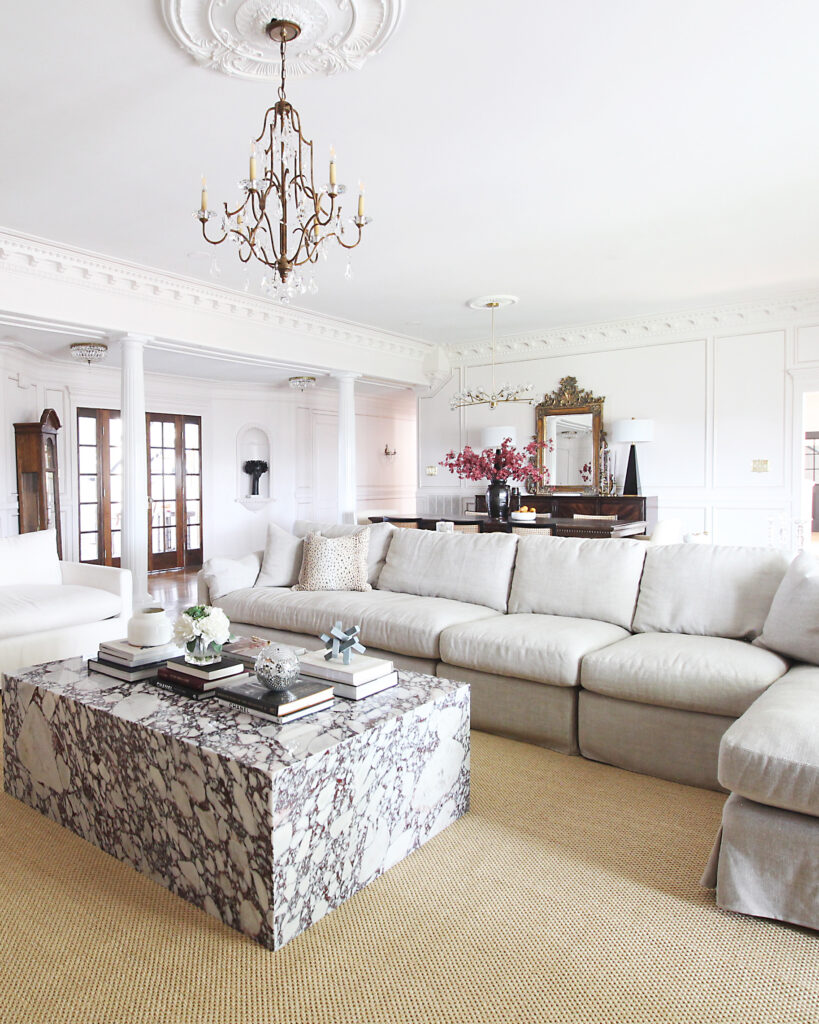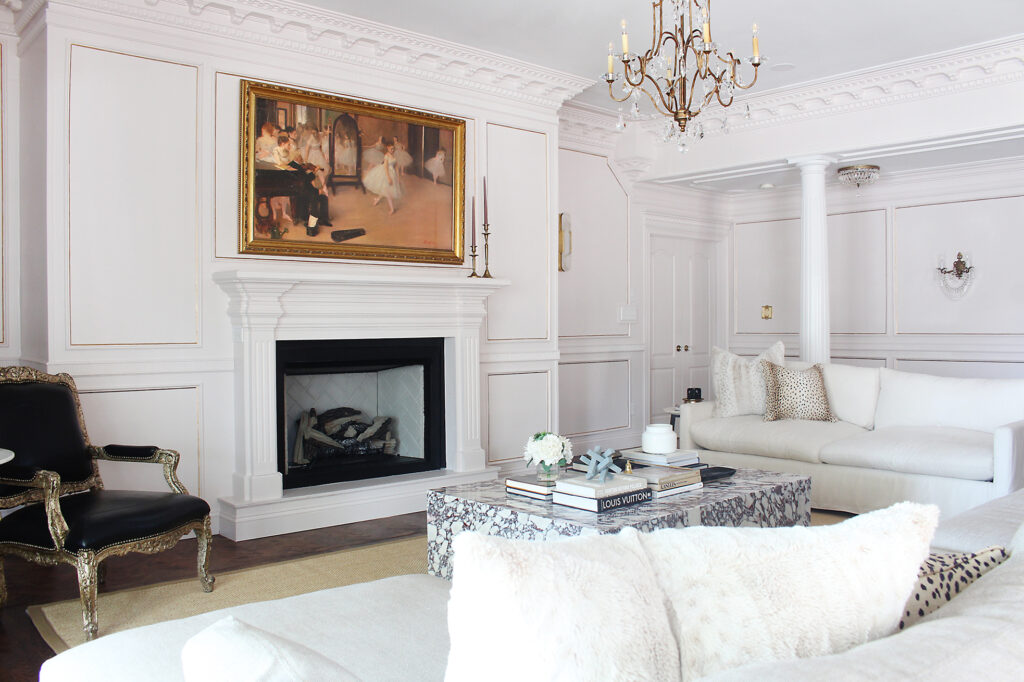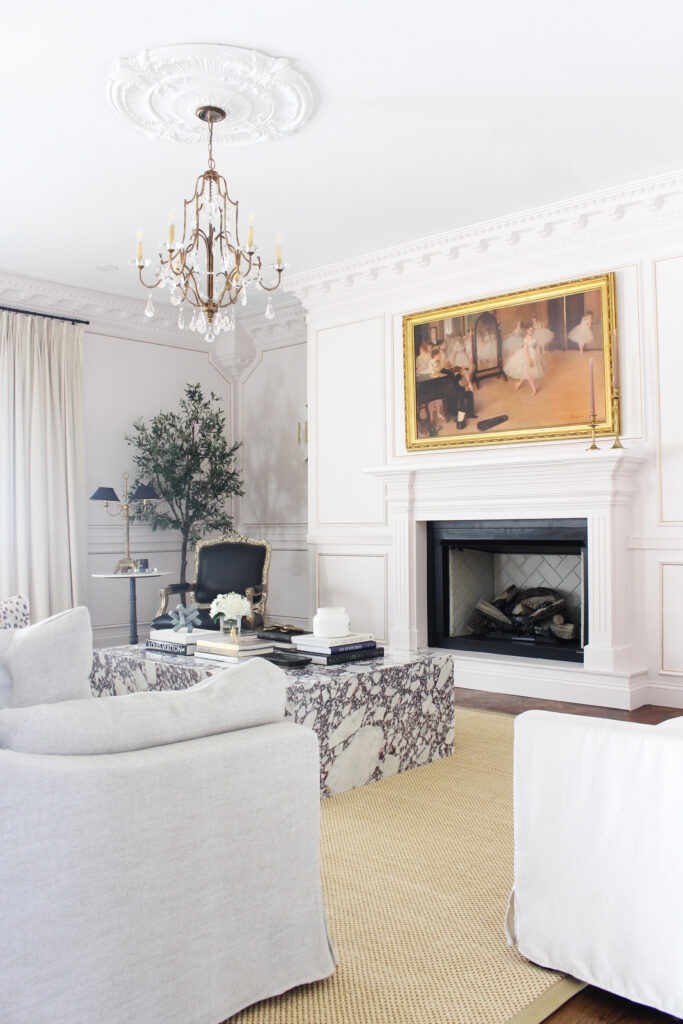 The Kitchen
Are you surprised? My favorite and #1 project of the year, and maybe my life, is The Monarch Revival Kitchen!! From my first drawings to the end result, every single detail came together to create my dream kitchen.
I still can't believe I built this with my own two hands! The only items we outsourced were the countertop installation and some electrical and plumbing work. Craig and I worked day and night to bring this to life and saved tens of thousands of dollars doing it ourselves with products we are very proud to stand behind! Every step of the process was outlined on Instagram and the blog!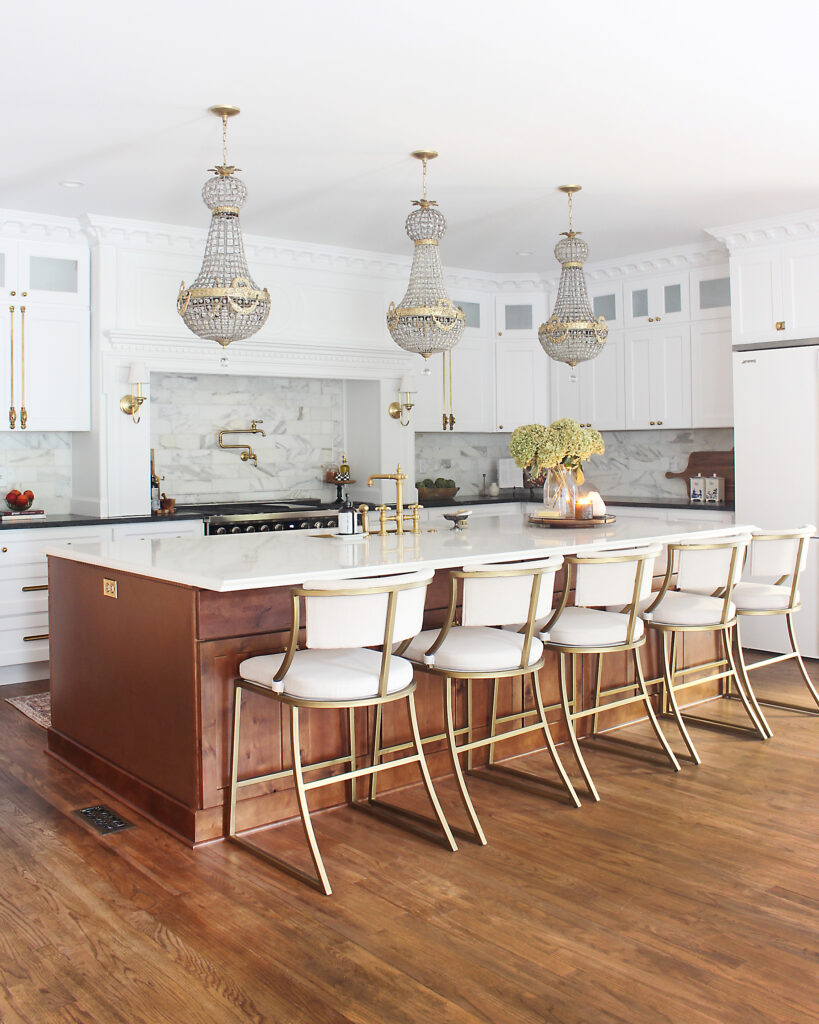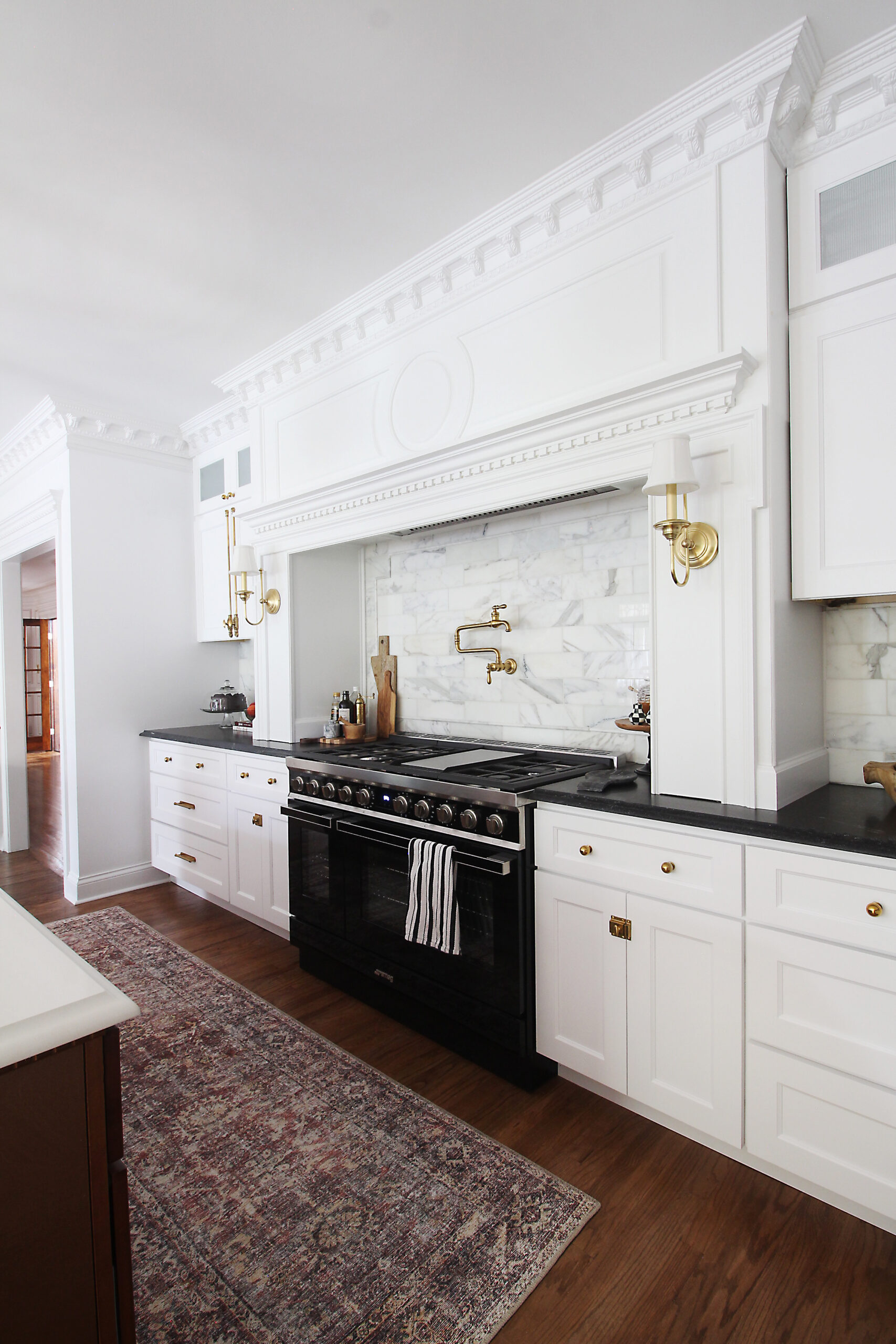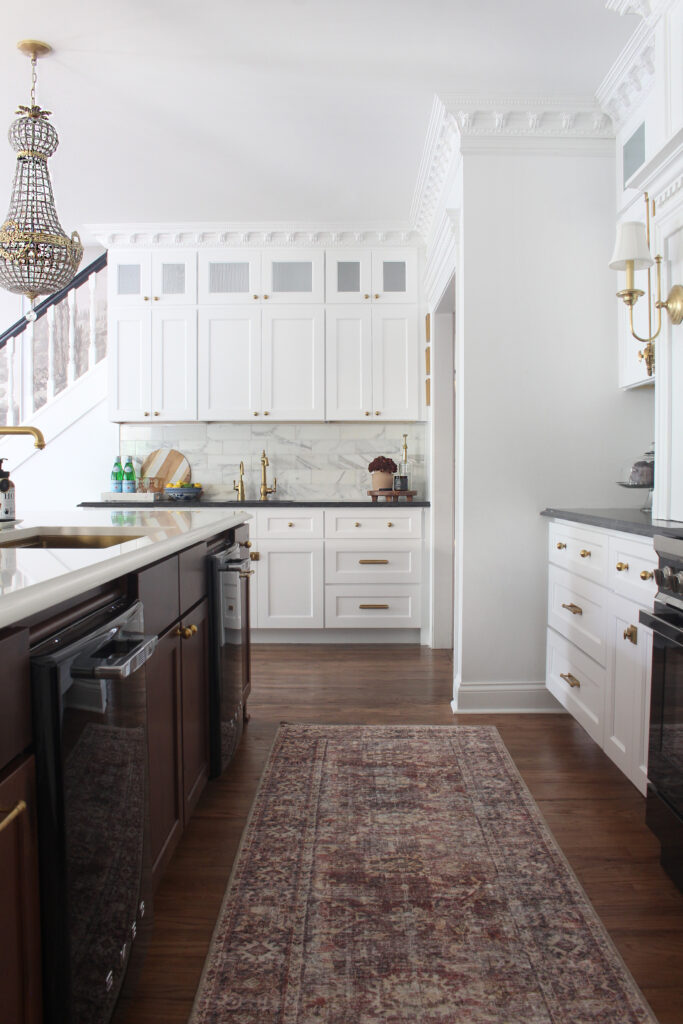 Friends, thank you for being here. Thank you for cheering me on, for giving me your input, and for your endless support in everything I do! It means so much to me to share my home and parts of my life with you!
What was your favorite project of 2022? It could be at your house or mine! Let me know in the comments. I read and try to respond to every single one!