Let's be real – everyone seems to have this cup! I don't mean to be "that person", but I've had this cup for years. When I lived in Arizona, I was introduced to the famous Stanley cups before they were all the rage. Every time my cup was peeking through my IG stories, my inbox was overflowing with requests for a link but sadly, they were out of stock for a looong time. I had no idea at the time how popular they would be!
Today on the blog, I'll be giving my complete Stanley cup review! I try my best to be as impartial as possible to let you decide if you truly need this cup in your life, but Spoiler Alert: I love it!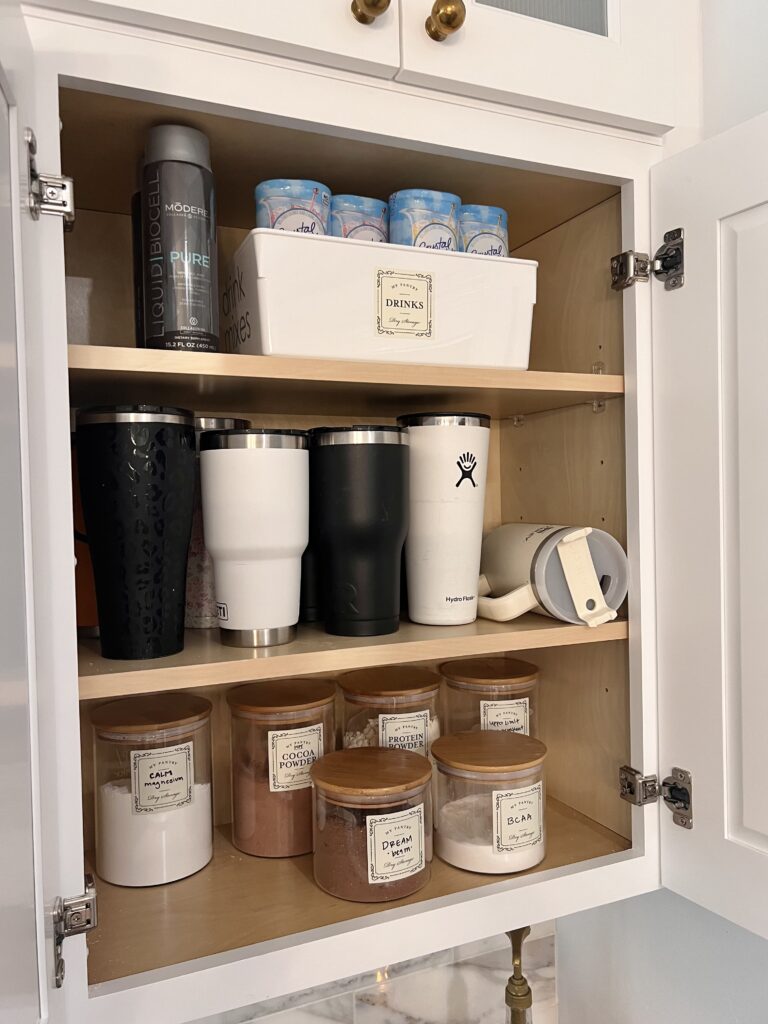 My Stanley Cup Review
This cup is designed with a ton of great features that make it better than many other cups on the market. That being said, nothing is absolutely perfect and there are a few notes I felt were important to share. Here is what I love and don't like as much about my Stanley cup:
What I Love:
The cup size. One of my biggest goals for both 2022 and 2023 is to drink more water. It wasn't until I started using my Stanley that I really saw consistent results. My 40 oz. tumbler stays by me the entire day and I don't even have to think about drinking water anymore.
The straw size. I know this sounds a little knit-picky, but I've had so many tumblers with straws that are either too thin or flimsy. The straw is wide and makes it easy to sip from. I've really seen an increase in my water intake because of this! 
The handle. Need I say more?! I had no idea how much easier life could be with a tumbler cup until now. Out of every feature this cup has, the handle is what makes me quite attached to it. 
It perfectly fits in any cup holder. This is a huge win! This has been my number one complaint with every other tumbler I've used in the past. I never thought I'd be so grateful to be able to sip on water while driving until now.
It's dishwasher safe. Every single piece of the cup is dishwasher safe. No hand washing required!
Drinks stay cold forever. Since putting in our beverage station, I've found myself only wanting freezing cold drinks. Usually I have to keep refilling a cup with ice, but not anymore! I'll fill up a drink midday and the next morning ice will still be in it.
What I Don't Like:
The price. While I do believe you get what you pay for with this cup, it is $40. Not the most affordable option out there, but its sturdiness makes it last way longer than others.
It can be heavy. Unfortunately, this cup can be quite heavy when it's fully filled and with ice. Not just that, but it can be top heavy which leads into my next point.
It is not 100% leak proof. Stanley did release a 2.0 version that's much more leak-resistant than their first, but it's not perfect. The spills aren't huge, but when it tips over water does leak out from the top slightly.
The Stanley cup is hard to get your hands on. With its mass popularity online, the Stanley cup, especially in the 40 oz, is extremely hard to find. There are drops online frequently, which is how I managed to snag mine, but it can be frustrating having such an expensive cup constantly be sold out.
Is A Stanley Cup Good For Kids?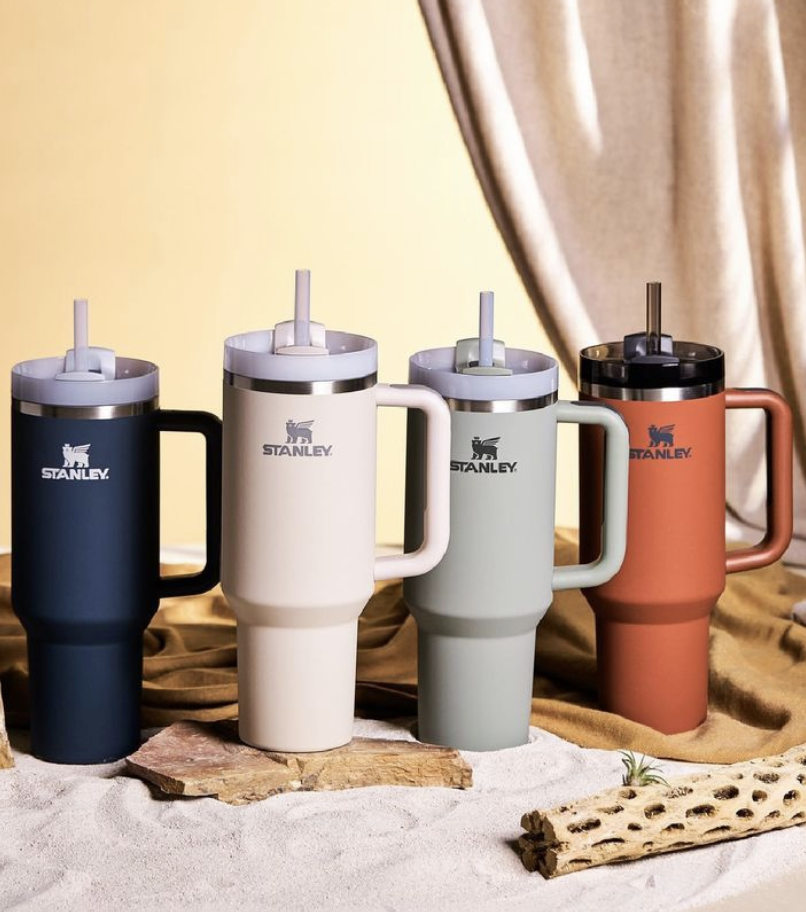 My kids love their Stanleys! For my younger boys, I ordered them 30 oz cups so it was easier to fill and carry around the house. Having these and the drink station allows them to have a lot of independence in the kitchen. It's been really great to see!
I know a lot of you may be wondering if we find the boys tip over their Stanleys- not really! My 40 oz cup is the most prone to tipping because it's the most top heavy.
Stanley Cup Review: My Final Thoughts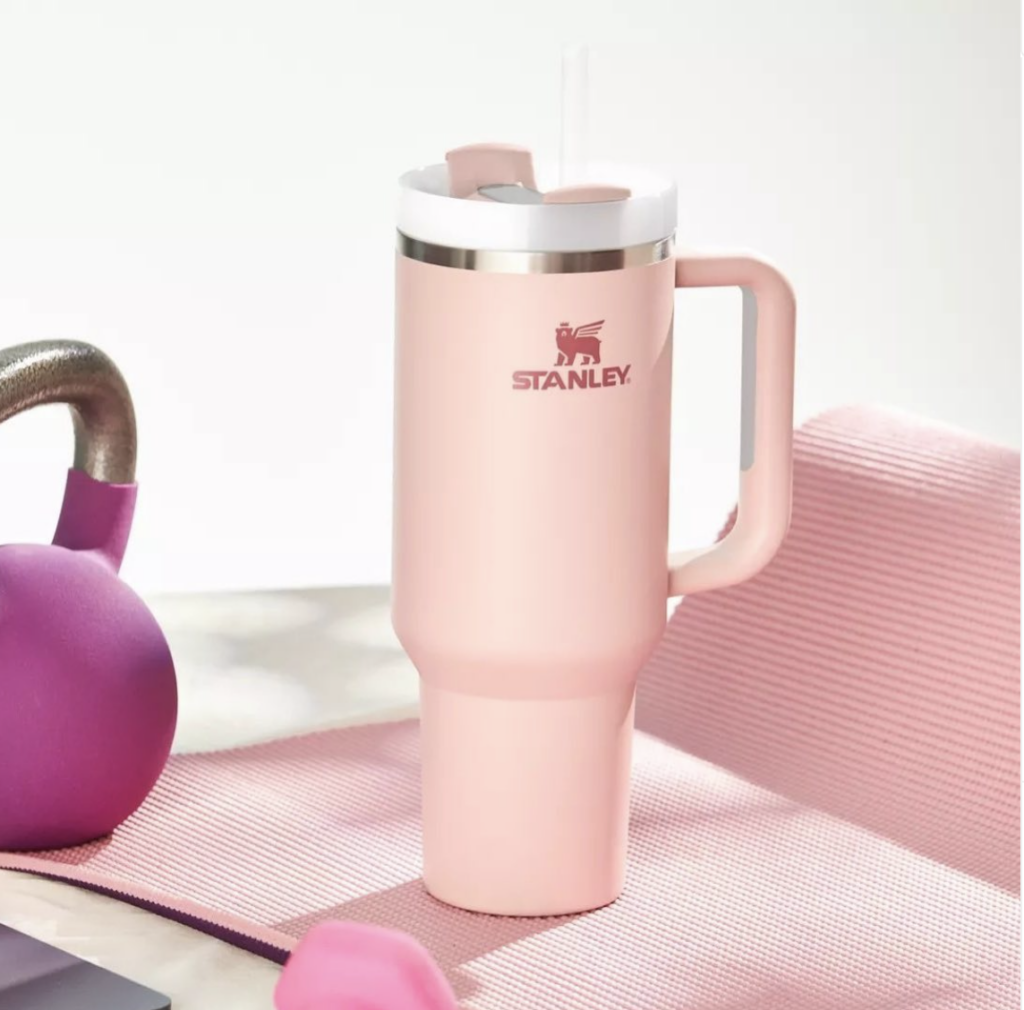 Without a doubt I believe the Stanley cups are worth the hype! While there are a few minor flaws, the features this cup offers are worth the investment. If you're considering purchasing a Stanley cup of your own, I totally recommend you bookmark your favorite color and give it a try!
Do you think Stanley cups are worth all the hype? Please let me know in the comments! And to keep up with everything on the blog, check out my recent posts: