Our first quote for our countertops cost almost gave me a heart attack.
If you saw my Instagram stories, you may have seen a beautiful Calcutta Viola marble that was on my mood board and I shared a sample in my stories. I loved everything about it!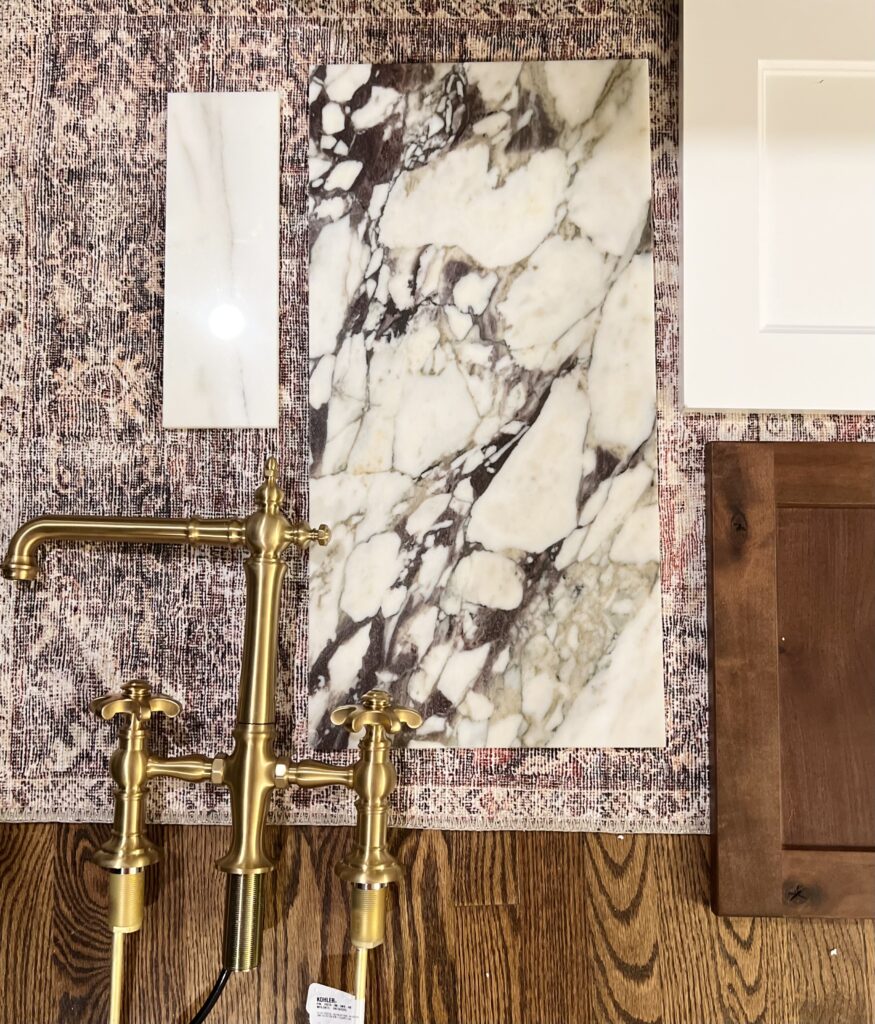 Our Original Countertop Plan
When I went to the slab yard and met with a saleswoman, I initially planned for Quartz on the perimeter and marble on the island. We drew up the plan and the quote for Quartz and Marble was $28,000. GULP. I know that price may seem pretty good for a large kitchen with marble and high end quartz but it was 2.5x the price I paid 2 years ago for a similar kitchen (House 13 Countertops came in around $12k but we did all Cambria Quartz in Dovestone). I expected marble to be more but wowza!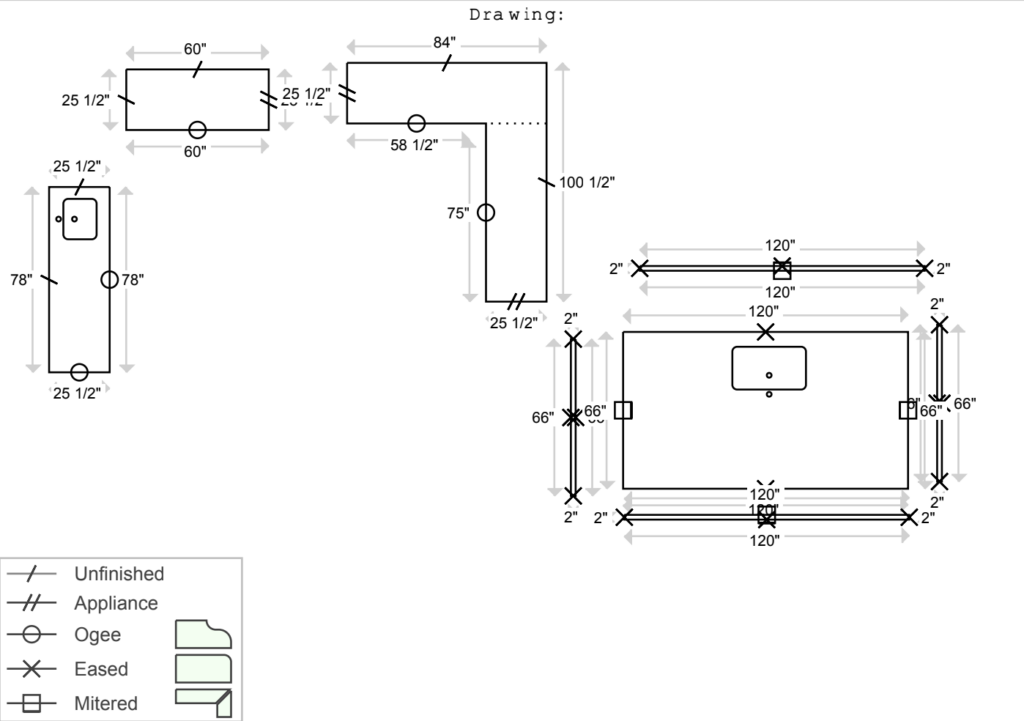 Countertops for our 10 foot island
We were having a really hard time finding a slab of Calcutta Viola that was large enough for our island. We even looked for Calcutta Gold, thinking we'd have more options. It wasn't looking good and the prices kept going up.
While I'd technically still be on budget for the kitchen, it just felt silly to spend double what I had assumed it would cost to do marble countertops on the island.
The more I thought about it, I definitely didn't love the marble TWICE as much as the quartz I had before. I decided to switch to Quartz and I'm thrilled with the decision. Quartz on the island will tie in so nicely with the white perimeter cabinets!
I ended up choosing Hanstone Quartz (Yorkville).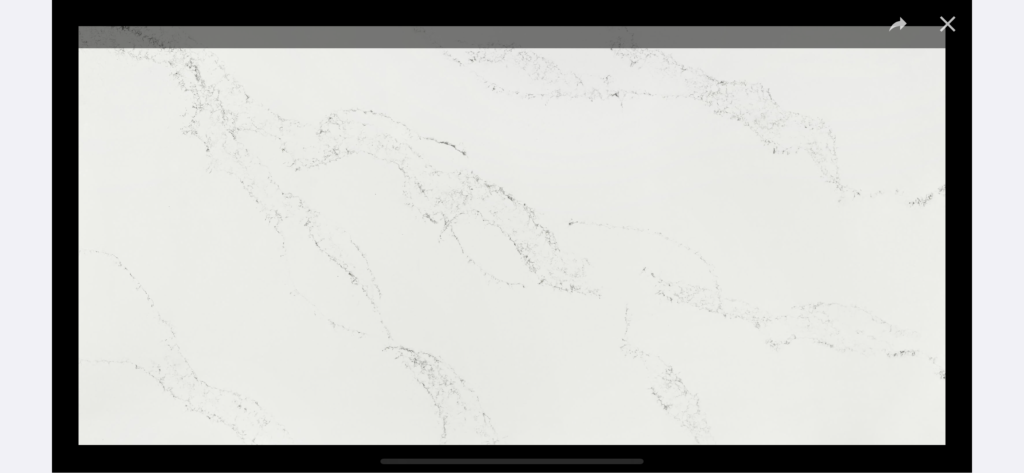 I do plan on using Calcutta Viola on my bedroom fireplace to get my fix. Remember I have the Voila coffee table in my living room too! I just love that stone but I can certainly use it in other spaces.
Perimeter Countertops
I had toyed with the idea of doing dark perimeter countertops when I was designing the kitchen but wasn't familiar with a lot of dark stone options, having never done it before. The dark perimeter countertops kept coming back to my mind and I kept feeling a nudge to explore that option. While walking around the slab yard, Ollie and I found one I LOVED then come to find out it was actually granite and less expensive! YAHOO!!!
We chose Negresco granite (honed) and I swear it looks just like soapstone!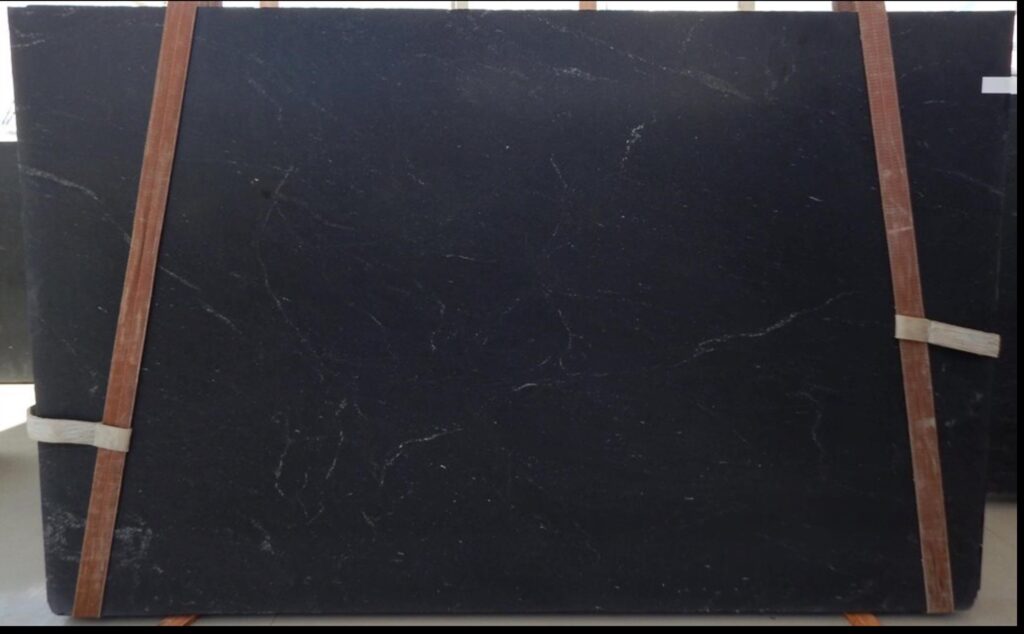 I love the look of soapstone but it can be a little tricky to maintain. It scratches pretty easily and oils from fingers, foods, spills etc can cause it to darken in some spots. You have to oil it with mineral oil to refresh the sheen and it just wasn't something I felt comfortable with. I don't like the unknown in these types of situations.
Granite is extremely durable and only needs resealing every 2-5 years or so. Depends on the sealer you use but its extremely low maintenance and durable.
Negresco is an absolutely beautiful granite that has smoky white veins swirling throughout a pitch-black backdrop with a nice suede finish. When I saw it in person, it looked like the beautiful soapstone I love but without the possibility of dark spots and fiddling with the mineral oil. I feel really, really good about this choice! I love the subtle white veining too!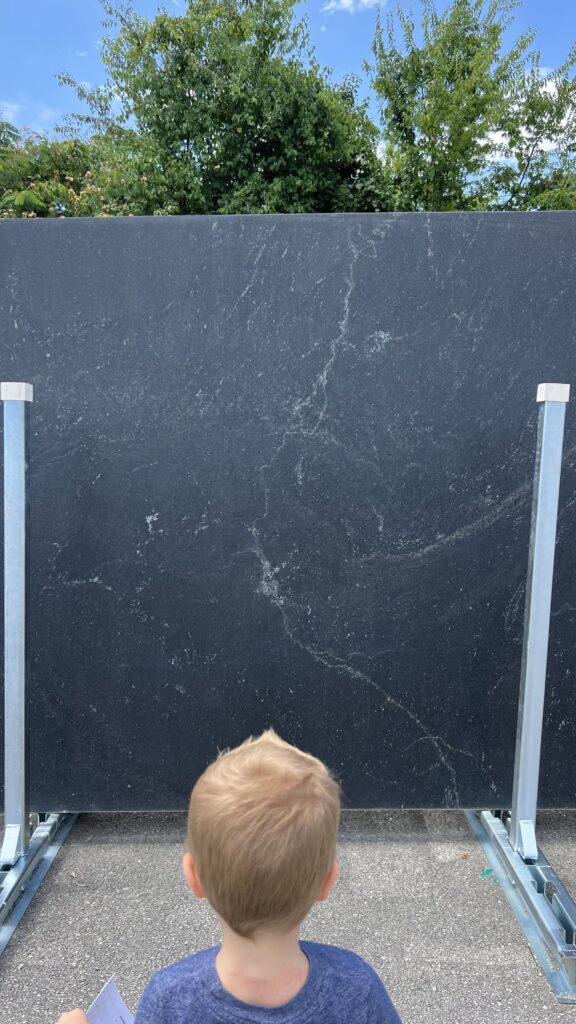 Our Final Countertops Cost
Being flexible and willing to make changes and pivot when necessary brought my countertops cost from $28k down to $13k! I don't feel like I'm sacrificing anything and I'm thrilled to have more wiggle room in the kitchen renovation budget!