One of the most underrated steps in a kitchen remodel? Cabinet design! So many people get caught up in choosing materials and colors that they forget the more practical aspects of their kitchen. But the right layout is key for maximizing your storage and making your kitchen more functional. If you're embarking on your own remodel, here are some kitchen cabinet ideas to get you started!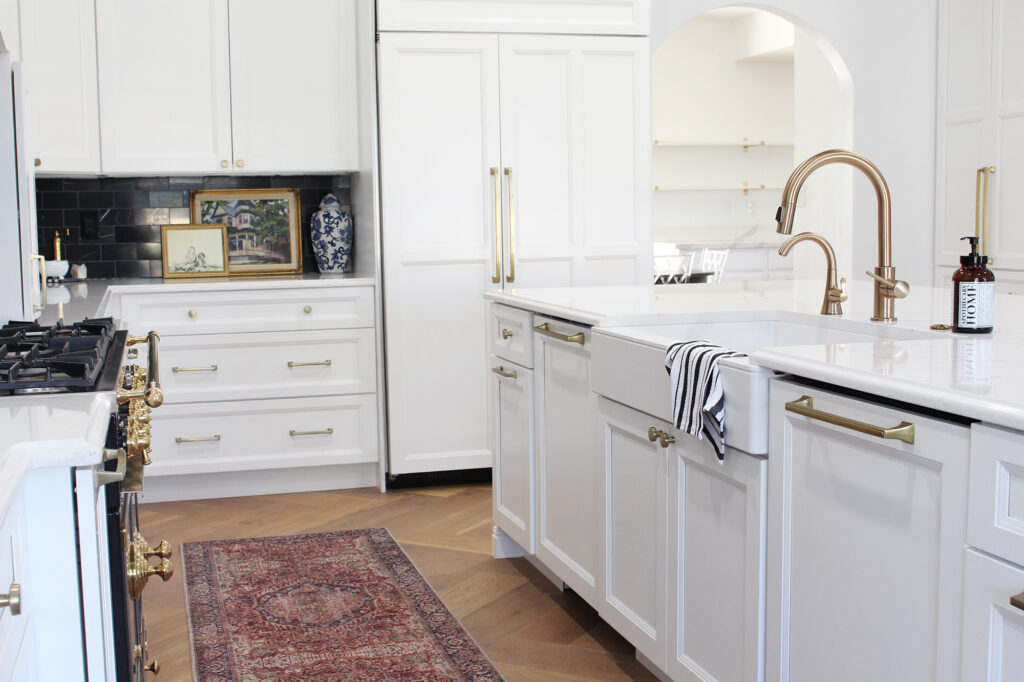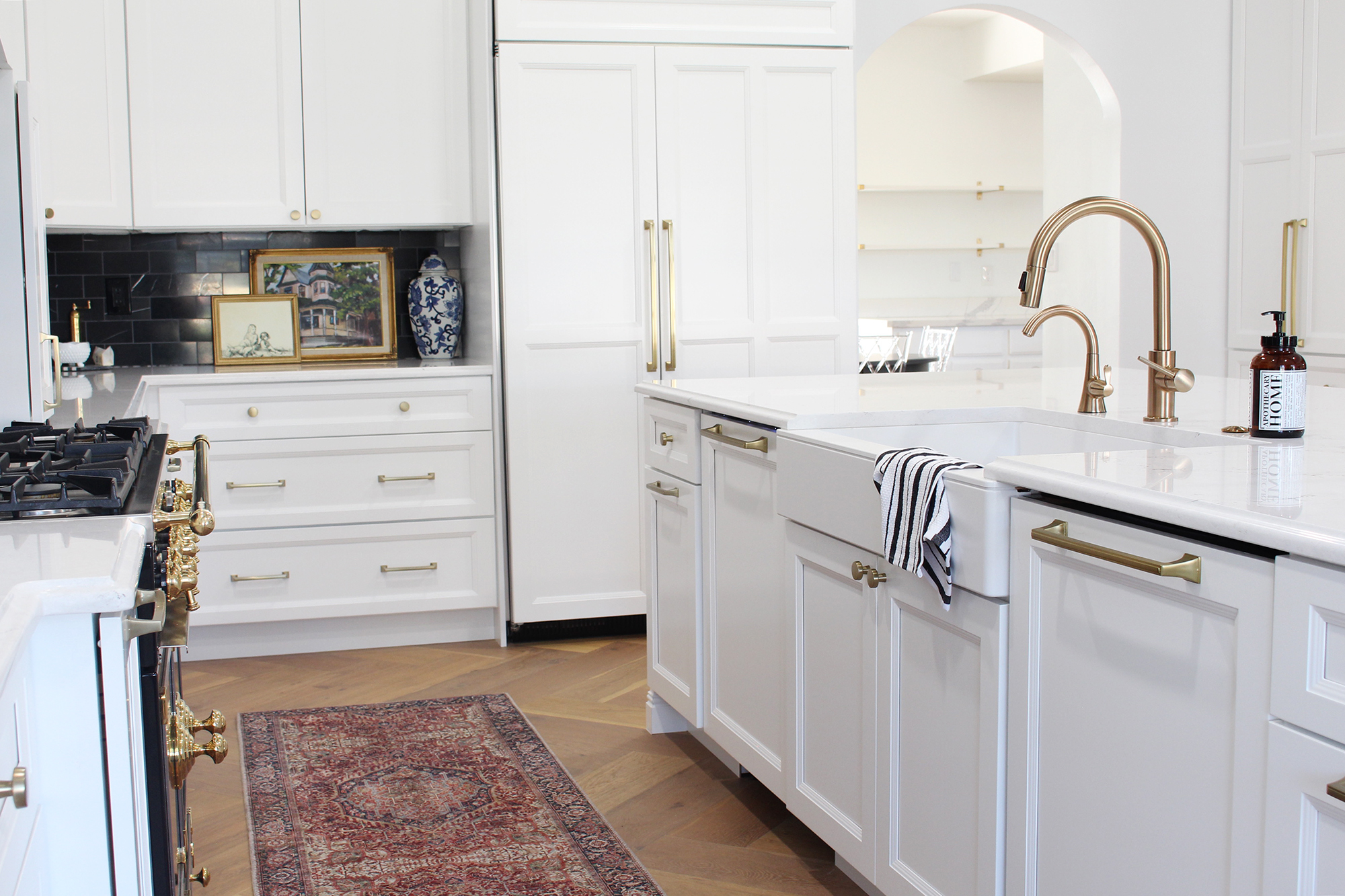 Kitchen Cabinets vs. Drawers
Before you embark on a kitchen remodel, you have to decide what you need out of your kitchen storage. One of the toughest choices is how you should divide your kitchen storage between cabinets and drawers.
Cabinets are great for storing larger appliances, bakeware and cutting boards but drawers, on the other hand, are better for pantry items. smaller appliances, utensils, and stackable dishware. 
My ideal kitchen has a combination of the two with mostly drawers. I've seen plenty of beautiful, functional kitchens that have only drawers or only cabinets! Consider your current dishware and appliances, and then make a plan for your new space.

Try These Kitchen Cabinet Ideas
Islands
Kitchen islands are probably the most popular, most sought-after kitchen cabinet features. These are freestanding cabinets that sit in the open space in the middle of a kitchen. They usually feature a solid countertop, but they're also a great place to install your kitchen sink, especially if you don't have a window in your kitchen.
I love kitchen islands because they provide tons of extra counter space while also opening up the room. Keep in mind, though, that designing around and installing an island can be tricky, especially if you're installing appliances. But if you bake a lot, collaborate on meals with a partner, or just don't want to feel cornered off when you're chopping veggies, an island is a great option.
If you're feeling stuck on an kitchen layout with an island, it's recommended to have your sink on the island and your stove stop directly behind you.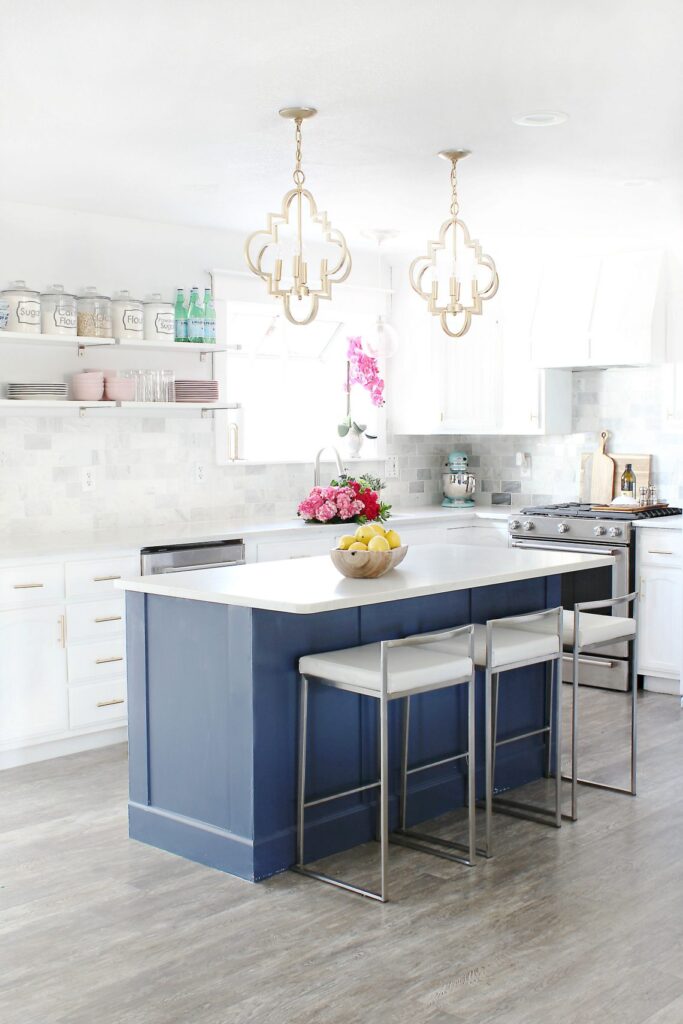 Peninsulas
If you don't have the floor space for an island but still want extra counter space, consider a peninsula. It's similar to an island, but instead of being truly freestanding, it's attached to another countertop or the wall on one side. Think L shaped. Not only are they great for food prep, but they can also serve as breakfast nooks or bars! 
Unlike an island, a peninsula creates a visual and physical barrier between the kitchen and the rest of the home. Depending on your home layout, that can be a good thing or a bad thing! I always recommend keeping your peninsula countertop clear of decor to keep the kitchen looking airy and open. If you're working with a smaller kitchen space or don't have a formal dining room, a peninsula can be a great way to maximize storage and seating space.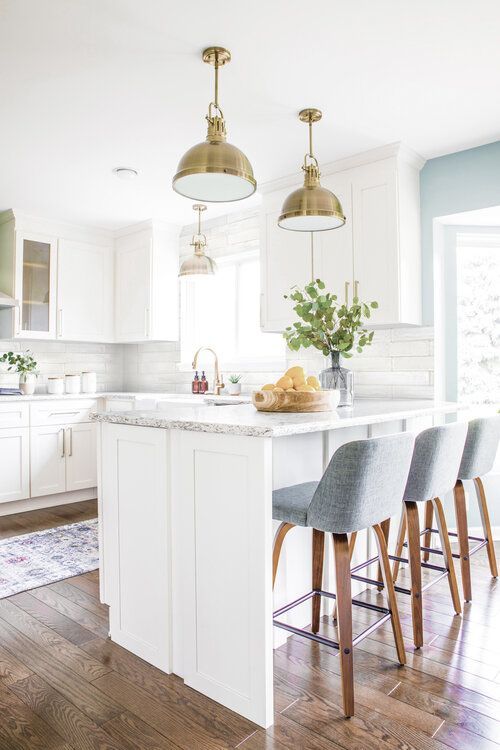 I had a peninsula kitchen in a previous home that we converted to an island for more space. You can read more about that journey here.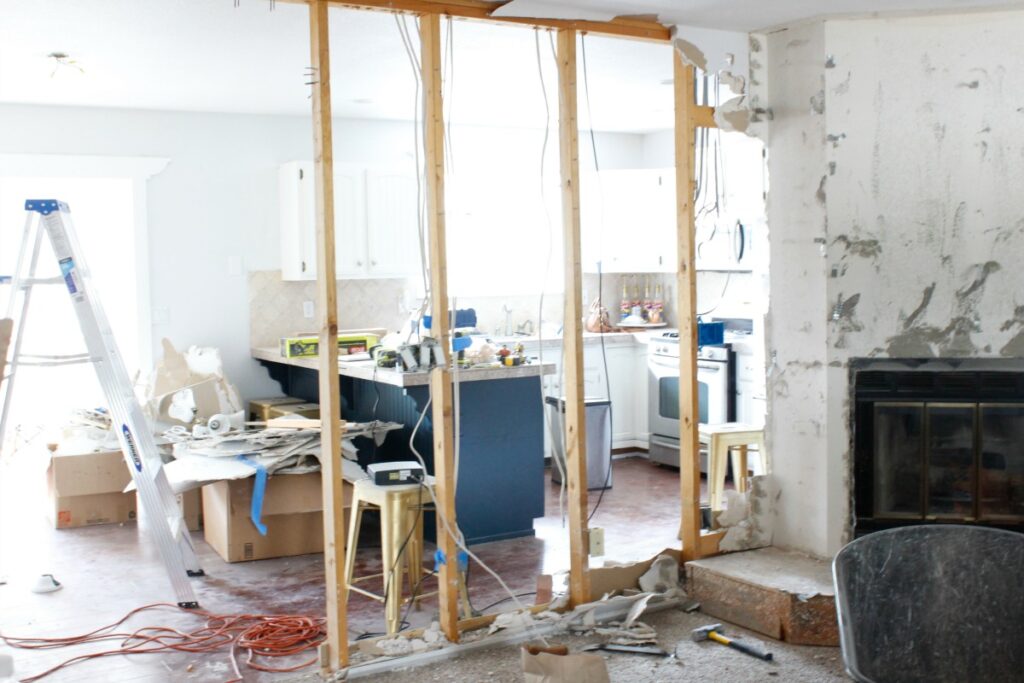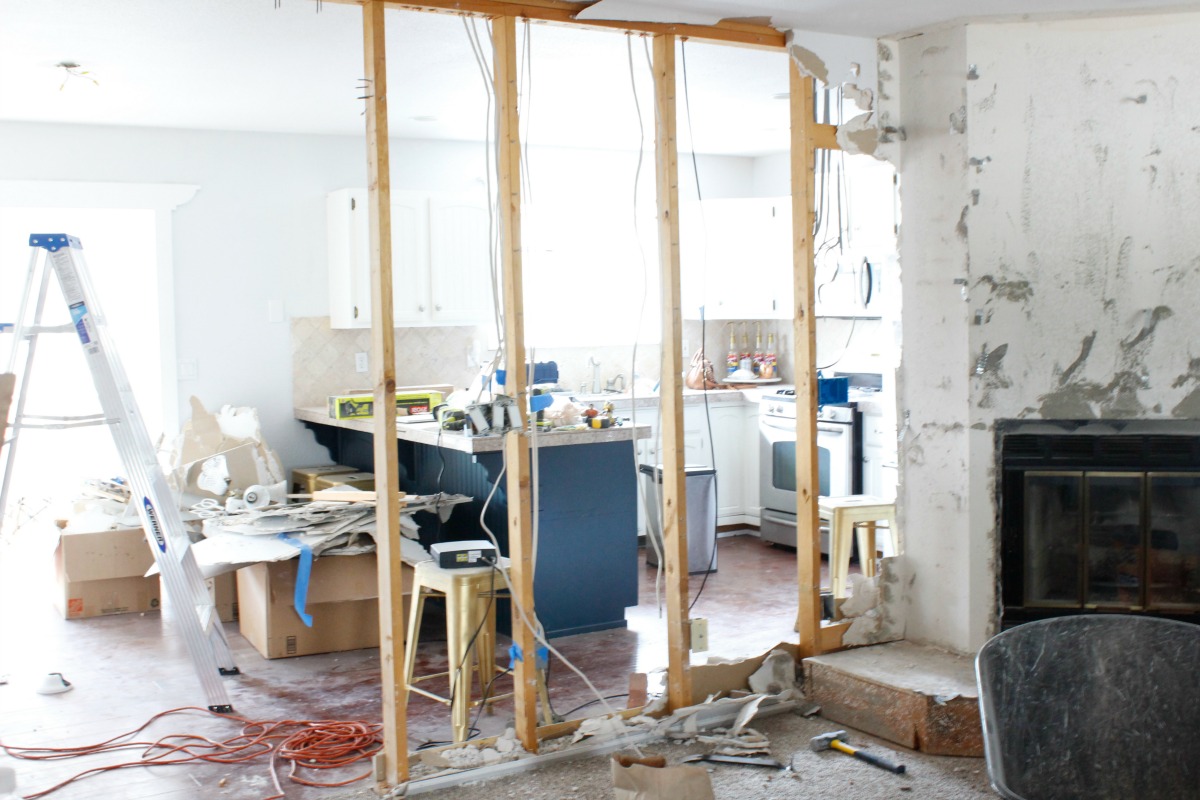 Galley Kitchens
Of course, not every kitchen is built for an open floor plan. For smaller spaces, consider a galley kitchen! A galley kitchen is a long, narrow space with cabinets down either side and an aisle in the middle. It works with the shape of the kitchen, not against it.
While it's not the most popular kitchen layout, galley kitchens don't get enough credit! They still offer plenty of counter space, and if you're smart about your cabinets and drawers, they can offer tons of storage. Plus, with the right decor, they can look super cozy!
My best tip for designing a galley kitchen is to keep the decor simple. Light cabinets or countertops will make the space look larger, and minimalist decor can keep it from being too visually overwhelming.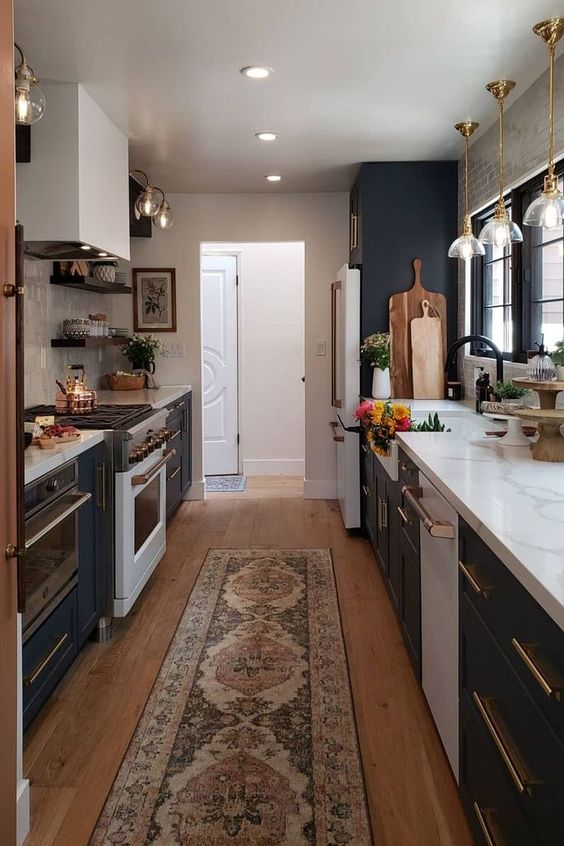 Unique Kitchen Cabinet Ideas to Consider
When you're remodeling your kitchen, it's not just the layout you have to consider. You also need to choose the type of cabinets you're going to install. Here are some kitchen cabinet ideas to help maximize storage and keep your kitchen organized.
Pantry-Style Kitchen Cabinets
If your home doesn't have a separate pantry, definitely consider installing pantry-style cabinets. They'll keep all your ingredients and snacks in one, easy-to-access location. For even more functionality, consider sliding shelves! No more digging through cereal boxes and canned veggies to reach ingredients in the back.
Spice Drawers
Specialty ingredients call for specialty cabinets! A wide, shallow drawer near the stove is perfect for storing spices. They'll be close at hand when you need them, and they won't end up buried in the back of a larger cabinet.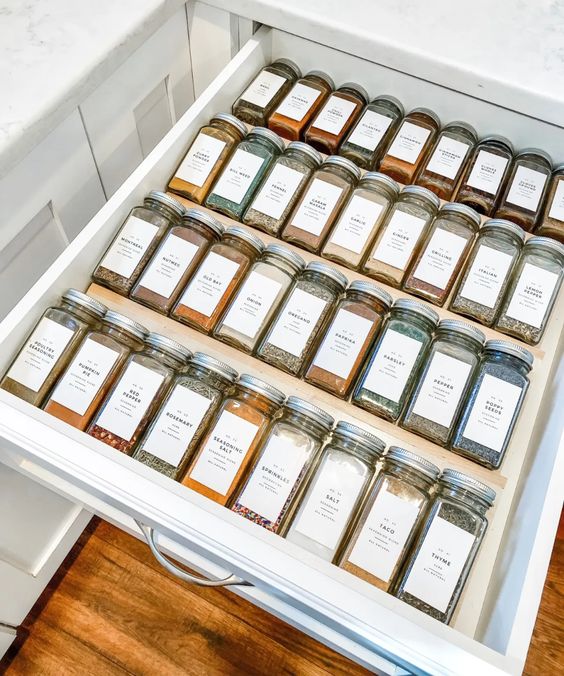 Baking Sheet Cabinets
In my opinion, every kitchen needs a baking sheet cabinet. This is a tall, thin cabinet near the stove where you can store your baking sheets on-end. For larger cabinets, you can install dividers to keep your baking sheets organized. It's also a great spot to put muffin pans, cutting boards, and cooling racks.
Looking For Inspiration?
Check out these posts for more tips, tricks, and information on making your kitchen look its best!