In my opinion, aged brass hardware is one of the easiest and most beautiful ways to add an antique touch to your home. And if you don't want to wait years for your brass to develop a natural patina, you've come to the right place! Here are three easy ways to age brass hardware for that timeless old-school look.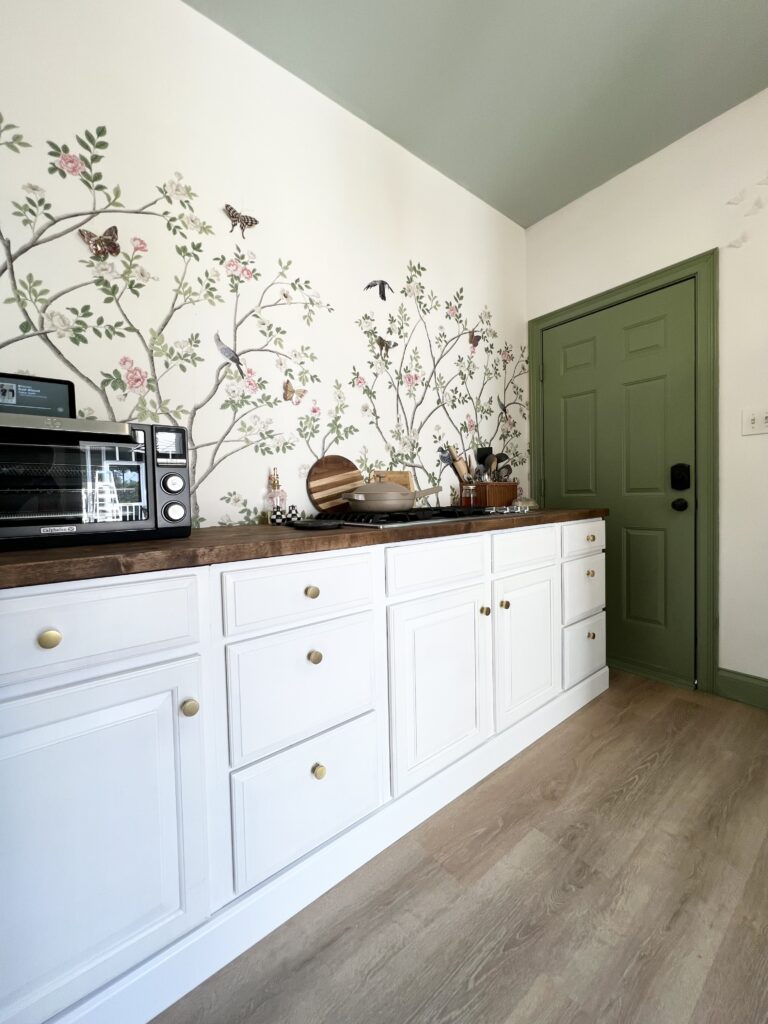 Types of Brass Hardware
The type of brass hardware you buy will determine how it ages. Lacquered brass is sealed with a thin coat of varnish, which prevents aging. Unlacquered brass is unsealed, so it will darken and develop signs of aging over time. This aged look is called patina, which is what most people are after when they purchase aged or unlacquered brass hardware.
If you haven't yet purchased brass hardware but you want the look of patina, be sure your pieces are labeled "unlacquered" or "unvarnished." Otherwise, you'll have to remove the varnish yourself!
If you already bought lacquered hardware, don't worry! It'll just require a little prep work before you artificially age it. Soak the hardware in a paint stripper overnight. Then, remove the lacquer with sandpaper.
3 Ways to Age Brass Hardware
1. Use a brass aging solution.
There are several companies online that sell brass aging solutions. (My favorite is this one on Amazon!) To age brass hardware, just soak them in the solution until they reach your desired darkness. Then, rinse them in water and dry them to halt the aging process.
2. Try vinegar.
If you're in a pinch and want to age your brass hardware with something you already have on hand, use vinegar! This is how I aged our brass knobs, and it worked beautifully. Put the vinegar and hardware pieces into a container together. Be sure the vinegar and hardware aren't touching but you can create a seal to contain the fumes. (I used a double boiler!) Wait until the hardware is as distressed as you want it, then rinse the pieces in water and dry them. I left our knobs for about 45 minutes, and I love the result! The longer you leave it in there, the more tarnished it will look Keep an eye on your hardware (a glass lid is ideal so you can watch the "aging" process.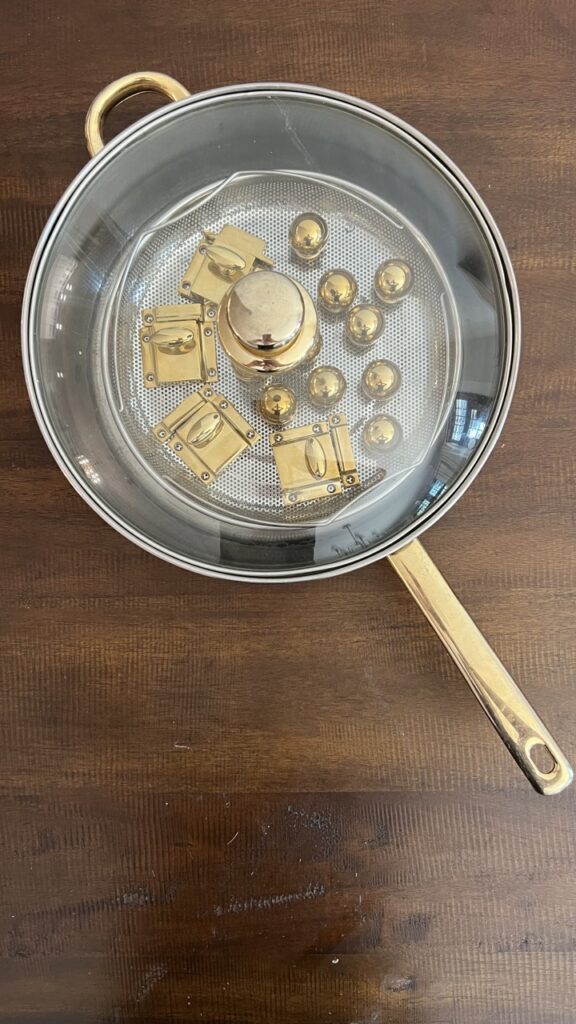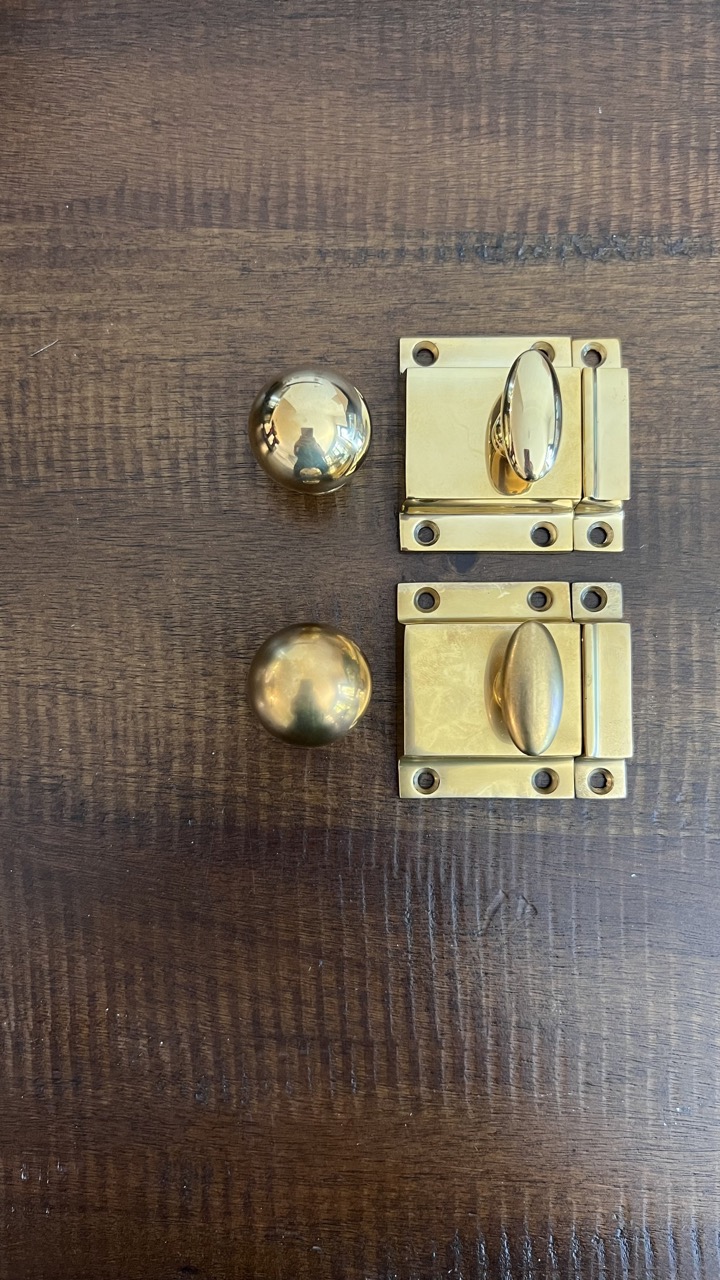 3. Give them time!
Unlacquered brass hardware will naturally age over time, developing that sought-after patina look entirely on their own. Just use your hardware as you normally would, and wash them with water and a mild soap so you don't disrupt the patina. It can take around two years to get the full effect, though, so be patient!
How to De-Age Brass Hardware
There's always a chance you'll artificially age your brass hardware and then decide you don't like the look. That's okay! You can easily de-age it with Barkeeper's Friend or Brasso for a shiny new look.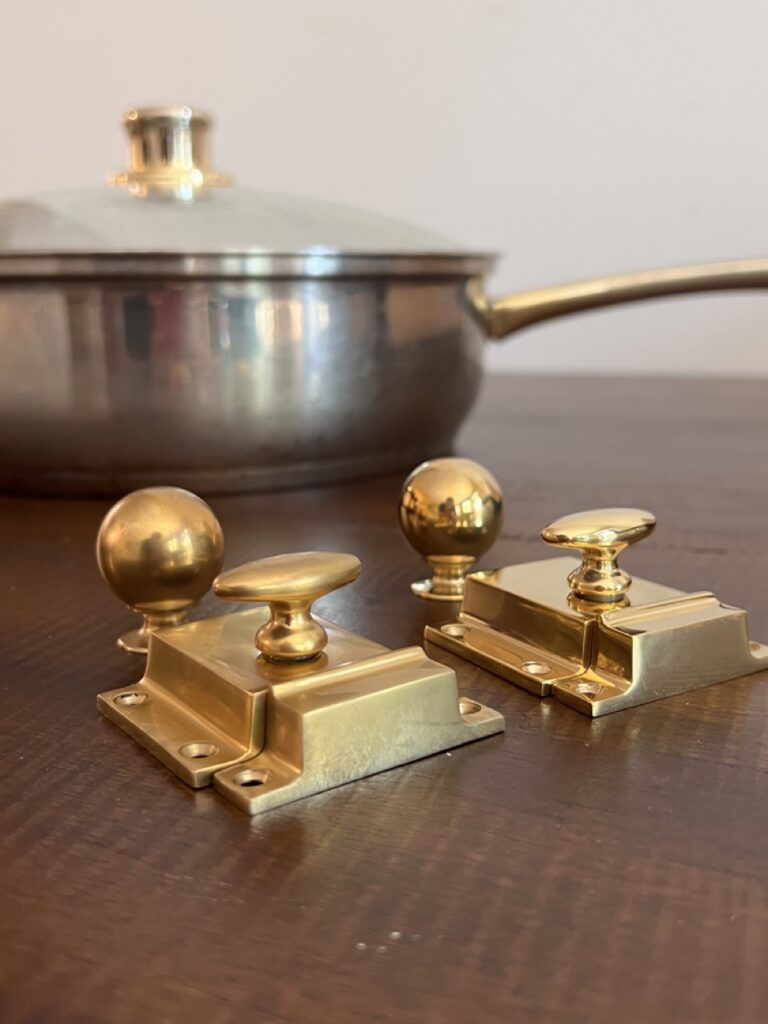 Looking For Inspiration?
Check out these posts for more tips, tricks, and information on making your home look its best!