Here is the Monarch Revival: Kitchen Makeover. If you watched my stories, you know that this isn't my end point with this space, but I'm REALLY happy with how it turned out until we do the full kitchen remodel. Savannah and Kyle flew out for 6 days to help me get started on this project and it was SO fun having them here. I miss doing projects with Sav! Before they came, Sav and I thought we had it all planned out with how we were going to do this, but then ended up changing it a couple more times, before we got the finished project. The white cabinets feel so fresh and clean and looking at these photos, I can't believe where we started just 12 days ago!
Before |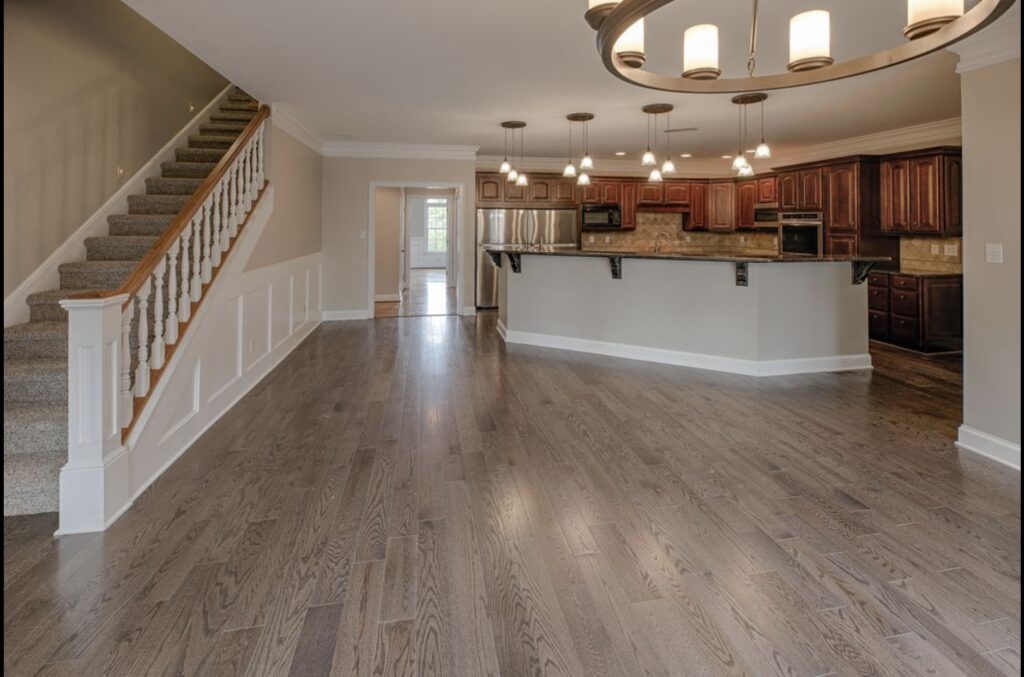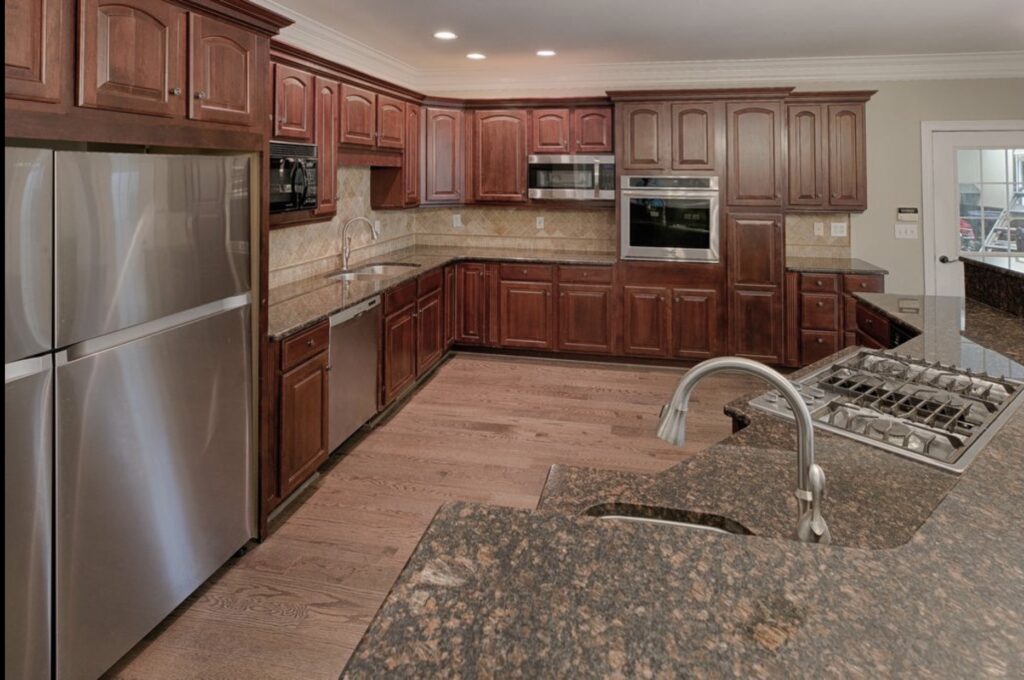 After |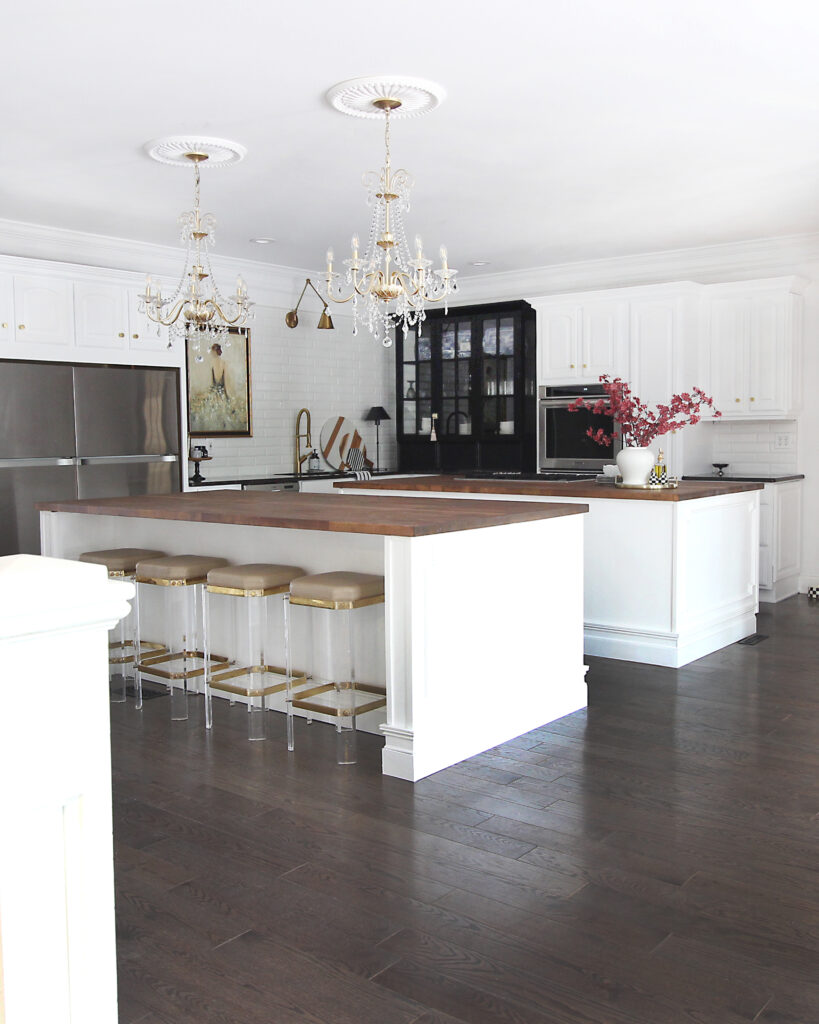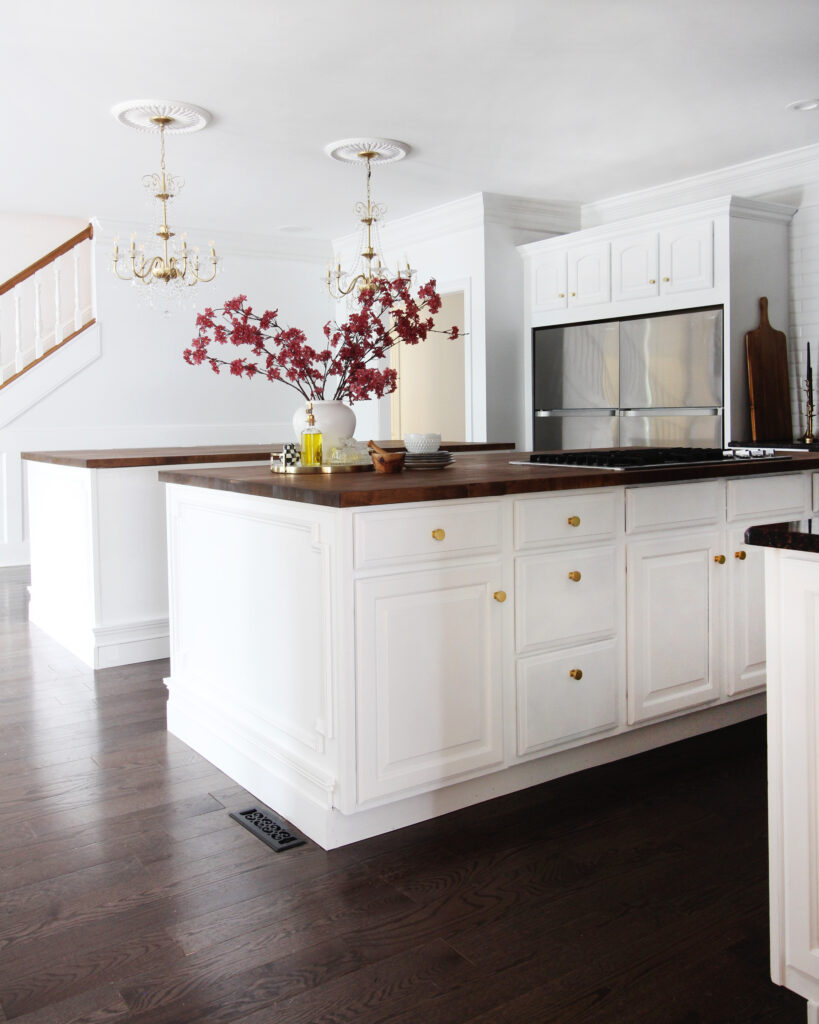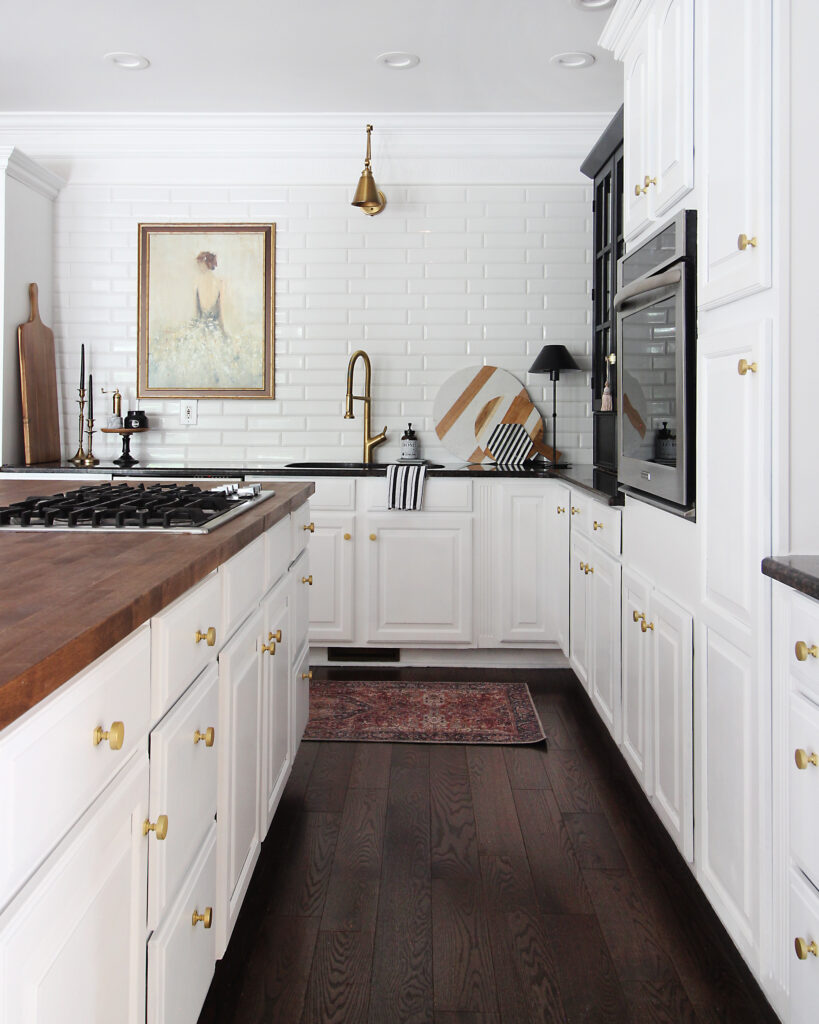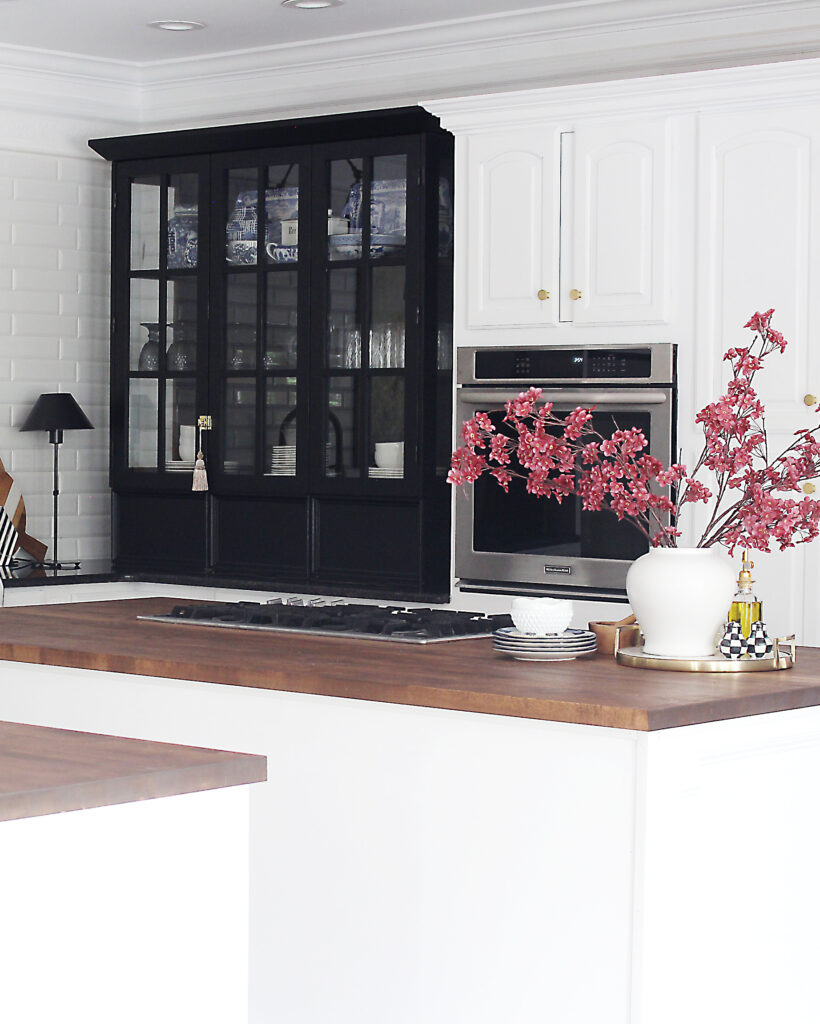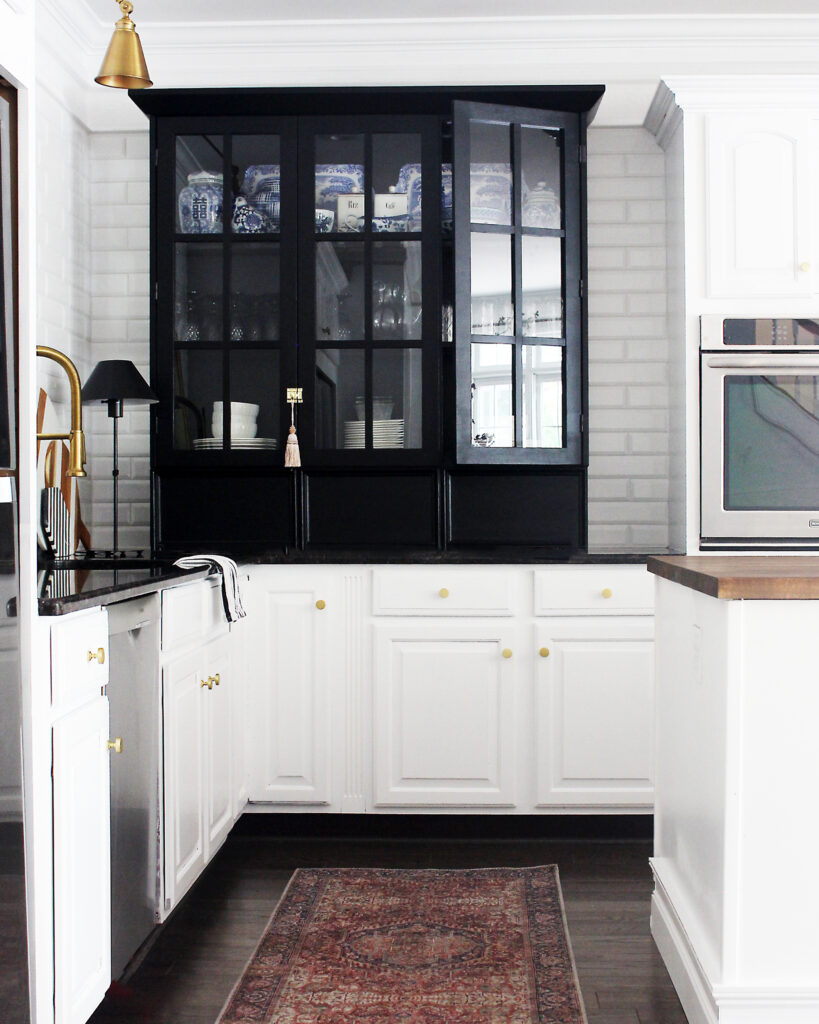 monarch revival: Kitchen Makeover Sources:
Wall Color: Behr Frost
Cabinet Color: Behr Ultra Pure White
Hutch: Behr Carbon
Chandeliers: Rustoleum Gold Metallic
Butcher Block Stain: Special Walnut – sealed with Tung OiI
Butcher Block: https://rstyle.me/+td9oIZ0HcOkcd0vZd4OiJQ
Faucet: https://rstyle.me/+OxdXg___ubXOMp5nVsVp7A
Sconce: https://rstyle.me/+5UhQVOhY6gMvSrmItAuMKw
Cabinet Pulls: https://rstyle.me/+o1SYrA9B-DpTEeuxxA_wKw
Hutch Latch: https://amzn.to/2RCO37Y
Rug/Runner: https://amzn.to/3fcdaqn
Art: At Home Stores
Tile: https://rstyle.me/+fvg8Yla2qfVVYUWeuIdmHg
Lamp: https://rstyle.me/+eoN9JUD0IANpbB8cXel0zg
Chandelier: https://rstyle.me/+BLm_ItUaioUinVJUIkDrBg
Ceiling Medallions: https://rstyle.me/+TA-FGPQD-PzHDrGNCHXayg
Floor Registers: https://amzn.to/3tFFWoh
Bar Stools: https://rstyle.me/+d7yBpCk9yHucgx3KdQrO9A
Salt & Pepper Shakers: https://rstyle.me/+gcx49P1yfa8q83O3VQhP1w
Towels: https://amzn.to/33y3sck
Love this look? Pin it!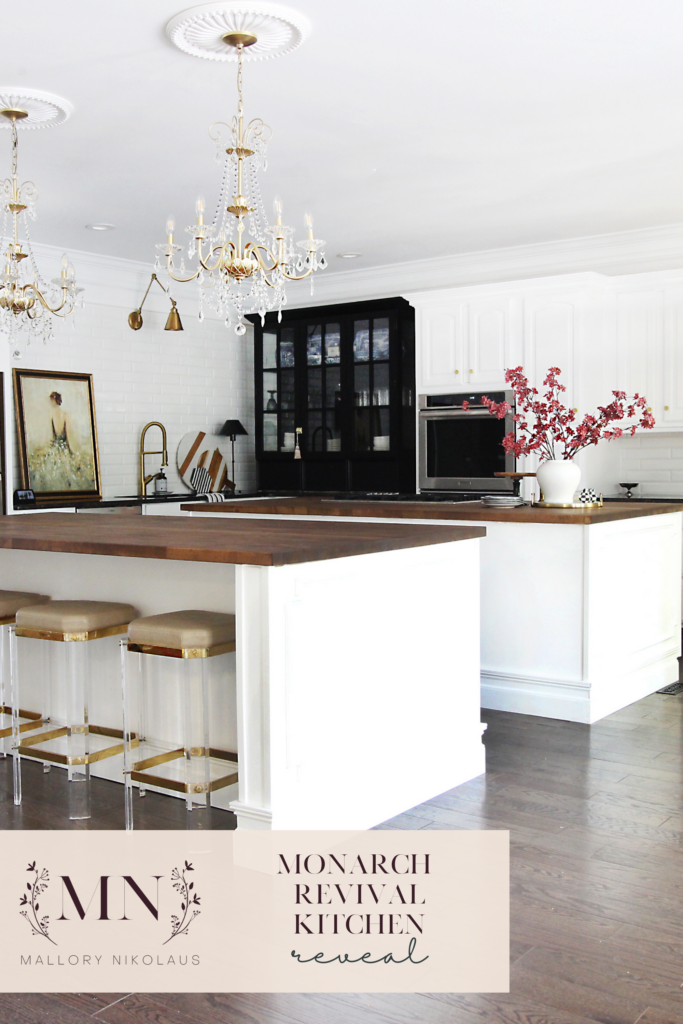 Want to see what else I'm working on? Follow along HERE!