I've showed you so much of our current home, The Monarch Revival, and our previous home, Monarch Manor.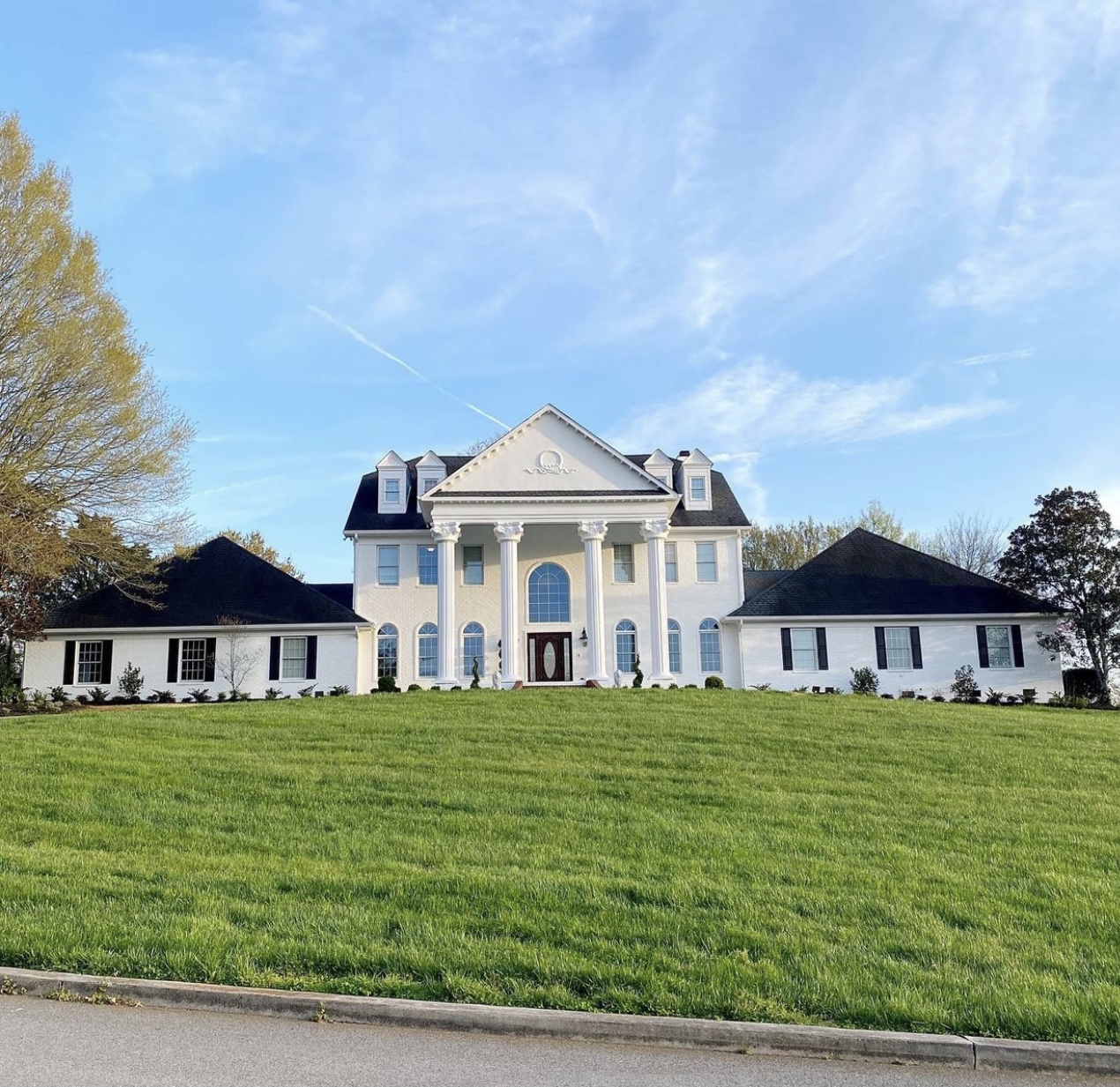 We are currently in the process of renovating our kitchen (by ourselves) and it's been one of the highlights of my year! We are assembling cabinets every chance we get and getting closer to the finish line everyday!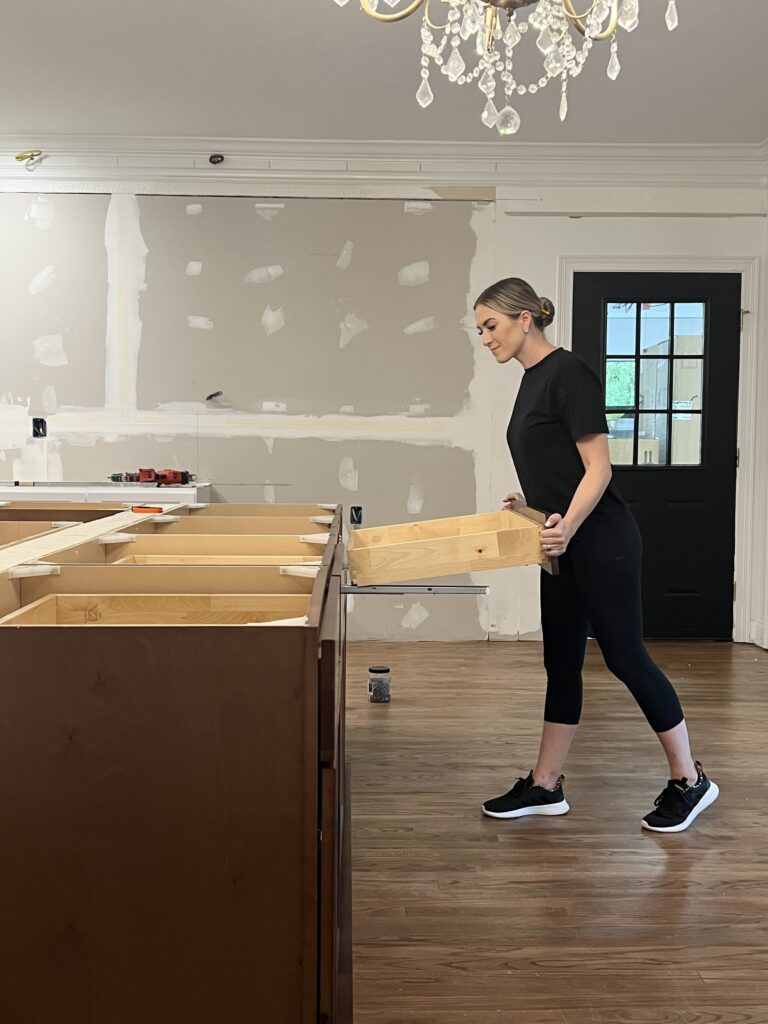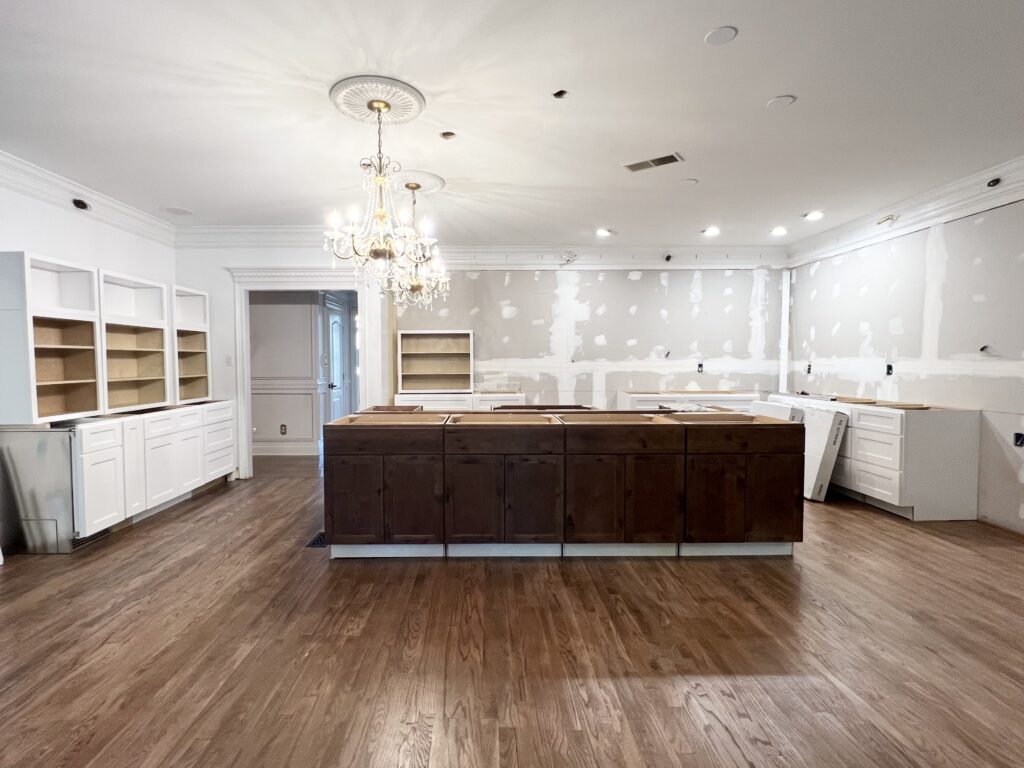 p.s. – I have gotten a few questions over the years about how and why we name our homes. A few reasons…it's fun! I love capturing our home's aesthetic and honoring the architectural design in a name. More realistically, I've renovated several homes over the years and it makes it easier to sort via Instagram hashtags, my photo folders etc. I tag each room I share appropriately so everyone can find a specific room or project if they want to reference back.
If we revisit past homes, we have:
If you didn't know, I used to blog with my bestie Savannah on Classy Clutter before I moved with my family to Tennessee for my husband's job. If you see photos of previous homes on another account – that's why!
When I take a drip down memory lane and look through these feeds, I'm reminded how far we have come and how many hours of DIY I have under my belt. While Craig was in dental school, we were renters for many years with our (then) 4 little boys. I would work 3 part-time jobs in addition to staying home with my babies to have enough money for the "extras" in our budget. I was blogging (yes, it's a paid job!), I ran a vinyl decal business, coached gymnastics and even did Family Portrait photography on the side when I could squeeze that in. For me, that extra budget was to afford inexpensive DIY projects, which in turn allowed me to blog about them so it was kind of an investment in myself.
Making our house a home has always been something I'm passionate about. It's been my full-time job since 2010. I do earn a full-time salary and put my husband through dental school with the help of student loans, which now I help pay off. Dental school is INSANELY expensive. LOL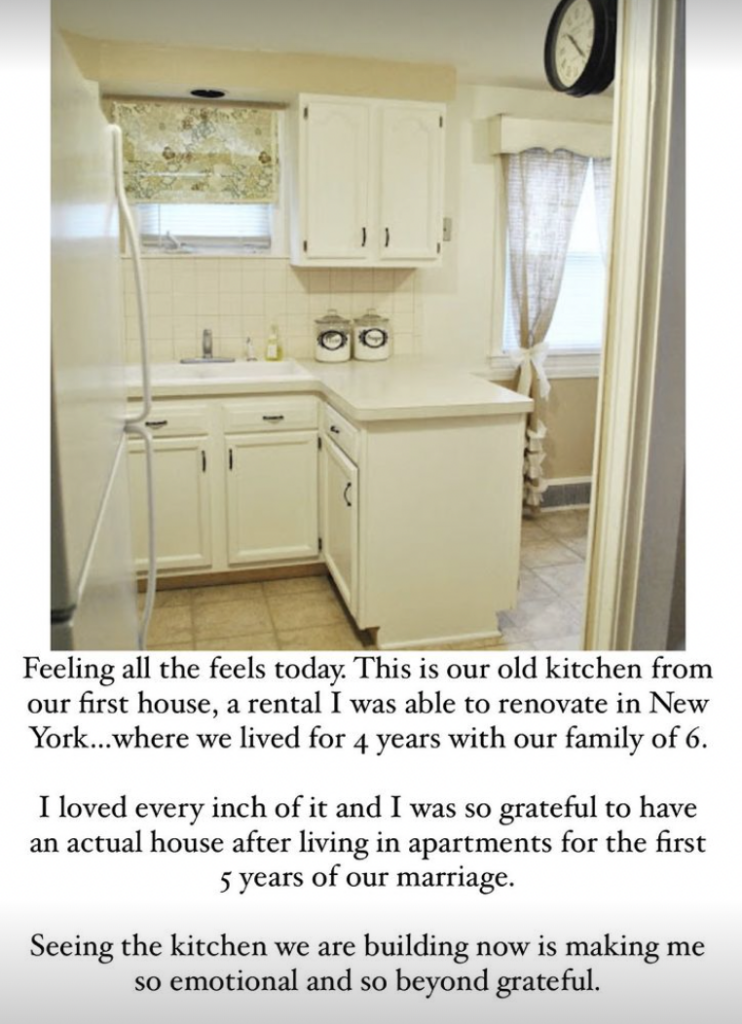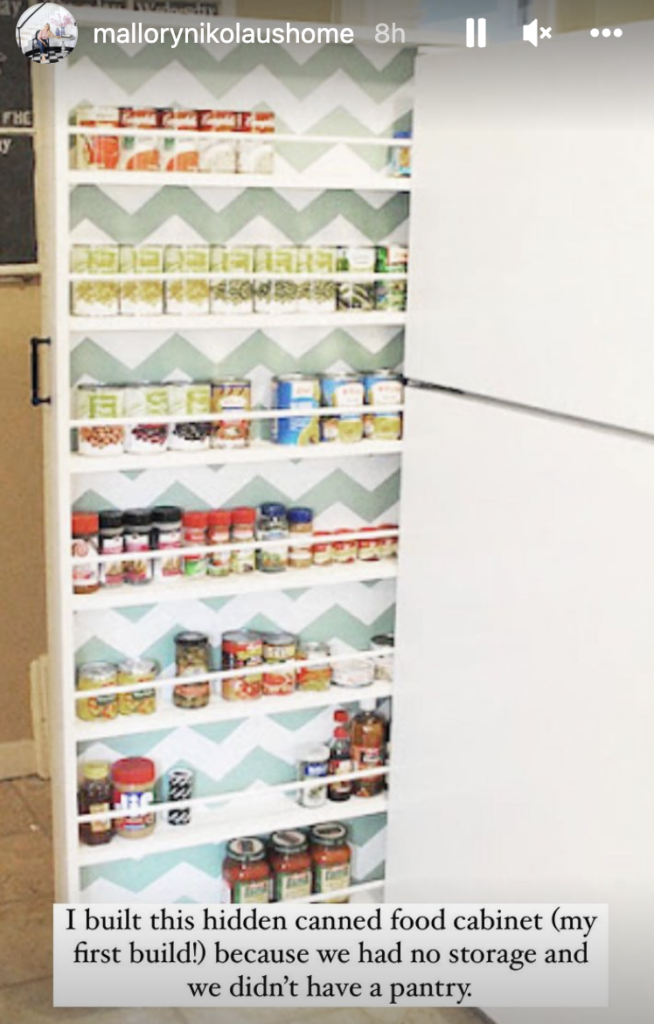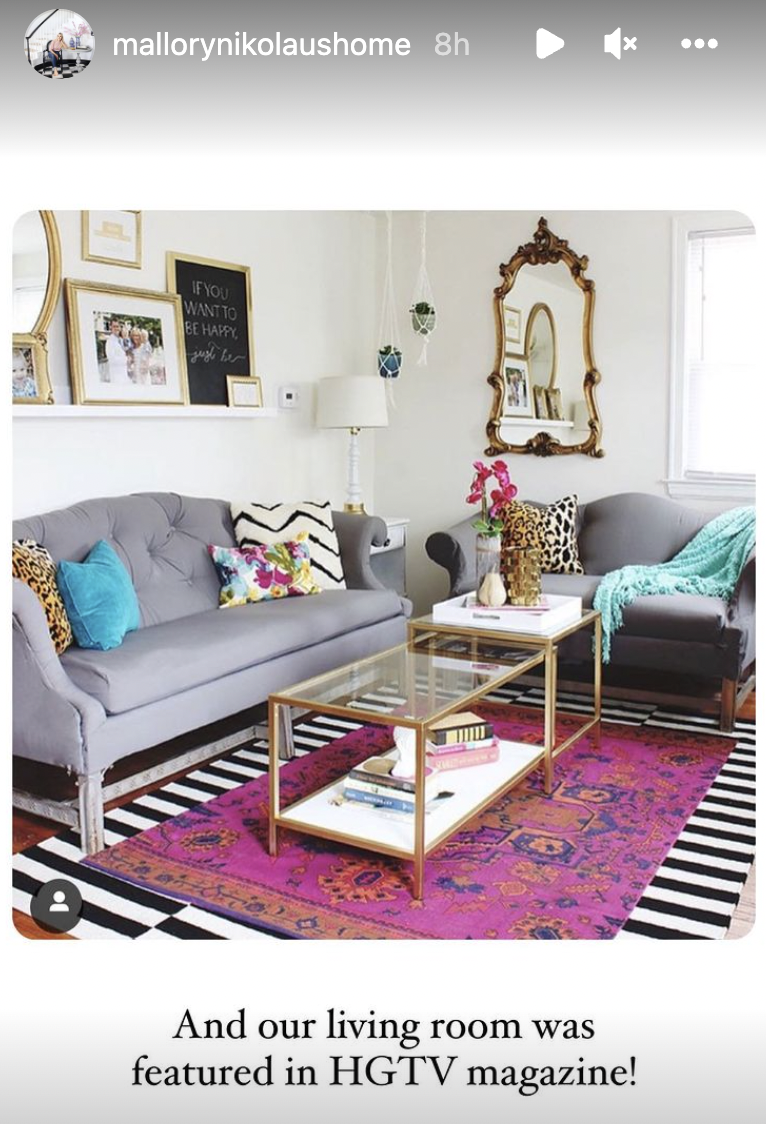 Sometimes I worry about how projects like this kitchen renovation are perceived by new followers. Big projects require a lot of time, budget and skill. Because DIY and design are my job, I have the resources and practice to make it happen. This was YEARS (like, 15 years!) in the making.
It can be really easy to see someone on the internet and assume that everything just came easy to them. There have been so many ups and downs along the way to get to this point. Some you've seen play out in real time, and other private matters you've cheered my on without knowing it just by showing up for me every day! We've been through some extremely heavy trials, most of which I have NEVER shared online and likely won't.
All of this to say, I hope you can look at my feed with fresh eyes and see parents of 5 who worked endlessly to clock the DIY hours to have the confidence to take on a project this size. If you're interested in DIY home projects, I promise – you can do it. Don't give up! And don't forget to watch lots of YouTube tutorials! Follow your favorite DIYers on Instagram and give it a go!
Back to these cabinets….
They are AMAZING and I feel so great about our choice to tackle this with RTA Cabinets! More to come on that later. In the meantime, I'm hanging out on stories sharing all of the behind scenes of getting these bad boys installed!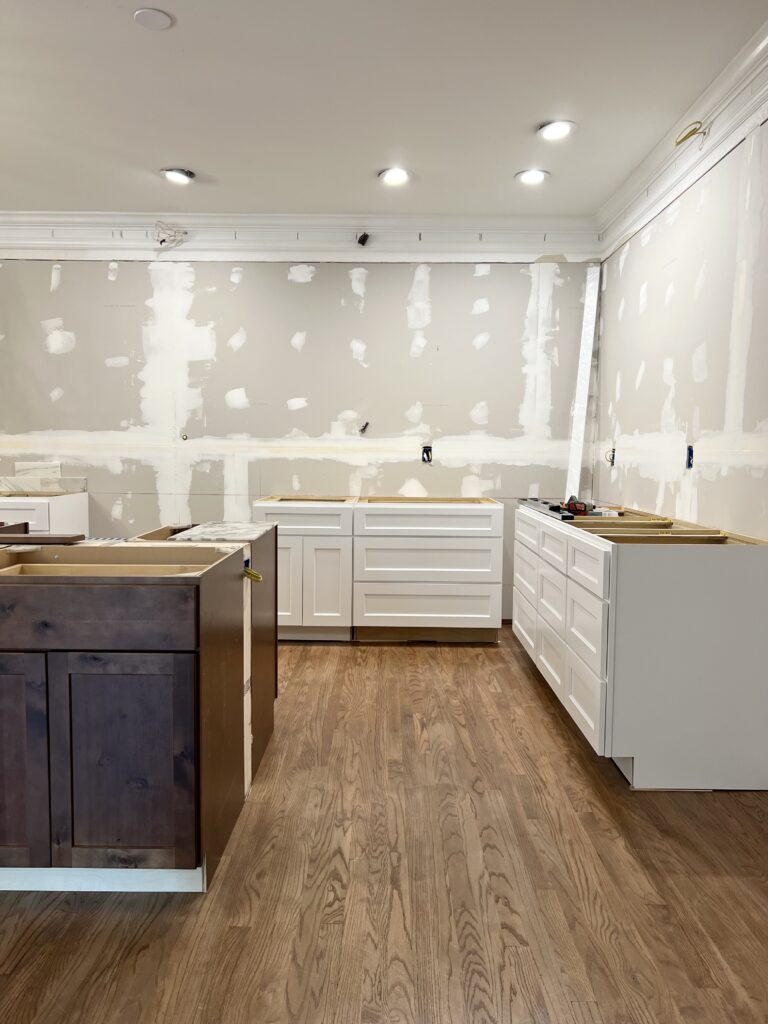 Have a great week, friends!