I mentioned on my blog post earlier this week that I've renovated several kitchens in my time as a homeowner (and a renter!). I have been blogging since before Instagram existed – 2010 to be exact! I used to blog with my bestie Savannah over on ClassyClutter.net before I moved to Knoxville with my family for my husband's job. It was a very special and treasured time in my life to tackle DIY projects with my best friend. I learned so much about myself, my style, and DIY along the way. The best thing about blogging and sharing online is that I've documented almost every project I've ever done and today on the blog, I thought it would be fun to look at ALL of my kitchens over the past 15 or so years!
Our First Home In Buffalo, NY!
This is our first place after we moved from Mesa, AZ to Buffalo, NY for my husband to attend dental school! We had essentially no storage, so this DIY spice rack felt like a necessity with a large family. I loved this project! Fun fact: It was my first project to go viral!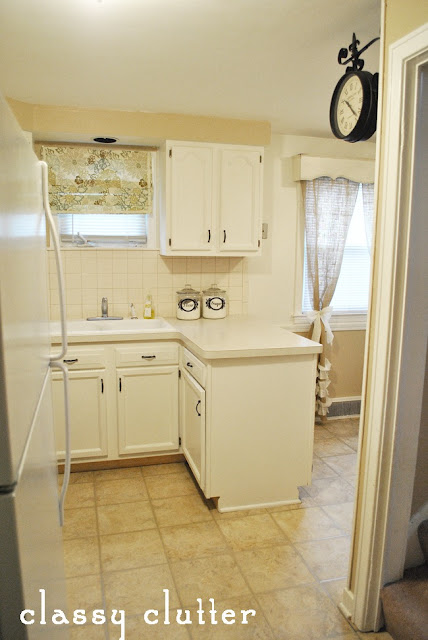 This was our rental home in Mesa, AZ after Craig finished school. We lived here while he did his residency program in Phoenix.
Okay, I still love this kitchen! I haven't looked at these photos in awhile and so many amazing memories came flooding back. What sticks out to me in this photo is how much paint and styling can change a kitchen! With permission from our landlord, we painted the cabinets white, switched out the lighting, and it looks a million times better!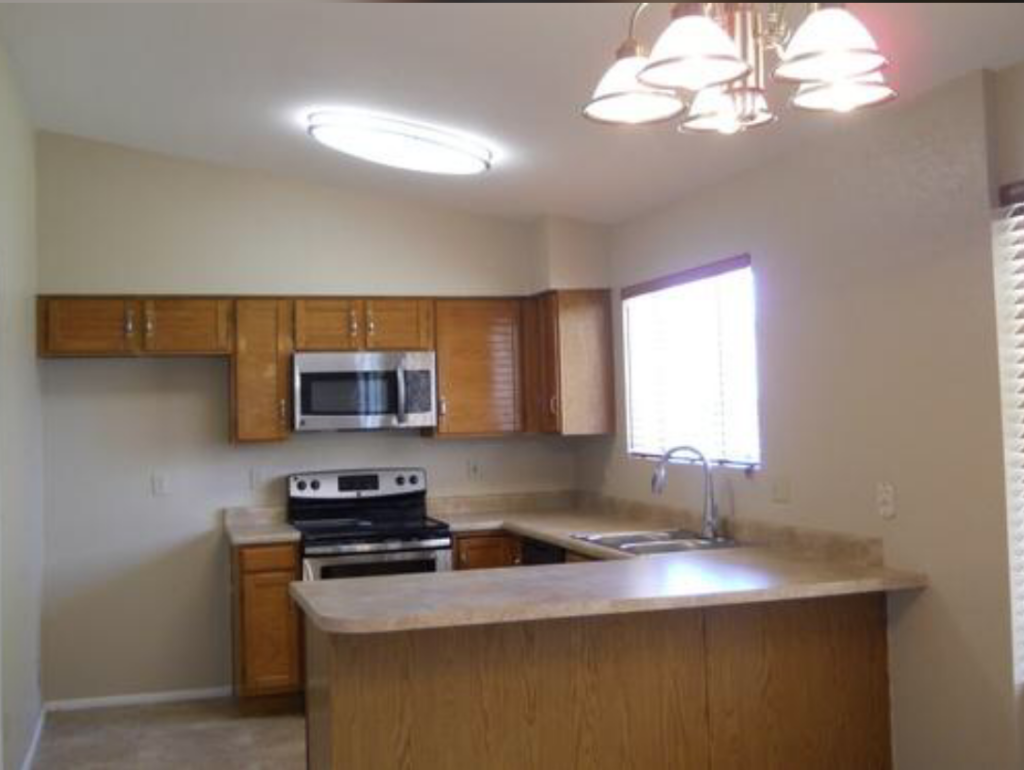 Did I see you checking out that backsplash? Yep, it's faux subway tile I did with a sharpie paint pen. I drew a backsplash on the walls because that is what fit our budget and rental agreement at the time.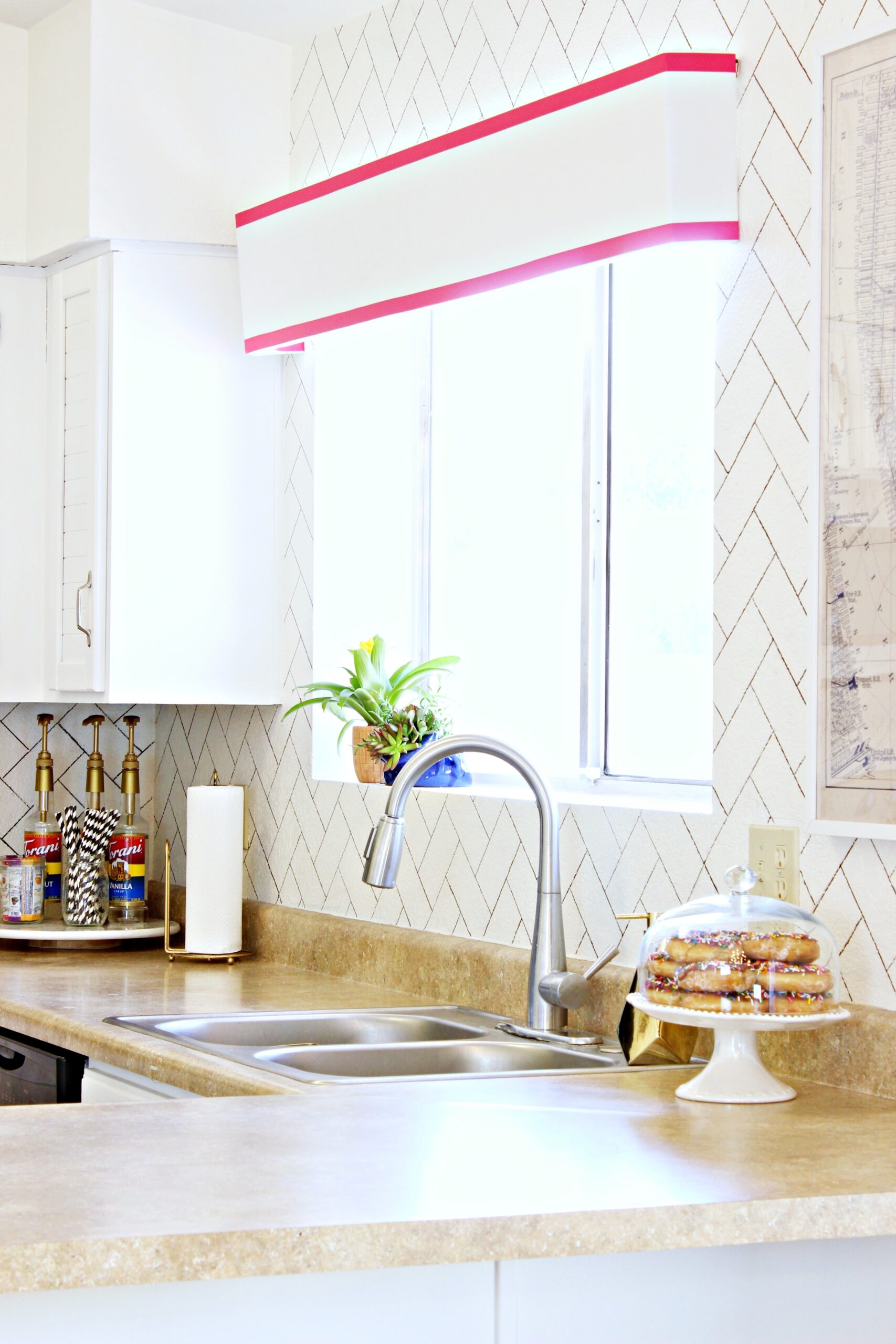 The first home we owned was in Prescott, AZ, about 2 hours north of Phoenix/Mesa. It was 1,700 square feet and the best house for our growing family! We ended up finding our dream home in Prescott just a short 13 months later (sound familiar?! haha!) This was the first home I had the permission (it was finally my house, not my landlords!), skills, and means to take on a big project like the kitchen and I'm so glad I did!
After removing a wall, it gave us more space to expand the kitchen from a peninsula to an island. I built this kitchen island myself with cabinets from The Home Depot. This was my biggest project to date and one of my most popular tutorials ever.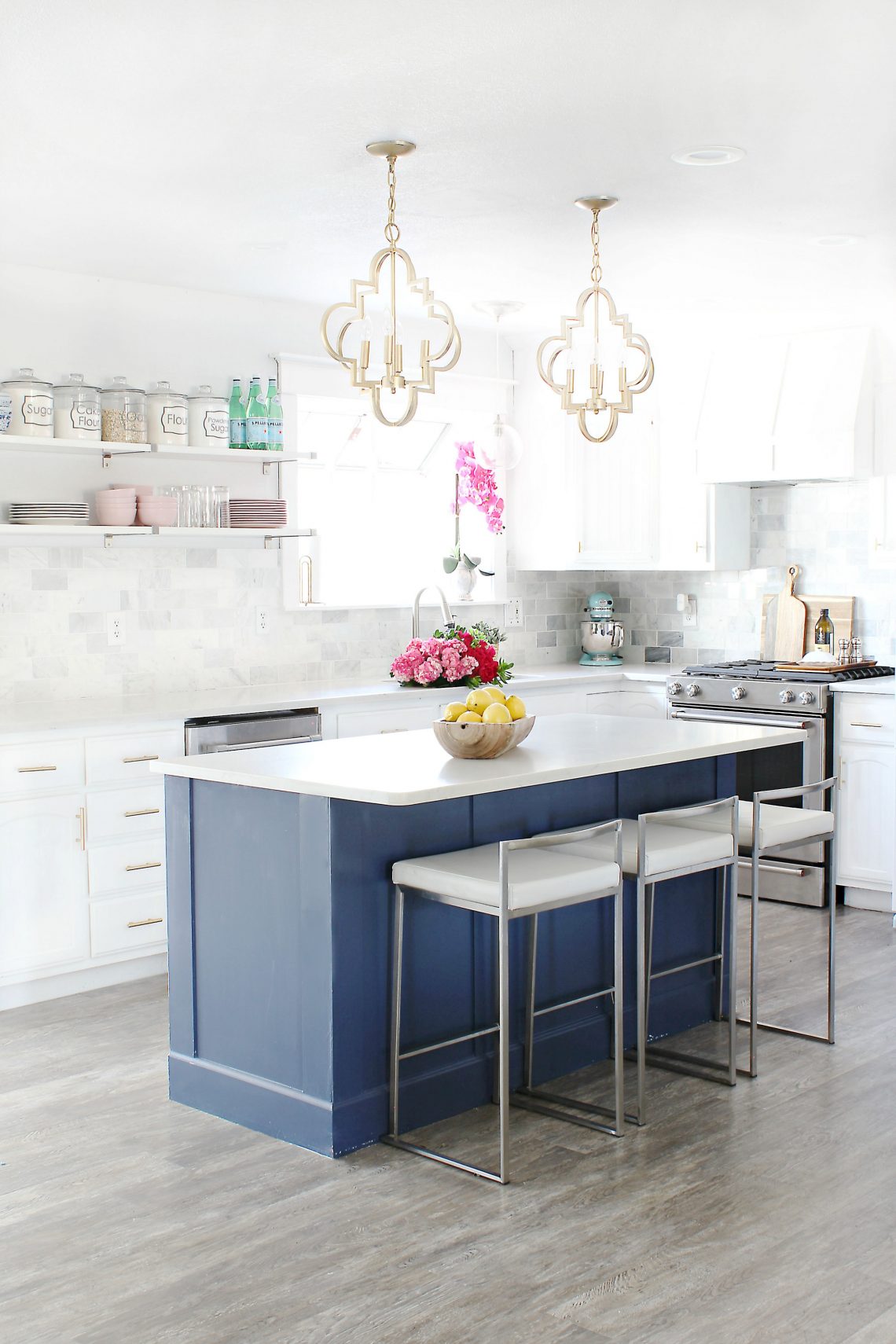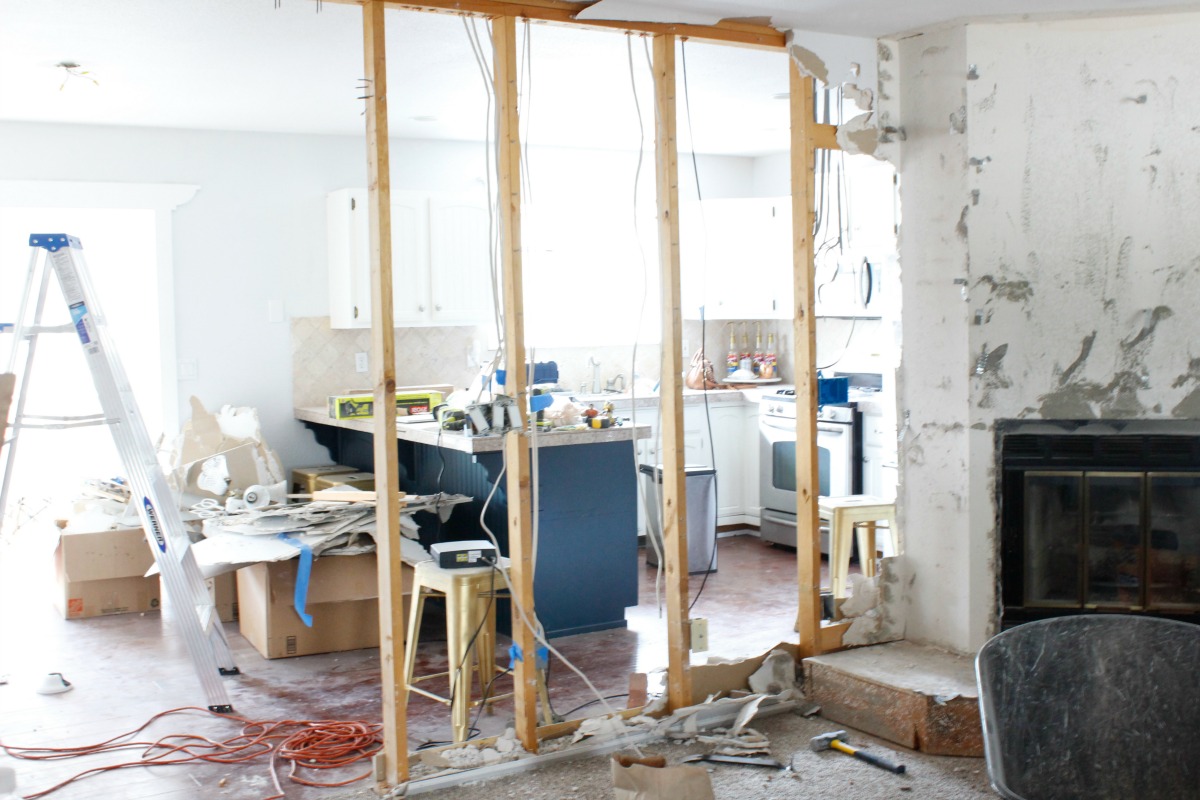 We also built a pantry (another project that the internet went nuts for!)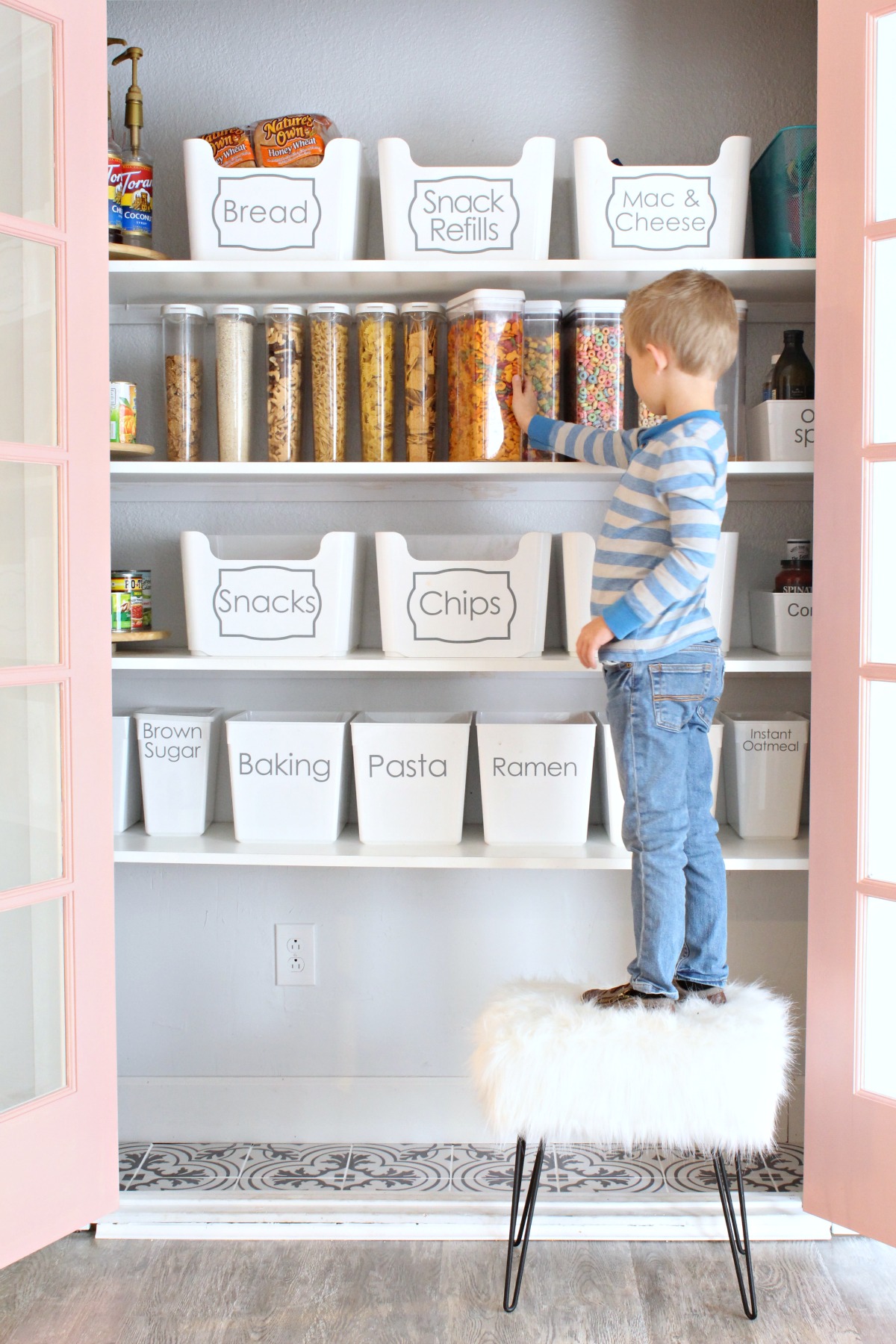 At this point, I was sharing projects like crazy on Instagram, Pinterest, and the blog! If you have the time, the hashtag #MallorysPrescottViewHome is worth the scroll!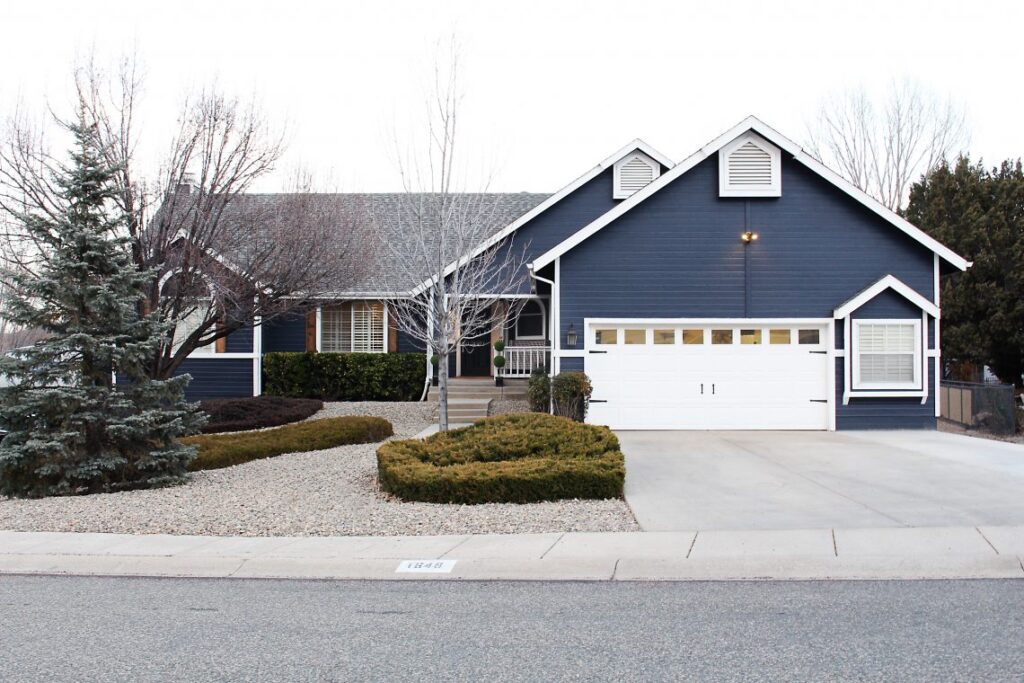 This home will always have my heart. We did some amazing projects in this space because we planned on being in this home for a very long time. I was working a ton on the blog with Savannah and making the drive to Mesa as much as I could. On top of that, our kids missed their family! It felt like we were so close after moving from Buffalo, but still so far with a 2 hour drive between us. If our friends and family weren't 2 hours away, I think we could have stayed here forever.
The kitchen was in great shape when we bought it as it was recently done by the previous owners. We kept the counters, added backsplash, lighting, shutters, and open shelving to take it from good to great!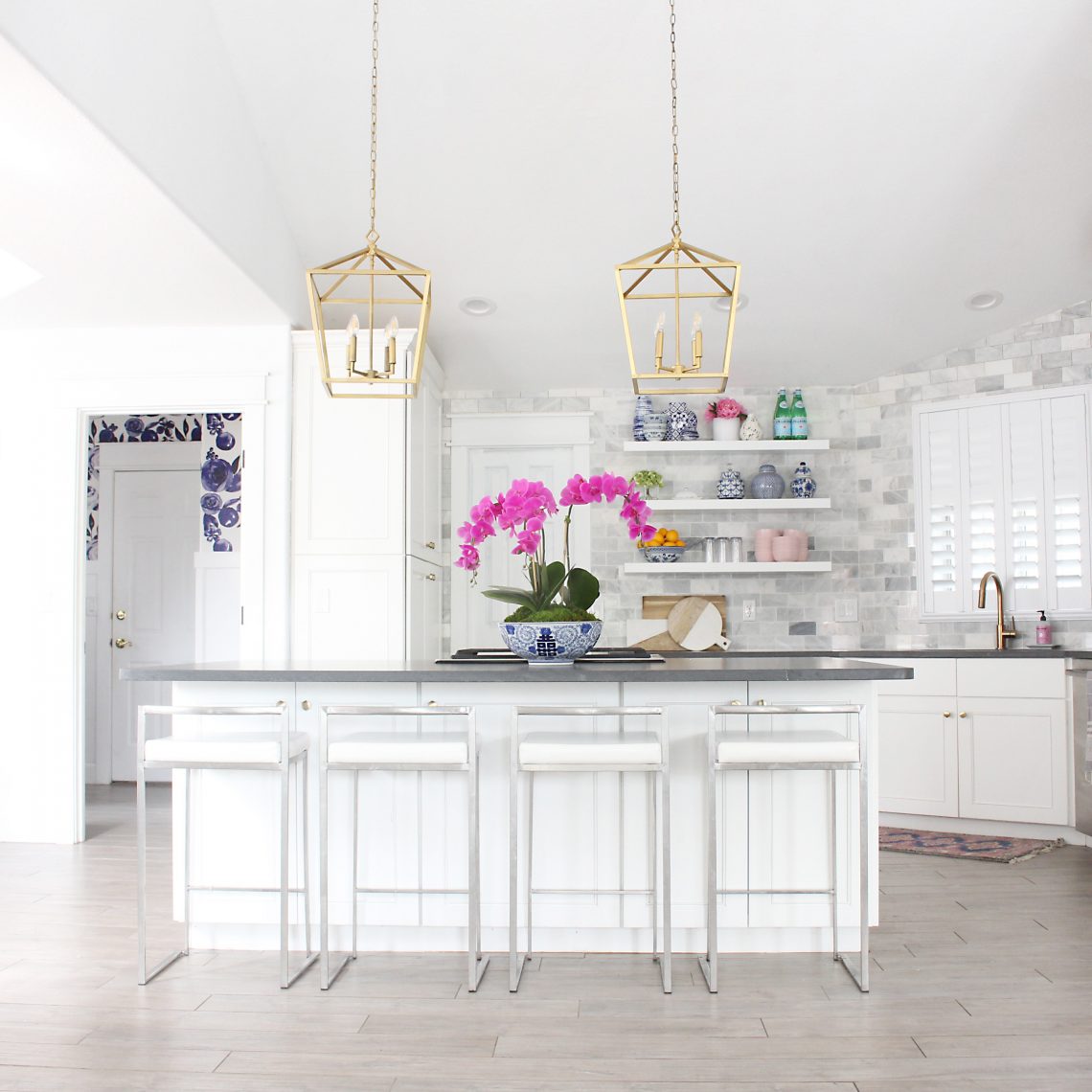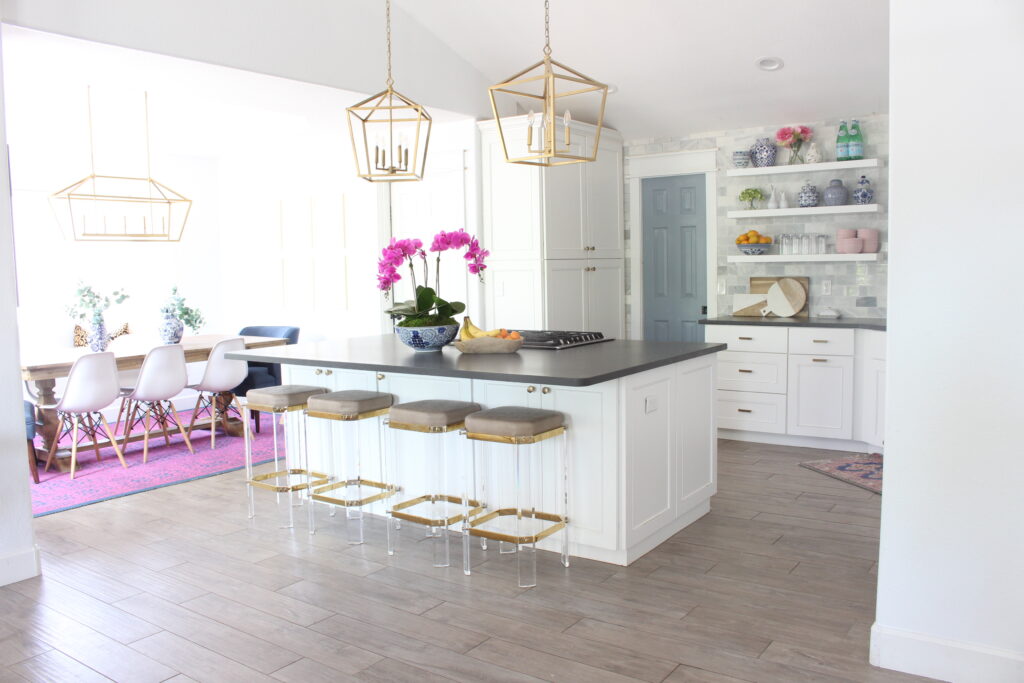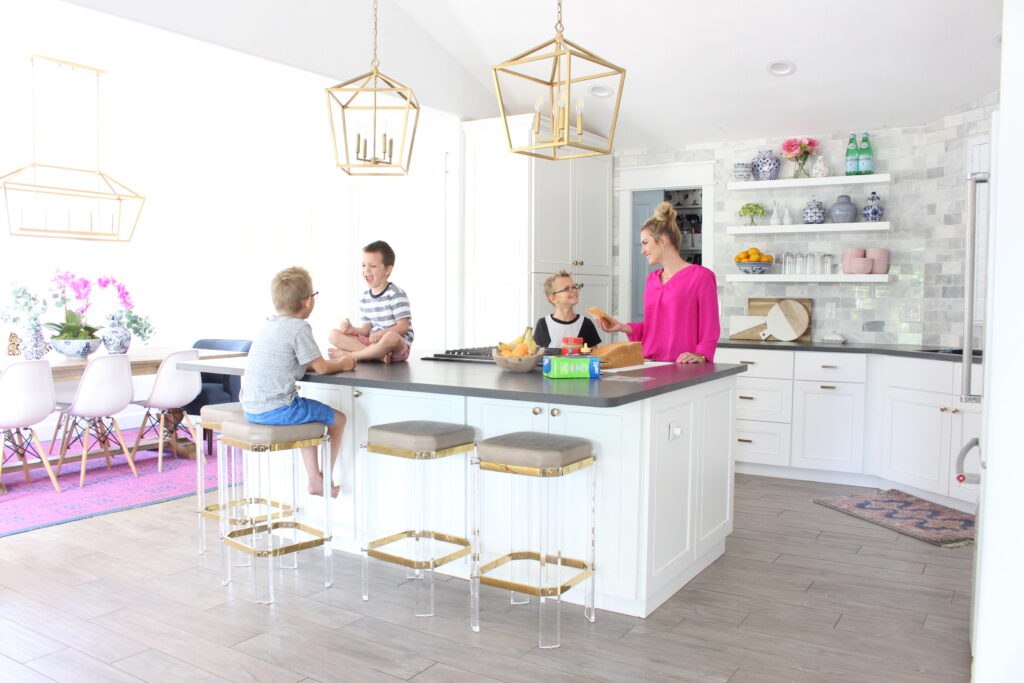 #Mallory'sClassicColonial in Mesa, AZ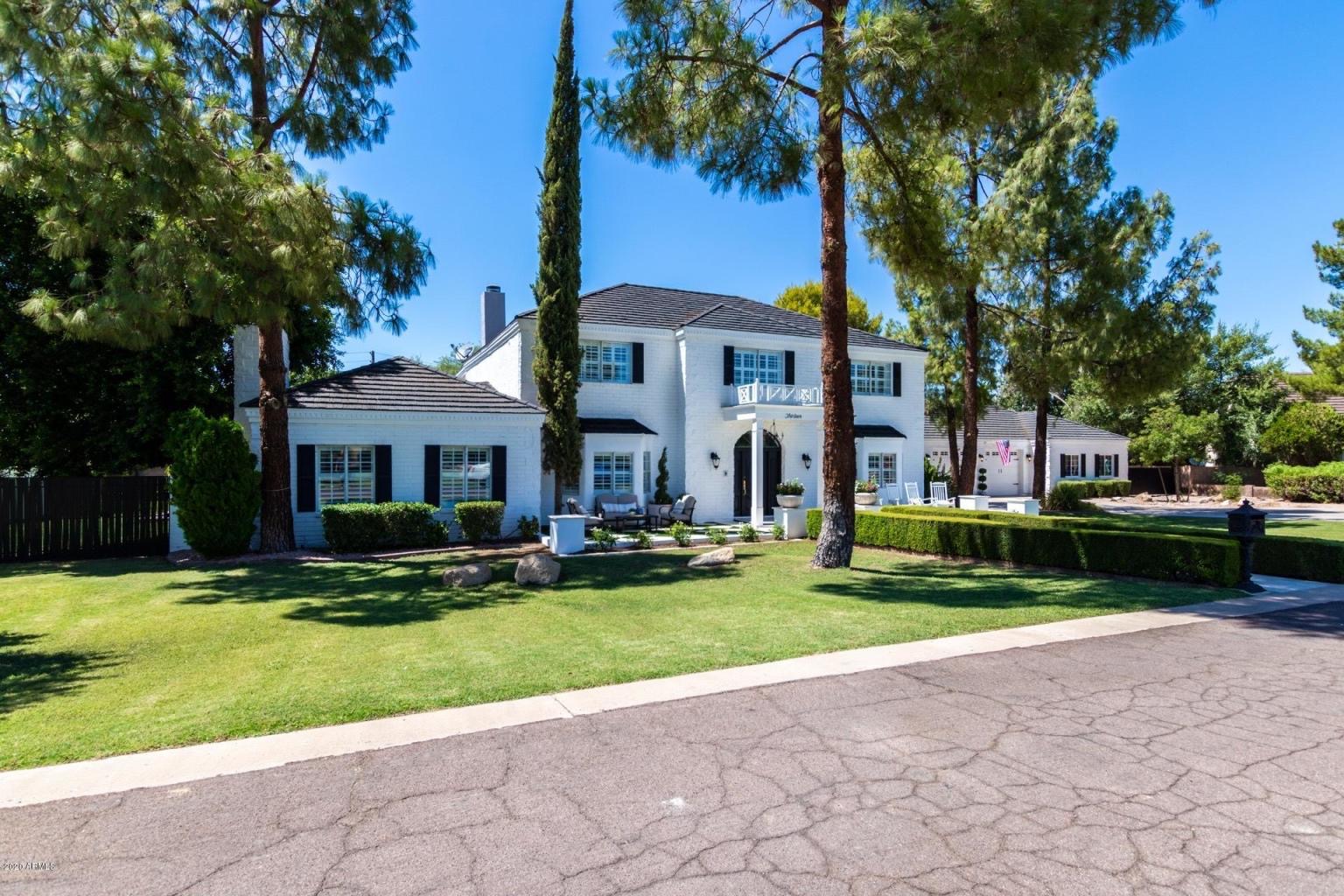 I don't play favorites when it comes to houses, but this kitchen? Probably a favorite. For this project, we actually relocated the kitchen to an entirely different room! The existing kitchen was small in comparison to the square footage of the house (and our family of 7!). We had a second living space that we turned into the kitchen after months and months of hard work.
The original kitchen that became the family room: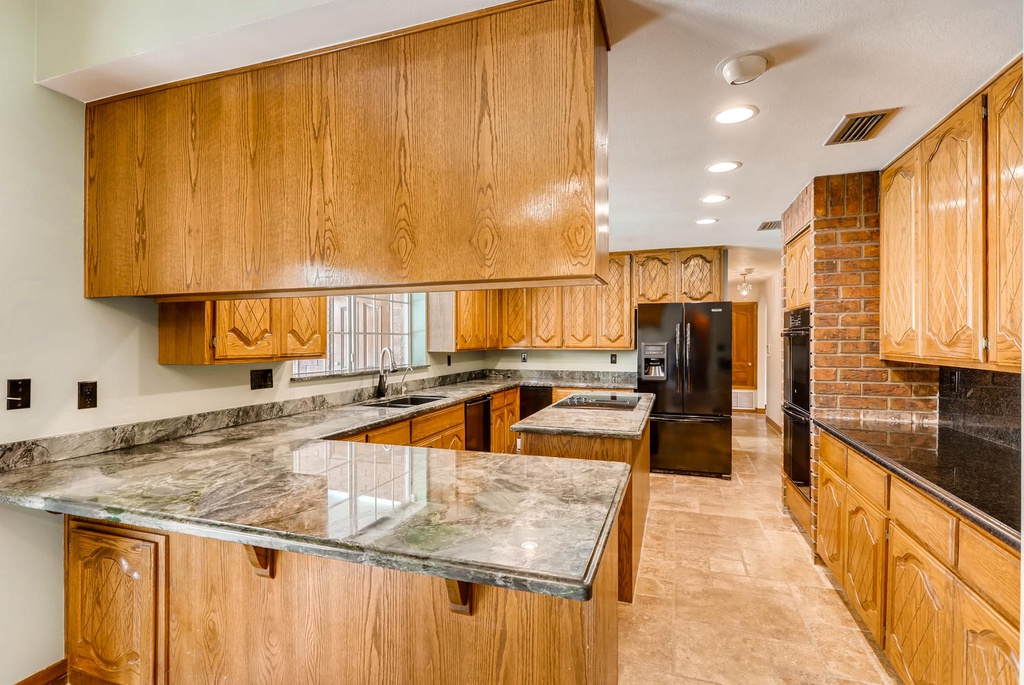 Yes, this is the SAME space! It's crazy!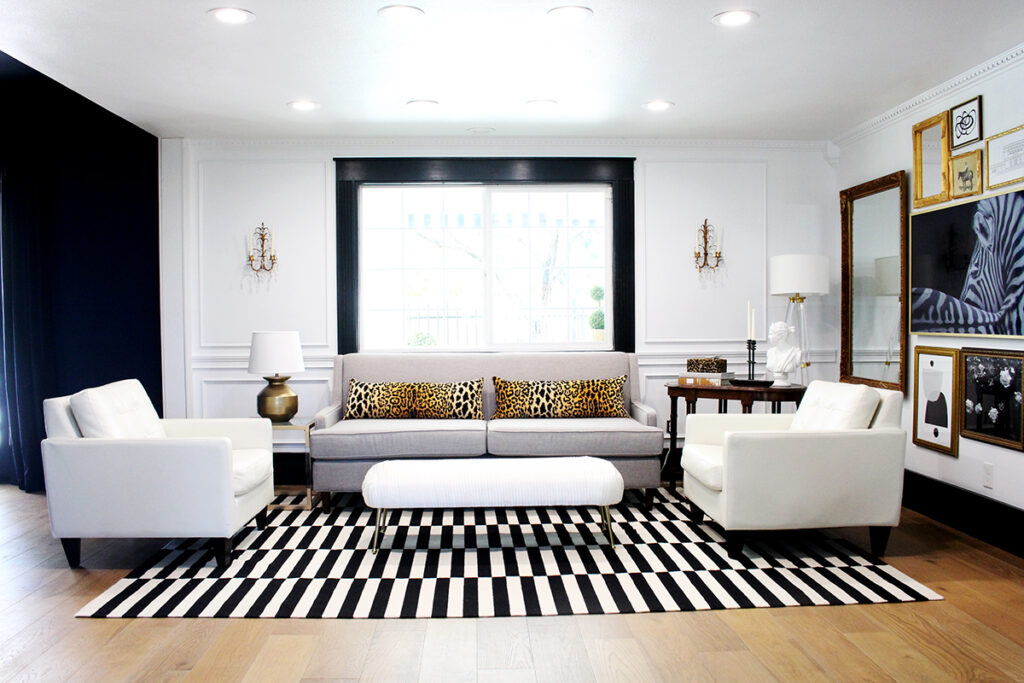 I say that it's a favorite because it's the only space I was able to customize everything from start to finish. It was a completely blank slate for me to put my heart and soul into. Every detail was so carefully planned out.
This was the house we sold before moving to Tennessee, so it holds so many special memories for us all.
The before: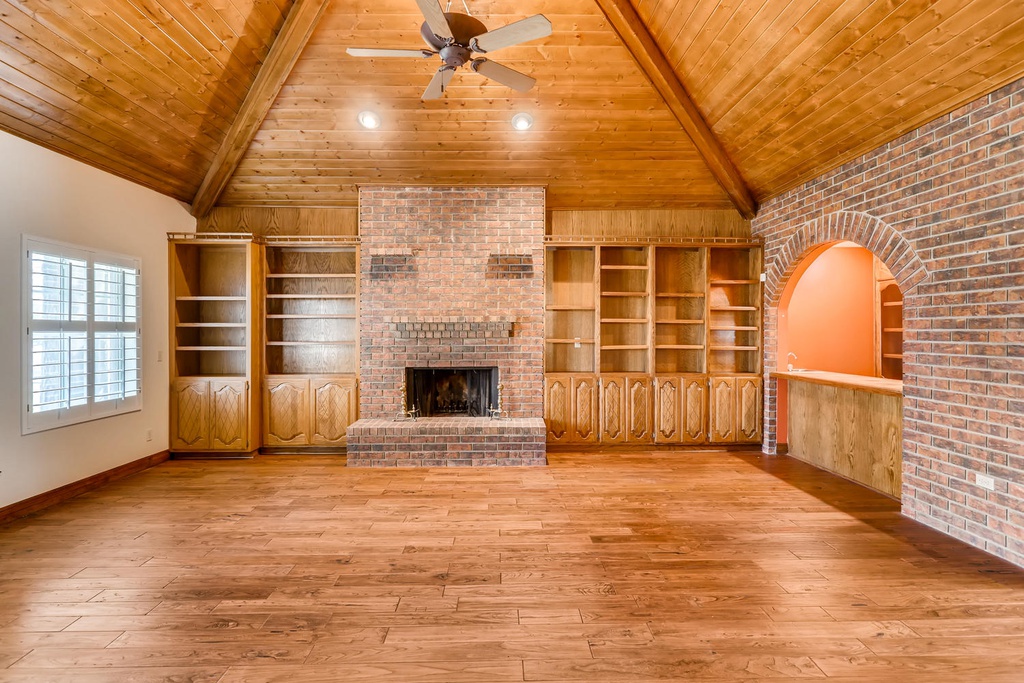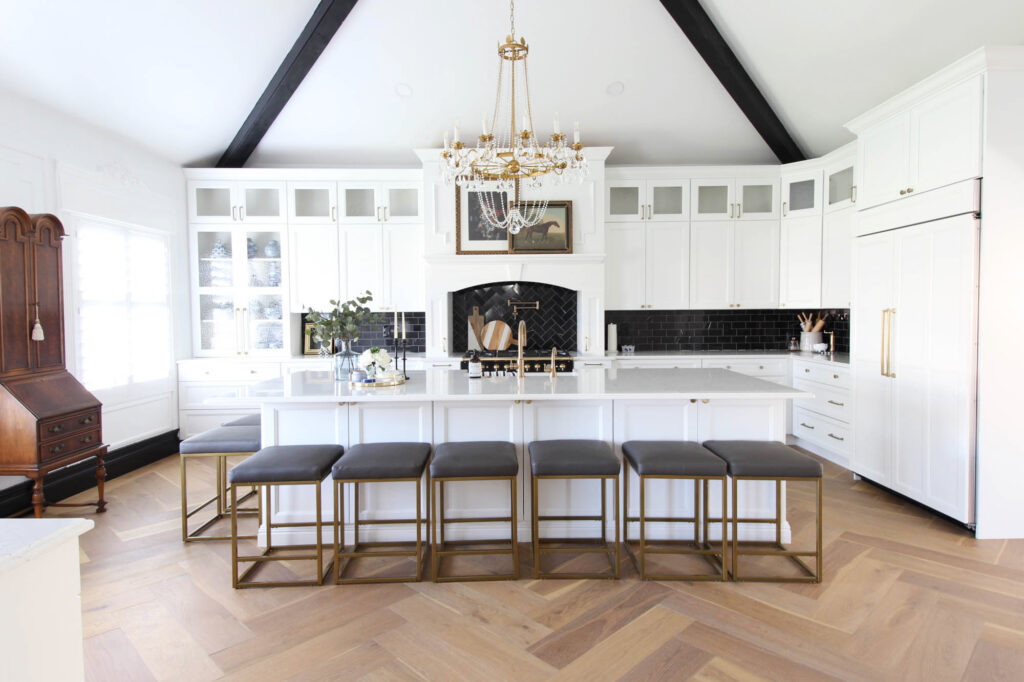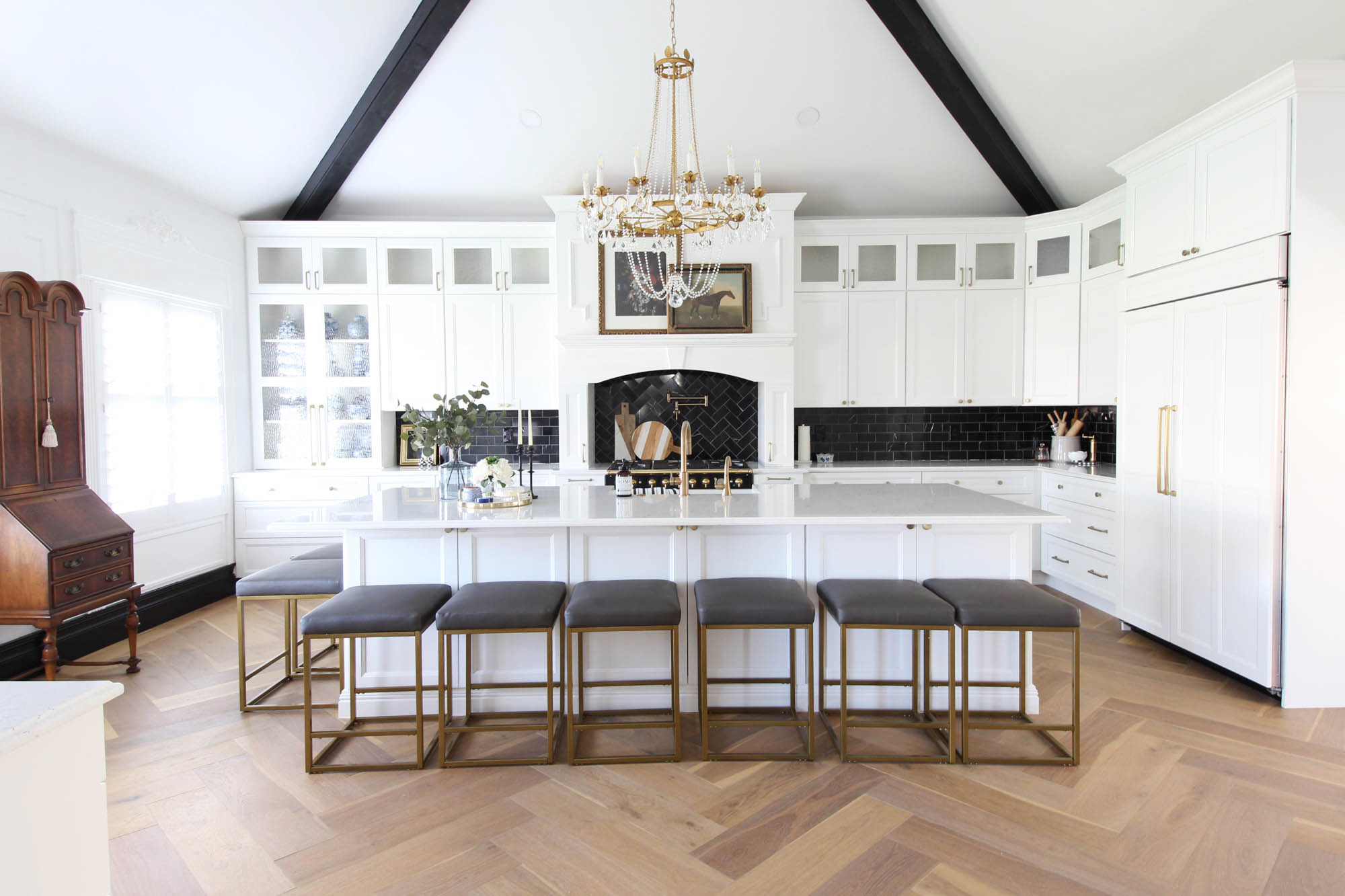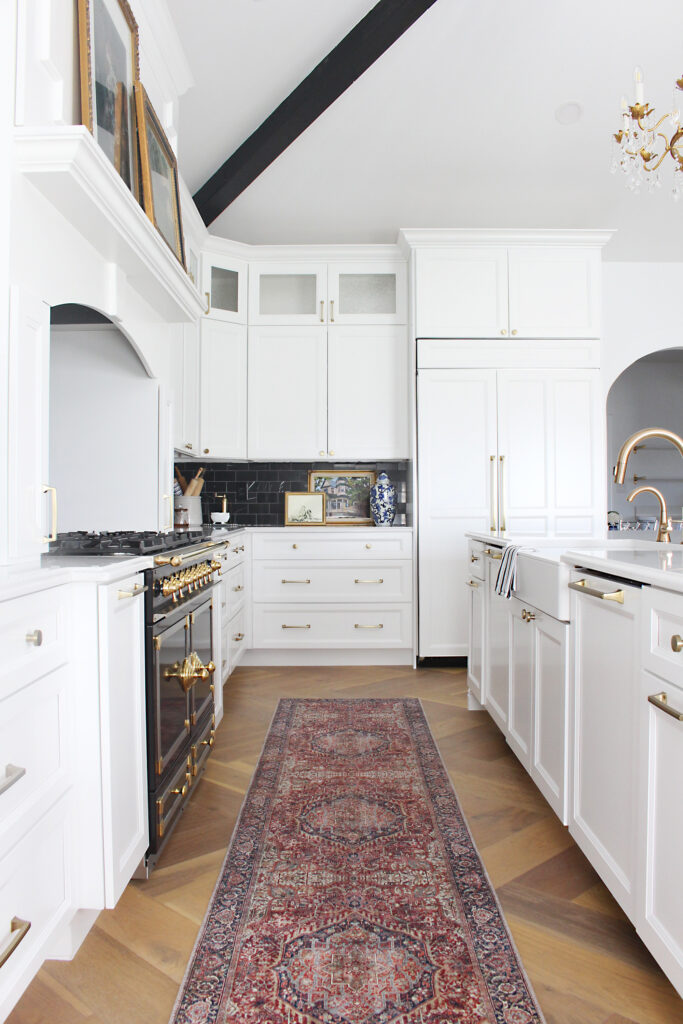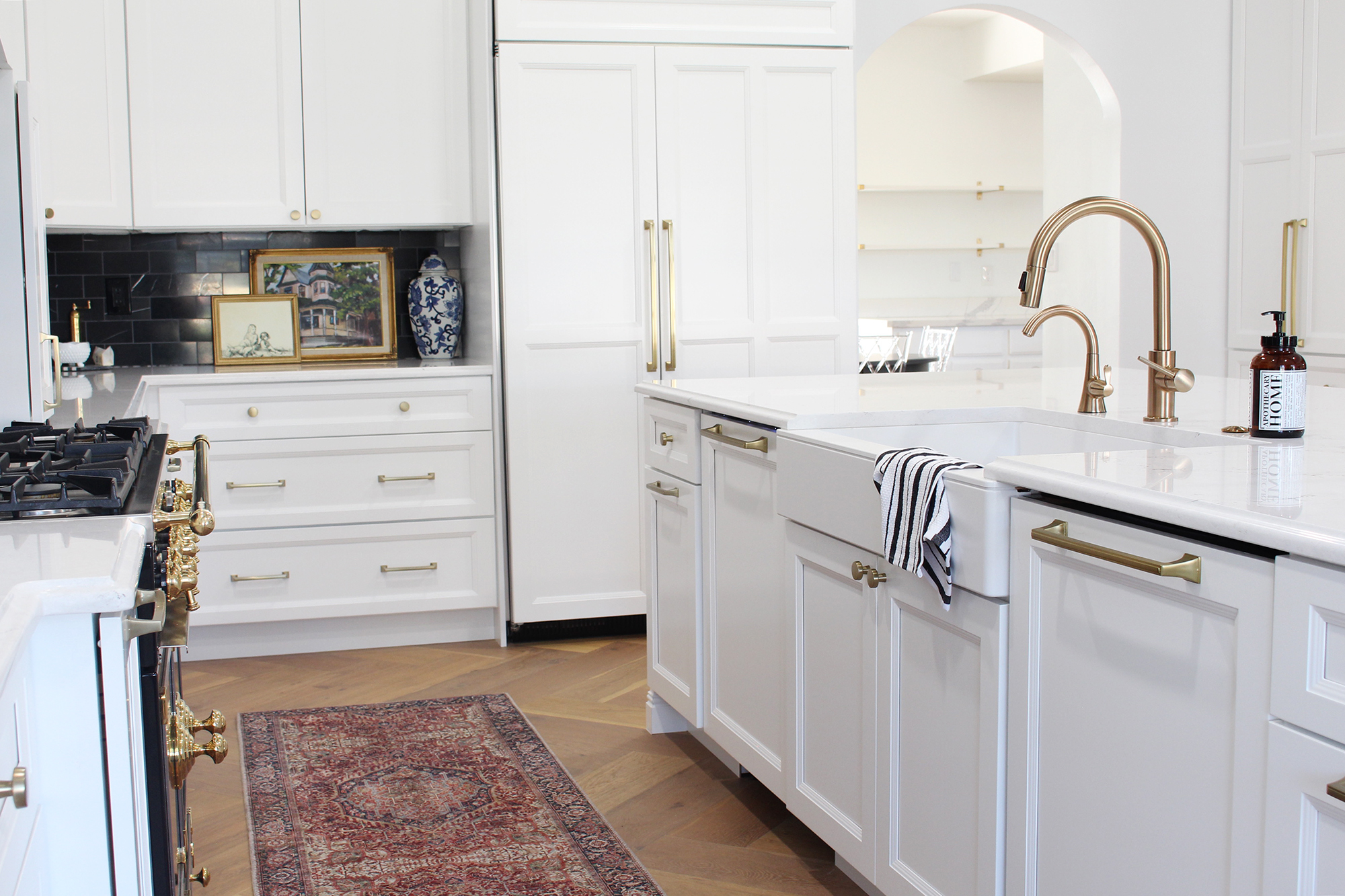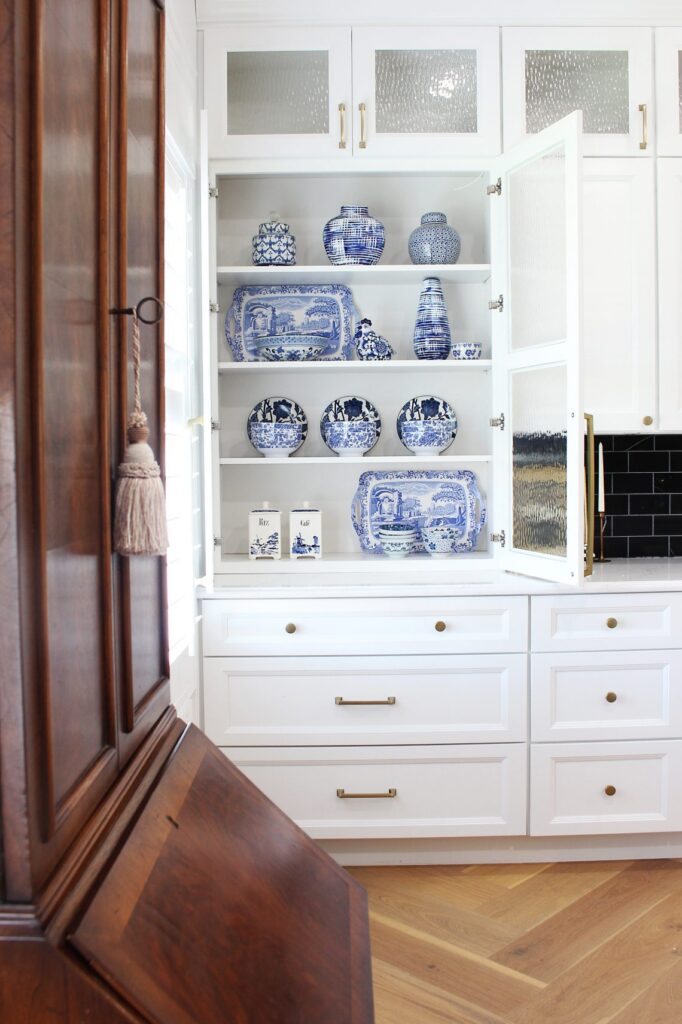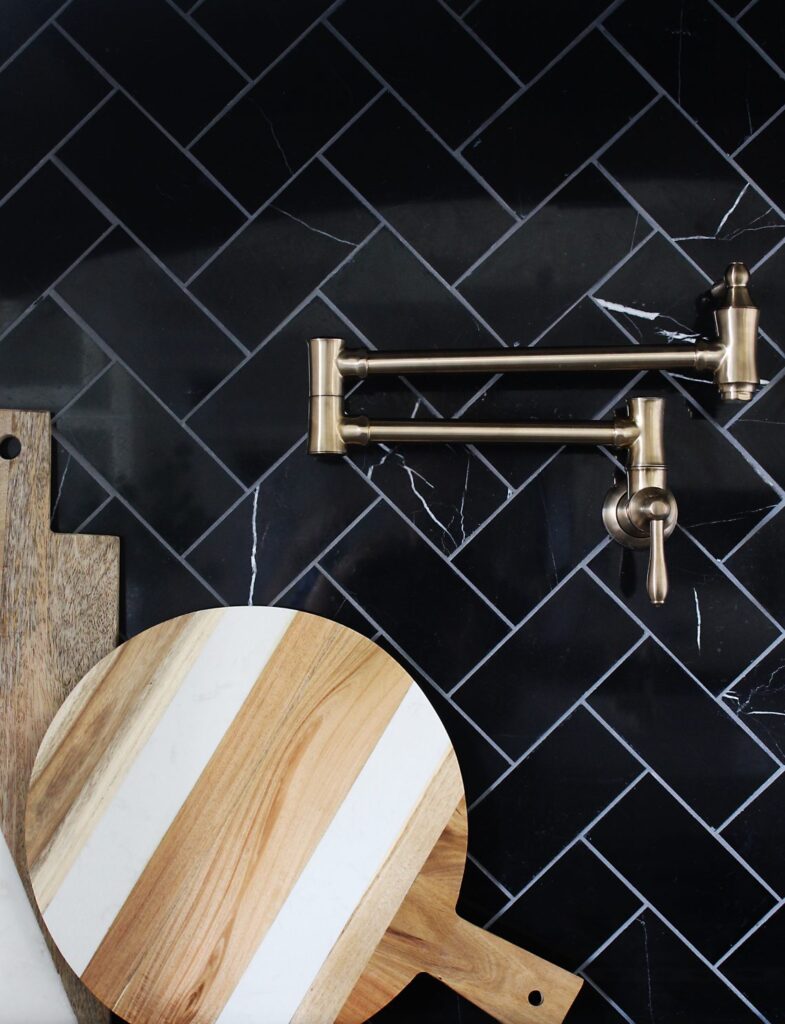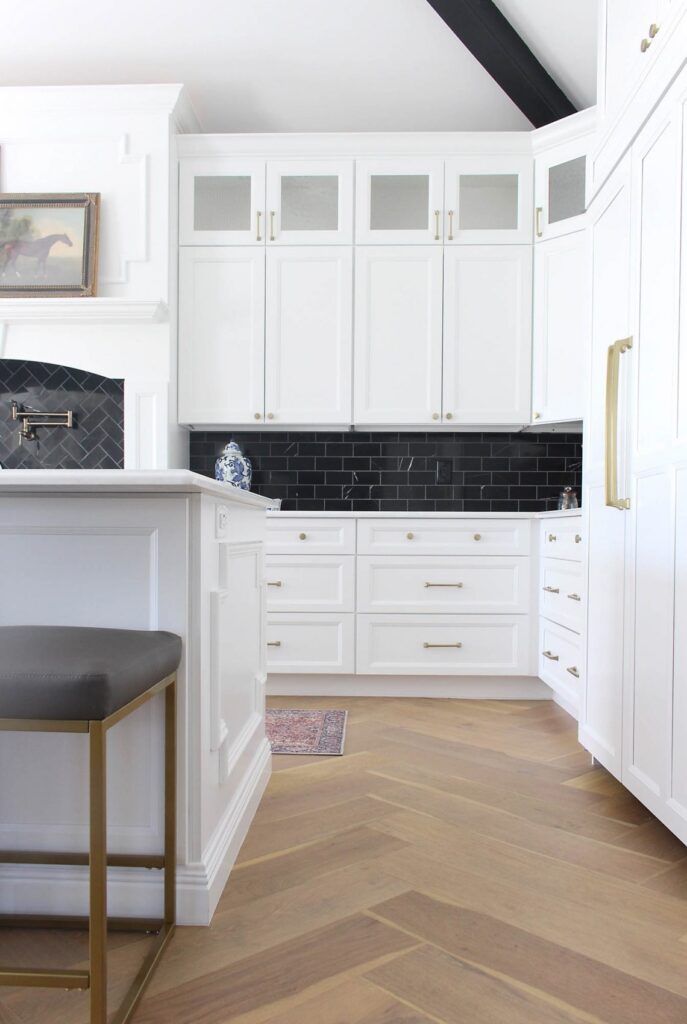 I've shared more about this kitchen on these posts:
The move to Knoxville, away from our life in Mesa, was of course a big adjustment for us all. When we moved into this house we were just getting our bearings and figuring out this new normal for us all.
This quick kitchen makeover was so healing. It was one of the first chances I had to channel all of this emotion into creating something beautiful. I wanted to live in the house for a bit before I made plans for a bigger overhaul. We sold the house before I ever got a chance to do that, but this kitchen makeover will always be special to me!
If you haven't caught on yet – paint, hardware, and lighting are EVERYTHING!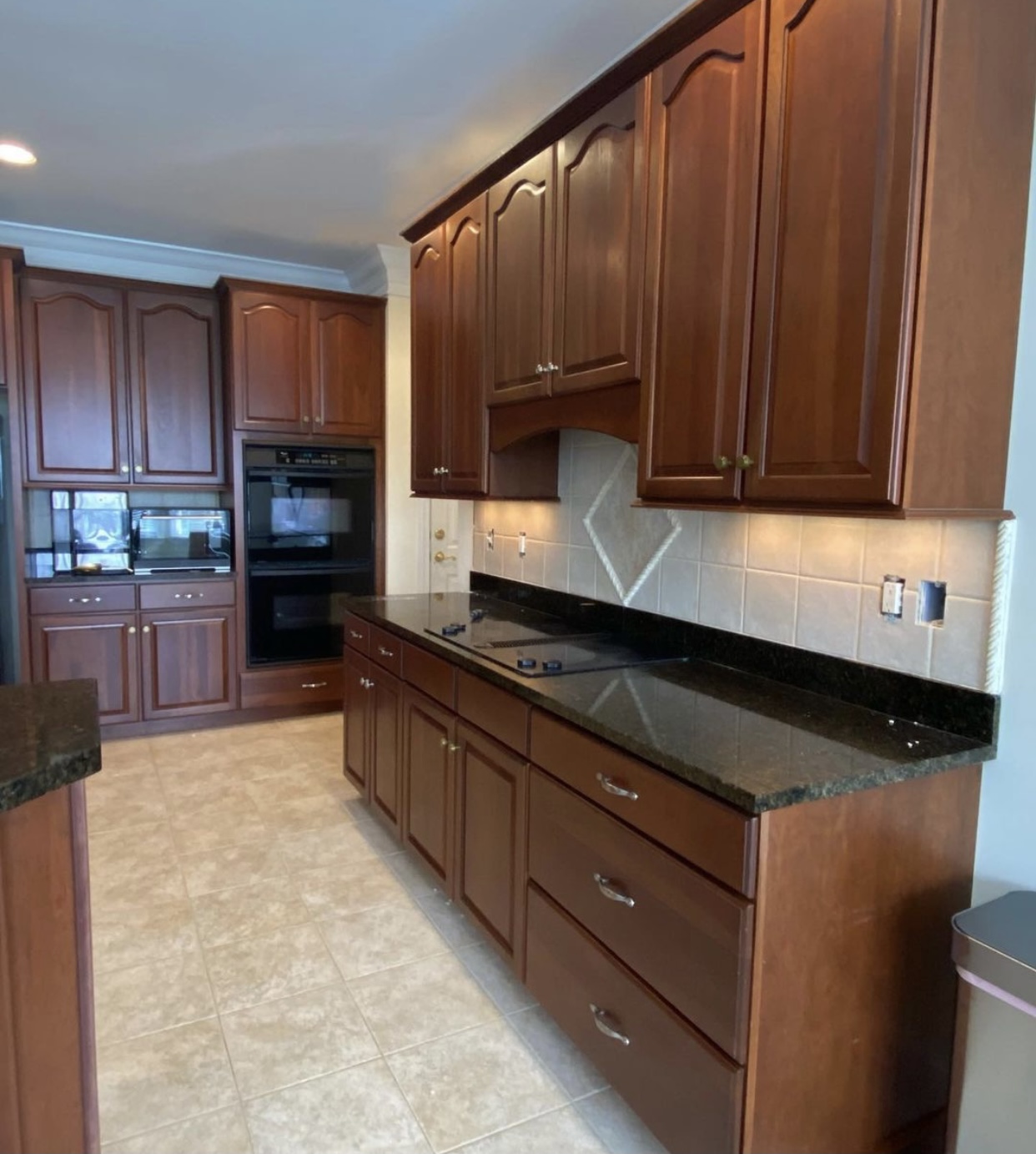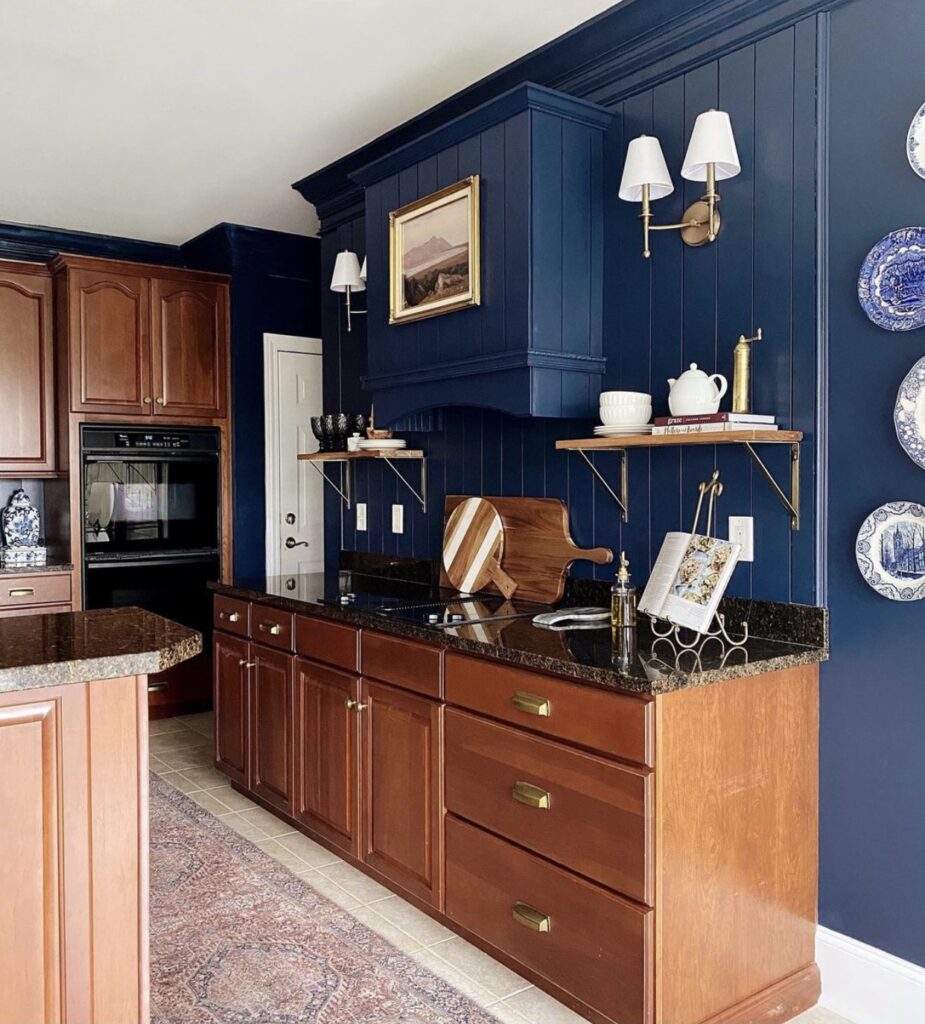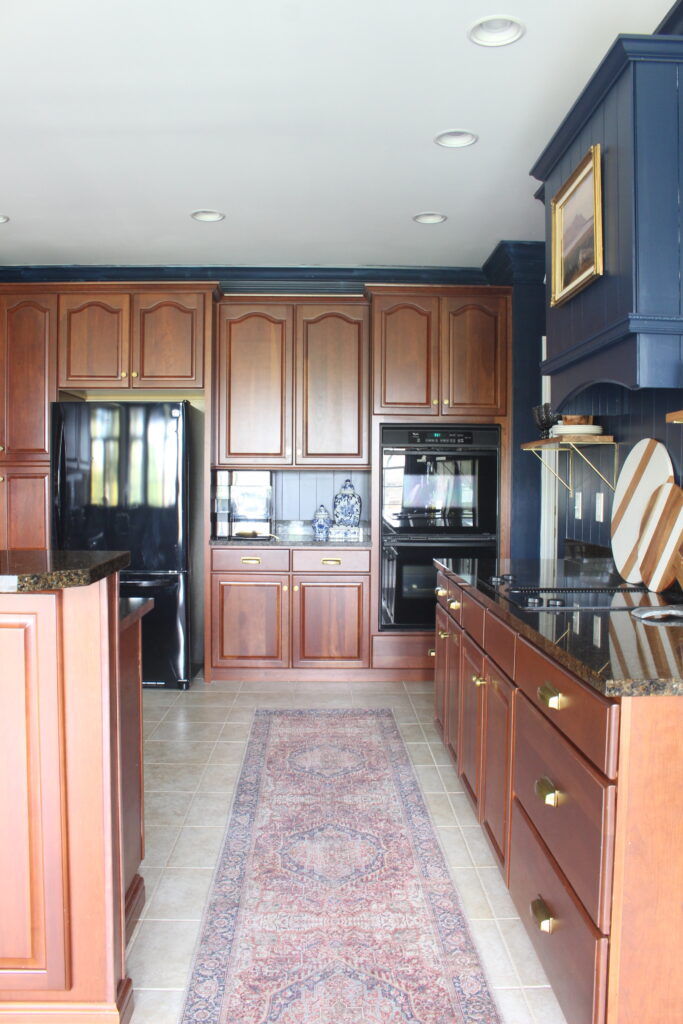 And there we are…back to the present! Renovating The Monarch Revival feels like the most epic combination of all of these spaces. I'm taking what I learned from each project to create a space we can love for years to come.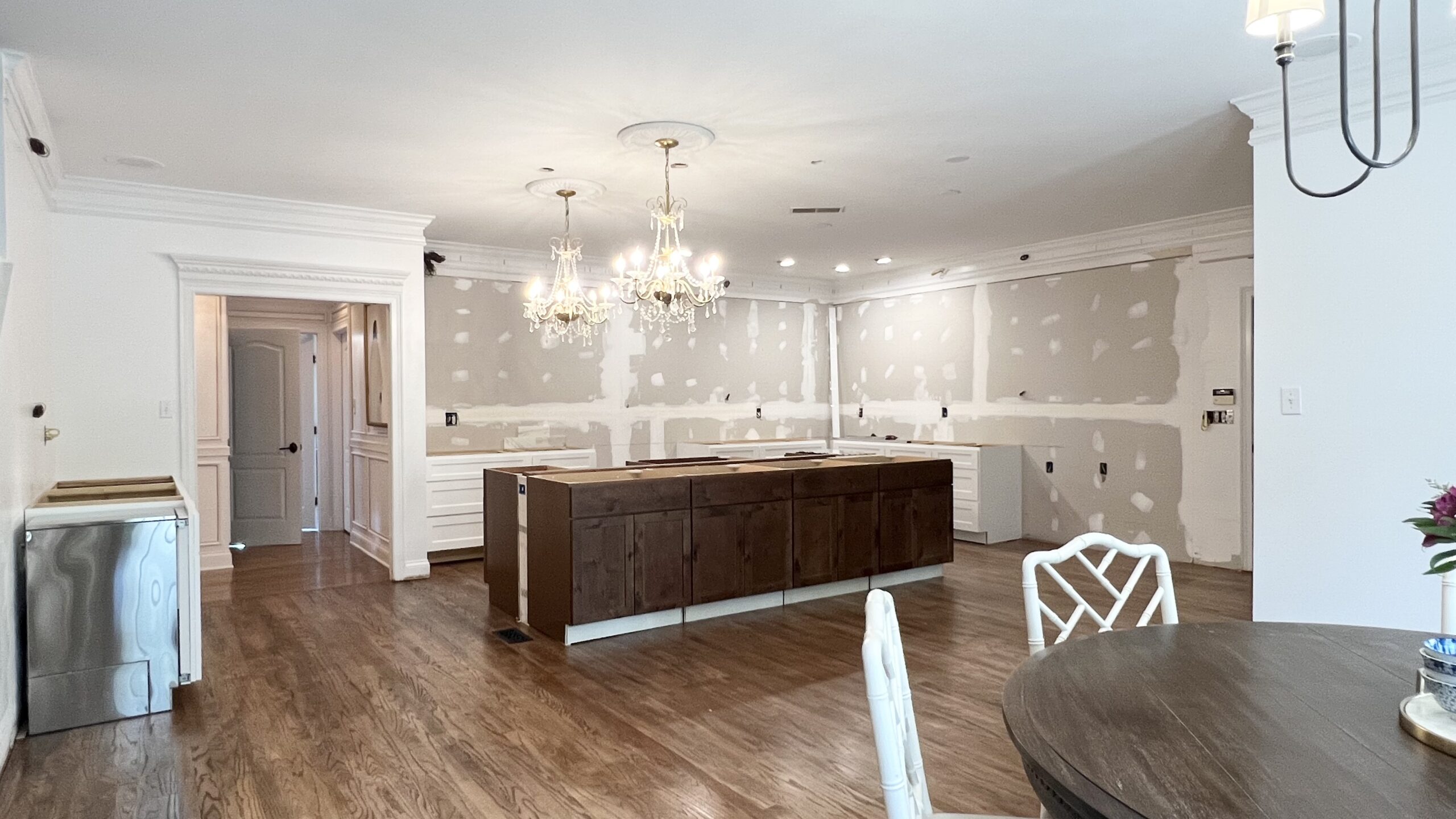 These were the houses that built me. It's an honor to share the ups and the downs with all of you and what I'm learning along the way.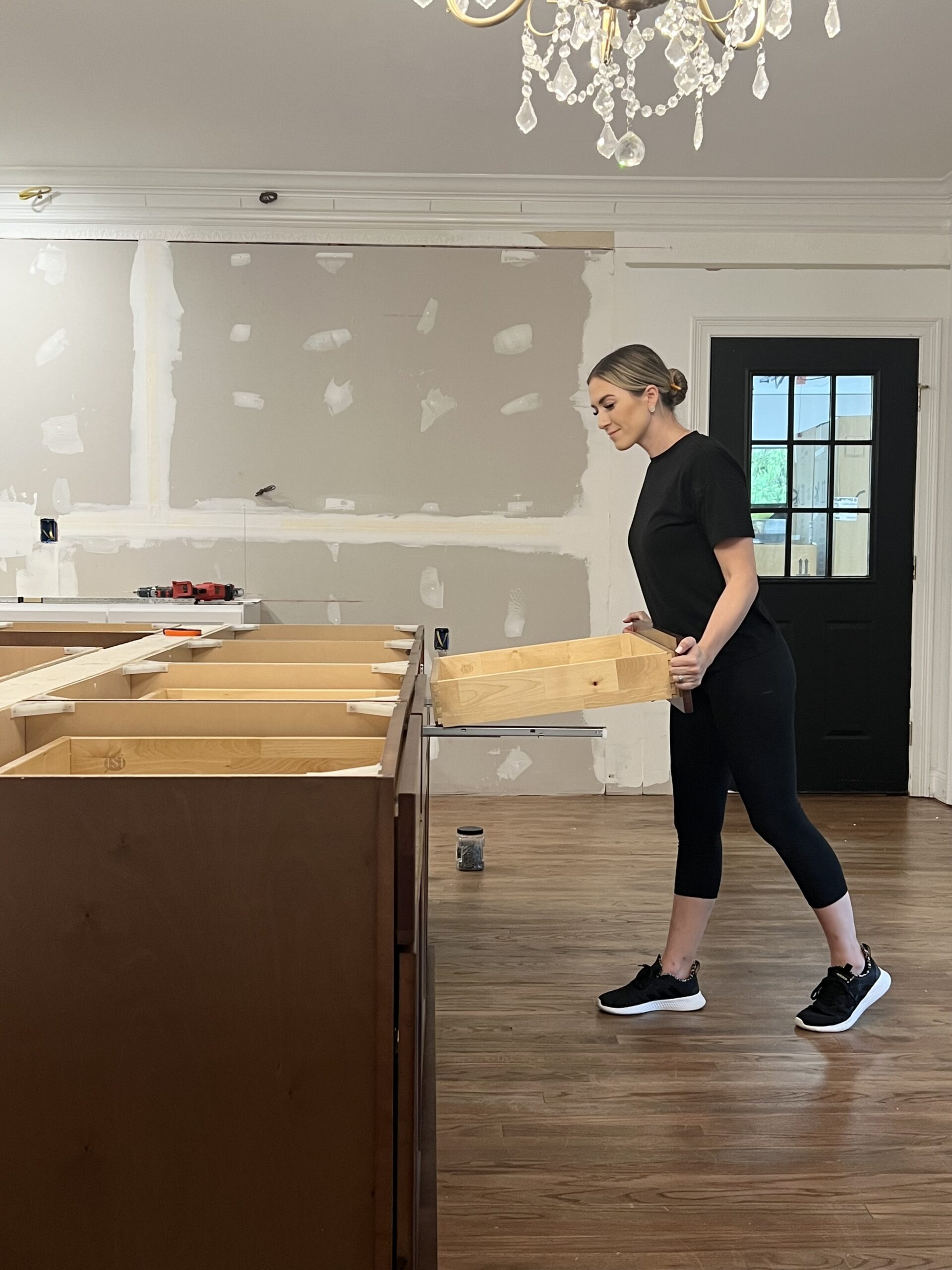 The countdown to The Monarch Revival kitchen reveal is ON!