Last week, we had our dear friends stay with us to celebrate Thanksgiving and you know what that means? A quick, one-day project to finish up one last space for us all to enjoy together! This may be one of my favorite boys room themes to date! Introducing….The Pirate Room!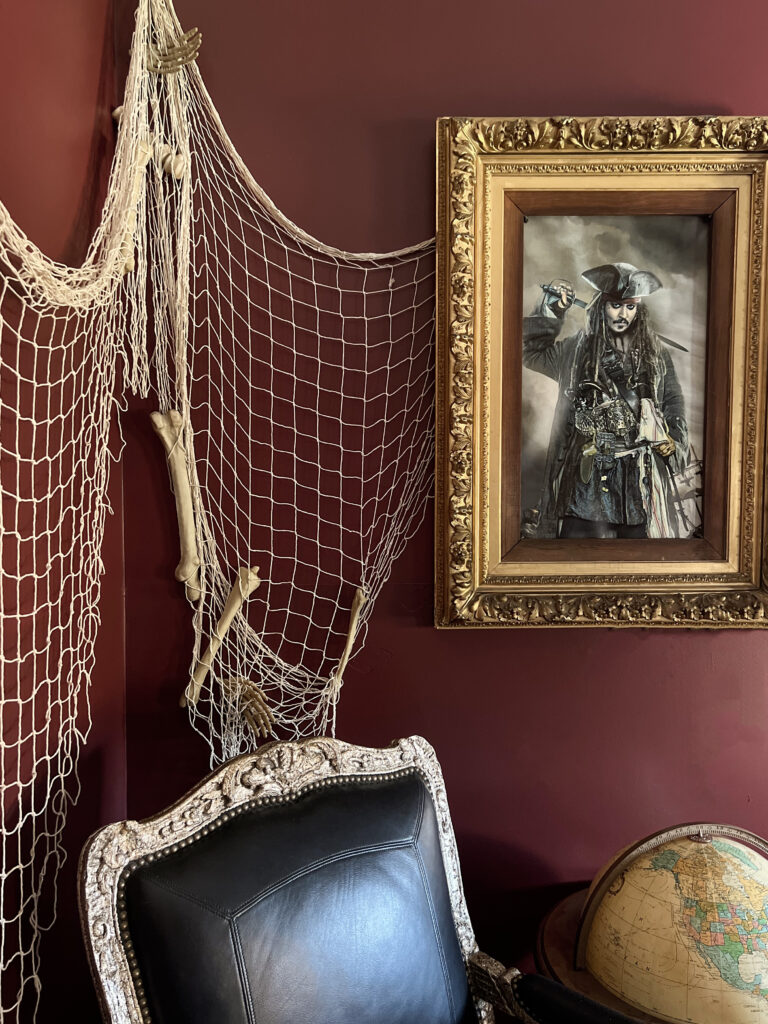 If you've been following me for awhile, you know that it's super important to me to get my kids' situated and thriving in their rooms before I touch any other space in the house. When we moved last year, my youngest 3 boys wanted me to recreate their Star Wars room that we did in our previous home. With everything already purchased, all it took was a little paint to bring this room below back to life.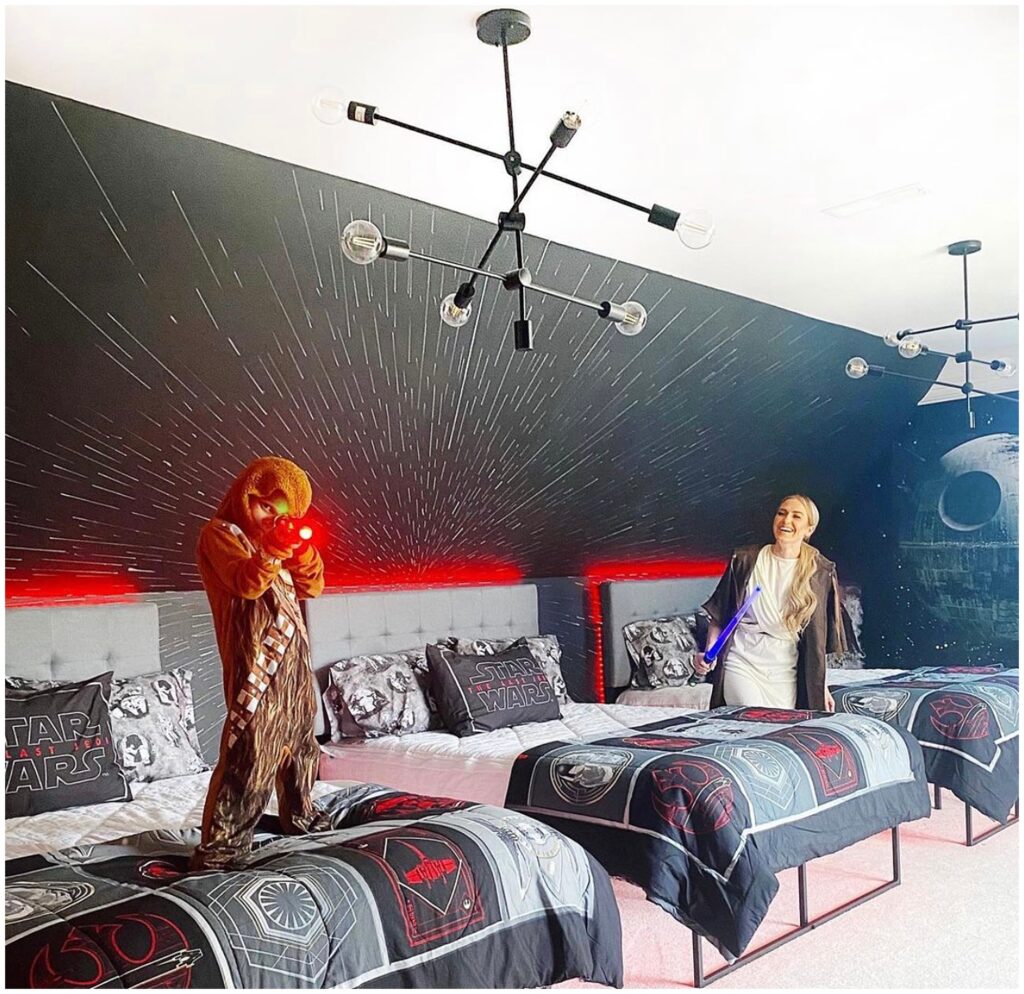 My older two followed with their choice to recreate the Harry Potter room which we were able to pull together quickly as well. I never got a chance to photograph these spaces in The Monarch Revival, but they are nearly identical to these photos in The Monarch Manor (our last home in Knoxville). Boys room themes are kind of my thing now.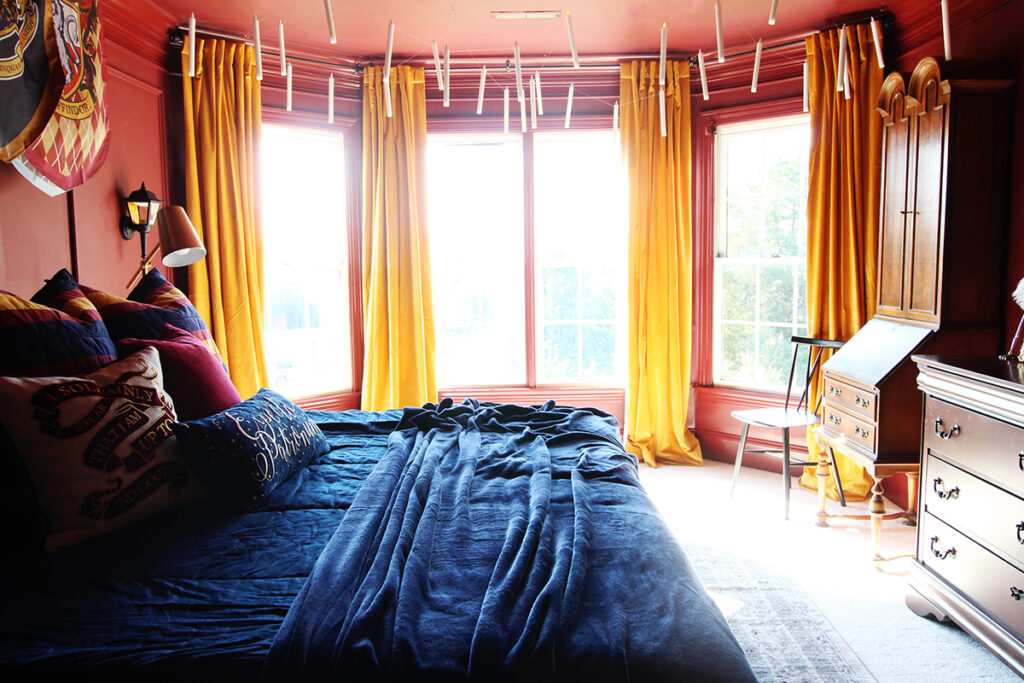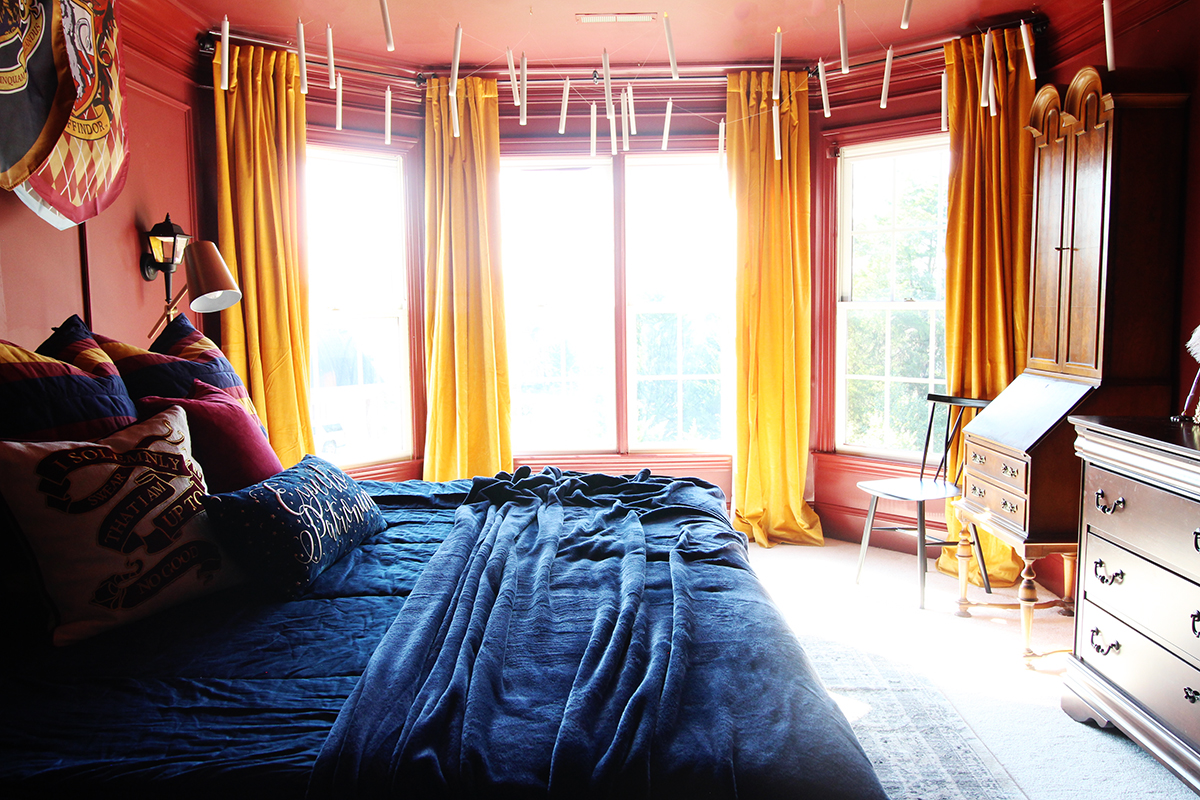 After moving in and getting settled, we realized that it would be great to have a playroom for the boys to use and store their toys. The Star Wars room had the best layout for this, so we moved our youngest three out of the Star Wars room and into this space! You may remember that it was a Fortnite themed room for a bit, but that really wasn't my favorite project if I'm being honest! I wanted something they could grow into a bit more. With some brainstorming, we created….THE PIRATE ROOM!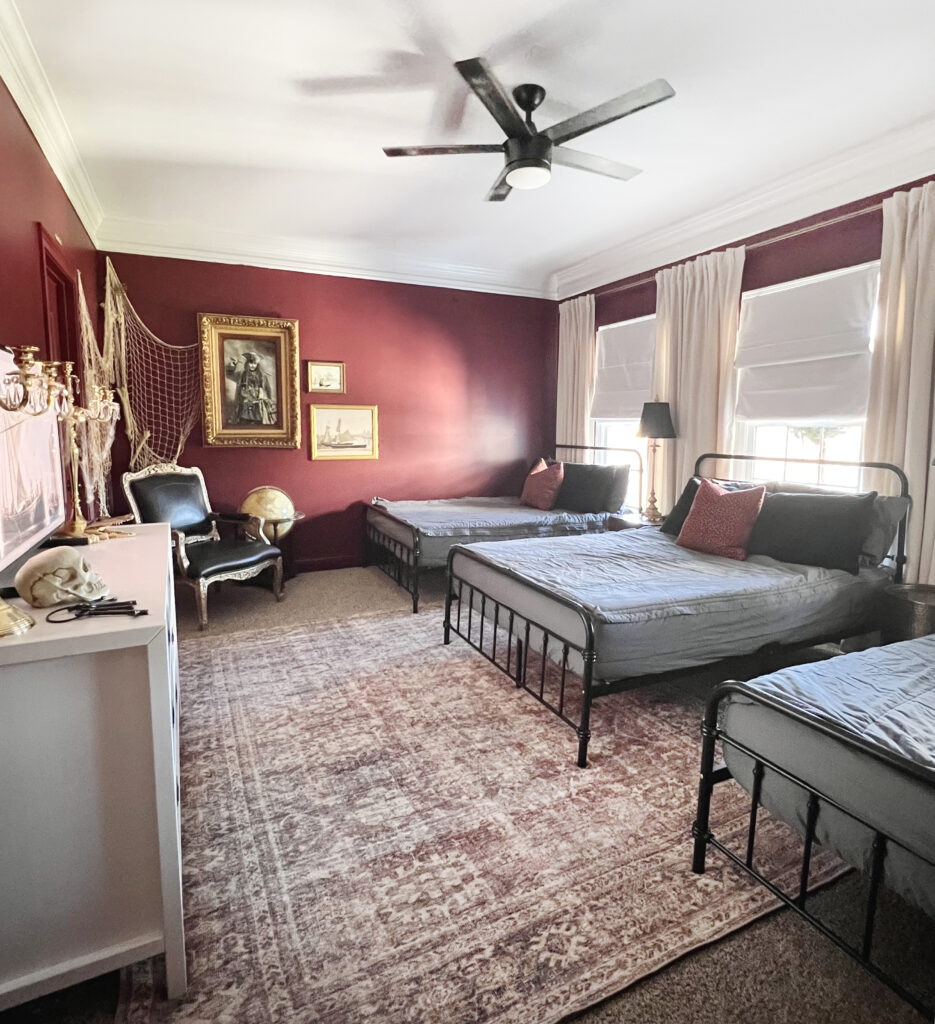 How to create a boys room theme that will grow with them:
Lean on colors rather than characters. A theme is so much more than the specific character your child loves! Capture the feeling of the theme through paint to help their room mature with them as they grow. It makes a huge impact on any budget.
Include art where you can. Art can make or break a space! I love including prints to bring out the theme in a big way. Captain Jack Sparrow was an obvious choice and does a great job at making sure this space felt like The Pirates of the Caribbean!
Have a neutral tones for furniture, rugs, and drapes. While a bed shaped like a ship would have been for a short while, these black frames can be moved to any room! If my kids want to refresh their room in the future, these beds will likely stay as they go with almost any other design choice.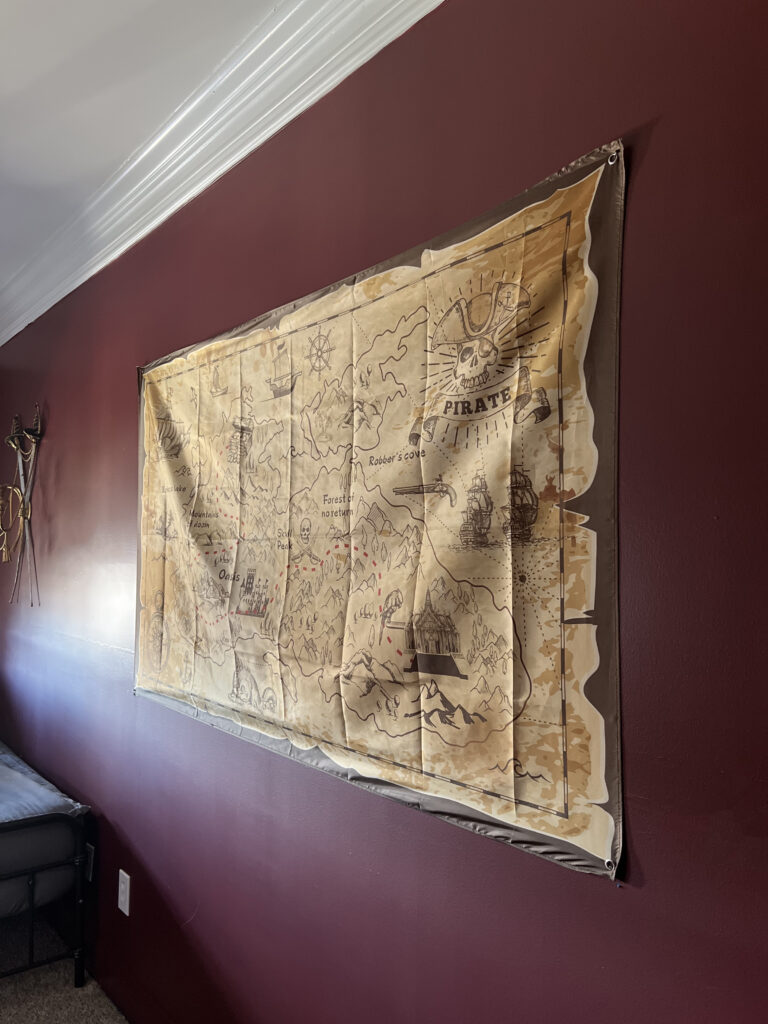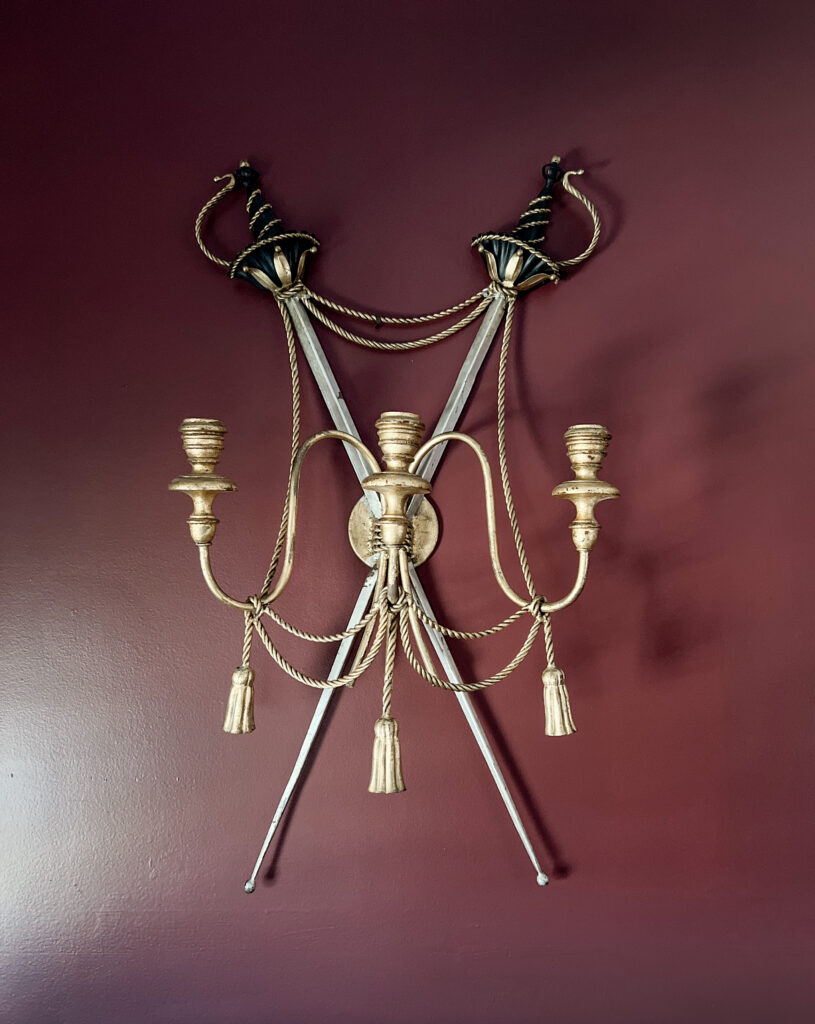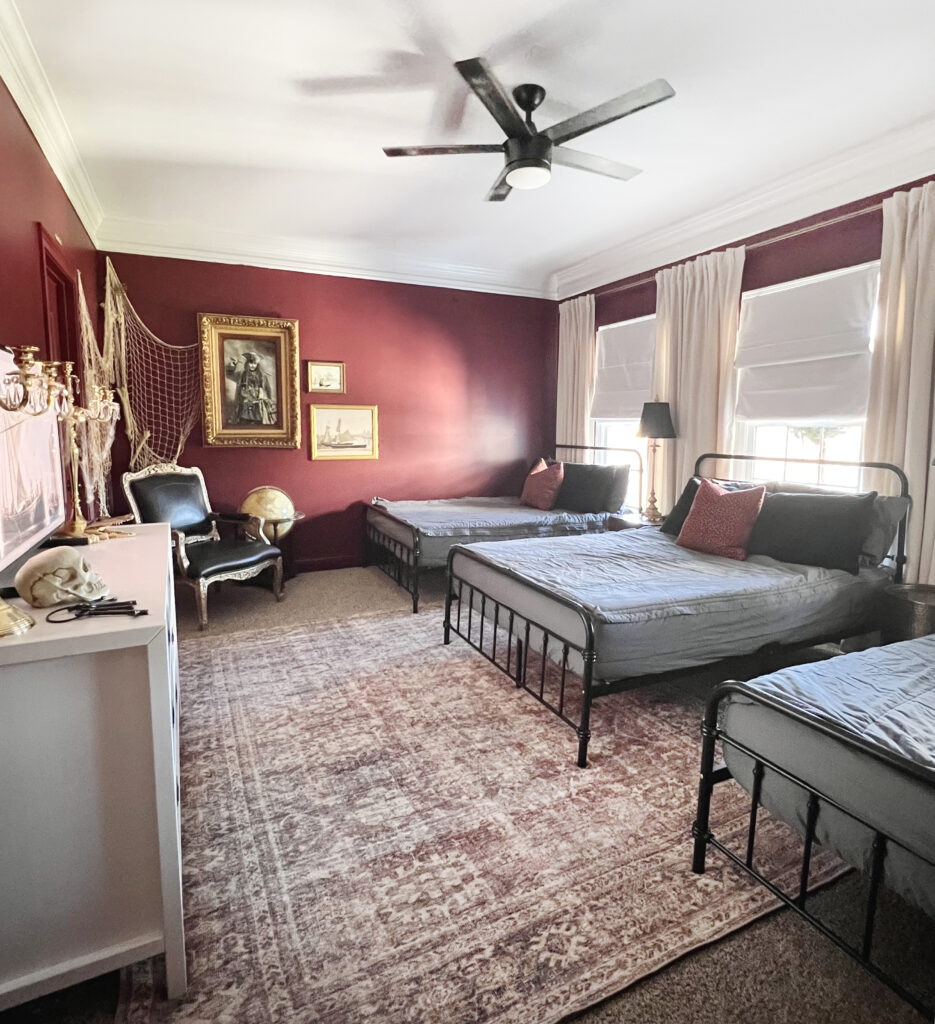 Let's talk about their bedding!
My only non-negotiable for kid's rooms are Beddy's! Beddy's is the one and only zippered bedding that ensures you have a perfectly made bed in SECONDS! My boys have been using them in their rooms for many years now and I'll never go back. They are responsible for making their beds every morning and this makes the entire process a breeze. With one zip, their beds are tucked.
You can use my code MALLORY for 20% off your Beddy's order.
Another photo of Beddy's in their previous room: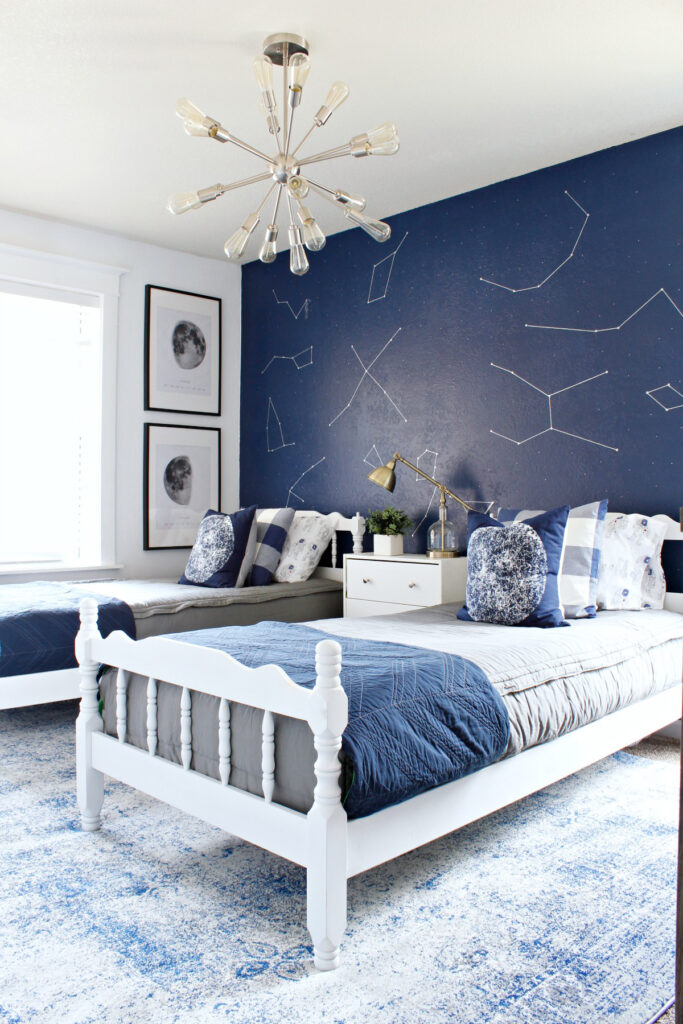 Creating a boys room theme doesn't have to be hard to cost a ton of money! Not every aspect of their room is masculine because I pulled so many of the decor pieces I already had – the chair, the rug, a few frames, and the drapes were all brought together to finish the space. I love that it's both beautiful and reflects their current interests in a mature way. Don't be afraid to use what you have!