Renovations take resources – time, money, and definitely a lot of energy! When I lived in Arizona, my bestie and I would occasionally take on interior design clients as well as helping our friends and family with their spaces. Most of the time, there wasn't a lot of budget involved which is where my creativity thrives. Lighting can be inexpensive, easy to install, and makes a huge impact which is why it was a top priority.
Lighting was one of the most impactful ways we transformed spaces. Many years later in The Monarch Revival, I'm still upgrading lighting in every single space because I know the room wouldn't be complete without it.
Before we dive in, I wanted to let you know that I also have a post about flush mount lights that I posted a few months back! They are all linked right here.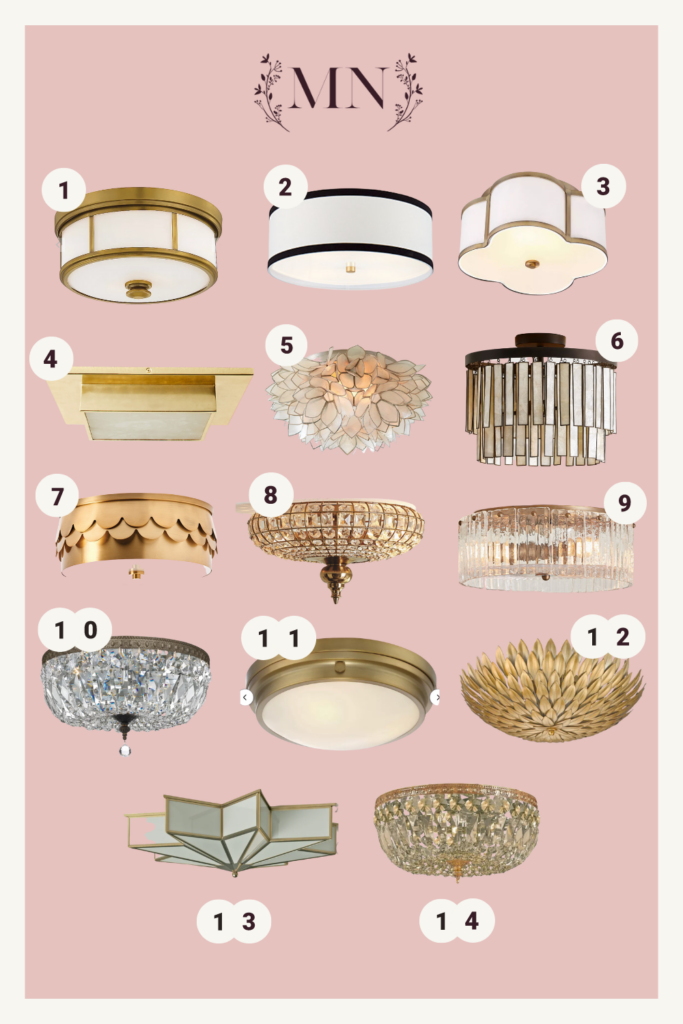 As promised, let's go through The Monarch Revival lighting tour!
This chandelier was intended to make a statement. The elegant, moody vibes in this room called for something equally dramatic.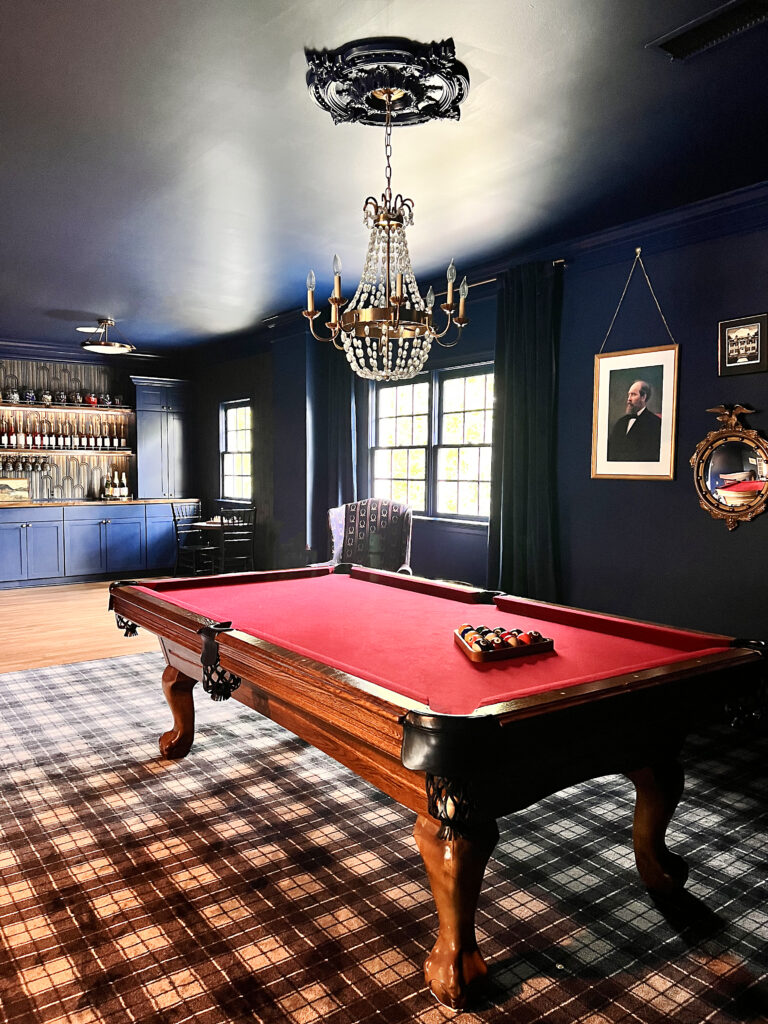 Similar to the billiard room, I wanted the lighting to match the ambiance in here. I feel like the gold trim and lighting just brings the room to life!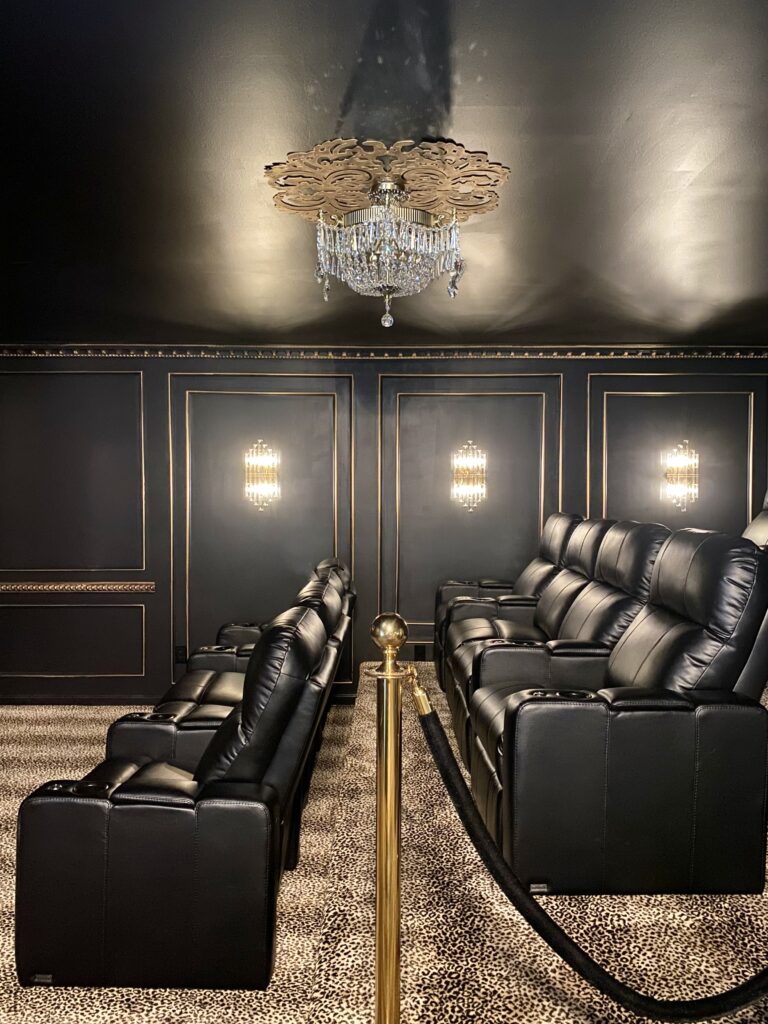 This room has so many traditional elements which is why I chose a more modern fixture for this space. I love the way it turned out! You can find very affordable modern lighting fixtures, even in larger sizes like this one!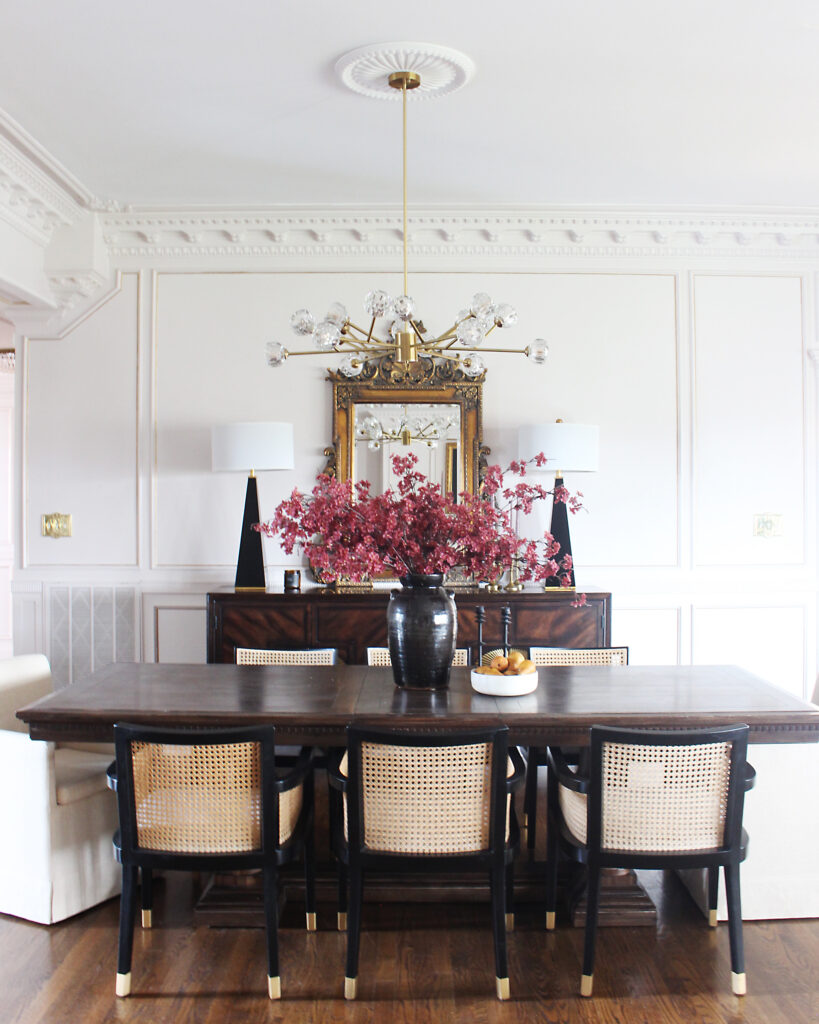 Chandelier of my DREAMS! I love this light fixture because it adds interest without being too large of overpowering. I get the most compliments on this when guests see it in person!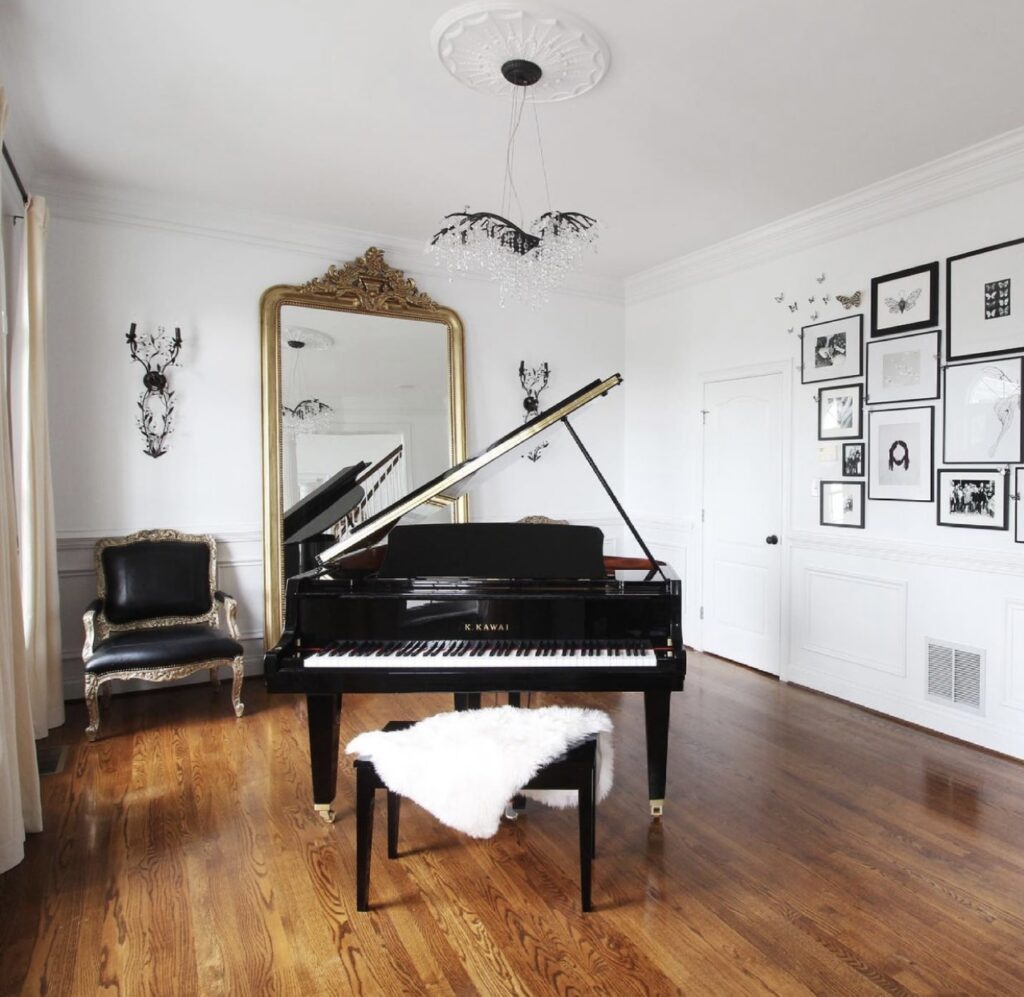 This vintage sconce is a a true treasure. I haven't found anything like it – and probably never will! I wish I could share a link, but my best recommendation is spend some time scouring Etsy for vintage options.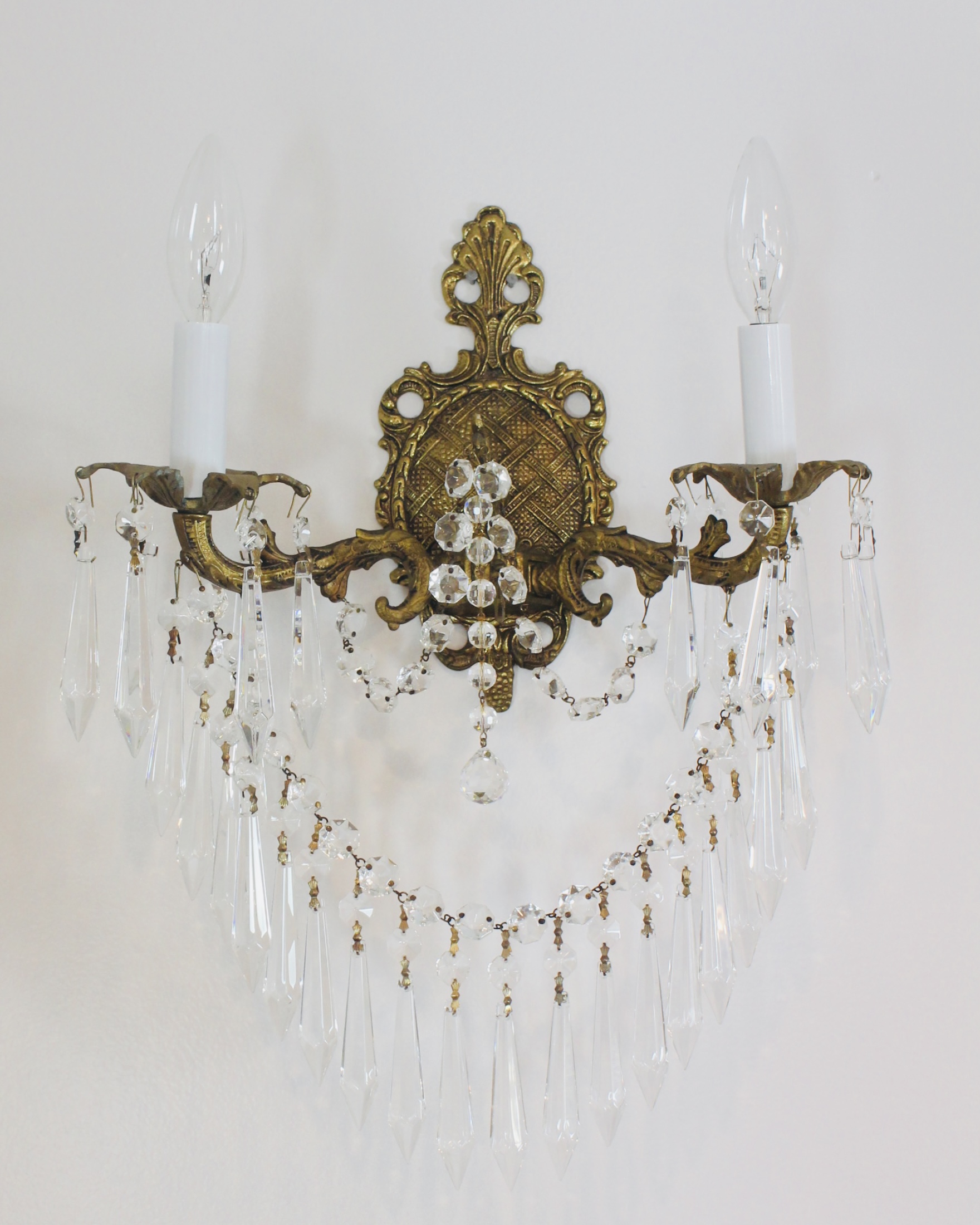 The pendant light in the hallway has very similar crystals to the sconce. A perfect pair!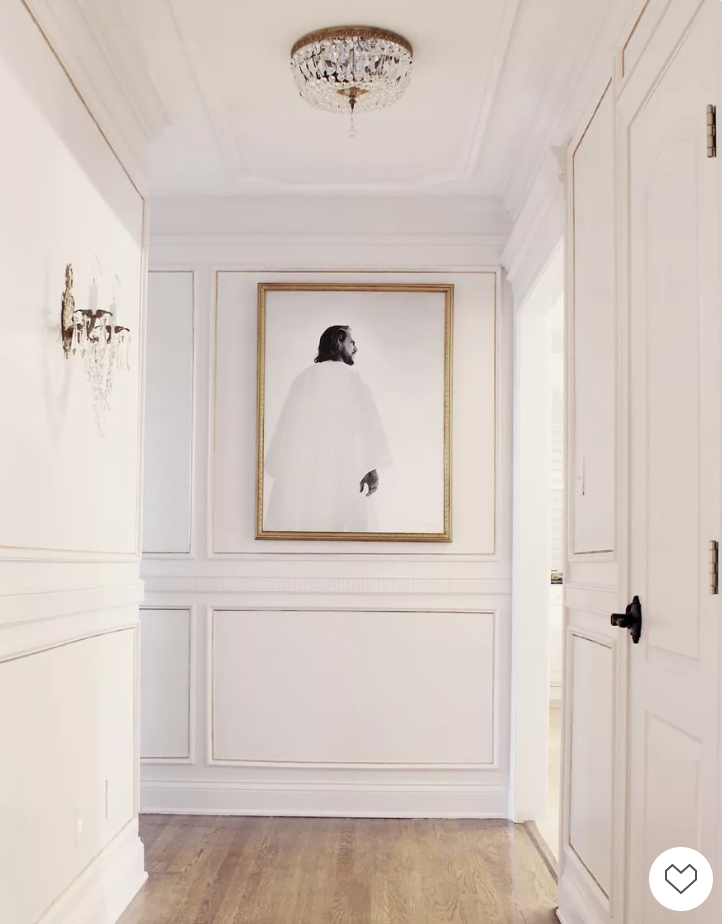 The living is room is just off the hallway and if you look closely, you'll see the hallways sconce! The chandelier in the living room has brass accents to match the gold trim. I'm very picky about crystal chandeliers and this is a good one.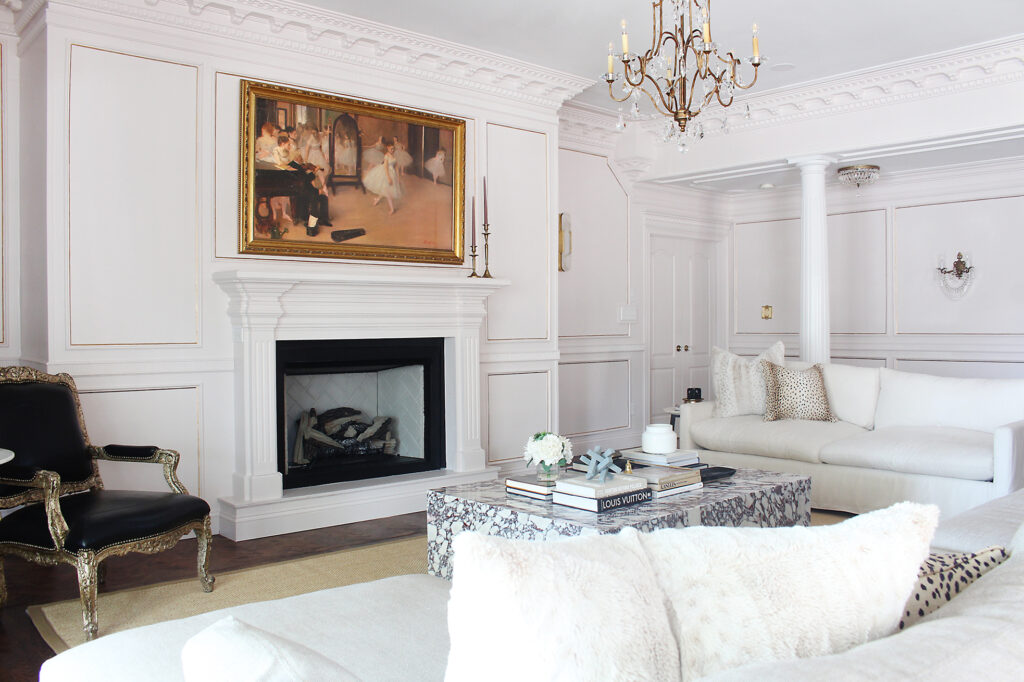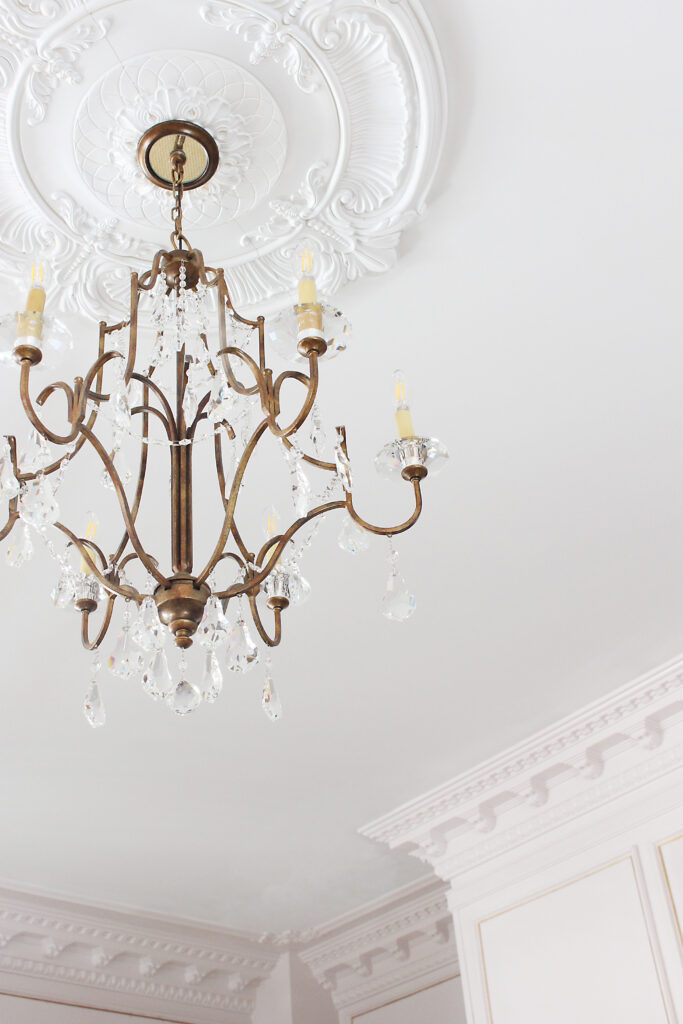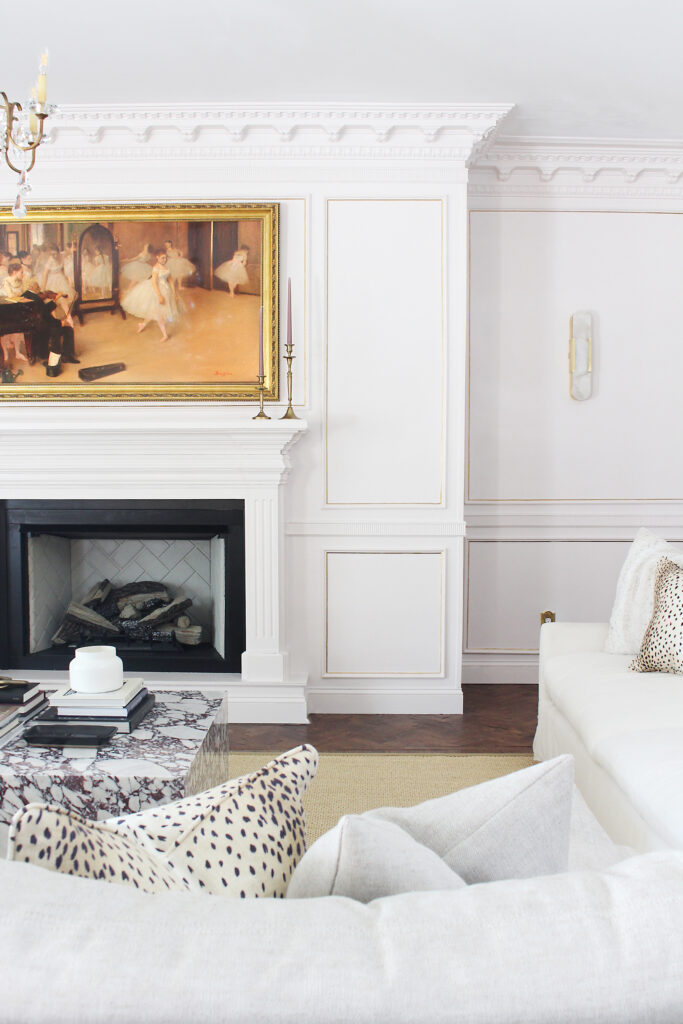 This wall sconce from Lumens almost has a marble-like appearance that is SO beautiful! This line has this same design in many different shapes and sizes.
Where Do I Purchase Light Fixtures?
Shopping for lighting is one of my favorite things! Over the years, I've found most of my lighting at:
Amazon
Wayfair
The Home Depot
Lumens
Any Other Tips For Choosing Lighting?
My best tip for choosing a light fixture is to go big. Nothing throws off a room than a light that is much too small for the space. It doesn't need to be massive or overpowering (unless you're trying to make a statement), but my recommendation is to go as big as the room can handle without competing with other light fixtures.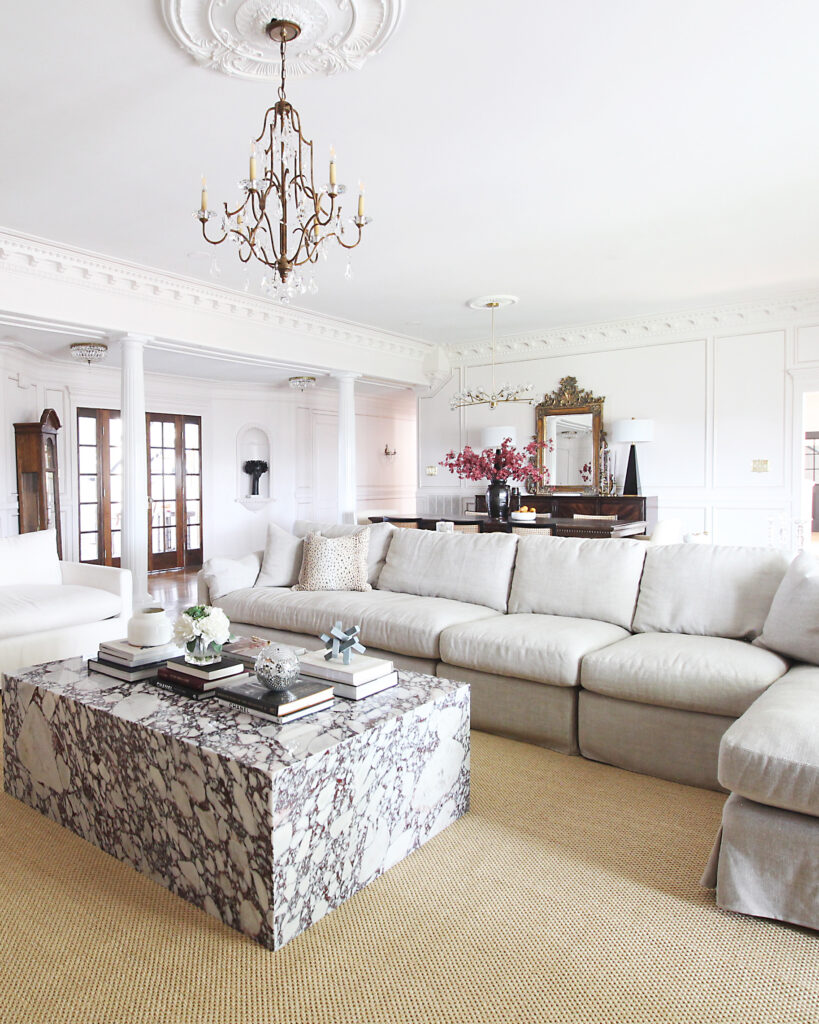 The best part about lighting? You can often return it if you don't like it! Don't be afraid to go for something a little outside your comfort zone – whether that is a bit more glam or modern than you'd typically choose, your space is begging for some jewelry!