After I revealed my dining room last week, I got some feedback that so many of you are finalizing with the details of your own dining room, specifically, finding the perfect dining room light fixture! With several dining rooms under my belt and working with many clients over the years, know that you're not alone!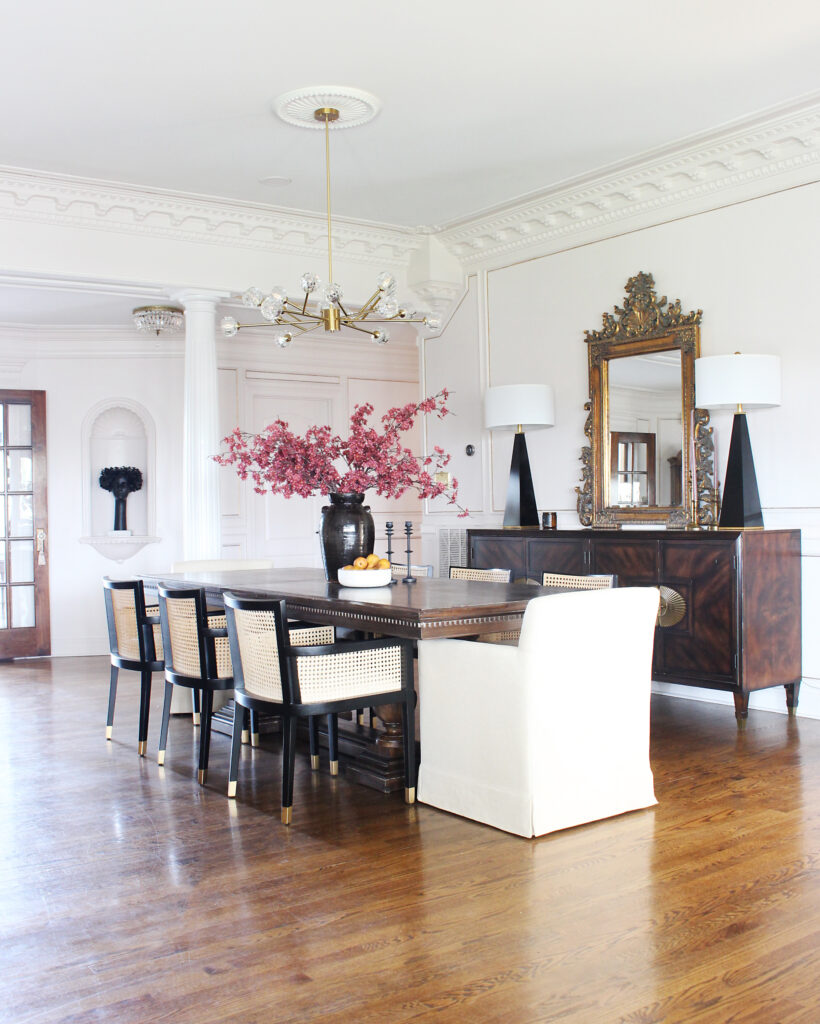 Dining room light fixtures can be tricky! I typically want some level of elegance for a more formal space, while being modern and affordable as well. Man, it can be tough to find something that fits the bill!
Today on the blog, I'm doing the heavy lifting for you (well, you'll have to lift the light once it arrives) and pulling together my favorite dining room light fixtures! You can use these lights in any space, but I specifically chose this round up for you all to find the perfect dining room light fixture based on your style and budget!
How to Choose A Dining Room Light Fixture
Decide on the decor style that fits your space
This is very important so you don't buy lights that don't compliment your space. When I say "home decor style", I am referencing the overall design of your home and specifically your dining room. Is your home more traditionally styled like mine? Are you trying to achieve a boho or natural modern look? Maybe you are obsessed with mid-century modern….it's important to know. If you're not sure, some time on Pinterest searching different style terms and pin the ones that stick out to you! Once you have the right verbiage, finding a dining room light fixture to fit that style will be that much easier.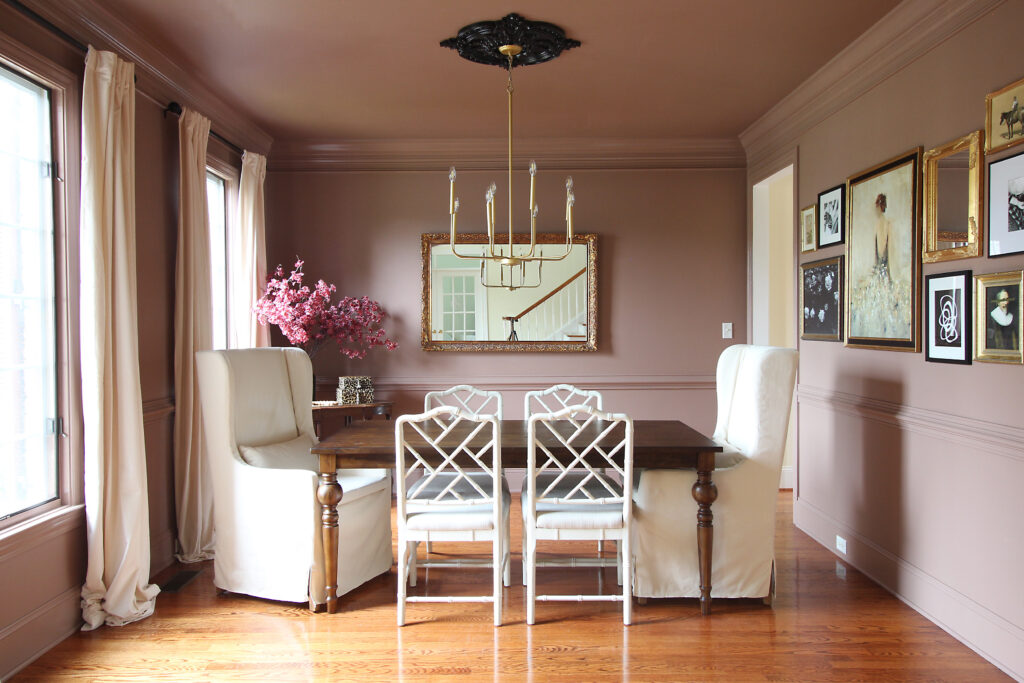 Choose the right size light for your dining room light fixture
Is your dining room table round? Standard? Extended? Take this into consideration when searching for the right light. In my opinion, I think a space looks best with the light is as big as the room can handle. Very rarely do we choose lights that are too big for our dining rooms. Most often, we might choose lights that are too small and it can shrink your room visually.
Finalize your budget
Lights come in all sizes and budgets! There is truly something for everyone out there. I have splurged on lighting in the past that I know is there to stay. It also very much depends on the type of lighting you're considering for your dining room – crystal chandeliers on a large scale get expensive quickly.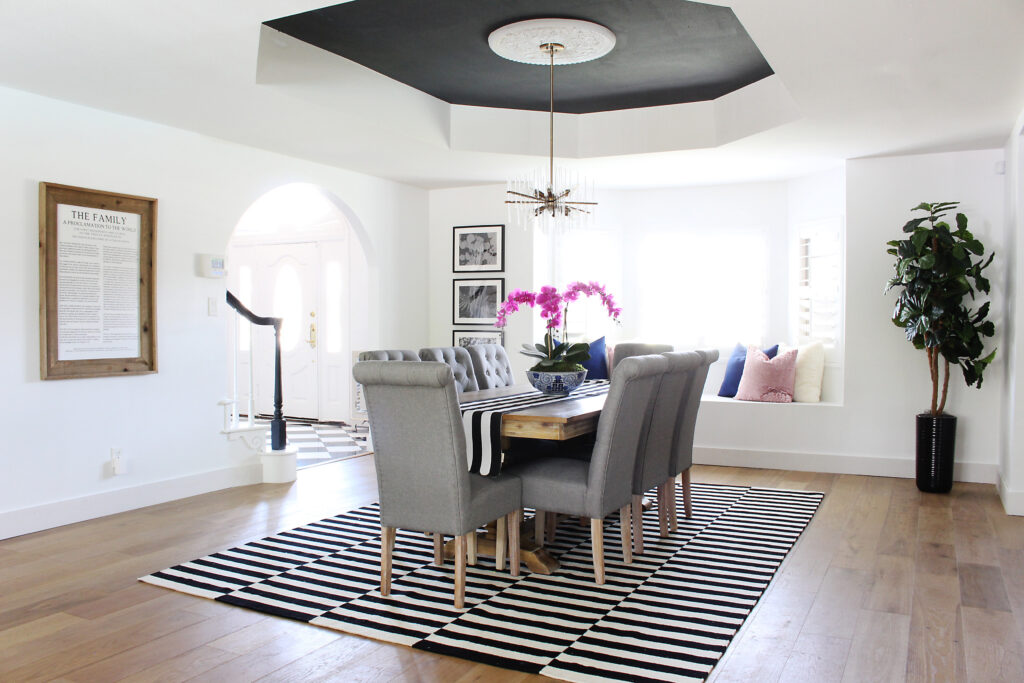 Dining Room Chandeliers
Chandeliers are a very popular choice for dining rooms simply because they are elegant and timeless! It's a classic choice that I love to see. Here are some of my favorite chandeliers at every price point.

Dining Room Lights Modern
A modern dining room light is what I chose in The Monarch Revival. The rest of the room is very traditional. Incorporating a modern twist is a fun and important element to me. It's a big unexpected statement in the best way!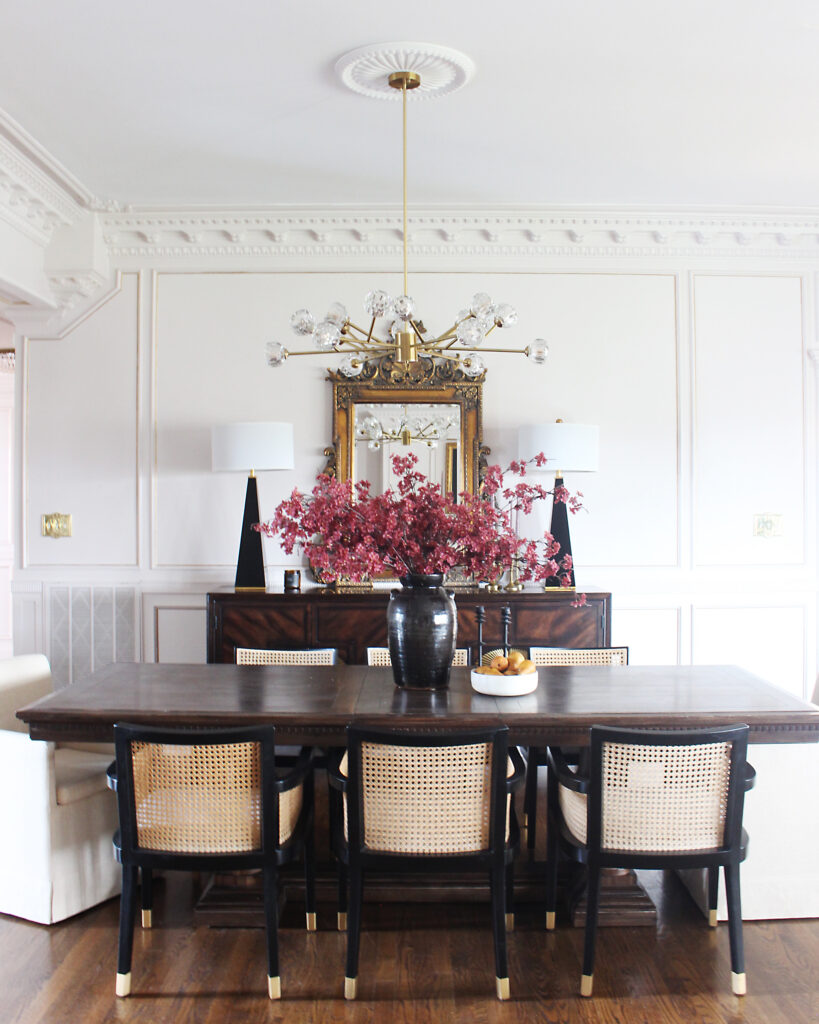 Dining Room Lights Farmhouse
Farmhouse light fixtures are very diverse and work for nearly every space. Do you have a favorite farmhouse light that you've found? Again, try searching "Dining Room Light (insert your style)" on your favorite e-commerce site. Sites like Wayfair.com have a huge selection for any style and any budget!
Dining Room Lights Pendants
Depending on the shape of your room, you may be looking for pendants rather than another style light. These ones are stunning!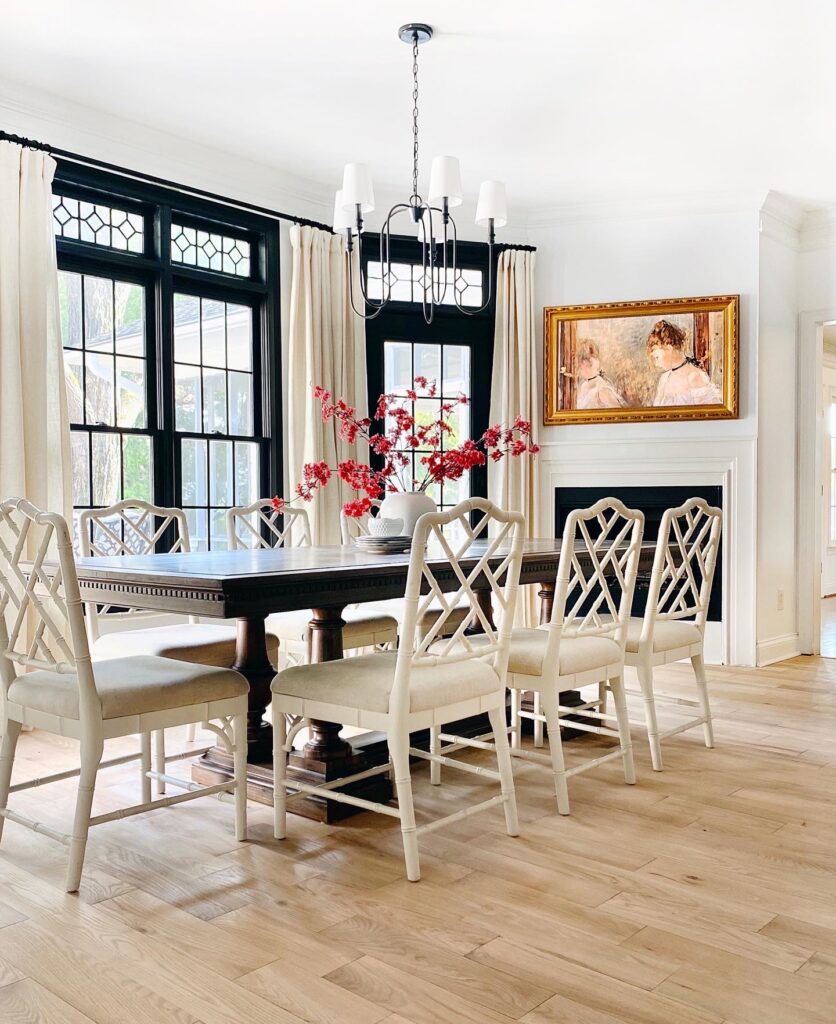 Dining Room Lights Boho
I LOVE a good boho style light fixture in the right space. I have had the beaded one in my previous home – it's just as darling in person!
How To Hang A Dining Room Light Fixture
Hanging a dining room light fixture is relatively simple, but much easier with a friend or spouse. This is my husband's job usually just because it does take some heavy lifting and he is way faster at electrical work than I am.
Did you know changing a light typically only involves connecting three wires? When you remove your current light fixture, there are three wires – white, black and copper. There are also three wires of the same color on your new light fixture. You connect them and then secure the light to the ceiling.
Of course, you'll need to turn off power to the light before you start this project. There are millions of tutorials online that provide steps in more detail. My point is, if you want to change out your current light fixture, it's more than doable!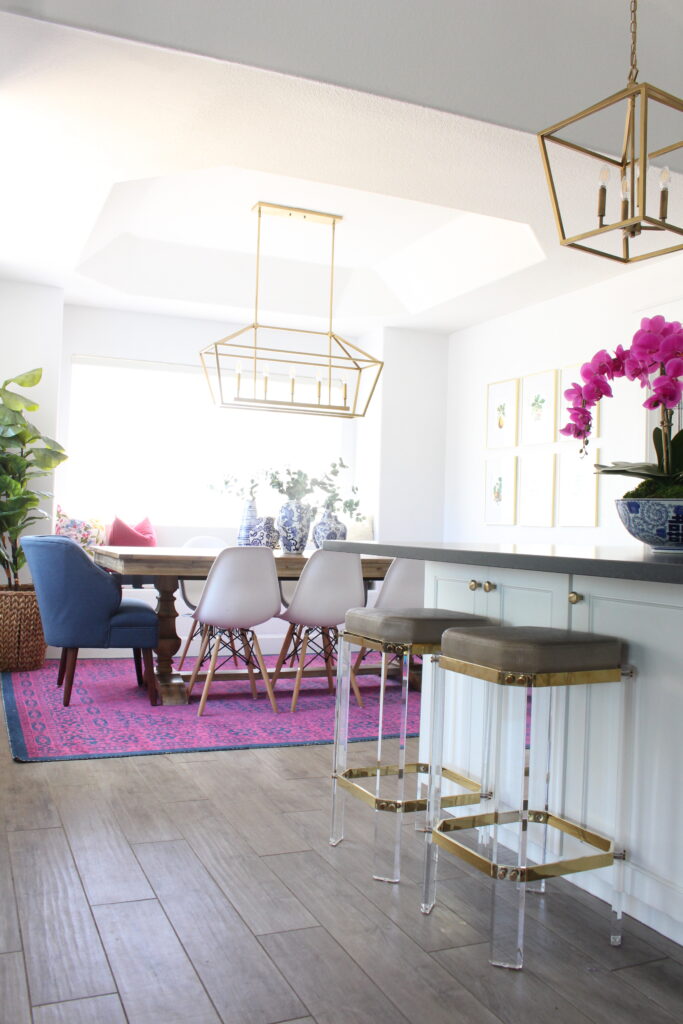 Finding the perfect dining room light fixture can be done and I hope this served as a resource for you! If you have any questions, please don't hesitate to reach out or leave a comment below!