Between our moves to New York, back to Arizona (two cities!), and now Tennessee, I've decorated more rooms than I can count. We've been renters. We've been owners. Some houses we've stayed years, and others weren't meant to be a long term for us. The one item that I've updated in just about every single room without fail is the lighting.
I get asked constantly about my process for changing up a space because when you're starting from scratch, it feels overwhelming and intimidating.
MY BEST TIP – START WITH LIGHTING!
Friends, my best tip when you're feeling this way – look up! Start with the lighting! My honest opinion is nothing dates a room more than a flush mount light that was installed 5, 10, or 20 years ago. While I love chandeliers, not every room calls for one! In fact, most times, a beautiful modern flush mount can elevate your space and center the room.
What I love about this tip is that most overlook it because it seems expensive or hard to do. While you can buy a high-end flush mount light, I've been extremely happy with lights I've found on Amazon. They are affordable and better yet, returnable if you don't fall in love with it.
Flush Mount vs. Chandelier – which do you need?
In my opinion, this all depends on the height of your room. For low ceilings that you'd like to feel taller, I would choose a flush mount. It adds light and interest without making you feel like the light fixture is overpowering the room.
If you have a room that you would like to center, reign in, or add a statement, that is when I go with a chandelier!
HOW TO CHOOSE A FLUSH MOUNT LIGHT FOR YOUR SPACE
When choosing a flush mount light for my space, I take into consideration all of the hardware colors in the room currently. I also think about what my long term plans are for the space and if in the future, I'd like to switch out the existing hardware. For example, I'm currently designing a space that would include a gold flush mount, but the door hardware (the handles) is a brushed nickel color. I'd like to change those out eventually, so I'm fine with having mixed hardwares in the meantime. In person and in photos – it still looks great!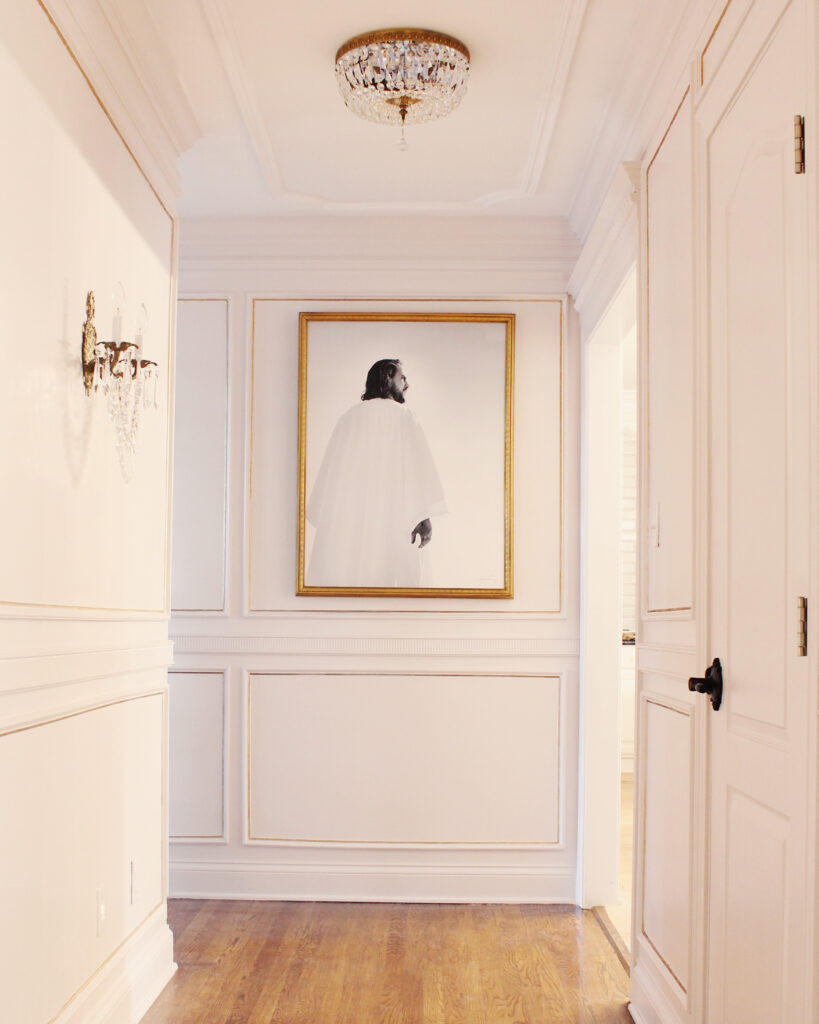 SHOULD ALL OF MY FIXTURES MATCH?
They can, but they don't have to! Mixing metals is very trendy right now. You'll see in my spaces that I tend to a prefer a matching look, but there is no "right" way when it comes to hardware. In fact, it can be a great way to add interest or contrast to a space.
If you're going to mix hardware, I would choose a primary color, then intentionally choose a section that has a complimentary or contrasting color. Popular color combinations are:
Gold/brass and black
Silver/chrome and black
Copper and nickel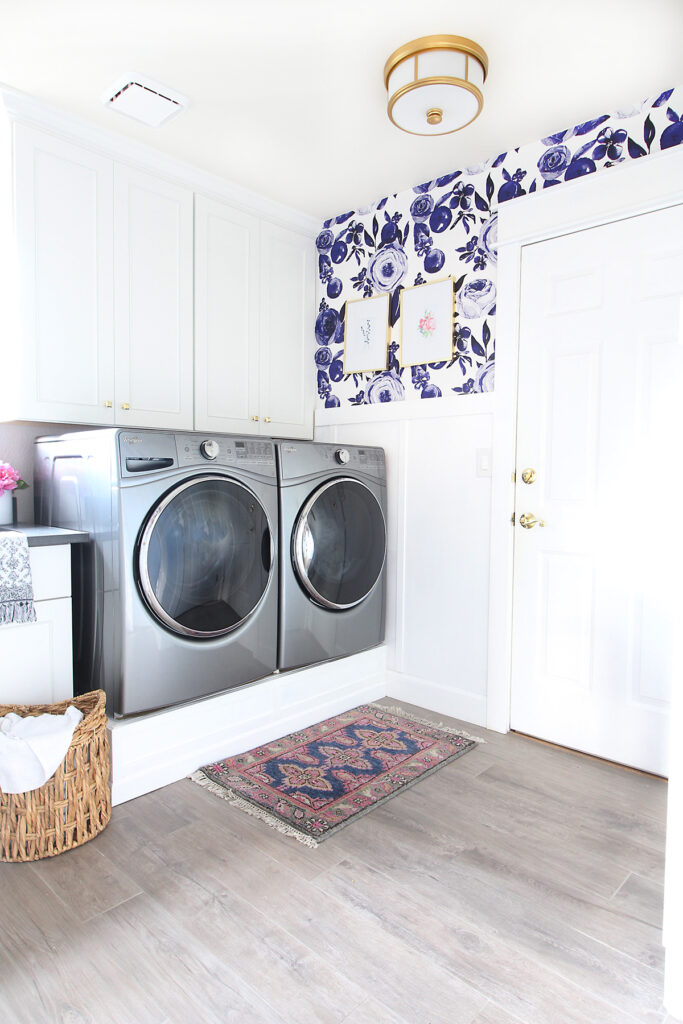 Flush Mount Lighting – My Picks
Today on the blog, I've done the digging for you to find my favorite flush mounts at varying price points.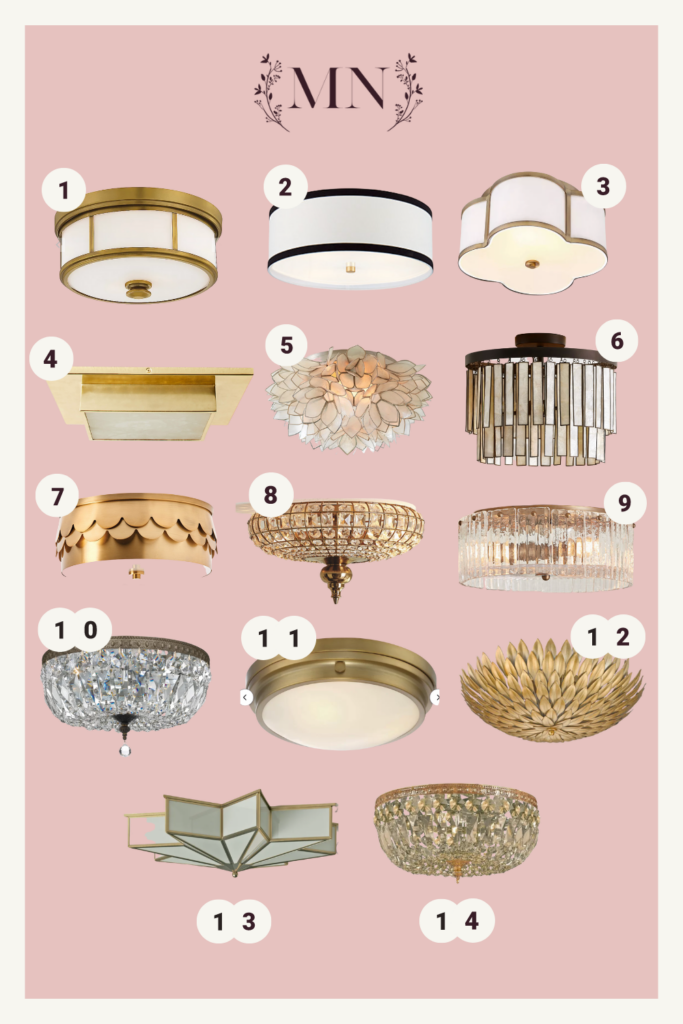 My challenge to you – pick a room in your home that could be updated with a new light fixture and go for it! Say no to boob lights! ha! I hope this was helpful! If you have any questions, leave them in the comments below!