If you're hanging out with me on stories (and I hope you are!), you saw me get the chance to FINALLY tear up the carpet in the billiard room. I've had a vision for this room for months and replacing the flooring was at the top of my list. That is one thing that is tough about having so many ideas – waiting! Once I make a design decision, I want to implement as soon as possible!
Before we dive in, I have a few new posts on the blog this week! Some of them source the items I'm using in the Billiard Room.
Where We Started
This is the true "before" photo! We painted the room and it brought this beige room back to life!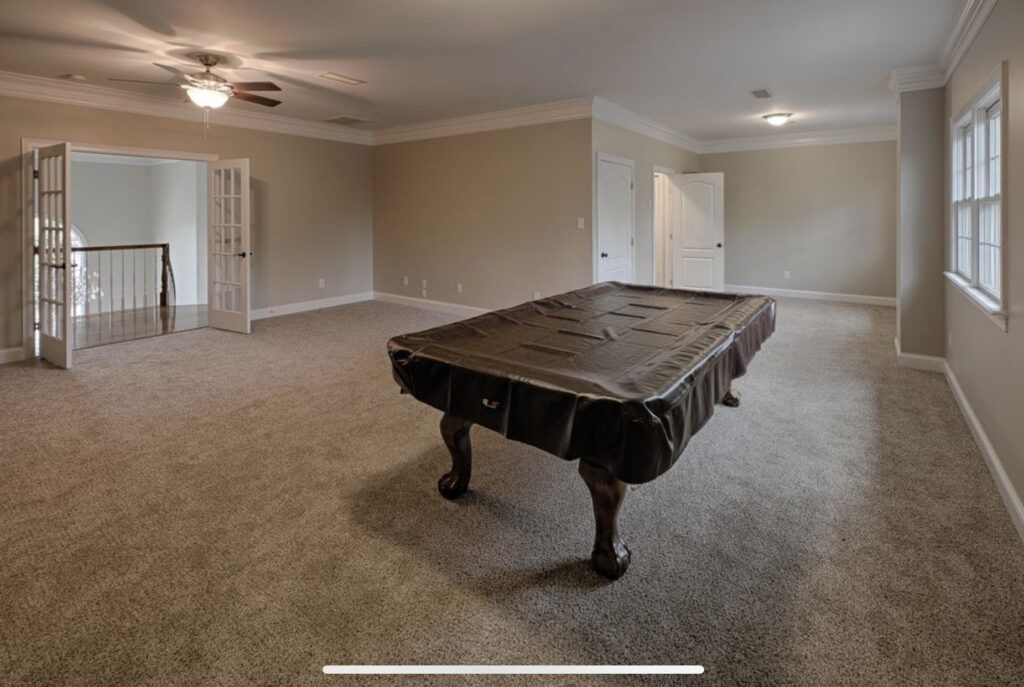 What It Looks Like Now: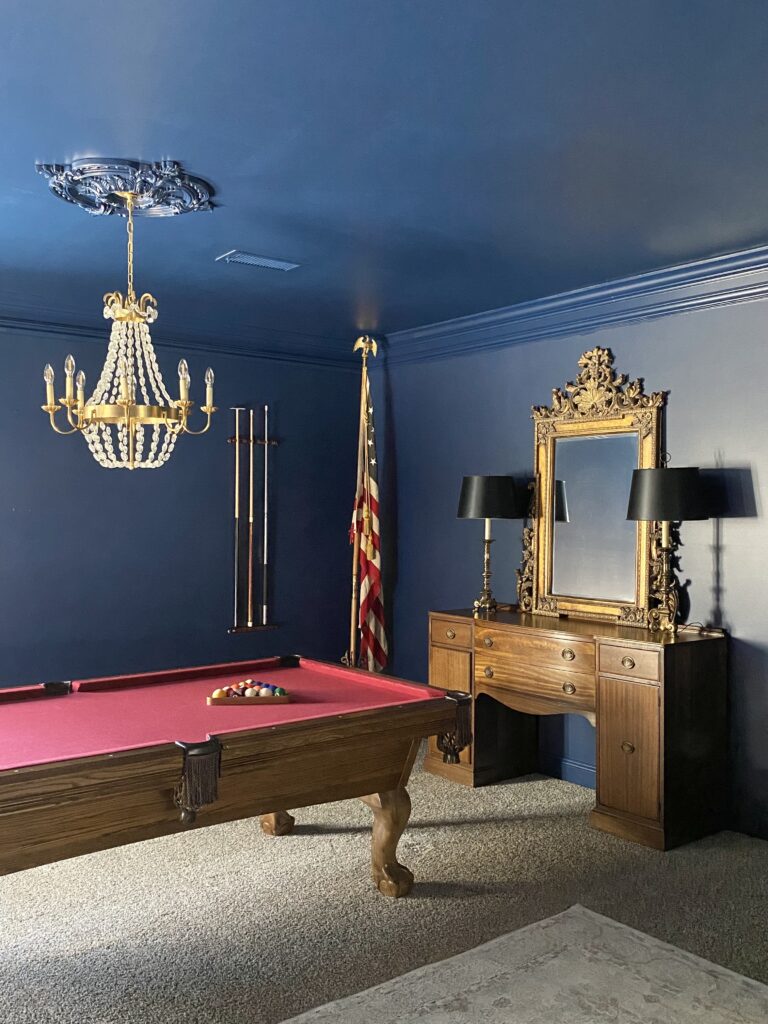 The Billiard Room Mood Board
Here is what I'm thinking for this room! Creating a mood board is the easiest way to make sure all of my design decisions flow together. I make them in Canva!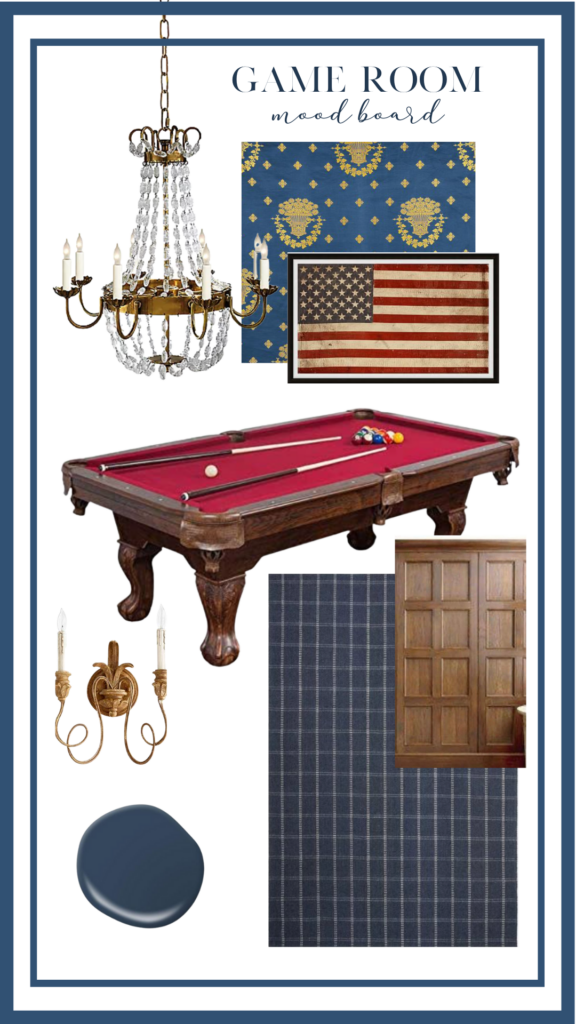 My Big Flooring Decision
I am going back and forth between replacing the carpet with LVP (luxury vinyl planks) or real hardwood floors. There are plenty of pros and cons to consider:
Luxury Vinyl Plank:
Easy to install
More affordable
Durable and water resistant
Not as high quality as hard wood
Hardwood Floors:
More difficult to install
Less affordable
Water/humidity sensitive
Ability to refinish (change color etc)
Easy to repair
Increases home value
But like – it's real hardwood floors! They look and feel amazing!
If you know me at all – I'm not one to take the easy way out! I'm very much leaning towards hardwoods. I'm a tad bit nervous because I've never actually installed them myself before. In our previous homes, we have always had professional installers! I feel up to learning a brand new skill to add to my DIY repertoire. What could go wrong?
What About The Kitchenette?
Ohhh yes! We are adding a kitchenette to this room to create a space where our growing boys can hang out with their friends! I stumbled across this photo on Pinterest and I just knew we HAD to recreate our own version!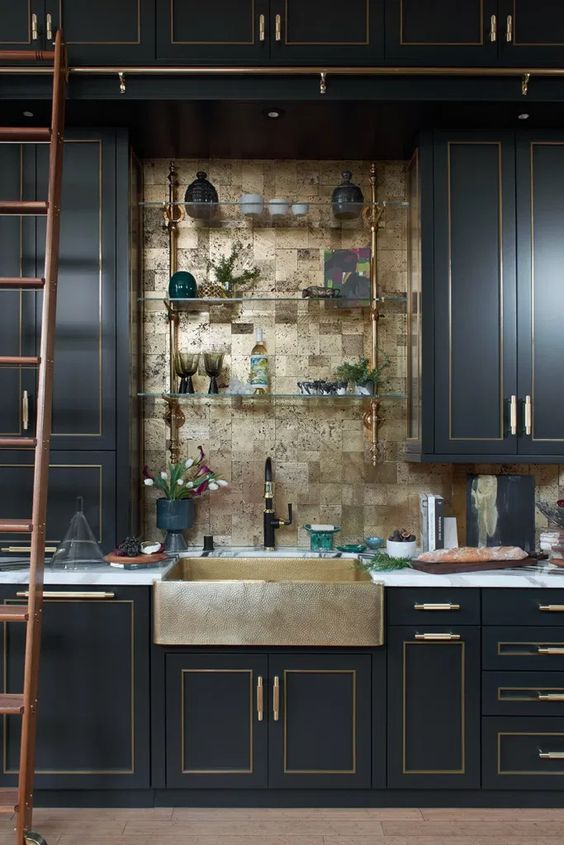 It's going to go in this part of the room: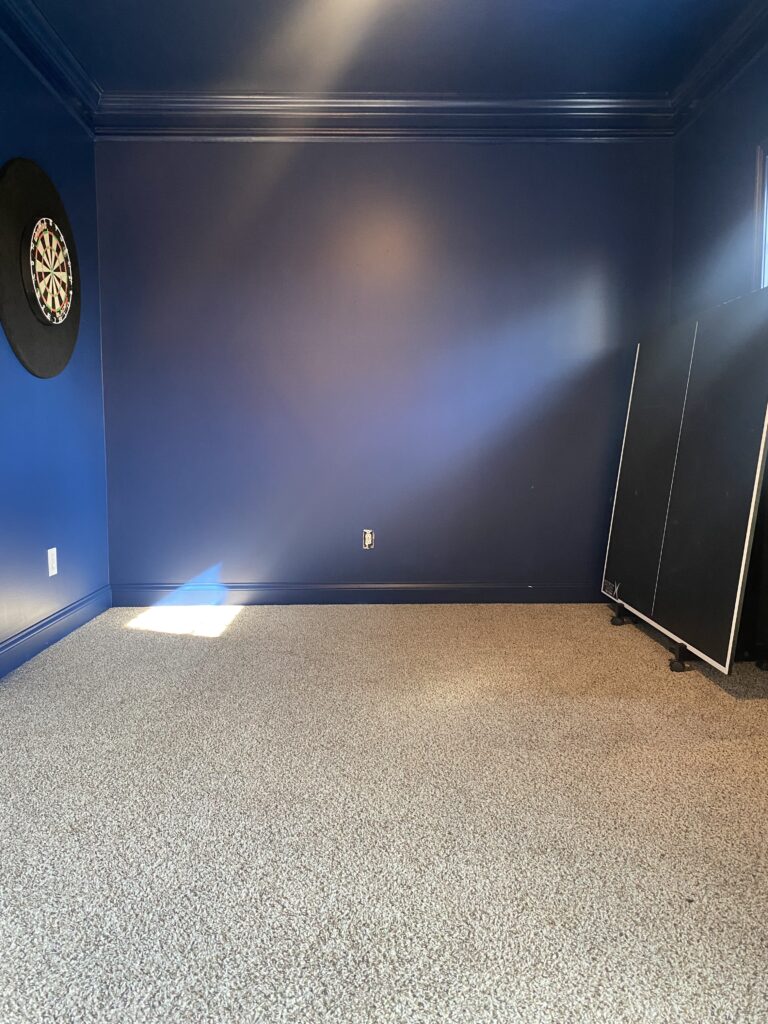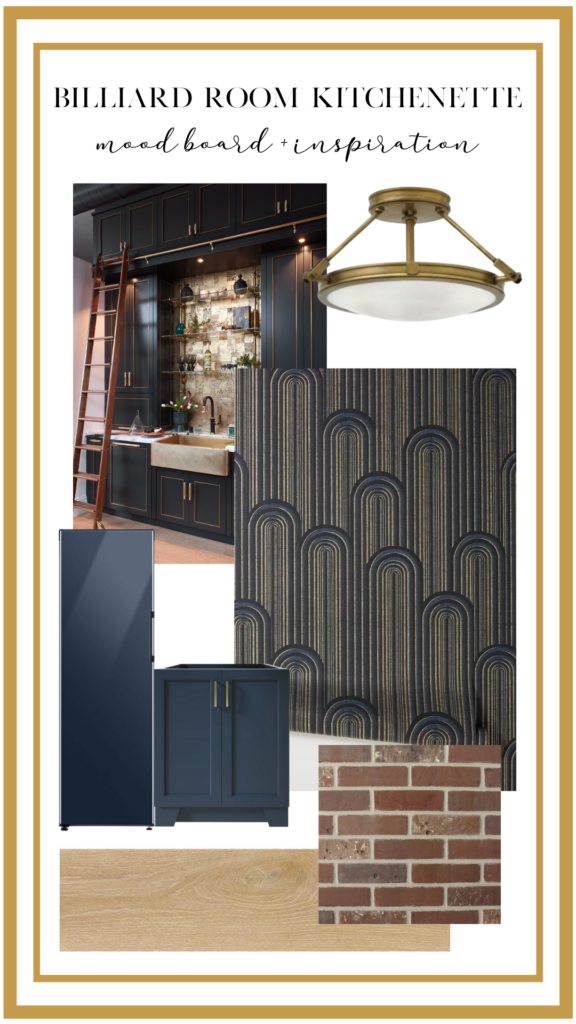 This is all happening in real time on Instagram stories if you'd like to follow along there! I'm going to be updating this post as we make progress, so don't forget to check back!