It's been a LONG winter in Knoxville and we have been dreaming of summer all year long. If you haven't heard, we are knee-deep in a backyard renovation that includes our new fiberglass pool! I have all the details on that right here!
We recently had a bit of a hiccup when we realized it was necessary to remove the mature privacy trees that lined our property. They were becoming a major hazard and we didn't want to disrupt them further with the backyard updates.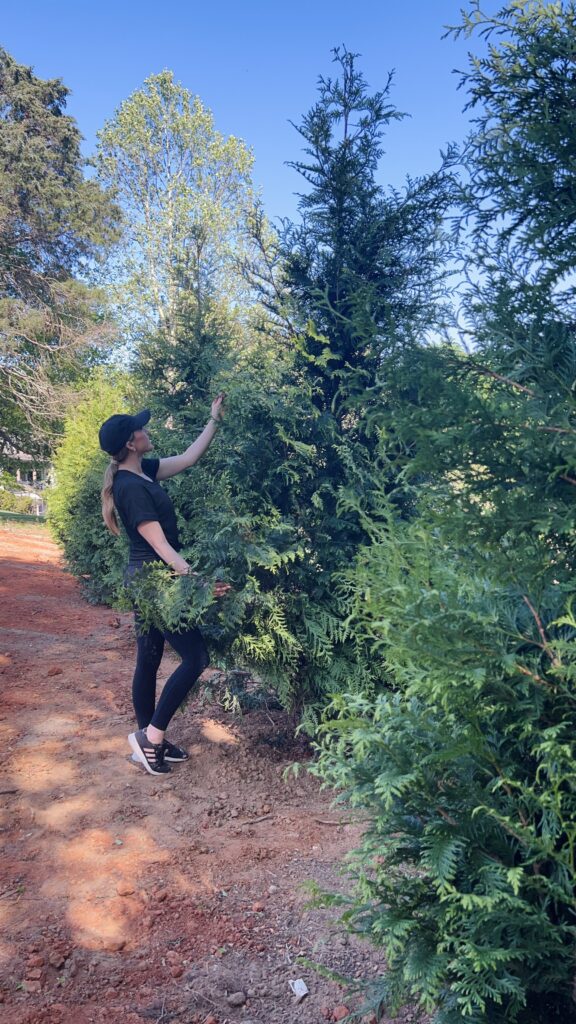 I struggled with this decision for months. We had been talking it over with our neighbors on the other side of trees and knew we had to take action at some point, but it was harder than I thought to let go of these beautiful trees that made our backyard feel like a private oasis!
Today on the blog, I'll be chatting all about our decision to pull the trees we had and plant new privacy trees on our property line. We are still a sad that old privacy trees are gone, but are excited about the look of our property line in the future.
A peek at our new privacy trees!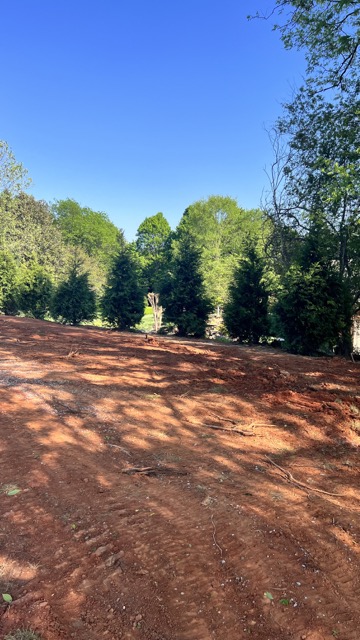 Saying Goodbye To Our Old Privacy Trees
This was a really big job and one that we hired out to make sure it was done properly. I was not going to DIY pulling out these massive trees haha!
We were shocked at how deep the roots were and seeing these 50+ foot trees laying in our backyard looked a bit scary. We are so thankful to have them removed before something bad could happen as one had already fallen.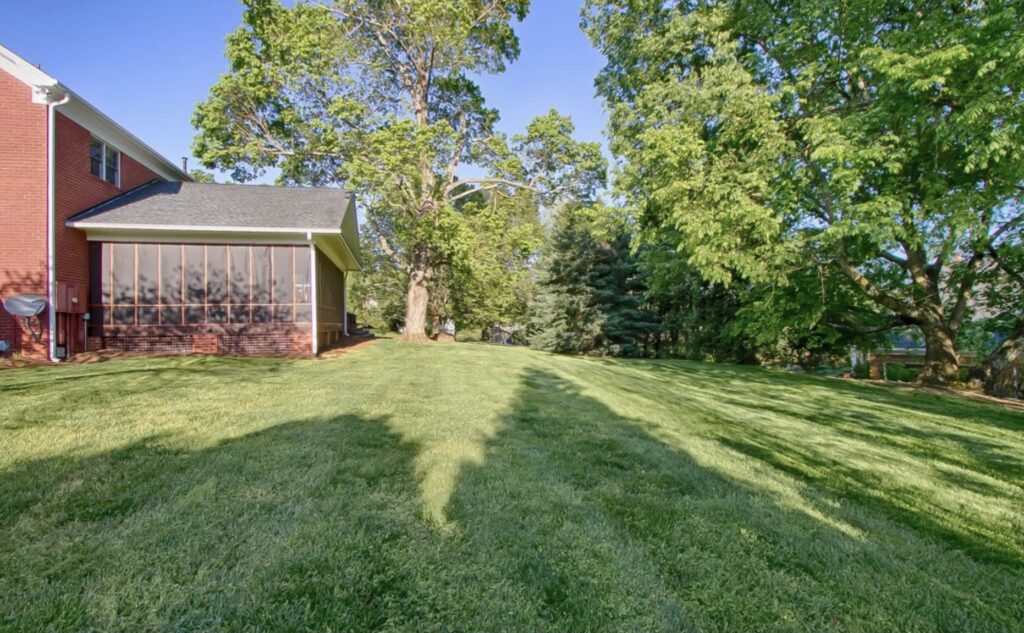 That being said, the view from our deck has completely changed. We can see right into our neighbor's backyard which is not ideal. Although I was really frustrated by this for a few days, knowing our home is completely safe gives me peace of mind.
Planting Beautiful New Privacy Trees
As the hunt for new trees began, I was shocked at how expensive trees can be! I tried to find the tallest option possible, but mature trees cost a fortune for the amount we needed. When we landed on the perfect option, our lovely neighbors agreed to split the cost evenly.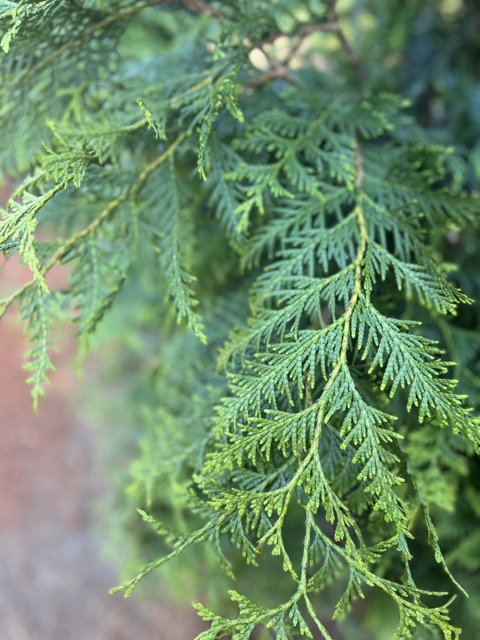 Now the time came to actually pick out the trees, which is much easier said than done. After doing too much research on the right type of tree, we chose Green Giant Thuja.
Why We Chose Green Giant Thuja Trees
They are one of the fastest-growing trees out there- I'm talking 3+ feet a year! Since the privacy wall won't provide privacy yet, these trees promised a solution that would take years instead of decades.
To help out even more, I was able to find 10 trees that were all 10 feet tall. This created a perfect start to our property line without working from ground zero. The cost of each was $750 which I know sounds crazy, but ended up being more affordable than any other option.
The planting was done right on the property line early this week and we are really happy with how it looks!
Our Finished Renovation Is One Step Closer!
Although this wasn't the most fun step in our renovation, it made us excited about our home for years to come. It truly solidified in my mind we are planting our roots (literally and figuratively) for the foreseeable future here.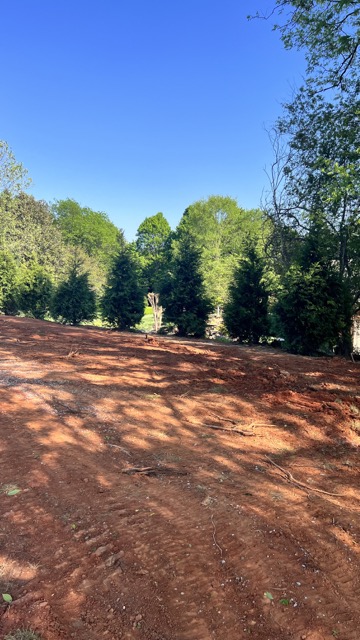 Have you ever done a backyard renovation in your home? Please let me know in the comments! And to keep up with everything on the blog, check out my latest posts: