Today on the blog, I'm sharing all about our Ring Doorbell camera system and giving you an inside look on the data I can see right from my phone.
I recently made a small change to the exterior of our home that has me unreasonably excited. While the new pool, our privacy trees, and our pool house renovations are also very exciting – there is nothing like the instant gratification of a small project that makes a big impact.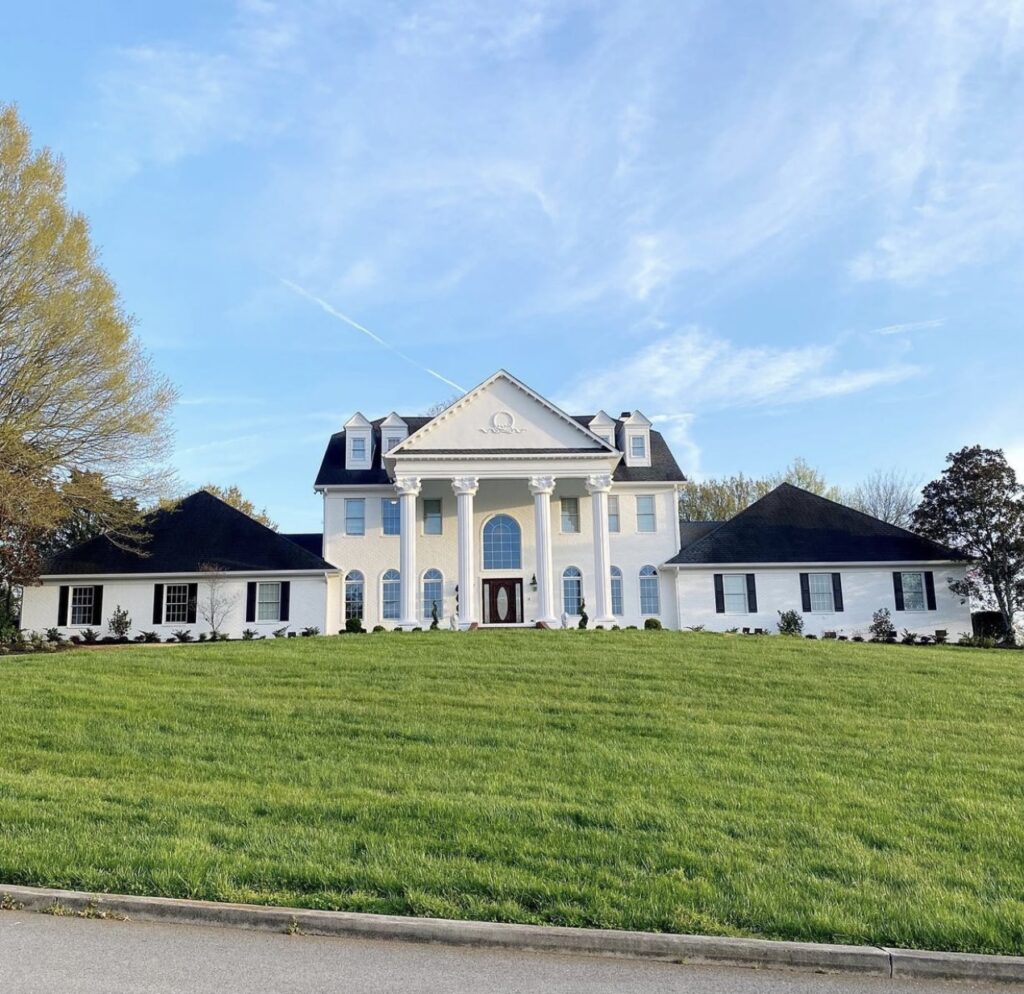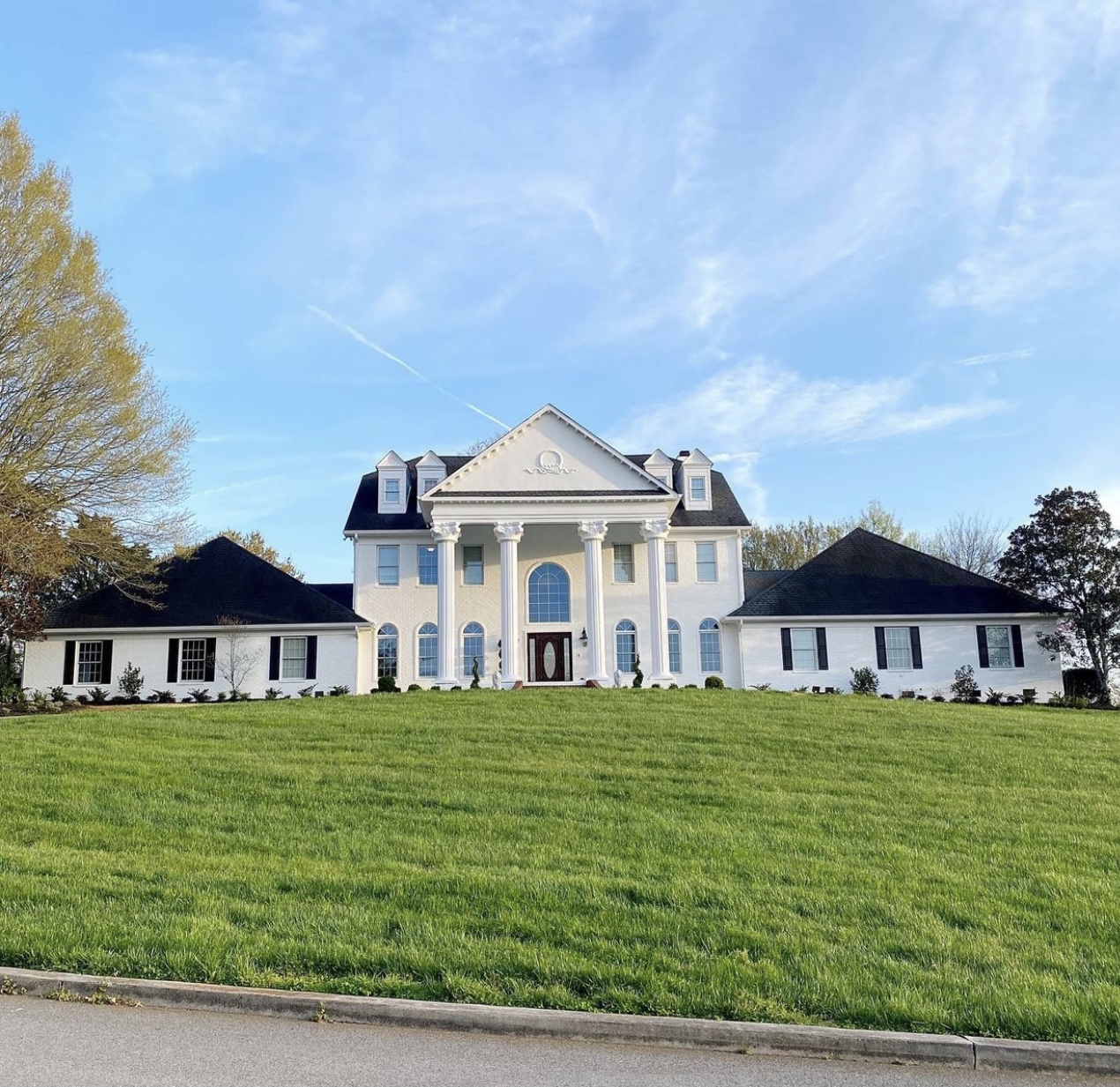 Is your Ring camera your security system?
We have an alarm system that we are happy with, but I really wanted a doorbell camera to keep an eye on our packages and any activity in the front yard. I can't even begin to tell you how impressed I am with our Ring setup and everything I have access to with a few clicks on any of our devices!

Ring Doorbell Camera – Our equipment
I went with the Ring camera system and floodlight camera, and I have to say, I've been thoroughly impressed with the quality. The cameras are crystal clear and the footage is in 1080p, so I can see every detail of what's happening outside my house.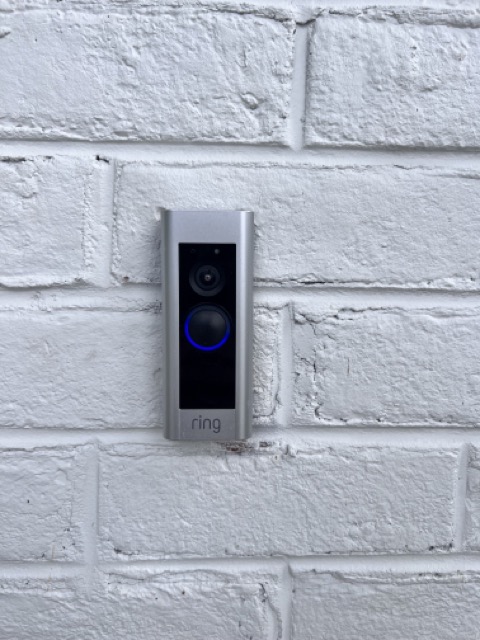 Here's what we installed:
How The Ring Doorbell Camera Works:
Motion detection: When someone approaches your front door, the Ring doorbell camera's motion sensors are triggered, and it starts recording video. We love this!
Live video feed: The camera streams a live video feed of the person at your door to your phone and it even feeds to our Amazon Show. You can see and hear the person in real-time, even if you're not at home!
Two-way communication: The Ring doorbell camera has a built-in microphone and speaker, allowing you to talk to the person at your door through your phone.
Cloud storage: The cloud records all video footage and stores it in the cloud so you can review at any time.
Alerts: You can setup the camera to send notifications to your phone whenever someone approaches your front door. I have mine setup to be extra sensitive right now, but if you prefer, you can receive notifications only when someone rings the bell. It's fully customizable!
It integrates with almost everything! The Ring doorbell camera is compatible with many smart home devices, including Amazon's Alexa and Google Assistant.
Our view from the ring app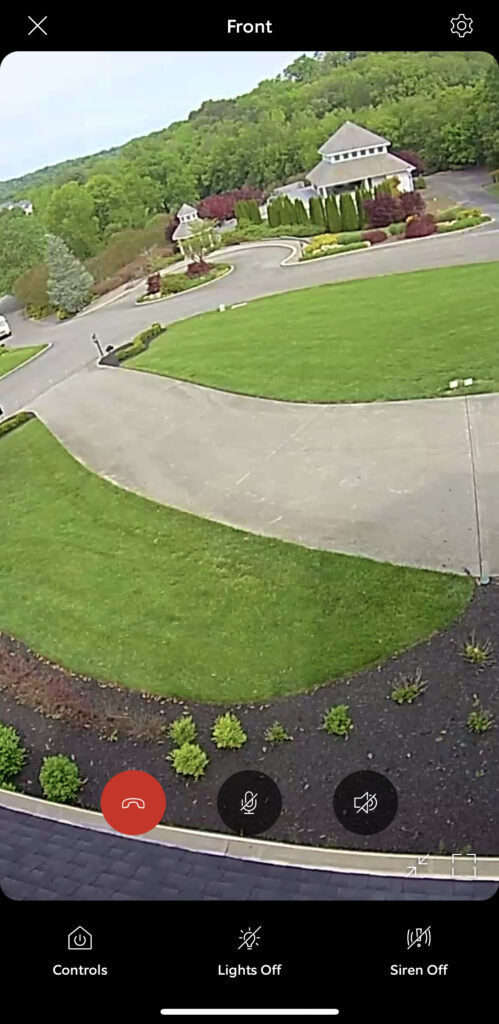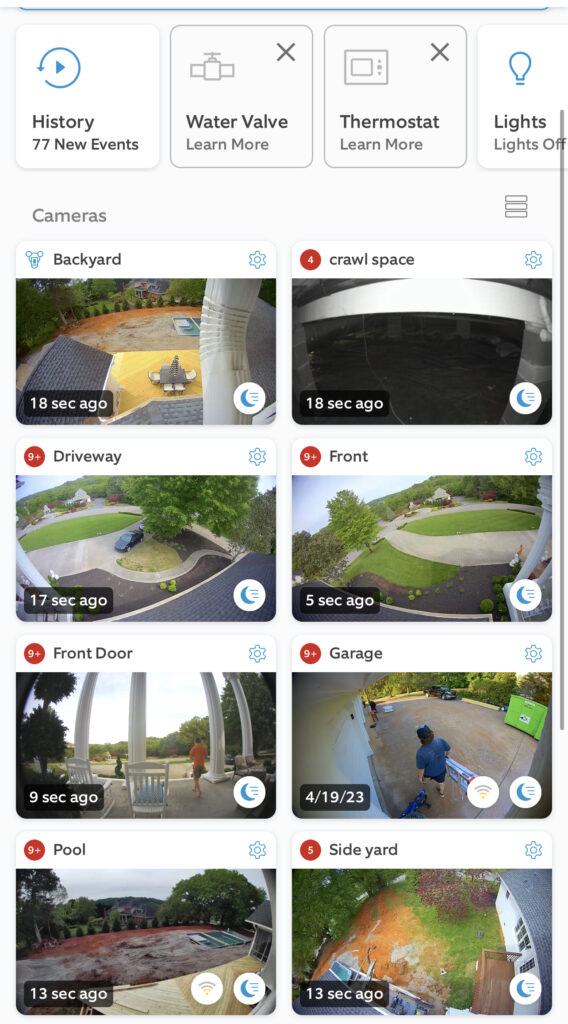 The Setup
The setup wasn't too bad, but it's definitely something you could outsource if you're not too tech savvy. You'll also need a ladder if you want to install the flood light.
It took Craig about an hour to do – he just had to download the Ring app, connect the cameras to my Wi-Fi, and secure the cameras to the house. From there, I was able to customize my settings and adjust the sensitivity of the cameras.
Why We Love The Ring app
The ability to check in on my boys when they're playing with neighbors has been so convenient. I can see who's at the door before I answer it, and I can even talk to them through the camera! The boys love that haha!
The most important thing is that the cameras are a visible deterrent to anything sketchy and they also provide evidence in case anything does happen.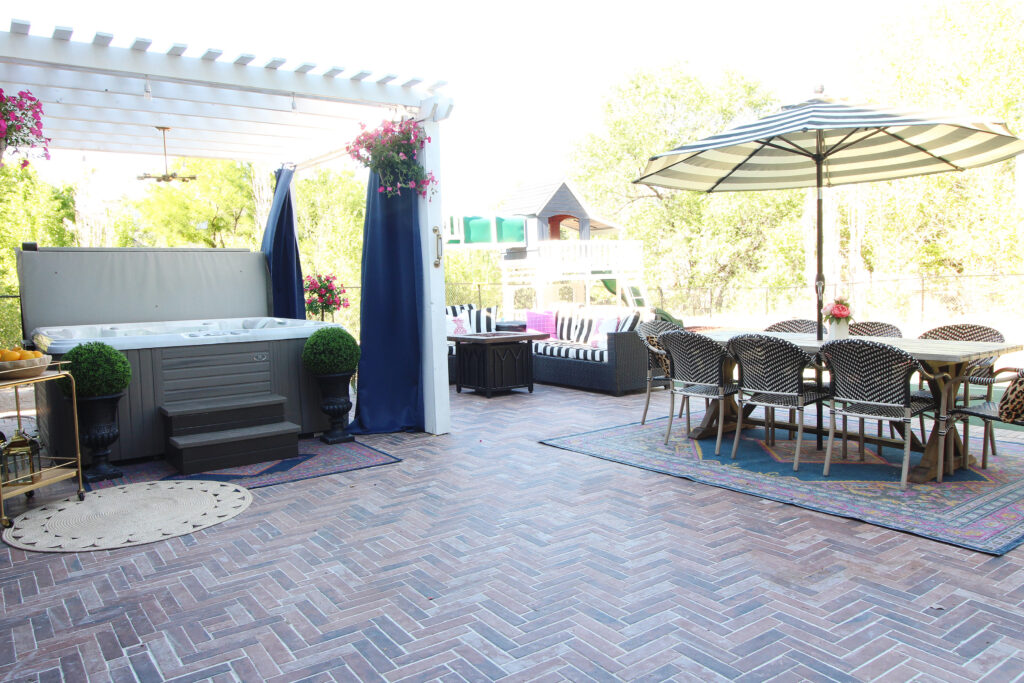 Overall, I couldn't be happier with my Ring doorbell cameras. Not only do we feel safer, but we also have the added convenience of being able to check in on things from our phones. If you're considering installing a home security system, I would highly recommend Ring. It's easy to set up, affordable, and provides peace of mind that's priceless.