Have you ever heard of the term project creep? It's happens to me often haha! It's the idea that one project will always lead to another because once you make a change in one space, you're going to want to spruce up the space next to it. In this example, we have been working really hard on our backyard renovation with a new deck (built by Craig!), our new pool which is currently being installed, and our privacy trees that were planted last week. As if that wasn't enough, I have big plans for my garden room that I'm turning into….The Pool House Kitchenette!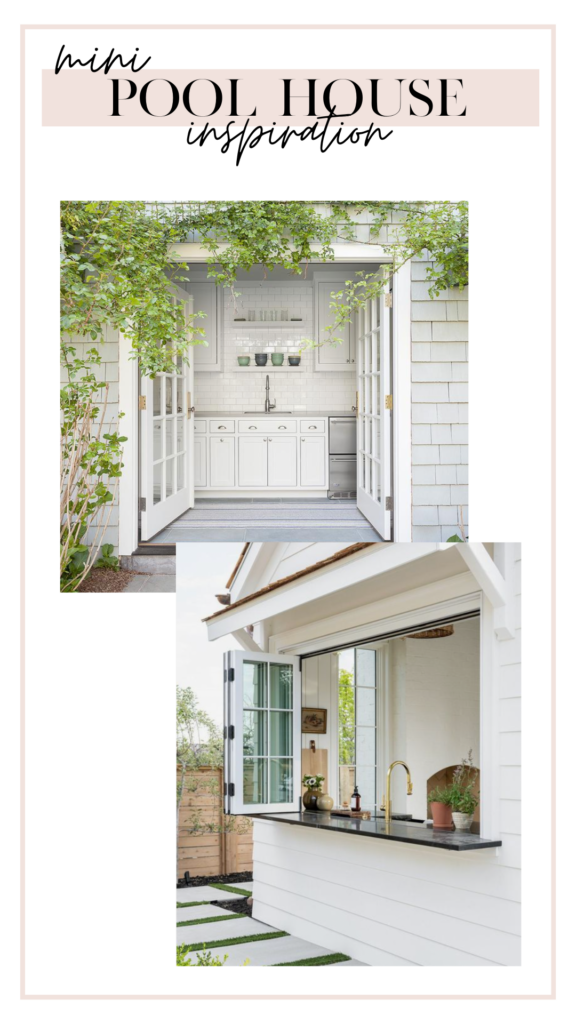 This space has one door that leads to the garage and one that leads into the breakfast nook/kitchen. It's currently our gardening room and holds our outdoor/backyard gear, but with the pool being installed, I think it needs a refresh to better utilize the space.
The Overall Plan:
Right now, I'm working on demo in the garden room. I'm taking down wallpaper and ripping up the floors for some fresh wallpaper (big news around this!) and new tile.
We are going to be closing the door off of the garage to improve the flow of the space from the deck. The door that currently leads to the deck are going to be stunning french doors that I can't WAIT to see installed!
I'm adding new cabinets from RTA Cabinet Store to store our BBQ supplies, pool chemicals, and pool gear like towels.
And of course, there will be lots of other details like painting trim, installing backsplash, and styling the space!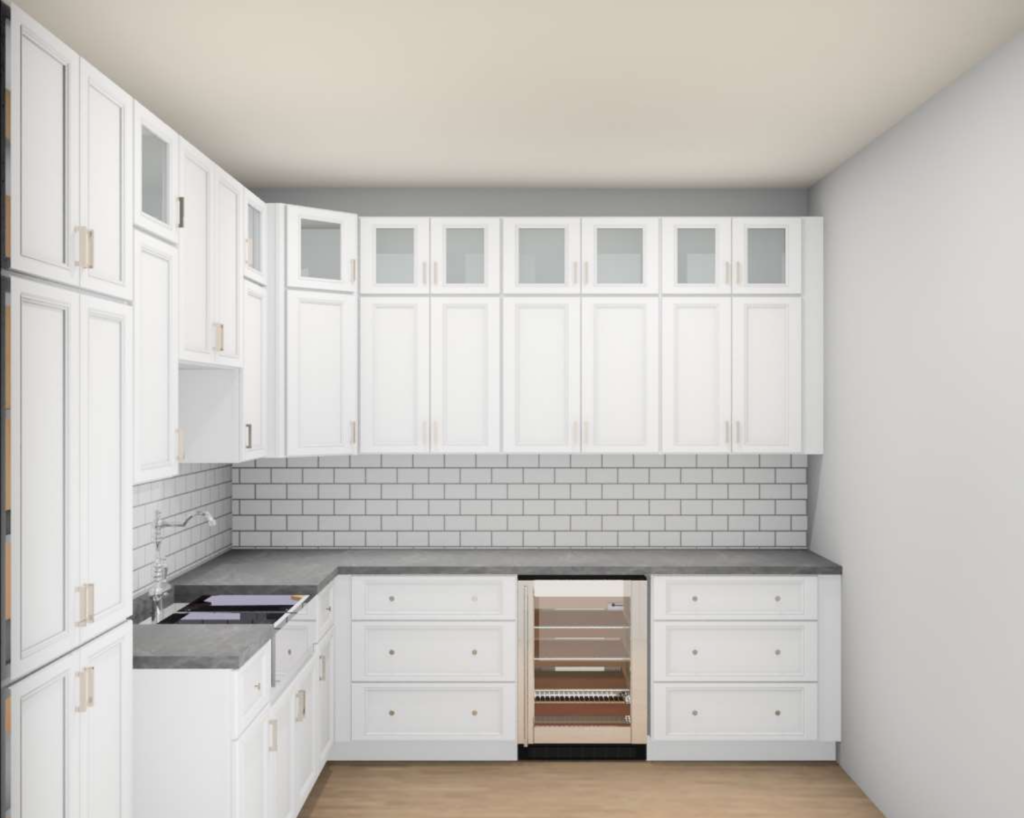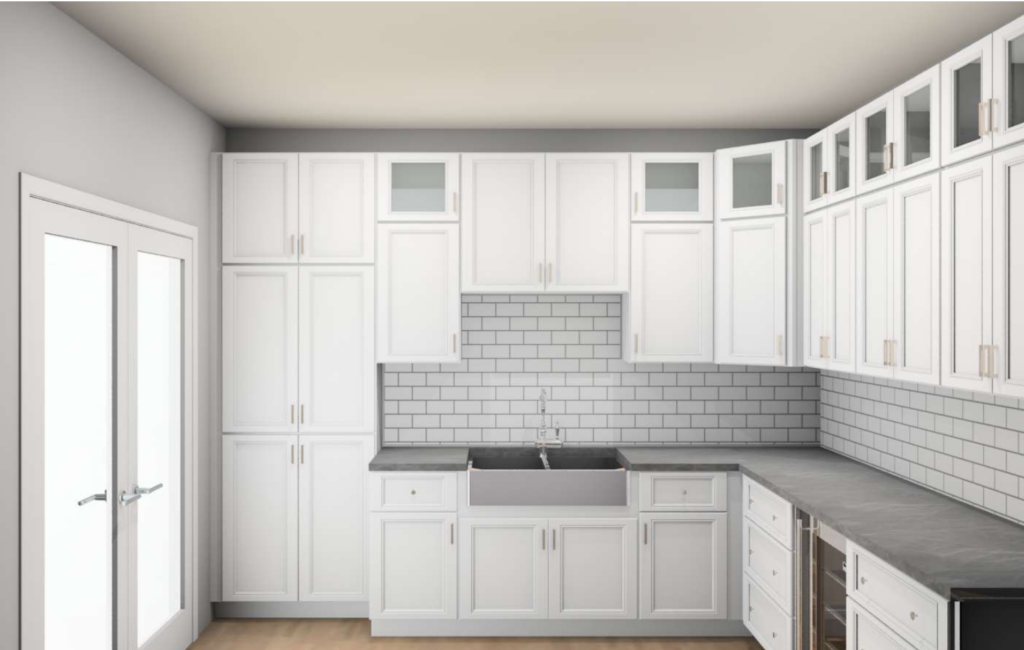 The Pool Kitchenette Mood Board
The only way to start a project is with a mood board! I actually wrote a post recently detailing how I make these with a free tool – I'll link that right here.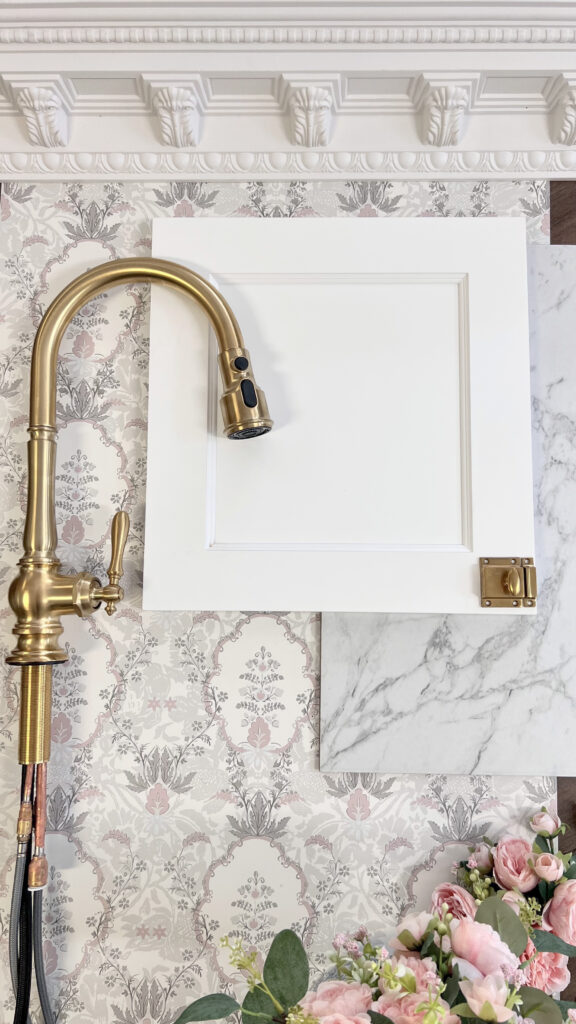 The tone for the pool house is classic, feminine, and southern. The color palette is made up of soft, muted tones that I pulled directly from the wallpaper of my dreams!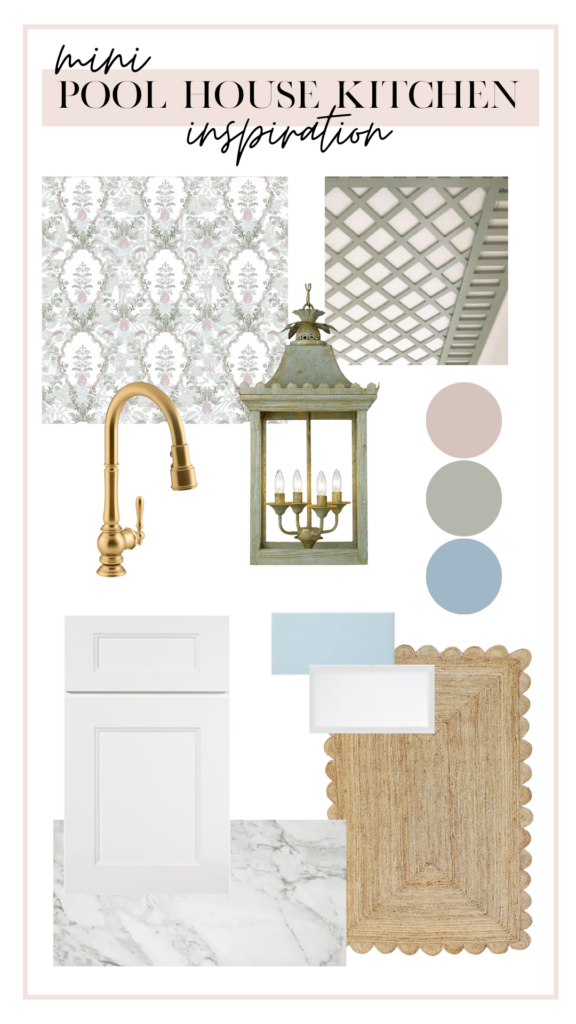 Let's Talk About The Wallpaper….
My blog fam gets to know first, but this wallpaper is one of my favorite prints from The Monarch Home wallpaper line that is coming out in the coming weeks (fingers crossed!). I've been testing designs and samples for months and to have the final version in one of my spaces is a dream come true.

This print is called Ryleigh, named after my niece. Every print has a meaningful name, but this is one I knew I had to use for this project. If you've been around awhile, you probably already know that there is another stunning print called Bryton (my other niece & Ryleigh's sister).
There will be a bigger announcement when this wallpaper is officially available for purchase. I'm so excited to show you how I style it in the pool house kitchenette! I hope you love it as much as I do.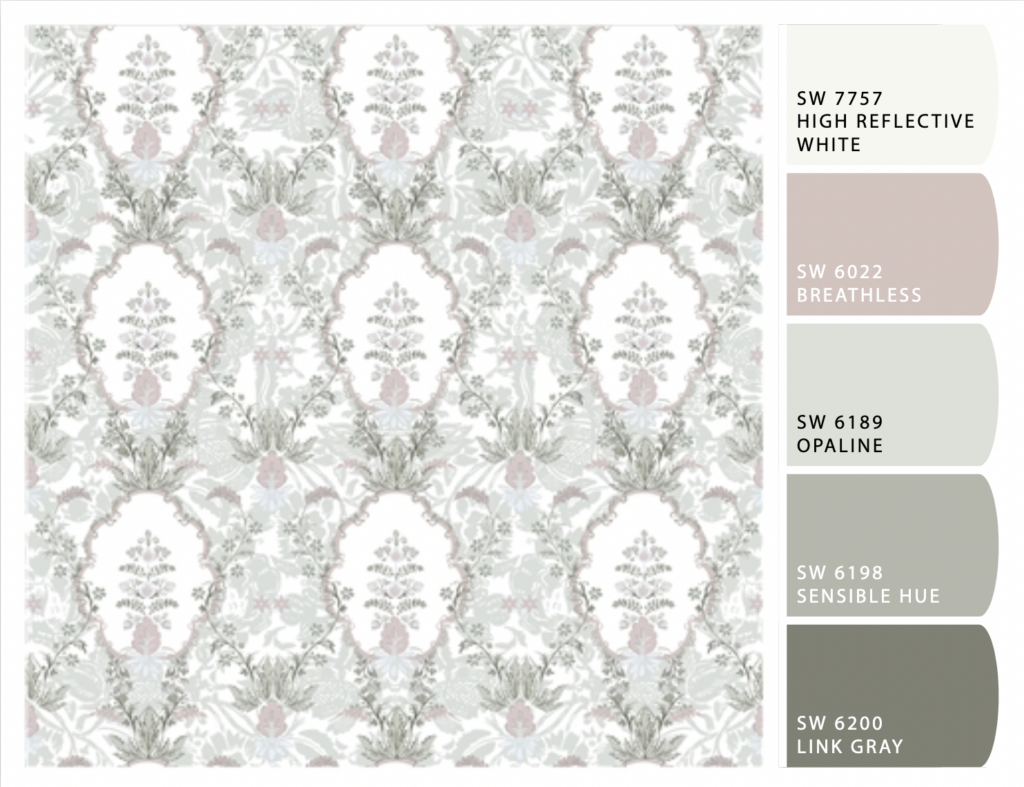 I'm going to keep this post updated as this project comes to life. Of course, there are always updates and changes as these spaces come together and I want you guys there every step of the way!