You know I love a big DIY project, but even I was a bit intimidated by our kitchen renovation. Luckily, I found the perfect middle ground between hiring a cabinet maker and building them from scratch: cabinet kits! Here's how I chose our cabinet kids from RTA Cabinets and created exactly the look I was dreaming of.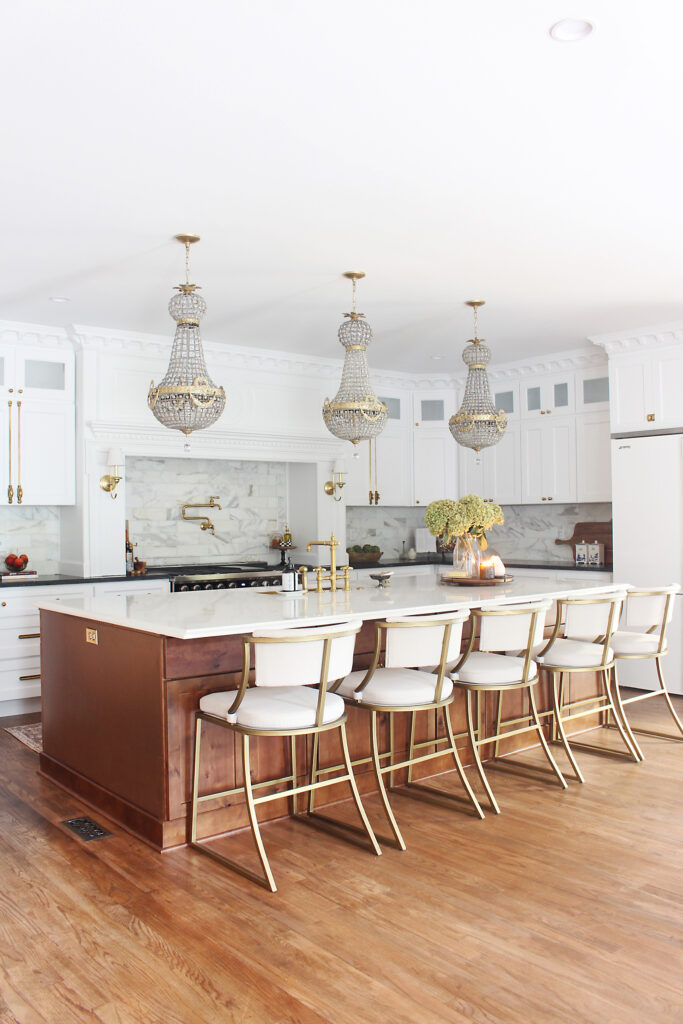 Why I Chose to Use RTA Cabinet Kits
I knew I wanted creative control with our new kitchen, but I also knew I didn't want to pay for custom cabinets. While custom would be nice, it would take up the bulk of our kitchen budget. Instead, I started researching cabinet kits.
We went the custom cabinet route in our last home in Arizona and I LOVED the end result. Every single detail was just stunning! The cost of our cabinets is more than I wanted to allocate in this home (as we have other projects in the pipeline), but I didn't want to sacrifice on the quality either.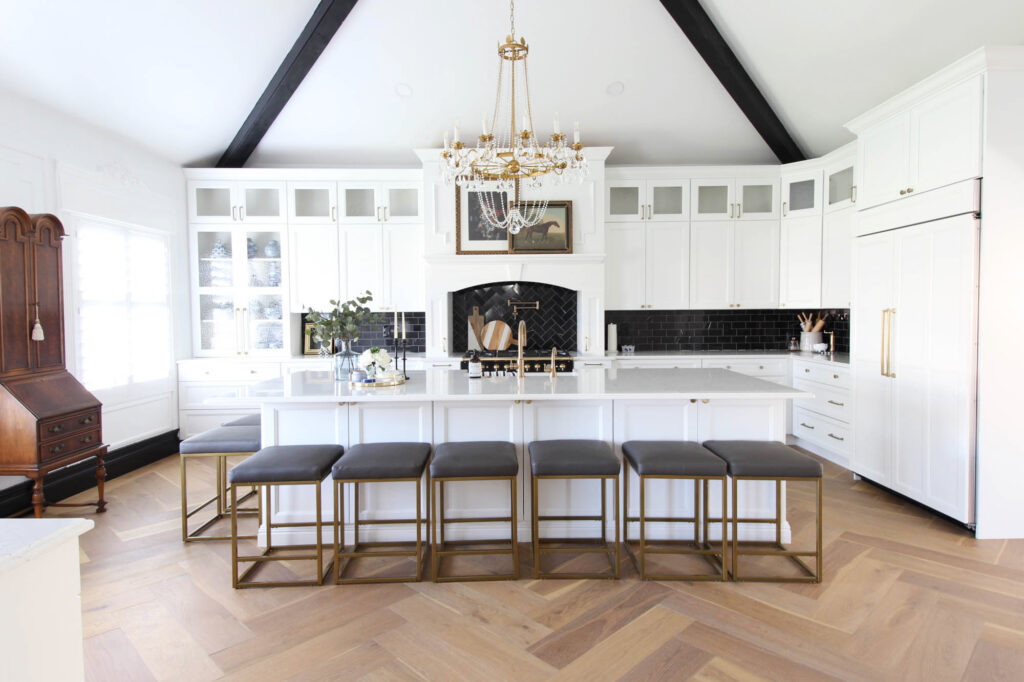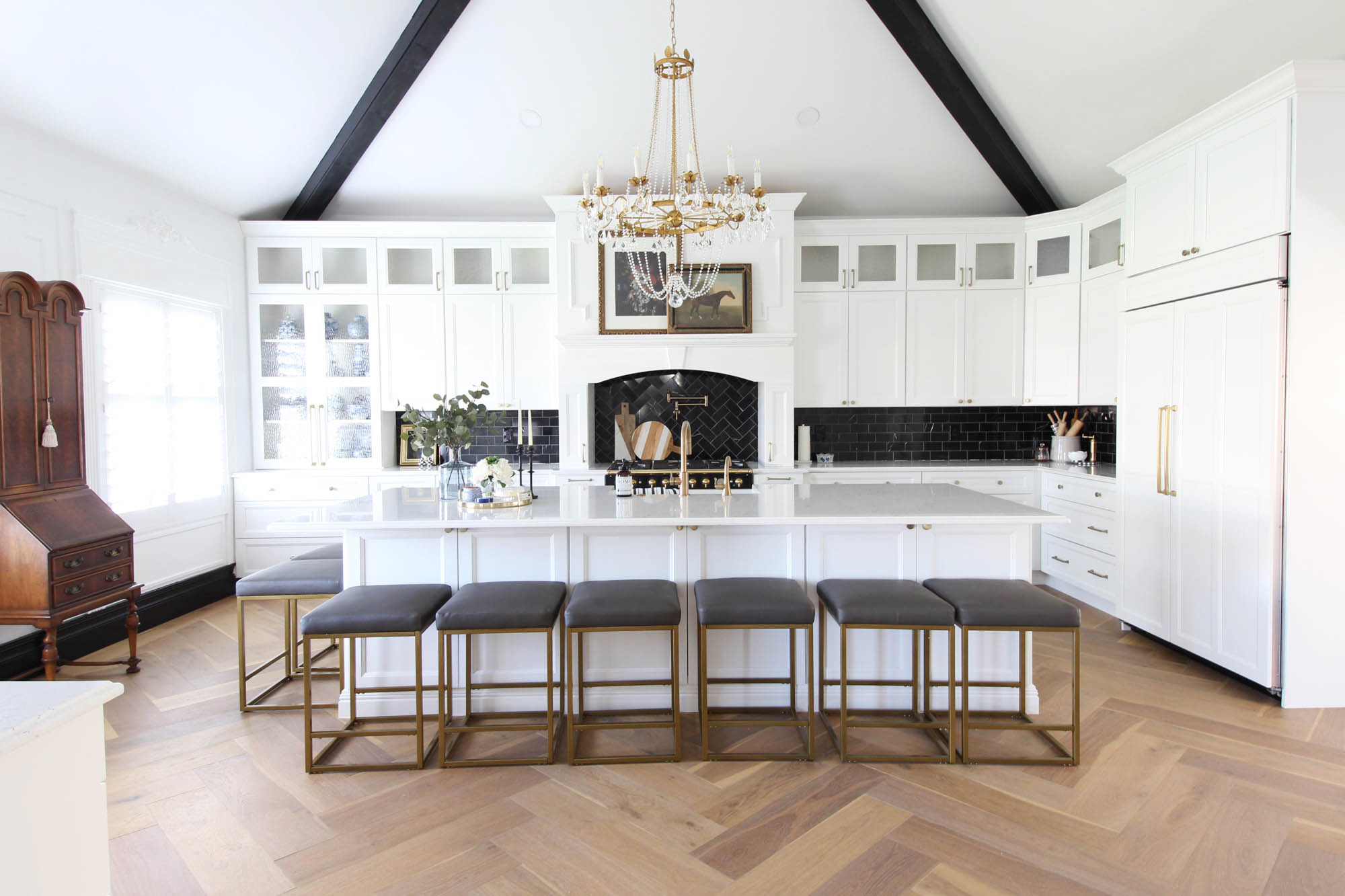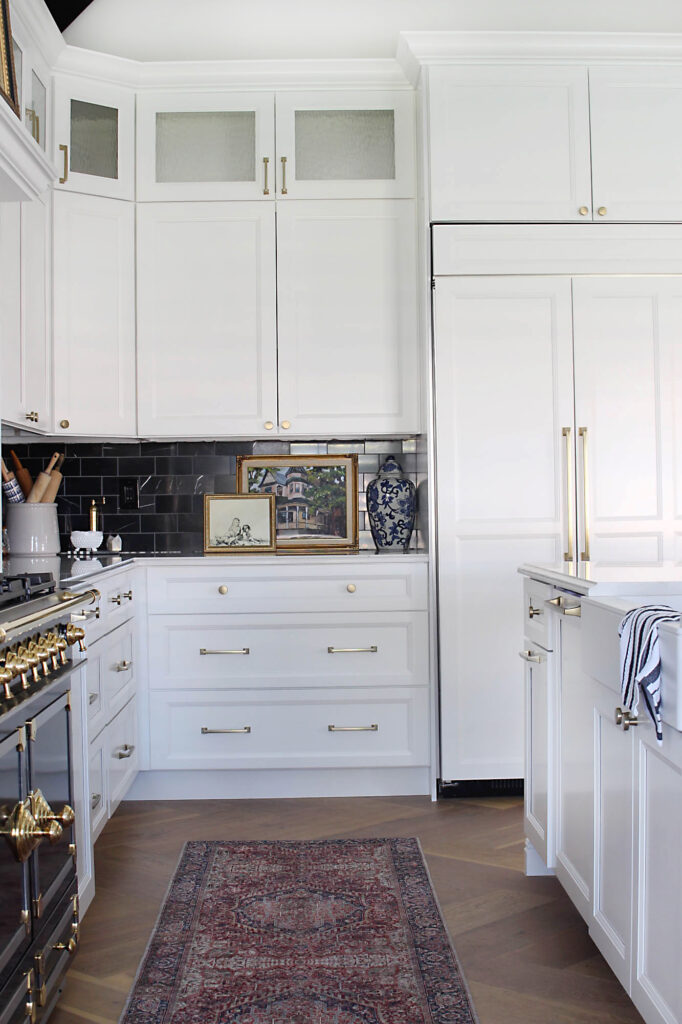 Cabinet kits include everything you need to build and install your own cabinets. Usually, they consist of plywood boxes and decorative doors. After doing my research, I decided that a cabinet kit would offer nearly as much creative freedom as custom cabinets without the insane price tag. I'm literally saving tens of thousands of dollars installing them myself!
My Experience With RTA Cabinets
In the end, I decided to go with RTA Cabinets for my kitchen cabinet kits. Here's what I love about them:
Their sturdy construction. Seriously, these cabinets are heavy. Plus, with their dovetail doors, I have no doubts they'll stand the test of time!
Soft close doors and drawers. This was really important to me. Every door and drawer in the new kitchen with have soft close hardware.
The solid wood, full overlay doors and frames. You'd never be able to tell that the cabinet boxes are made of plywood! The doors look great, and they cover the entire box.
Lots of color and style options. I don't feel like I'm missing out by not going with custom cabinets. RTA has so many options to mix and match, I truly feel like I'm customizing my look.
They ship fast! Who doesn't love that?!
Overall, I can't recommend RTA Cabinets enough. If you want to create a unique look without paying custom prices, check them out!
My Kitchen Design Featuring RTA Cabinets
Now for the fun part! Once I decided to go with RTA Cabinets, I was able to put together the perfect kit for my kitchen design. Here's what I went with:
For our perimeter cabinets, I ordered white shaker cabinets with a subtle beaded detail in the inlay. They look super classic, and I know the white will keep our kitchen looking bright and open.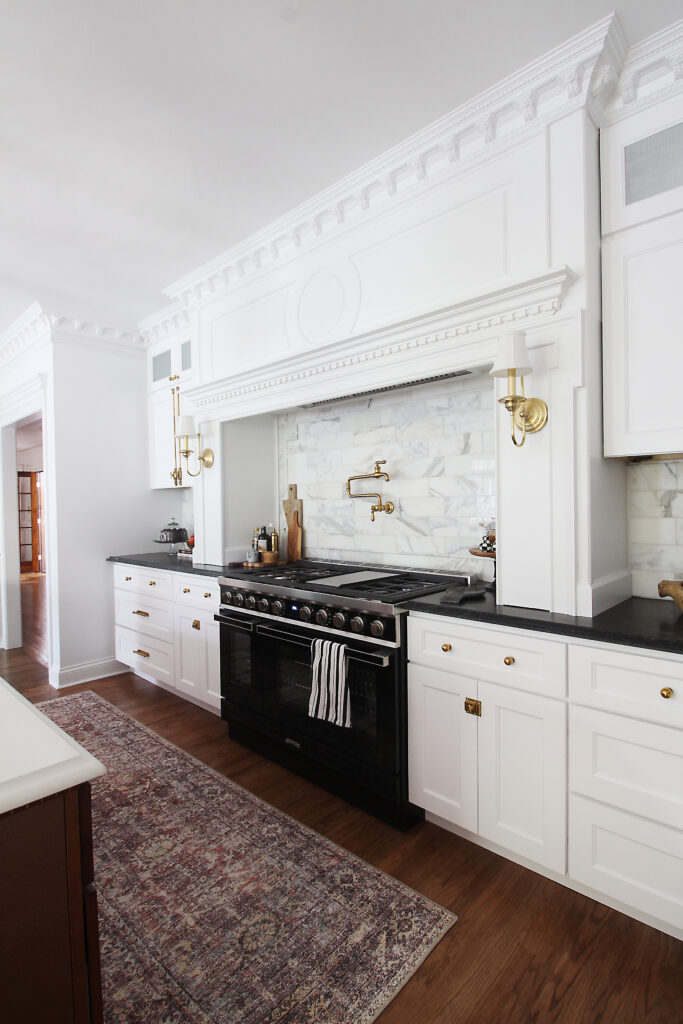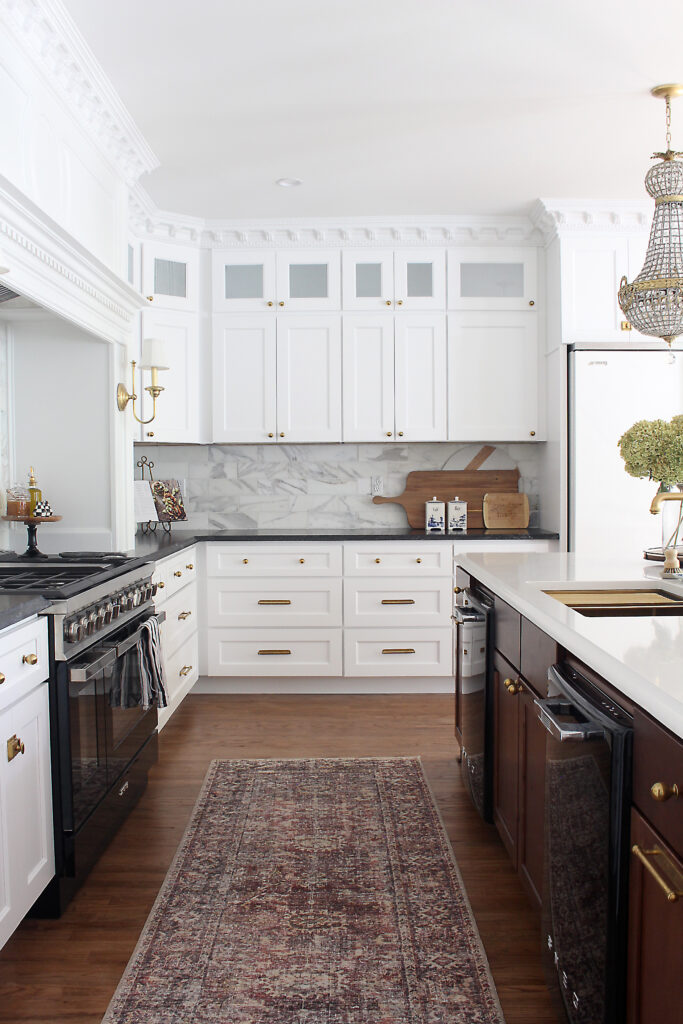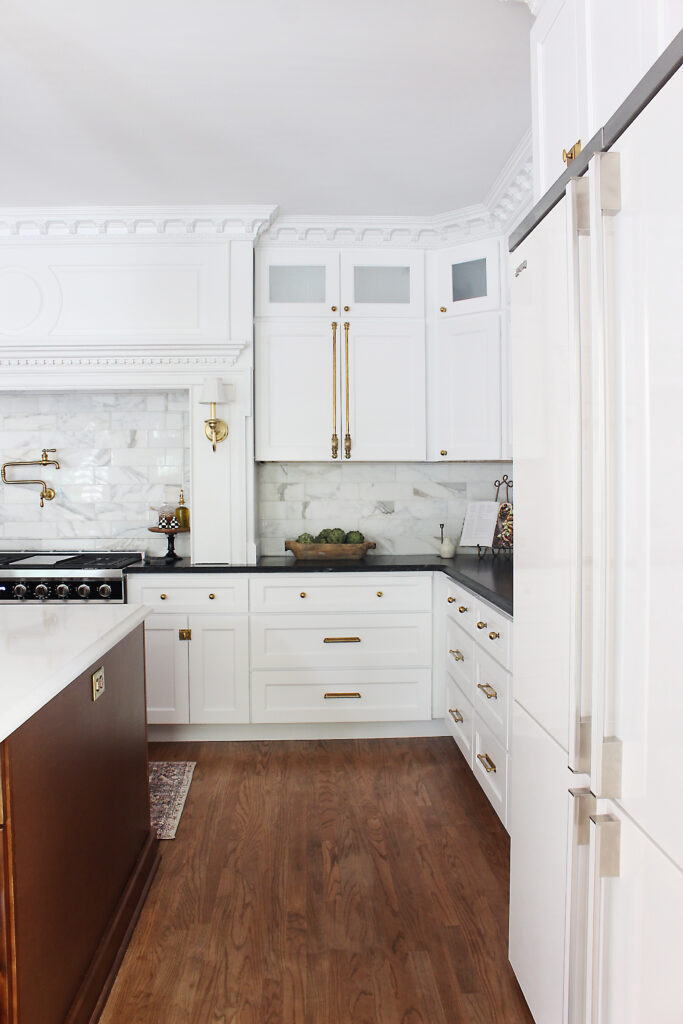 For the island, I wanted something a little more bold. That's why I chose these walnut doors. I love the natural wood texture, and I think they'll add the perfect rustic touch of character to the space.
And of course, I had to pick out my hardware and countertops! While I'm not installing the countertops myself, I did choose them and all the hardware. I went with a brushed brass color for all the metal and these stunning Calacatta Viola countertops. I'll be adding backsplash to match the countertops and decorating the space with tons of bronze accents and vintage touches.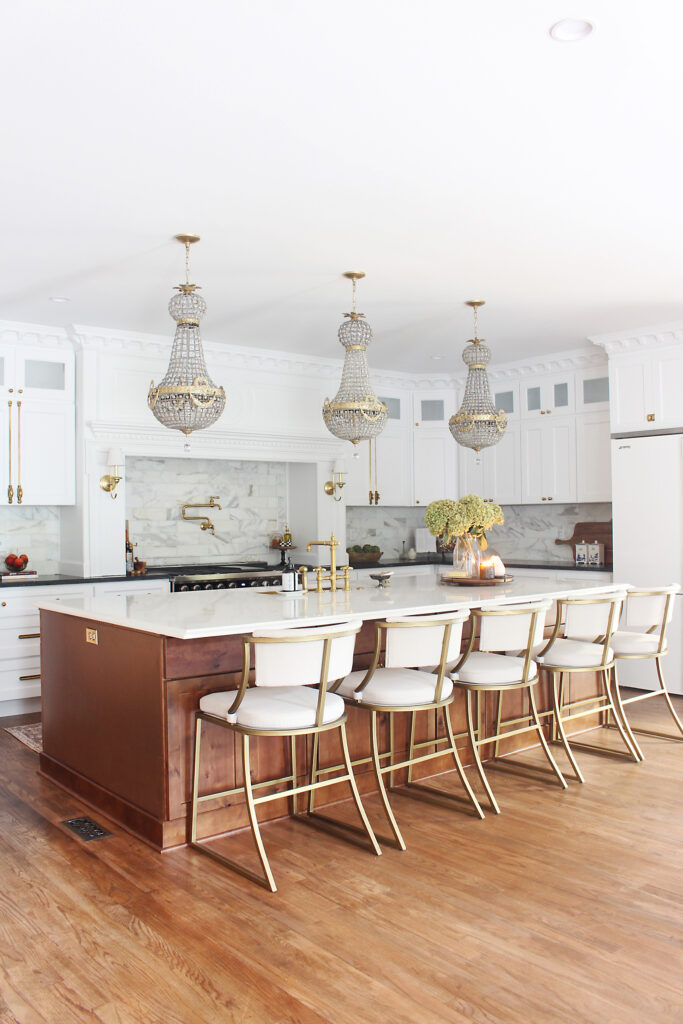 Don't be afraid to get your hands dirty!
I know installing your own kitchen cabinets is a major undertaking, but it's so worth it! Do your research, create your vision, and get to work!