Finishing a space is always difficult. The vibe I'm going for feels almost complete, but just one thing is missing. After trying to put my finger on it for so long, I stumbled across the most beautiful solution: painted trim.
Today on the blog, I'll be chatting about all things related to painted trim! Although this project is simple, the contrast trim makes a huge statement that elevates any area to the next level.
What Is Contrast Trim?
Painting trim has been around for as long as painting your walls has existed. Although primarily we see trim matching wall colors exactly, contrast trim is making a huge splash in the interior design world. And for good reason!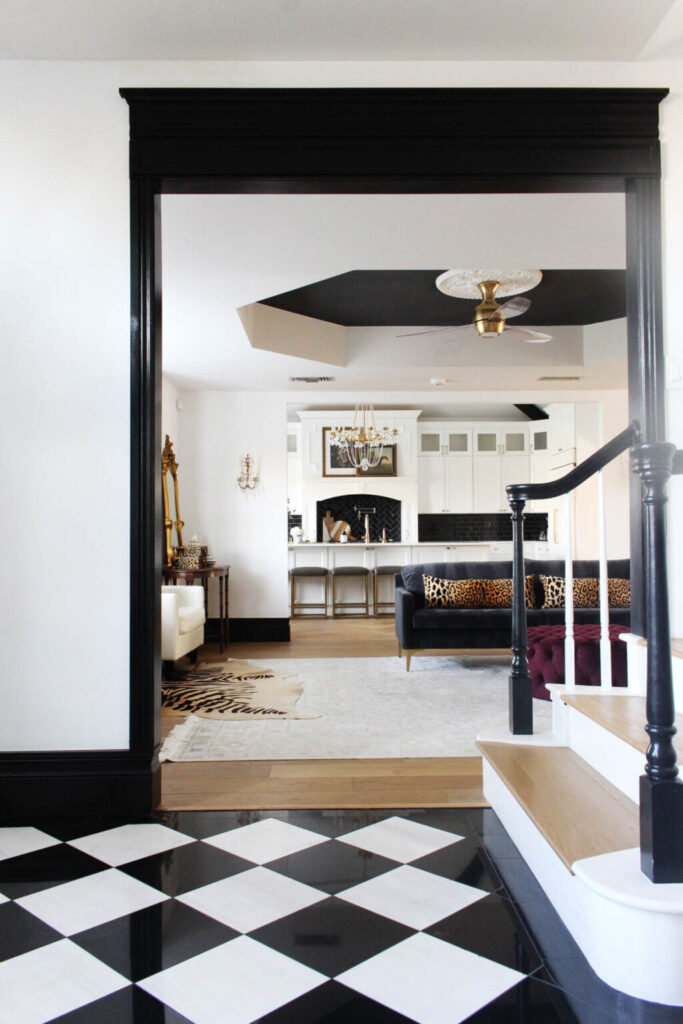 By painting your trim a different color, whether it be huge contrast or more muted, you add depth to your space. I've been loving this trend for years and find myself always coming back to the black and white combination. The photo above is from the entryway in our Mesa home- it still pulls on my heartstrings with its simplistic beauty.
To see even more contrast trim throughout my home (and learn about my favorite design style) click here!
What Paint Finish Works Best?
When it comes to deciding what paint finish to choose for your trim, think about what combines best with your color choice. For walls, eggshell or matte are the go-to options in terms of versatility and a neutral appearance. Because trim is more of a statement, satin or gloss really adds to the overall effect.
For all my contrast trim projects, gloss is my paint finish of choice. It dries down slightly glossier (hence the name) without appearing too shiny. For help deciding what paint finish is best for your trim, read my complete guide here!
My Favorite Painted Trim Combinations
Although I find it hard to stray from the classic color combinations I love, painted trim allows for so much room to play around! Here are a few of my favorite combinations:
Light Trim On Light Walls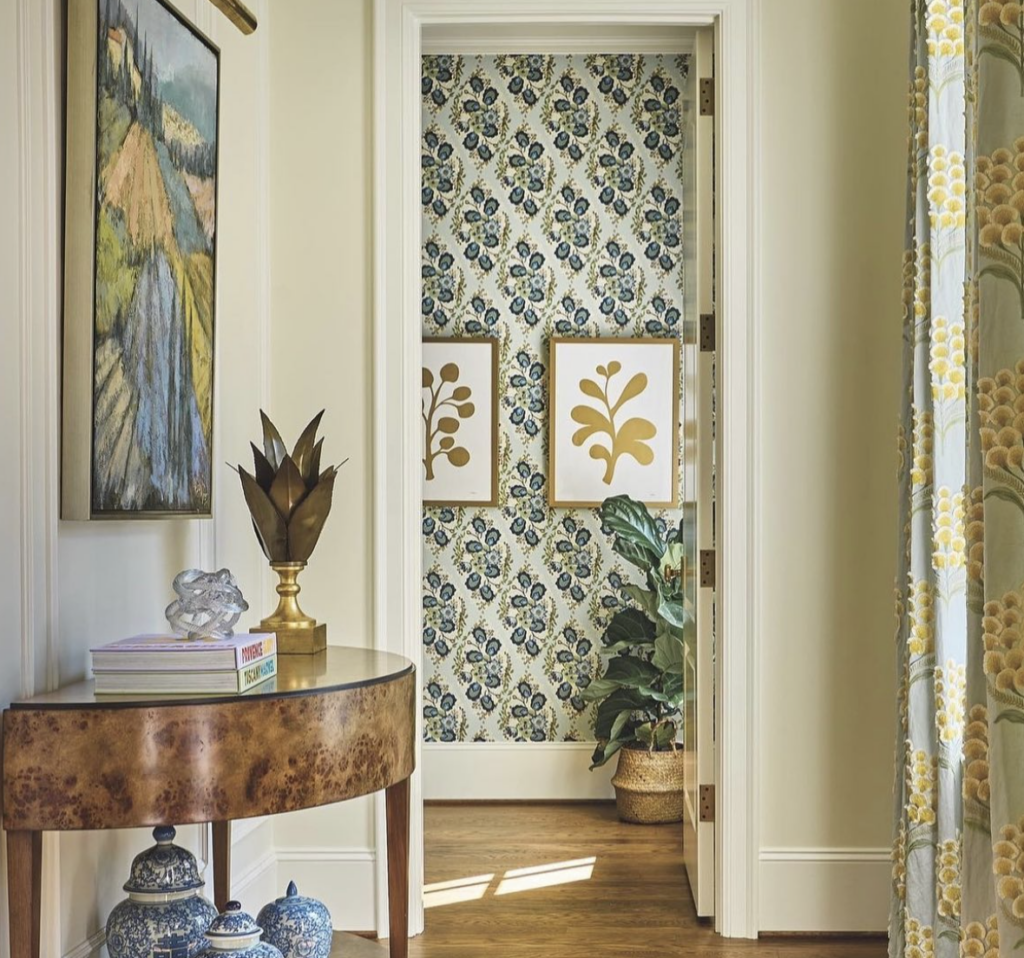 If you're looking for a fresh and airy feel, consider painting your trim and walls in light shades. A combination of crisp white trim with pale walls creates a tranquil atmosphere, making any room feel more spacious. This approach works beautifully in bedrooms, bathrooms, and living spaces where you want to emphasize a crisp vibe.
@haverhill.home on Instagram has the most stunning entryway with light on light painted trim. Who doesn't love cream and blue together!
Light Walls With Dark Trim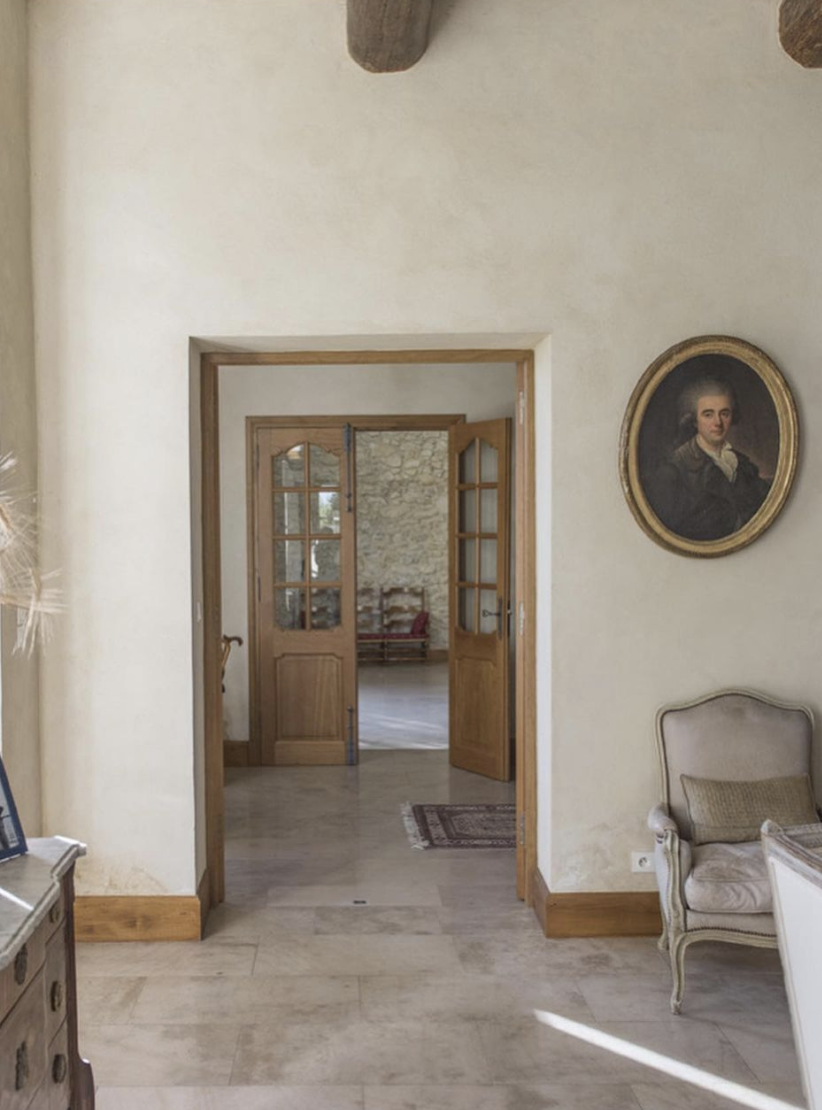 For a touch of drama and contrast, try pairing light-colored walls with dark trim. This combination adds depth and sophistication to any room, especially in areas like dining rooms or home offices where you want to create a sense of elegance.
@provincepoiriers on Instagram showcased such a fun transformation utilizing the light walls + dark trim combination!
Monochrome Trim And Walls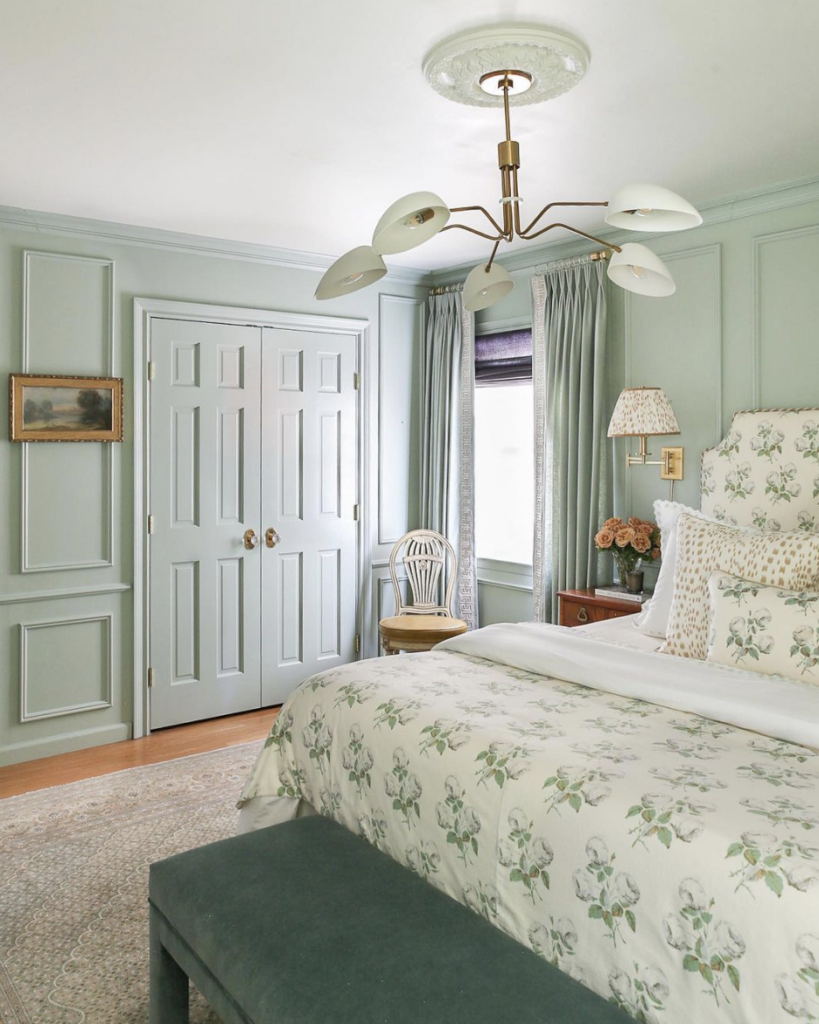 For those who love more of a bold statement, monochrome walls and trim is a showstopper. This continuity really elongates the room with eye-catching effect, ideal for almost any space in your home.
@aglassofbovino on Instagram utilized this technique in a beautiful sage/mint green color. I also used this same painted trim in my primary bedroom!
Wallpaper And Trim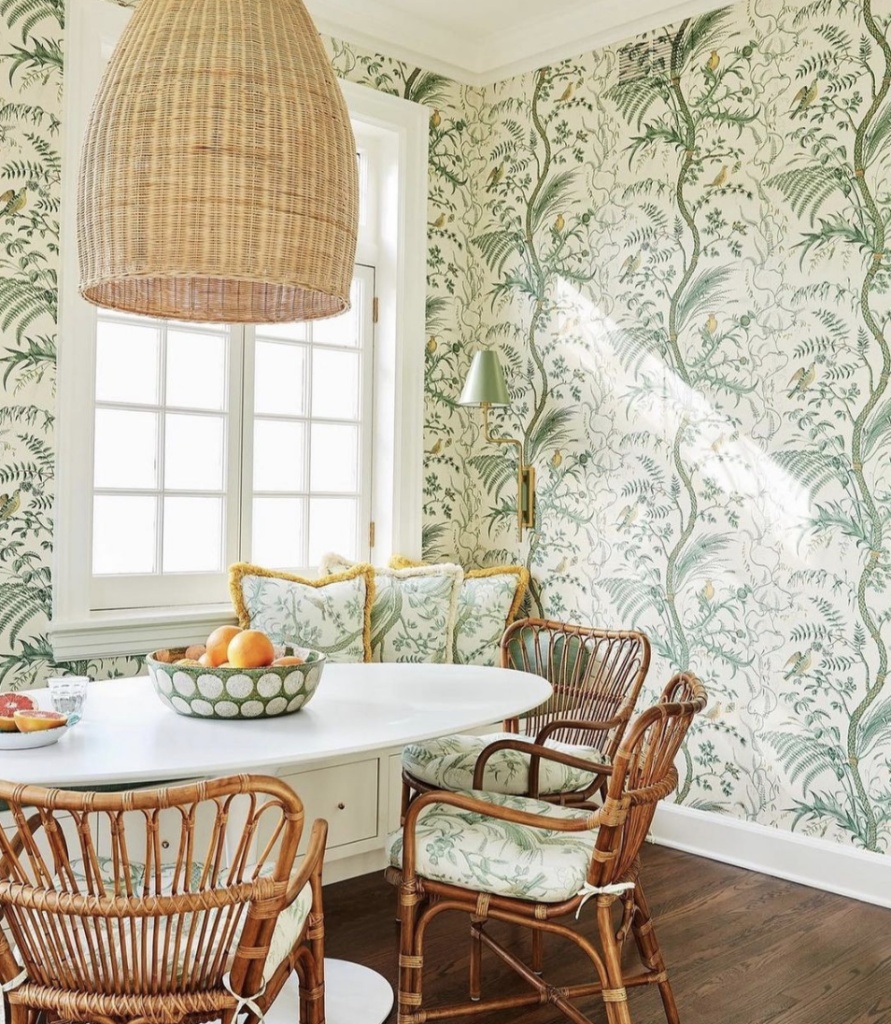 To add an extra layer of visual interest, consider combining wallpaper with painted trim. Choose a wallpaper that complements the color scheme of your room, and then select a trim color that matches with the wallpaper pattern.
@haverhill.home created such a whimsical breakfast nook utilizing wallpaper with a cream background to match the cream painted trim.
Painted Trim Completes Any Space
Since adding painted trim into our Mesa entryway, it's my new fallback to ensure the vibe I'm going for is elevated to the next level. The end result is always stunning, but it can also be reverted back really quickly if needed. It's so refreshing to have design options like this in my back pocket if that final touch still feels missing.
What did you think of painted trim and the contrast it creates? Let me know in the comments! And to keep up with all things on the blog, check out my latest posts: