I can't believe it's been over a week since I shared the finished Monarch Revival Kitchen Renovation! After pouring so much time, love, and effort into the kitchen of my dreams, it felt really special to have you all cheering me on during the process. 
During this entire remodel, I've carefully chosen each and every detail to ensure we love this kitchen for years. All that being said, we've already found aspects in the kitchen that have become fast favorites. In this post, I'll be chatting all about my kitchen remodel must-haves that have us thinking…how did we ever live without that?!
Dreaming Up Our Kitchen Remodel Must-Haves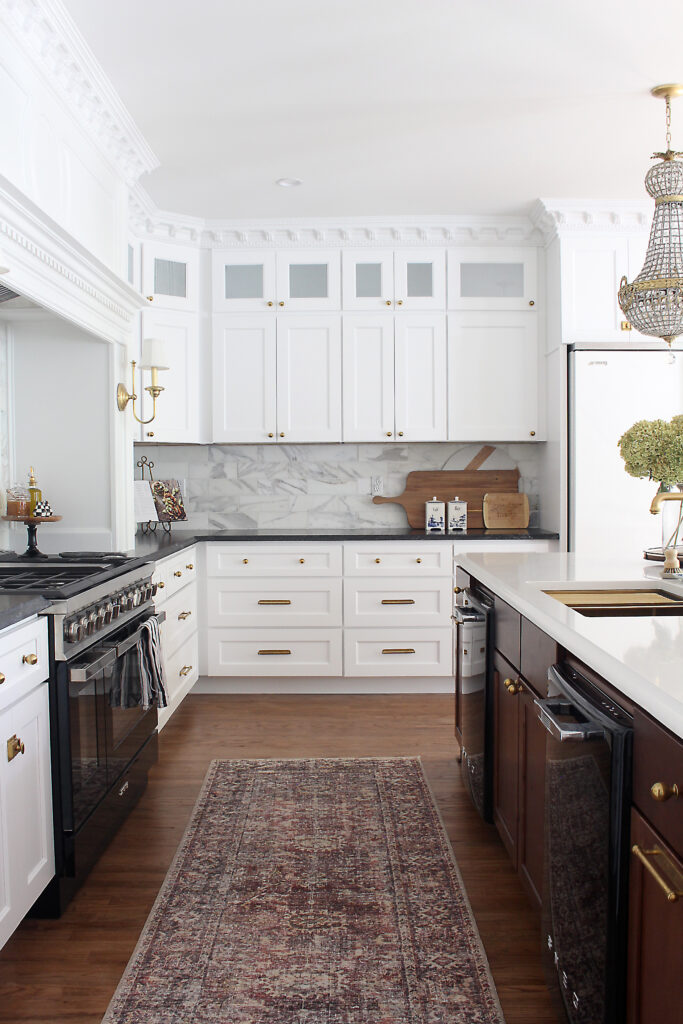 Before the remodel officially started, it began with a sketch of exactly what I envisioned for my dream kitchen. After a few minutes of pitching the idea to Craig, he put his complete faith into this crazy idea of redoing our kitchen all by ourselves.
The fun part became trying to decide exactly what we wanted in our kitchen, but also what we didn't. While not everything on this list is an original must-have, many of them are details in the kitchen Craig and I knew our family would love.

Kitchen Remodel Must Haves:
Side-By-Side Fridges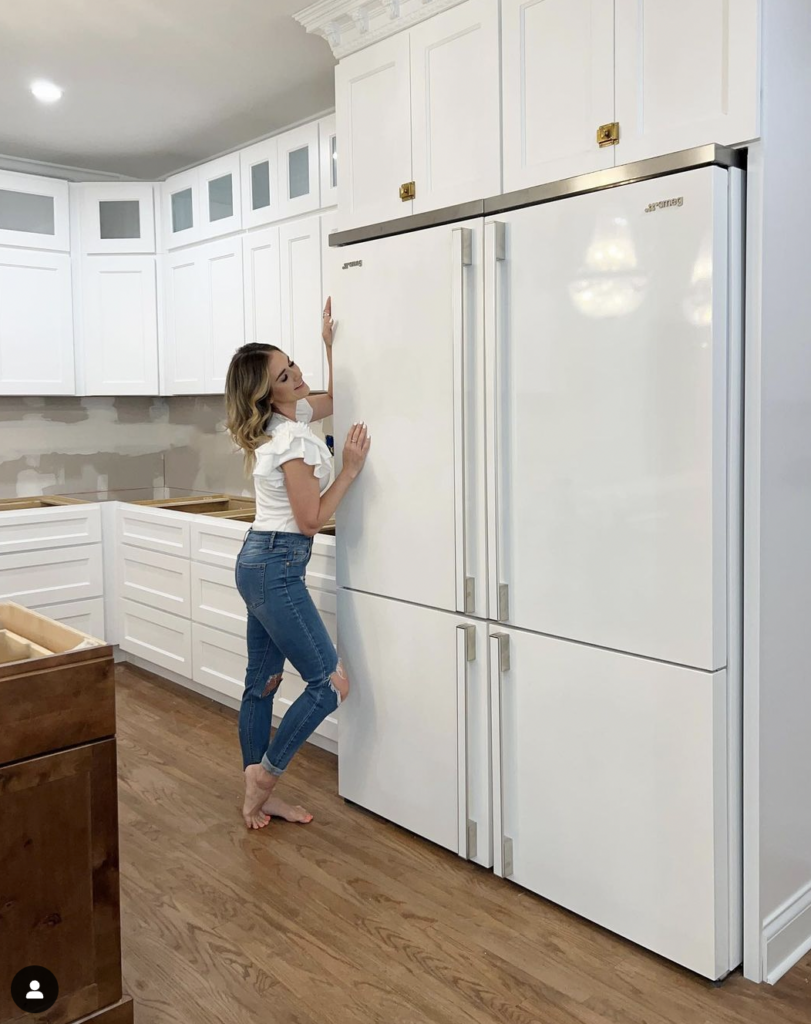 Out of all the must-haves on this list, side-by-side fridges are by far the best combination of beauty and functionality.
I decided to place two identical fridges right next to each other, but made sure they open in opposite directions. This way, it allows for a stunning french door effect and a custom-size fridge without the huge price tag.
The fridges I chose are from SMEG. While I knew they had many retro styles, their elegant Portofino line sold me instantly- especially the white color that matched our cabinets. I had previously considered a panel ready fridge, but one look at these and I was sold. To learn all about my thoughts on panel ready refrigerators, check out this post.
Here is the link to the SMEG Portofino Fridge we love so much: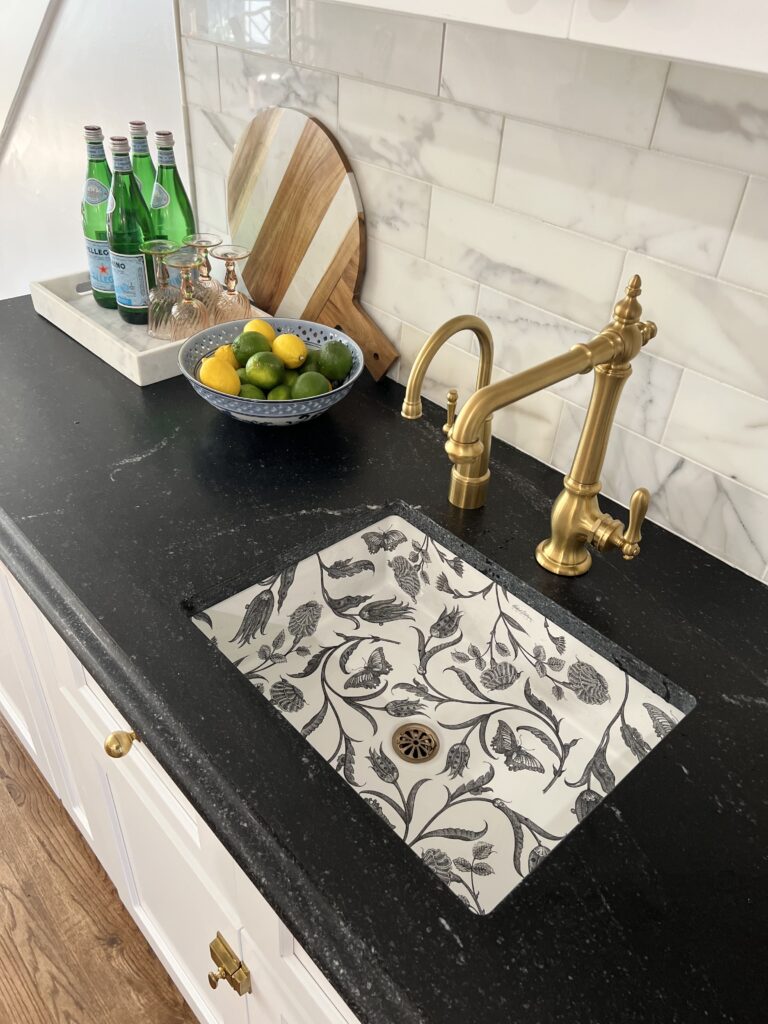 Reverse Osmosis + Prep Sink
It is so fascinating how differently we access drinking water across the country. We have lived in Arizona, New York, Texas, and Tennessee and the drinking water situation is different in every area! In Arizona, no one drinks the sink/tap water which means you're left with water directly from the fridge or bottled.
With such a big family, surviving on bottled water isn't super responsible long term nor practical, which is why we invested in a Reverse Osmosis (RO)! Having such easy access to clean, delicious water is fantastic! To put it simply, reverse osmosis is a type of water filter that can be installed under your sink to create crisp water. Some water just tastes better than others, right?!
I never realized how much we would use our prep sink! Having the RO on the prep sink vs. our main sink makes it so easy to access. My new favorite is to use this space as the ultimate drink station. I'll do a deep dive into our beverage station soon! We have all of our drink mixes in these drawers and cabinets so keeping up on my supplements has never been easier.
Here is the link to our exact sink set up: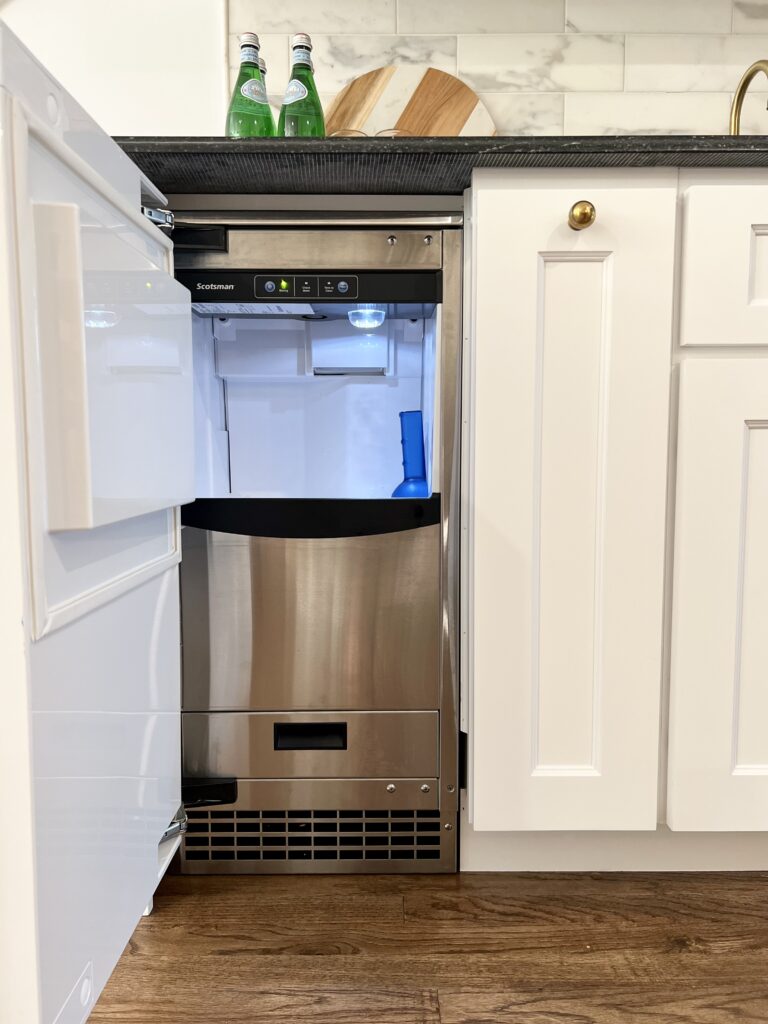 Pebble Ice Machine
Having a nugget ice machine in our home is one of the aspects Craig and I agreed upon from the very start! Our family has loved pebble ice for years, but the smaller countertop machines just could not keep up with all of us. It really took our "drink station" idea to the next level.
We installed a heavy-duty nugget ice machine near our prep sink to get an endless supply of the ice we love so much. We chose a high output RO system so the RO system had enough capacity to feed our RO faucet for drinking water AND so our ice would be made from filtered water. This also helps eliminate the possibility of hard water build up from minerals in the ice maker to hopefully prolong the life of the ice maker.
Whether it be to fill water bottles or to top off a soda, I get so excited to have this crunch-worthy ice all the time. It is SO addicting in the best way, you know?!
If you're considering adding this into your home, I promise it's a splurge you'll never regret.
After extensive research I chose the Scotsman Nugget Ice machine – we absolutely love it! We opted for the gravity feed drain (versus the water pump option) because based on my research, is less likely to have leaks and draining issues down the road.
Pot Filler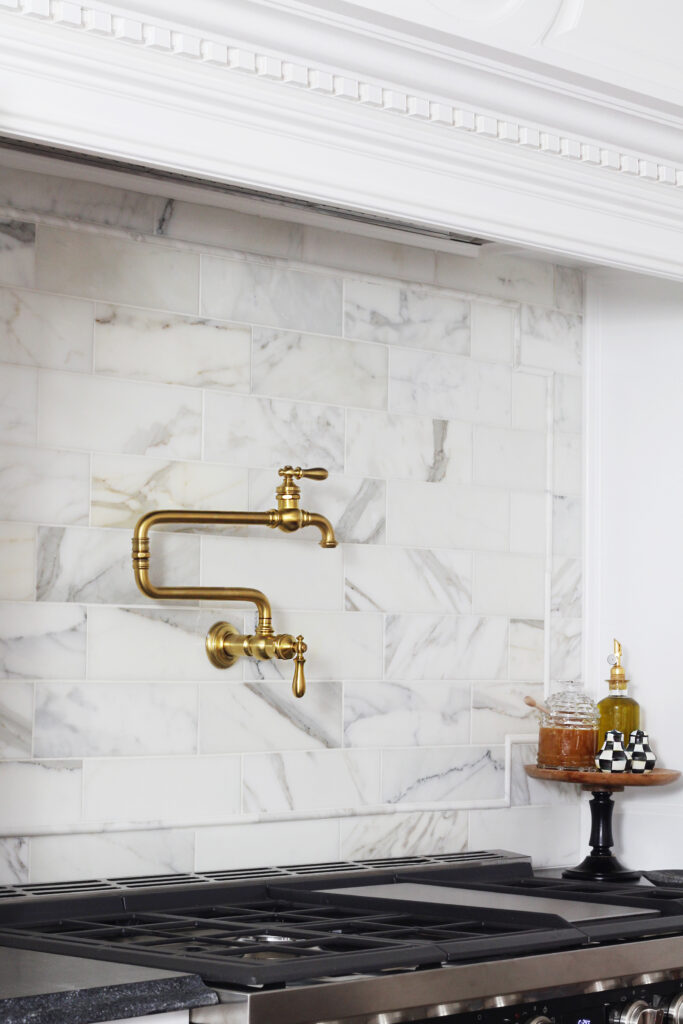 A pot filler is both a functional aspect and stunning design element in the kitchen. We've loved having a pot filler in our previous homes, so including one was a total must-have for both Craig and I.
I know this can seem like an over the top addition the kitchen, but if you're considering a remodel and already accessing a water line or installing a new sink – just do it! There are pot fillers on the market at any and all price points if that is a concern. It's just so convenient and elevated at the same time.
Here is the link to the pot filler we installed in our kitchen:
Kitchen Drawers Over Cabinets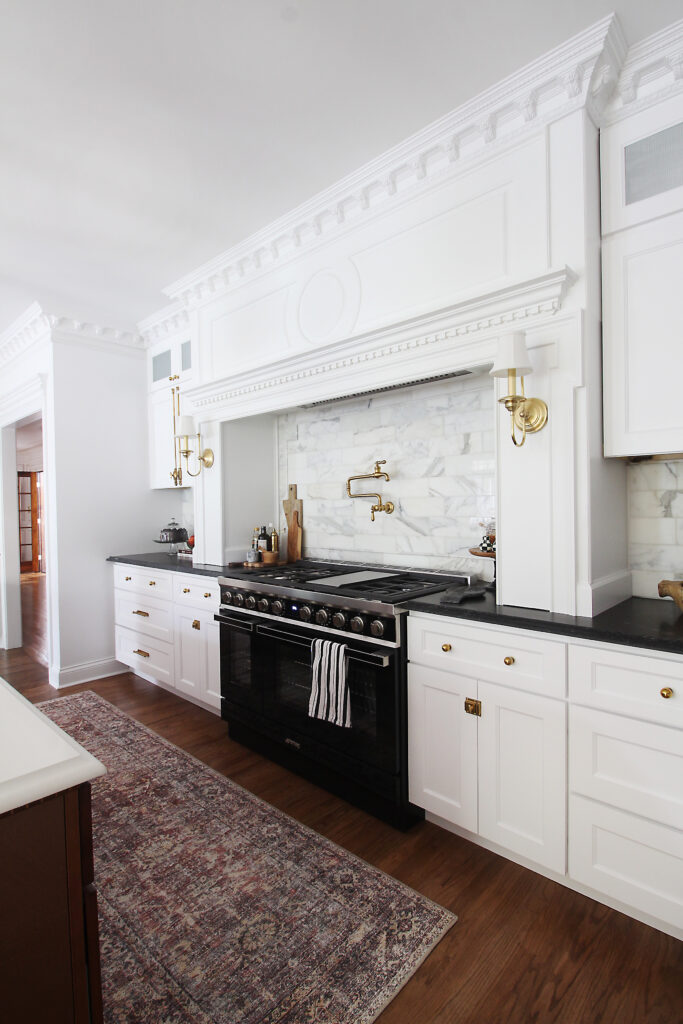 I am the first to say that I'm a kitchen drawer lover! They are thankfully becoming more popular – and for good reason! I believe drawers are crucial to creating a kitchen framework you'll love for years. As an avid organizer, this has been awesome for keeping things tidy and within reach.
Have you ever experienced getting down on your hands and knees to crawl into the pots and pans cabinet for that one pesky pot? I know I have! Finally, enough was enough. Opting for more kitchen drawers lets me easily grab anything, plus I no longer waste space in the back of cabinets.
When it comes to my five boys, kitchen drawers have been the biggest blessing. They can grab whatever they need without creating a big mess, making organization much easier on me. The biggest bonus of all- no more accidental cabinet slamming! Long gone are the days I get surprised by the loud smack of cabinets- it's all soft-close drawers from here on.
Here is the link to the cabinets and drawers I proudly built and installed myself:

I want to thank you all again for being so supportive during this entire kitchen renovation. It truly means the world to me. If you agree with any of my kitchen remodel must-haves (or have any of your own to share), please let me know in the comments!
To read all about the Monarch Revival Kitchen Remodel, check out these posts: