Panel ready refrigerators and appliances are such a stunning part of any kitchen. They function as traditional appliances, but look as if they are part of your cabinetry. This can avoid having off colored to non-matching appliances stick out like a sore thumb! In our major kitchen remodel (when I say major, I mean we MOVED the location of the kitchen!) at our last home in Arizona, we went with panel ready appliances and I have so much to share about them!
If you want the details of this kitchen remodel, including the insane before and afters, check out this post here!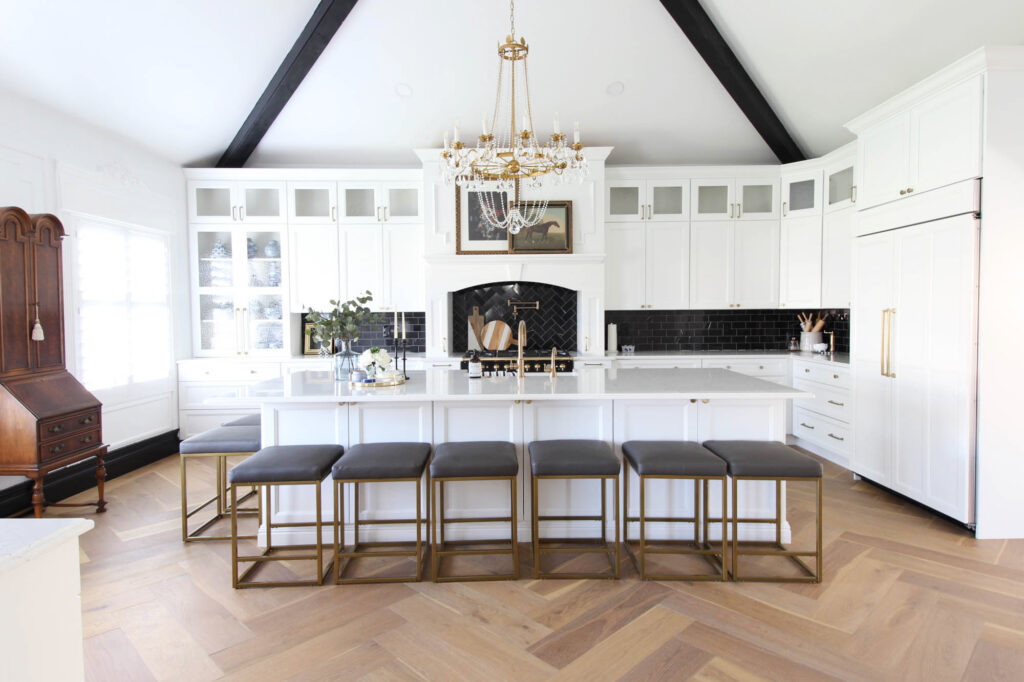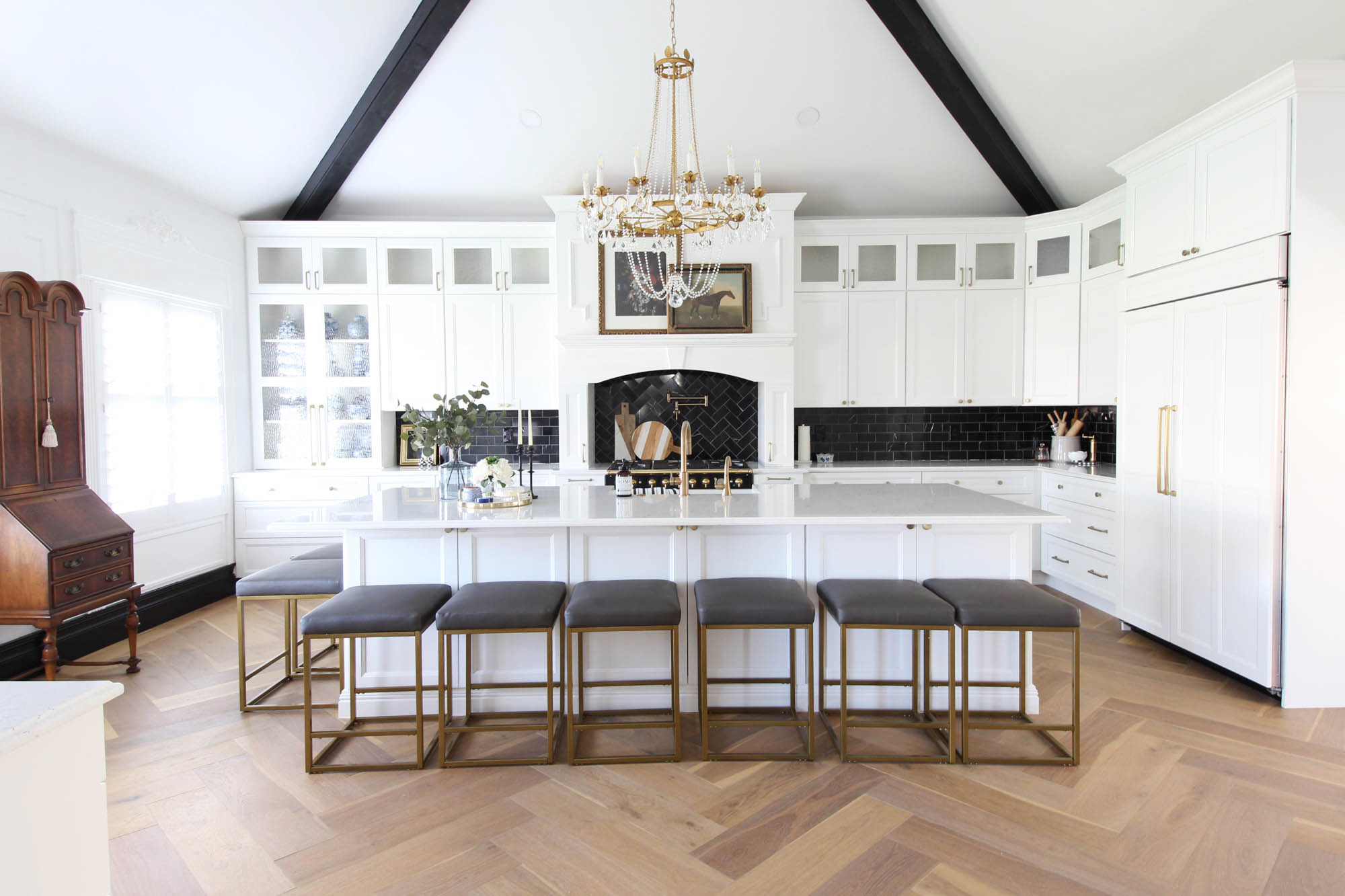 What Are Panel Ready Refrigerators?
Panel-ready refrigerators function just like any other fridge. The main appeal is that they come without hardware on the front, allowing you to install your own custom cabinetry to the front. Do you see my panel ready refrigerator in the photo above? It looks just like our cabinets!
Can Any Fridge Be Panel Ready?
They cannot! You must choose a specific "Panel Ready" fridge for it to be fit for cabinetry. Sharing this with your contractor or cabinet team early in the process is key for ensuring you get exactly what you want.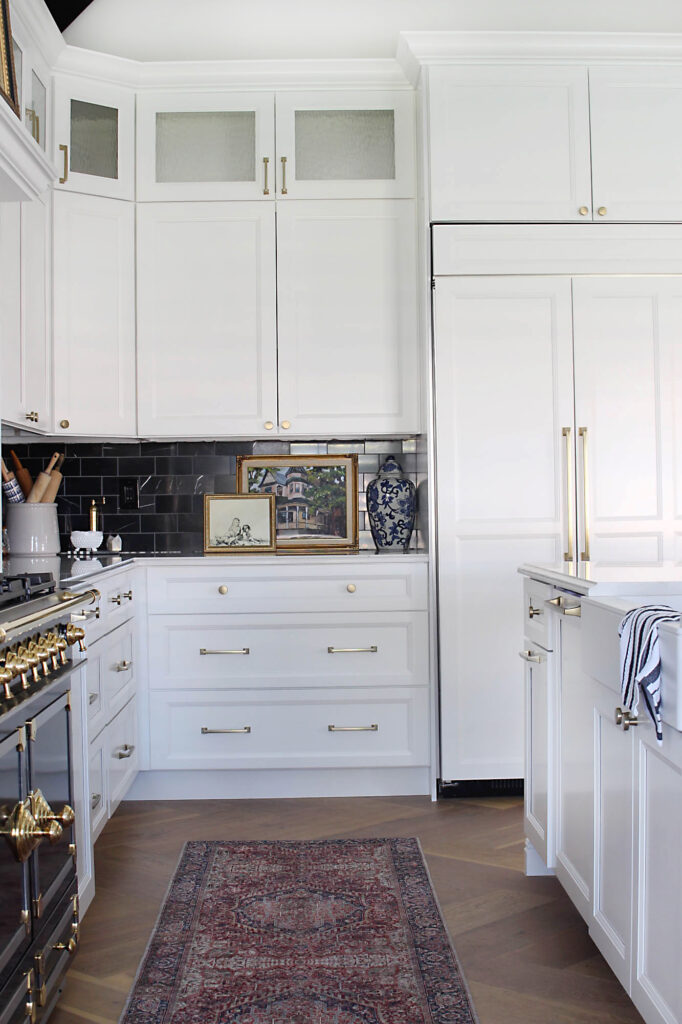 What Size Do They Come In?
There are so many sizes available and it depends on the shape of your space. Do you want french doors? Or maybe a side by side fridge? These are all things to consider. I've seen that most panel ready refrigerators are 30-48 inches in width.
Are They More Expensive?
I don't believe that the fridges themselves are more expensive, but adding the custom cabinetry on top of them will typically be more expensive than a traditional fridge. This elevated look is so beautiful and sought out in kitchen designs today. With that in mind, it can't hurt your resale value!
My Panel Ready Dishwashers
In this remodel, we also did double dishwashers that were panel ready as well! Two dishwashers was such a game changer. If we went the traditional route for these, we would have had a ton of stainless steel in this space. I think we made the right choice going panel-ready but keep in mind that the cabinet fronts will likely get more wear and tear since they get used so often. 🙂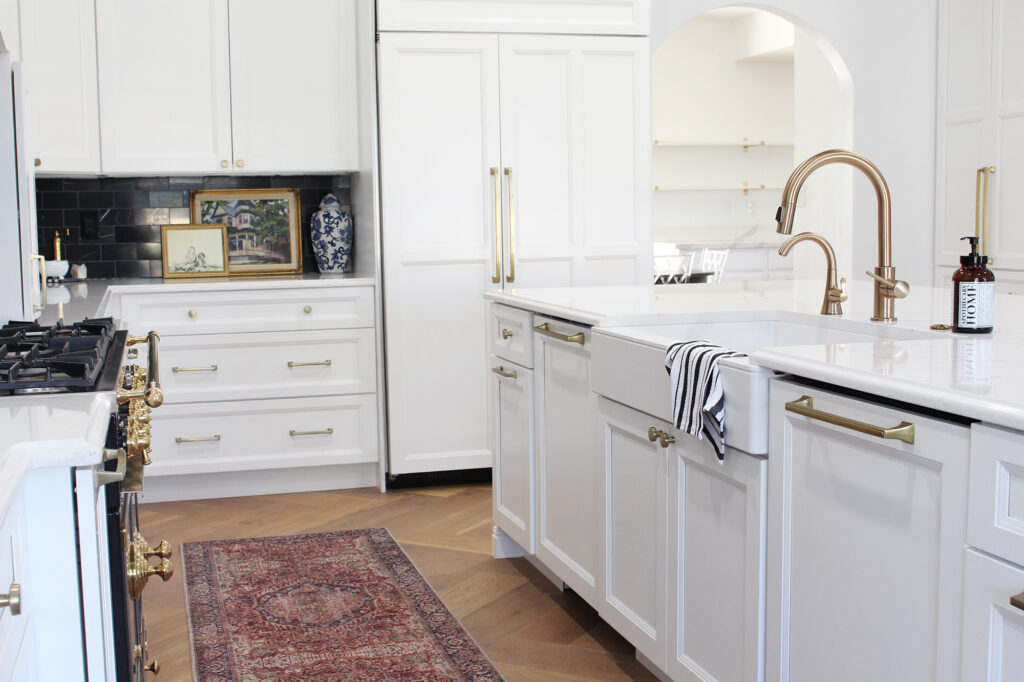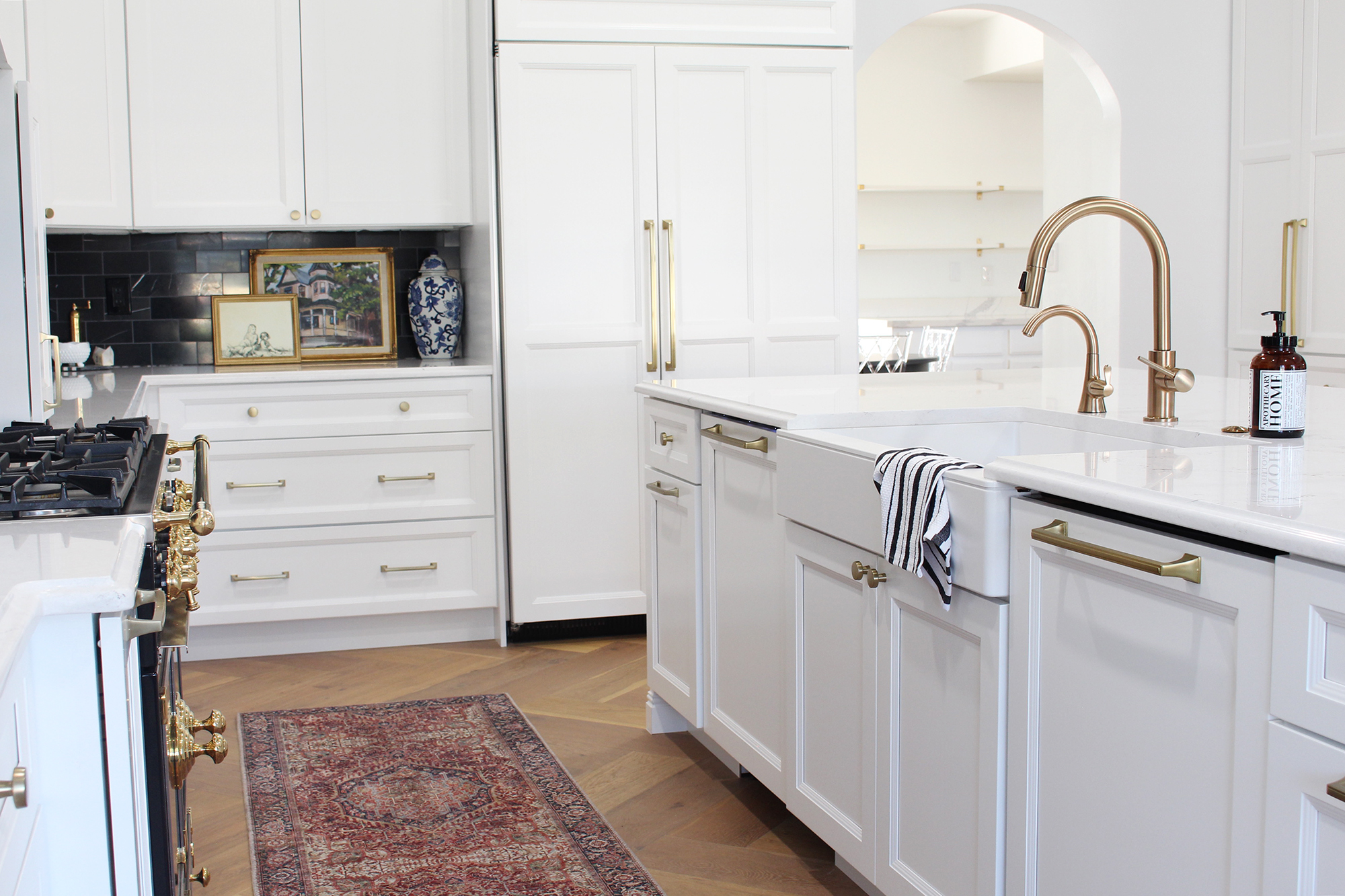 Will We Choose Appliances Like A Panel Ready Dishwasher and Panel Ready Refrigerator next time?
Maybe! I loved them but we'll see what happens!
Do you have panel ready appliances? Is it something you're considering? Ask any questions below!