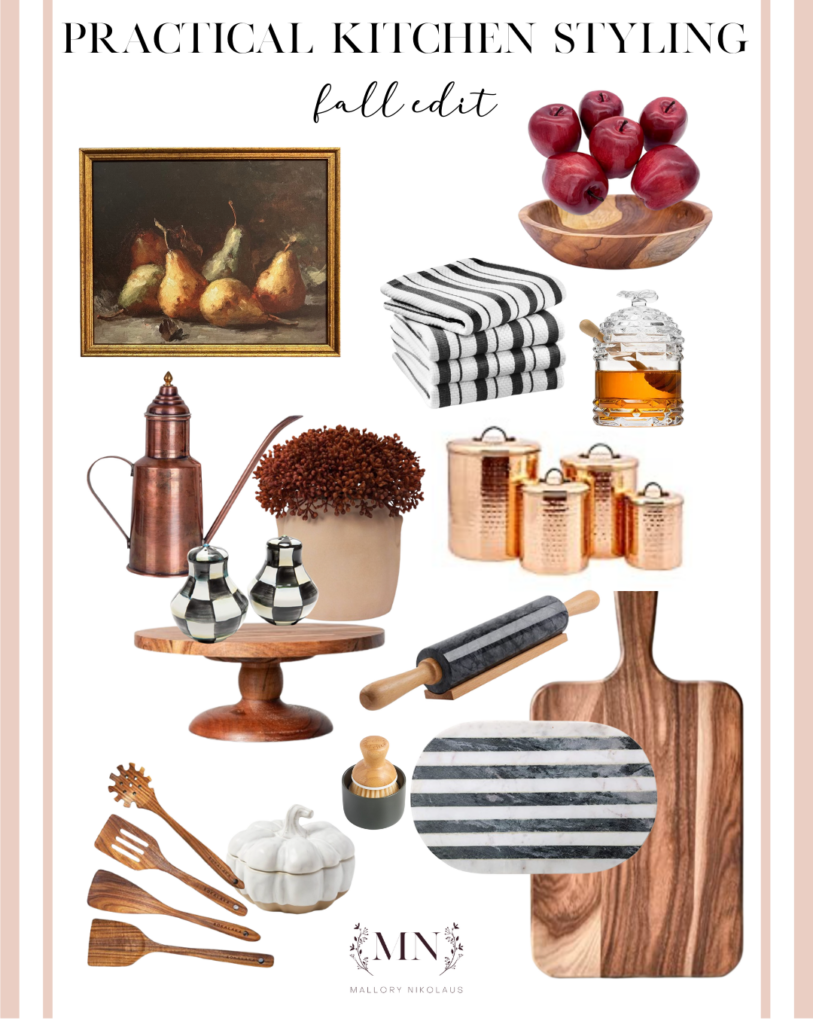 Kitchen styling is one of those things that some people just skip altogether, which is fine. Sorta! I argue that you should style your kitchen because it will both elevate the look of your space but it can also be super practical. The goal is to add personality and functionality without adding visual clutter! I've rounded up my favorite, practical kitchen styling essentials to give you a jumping off point for your own house!

Almost every item on our counters are both decor pieces and get daily use! Think beautiful hand soaps, dish towels, salt and pepper shakers, butter dishes etc. They should ALL compliment the style of your kitchen!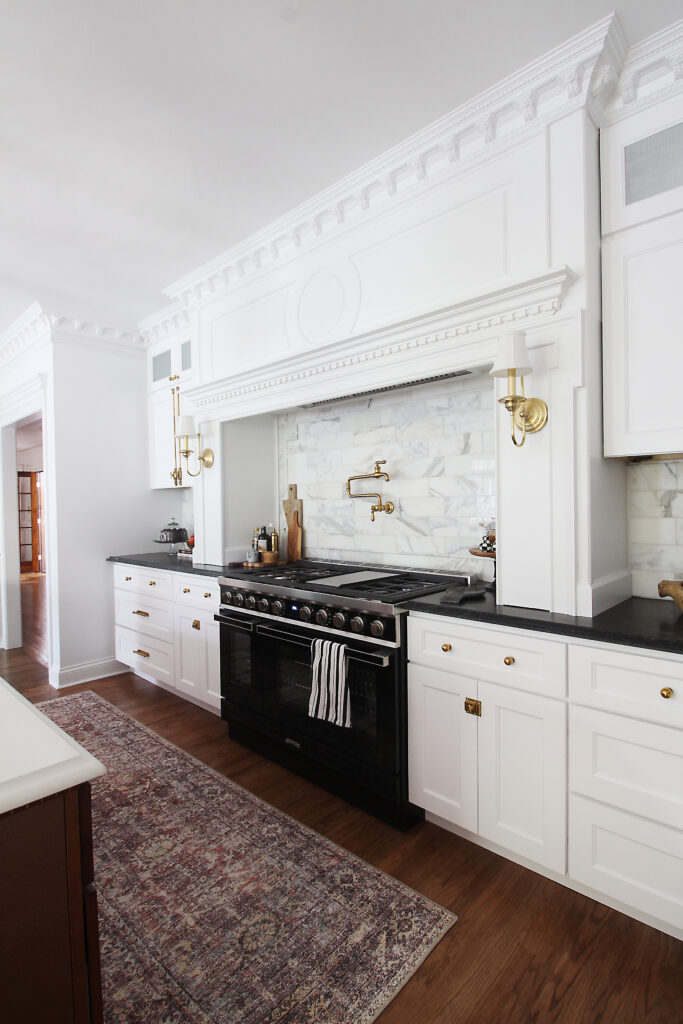 TIP: Choose seasonally neutral items for 90% off your styling pieces and 10% seasonal items for kitchen styling. For example, I choose seasonal ceramic fruit & vegetable decor pieces that I can swap out seasonally. I like to swap out florals/plants seasonally too. This keeps the space feeling fresh and brings the outside in. Another way is to have a beautiful bowl of seasonal fruit on the counter. Example: Lemons (faux or real!) in the summer and red apples (faux or real) in the fall!
I also intentionally choose bottles that compliment the space for cooking oils, sprays etc. If the brand you love has a less than aesthetically pleasing jar/wrapper, consider using a clear jar or decanter to store these products that you use often. I always keep the overall aesthetic in mind for kitchen styling when I do my grocery shopping.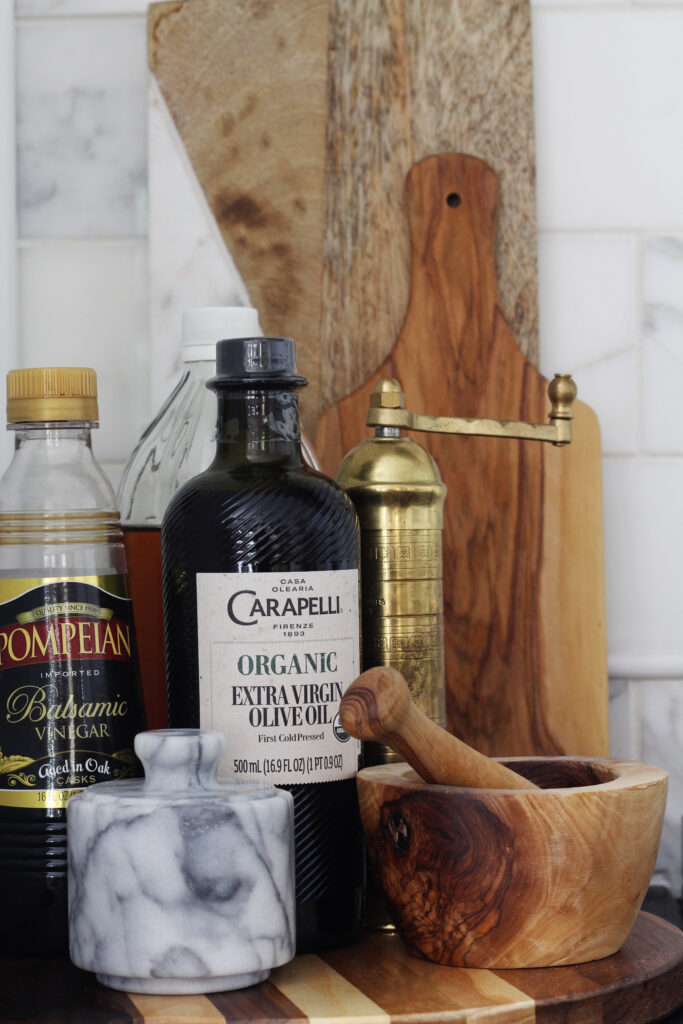 FAQ: CAN I PUT APPLIANCES ON MY COUNTERS?
Yes, you certainly can. I choose not to because thankfully, in our new kitchen, we have plenty of storage but that has definitely NOT always been the case. I designed ours to be hidden away in our kitchen island cabinets but if you choose to, I highly suggest choosing appliances that compliment your kitchen and personal style, not make it look like a break room. I'll share my favorite countertop-worthy, small kitchen appliances soon!