Art is the perfect way to elevate any space in your home- I've been doing it for years! The only problem? It can be quite expensive.
My wonderful friend (and used to be neighbor) Jenny Komeda realized how many people experience this same design struggle and created a really thoughtful online solution. I've been in love with her work since the very start and am shocked I haven't discussed it sooner.
Today on the blog, I'm chatting all about my best kept design secret: Juniper Print Shop! Long gone are the days of trying to hunt around for the perfect print. Now, you can elevate your home in a really simple and inexpensive way.
What Is Juniper Print Shop?
Juniper Print Shop is a curated online store, created by the incredible interior designer/artist Jenny Komeda, that offers prints for every design taste. What makes this store so special is the commitment to license with museums and artists around the world for the most beautiful pieces you've ever seen, along with commissioning her own works.
Before Juniper Print Shop, buying digital art online was a really frustrating and confusing process. Jenny simplified it in an easy-to-shop way, with categories I could scroll through for hours, that fit every possible vibe.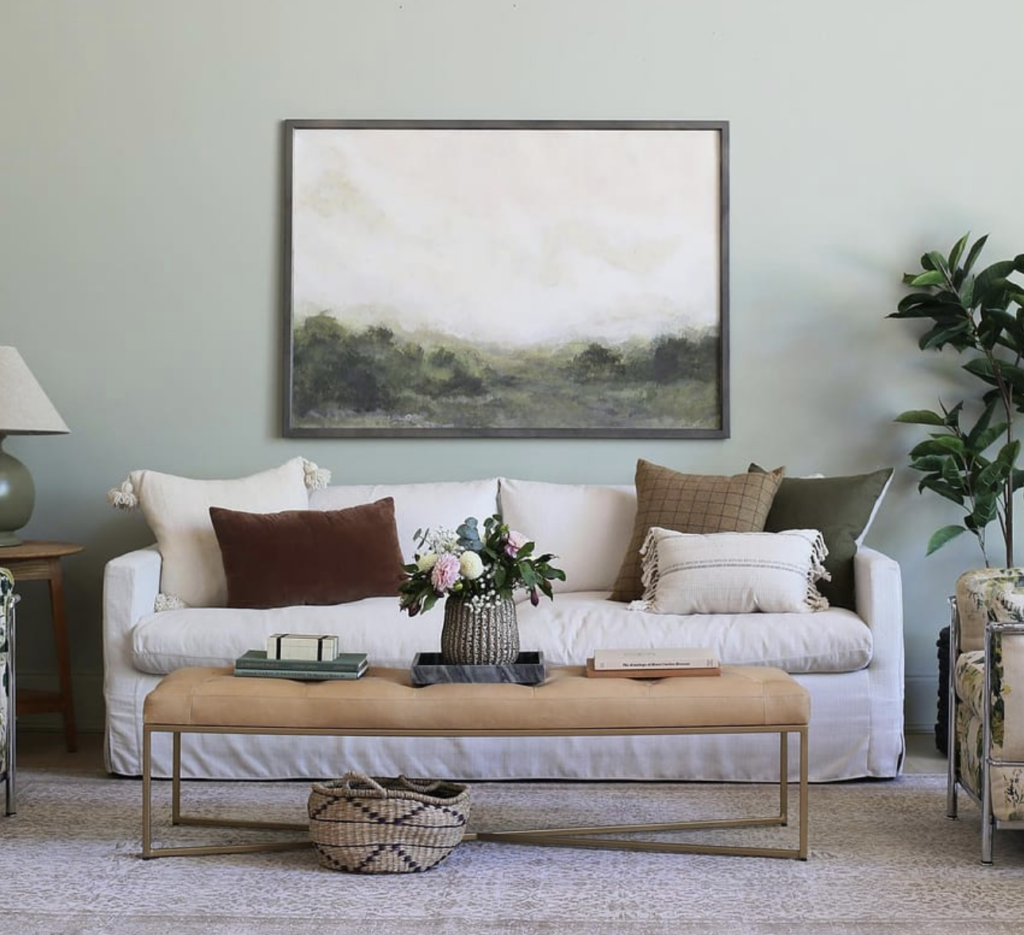 She was one of the first to make both digital and mailable prints with a really crisp and clear quality. Depending on what you prefer, it's really simple to go to a third-party printing service, or just have them delivered straight to your door.
Personally, I love having a digital gallery on my Samsung framed TV and pre-framing her prints so they're ready to hang asap.
I can't remember how long it's been since purchasing my first Juniper Print, but they have a forever place in my home. Each print is better than the last and I'm always looking for a blank corner to add a beautiful pop.
How To Choose The Right Print
Choosing the right art print is a combination of trusting your own design taste, and picking the right size and frame. When all three elements are done correctly, a custom painting piece is in your home for a much more affordable price.
Not sure what size and frame are best? These are a few tips I swear by:
Size Guide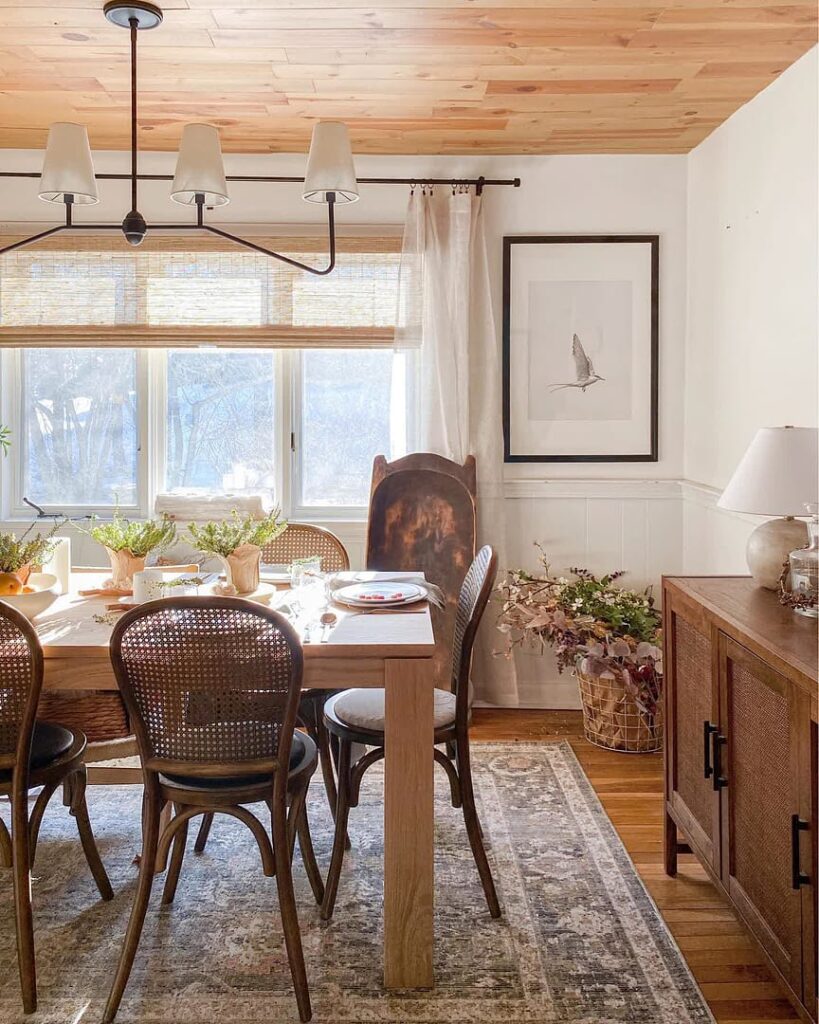 The right size art print is often much bigger than you originally think. Start by measuring the space you're wanting to hang your print. Once you get a bit of a baseline for size, look at Juniper Print Shop sizes and see which is closest. Mark the entire print size on the wall with painter's tape and step back. Does it look like it comfortably fits in the space? If not, size up! I promise you won't regret it.
Frame Options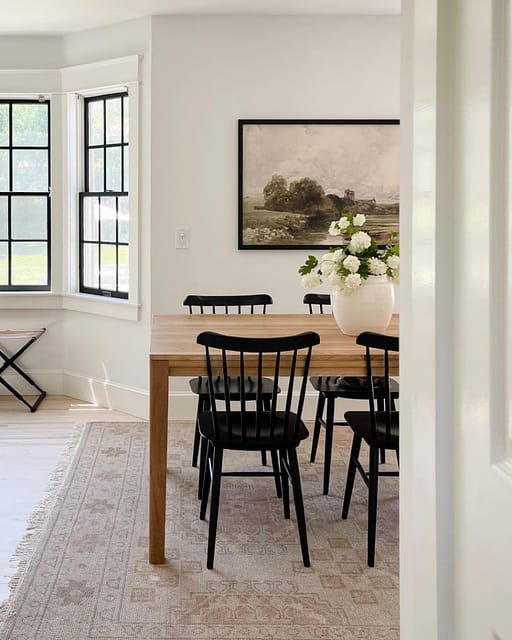 Juniper Print Shop has a ton of beautiful frame options available for any design style. I really like to play around with what colors bring out pops within the artwork, but also what will look best in the space. I tend to lean towards gold frames the most and recommend it to anyone unsure of the perfect decision. It acts as the perfect neutral that brings out warm colors.
Where I Have Juniper Print Shop In My Home
Juniper Print Shop makes an appearance in almost every gallery wall throughout my home! The collections available make it easy to fill a wall with that museum quality feel.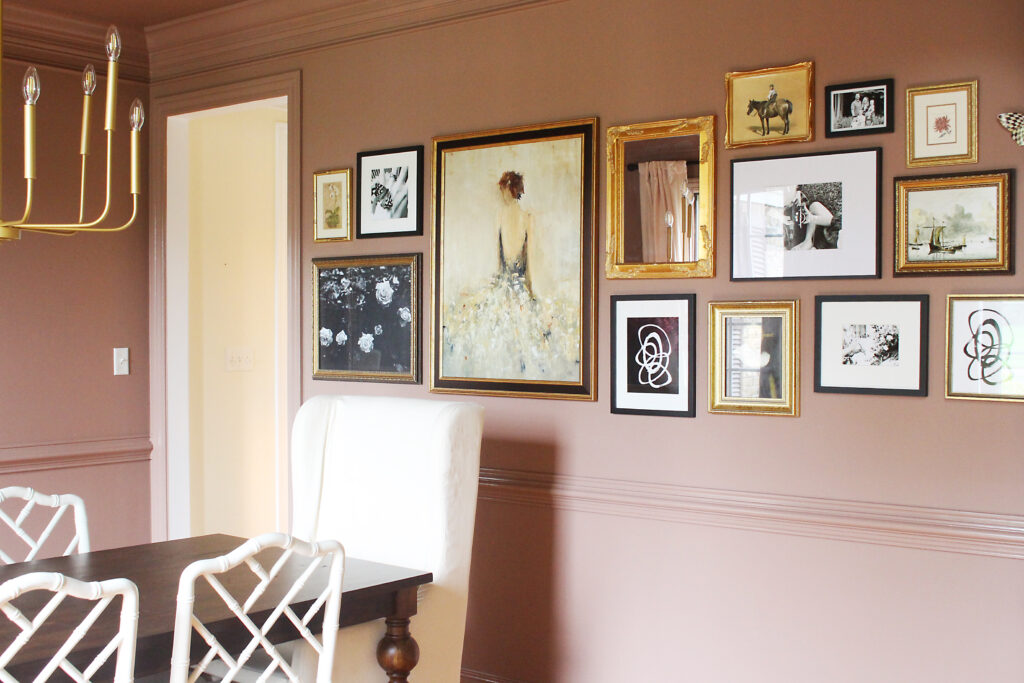 Although I try not to pick favorites, my dining room gallery wall holds a special place in my heart. I created it as I was developing my grandmillenial style, so Juniper prints had that vintage touch I just loved.
Working with black and white is another love of mine, but it can be difficult to find unique prints that I can make many gallery walls with. My piano room and home entryway are two places where I use a lot of Juniper artwork in various sizes. They have such fun twists on a classic monochromatic color match.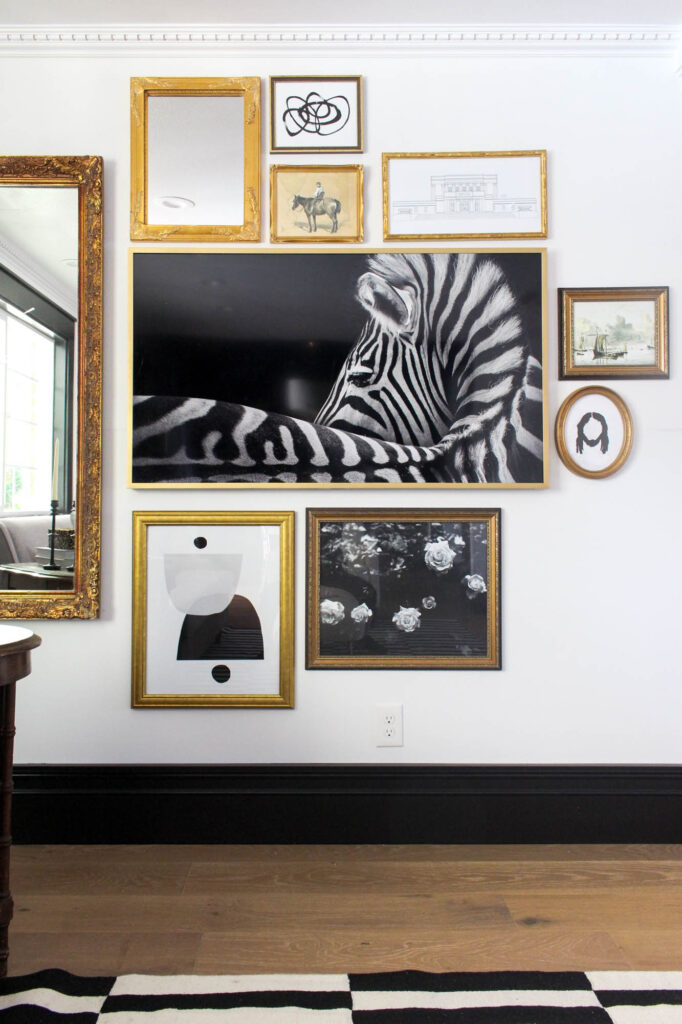 Juniper Print Shop is the best decoration secret I'm thrilled to bring you all in on! Jenny's collections are stunning and the flexibility with sizes, prints, and frames make it easy to narrow down a choice (although I always find it difficult to pick just one).
If you're looking to bring artwork into your home, I promise you will find a print you fall absolutely in love with.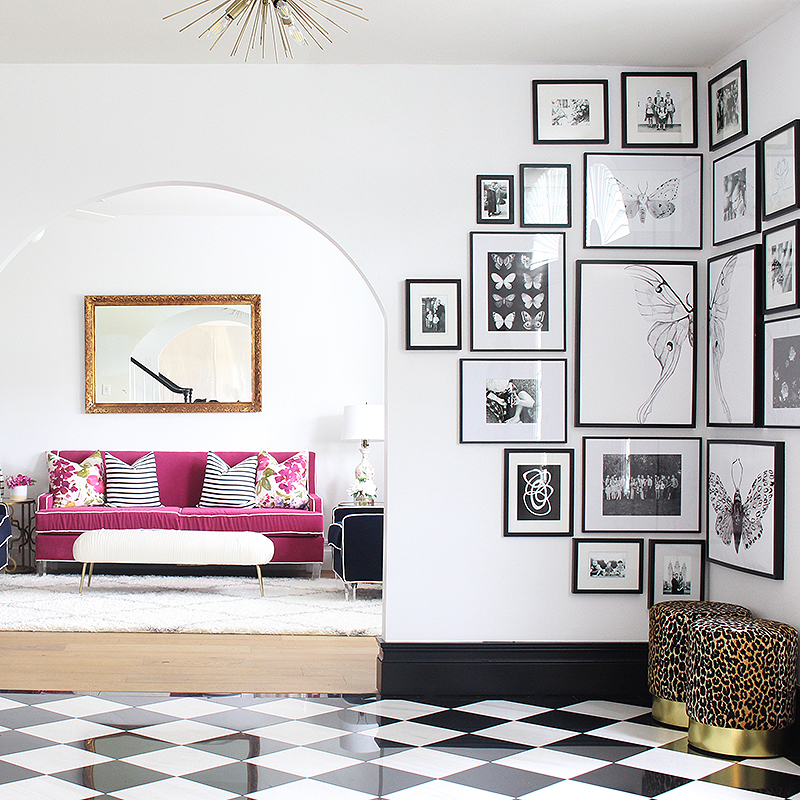 Have you ever heard of Juniper Print Shop? Let me know in the comments! And to keep up with all things on the blog, check out my latest posts: