Choosing flooring may be one of the toughest decisions during a remodel. With how expensive new flooring is, you want to ensure all the end result will make you happy for the foreseeable future. It's a big commitment!
When it comes to considering a patterned floor, herringbone may be the first to come to mind. This bolder choice is usually followed by a series of questions: Is it too trendy? Will I like it in a year? How big should each plank be? I'm here with all the answers!
Today on the blog, I'll be discussing everything you need to know before installing herringbone floors! While a patterned flooring may feel like a huge commitment, with these tips you'll love your choice for years to come.
Chevron vs. Herringbone: What's The Difference?
Chevron and herringbone are two prints that often get confused with one another. I want to make it clear, these are not the same and require different installations of each plank.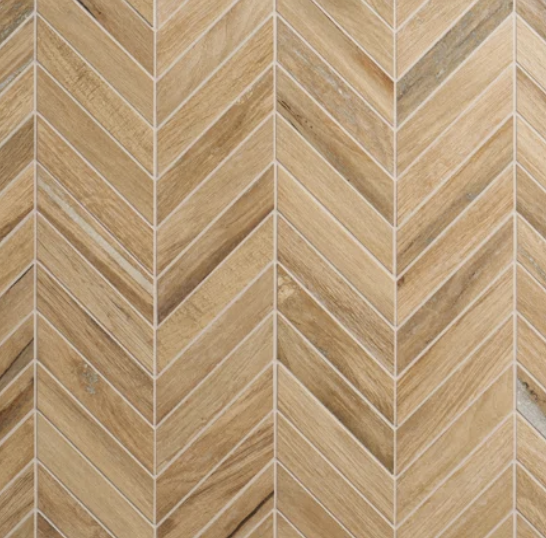 Chevron is a repeated zigzag or "V" design and requires each plank to meet at a 45 degree angle. If you think of an arrow, this is being created over and over. Herringbone is similar to chevron in its zigzag pattern, but is arranged in a staggered design with every row of wood planks sloping in an opposite direction. Each piece of flooring is cut at a 90 degree angle, then laid down in one individual row at a time.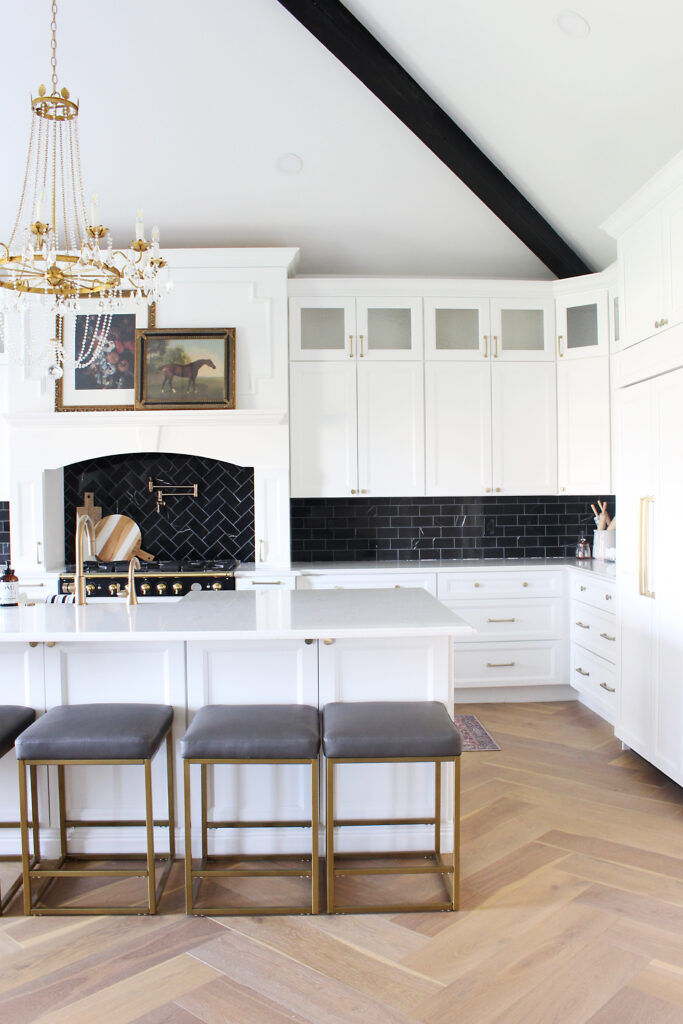 While both are beautiful options for a flooring pattern, herringbone allows for there to be less perfection of each plank meeting at a point. This makes your floors have a more natural, classic end result that seamlessly blends into the rest of the space.
Tips To Make Herringbone Floors Classic
Although herringbone may feel like more of a trendy option to the classic wood floors, they can still remain timeless. After all, this floor option has been popular for decades! Here are a few of the best tips to follow to ensure you still love your pattern choice years from now:
Width Selection
The width of the planks you choose for your herringbone floors is crucial to helping it look classic. The narrower the plank, the busier the pattern will look.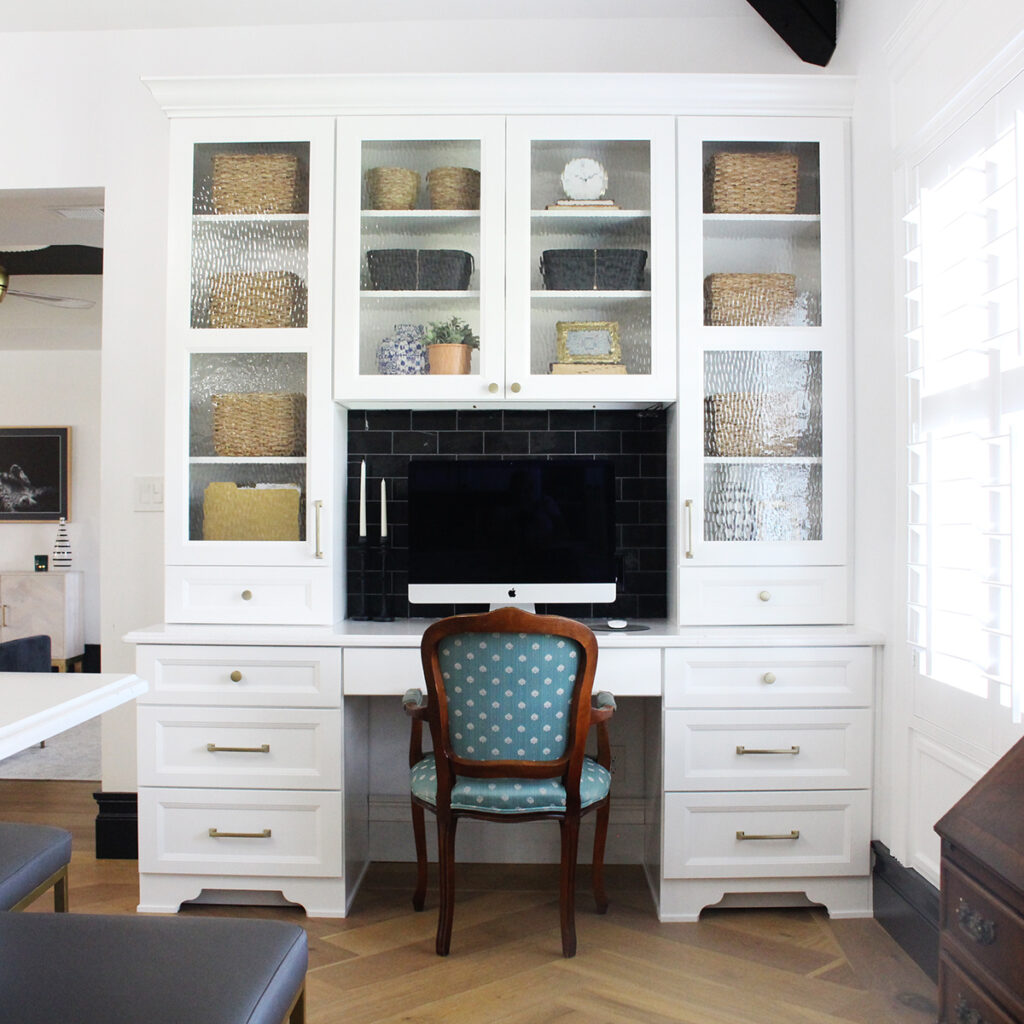 I recommend going with a medium to large width, but intentionally shopping for herringbone specific planks. Yes they make those! This allows for not only an easier install process, but a more subtle pattern you're guaranteed to love.
Wood COLOR
Wood color choice primarily depends on what you already have and love in your home. If you tend to lean towards light or dark wood, keep it consistent and use it in your herringbone flooring. If you're nervous about picking a wood color that's too trendy, mid-toned wood is always a classic option that will stay timeless.
No matter the wood color you choose, it's guaranteed to look great with herringbone.
Wood Type – Engineered vs. Hardwood Floors
When it comes to choosing between natural or engineered hardwood flooring, there are pros and cons to both. To learn more details on what would work best in your home, click here. Regardless on what your end decision is, a herringbone pattern is more than possible with any flooring option. I've even seen it done with vinyl! I recommend choosing a wood type that will hold up in your home with all the wear-and-tear that comes with everyday life.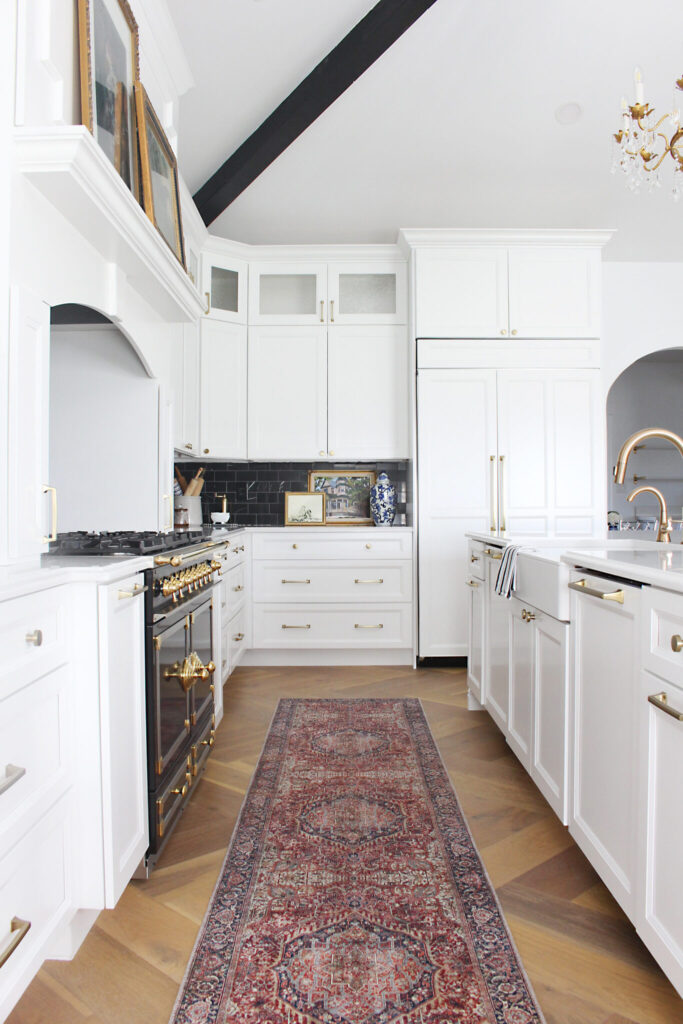 Where To Install Herringbone Floors
The beauty of herringbone floors is they can really go anywhere! For our previous home in Mesa, I decided the majority of the house would have wood flooring in a typical pattern, but our kitchen would have the herringbone detail. It added just a little bit of pop without clashing with the rest of the flooring in the house.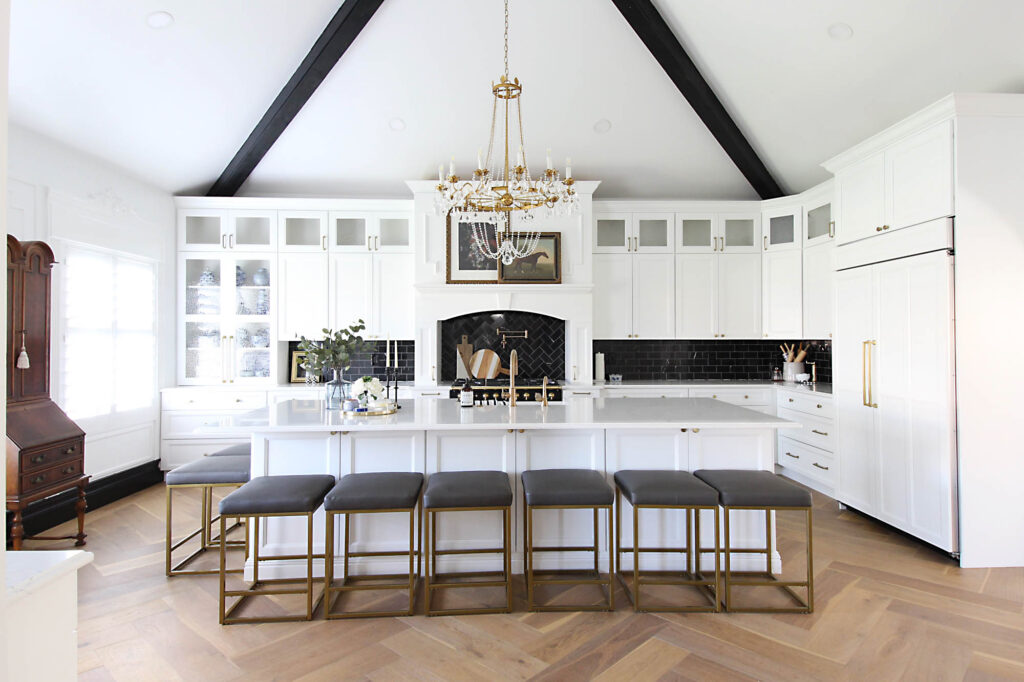 The specific herringbone floors I used were Garrison Floors: European White Oak Wide Plank. They have a micro-beveled edge and we used the glue-down installation method. Although I was nervous to use engineered hardwood, we ended up loving it! To learn about the difference between hardwood and engineered flooring, click here.
If the kitchen feels like too much of a commitment for herringbone floors, try the entryway. This is the perfect small area to try something new, but also a unique detail for guests to see. Although I've never had herringbone in the entryway, I've had a few fun tile options that were a bit more bold. Trust me, you'll love coming home to a little extra touch of fun.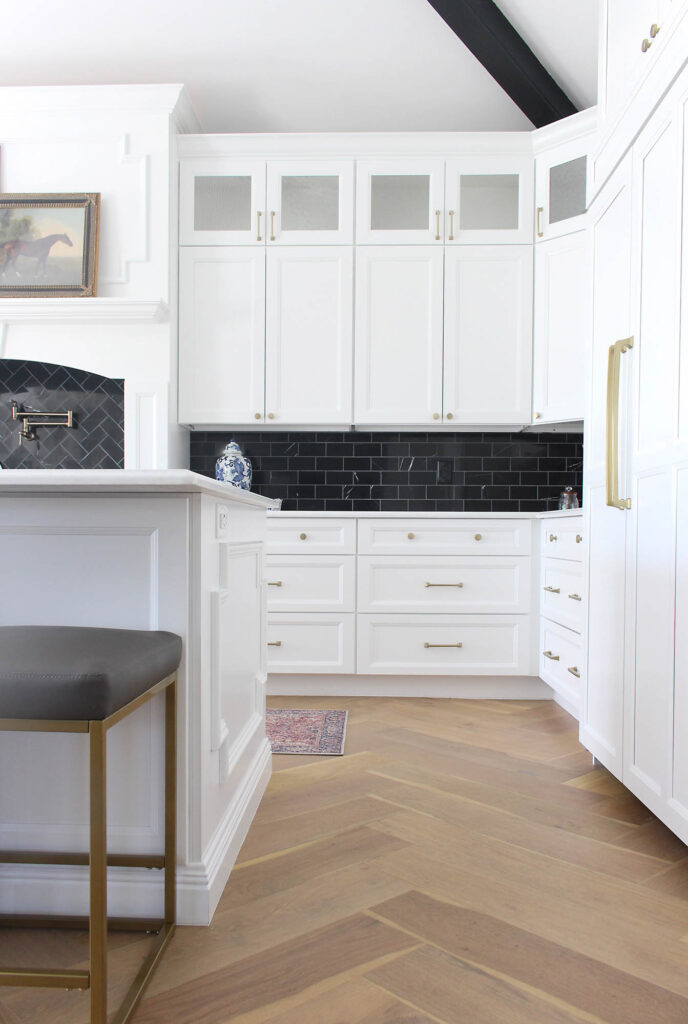 What do you think of herringbone floors? Are they too trendy or a classic pattern? Let me know in the comments! And to keep up with all things on the blog, check out my latest posts: