The automatic pool cover is IN!
As we near the finish line of our backyard renovation, the excitement in our family is palpable. This space has become our summer haven! With most of our backyard projects completed – from the new pool and deck, to the trampoline and play set – our backyard is becoming the dream space we always envisioned.
Here's a recap on what we've done so far: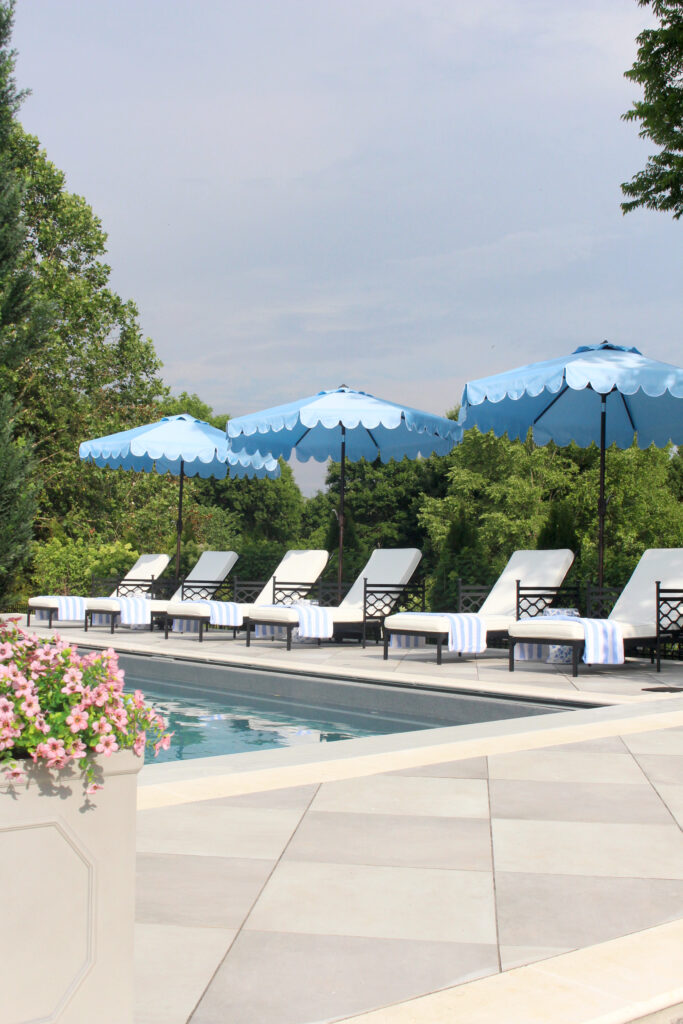 Have I showed you our pool cover?
As a parent of five boys under the age of 14, pool safety has always been a top priority for us. Growing up in Arizona, I understand how vital it is to have proper pool protection. For us, it's non-negotiable to have some form of safety measures around the pool to prevent accidents – it's just that simple. Our boys can all swim but we have a baby cousin being born any day now and often have visitors that can't swim. I take pool safety EXTREMELY seriously so although this was a major investment, this was a non-negotiable.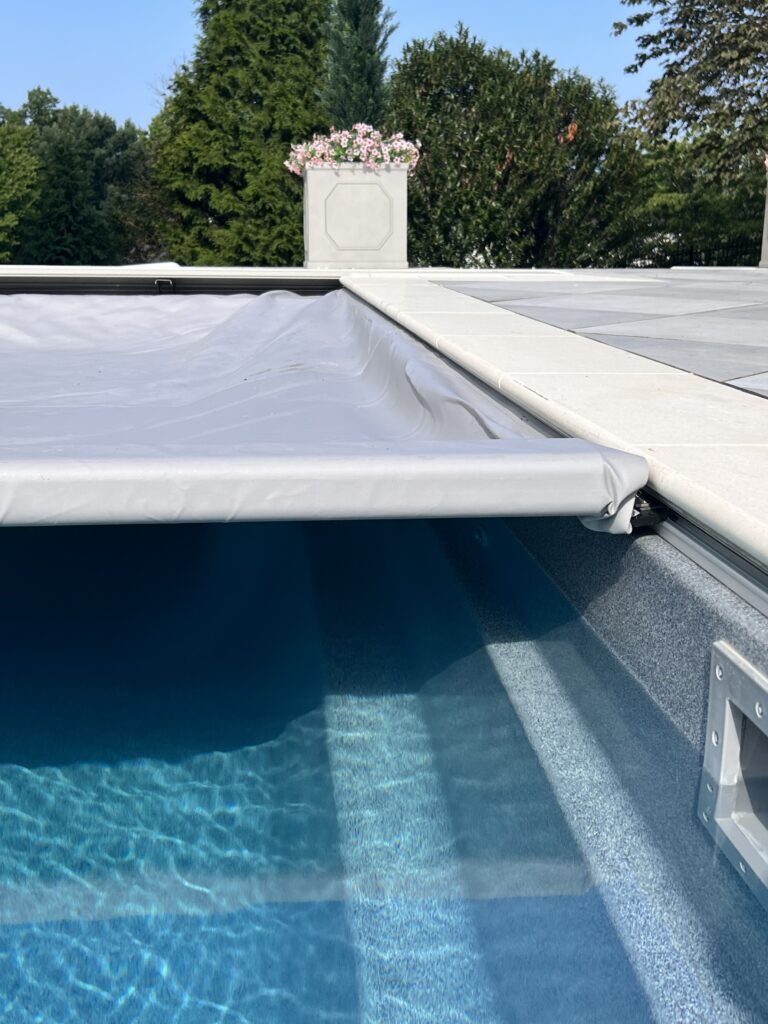 We've had Traditional pool FENCES in the past.
While traditional pool fences served their purpose, they weren't exactly the design choice we had in mind. As we designed the pool, I knew I wanted an automatic pool cover, but I hadn't explored them myself yet. A few friends have them and rave about the convenience and safety, so I knew they were out there! That's when we found Integra Pool Covers who we ordered from!
What is an automatic pool cover?
Pool covers have come a long way in recent years, and Integra has truly raised the bar with their automatic pool covers. These covers are not just for keeping the pool clean; they are safety covers designed to protect against drownings, capable of holding up to a whopping 1,000 pounds! Now that's some serious peace of mind for me! Our entire family can walk or lay on it. In fact, we recently laid on it at night to watch the stars and it felt like we were on a water bed! LOL remember those?
Automatic Pool Cover Benefits:
Convenient and easy to use. We can control our pool cover with a few buttons!
Custom built for our pool size
Keeps our pool sparkly clean from the elements
It can be easier to maintain proper chemical balance in the pool
Keeps the water the perfect temperature
Of course, safety! It can hold up to 1,000 pounds without budging!
So, what are the pros of the Integra pool cover? First and foremost, it's custom-built and installed to fit our pool perfectly. No awkward gaps or ill-fitting covers – just seamless protection. Not only does it keep our pool cleaner, but it also helps to maintain proper chemical balance. It was installed on a track beneath our coping and pool deck.
But let's talk about what matters most – safety. Automatic pool covers are designed to prevent drowning accidents. With its ability to support up to 1,000 pounds, we know that it can handle any unexpected situation. The ease of use is fantastic too.
DO your kids take the cover off to swim?
Only Craig and I have the ability to access the controls, ensuring that it's covered when not in use. It's an extra precaution that we gladly take! We have the key in a combination lock safe right next to the controls so it's handy but literally no one can get in it.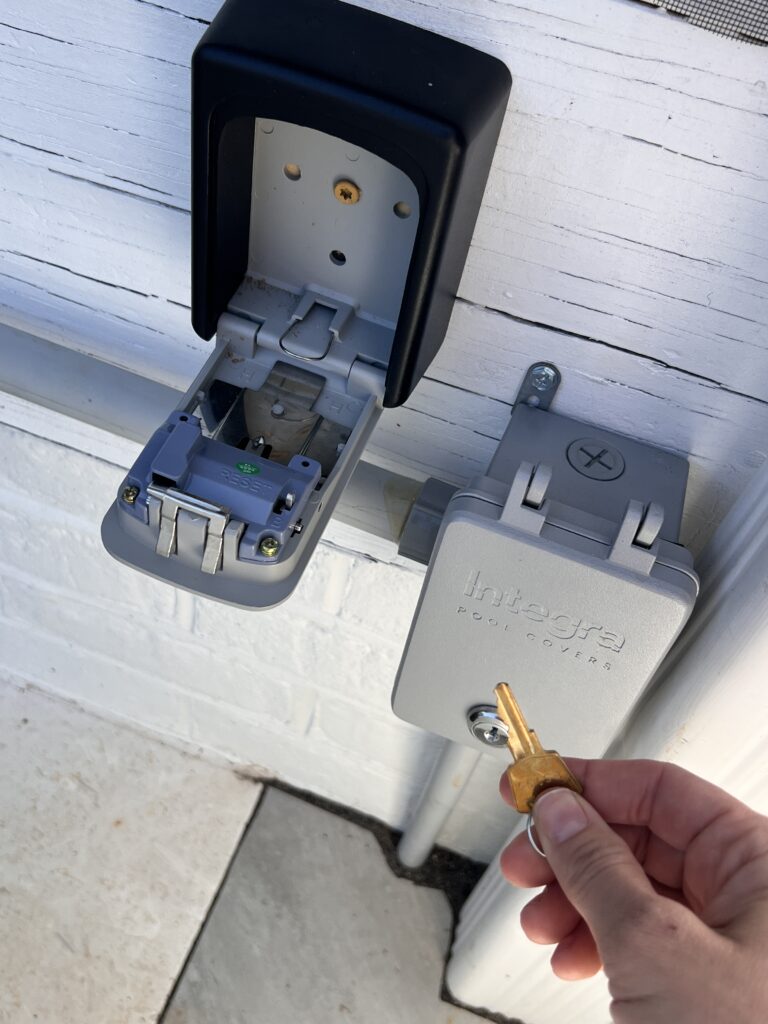 How Much Does An Automatic Pool Cover Cost?
This is the number one question I've been getting. Let's address the elephant in the backyard – the cost. Yes, an automatic pool cover is a substantial investment, and ours cost around $16,000, including full installation and warranty.
When it comes to the safety of our loved ones, we spare no expense. Moreover, the long-term benefits, such as improved pool maintenance and the ability to enjoy a warmer pool, add to the overall value of this investment.
While we LOVE our automatic pool cover so much, a traditional pool fence can also be a great option for safety at a much more affordable costs.
Our Automatic Pool Cover Choice:
Speaking of aesthetics, we opted for the Light Gray pool cover from Integra Pool Covers. This shade fits perfectly into the overall color scheme of our backyard, adding a touch of elegance to the entire space.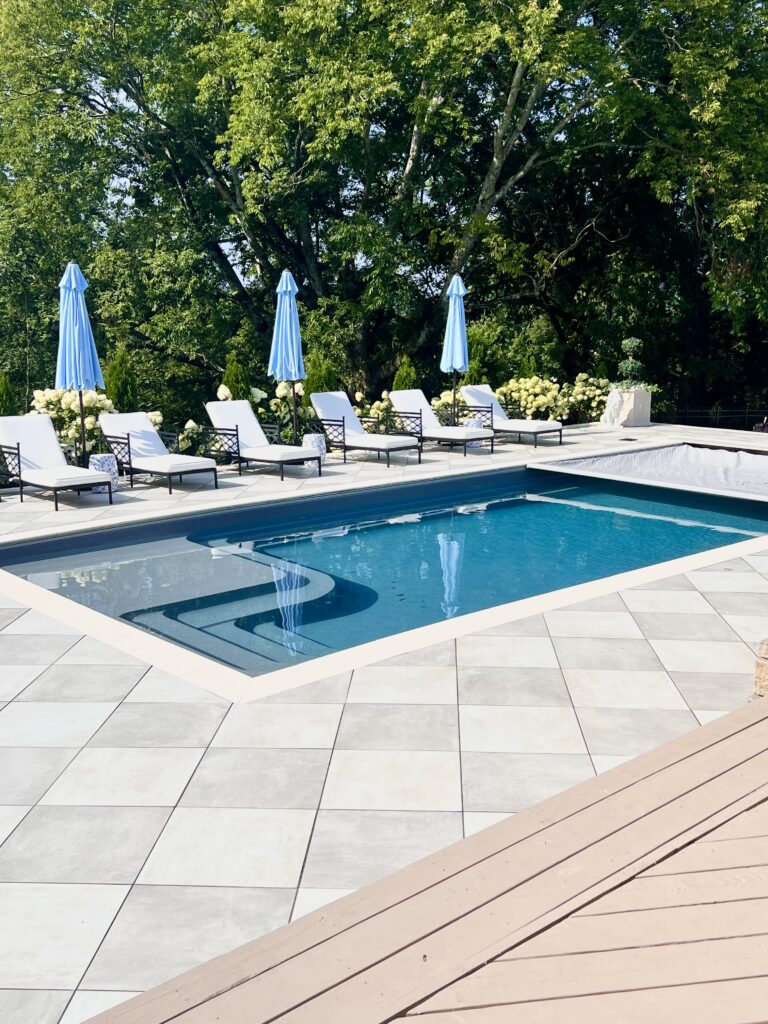 Our Integra automatic pool cover has been an amazing addition for our backyard. It not only keeps our pool clean and warm but also provides unparalleled safety for our kids and guests. As we enjoy this summer and many more to come, we can rest easy knowing we have safety measures in place for our kids and the investment of our pool. If you're looking to create your own dream backyard, consider investing in an automatic pool cover – it's a decision you won't regret!