Built-in cabinets have long been a controversial design choice. Some love the look, some absolutely hate it, but no one can argue the convenience it brings into a space. I for one have loved the look of built-ins for years and think they can really complete a room in your home.
Today on the blog, I'll be chatting all about built-in cabinets! While they have not always been in style, they're back now and I can't wait to share all my favorite things about them.
Built-In Cabinets Are Back In A BIG WAY. 
Built-in cabinets are back! For the longest time, they were seen as outdated or a waste of square footage, but I for one have always loved them and am happy to welcome them again. Built-in cabinets offer a seamless and timeless look to any room. They create a sense of cohesiveness and can help declutter your space while adding a touch of sophistication.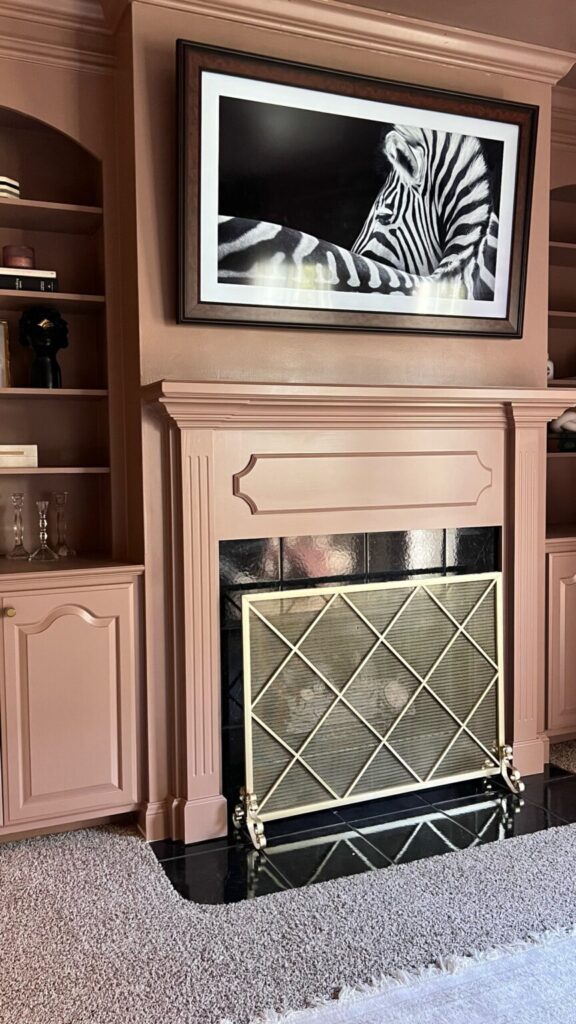 What I find most appealing about built-ins is their flexibility. They provide a really unique opportunity to personalize them however you wish. Whether you prefer modern, classic, or eclectic décor, you can tailor built-in cabinets to match your aesthetic. Best of all, they're an excellent solution for making use of otherwise awkward spaces, like nooks, corners, or underutilized wall space.
How To Create Built-Ins On A Budget
Now, I know what you're thinking: Built-in cabinets sound amazing, but are incredibly expensive. Traditionally, yes, hiring a contractor to build a custom cabinet set for your home costs an arm and a leg. Luckily, I have you covered and have played around with a lot of DIY options for built-in cabinets on a budget.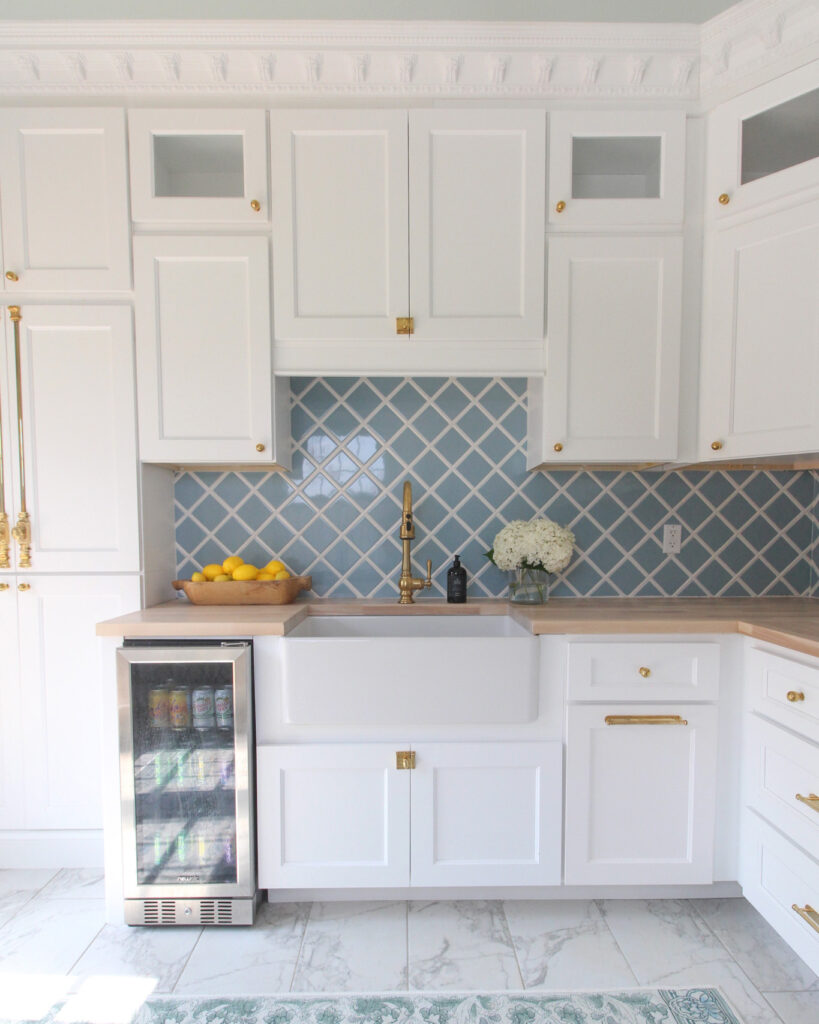 My biggest recommendation is using RTA (ready-to-assemble) cabinets as the base of your built-in. They come in a variety of finishes, styles, and sizes, making it easy to find the perfect fit for your space. To read a complete review of my experience with RTA cabinets, click here.
RTA cabinets are beautiful as-is, but they can also be customized to look even more expensive. I've painted and installed hardware on these cabinets with a ton of success. It's a simple, yet effective, finishing touch that really makes your built-in look custom. To learn exactly how to place hardware, read my guide here.
Built-In Cabinets In My Home
I've had various versions in my home for years, and I've always loved them. These cabinets have not only enhanced the functionality of my spaces, but have also become focal points of the rooms. Here are a few of my favorite built-in spaces I wanted to share with you:
Primary Bedroom
Paint Color: SW Velvety Chestnut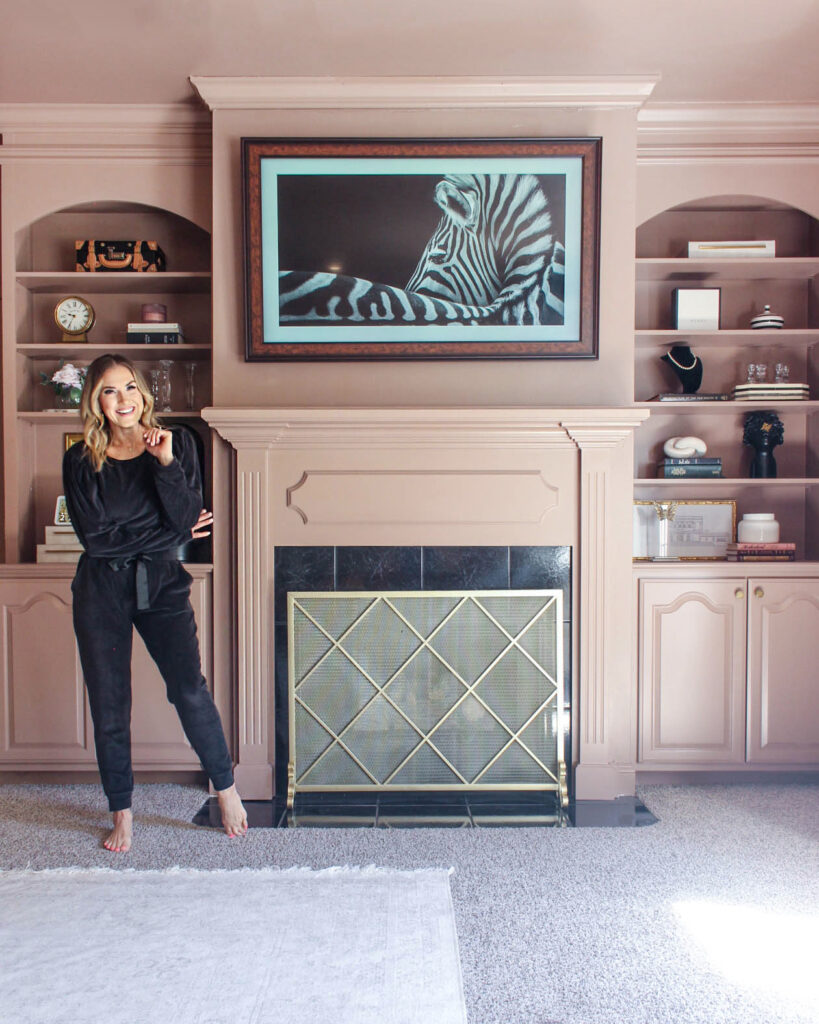 When we moved to Tennessee, Craig and I (but really me) were thrilled to see built-in cabinets already installed in the primary bedroom. Although I loved the bones of the built-in, the original white and brown color was not my vibe. Instead, I painted them pink! To see a step-by-step of how I painted our built-in cabinets, click here. Over a year later, I'm still obsessed with the color choice.
Living Room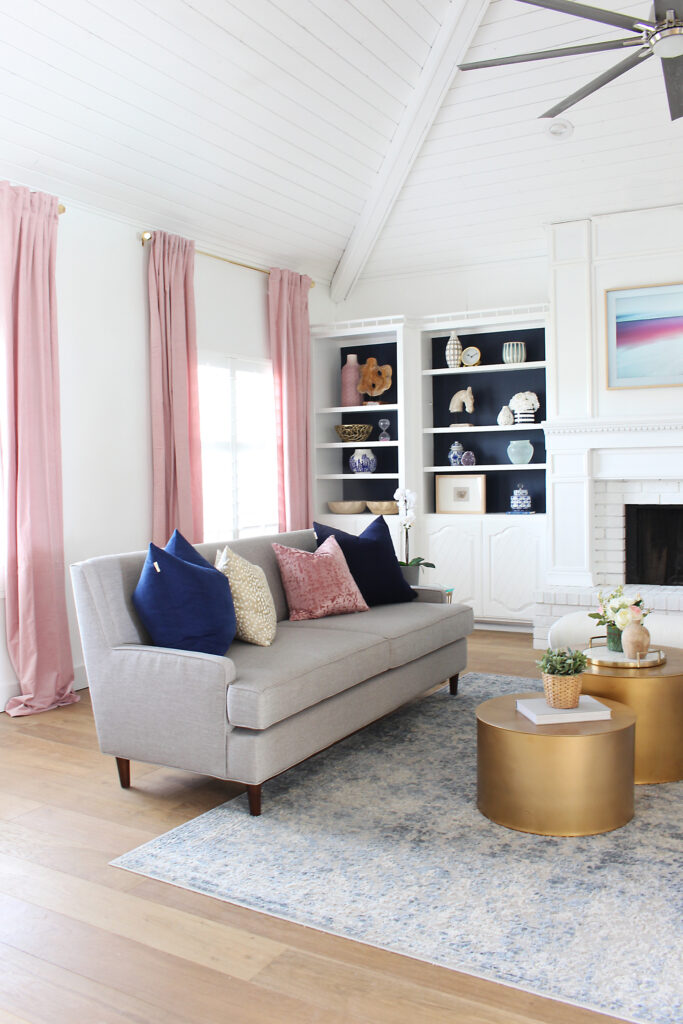 At our previous home in Mesa, we installed built-in cabinets in the living room. Styling these was so much fun because I had just started taking risks with color and remember how obsessed I was with painting the back a navy blue. For functionality purposes, these were crammed full of games and other random things, but you couldn't tell.
So… Are They Worth It?
Absolutely! I think they're a really gorgeous way to add character into a space. They're more than just a place to store your belongings, but a statement piece that can transform the overall feel of a room.
What do you think of built-ins? Let me know in the comments! And to keep up with all things on the blog, check out my latest posts: