On Instagram the other day, I saw a post (wish I could remember who) that asked "Moms, when was the last time you ate some berries?!" and that really made me giggle because the truth is – I don't know! Berries are typically the priciest produce and for some reason, I rarely let myself enjoy them because I'm saving them for my boys. I didn't even realize I did this until I saw this post. I get it, it is just second nature for moms to put the needs and desires of their kids before themselves – and it's an honor to do so. But sometimes, we should be able to enjoy the berries, too!!
So what does this have to do with DIY and design? When we moved into The Monarch Revival, I prioritized getting my kids' rooms done first. We have moved quite a few times over the years, and since they loved their rooms in our last home so much, I wanted them to feel settled and excited about their spaces. No regrets there – the boys' rooms are so fun!!
Star Wars Room // Harry Potter Room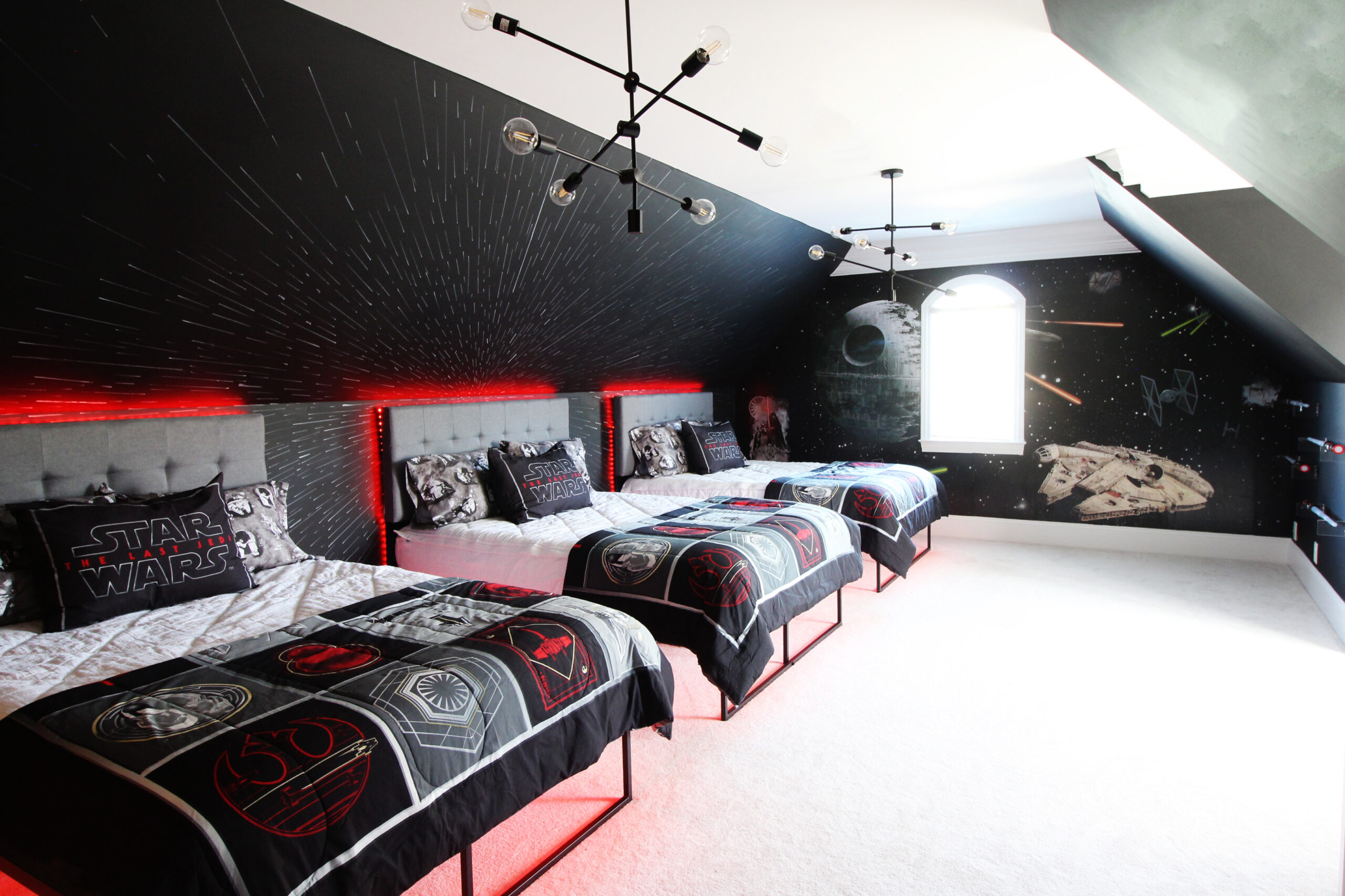 But fast forward one year later, and I'm so ready to have a space that makes me feel settled and excited, too!
Introducing our next project…The Primary Bedroom!
I loved our Primary Room in our previous home so much that almost everything in that space came to stay at The Monarch Revival. Photos and sources from our room in The Monarch Manor are linked here!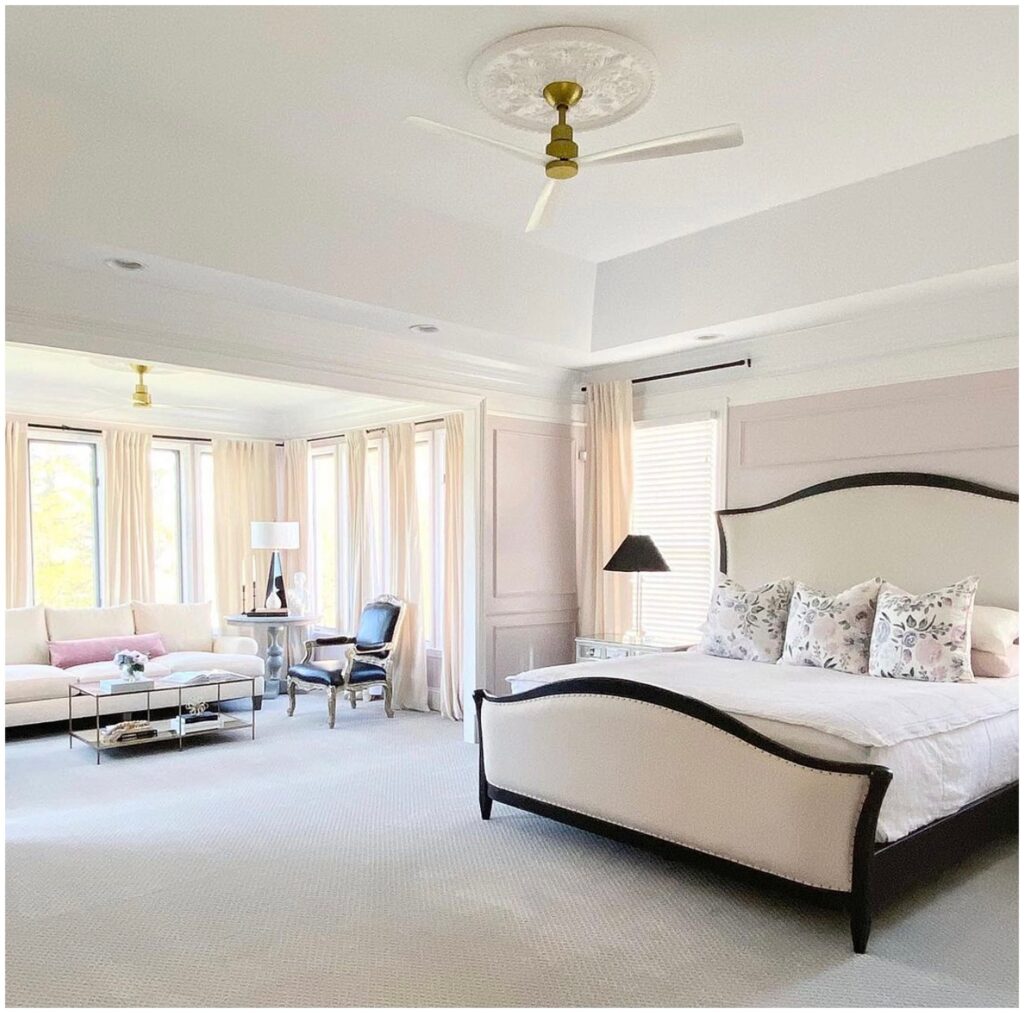 Our Primary Bedroom when we moved in….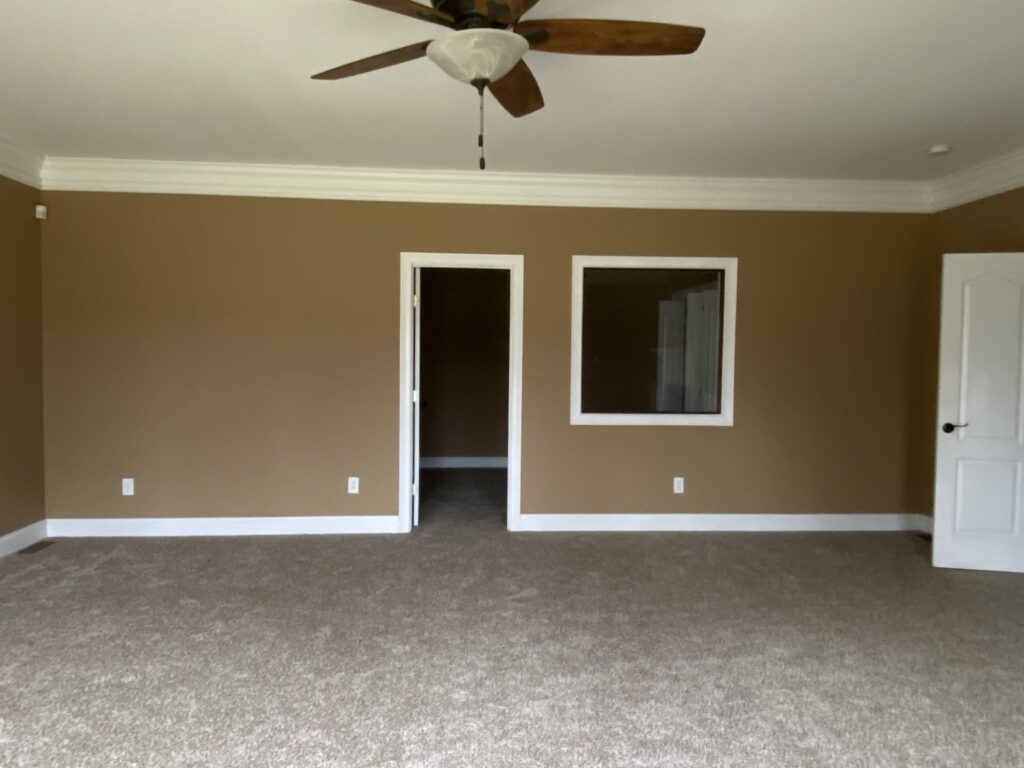 One thing I should mention about this house is that there is an entire primary suite! It has two bathrooms (yes, you read that right!) as well as an extra space that we converted into a gym. We closed up that window to separate the spaces. Best decision ever!
This is Craig's bathroom that I did for him earlier this year! All the details are right here.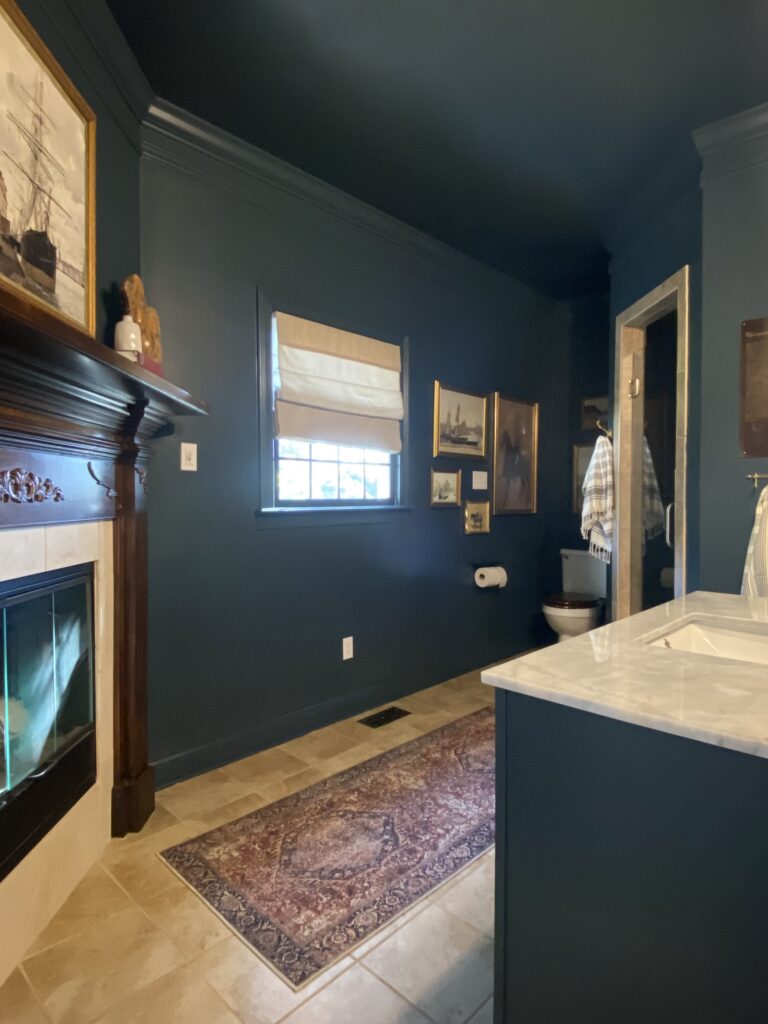 What I've Done So Far:
With the furniture taken care of, it needed a fresh coat of paint and some design love! There are some gorgeous built-in cabinets in this room that I've been meaning to get my hands on. Using my favorite paint sprayer, I painted them one of my favorite paint shades – Sherwin Williams Velvety Chestnut in a satin finish. If you remember, I used this in our formal sitting room. It looks great in here, too!
Removed and the window (and repaired the wall) that lead into the gym
Painted the entire room Sherwin Williams – Velvety Chestnut in a satin finish
Hung our favorite TV ever. It's Samsung's The Frame TV and it makes every room look that much more finished and put together. It looks and acts as art when it's off. Most importantly, it lays flush with the wall.
Styled the built-ins
Arranged my furniture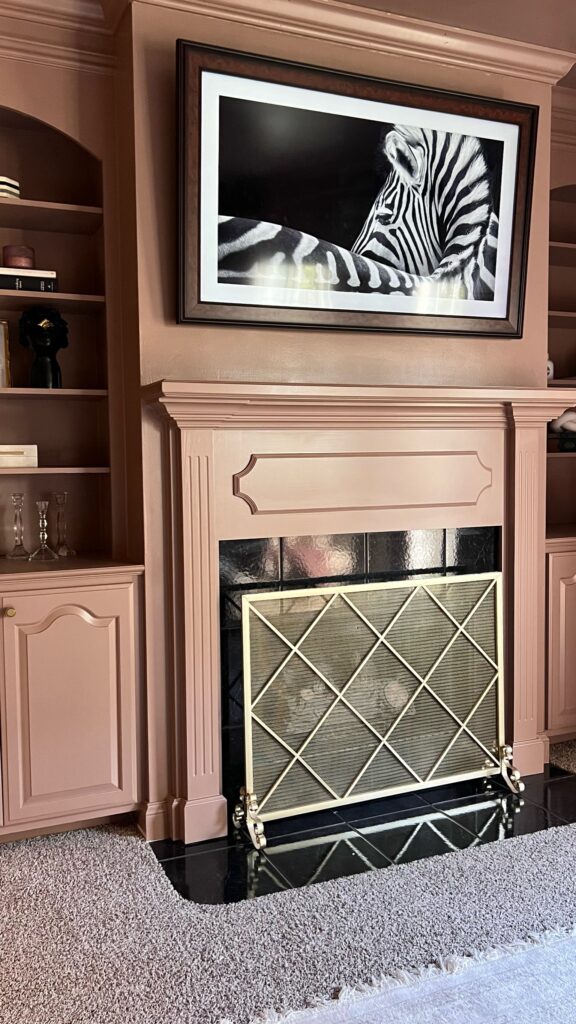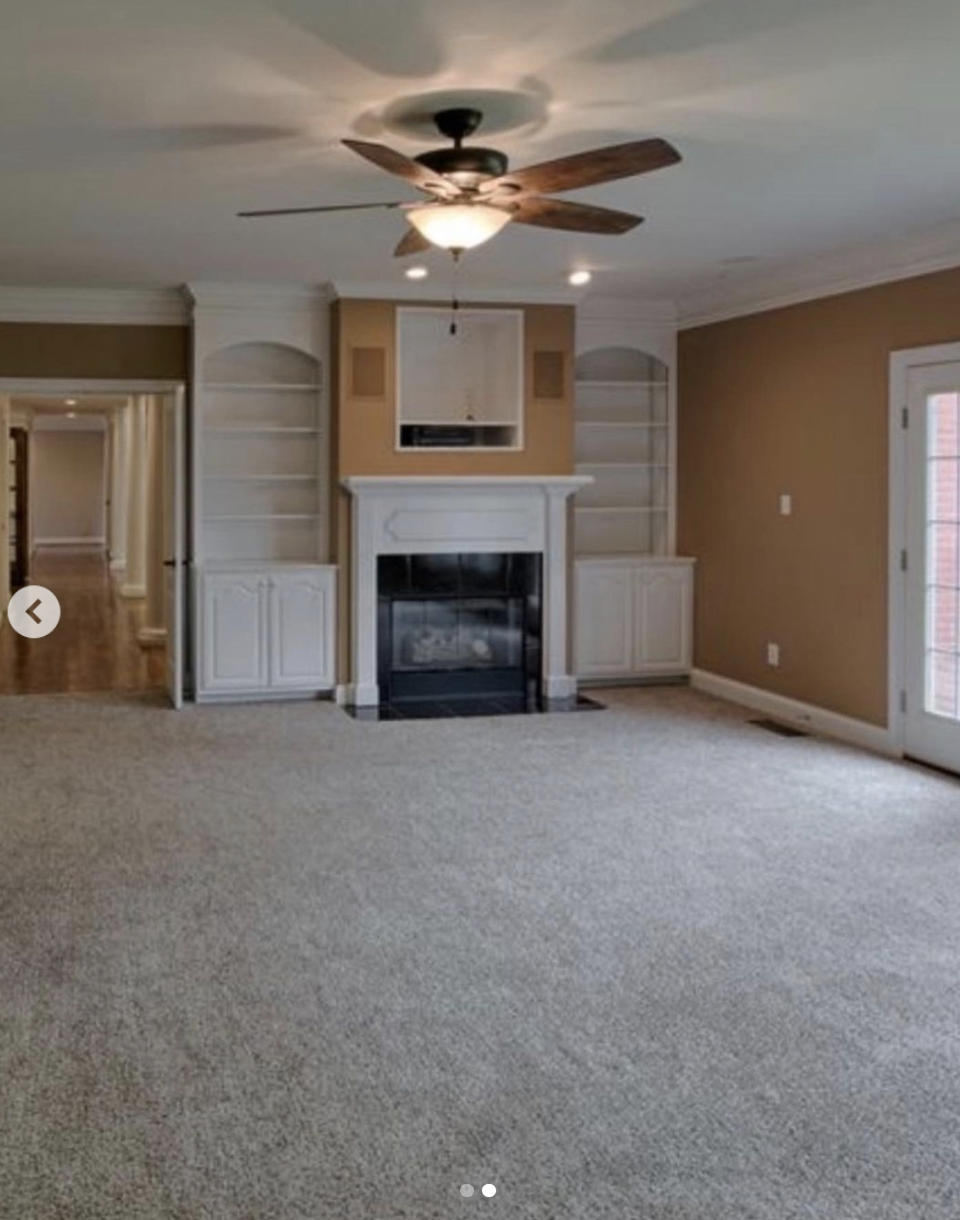 We have big plans for this space that you'll see come to life in the next few weeks!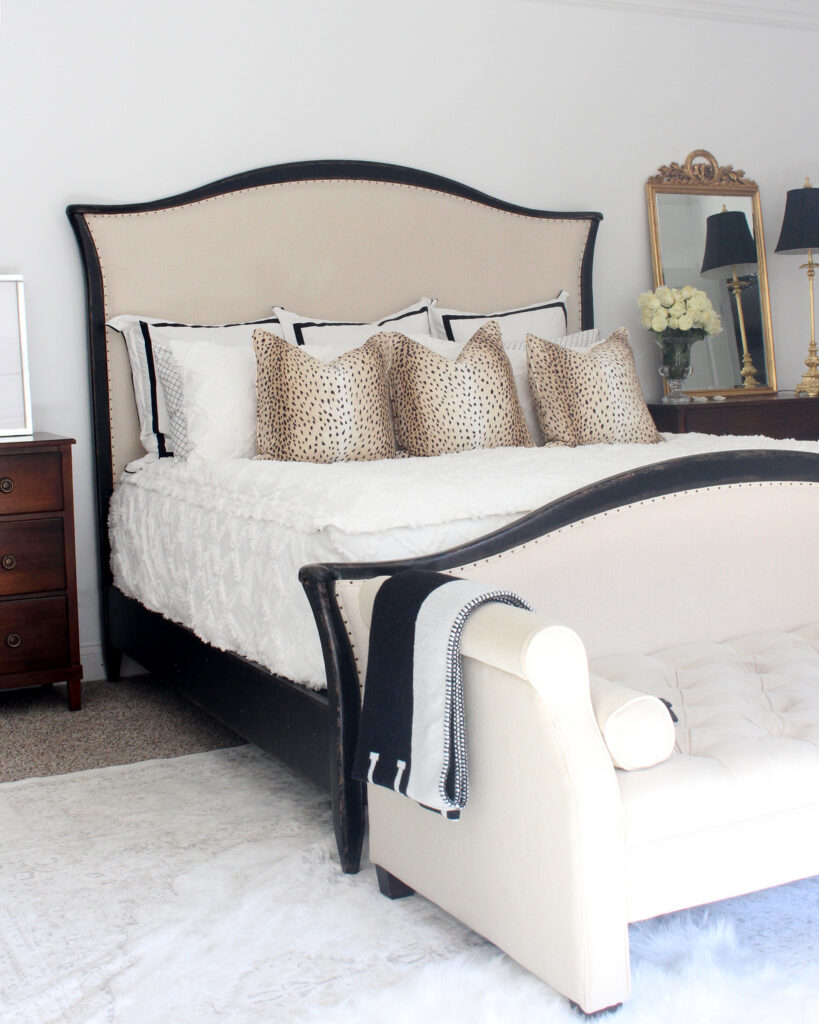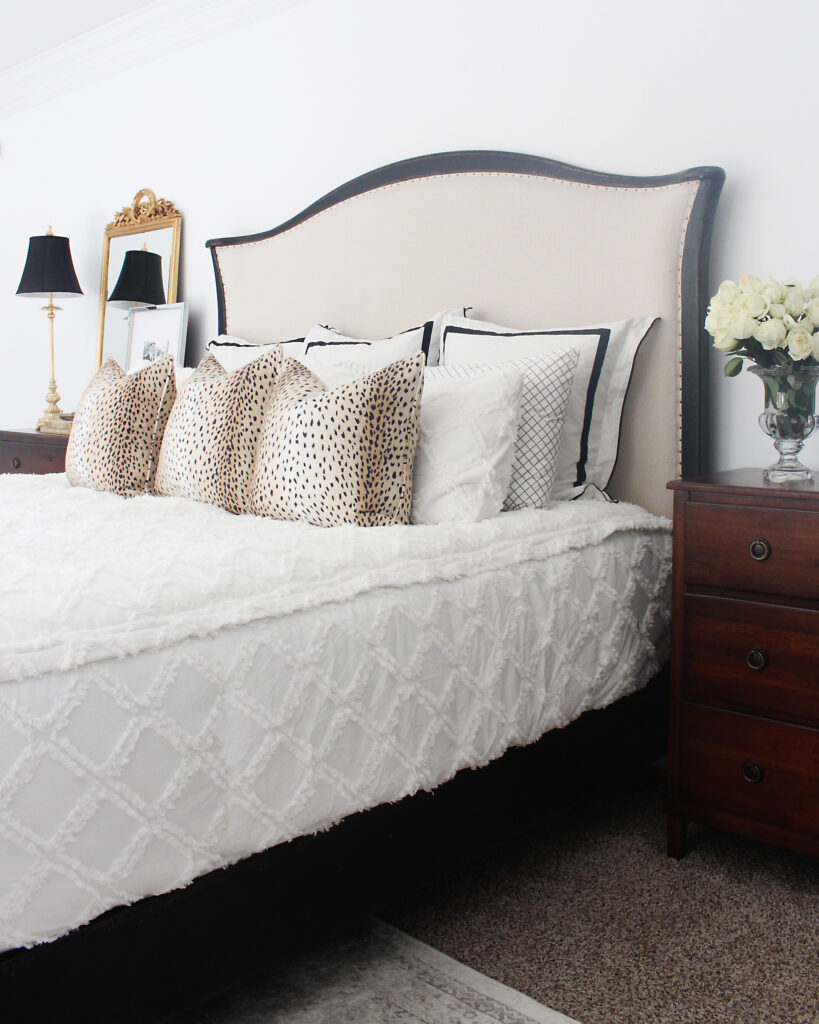 One thing you'll notice in almost every room in our bedding. We are huge fans of Beddy's zippered bedding! I've owned Beddy's for many, many years and they hold up so well. If you ever considered them for your room or for your kids' spaces, I can't recommend them enough! I have a full blog post about how they work and how I wash them to make tidying up a breeze!
You can always use my code MALLORY to save 20% of your entire order.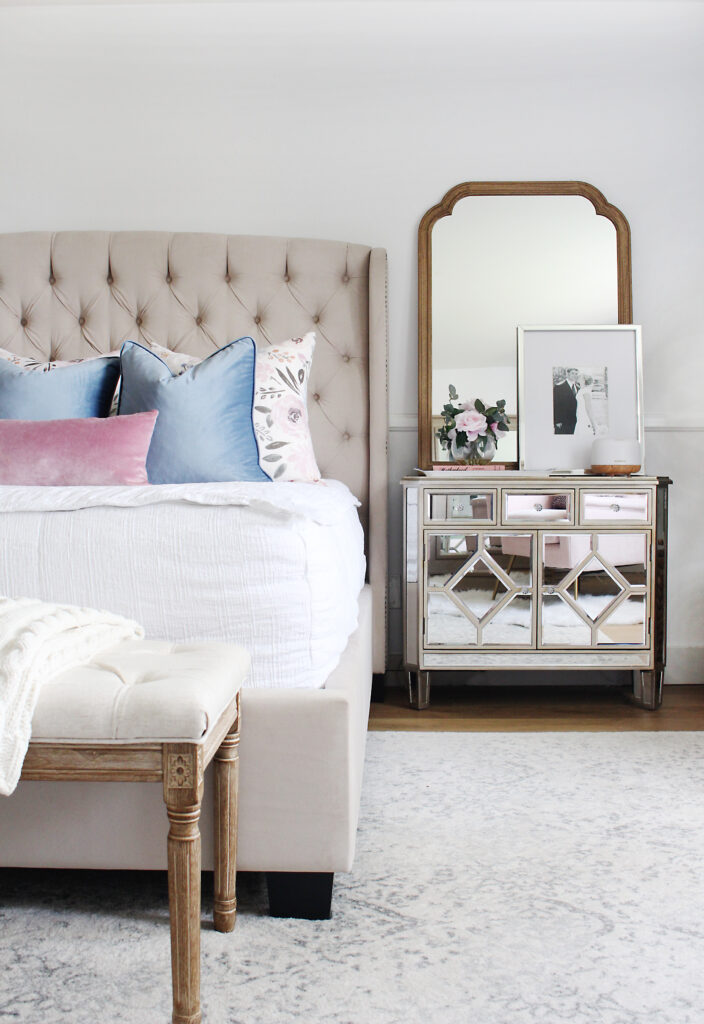 I'm so excited to dive into this project! What questions do you have about Primary Bedrooms?! Leave them below and I'll answer them here and/or on IG!