After a few months of living with our finished Monarch Revival kitchen, I cannot believe how much it changed our everyday. While we love the new appliances and more space, our absolute favorite edition is our beverage station! Click here to check out the total reveal.
When it comes to drinks in our household, my family does not mess around. We love adding ice, flavors, and even bubbles into our water to spice it up. As I was putting together my list for our beverage station appliances and accessories, I knew I wanted to find a drink mix that would be a fun and (and somewhat healthy) addition for us and our guests.
Today on the blog, I'll be chatting all about BetterDays and why I am actually obsessed with these drink packets!
What Are Better Greens?
As the Monarch Revival kitchen remodel took over our lives, I found myself going nearly an entire day without eating something healthy. I accidentally skip eating when I get overwhelmed. When I get stressed, self-care tends to fall lower on my priority list which is something I'm really working to change.
BetterDays Greens are delicious drink mixes packed in a to-go stick package with all the nutritional benefits from fruits and veggies we need in a day. You've likely seen some of these on the market lately, but the real test is how they taste which I'll talk more about in a second!
Our nugget ice maker that makes every drink 100000x better!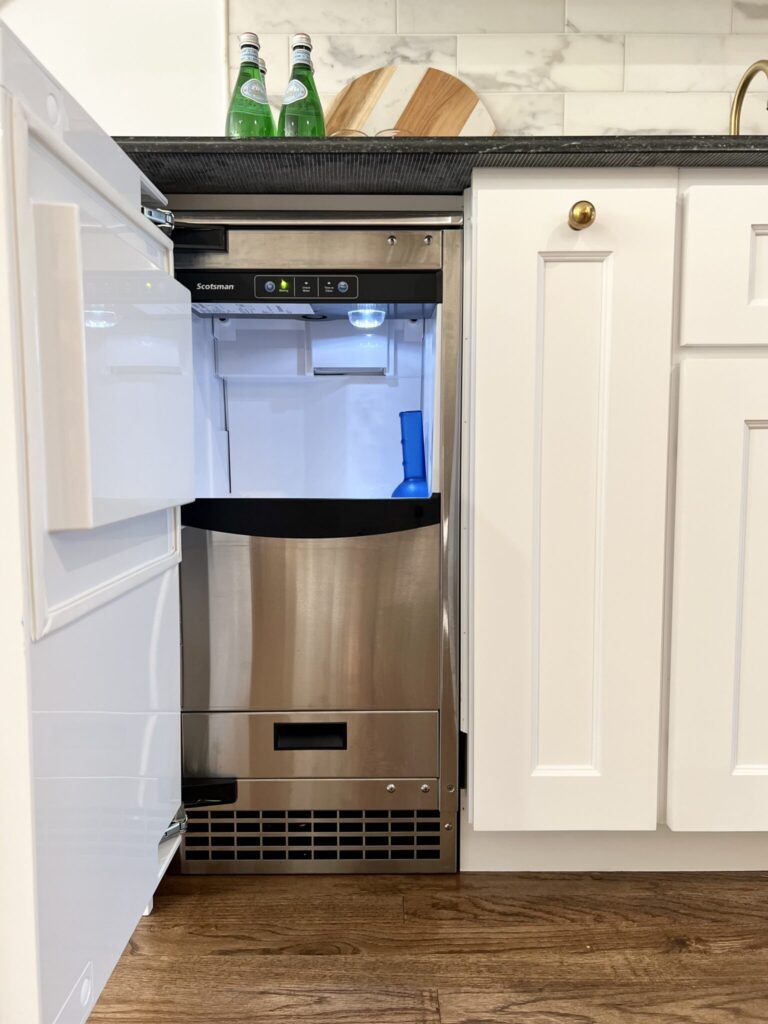 Every package is made with all natural and organic greens, but most importantly to me every ingredient is well-known and has a specific purpose. To check out their complete list of ingredients, click here. BetterDays offers both caffeinated and non-caffeinated options in unique flavors that I never get sick of.
After my first initial purchase, I subscribed monthly knowing I never wanted to be without my greens and delicious drink again. Fast forward 3 months later, I now have 3 different subscriptions because my entire family drinks them now! 2 packets are your entire serving of veggies for a day and I drink 2-4 per day now!
How I Drink Better Greens from Better Days
The best thing about BetterDays Greens is how the design is meant for versatility. My three favorite ways to drink it are:
I mix it with AG1 and some juice for the ultimate cocktail! – this is how I start EVERY.SINGLE.DAY. – I do a caffeinated packet in my AG1 since I don't drink coffee and I'm quitting my daily soda habit but enjoy caffeine in the morning!
Adding it to plain or sparkling water with lots of ice.
Adding it into juice or lemonade – my kids favorite way!
Sometimes, I blend it into a smoothie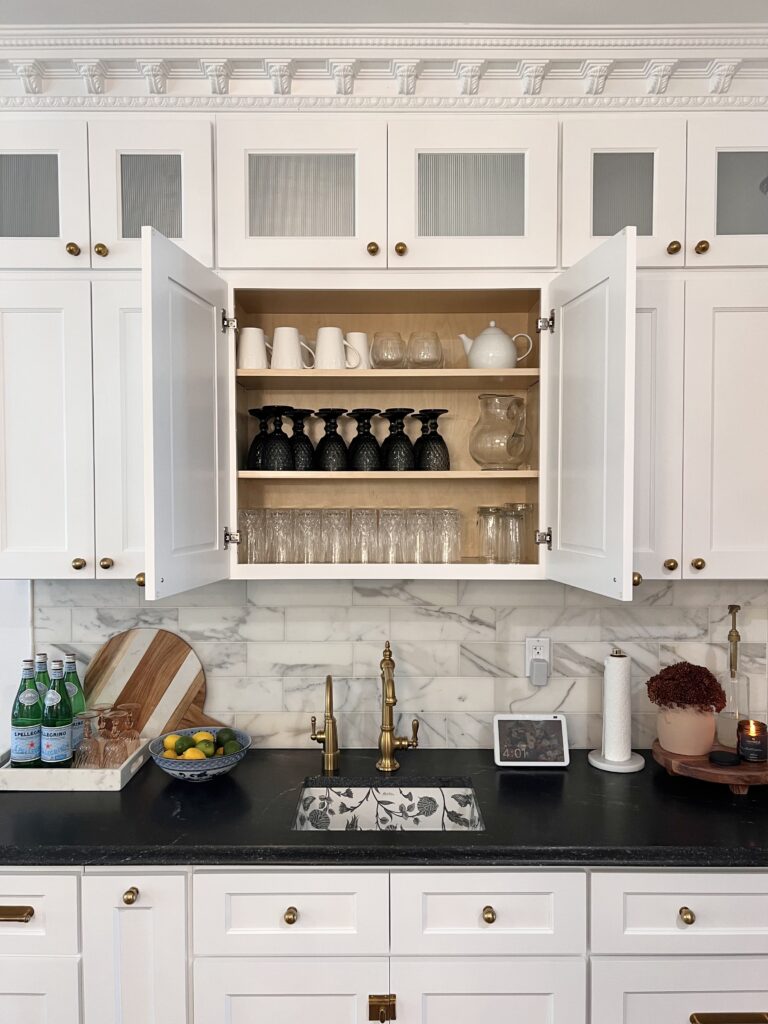 To get the amount of greens needed for a balanced diet, BetterDays recommends drinking two greens throughout the day. Again, I drink way more than that! ha!
While I genuinely enjoy all the flavors, I recommend juicy lime and peach limeade the most. They both have this incredible zest to them that feels super refreshing. They taste delicious!!
why drink ag1 + BETTER greens?
I get this question a lot! They are both "greens", sure. But they are absolutely different! AG1 is a multivitamin, minerals, probiotics, adaptogens and more. Its an all-in-one health drink!
BetterGreens is is your daily serving of fruits and veggies. It does have a digestive enzyme, apple cider vinegar (a ton of health benefits) and antioxidants in it but it is NOT an all-in-one health drink. Like I said, I mix them in the morning for a healthy "energy" drink without all the crap!
They are totally different and have different benefits, flavors, etc. I can drink 3-4 BetterDays / day but do not recommend taking extra AG1 as you don't want to overdo it on the vitamins. You can take too much so stick with one scoop a day for AG1.
Can Kids Drink It Too?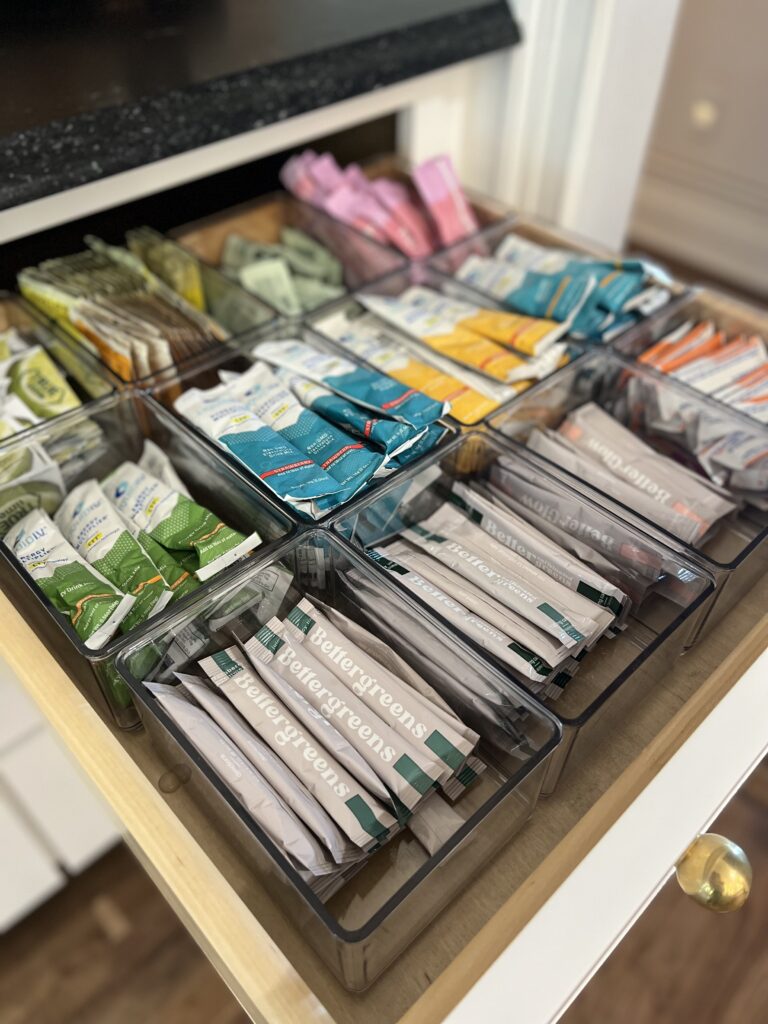 YES! While I didn't purchase BetterDays with the intention for my kids to drink it too, anything in the drink mix drawer is fair game and my kids love to make them with me,
One packet meets the daily requirements a child needs in greens, so I keep them in our beverage station drawers for easy access whenever the boys want them. I will say I've had to repurchase arctic pop three times now as it's by far their favorite flavor. Artic pop tastes just like a red, white and blue popsicle. Remember those!?
BetterDays has other products too!
BetterDays has these other products that I'm now excited to try:
Are better Greens Actually Worth It?
Of course, you can meet your daily requirement of vegetables without a drink mix – but it's hard to do! I'm a really big fan of stacking small habits that lead to big health benefits, and this is definitely one of them. I even took them on vacation with me last week!
If you're interested in adding greens into your diet, I believe BetterDays Greens is a great choice. The packets are simple to carry and allow enough versatility for me to never get sick of them. Plus, I just like to drink them!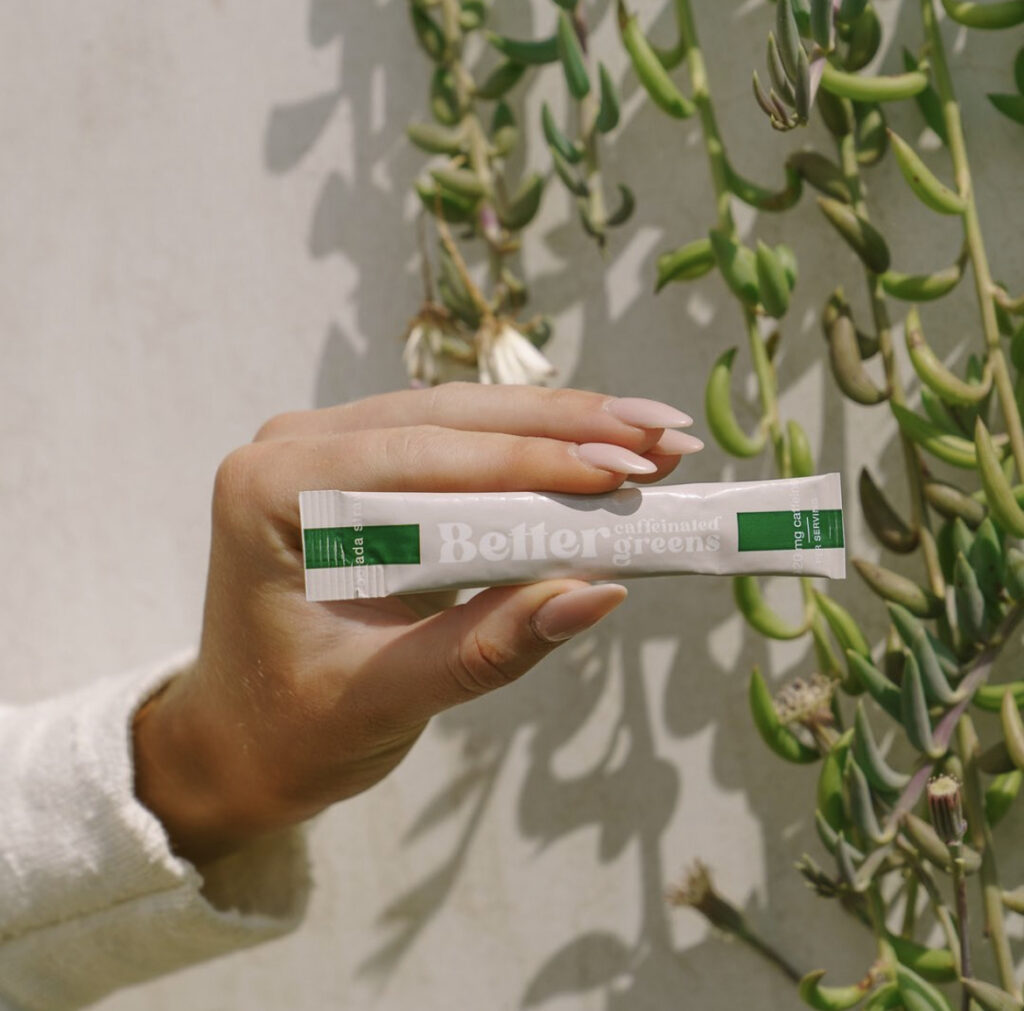 If you want to try BetterDays Greens for your own, use code: MALLORY for a discount. BetterDays just released new collagen powder, so I'll update you all once I know I love it!
Our One-Year Update on Better Greens by Better Days
Can you believe it's been one year since I initially raved about Better Green? I've been subscribed for almost a year now with no sign of stopping.
My Favorite Flavors
Arctic Pop and Juicy Lime are my top flavors; they're so good. The Raspberry Limeade is not my cup of tea, if I'm being honest. My kids, on the other hand, are head over heels for that flavor, and they're not alone – it's amazing to see how everyone has their own favorites!
It's been such a joy watching Better Greens and Better Days grow over the past year. I'm thrilled to be part of this journey, and the best part is, many of you have also hopped on board and loved it just as much as I do! Your feedback and stories have been heartwarming, and it's wonderful to know that my positive experience has resonated with so many of you. Together, we're creating a community that appreciates wholesome and tasty products like Better Greens.
Better Trim from Better Greens
Better Days has recently launched a new product called Better Trim. It's tailored to help with appetite control and cravings, which sounds great, but it's not exactly what I need right now for my specific health goals. Still, I'm happy to see how this brand keeps innovating and catering to different needs. Who knows, maybe some of you will find it perfect for you!
Cheers to Better Days ahead! 🙂
Please let me know in the comments if you end up trying BetterDays Greens for yourself! And to keep up with everything on the blog, check out my recent posts: