While the beginning of winter is just around the corner, Craig and I were not ready to say goodbye to the warm weather just yet! We had the amazing opportunity to travel to Mexico with an amazing group of friends who are also creators. It was the best time – but I'm also glad to be headed home as I type this!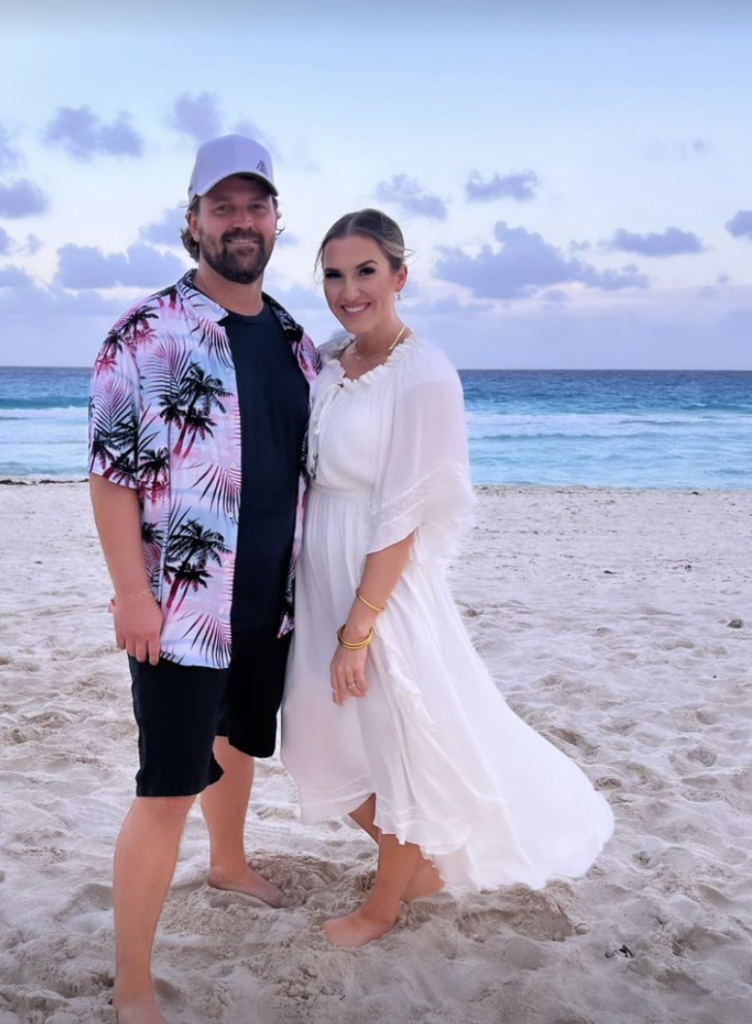 This time we decided to switch it up and go somewhere a bit sunnier. The trip was only a few short days, but regardless I was thrilled to trade my jackets and jeans for flip flops and a swimsuit!

Today on the blog, I'll be chatting all about my favorite beach packing tips and essential items for every vacation wardrobe. After much trial and error when it comes to packing for warmer weather, I can't wait to share with you all what methods I swear by.
My Favorite Beach Packing Tips: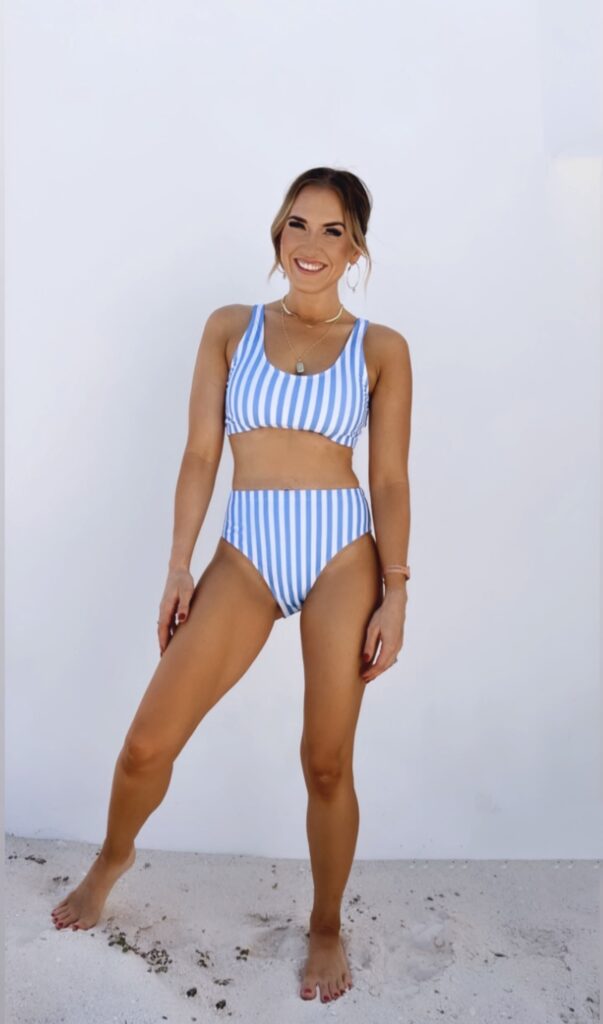 Pack More Swimsuits Than You Think
The number one beach packing tip I live by is to bring more swimsuits than I would normally think necessary. For the longest time I was a huge fan of trying to save space in my suitcase by just bringing one or two swimsuits to rewear for the entire trip. While I was able to squeeze in a few more items, by the second day my swimsuit just never seemed to dry!
No one likes to put on damp clothes, but trust me putting on a damp swimsuit for an entire beach getaway is zero fun. My new rule of thumb is to bring one swimsuit for everyday we will be by the water. This has saved me countless times while traveling since we always seem to end up back at the beach even for a little while.
I know finding the perfect swimsuit can be tricky, but over the years I've collected hidden gems that are both comfortable and flattering. Here are the links to my all-time favorites that are always packed first:

Focus On Bringing More Neutrals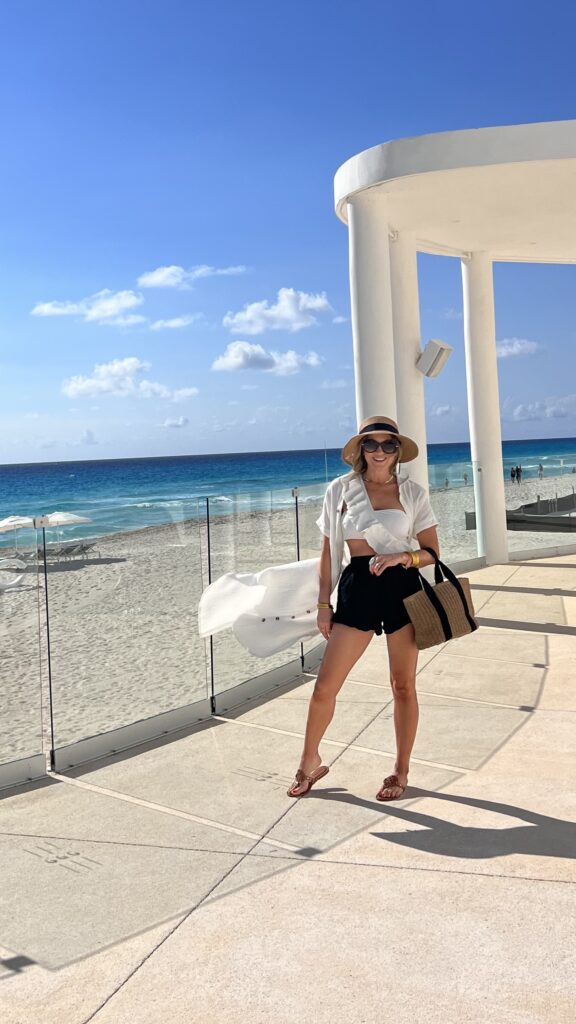 Even though I am a huge lover of neutrals for my daily wardrobe, I make it a special point to stick to neutral tones when packing for the beach. While I would like you all to think it's just to feel classy in a coordinated color palette, the real truth is I like to have lots of options on my trip.
For the longest time, I used to feel stuck wearing specific outfits that would only go with each other while on vacation. The outfit I planned for one day wouldn't work with our last minute plans, or I just ended up not liking what I wanted to wear.

Then one trip I decided to bring only neutrals and I loved it! Everything was easy to match, yet always looked put together. Plus, it allowed me the freedom to pick up a few special pieces before a trip I know would actually work in my normal closet.
Here are a few of my favorite neutral pieces I packed for our upcoming beach getaway: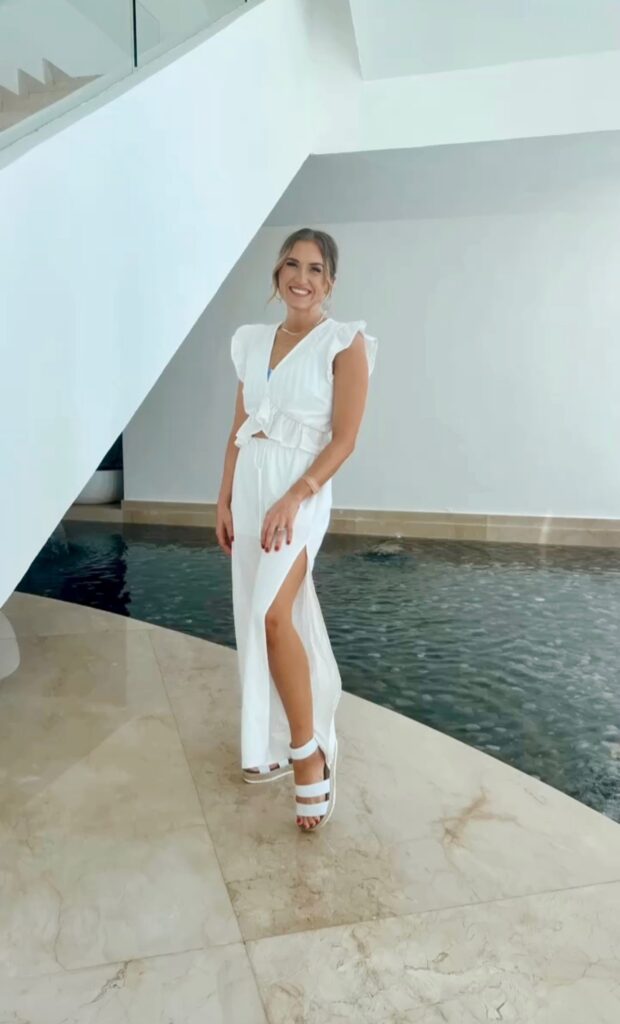 Use Jewelry To Elevate Casual Outfits
While I love elevaging outfits in my everyday life with jewelry, there's just something about being on vacation that makes me want to kick it up a notch. Since I make it such a priority to pack a neutral wardrobe, bringing fun jewelry is a beach packing tip I always go back to.
One of my favorite jewelry pieces to choose is a statement earring or necklace. Jewelry with resort wear has become a trend I'm a big fan of lately.
Even though this jewelry may not be an everyday staple, I still like to find quality pieces I know won't tarnish near water or the salt air. Here are a few of my favorites that are must-haves for every beach vacation: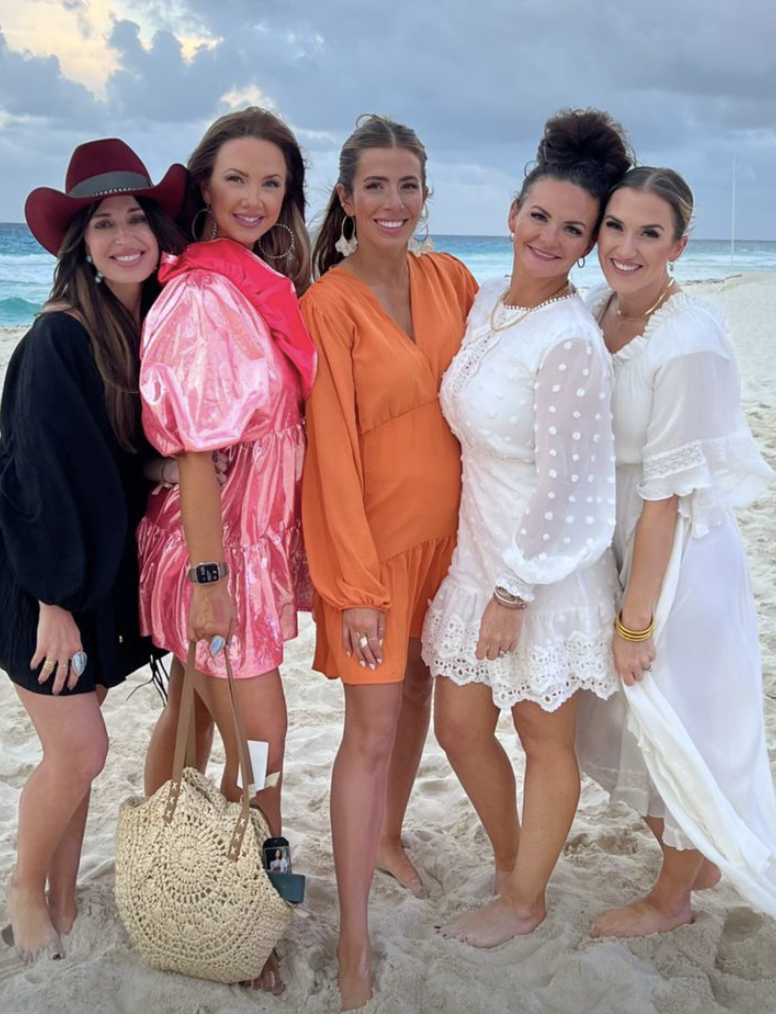 Don't Forget A Light Jacket
While this may not be the most fun out of my beach packing tips, it is arguably the most important. Time and time again I find myself forgetting to bring a jacket with me when we go on vacation! In my excitement for warm days and cloudless skies, I somehow always disregard how nights get cool when sitting by the water.
We have all found ourselves in the hotel gift shop purchasing an overpriced sweatshirt that we don't even love for the sake of being warm. Now, I make it one of my top priorities to bring something light and comfortable I can just throw in my purse or throw over my shoulders.
Here is a collection of my absolute favorite jackets or light layers I think pair perfectly with every vacation outfit:

I hope these beach packing tips are helpful for any upcoming getaways! If you have any of your own vacation wardrobe essentials you swear by, please let me know in the comments. And if you're looking for any more travel tips, check out my recent posts: