It's projects on projects in the backyard of The Monarch Revival! To be honest, I'm loving it because I'm so thrilled to have my house completely in-tact while still chipping away at the project list. Tennessee summers are basically my dream and we are enjoying every second here. It's been such an amazing few weeks with family and friends visiting. I can't wait until they come back to see our latest install….our RuffHouse Vinyl PLAYSET!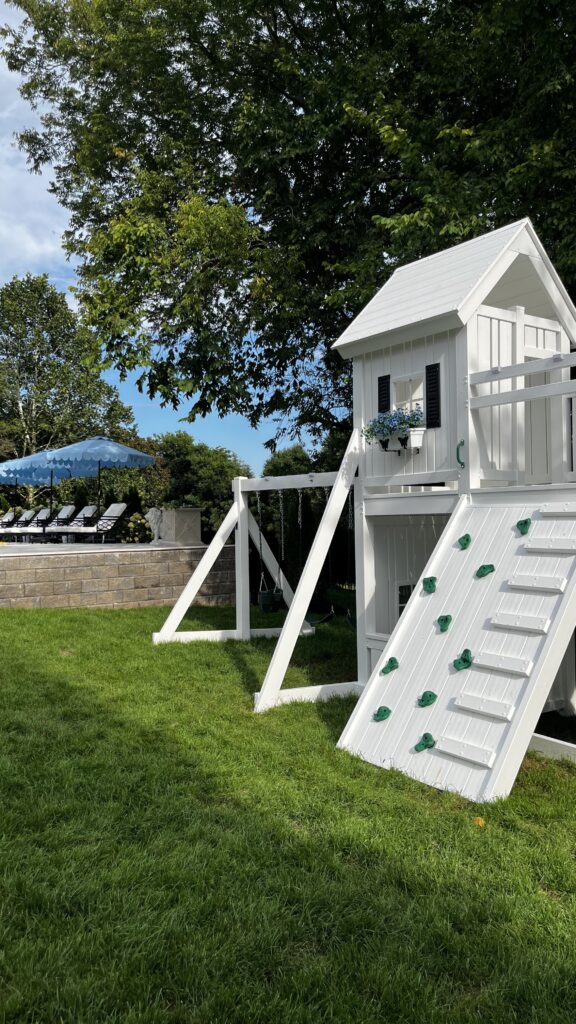 Here's a backyard recap:
We are big fans of outdoor playsets!
Having had a playset in the past, I was pleasantly surprised by how much use it received over the months and years. From the classic swings to the imaginative games of pretending the top deck was a pirate ship, watching our kids and their friends play outside for hours made my mama heart so happy!
Our previous backyard in Prescott, Arizona! I did a post awhile back about all of our previous homes and I'll link it here. It's a fun one!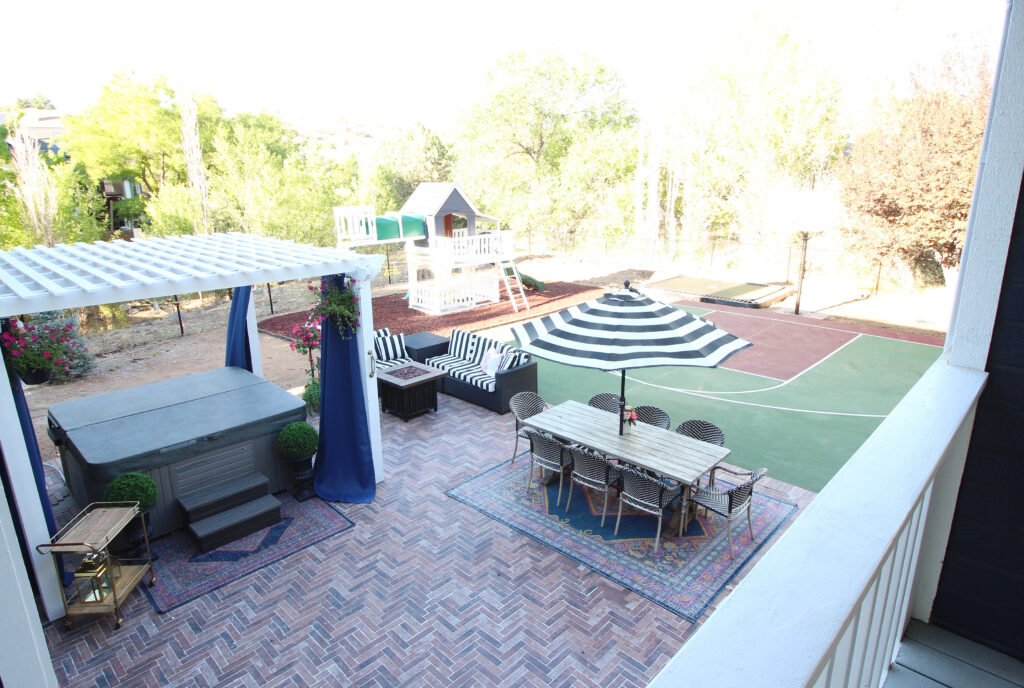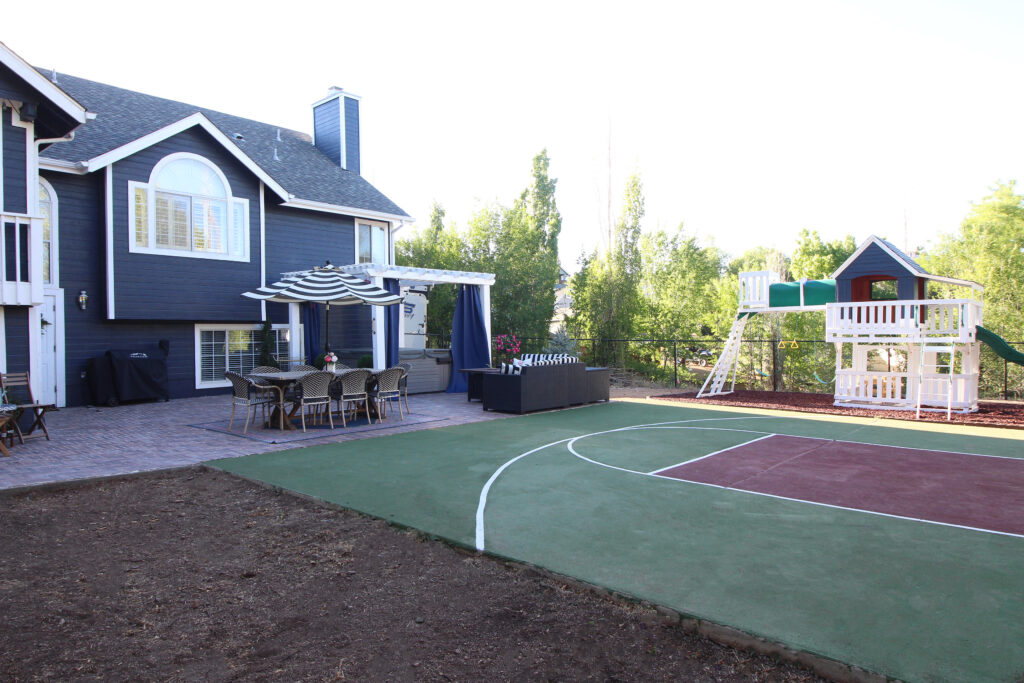 Our boys are really loving the pool (they are obsessed), but when the winter months come around, it will be great to have another attraction that keeps them active and outside.
Wood Playsets vs. Vinyl Playsets
Now, you might be wondering whether to go for a vinyl or wooden swing set. Here's what I learned after researching both! Wooden swing sets certainly have that traditional charm and tend to be more budget-friendly at the outset, but they require regular maintenance to keep them safe and looking good. Weather and time can take a toll on wooden playsets and lead to splintering which is not ideal. We painted ours at our last house and we absolutely loved it but it was definitely more high maintenance.
On the other hand, we found that vinyl playsets are more common these days since they are virtually maintenance-free! The vinyl material ensures that the playset remains safe and durable for many, many years. Vinyl playsets are made with wood wrapped in a protective vinyl sleeve, so it really has the best of both, in my opinion!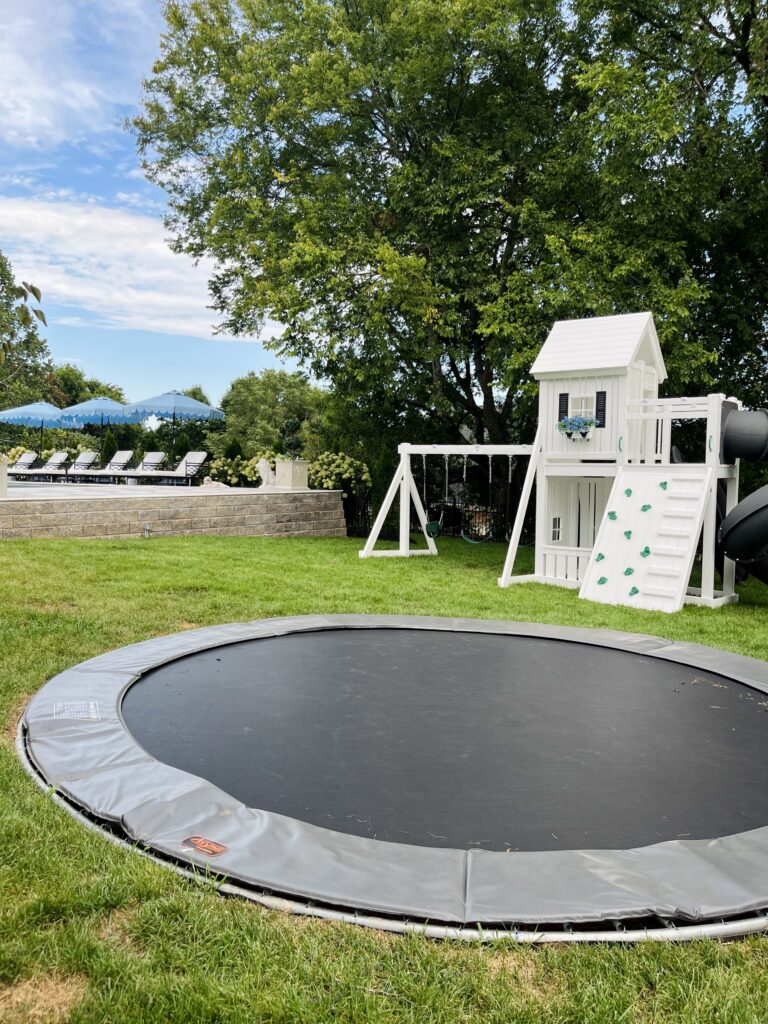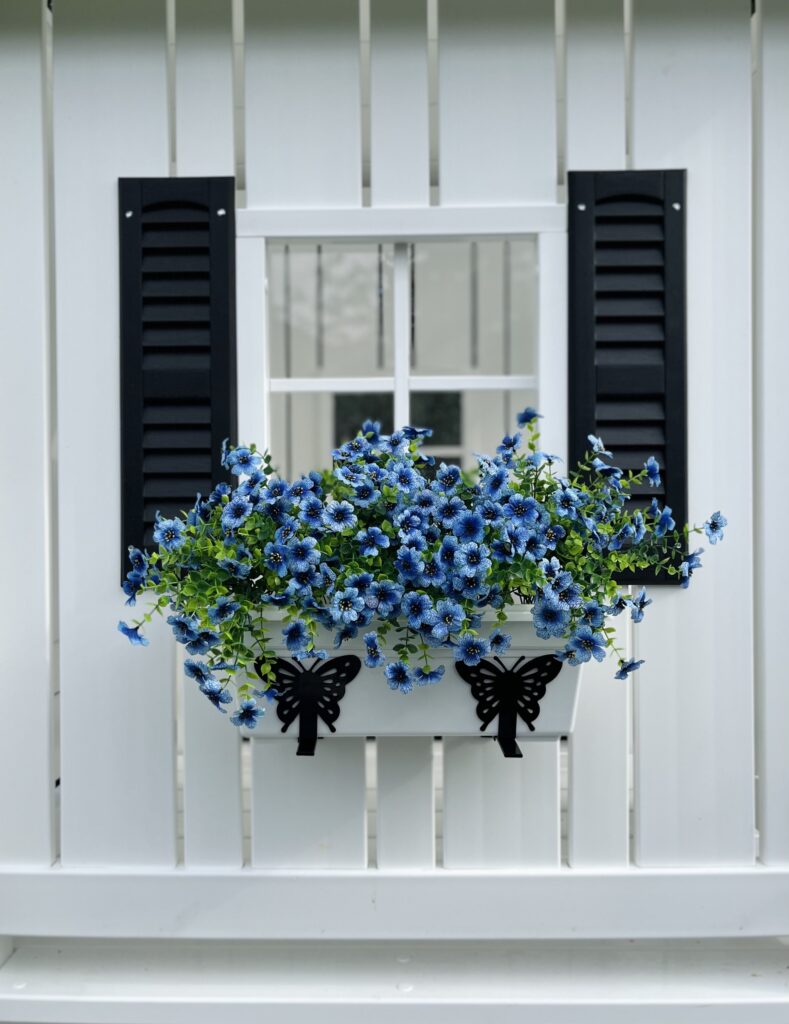 RuffHouse Vinyl Playsets – What Is The Cost?
Well-made, vinyl playsets definitely come with a higher price tag. The playset we chose is in the $9,000-$10,000 range. I was really grateful that RuffHouse lists their prices directly on their website, so it wasn't a complete shock when I shopped around to find that well-made, vinyl playsets cost a pretty penny. This was something we decided to include as part of our larger backyard renovation and I know it's going to be one of the highlights of the backyard all year long.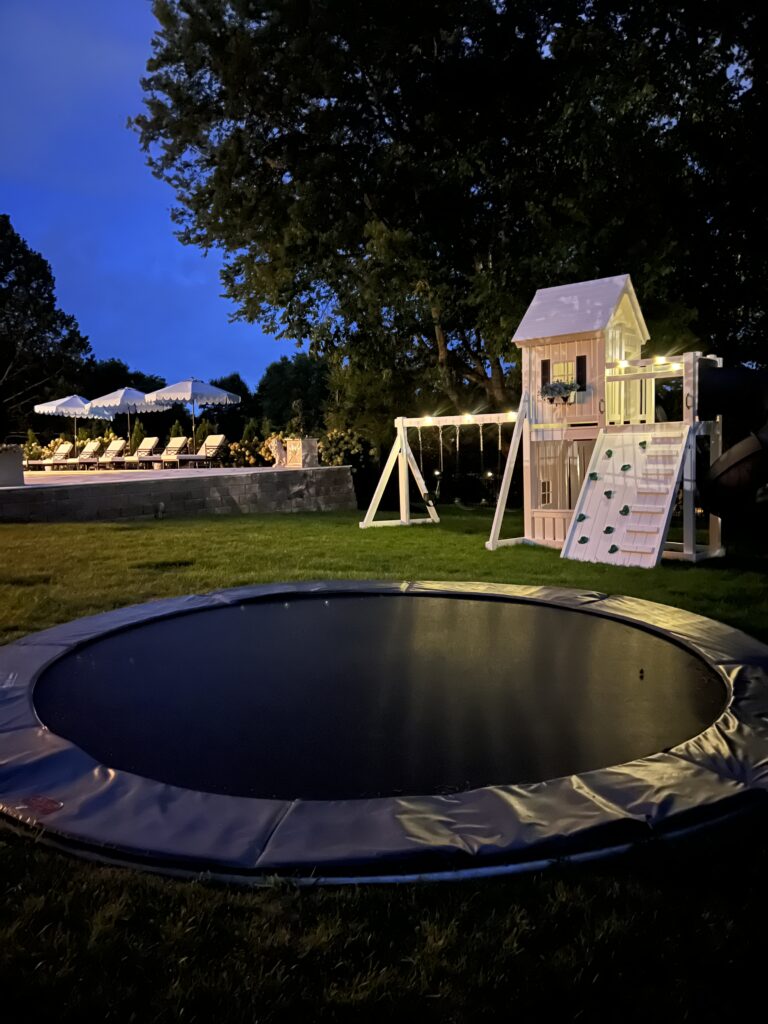 The Cottage – Backyard Swing Set from RuffHouse
We went the The Cottage – Backyard Swing Set from RuffHouse. The swings, climbing wall, and slide are already an absolute hit.
Assembling the playset
We hired out the playset installation, which was a referral from the Ruffhouse Playsets team. They scheduled it, came out for a couple days and had it installed quickly and efficiently. This cost $1300 to have it completely installed so be aware of that cost if you're planning on hiring an installer. We used Sharp Assembly.
In true Mallory fashion, I added a few custom touches including Solar lights and a cute window basket with flower and, of course, some butterflies.
It's only been a short time, but so far, we couldn't be happier with our decision to go with the RuffHouse vinyl playset. I will definitely keep you posted as it gets more use, but I'm feeling great about it!