The Monarch Revival, the guest room has an ever revolving door. I swear, especially this summer, I've been turning this room over every week or so with fresh linens and small luxuries like local chocolates and fresh towels! You know the saying "if you build it, they will come?"….I think that rings true in Tennessee.
This room has evolved quite a bit over the last two years, but the last time I revealed it, it looked like this!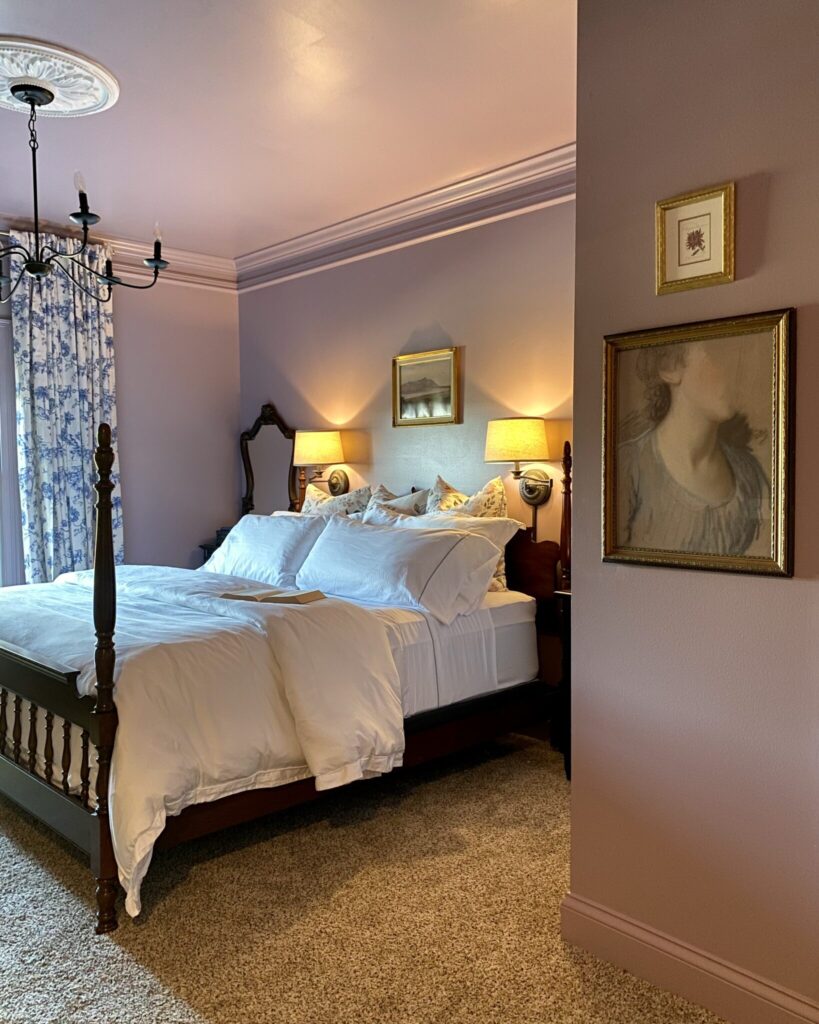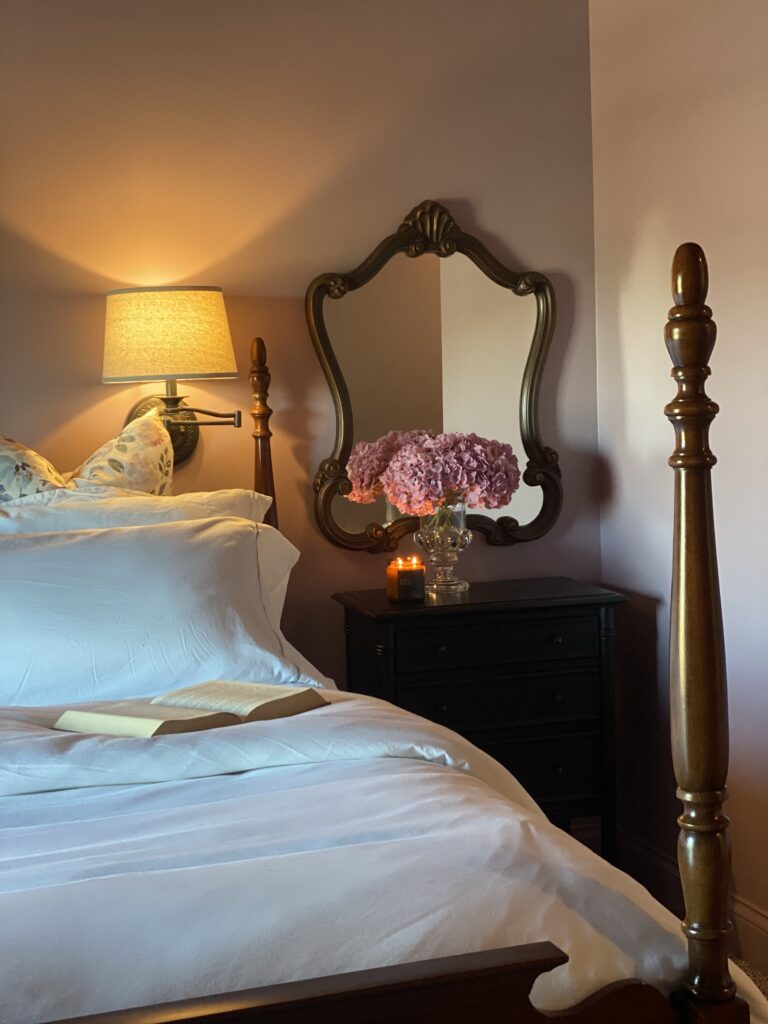 I loved the paint color so much, but I had bigger plans for this room that are finally a reality! Projects in here have been done in stolen moments between guests but these last two weeks, I've been putting the final touches on the completed version of this room that involves one very special element…eeeeek!!
Today on the blog, I wanted to reveal the guest room and share an announcement I've been working towards for YEARS!
Welcome to The Monarch Revival guest room!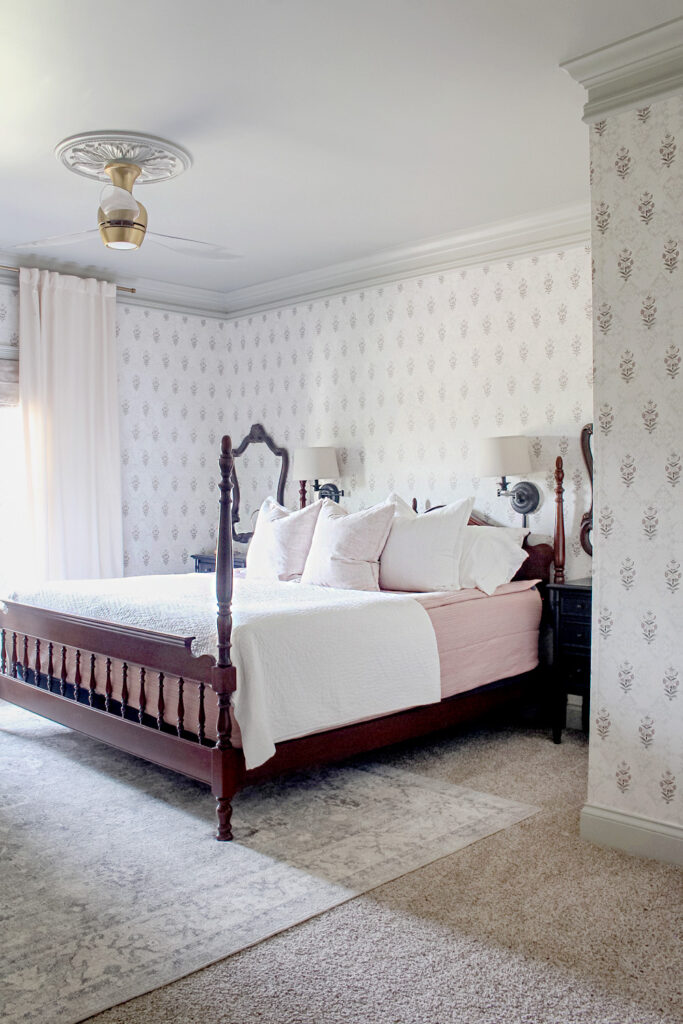 I'd like to introduce…bryton! the newest wallpaper pattern for monarch home
GUEST Room Sources:
Paint color – Sherwin Williams Roycroft Mist on the trim and ceiling
Wallpaper – Bryton by Monarch Home – releasing on September 13th!
Bed – This dreamy, dark oak bed was actually purchased from our neighbor! When we moved from Arizona, we sold most of our furniture with the sale of our home. An extra bed for this room was high on the priority list and it was such a lucky find!
Bedding, Quilt & White Euro Covers – All from Beddy's! You know I can't be without these, especially in this color! A full review linked here.
Bedside Mirrors – My mirrors are almost 50% off right now! Score!
Rug – Another great Amazon rug from the Becki Owens x Surya collection.
Nightstands – $116 nightstands really brought this room together.
Chesterfield Sofa – The sofa we bought for the living from our previous home in Knoxville. The Chesterfield sofas are popular – and for good reason! I've moved this sofa to a million different spaces and it looks great everywhere.
Wall Sconces – I LOVE swinging wall sconces over nightstands – it's a small upgrade that feels like total luxury when you're reading in bed.
Clear Ceiling Fan – My favorite ceiling fan because it matches so many of my other fixtures!
Curtains – My favorite Amazon curtains – we have them all over our home!
Olive Tree – This is the viral olive tree that looks SO great for the price! Make sure it's fluffed to a nice, full look like this.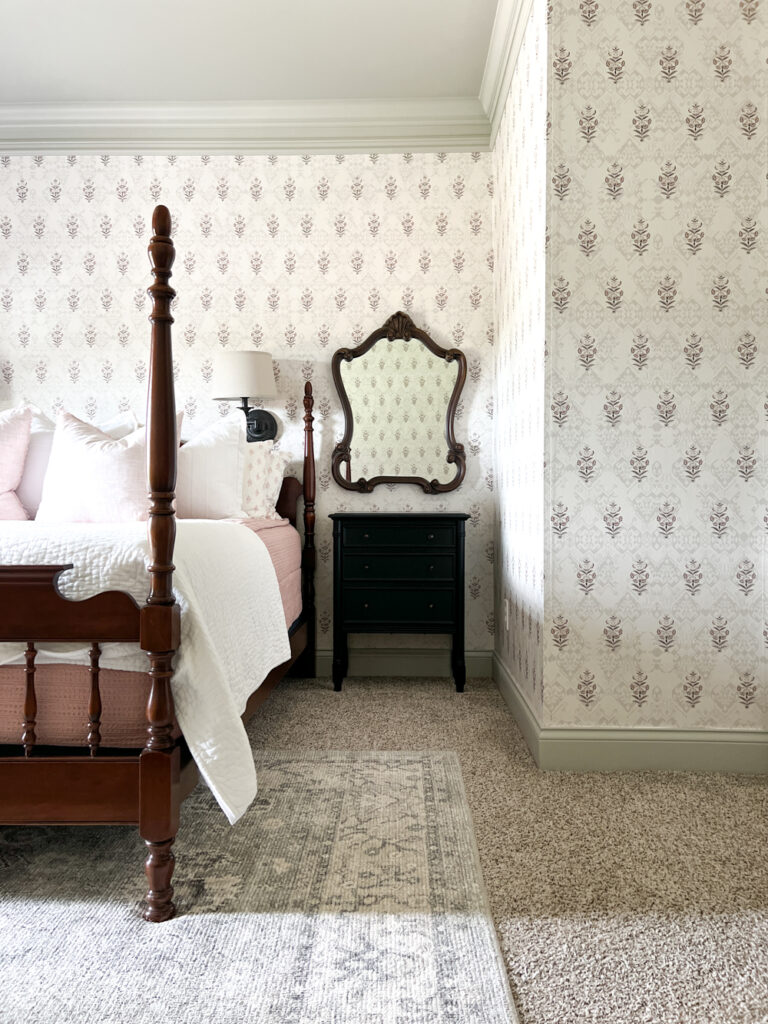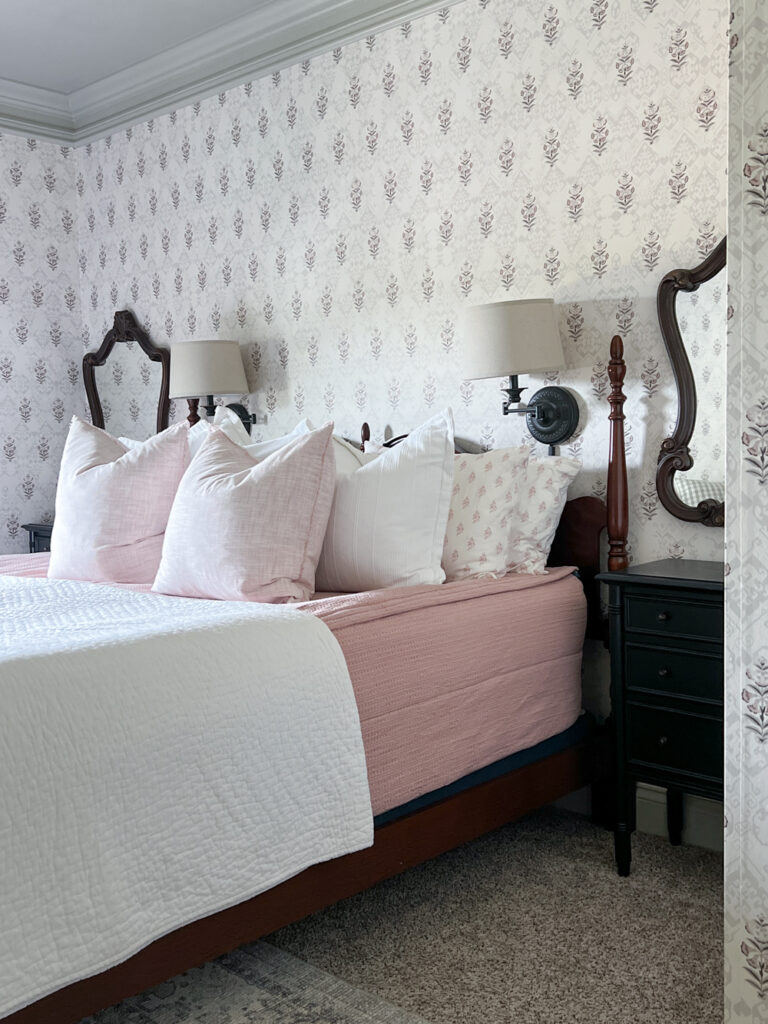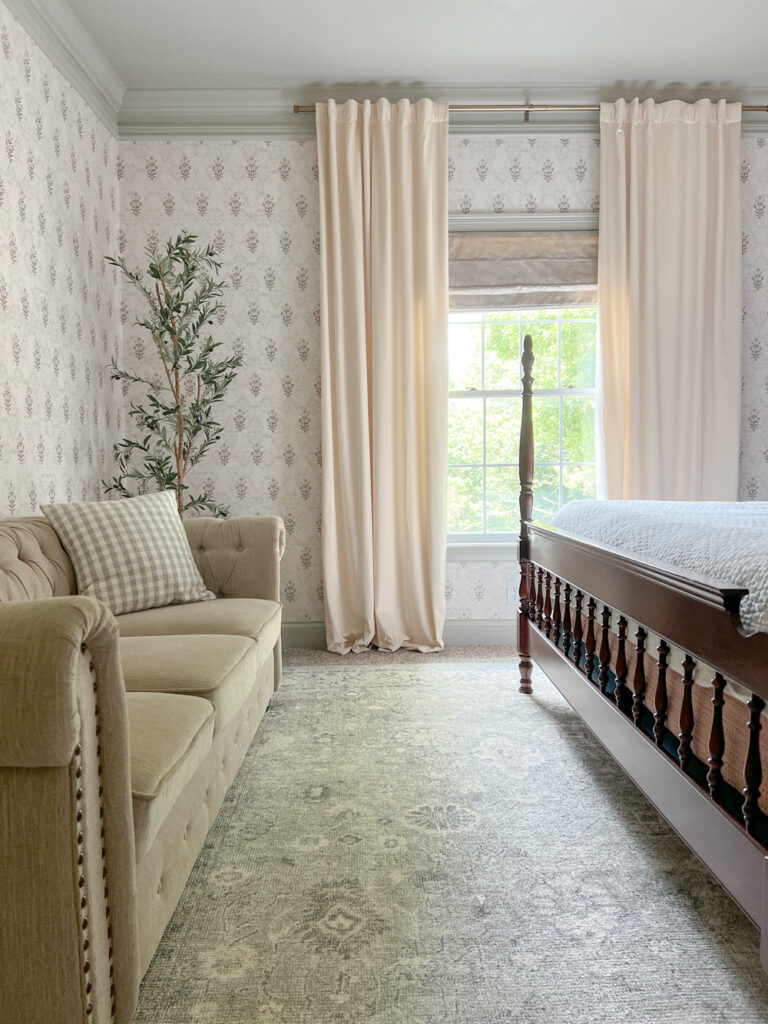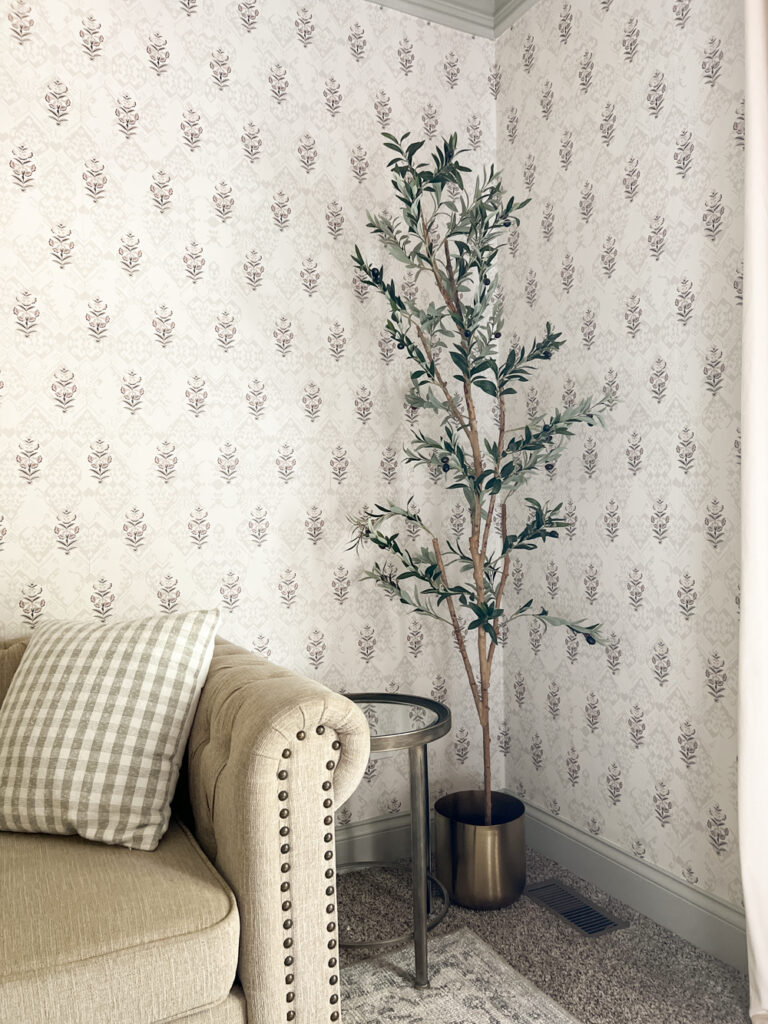 The BIG Announcement!
You guys – Monarch Home is officially launching on September 13th!
This means that you can purchase this exact wallpaper (along with other patters and colors) in just a few short weeks!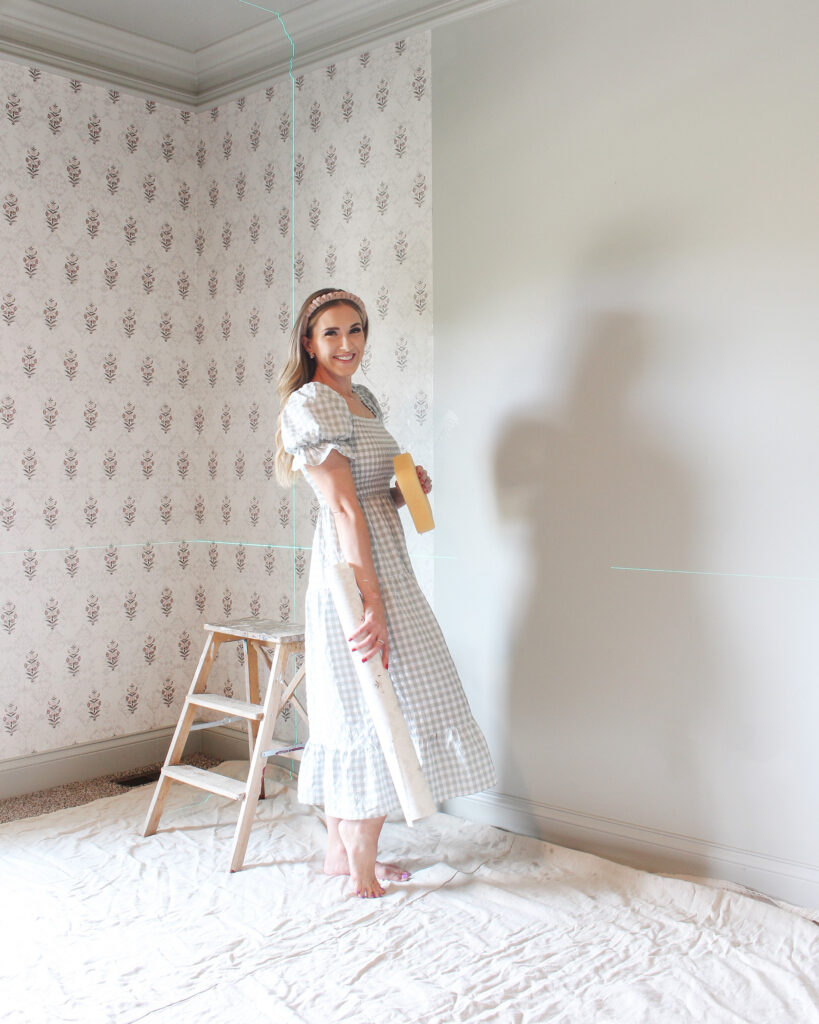 This had to be one of the first spaces we used Monarch Home wallpaper because I designed this room for my family to enjoy and this wallpaper and home line for all of you – a community that means more to me than you'll ever know!
I have so much to share in the coming weeks about how this all came to be, but until then, I'd love to invite you to hear more about Monarch Home and be notified as soon as orders open! My email family will be the first to hear about launch details and trust me, you won't want to miss it!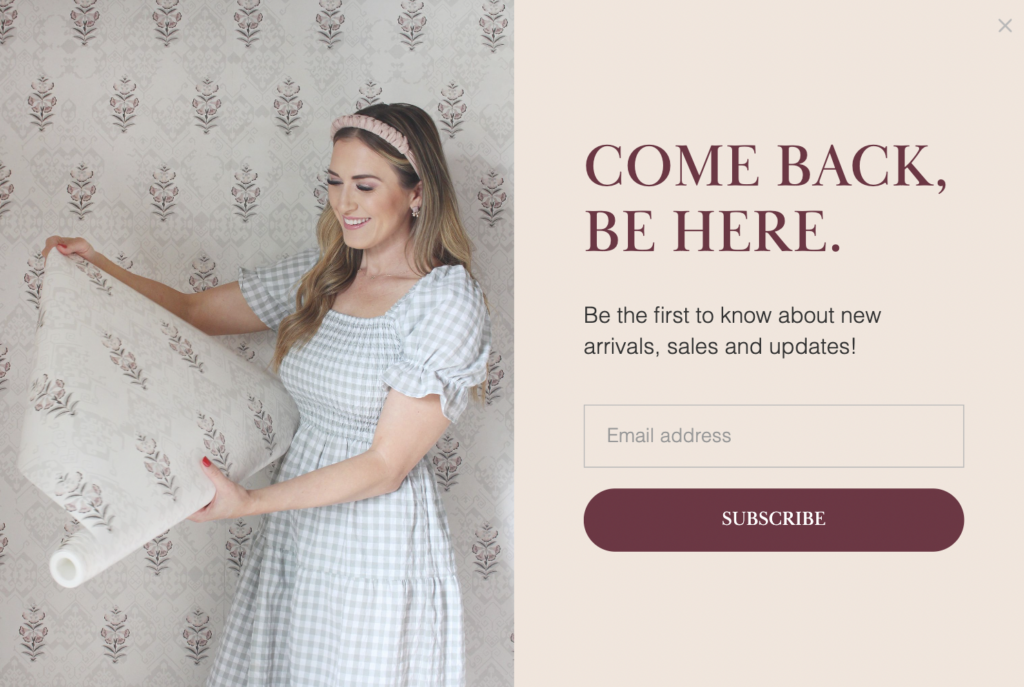 About Bryton
Every wallpaper in this line is named after someone special in my life and Bryton is no exception. Bryton is my amazing, strong niece who is beautiful inside and out. I designed this pattern specifically to name after her. Bryton's demask motif pattern has the perfect balance of neutrals and subtle color that are so beautifully enhanced when paired with one of these paint colors:
SW Arcade White
SW Roycroft Mist (what I used in the guest room)
SW Garden Gate
SW Velvety Chestnut
SW Drift of Mist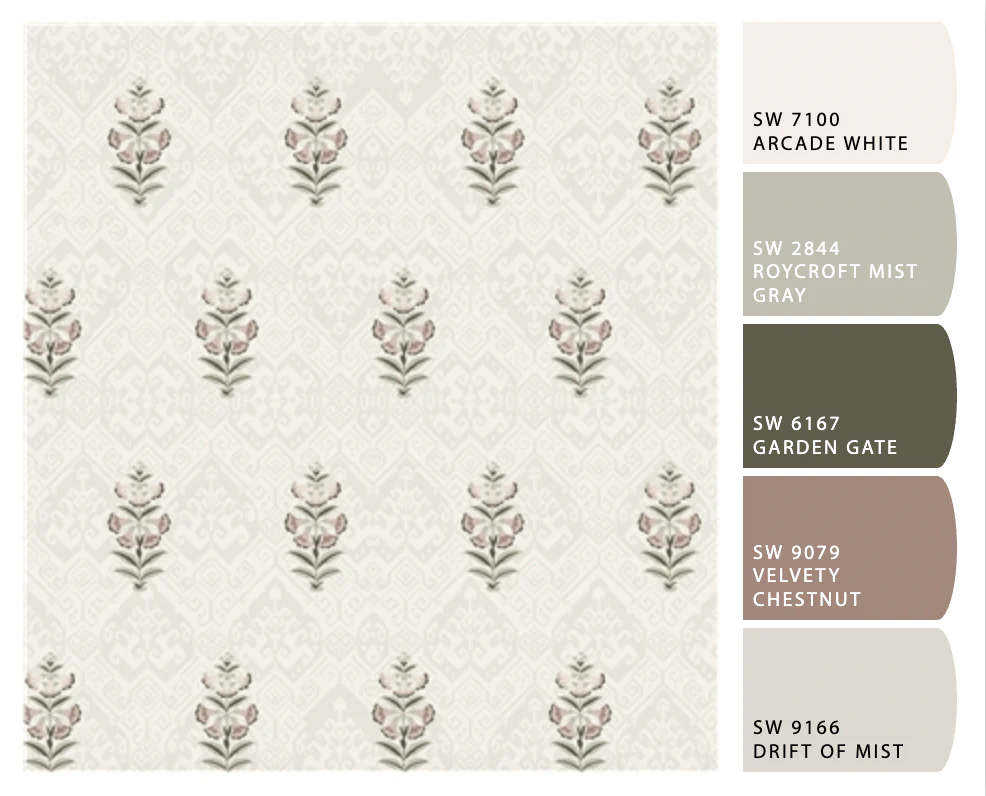 All of our wallpapers come paired with paint colors just like this – so you never have to guess what is going to look amazing with your wallpaper.
If you like the two patterns I've shared so far, I can barely contain my excitement for what's to come! I couldn't find patterns like these on American-made, high-quality quality paper – so I made them. And I can't wait to share this entire line with you!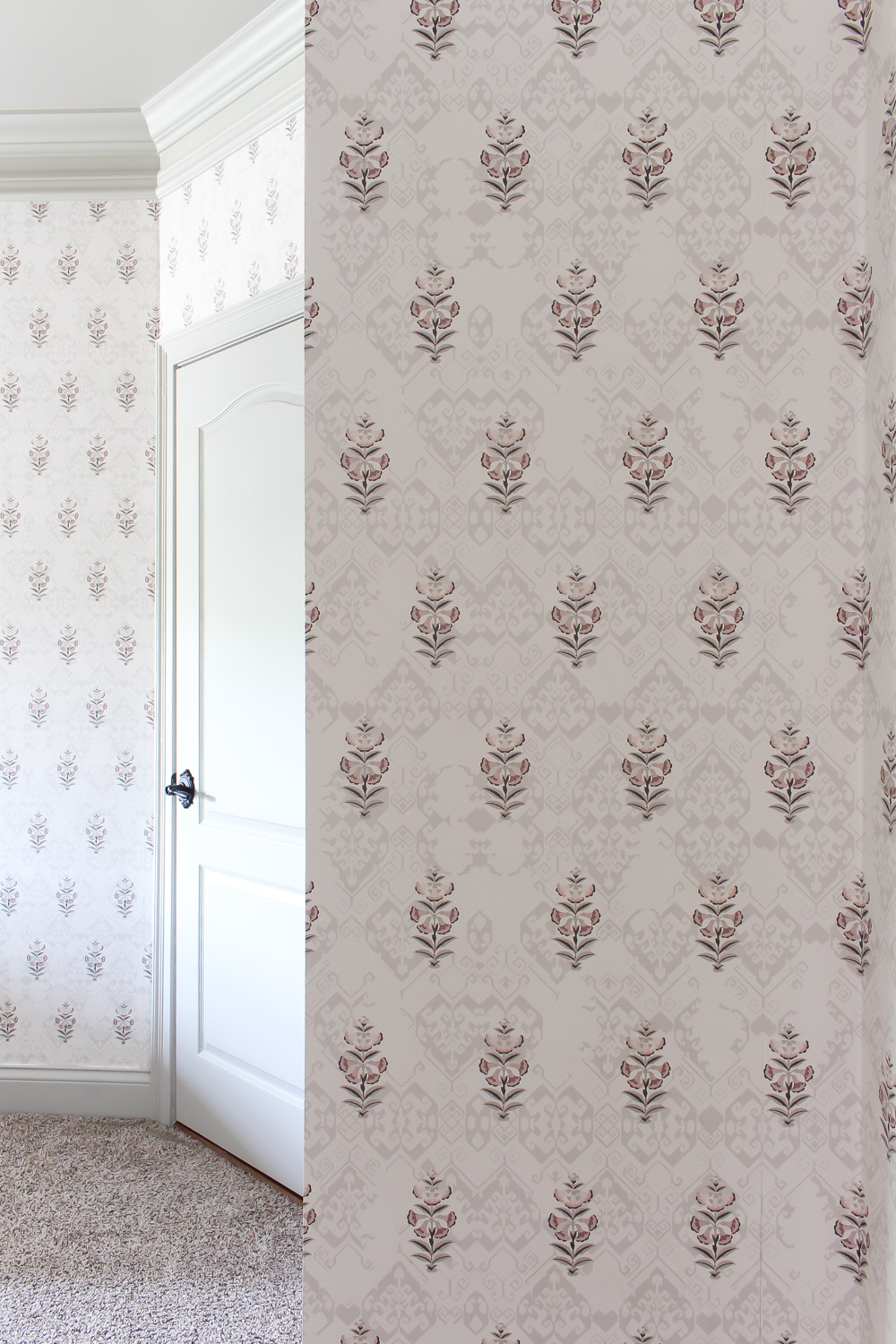 Thank you. Thank you. Thank you. For being here, for your endless support, and for being along for the ride! It feels like everything I've worked for has lead to this moment. It's here and I'm taking it ALL in! Can't wait to see these prints on your walls. Which one is your favorite? Comment below!
Love,
Mallory