Ever since moving from Arizona, Craig and I have found maintaining our lawn a bit tricky – especially because we have SO much grass. Who knew Tennessee grass could be so different? With the Monarch Revival pool remodel in full swing, its created a new sense of purpose for our outdoor space and we want everything to be in tip top shape!
Today on the blog, I'll be chatting all about how we created our custom lawn plan with Sunday Lawn Care! Although I'm still trying to find my green thumb, I feel more confident than ever our lush grass is here to stay.
What Is Sunday Lawn Care?
Sunday Lawn Care is the complete guide to growing the full lawn we all want, without any unnecessary work. After playing the guessing game of trying to buy the right products for our lawn one too many times, Craig and I wanted a more customized solution.
Sunday uses their lawn analysis to learn all the climate-related details of your home. After all this information is processed, you're given a fertilizer and lawn plan tailored to your backyard.
Part of Sunday's lawn analysis includes looking at the demographics of your climate and typical soil density, but they also provide a free soil sample kit for testing.
Important to mention as well, Sunday Lawn Care is incredibly safe for your lawn, kids, and pets. Each custom fertilizer is:
Pesticide-free
Harsh chemicals free
Planet friendly
The lawn analysis was really user-friendly, but did require my address and approximate yard dimensions. It took 10 minutes and made us excited for a much greener lawn in just a few weeks!
Spraying And Maintaining Our Yard
The initial fertilizing process is super easy. Sunday provides the custom fertilizer and sprayer attachment- all you need is a hose. About a week after my lawn analysis was finished, the Sunday box arrived right at our door.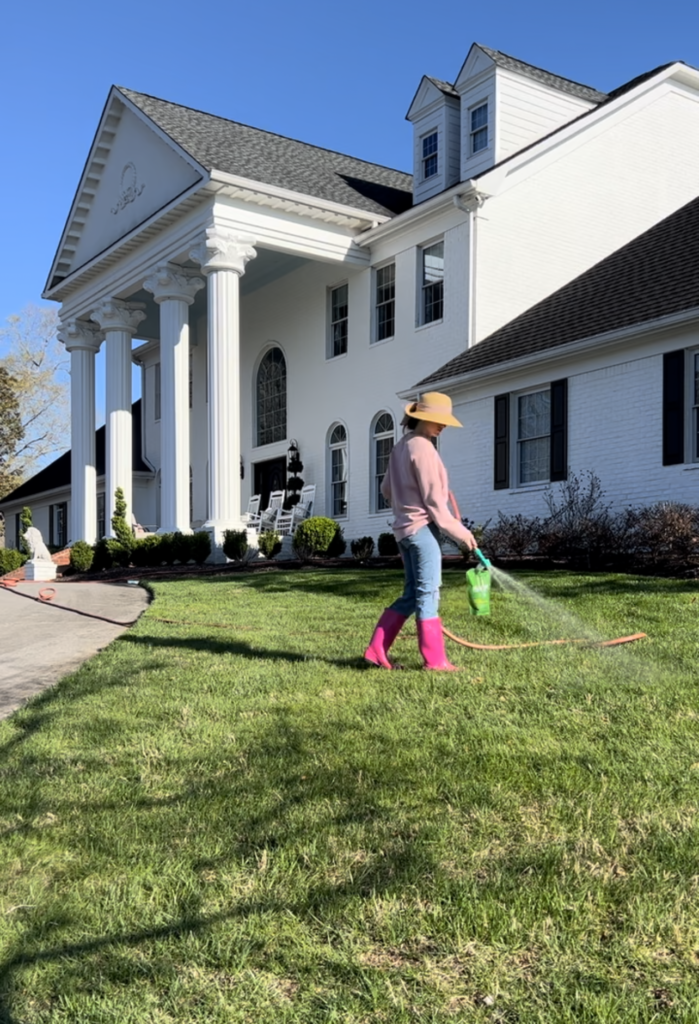 The weather has been a bit temperamental in Knoxville recently, but on a sunny day Craig was building our deck, so I decided to get our lawn growing process started.
It's quite simple to fertilize- just spray until the Sunday pouch is completely empty. For our entire front and back lawn, we needed three pouches.
In total, the spray-down took 30 minutes and my job was done. Sunday Lawn Care gives you a watering guide to follow for your specific area, so we set our sprinklers to it and let the fertilizer do its job.
Does Sunday Lawn Care Actually Work?
Seven weeks later, I can attest Sunday Lawn Care is a great solution for anyone struggling with an uneven lawn. It's been really fun to drive up to a front yard with beautiful (and even) green grass for our boys to play on.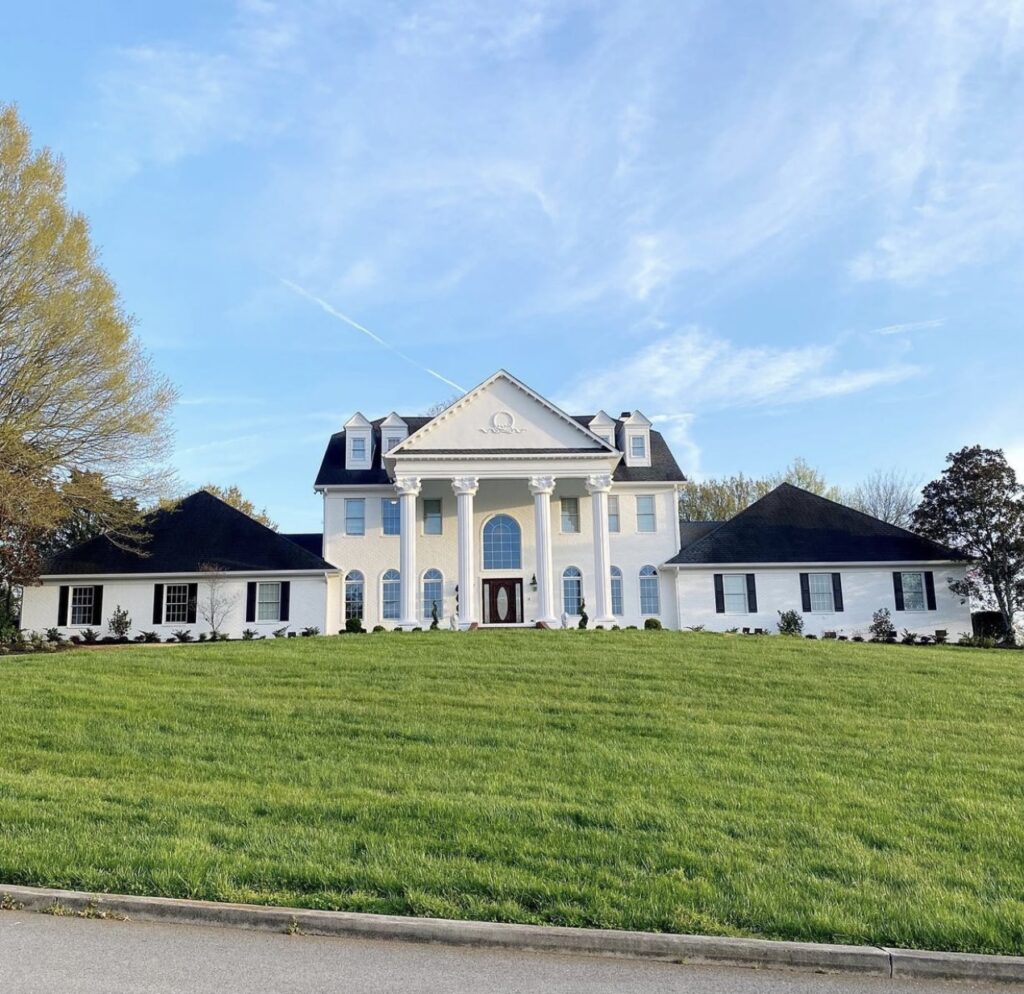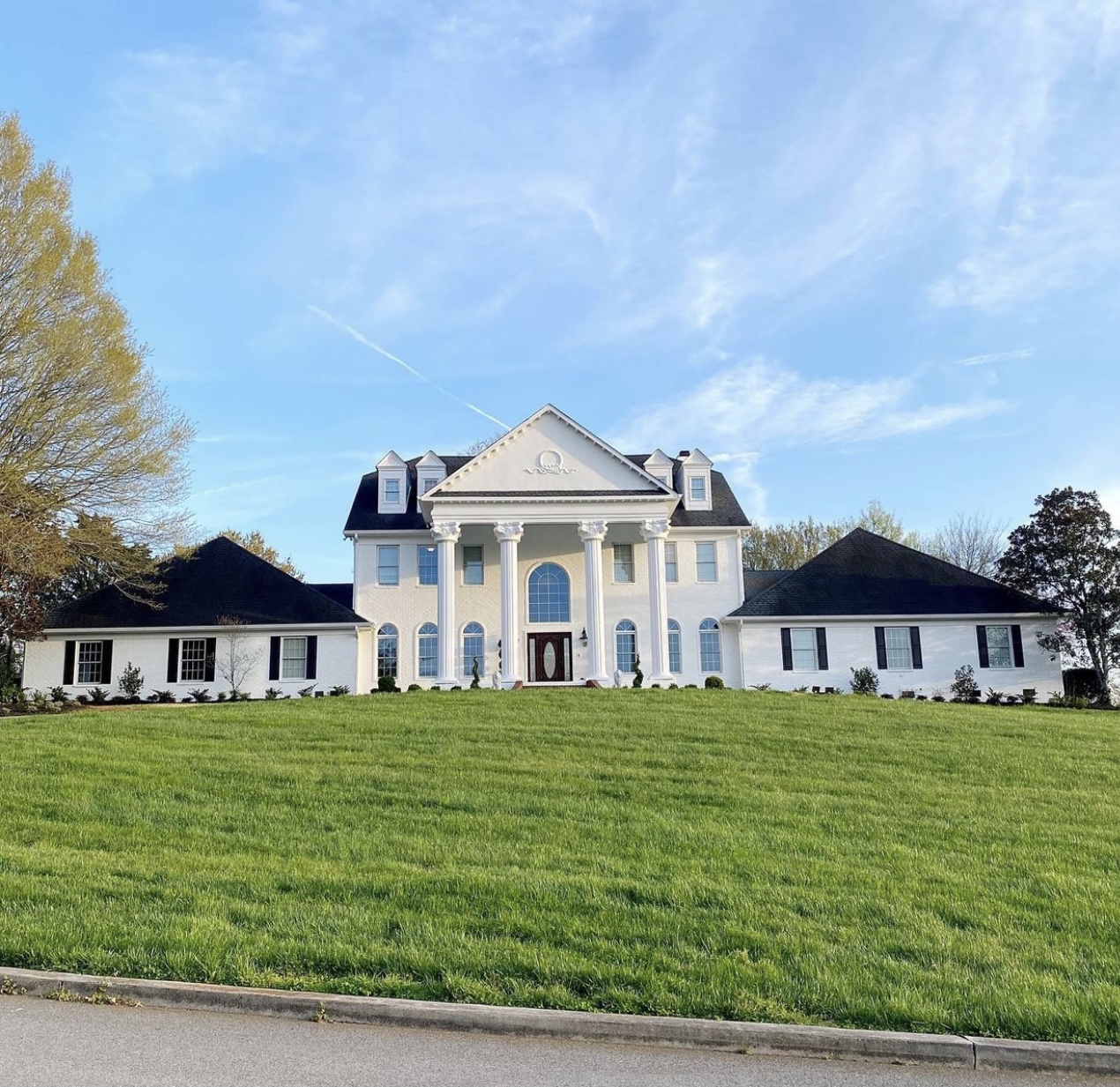 More recently, Craig has taken our newfound lawn as the perfect place to roll down on right after dinner- these are the memories I live for. If you're interested in trying it out for yourself, use code MALLORY20 for 20% off!
Do you have any lawn maintenance tips you swear by? Please let me know in the comments! And to keep up with everything on the blog, check out my latest posts: