It seems like the entire world is using the Dyson Airwrap- I was definitely interested! When I open my phone I'm seeing tons of bouncy hairstyles and they all look darling! My friends have had the Dyson Airwrap for years and I've always been interested, but after not trying out the Dyson hairdryer and feeling underwhelmed, I've been hesitant to bite the bullet on another Dyson product.
Shark (a Dyson competitor) released their FlexStyle hair tool, which has been crowned as an AirWrap dupe for a third of the price. I had to test it out for myself!
Today on the blog, I'll be chatting all about my experience using the Shark FlexStyle! While I can safely say I love it a lot, I want to help you all decide between the Dyson Airwrap vs. Shark FlexStyle, which hair tool is best for you?
How Does The Shark FlexStyle Compare To The Dyson Airwrap?
Before we compare the two, it's important to understand what the Airwrap and FlexStyle actually are. The Dyson Airwrap came first, and created a completely new way to style your hair. The base is a high-powered blow dryer, with several different attachments to help create whatever look you desire.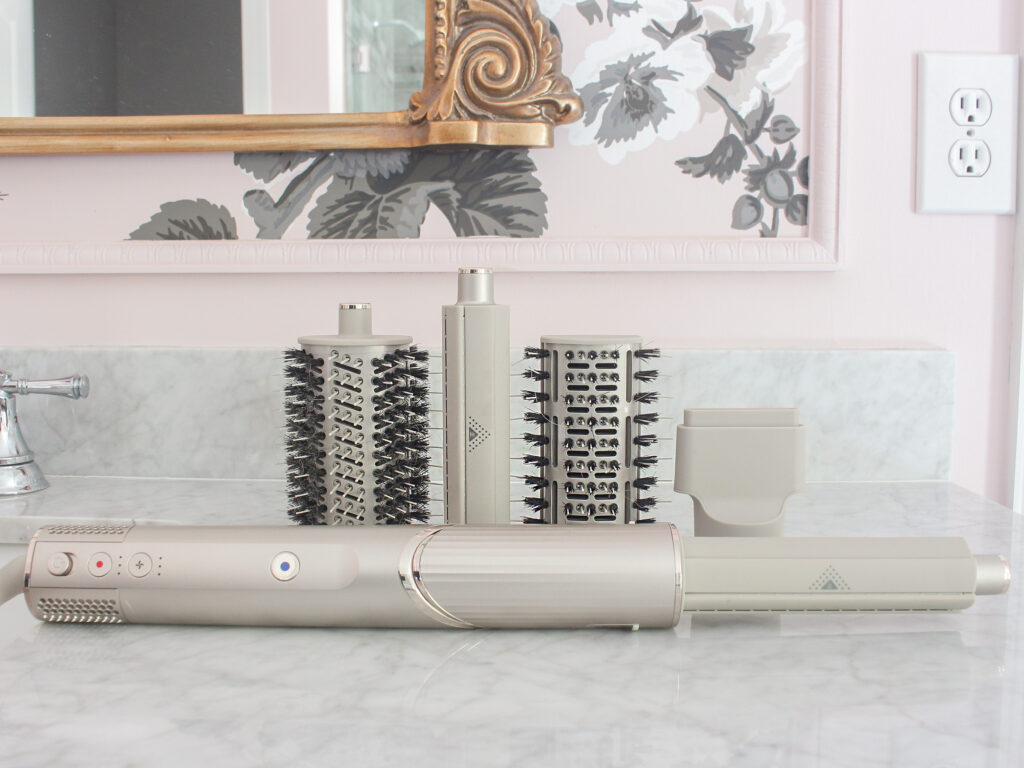 Why a blow dryer base you may ask? It creates that bouncy blow out we all love! I grew up admiring how the women in my life had seemingly endless volume in their hair, so this style has been a favorite of mine for forever.
Shark took the blow dryer base idea and created their own similar attachments to try! From what I've learned from my experience using the Shark, the perfect hairstyle comes down to what attachments you use. I've listed each here:
Dyson Airwrap Attachments
Coanda smoothing dryer
1.2-inch Airwrap long barrel
1.6-inch Airwrap long barrel
Firm smoothing brush
Soft smoothing brush
Round volumizing brush
Shark FlexStyle Attachments
Styling concentrator
Two 1.25-inch auto-wrap curlers (for outward and inward curl directions)
Oval brush
Paddle brush (straight and wavy) or diffuser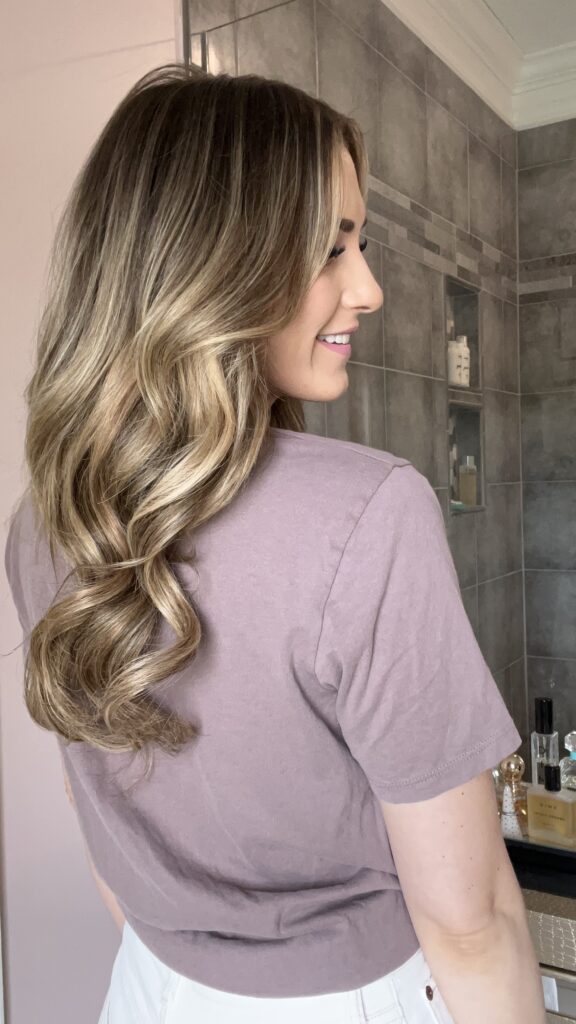 The Shark FlexStyle has a few less attachments available and in my opinion, it's how these two differ the most. The power of the dryer is practically the same and works great! My hair dries really fast, is completely smooth, and has no heat damage.
I will note, each attachment is a slightly different size compared to the Airwrap. I personally have never wished for a Dyson attachment over my Shark, but if you have curly or coarse hair, this may be a bit more of a concern.
My Experience With The Shark FlexStyle
My experience with the Shark FlexStyle has been great! Unlike the Airwrap, the FlexStyle has a twisting base and can act like a traditional blow dryer. This is how I start every styling session and it's great for getting your roots dry.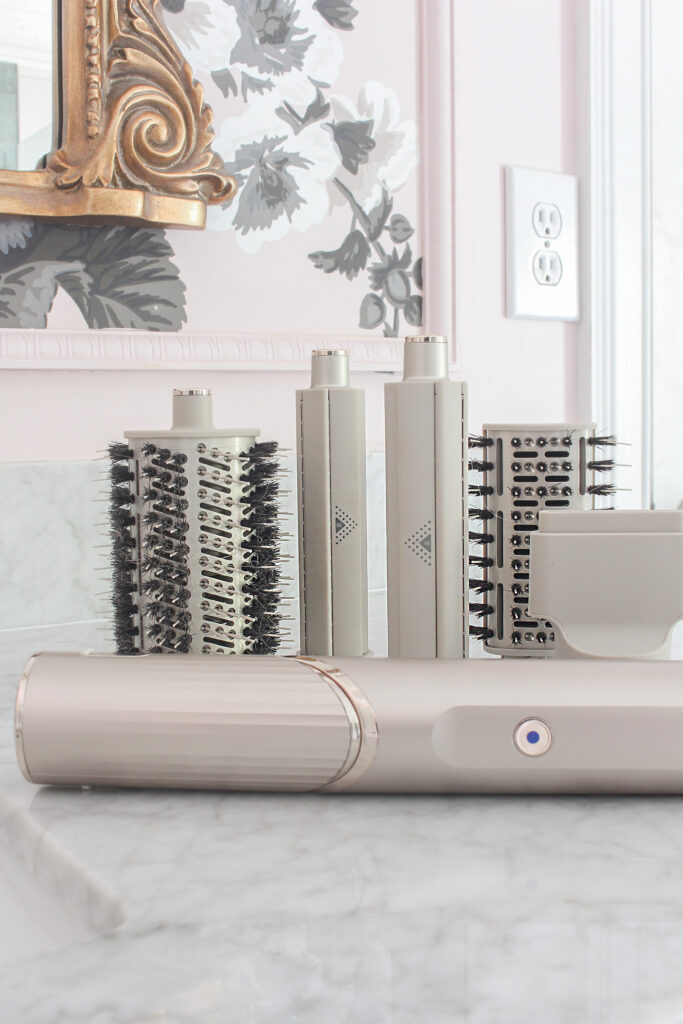 Once my hair is 90% dry, I like to use the oval brush and smooth everything out. I get so much volume from this! If I want to keep my hair straight, I stop here and just add a finishing oil. The blowout look lasts for days and I just touch up my roots with dry shampoo.
If I want to add curls, the fun part comes in! Both the Airwrap and FlexStyle have curling attachments (facing inwards and outwards) and it creates such a beautiful, bouncy curl. Dyson has created a longer curling barrel attachment, when I am extension free, FlexStyle's standard curling barrel works perfectly.
My biggest concern when considering purchasing either of these tools is how long the style would last. I've heard mixed reviews from the Airwrap, some say it lasts all day, some do not. In my experience with the Shark FlexStyle, it works great! The curls tend to become less bouncy by the end of the evening, but I've always loved that relaxed look, too!
So Which Hair Tool Is Best For You?
If your hair is longer or curlier, the attachments included in the Dyson Airwrap may cut your styling time down just slightly, but not by much. I personally am a huge fan of my Shark FlexStyle and have loved every single blowout I've given myself. Could not recommend enough!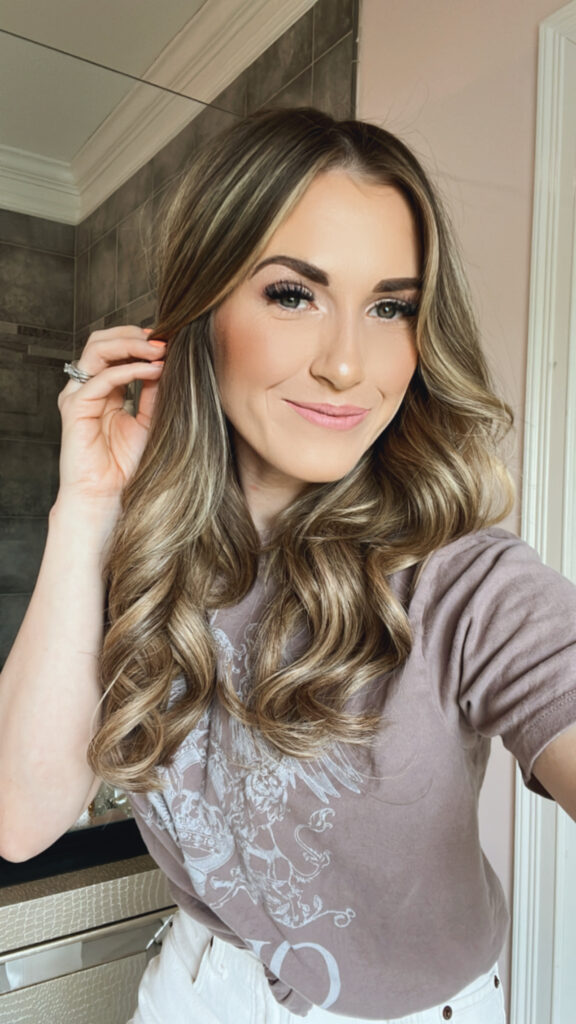 If you're interested in purchasing a Shark FlexStyle of your own, click the link here to shop!
Have you ever tried the Dyson Airwrap or Shark FlexStyle? Which one do you prefer? Let me know in the comments! And to keep up with everything on the blog, check out my latest posts: