When we remodeled our kitchen in House No. 13, I had initially shied away from a french range like a La Cornue. Not only are they a big purchase (definitely one of my largest ever!), but I was intimated and a bit overwhelmed with the options. I had to choose not just a color, but a style, the number of burners, whether I wanted a griddle – how was I supposed to be certain!?
And then the Pinterest dreaming started. The kitchen renovation at House. No 13 was already a massive project and I felt like I would regret not getting the range of mine (and Craig's!) dreams. The space just called for it!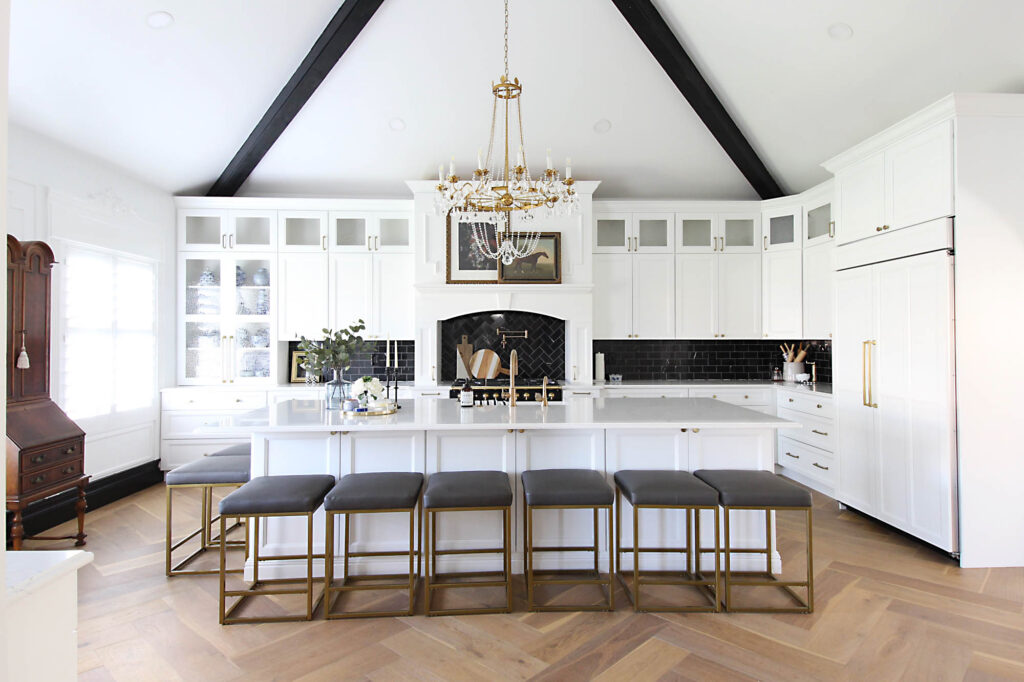 About La Cornue Ranges
French ranges are quite possibly the most elegant luxury item that can be added to the home. Their beautiful designs have become not just a phenomenon in Europe, but have slowly taken the entire world by storm. Known for perfect combination of aesthetics and usability, french ranges are the new epitome of conversation pieces for the kitchen.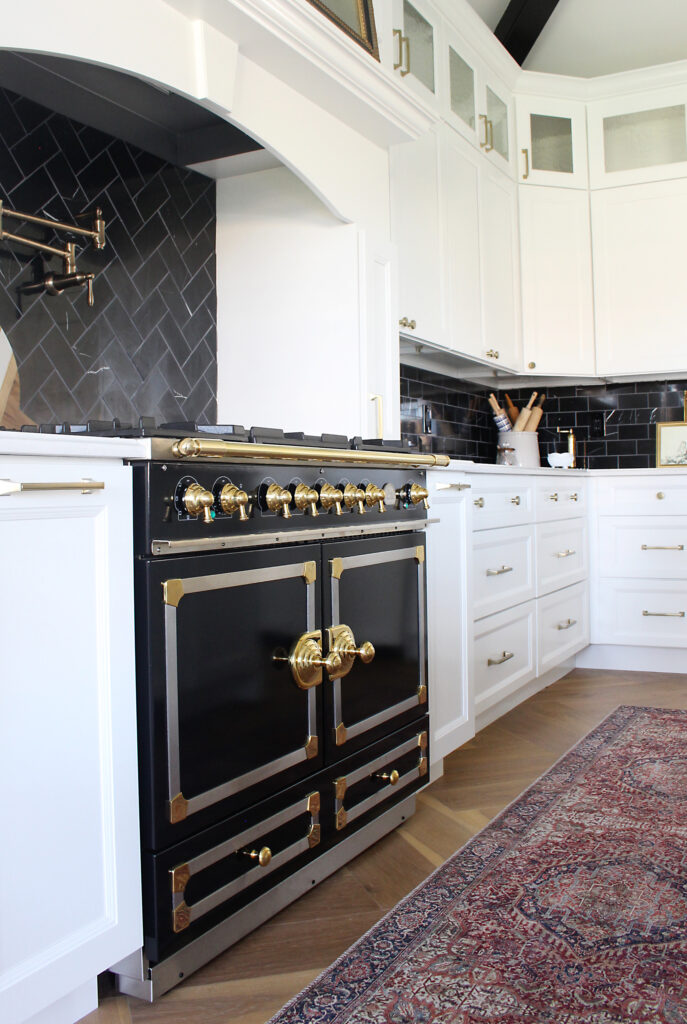 I, like I'm sure many of you, had been eyeing my own french range for years and decided to invest in this beauty for our home in Mesa, Arizona. When my husband had a new job opportunity, we sold our home and moved to Knoxville, Tennessee. But as a tried and true user, I wanted to share my experience with our La Cornue range. Believe me, I did NOT want to say goodbye this beauty!
Hopefully, my experience of using this beautiful appliance will help you decide if La Cornue CornuFé 110 Range is worth the investment for your family.
Why I Chose A La Cornue RANGE
With such a serious investment in our home, I did thorough research in preparation to see if a french range would actually be practical for our lifestyle. In the end, we did go with the cult-favorite La Cornue Range, after toting such excellent quality specs.
La Cornue CornuFé 110 Range includes:
Five gas burners: three 12,000 BTU burners, one 17,500 BTU center burner, one simmer burner adjustable from 600 BTU to 6,000 BTU
Two electric convection ovens, each with French side-swing enameled-steel doors
One of the ovens offers seven functions, including convection and conventional baking/roasting options as well as broiling and defrosting
Large storage drawer at bottom
Includes 4 oven racks (2 flat racks, 2 dropped racks), 2 enamel baking trays and 1 trivet
Propane conversion kit is included to convert from natural gas to propane.
Although those are all the important details in terms of cooking applications, the real reason I was so enthralled with La Cornue in the first place is because of its timeless design.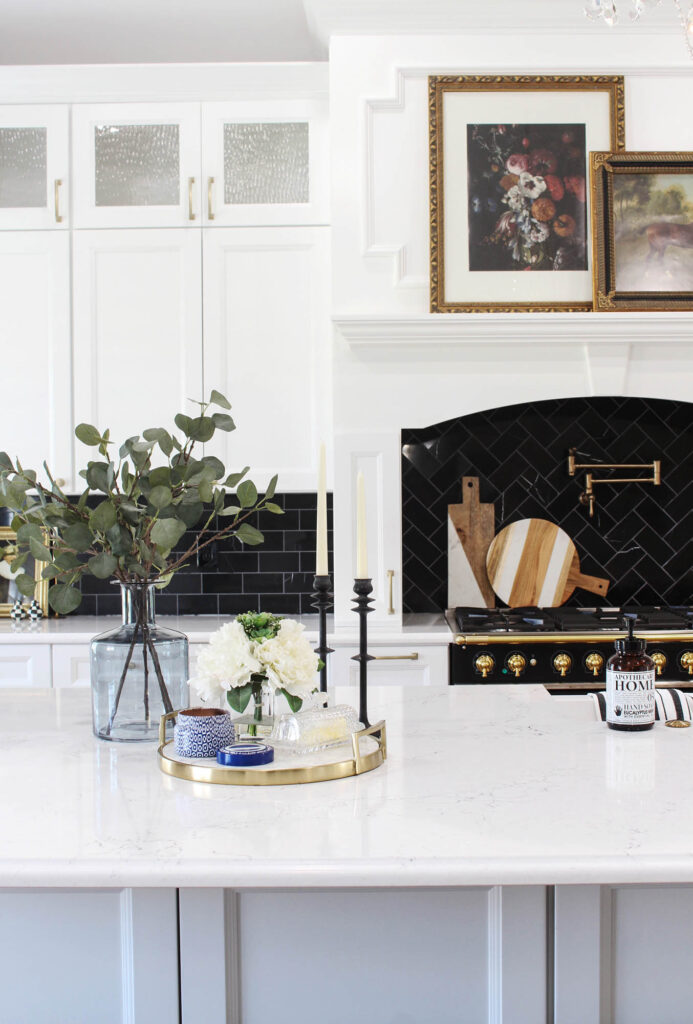 What makes La Cornue so famous is the polished brass accents, all made of non-coated metal that will patina over time. While the patina can be removed with brass polish, I (and many other La Cornue fans) are in LOVE with the lived-in feel the gentle wearing of the brass has. The brass stayed nice and shiny for the time that I had it.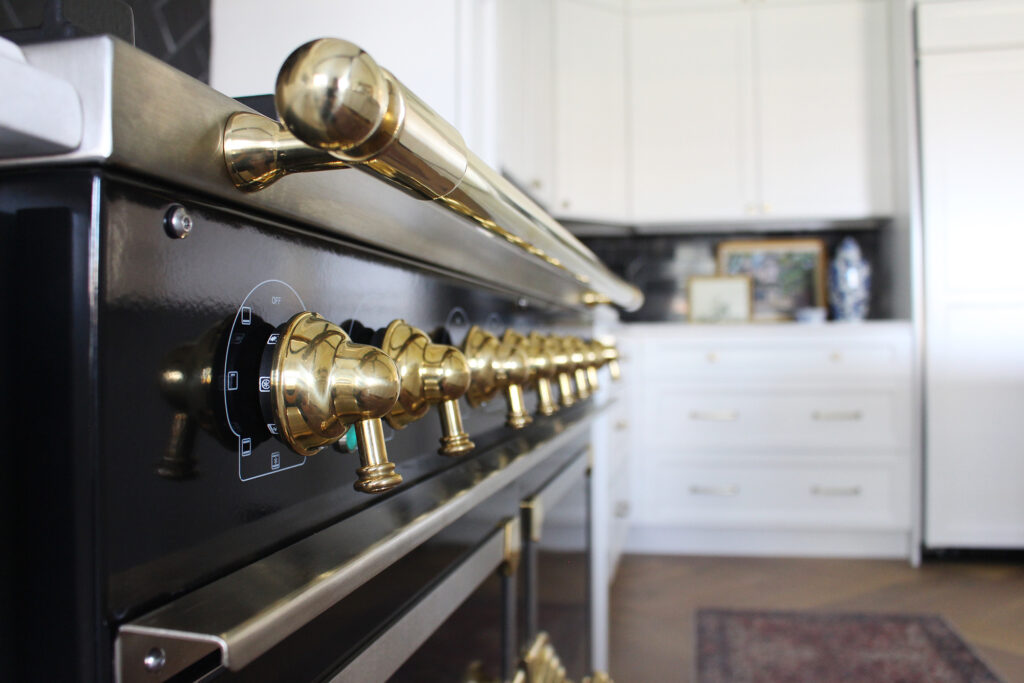 My Experience With La Cornue
Once we finally decided to splurge and buy our La Cornue, the waiting game began. It took months to ship to our home in Arizona, but all the annoyances of an incomplete kitchen were forgotten when I took one look at this beauty.
Now came the fun part: living life with our gorgeous French range. I must say that there was no lack of quality in every meal made using our La Cornue, especially when it came to roast dinners or baked goods.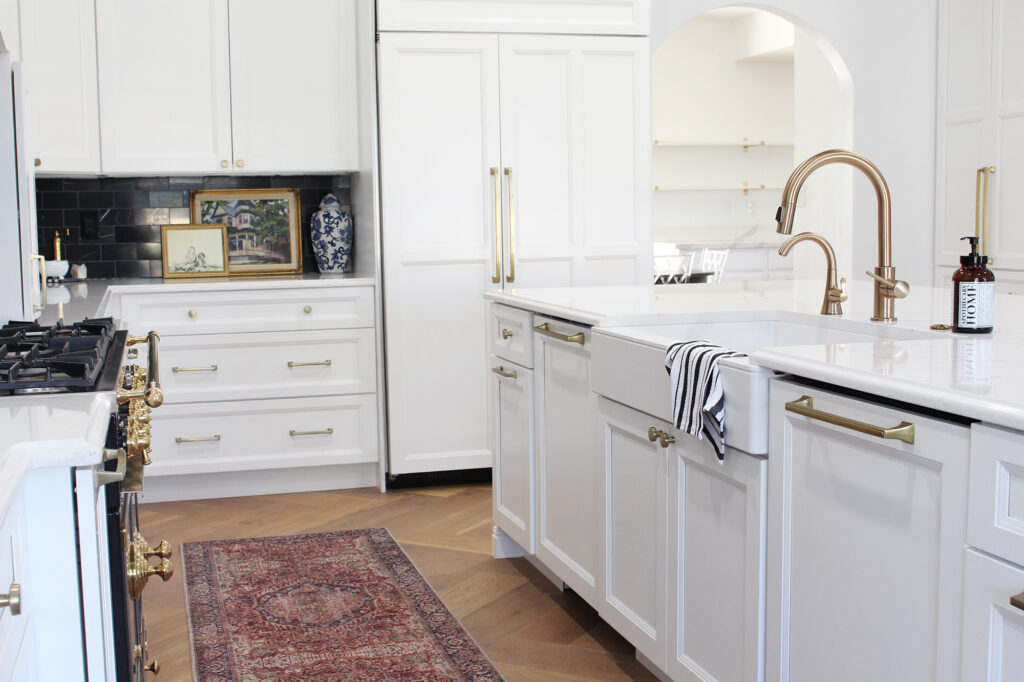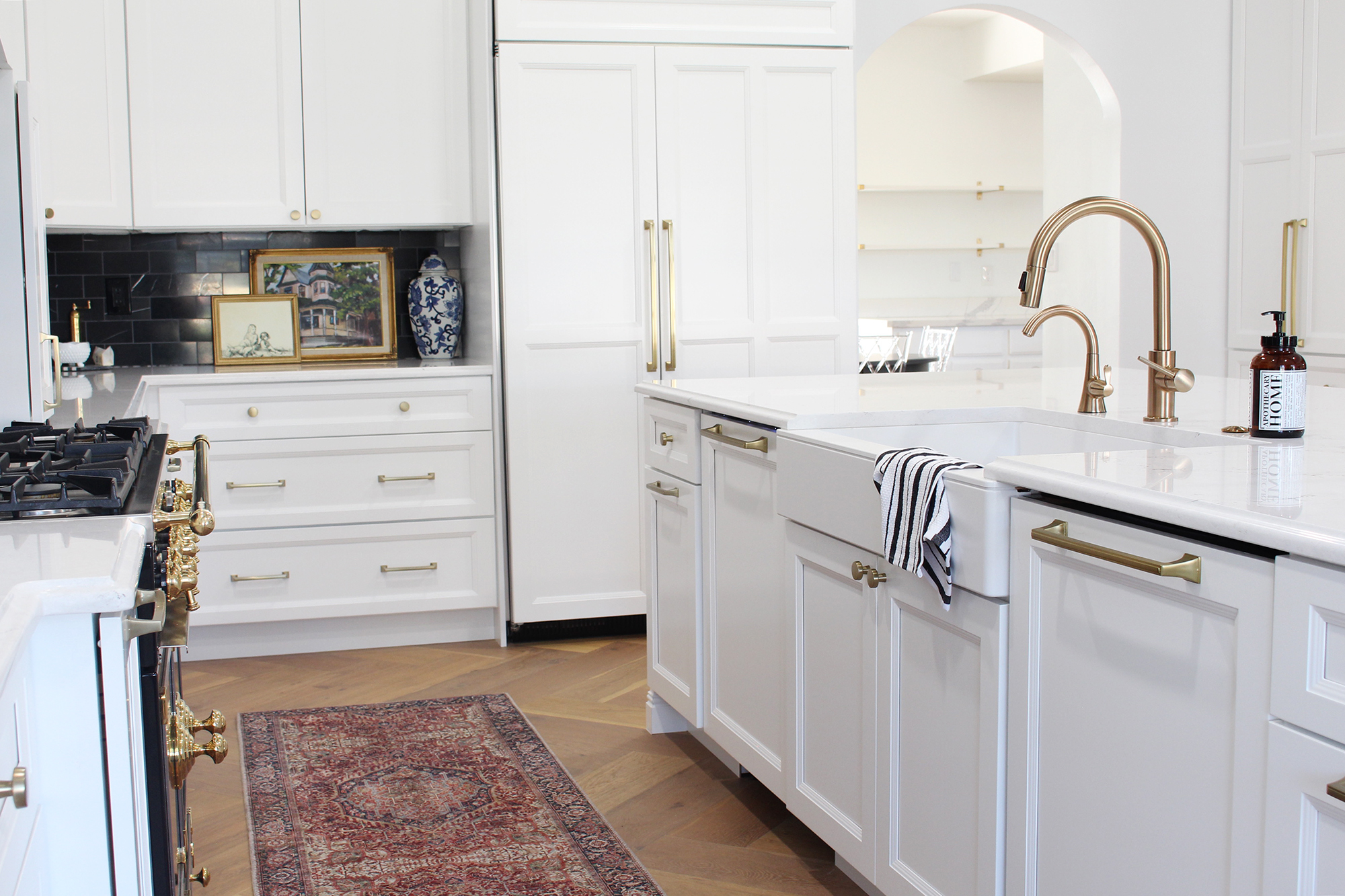 FAQs About My La Cornue:
Where Did You Buy Your La Cornue Range?
Williams-Sonoma! The process was simple and easy. I highly recommend it.
Did you feel like it was too small?
Despite being smaller than the traditional U.S. oven, it never was a problem for any of our cooking needs – and we have a family of 7!
how to clean a la cornue range?
Wondering how to clean your La Cornue Range? The cleaning process was similar to that of a traditional oven, never requiring any over-the-top cleaning efforts. It was never an issue for me. I just tried to use warm water and dish soap rather than any heavy or abrasive cleaners.
Is It Hard To Use?
It has a learning curve like any gas stove. I do feel like electric stoves are easier to use, but the knobs are very intuitive.
Is It Worth It?
If you have the money to splurge on such a beautiful (and functional) addition to your home, I would recommend La Cornue in a heartbeat.