Want to know a little secret? I can't help it, I'm already dreaming up plans for our kitchen renovation. I know, I know – it feels like we just did this medium kitchen makeover with my bestie, Savannah, but it's impossible NOT to see these design plans in my head.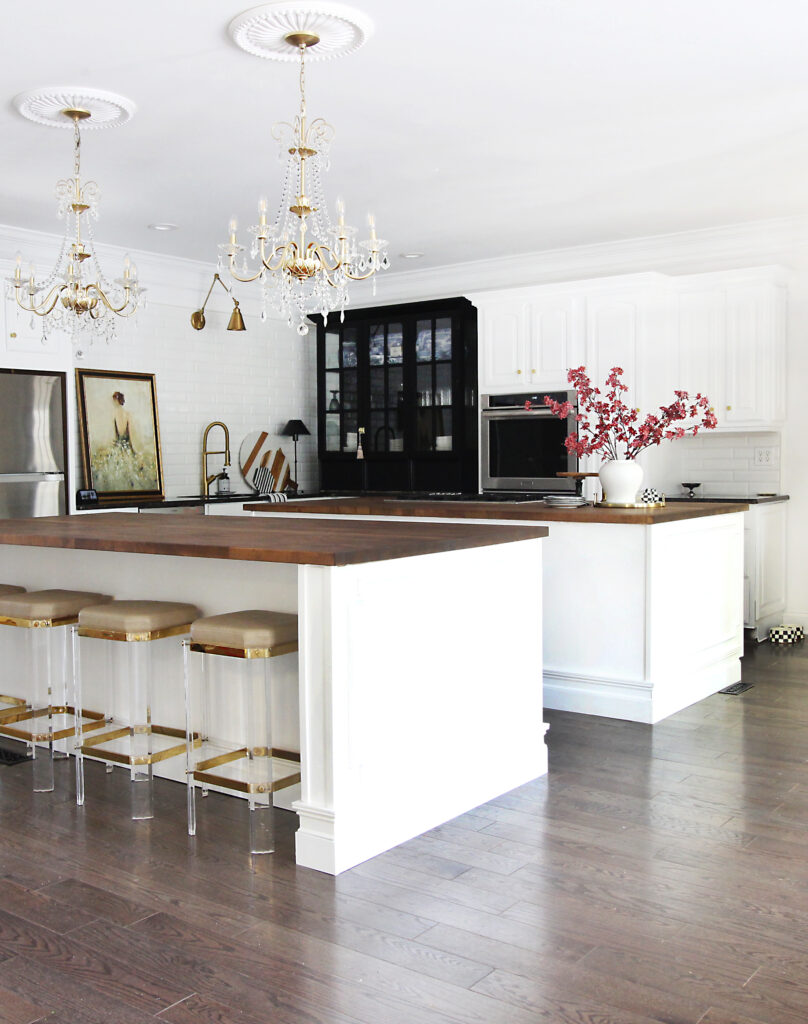 As I'm cleaning up the kitchen at the end of the night, I find myself wishing there was a specific cabinet, or that the layout was just a tad different. It's always been our plan to completely gut the kitchen, but when will that actually happen? Who knows!
A kitchen renovation is extra tempting because I had my dream kitchen in our last home in Arizona! It was, well, AMAZING. We completely relocated the kitchen to a different room to double the size and open the floor plan. You can see the details and photos here!
One selection we made that I miss so much is the gorgeous Cambria quartz countertops. Today on the blog, I'm going to be sharing everything I learned about Cambria quartz, if I liked them, and if I'll be reinstalling them in The Monarch Revival!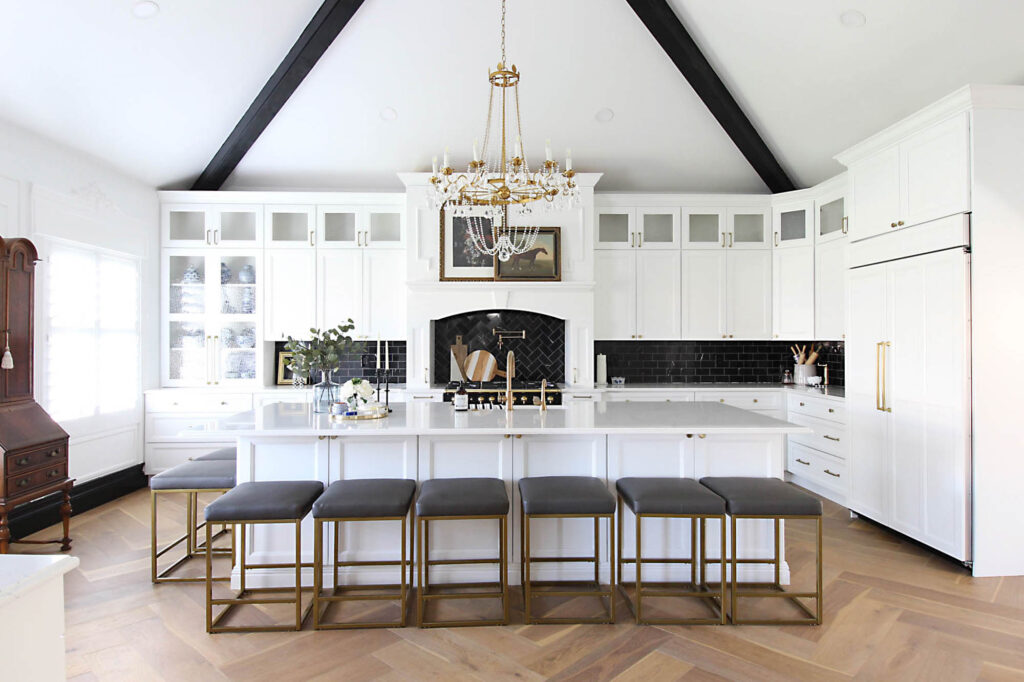 What Is Cambria Quartz?
Cambria is a specific brand of luxury quartz that can be fabricated to create countertops. Quartz is a very popular selection for countertops for a few reasons:
First off, it looks extremely similar to marble
It's easy to clean and has little maintenance required
It's nonporous and doesn't show stains or wear and tear
It's much more affordable than marble
Before quartz, granite was the #1 choice for counters for all the same reasons above. I'm guessing you have had (or currently have) a kitchen with granite countertops! When marble hit our Pinterest boards – that became the gold standard of modern kitchens. Marble is absolutely beautiful, but it isn't the best choice for everyone.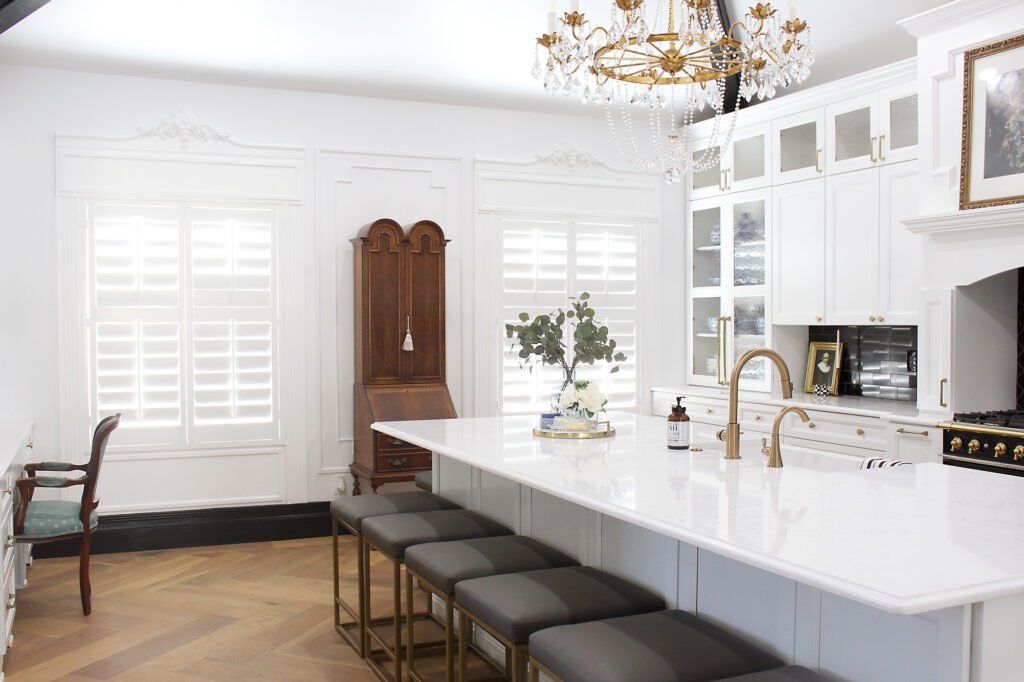 Okay, so then why don't you just get marble?
For all the reasons above, marble isn't always the best choice. It has a ton of maintenance, it shows spills easily, and it also isn't as durable. Personally, I think marble is stunning! It's just not the practical choice for me as a mom to five boys.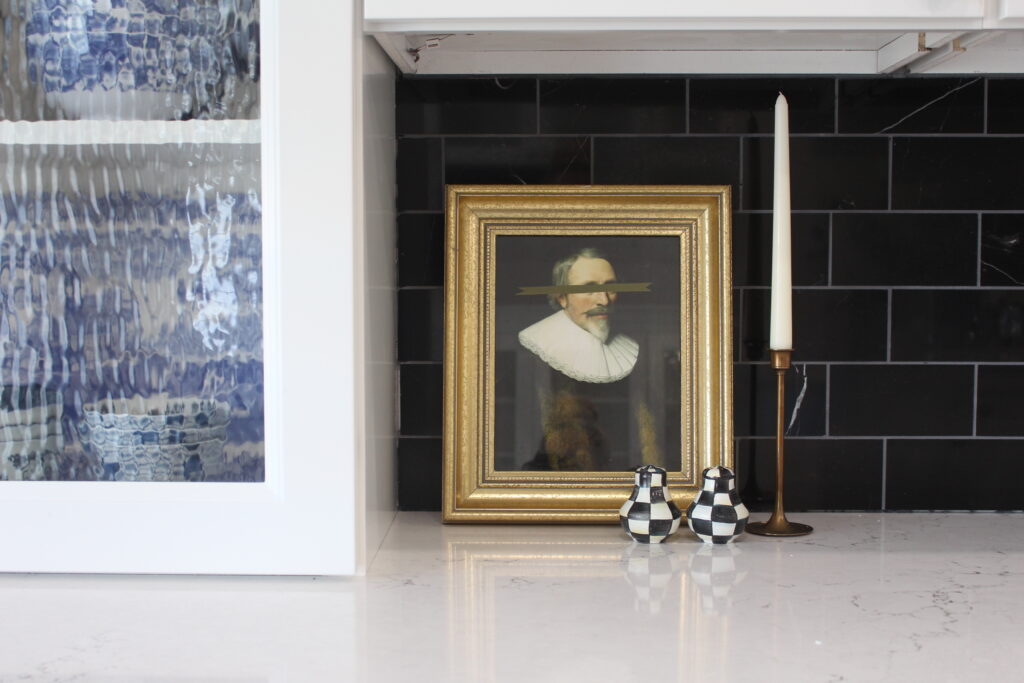 Maybe someday!
About Cambria Quartz Countertops
What I loved about Cambria the most is their wide selection of colors and styles. I had a very specific vision for my counters, and when I saw that beautiful slab of quartz, I knew I had found the one.
It had this delicate veining that created just enough interest and contrast. I didn't find this anywhere else.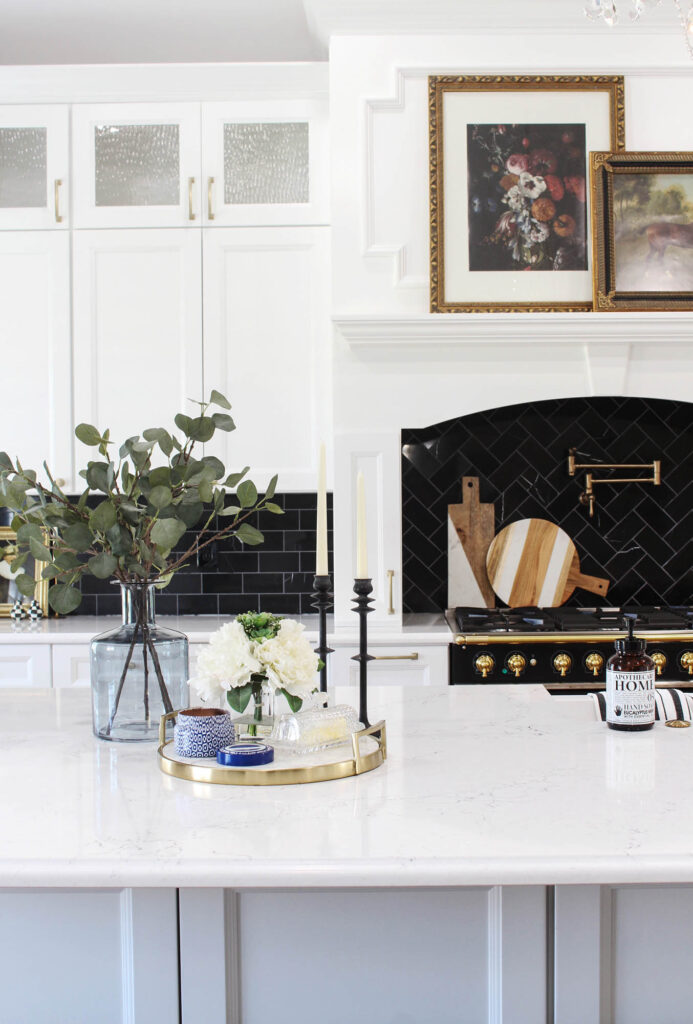 Whether you're looking for a more cream and white counter color or more grey, Cambria has something that will fit your exact aesthetic.
Cambria Quartz is also bacteria resistant! How cool is that?
The Process of Picking Cambria Quartz
I ordered my Cambria Quartz countertops directly from The Home Depot. It was a very smooth process. I selected the color and slab I wanted, and The Home Depot promptly came out to my home and took exact measurements.
It turned out I needed a jumbo slab to fit this island. It was huge!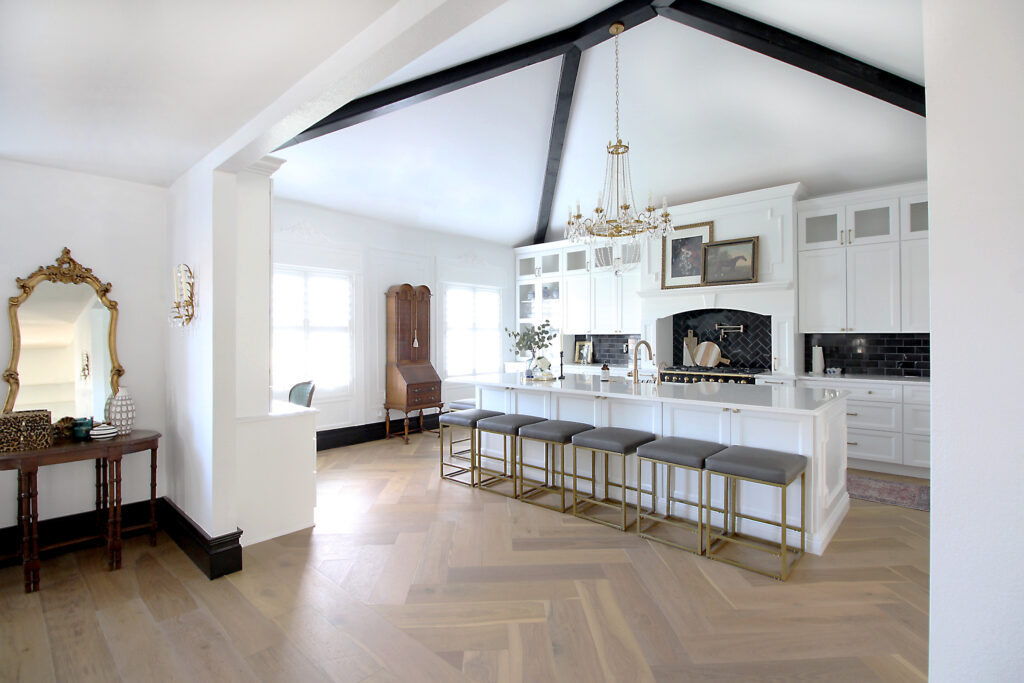 I chose to have this detail around the edges to give a classic feel to my counters. You could also do a straight edge for a more modern look.
It took a few weeks to get the countertops fabricated (which means they cut and prepared the countertops for my home specifically), and delivered to my house.
Installing Cambria Quartz
I can't take any credit for this. The Home Depot came out and installed my counters on top of my new cabinetry. It was one the best days ever! It felt like Christmas after being without counters for so long.
Would I Choose Cambria Quartz Again?
I absolutely would! I loved everything about them – the color, selection, and installation were a dream. I even love that they are American-made! It's nice to have a brand name in your kitchen for resale as well…that came in handy!
The cost of my Cambria quartz countertops was honestly comparable to other materials other than marble which factored into my decision. As far as balancing our budget with quality, Cambria was a winner all-around!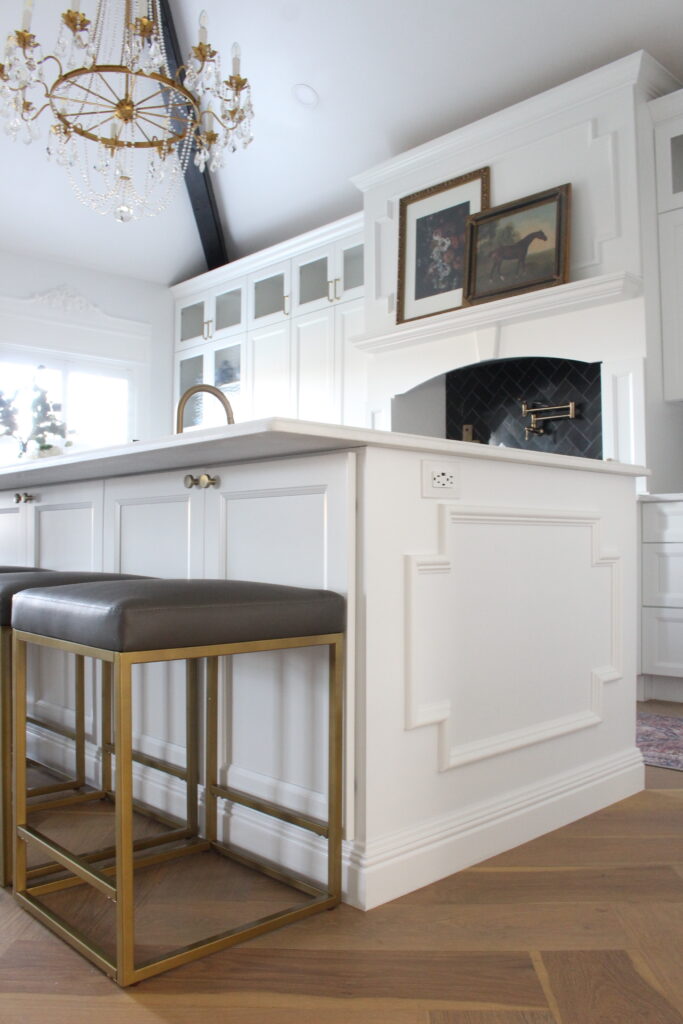 Do you have any questions about Cambria that I can answer? I'll do my best to fill in any gaps to see if Cambria is the right choice for you. Promise that you'll send me a photo of your kitchen, deal?!