In a way, crystal chandeliers feel like my "thing". Wait, is wall trim my thing? I have a few "my things", but crystal chandeliers – they have my heart!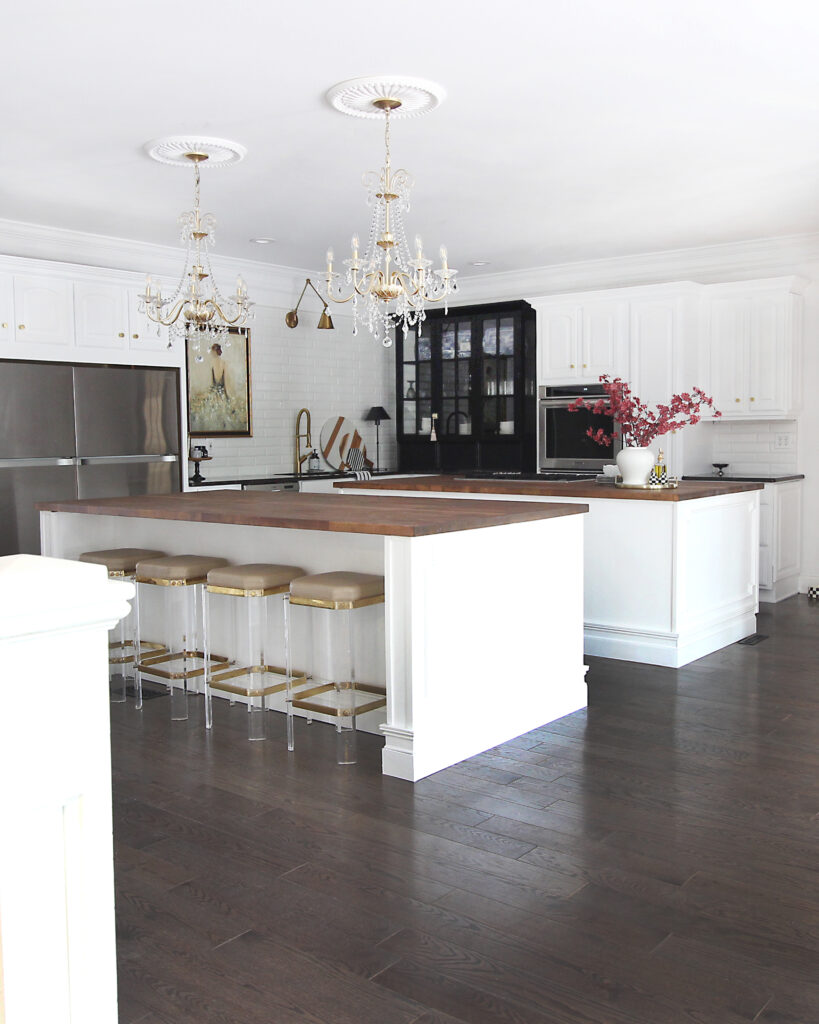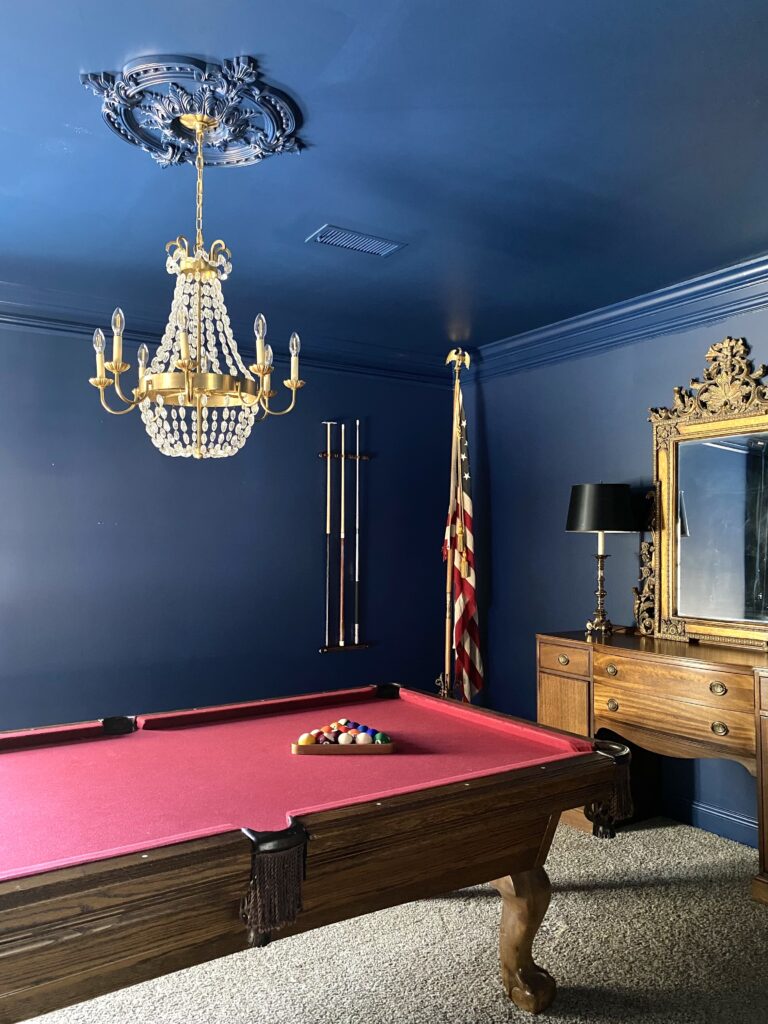 Last week when I revealed my hallway, I mentioned that I typically start a project by adding trim, updating the lighting, and painting. Those three decisions lay the foundation for the rest of the design. I love that a new light fixture can instantly update a space or change the overall feel of the room. Specifically, a crystal chandelier dresses up a room in a way nothing else can!

Rooms I've Decorated With Crystal Chandeliers: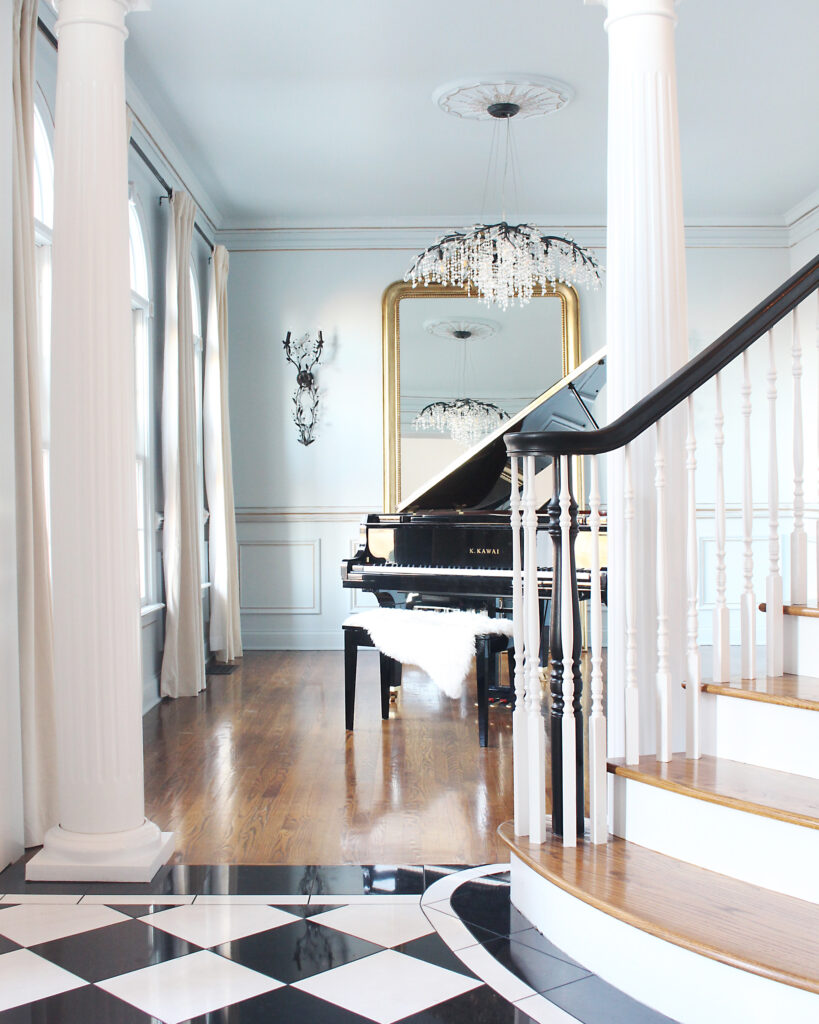 How Do I Choose A Light FIXTURE?
When choosing a new light fixture, I spend some time on Pinterest to see what sticks out to me. I create a new board and see what the photos I'm pinning have in common so I can incorporate that element in my space.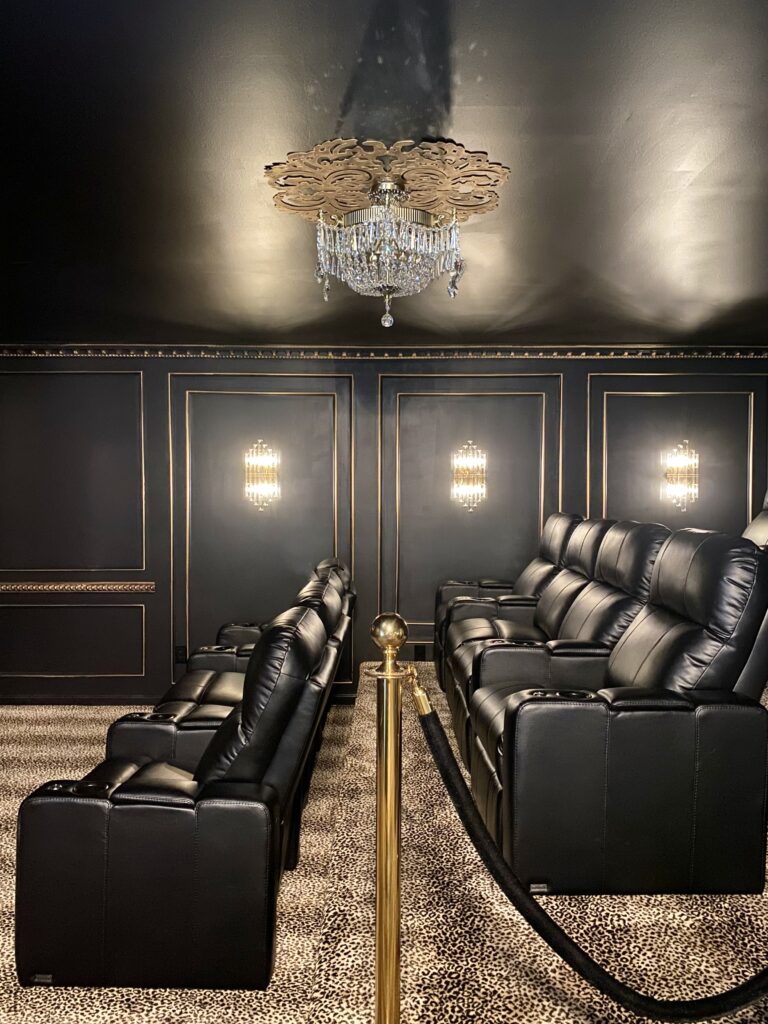 When I was first defining my style, I would search "Traditional Light Fixtures" to see what would come up. If traditional design isn't the style of your home, you can search terms like:
Mid-century modern light fixture
Boho light fixture
Modern light fixture
The right price point for crystal chandeliers
Price point for a crystal chandelier is completely up to you! I would consider a few different things:
What type of crystals are being used?
Am I going to keep this light for several years?
Is this a trendy piece I am trying out?
What is the size of the chandelier (the bigger it is, the higher the price!)
What is my budget for this space?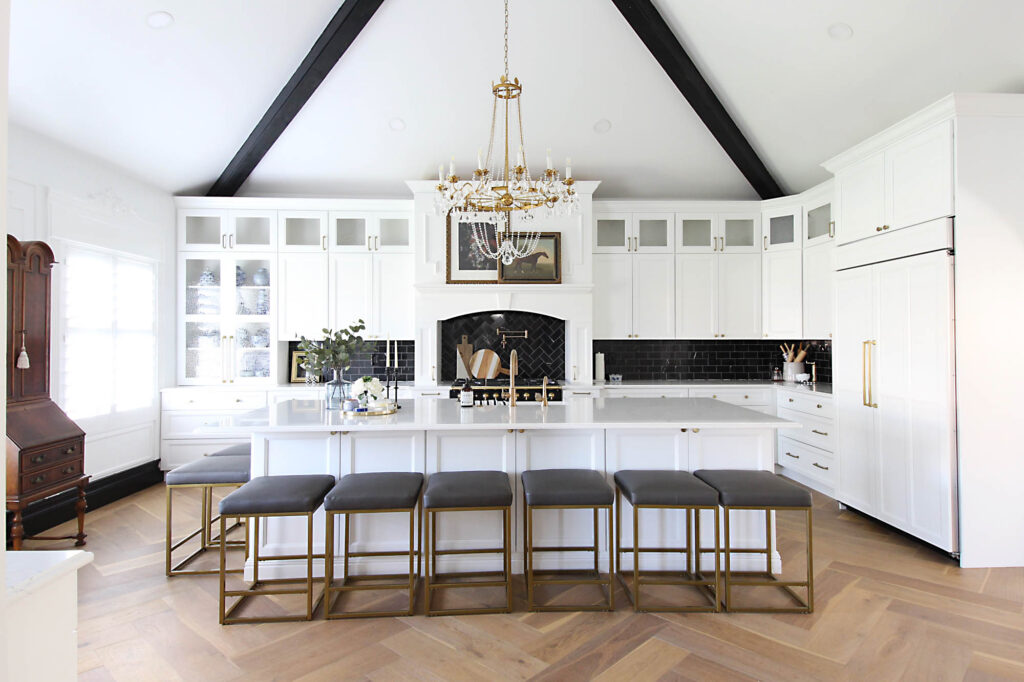 There are plenty of budget-friendly crystal chandeliers that I have used and loved! I don't think you always have to have the most expensive light fixture to get the elegance you're looking for!
my favorite crystal chandeliers
I have spent hours researching and finding the most beautiful chandeliers at every price point and I am so excited to share them with you today! A few of these are already in my home, some I've used in the past, and it's possible that you see one of these in a reveal VERY soon! *wink*
Where I Like to Shop For Chandeliers:

Should You Install Crystal Chandeliers Yourself?
You can – but it definitely takes more than one person! I'll be honest, I've been doing house projects for years, and it was just until recently that I decided to learn how to change out light fixtures. If you're nervous about the electrical element (I totally get that!), I would have a professional handle it. It is an affordable and quick job!
In the meantime, see if you can have a professional teach or spend some time with online tutorials until you feel comfortable giving it a try yourself. I would recommend starting with a flush mount light since it is easier to handle due to size.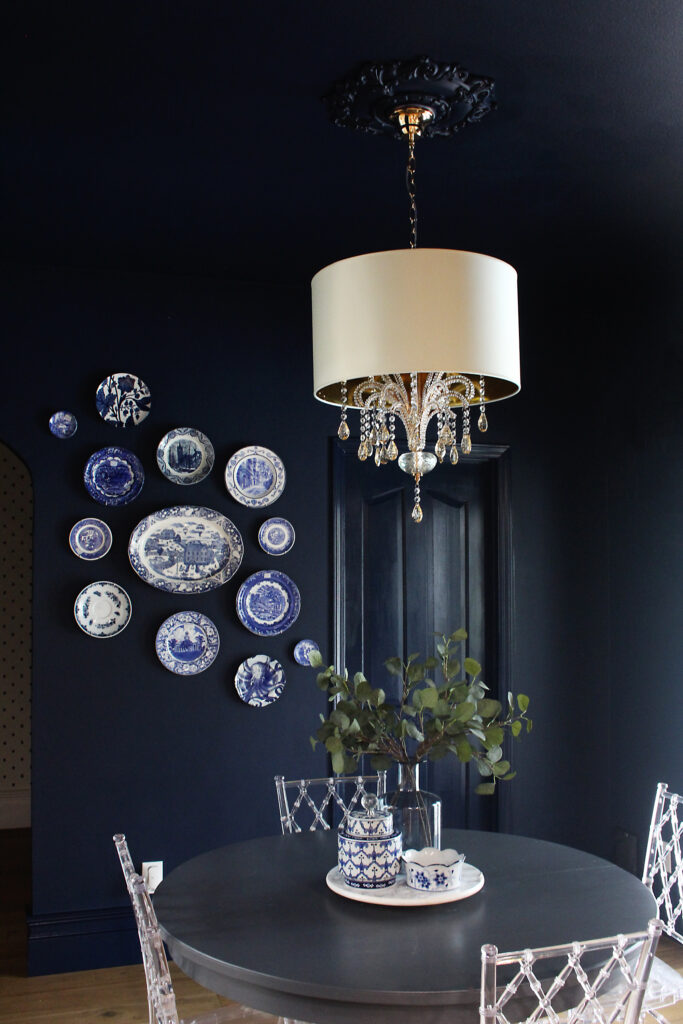 When it comes to lighting, I like to go as big as the space can handle. If that feels intimidating, give it a try anyway! Lighting is an easy, temporary way to change up your space.
I would love to see what lighting you chose for your room – tell me below!