Today on the blog, I'm sharing all about how to hang curtains! I didn't realize until I became a homeowner just how expensive the finishing touches could be. After saving for renovations, the final details can really put a dent in your budget which is never fun! Years ago, I was dying for custom drapery but was no excited about the cost. That is when I decided to learn exactly how to hang curtains like the pros for that custom, luxe look!

How amazing are these curtains in the Monarch Revival Guest Bedroom?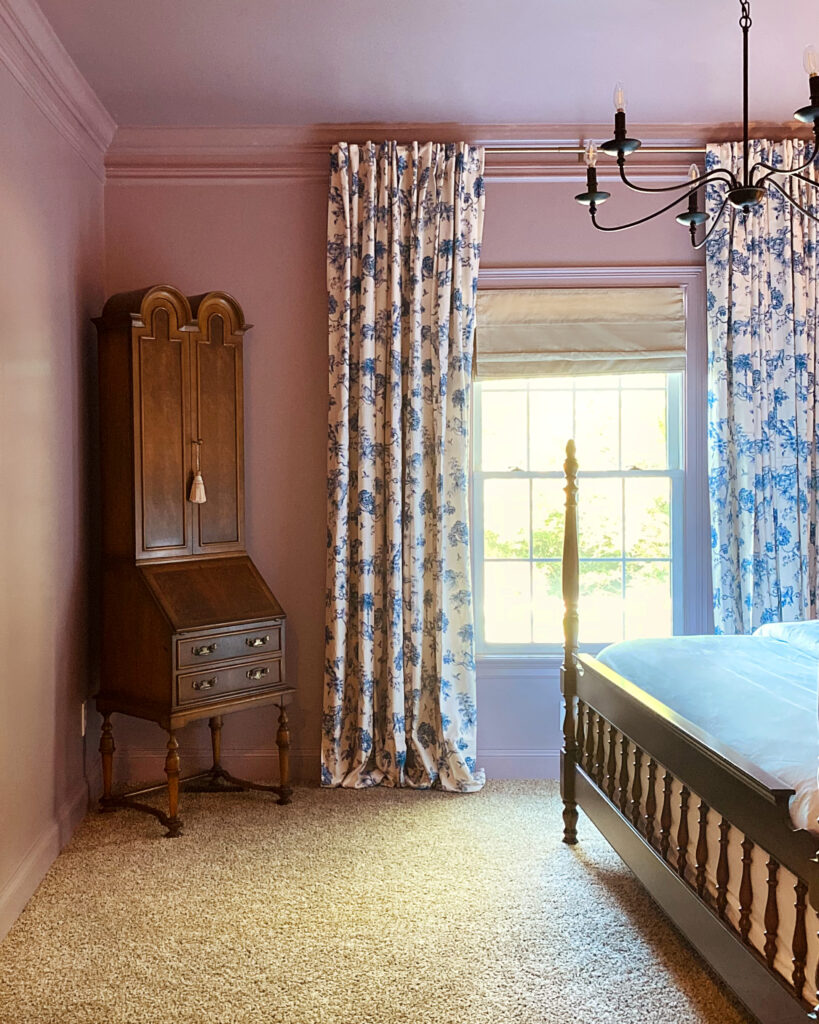 Should I invest In Custom Drapes or learn how to hang curtains?
Custom drapes are so stunning because they are made perfectly for your space. You'd typically pick out your fabric with a designer, then have a professional measure and install your drapes to fit your wall or window.
Because this process is tedious, it is also quite the investment. If budget isn't a concern, I would go with custom drapes. However, in the tutorial below, I can tell you exactly how I hang my curtains to achieve a custom look. With the right tools and measurements, you can get the look for less without sacrificing quality.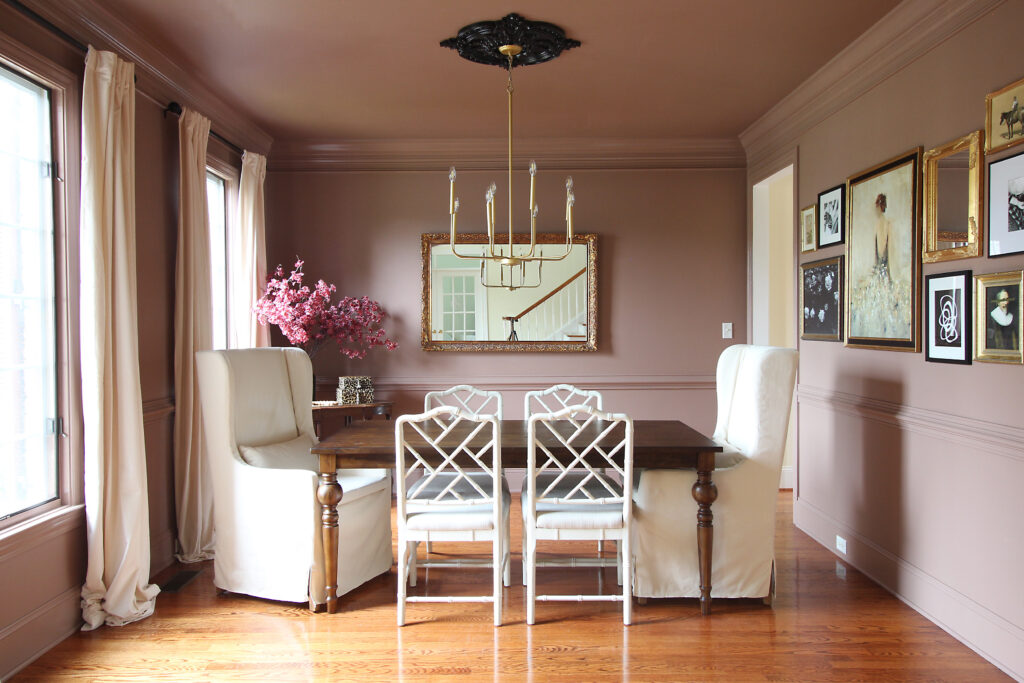 How to Measure Your space for curtains
Before you even think about ordering curtains, you'll want to measure the wall you're hanging curtains on. Don't just measure once – measure at least twice! You definitely don't want to hang curtains that are too long or too short. Once you have the height and width of your wall, the next step is to decide how long you want your curtains to be and how many panels you'll need.
How Long Should My Curtains Be?
My favorite look is with curtains that lightly kiss the floors. They don't hang inches above like high waters, and they don't fall into the floor either. A nice, light puddle is the perfect way to describe it! Custom drapes hit the floor at just right the spot. If the height of your wall isn't standard, you'll want to order the next size up in length and have them hemmed professionally.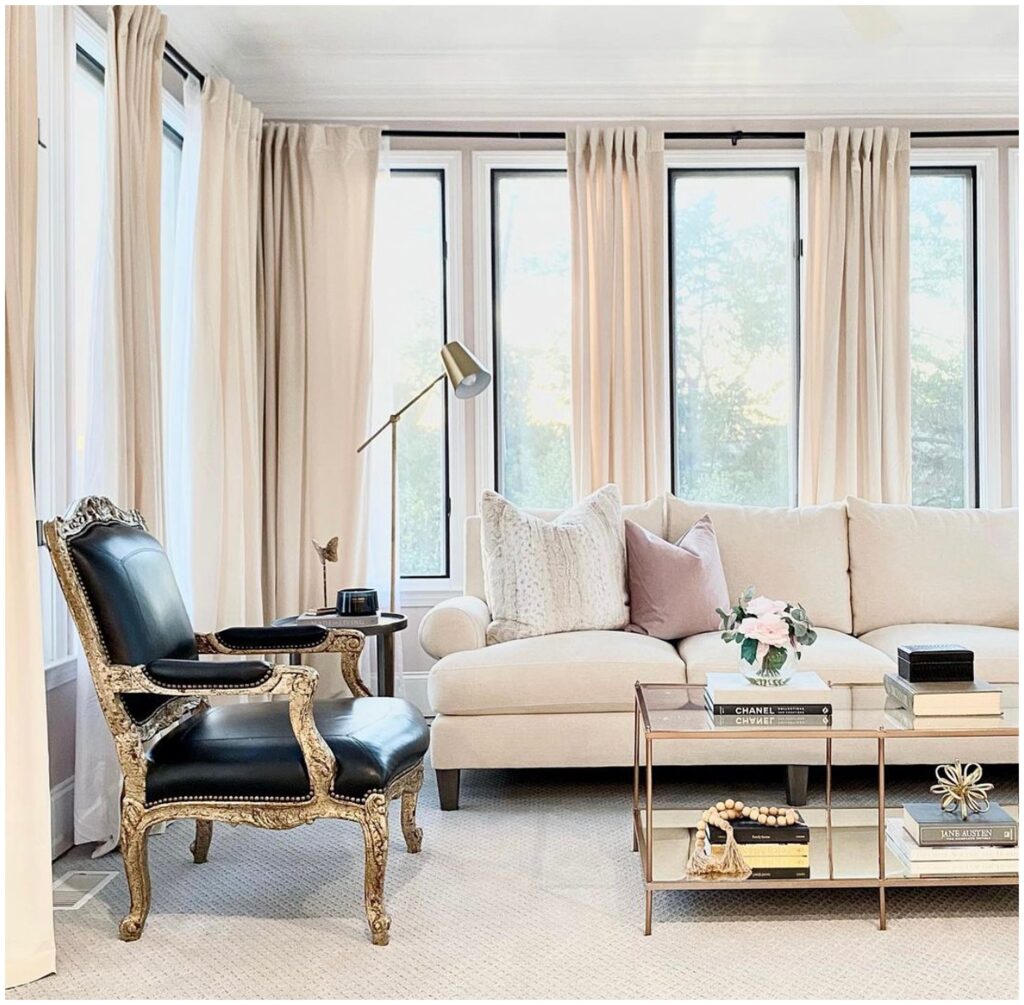 How Many Curtain Panels Do I Need?
This can be tricky to decide even with measurements! The more panels you have, the more luxe the space looks. I would do a minimum of 2-3 panels on each side. Always err on the side of more and return the ones you don't need.

How to Hang Curtains So They Look Custom!
Step 1 : Use A High Quality Curtain Rod
This is important and often overlooked. A high quality curtain rod is vital to a custom drapery look. I linked a few below! Nothing is worse than a bowing curtain rod or one that tarnishes quickly.
Step 2: Use drapery pins and rings with eyelets at the bottom to hang your drapes.
Most people will hang their curtains directly on the rod itself. It isn't "wrong" per se, but it won't give you that luxe look you're trying to achieve. Using rings with eyelets on the bottom will let your curtain hang perfectly from the rod and allow movement from the drapes. This is KEY to a custom drapery look! I promise – don't skip this step!
Step 3: Use drapery pins where you want the drapes to fold forward.
I did mine in the French pleat seam on the back. Having the curtains fold forward at certain spots is what makes them appear like custom drapery.
Step 4: Hang rings on drapery rod
This is what will attach the curtains to the rod itself.
Step 5: Slip pins into eyelets
This keeps them folded exactly where you want them.
Step 6: Add drapery wand to last ring
You're almost there! Finish off the drapery wand nicely with that last ring.
Step 7: Lastly, for the ultimate luxe look, steam your curtains!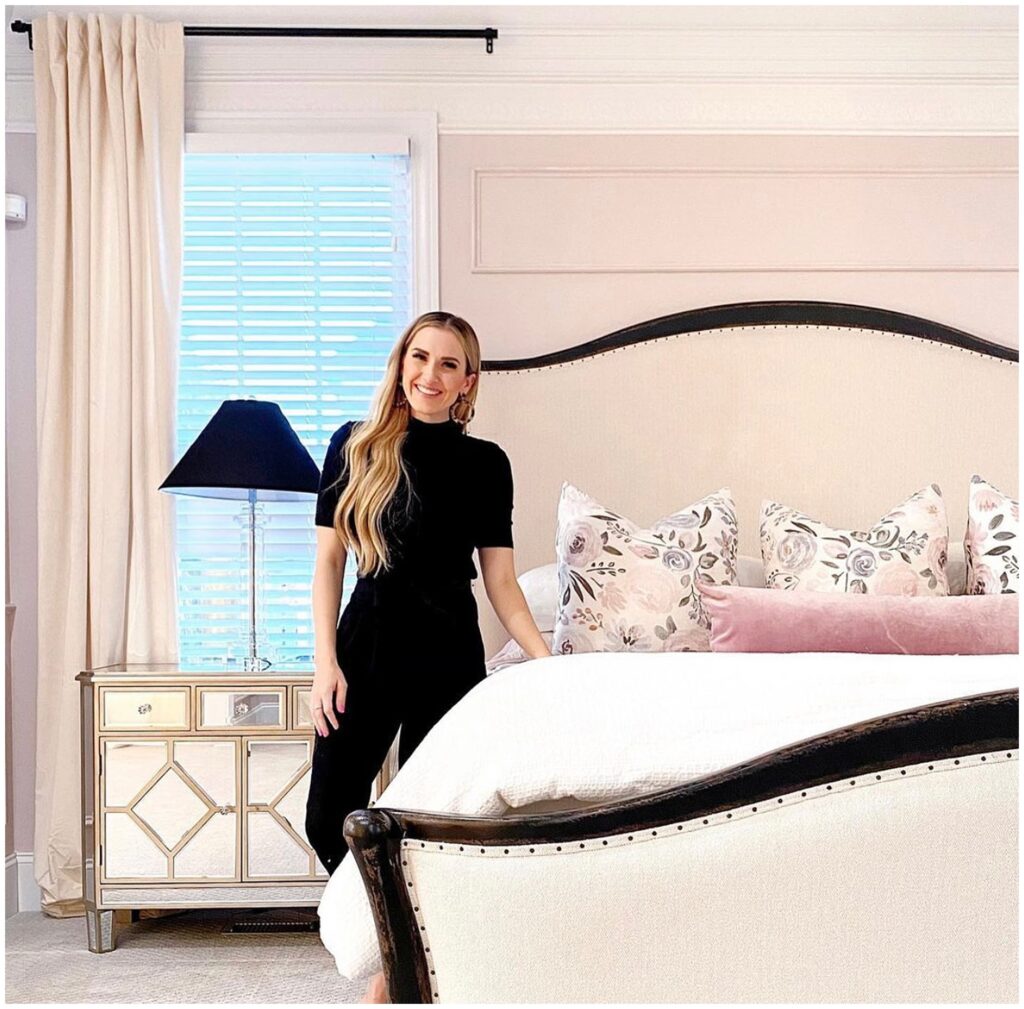 Learning how to hang curtains is a skill you will use time and time again! I am so glad I took the time to figure this out because it is such a simple way to achieve the look I am going for without overspending. Renovations are all about budget prioritization – and I have so many other projects I can allocate this budget to!
I hope this was helpful and simple to recreate. If you have any questions, please leave them in the comments!